Thalis for me are an indulgence – one platter with so much variety!
If you love your meals with at least 10 different items, and an unlimited portion then here are the absolute must try thalis in Mumbai.
Shree Thaker Bhojanalay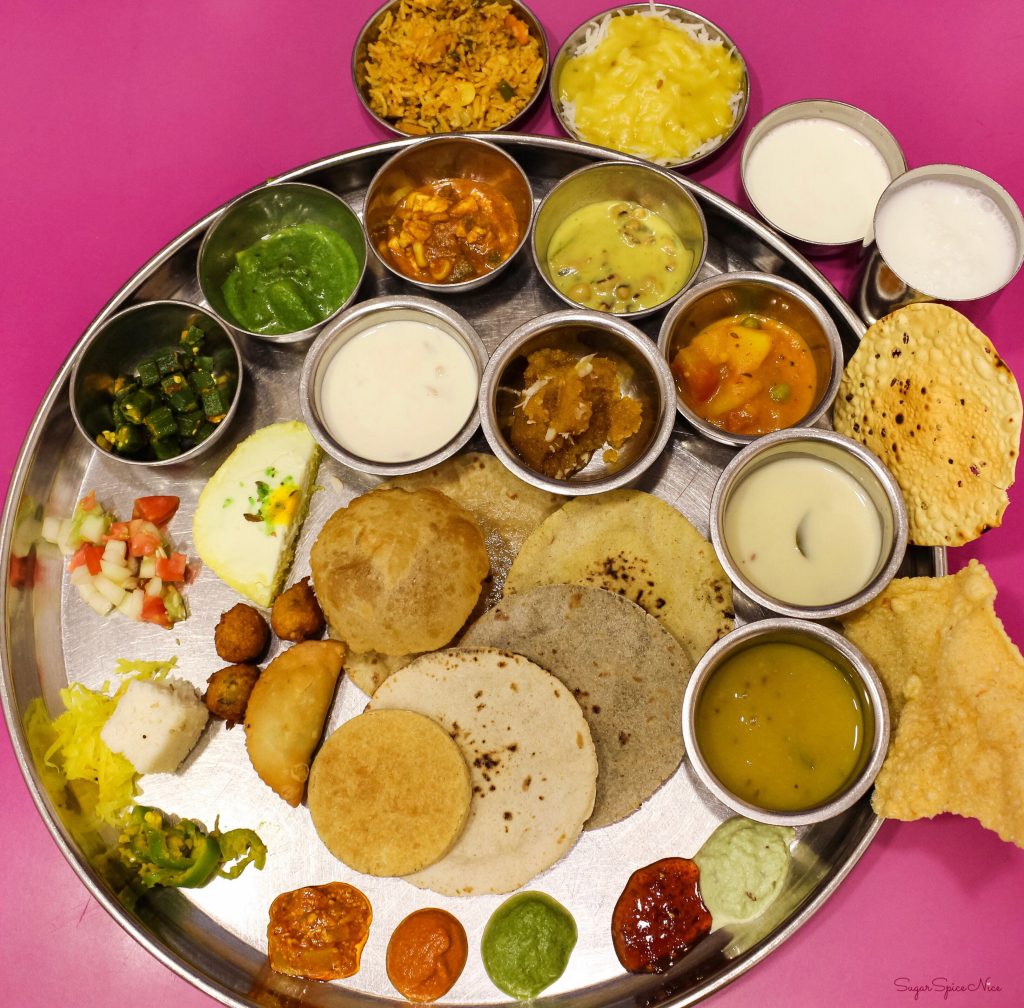 Undoubtedly the best Gujarati thali I've ever had. This place has been around since 1945 and actually started off serving a basic homestyle Gujarati meal. Even now, their food is made with the best ingredients, desi ghee and a lot of love and you need to indulge in this at least once. They serve thalis everyday for lunch and dinner. Their thali costs Rs.500 on weekdays and Rs.600 on Sunday and it is worth every penny. It includes subzis, dal, kadhi, different types of roti, papad, farsan, rice/pulao, khichdi, sweet dish, buttermilk and curd. And the taste is impeccable.
Watch my video experience of Shree Thaker Bhojanalay here
Delhi Highway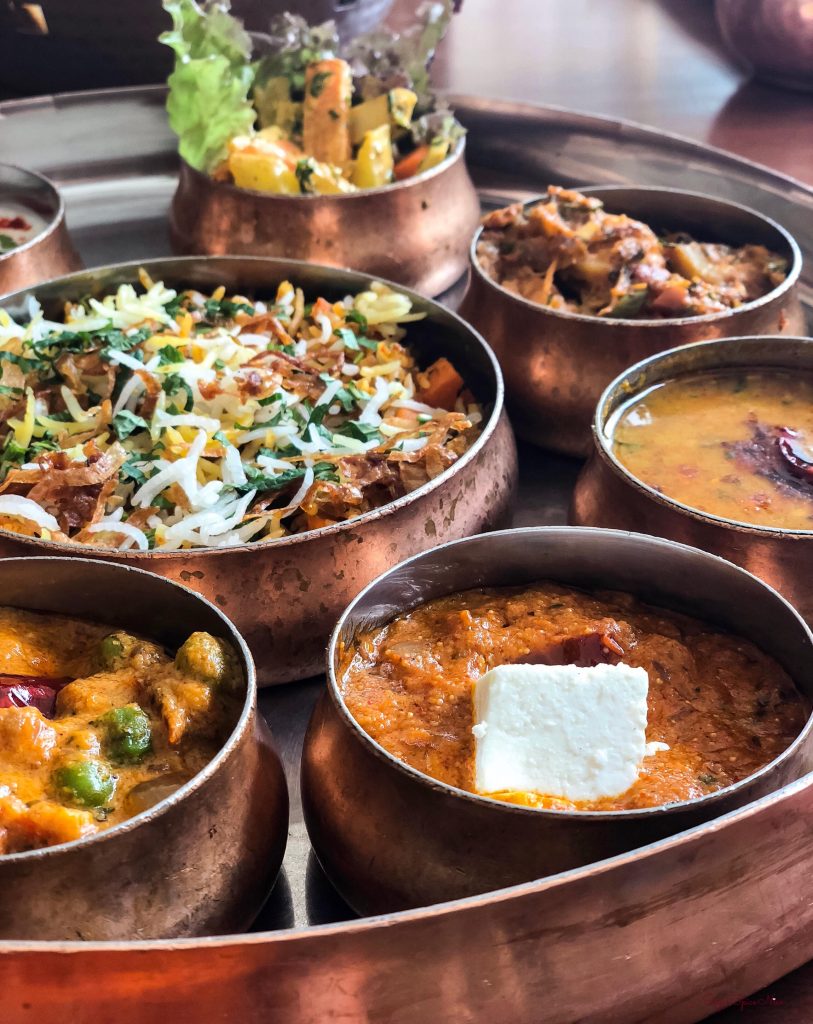 One of the few places to serve a Punjabi thali, Delhi Highway sure does a swell job. Their thali includes a welcome drink, some chaat, subzis, roti / naan, pulao / biryani, raita, dal and some desi sweets. Their food is very flavorful. Whether its their chaat or their paneer subzis, I've enjoyed them all. What adds to the experience here are their beautifully done interiors. You basically get a fine dining experience at an affordable price. Their thalis cost between Rs.499 – 650 + tax, depending on the day you visit them.
Watch my video experience of Delhi Highway here
Maharaja Bhog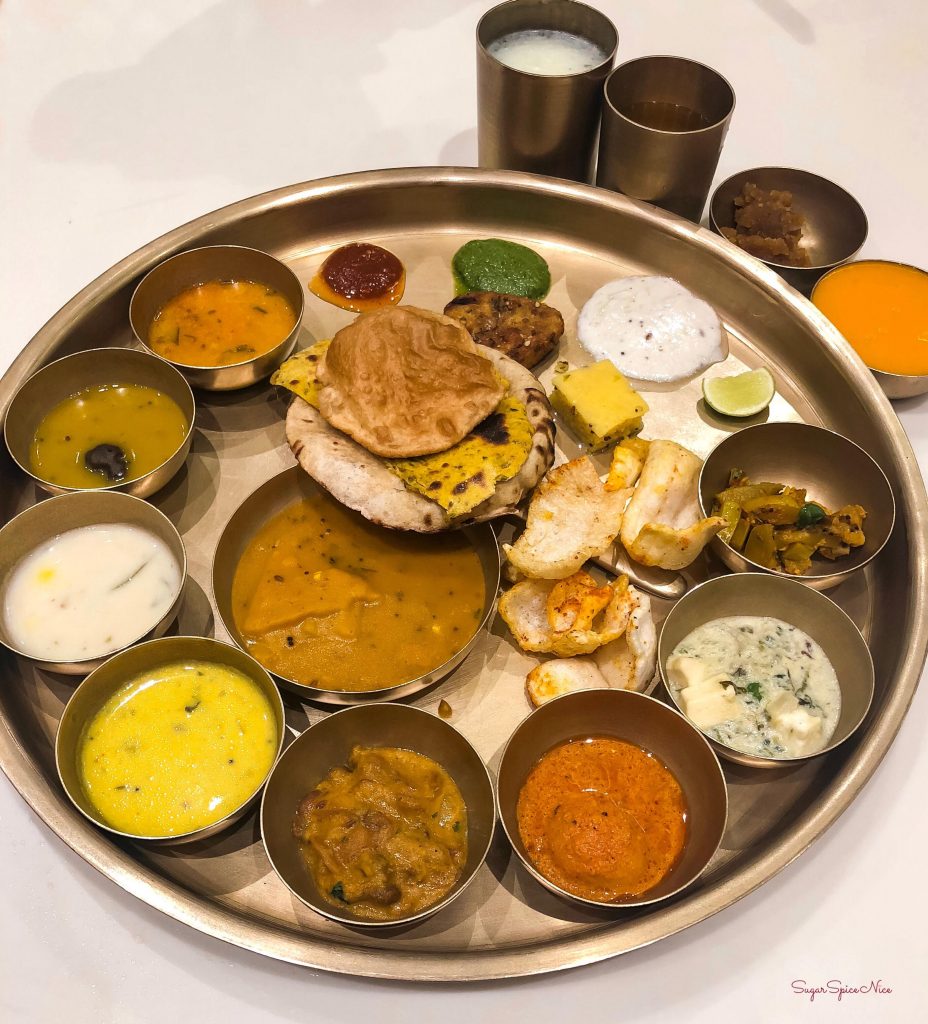 If you want a  bit of Rajasthani and Gujarati food in your thali, then head over to the nearest Maharaja Bhog outlet. They have a good mix of both cuisines in their thalis. Their thali consists of chutneys, pickles, papad, welcome drink, farsan, a special dish of the day, dal / kadhi, rotis, rice, subzis, dessert and paan. It is a massive thali but if you want to indulge in some traditional food and want variety then this is the place. Their thali costs Rs.533 + tax on weekdays and Rs.581 + tax on weekends.
Watch my video experience of Maharaja Bhog here
So those were my absolute must try thalis in Mumbai. If you have tried these places already then I'd love to know your experience here. So make sure you tell me that in the comments below. And if these places are new to you then do try them and let me know how you like them. You can watch some more videos on my Youtube channel here:

Follow me on my Social Media: