Paneer makhani Pizza is such a delicious take on a desi Pizza!
For me this has been my lockdown special! Whenever I've craved outside food, this Paneer Makhani Pizza is what has kept me going. Watch this video for the full recipe of Paneer makhani pizza and also other popular desi pizza options.
Subscribe to my Youtube channel here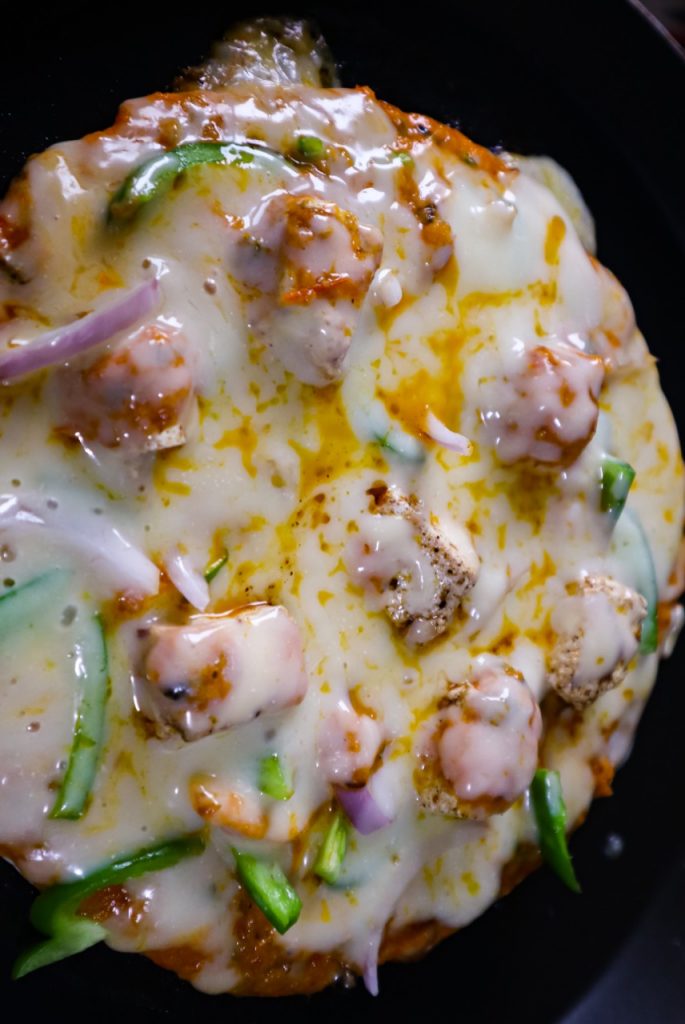 A good tangy and sweet gravy along with spiced paneer chunks – this is what makes a great Paneer Makhani Pizza. And the best part is that this is a recipe that can be used on pizza and of course can be enjoyed with rotis or parathas.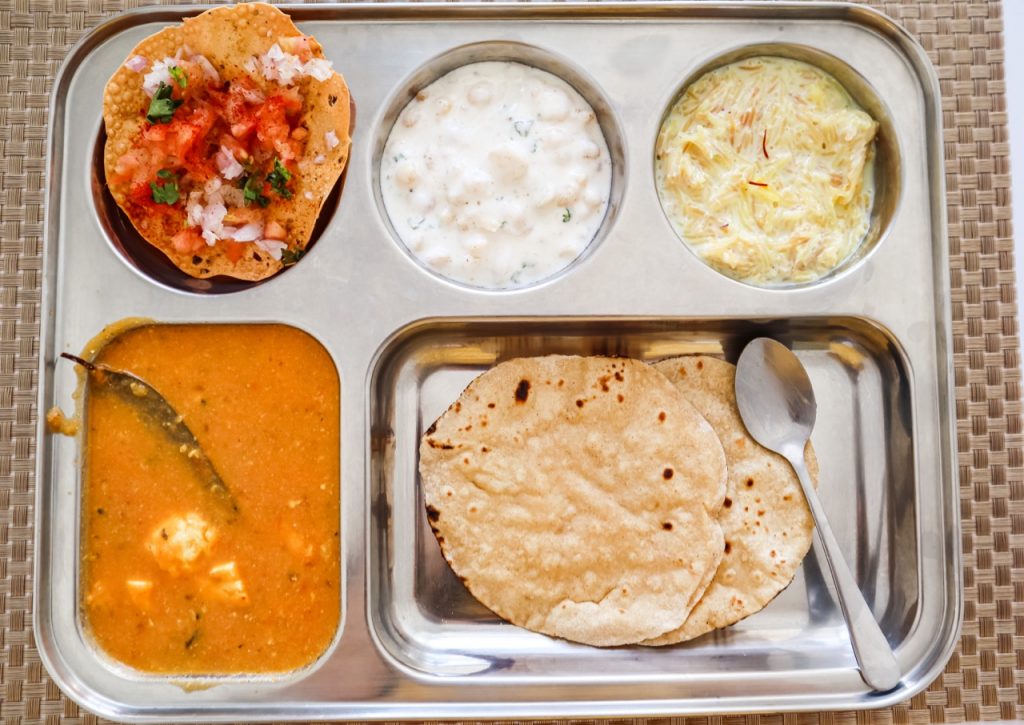 I recently uploaded a video on SugarSpiceNice Hindi about a delicious homemade thali, including this makhani gravy. Watch this below!
Here is the full recipe for Paneer Makhani.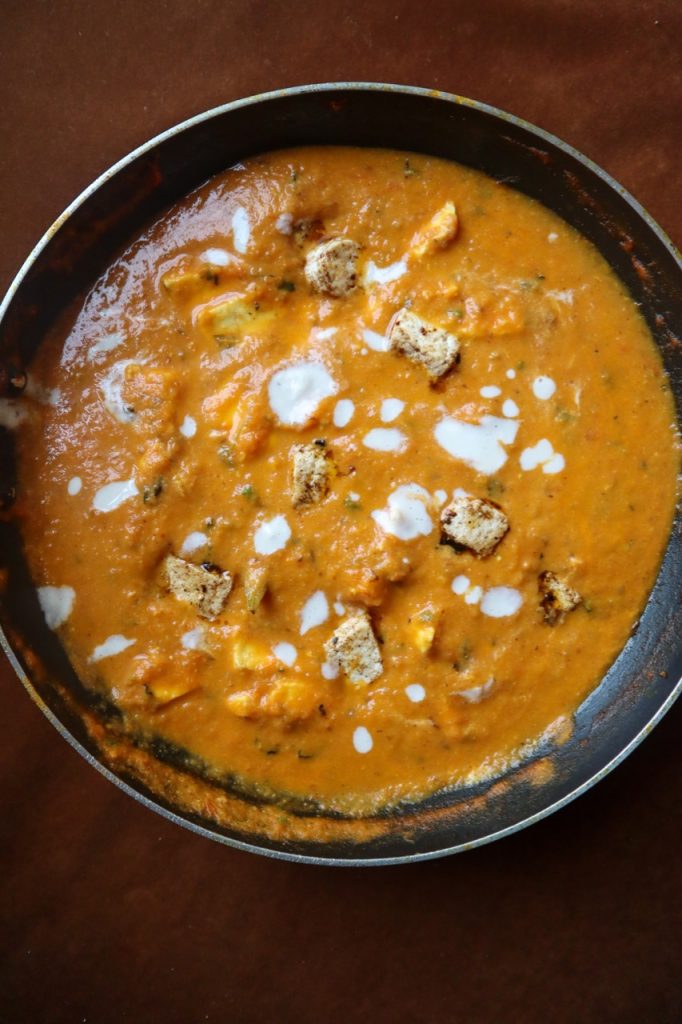 You will need roughly chopped tomatoes, onion, ginger and garlic. Heat oil and add some hing, cumin, black pepper and cinnamon and let them sizzle. Then saute onions till they are translucent. Then add ginger, chilli and garlic and saute until the raw aroma goes. And finally add the chopped tomatoes. Add some salt, turmeric and chilli powder and add some water and let it all cook. This will take about 20-25 minutes and then just put this through a blender to make a creamy gravy. Then heat some butter and saute a bay leaf and add the gravy. And also add some cashew paste, coriander powder, red chilli powder and garam masala and stir everything and let it cook. Then add some roasted kasuri methi and you can also add some fresh homemade cream and sugar. And this makes the makhani gravy ready. You can add some pieces of paneer and enjoy it with rotis or chapatis. But if you want to make makhani pizza, you can add some spiced-sauteed paneer chunks. For that take a pan, heat some oil, add coriander powder, red chilli powder, cumin powder, amchur, black pepper, garam masala and stir them. Then add some kasuri methi and butter and saute everything.  Then add salt, sugar and drop paneer chunks and gently stir fry them. And then enjoy these on any kind of pizza base!
Want more Indian recipes? Watch these!
Sindhi Street Food and Thali
Indian Street Food – Dabeli and Chowmein
Delicious Coffee Cake
Watch more Paneer recipes here
More Indian Street Food videos.
Subscribe to my Youtube channel here