Vistadome experience has been on my list of to do's for a while. So when I realised that this is something that can happen on a trip to Lonavala, from Mumbai I was super excited!
Indian Railways have Vistadome coaches on a few trains between Mumbai and Pune and the good part is that they stop in Lonavala! If you want to see the complete Mumbai to Lonavala Vistadome experience then watch the video below!
A Vistadome coach feels like one of those Euro rail experiences – the way the train is designed is on the same lines and hence they run on all scenic routes.
Vistadome Coach from Mumbai to Lonavala
The Vistadome coach is attached to Deccan Express 11007 and departs from Mumbai CSMT station at 7 am and reaches Lonavala by 9:30 am
*this train goes all the way till Pune
How to Book
Login to IRCTC app or website and enter your journey details, to book the Vistadome coach, select the EC or Executive Chair Car option.
Cost
760 for a one way journey (Mumbai to Lonavala)
Vistadome Coach from Lonavala to Mumbai
Choose Deccan Express 11008, departs from Lonavala station at 16:30 hours and reached Mumbai by 19:00 hours.
*train starts from Pune
Photo tips
The coach is usually at the end of the train and has a viewing deck. So if you are a photo enthusiast, you might hang out there a lot! The interiors, seats with large windows too make for great pictures, especially when theres a beautiful sight outside.
Features
Separate Luggage compartment
Recliner seats
Hidden side table
2 washrooms
Mirrors with lights
Food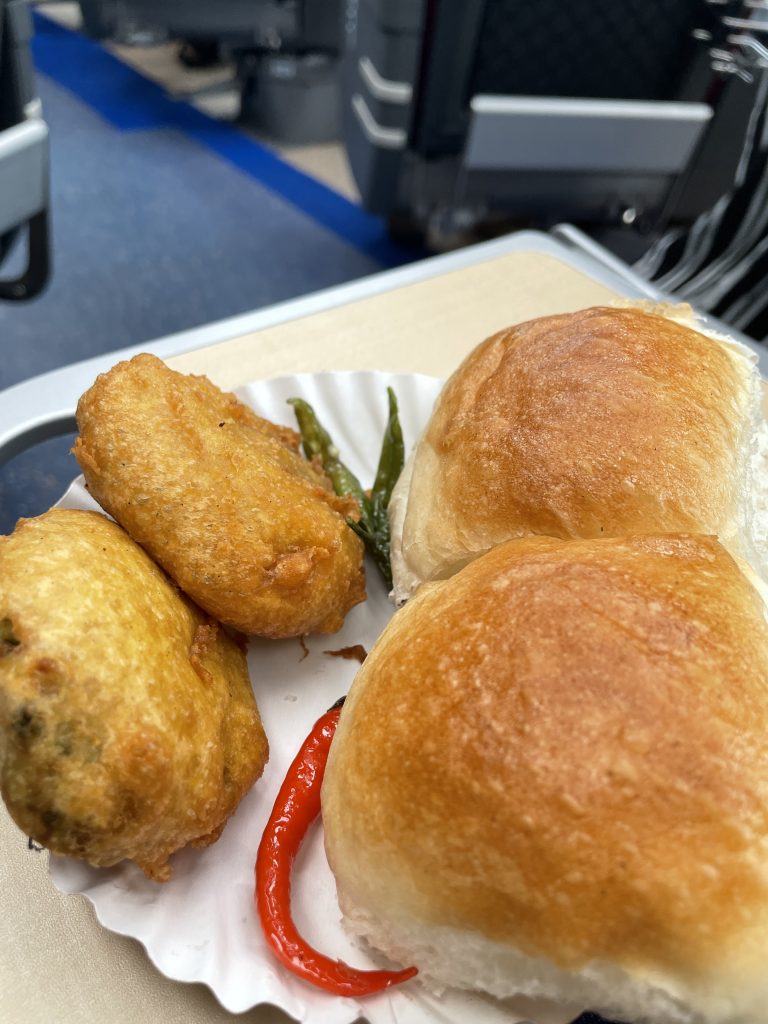 The food in this is not complimentary and obtained on a chargeable basis. Bread – cutlet, Omelette, tea, coffee, Poha, Upma are available as per normal train journeys. Don't miss Vada Pav which is available at Karjat station.
Here are things to do on a day trip to Lonavala
Visit Buvachi Misal, Behind Fariya Resort, Parshwapuram, Lonavala
Buvachi Misal, one of the most famous Misal Pav places in Maharashtra.
Plain Misal costs Rs. 70 and you can choose from a variety of options like cheese or paneer misal. You can also decide the spice level of your misal.
Click here for a sneak peek inside the Kitchen of Buvachi Misal where the magic happens.
How to get there
Let Google Maps guide you! If you are going by train then after getting down at Lonavala station, take a rickshaw . Takes about 10 to 15 minutes and would cost you between Rs.100-200. 
Lonavala Lake View point
This is one of the best places to visit in Lonavala during monsoon. It is very accessible by road and has a stunning view in every direction. One side has the huge green mountains and the other side has the calm and serene Lonavala lake. If you go here when it's raining, you are very likely to see many waterfalls on the Mountains.
How to get there
12-15 minutes by rickshaw from Buvachi Misal costs around Rs.200
5 minutes by rickshaw from Lonavala station.
Must try here
There are tiny food stalls selling Bhutta, kanda bhaji , Aloo Bhajji, Maggi which are like standard Lonavala snacks. But I'd suggest you try the corn Bhajji, something different but so tasty…
Costs around Rs.80/- per plate
This place is quite close to the station but less crowded and you might go past it while traveling to the other points. I'd highly recommend stopping here and getting some absolutely Instagrammable clicks!
Mapro Gardens, Old Mumbai Pune Highway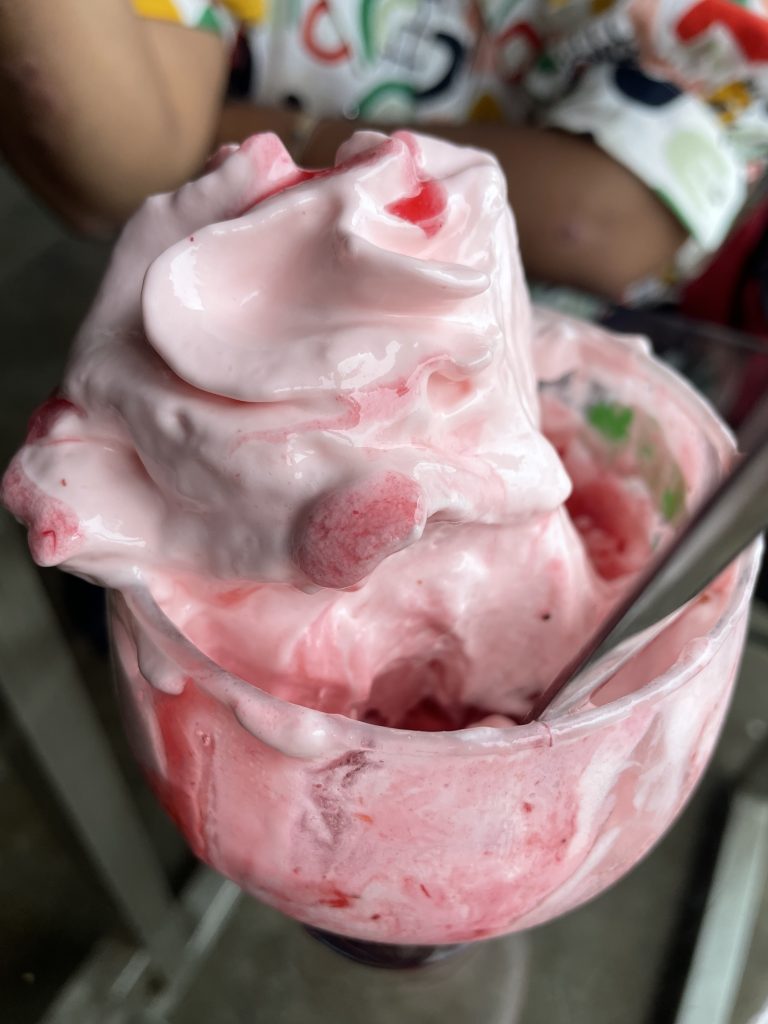 This is a huge store where you can buy all mapro goodies. Behind it is a lovely waterfall and a pond with lotuses, this sight will take you straight to Mahabaleshwar. There are sampling counters in the store, you can buy syrups, squashes, jellies, jams and different types of cookies. 
Must try here
Strawberries and Cream
Mangoes and Cream
Grilled Sandwich
Pizza
If you have a sweet tooth, this place is made just for you!
Check out this mapro store in my video and make sure you go there next time you are in Lonavala.
Cooper's Fudge, near Laal taki Ryewoods
This is one of the oldest fudge shops in Lonavala, and they just opened a new branch. They have mango fudge, strawberry fudge, and different chikkis.
How to get here
11 minutes from Mapro gardens by rickshaw
5 minutes from Lonavala station by rickshaw
Must try here
Chocolate walnut fudge Rs.1600/- per kg
There's a cafe opening upstairs and the location is so beautiful, it's a must-visit!
Rupam chikki, Next to Lonavala Station
Lonavala and chikki are two inseparable words. Rupam chikki has been selling the best chikki since 1975. From crunchy to melt-in-the-mouth, they have got all kinds of chikkis.
How to get here
5 minutes rickshaw ride from Cooper's Branch 2
2 minute walk from Lonavala Station
Must try here
Malai crush Peanut chikki
Kaju crush Peanut chikki
Potato wafers
There are many chikki shops in Lonavala, but the chikki here is worth a try!
Lonavala has some of the prettiest points so close from the station and very accessible by road. If you ever want a break from your schedule or you are planning a one day weekend trip, this is your itinerary. 
Share this link with your friends and family and watch more on the link below
Know about an amazing tiger safari experience in Ranthambore here