Certified Organic Ayurveda is something that a few brands can boast of. And Life & Pursuits happens to be one of them.
For me certified organic Ayurveda stands for the best quality natural ingredients that a beauty care product can have. So when Life & Pursuits offered to send me their hair oil and moisturizing lotion I was really excited to try it.
Common notion is that good quality Ayurvedic beauty care is expensive. But after trying out these products, I realized that there is an evident value proposition in their brand and that I was getting the best quality beauty care possible.
Life & Pursuits Ultra Light Moisturizing Lotion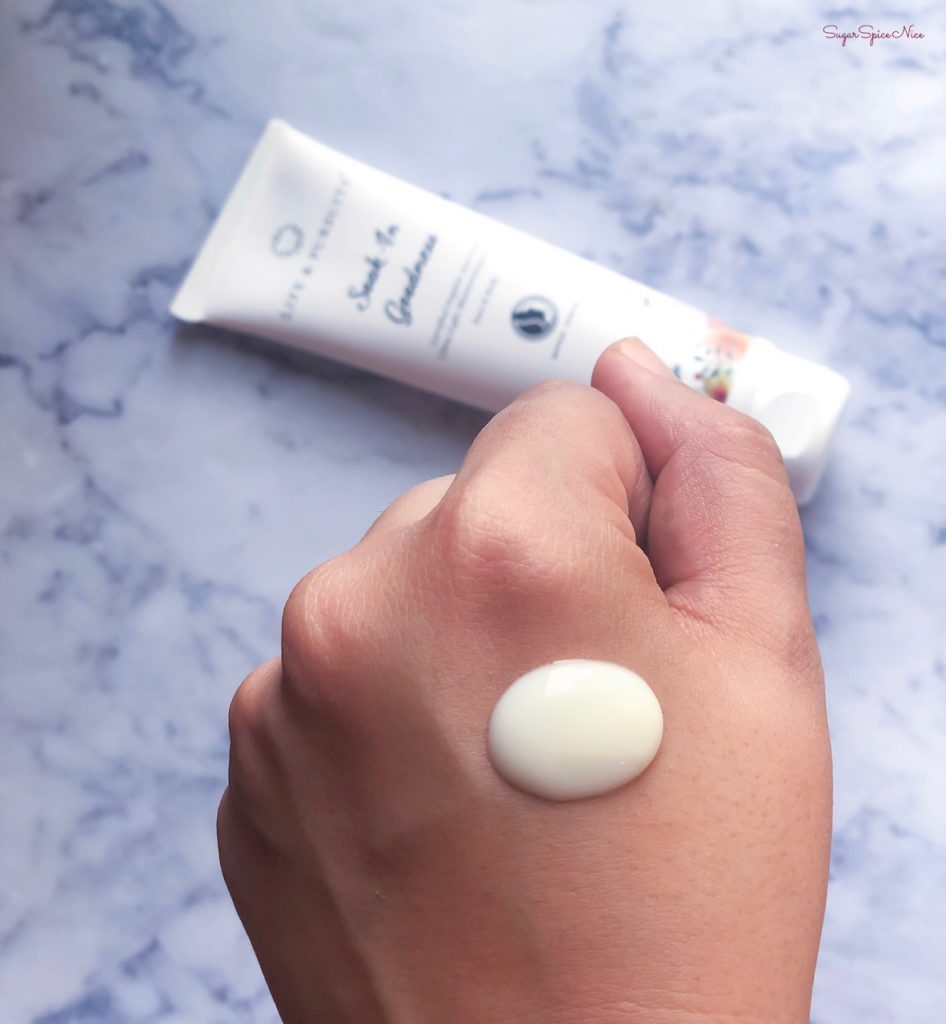 Price – Rs.600 for 100 ml
Ingredients
Mulethi, Manjishtha, Kesar, Aloe Vera Juice, Sunflower Oil, Rose Oil, Lavender Oil etc. – All certified organic.
Product Claims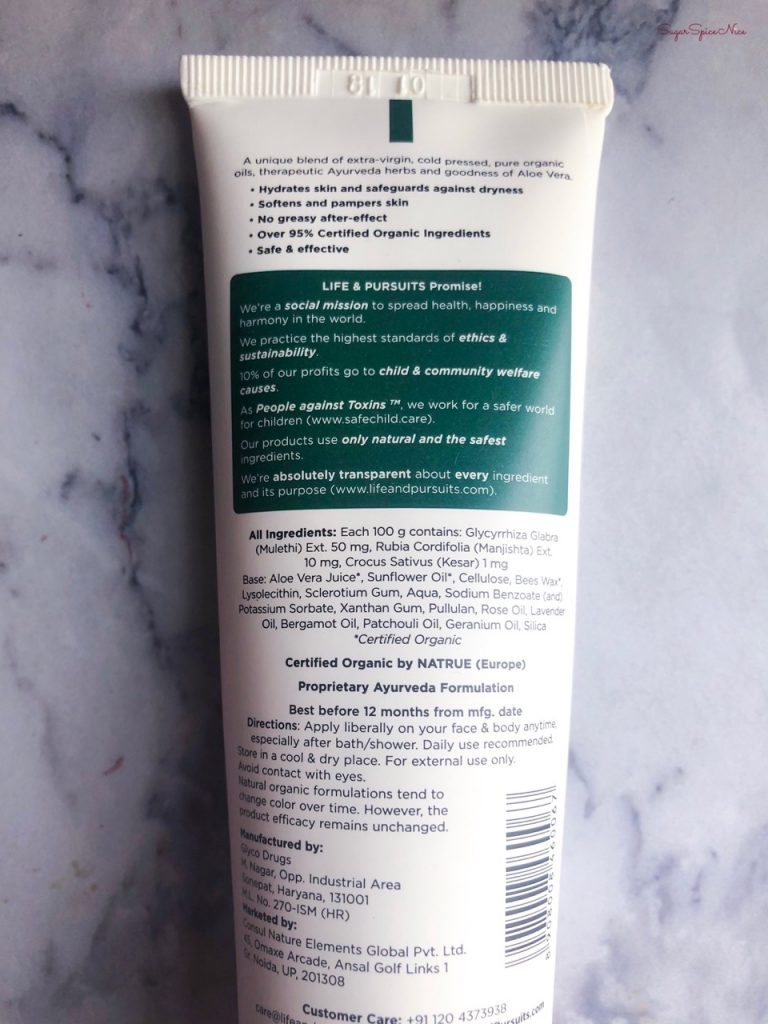 My Experience
I do find this moisturizer effective on dry skin areas like elbows and knees. It is also very light-weight, doesn't feel sticky and is actually very easily absorbed into skin. So honestly the product claims do hold true. However, since this is a natural product the fragrance is kind of earthy too – it doesn't have that pleasant smelling artificial perfumed fragrance at all. This product doesn't bother skin, or cause any kind of redness or rashes.
Life & Pursuits Hair Revitalizing Oil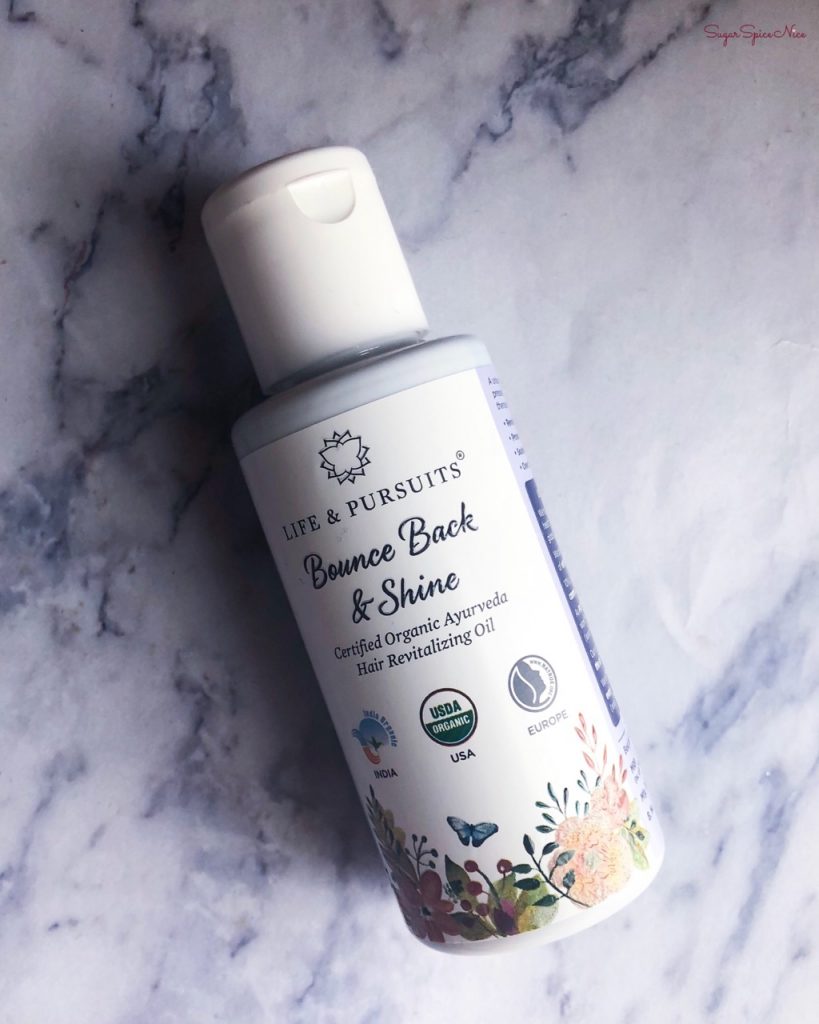 Price – Rs.600 for 100 ml
Ingredients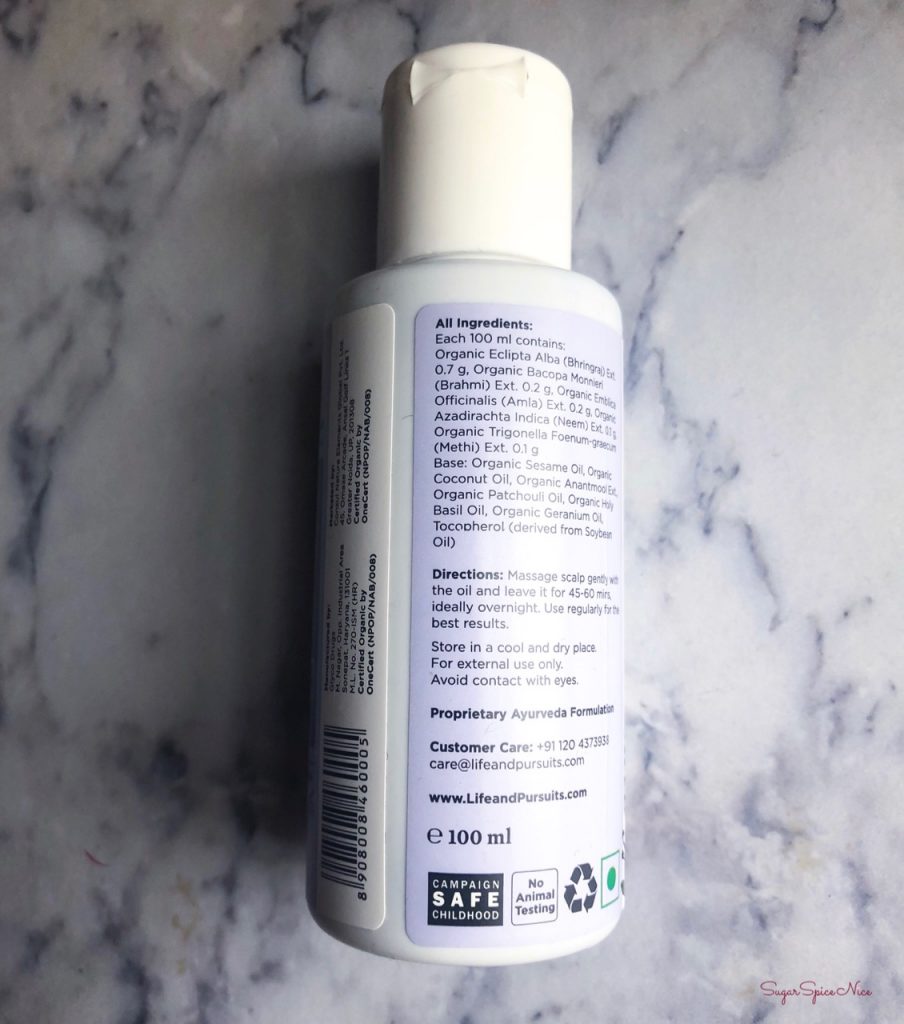 Bhringraj, Brahmi, Amla, Neem, Methi, Coconut Oil, Germanium Oil etc. – All certified organic.
Product Claims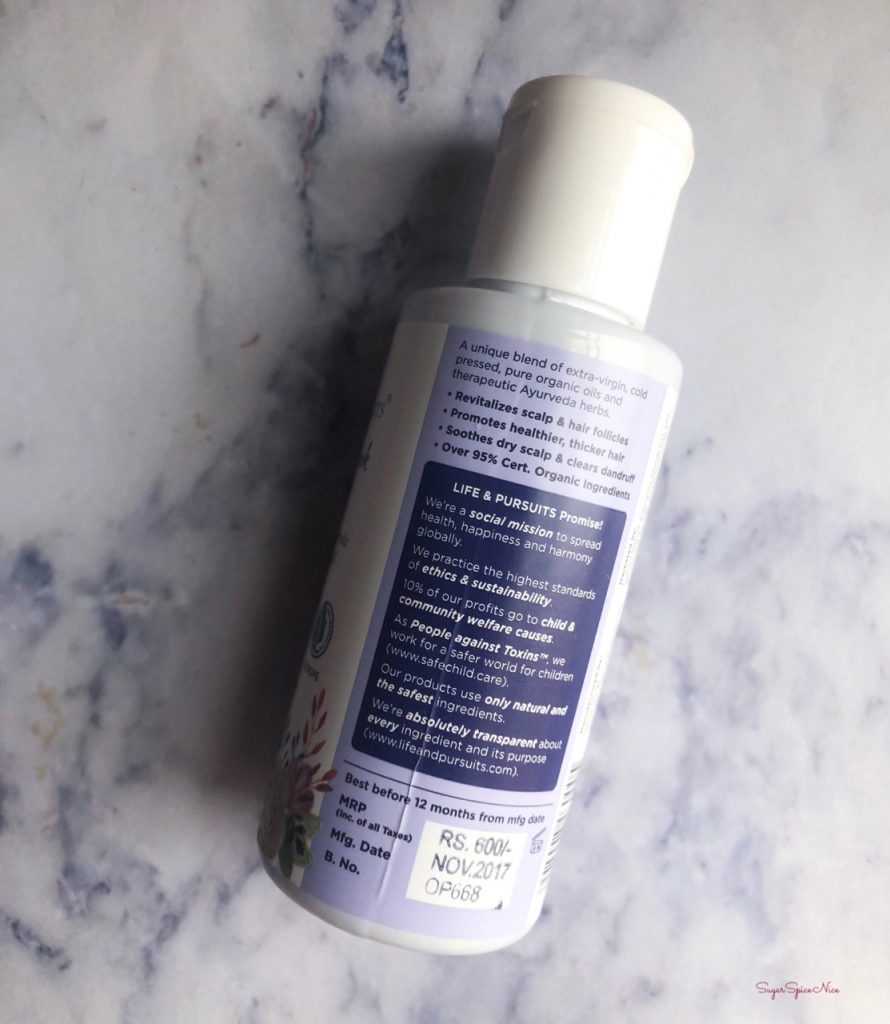 Revitalizes scalp and hair follicles
Soothes dry scalp and clears dandruff
My Experience
A massage with this oil and I definitely found that my hair looked shiny after washing it. I don't have severe dandruff so I can't really say much about that claim, but overall my hair definitely felt nourished after using this oil 3-4 times. It does have a darkish color and has quite a watery consistency so my advice is to be really quick in getting this on your scalp. However, I found that it doesn't really stain pillow covers as it is easily absorbed in the scalp.
As of now, Life & Pursuits has a limited skin and hair care range. However they do have a lot of Baby Care products which you can check out here.
Their products are available on their website and Amazon as well. You can click the links below in case you wish to know more about this.
I'd love to know about your favorite beauty care brands so leave me a comment telling me about them.
Watch some of my videos on Youtube:

Follow me on my Social Media: