Rambagh Palace is one of the most luxurious hotels in India. It was acquired by the Taj group a few years ago, and they retained the beauty and luxury of this heritage hotel, and manage it till date. Suites ranging upto 10 lakhs a night make it one of the most expensive hotels in India. But the hand-carved infrastructure, refreshing gardens, royal bedrooms and their flawless service make a stay here indeed memorable for life.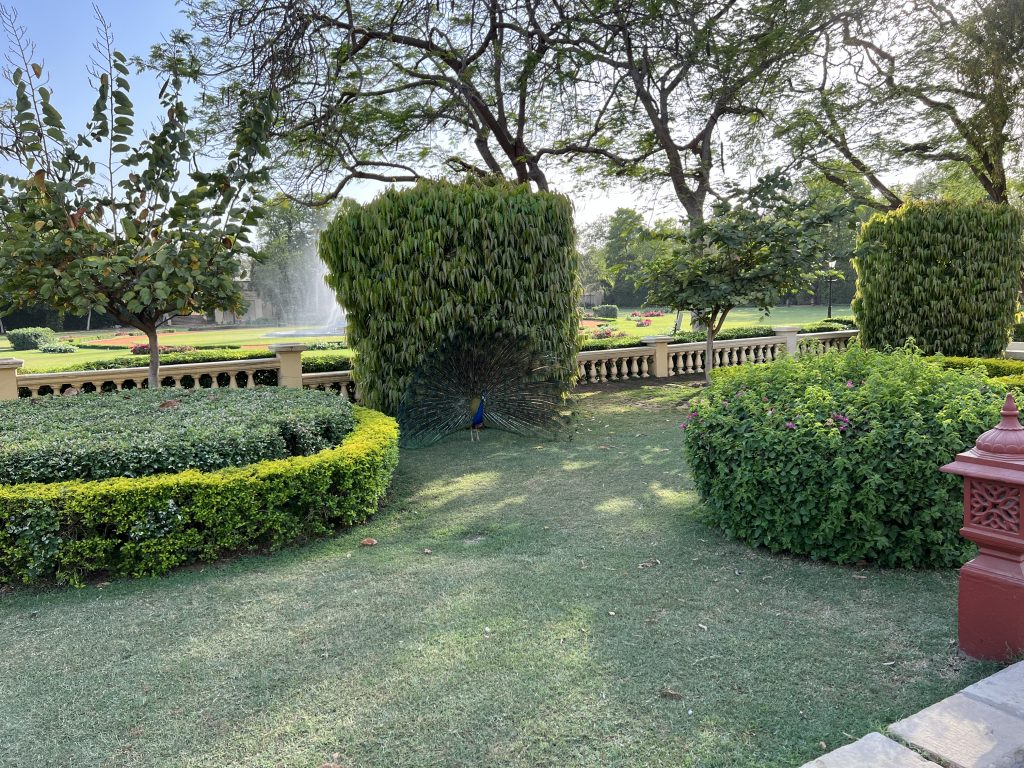 Manicured gardens and intricate architecture spread across the wide area of Rambagh Palace. Previously this was the residence of the Maharaja of Jaipur and now hosts guests from all over the world.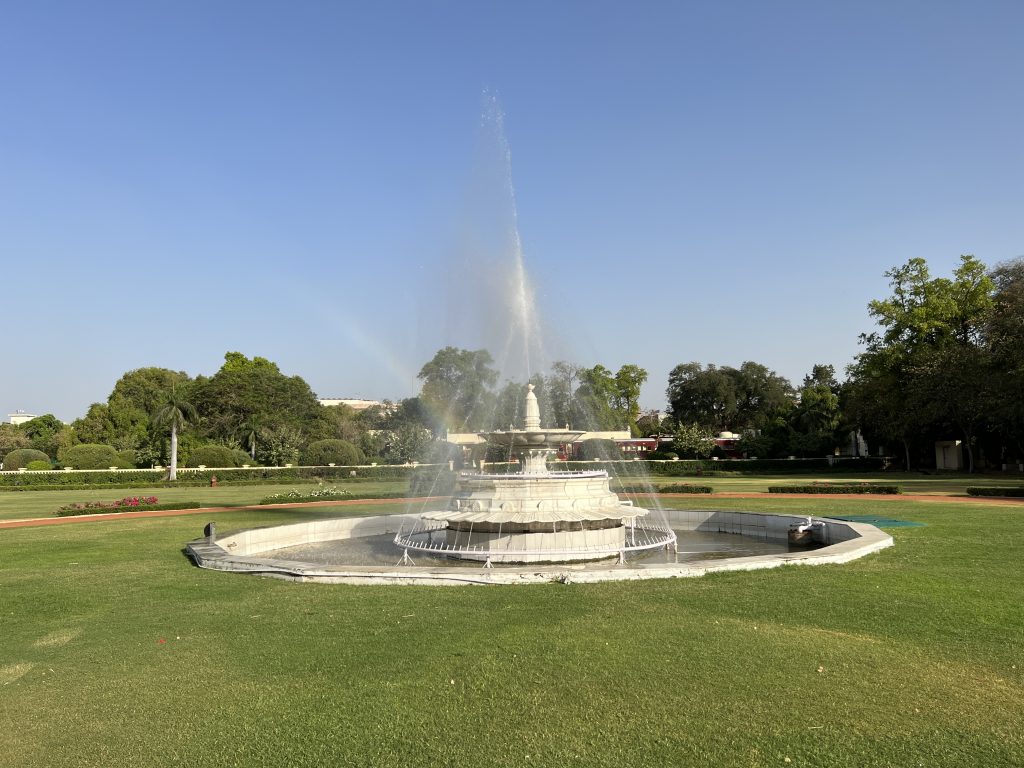 The grand entrance, Mughal style gardens, water fountains, lavish rooms and every aspect of the architecture carries forward the historic magnificence of this palace. Spending your vacation here is literally – living like royalty.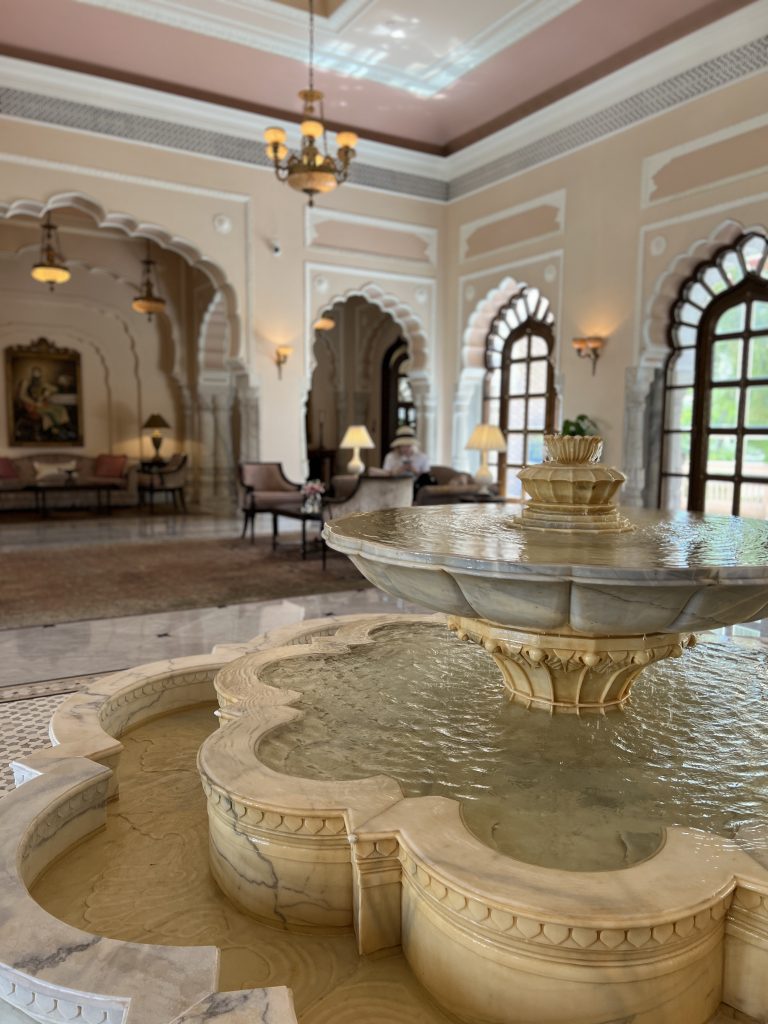 The exquisite experience begins as you enter Rambagh palace and you are showered with rose petals as a welcome. Next thing you can do is simply try to grasp the palatial beauty in front of you. The Palace decor is a beautiful composition of vintage and antique style. From the palace you can view the magnificent gardens and peacocks dancing everywhere in all their grace.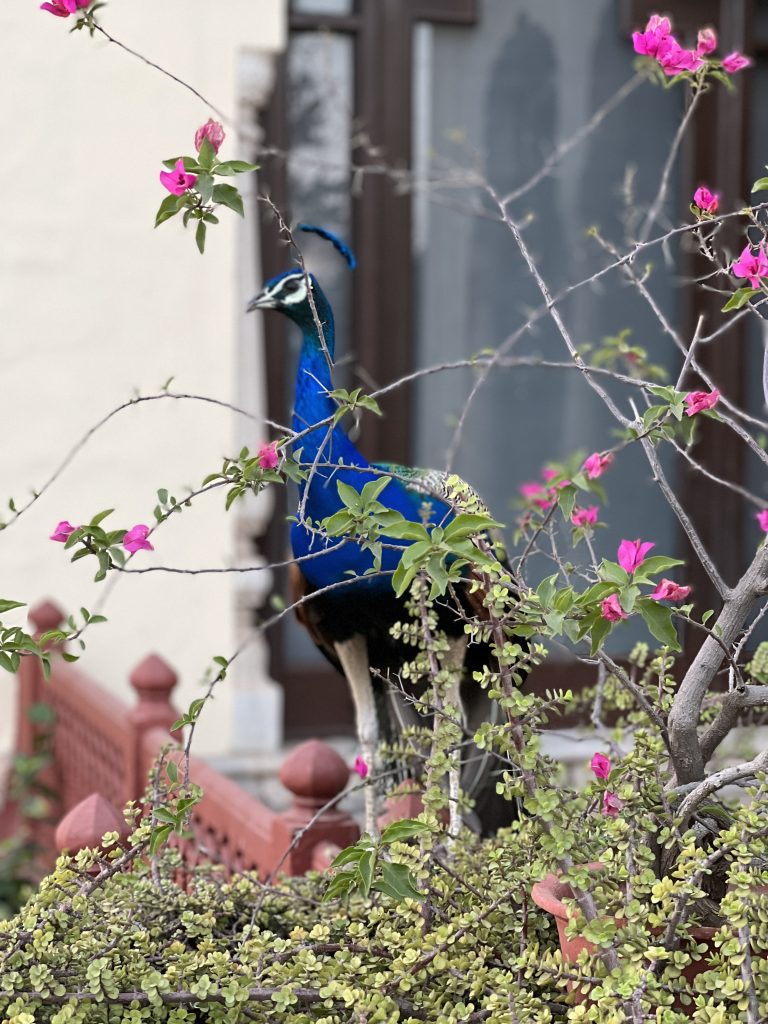 Take a look at the luxurious Palace Room of the Rambagh Palace. For a video tour watch this!
Every aspect of the room is distinct and majestic, but these tiny things set it apart from everything else!
Dining at Rambagh Palace
Rambagh Palace has plenty of dining options and each of them feature unique ambience and dishes.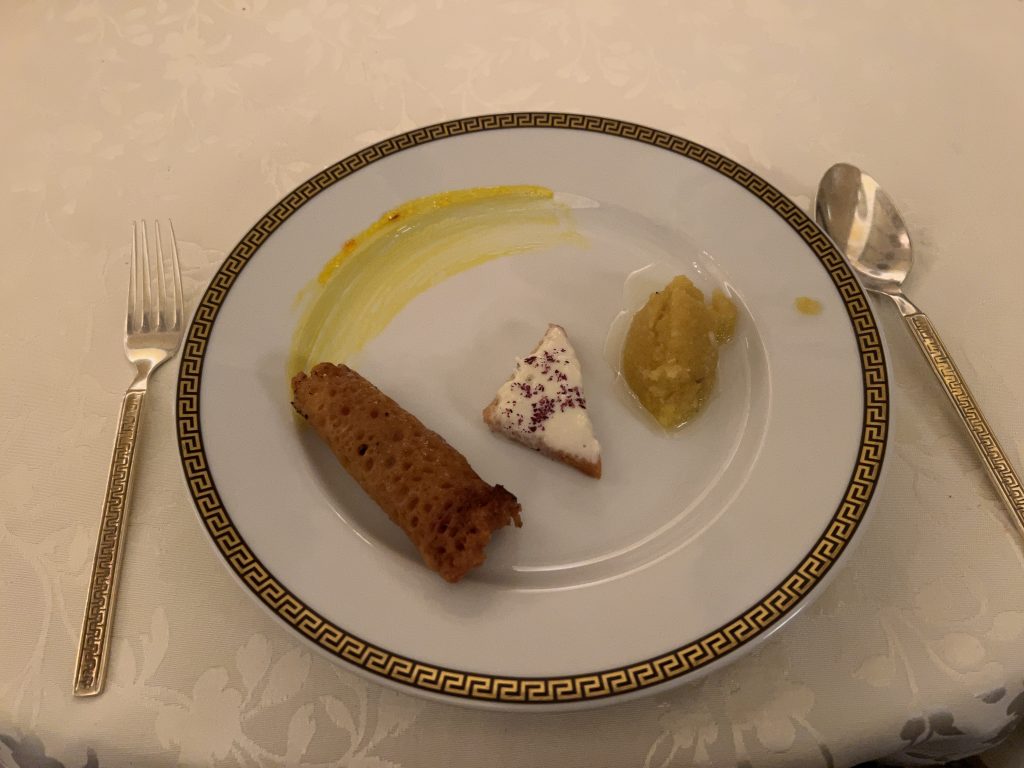 Suvarna mahal is just the place to dine like royalty. True to its name, Suvarna or 'gold' mahal has an extravagant decor of gold. Your food arrives on a large golden plate. You can choose from varieties of Thalis in Vegetarian or Non-Vegetarian or you can order à-la-carte.
Know more about this place here.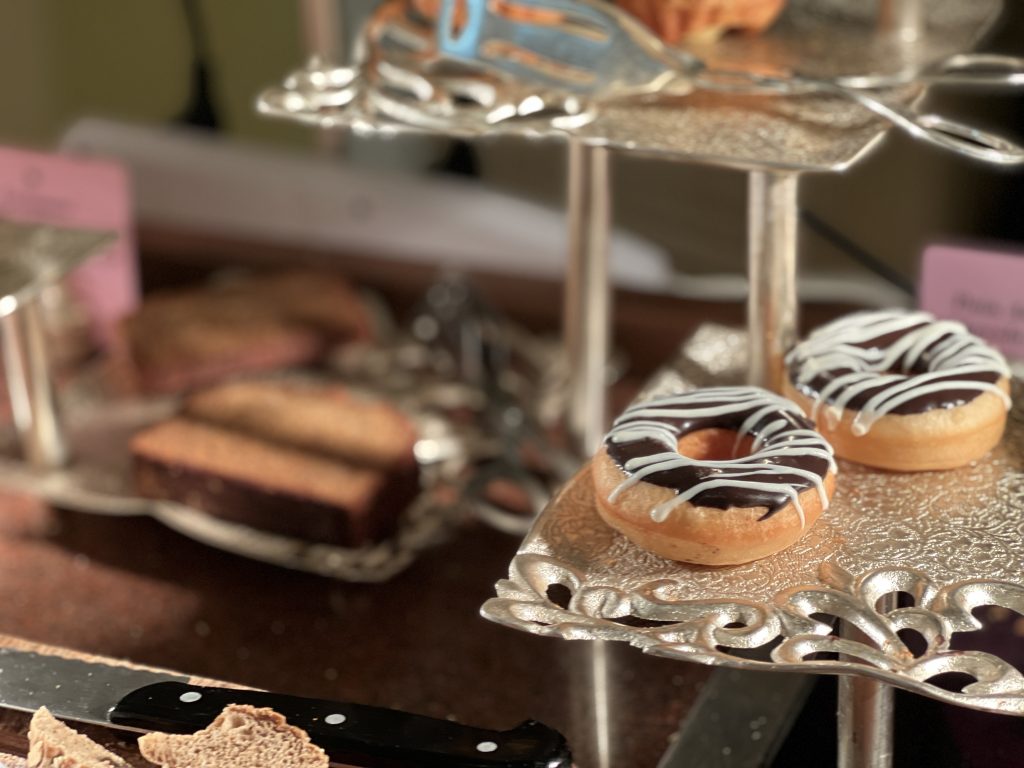 Steam Restaurant adds a very unique touch to your experience here. The restaurant is inside a resotred steam engine and also has a Victorian style station waiting area. One can enjoy comfort food like wood fired pizzas, soups and much more.
The best place to relax and chit-chat while you enjoy the signature cocktails and rare whiskies.
The Oriental brings all the flavours of Asia to Rambagh Palace. Currently it is a place to host private parties in the palace.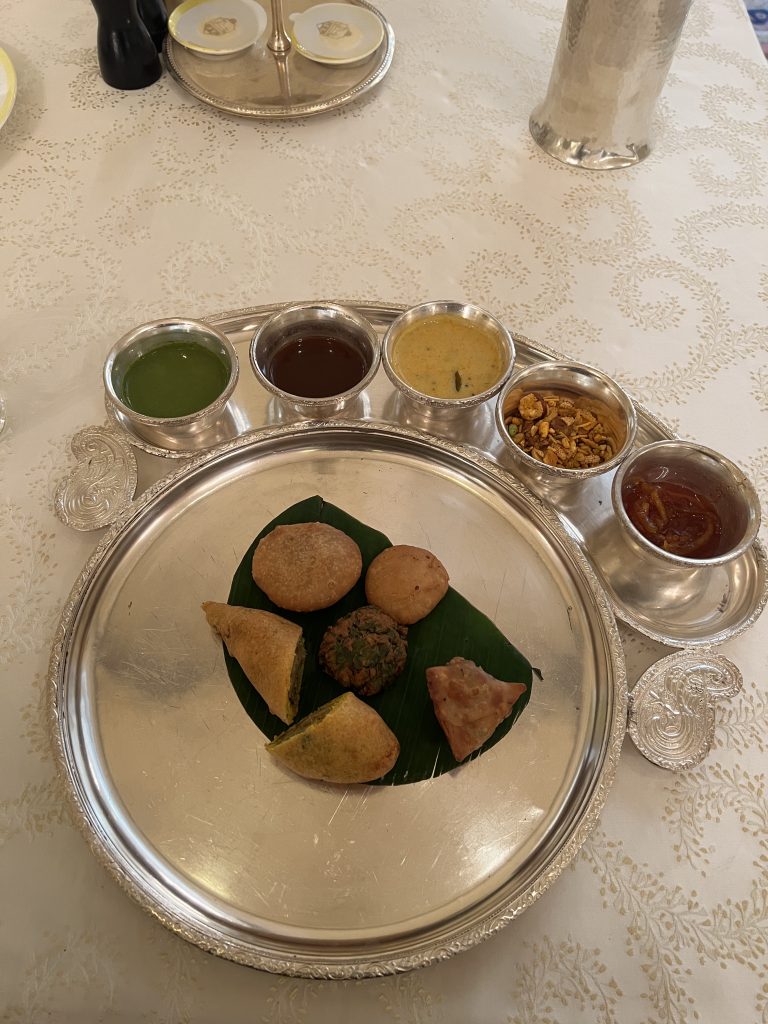 A lively all day dining area. They usually have a breakfast buffet here and one feels like they are dining with royalty.
Night time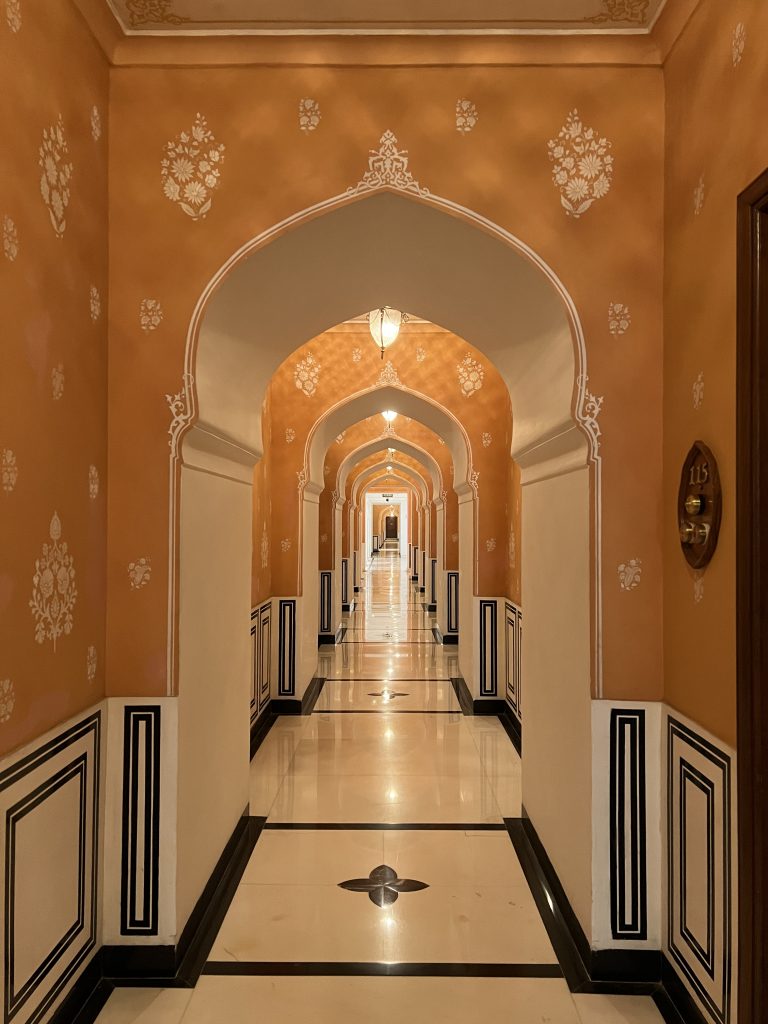 As the sun sets in, Rambaug palace illuminates in the brightness of the lights. This view quickly brings a sense of calmness to you. At night you can enjoy the dance shows and music out in the courtyard.
Activities in Rambagh Palace
A horse buggy ride across the magnificent property of Rambagh Palace is included in the 35k stay package. It takes you through the wide paths surrounded by the greenery of the Mughal Gardens. The entire ride you will spot peacocks everywhere, dancing and roaming gracefully.
Rambagh palace has a huge Indoor pool where you can drop by for a swim or just lounge by the pool.
If you want to experience history, traditional architecture and of course royalty, then Rambagh Palace is the place to visit when in Jaipur.
Subscribe to my Youtube channel here
More things to do in Jaipur!
You can also follow me on my social media. Links below.