A Bangkok vegetarian restaurant that is also vegan friendly and serves authentic Italian food; one would say too good to be true!
Govinda Pizzeria and Italian Food is the only Bangkok vegetarian restaurant that serves all vegetarian and vegan friendly Italian cuisine in Bangkok. In a country where as a vegetarian one may feel limited in terms of food options, this restaurant is a hidden gem. Watch this video from my visit to Govinda in Bangkok.
Subscribe to my Youtube channel here
At Govinda, you could find vegan friendly cheese, meat replacements and of course delicious vegetarian food. All of the food I tried here is of exceptional quality.
Pane Della Casa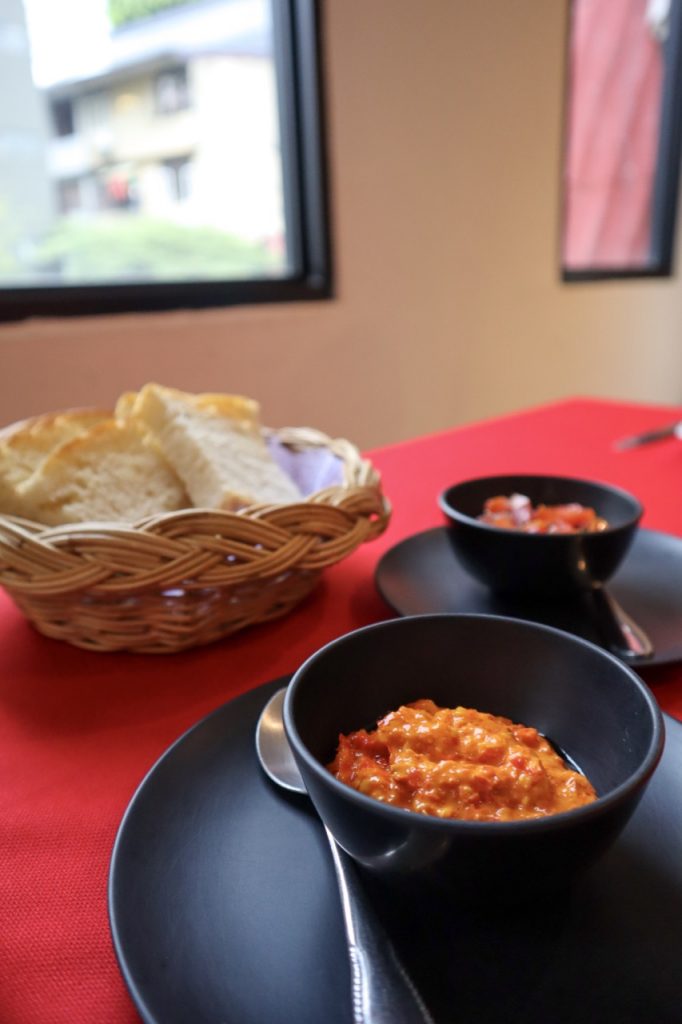 This bread platter is something that you absolutely must try at Govinda. It includes their homemade bread, which by the way is amazing. And a red chilli spread, along with some chopped tomatoes mixed with olive oil and basil. The chilli spread is fiery, but delicious. And tomatoes on toasted bread is a match made in heaven!
Govinda Special Salad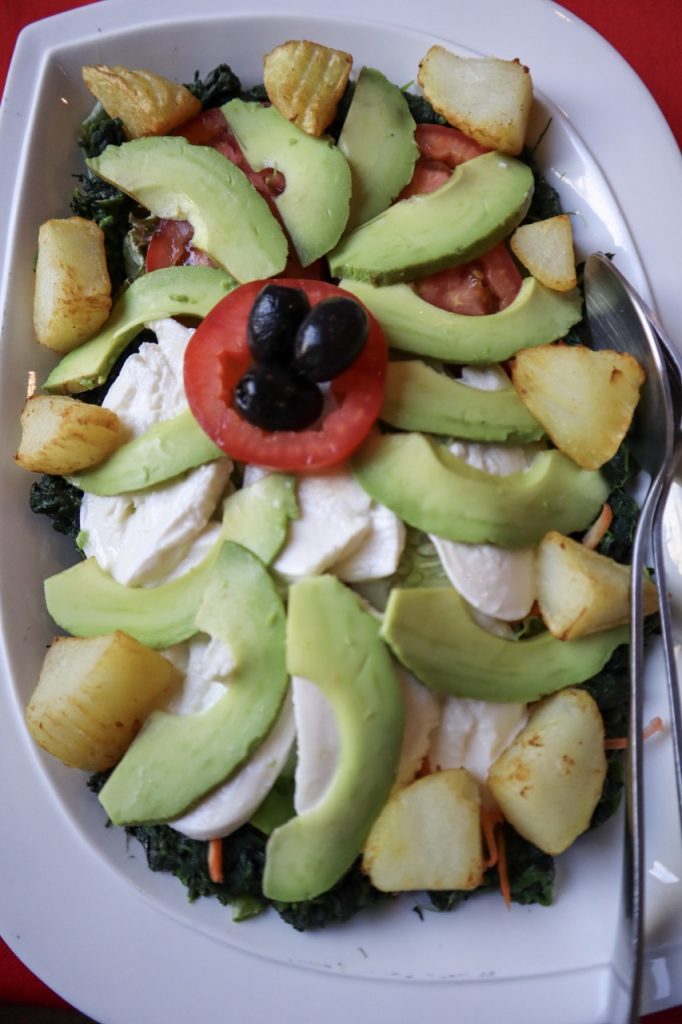 If you enjoy a good salad, then this is the one for you. It's got it all – greens, flavour and cheese! Steamed spinach, lettuce, grated carrots, cucumber, tomatoes, avocado and also a few pieces of fried potatoes! And delicious vegetarian mozzarella cheese. This comes in quite a portion size so you will be able to enjoy a lot of fiber.
Pink Sauce Ravioli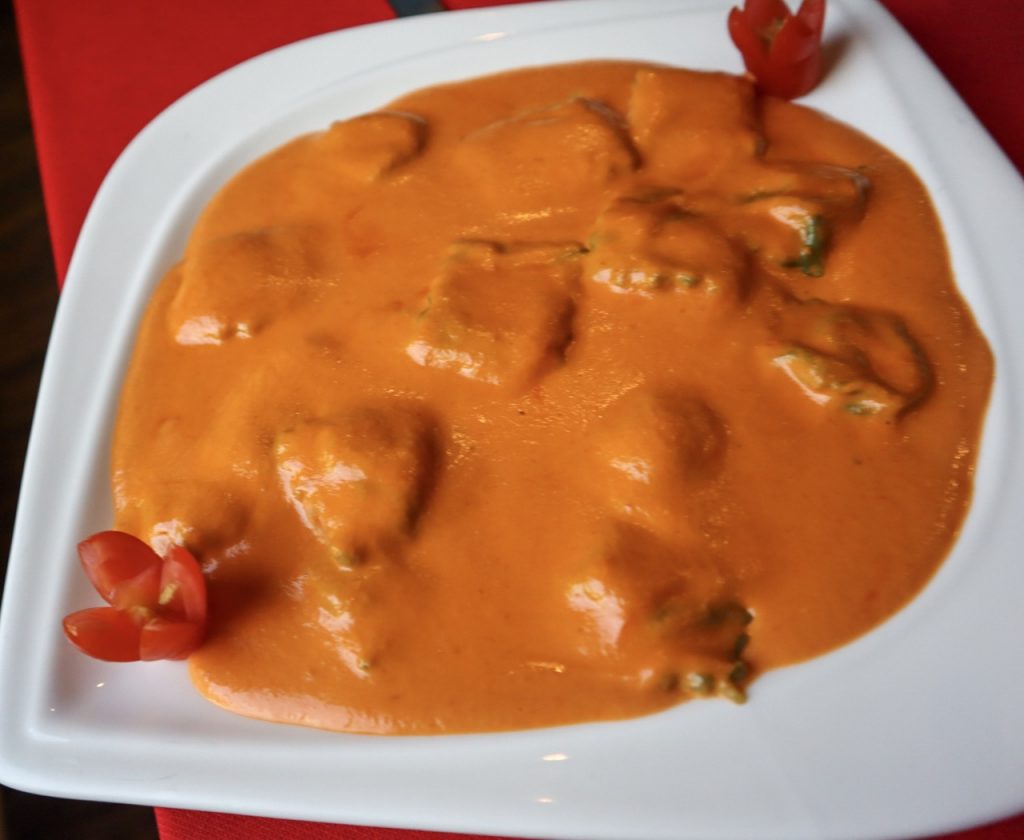 This is probably the most famous dish on the menu here at Govinda. Their pink sauce ravioli is perfection. The right balance of creamy and tangy flavours in the sauce and appropriately thick, and spinach stuffed ravioli. It's difficult to stop eating this because its just so good!
Pizza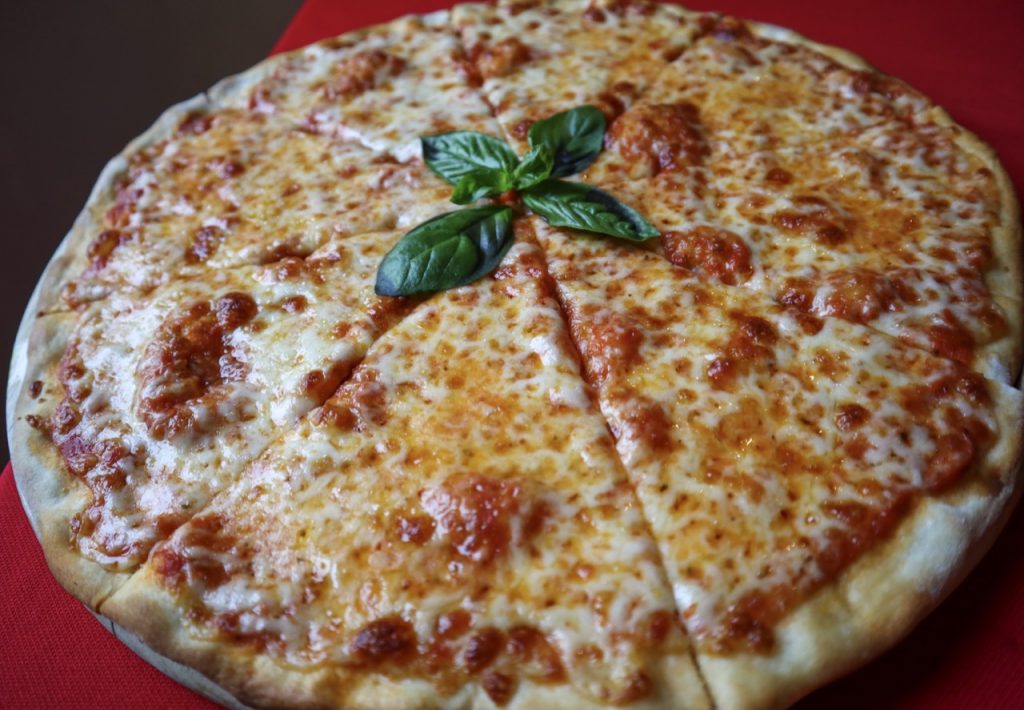 I'd recommend trying their Margherita Pizza – simple and soulful. Perfect thin crust base, delicious sauce and lots of cheese.
Pana Cotta
A vegetarian version pana cotta and yet such a brilliant texture. Perfect melt in your mouth feel and topped with a generous amount of chocolate sauce, this is the best way to end your meal at Govinda.
I absolutely recommend Govinda in Bangkok. It is the best place for vegetarian Italian food and a must try whenever you are in the city.
Watch this video in Hindi
Know more about Bangkok! Click here.
Want to know what I ate in Tokyo? Watch here!
Shopping in Bangkok

Subscribe to my Youtube channel here and stay tuned for more videos.
You can also follow me on my social media. Links below.