Shimla Mall Road – the feel of this place is just something else!
Here's a video from my visit to Shimla Mall Road. I covered food, a lot of cute Shimla cafes and also touristy things to do. Watch it here.
Subscribe to my Youtube channel here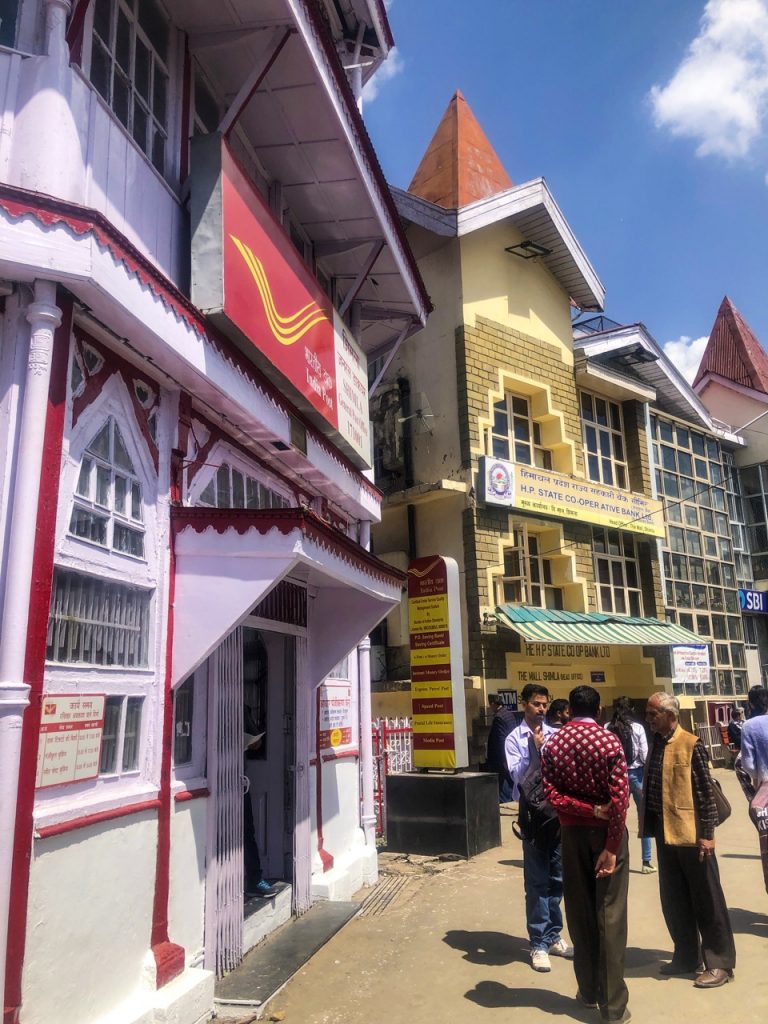 Here are all the places that you must visit when in Shimla. A lot of exploring of Shimla Mall road and nearby attractions:
Wake & Bake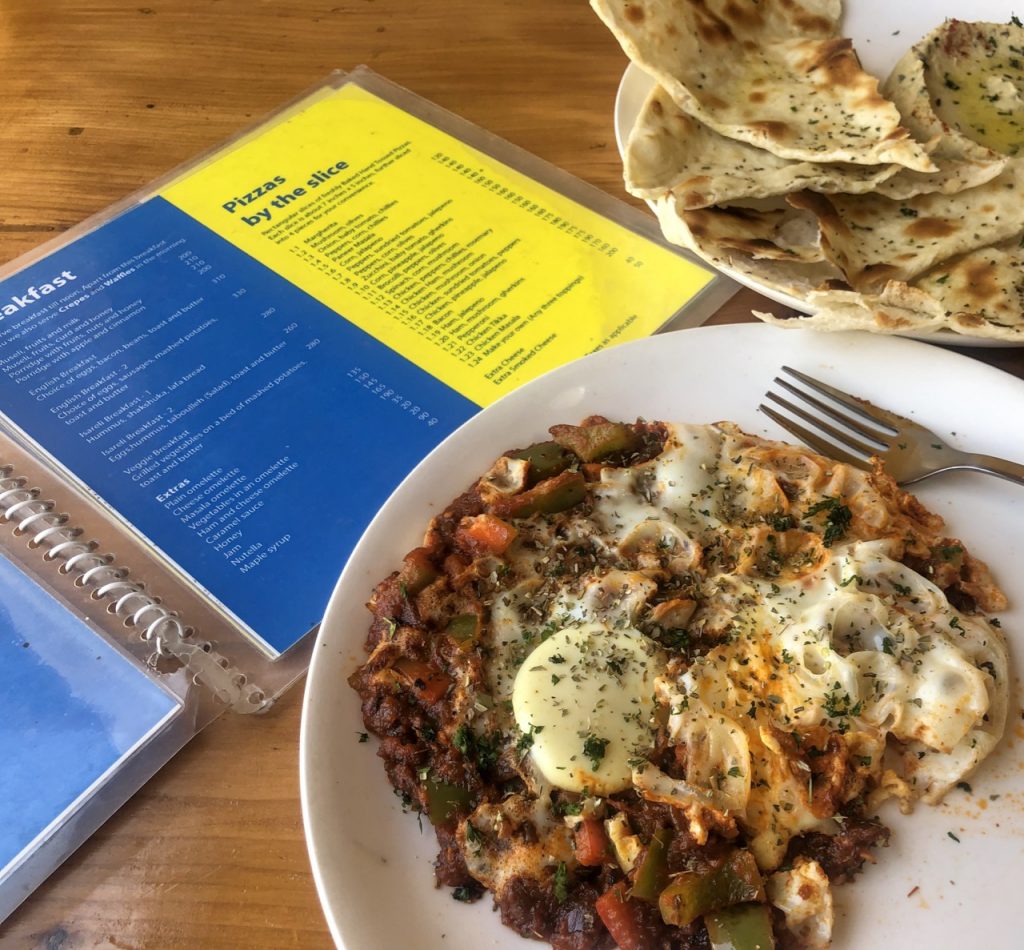 This is a cutesy cafe right in Mall road. It has a view of Mall road and also a section for outdoor seating where one can enjoy the beautiful Shimla mountains. I recommend visiting this place for breakfast – do try their egg varieties. I ordered an Israeli breakfast platte consisting of Hummus, Lafa Bread & Shakshouka.
Baljees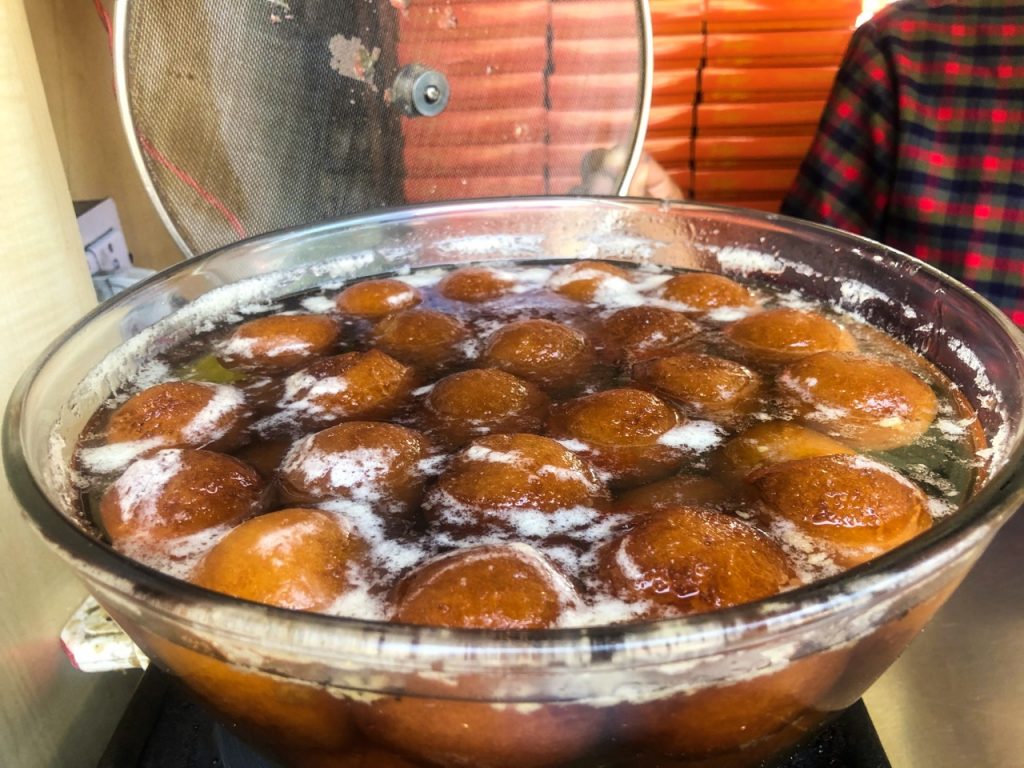 The best Gulab Jamun ever! You have to visit Baljees which is right below Wake & Bake in Mall Road, Shimla. The Gulab Jamuns here are perfection.
Local Leather Stores
On Mall Road, you will come across a lot of local leather stores promoting Make in India. A lot of these have Chinese owners but have been residing in Shimla for many years.
Kali Bari Temple
Straight ahead from Mall Road is the Kali Bari temple in Shimla. The temple is dedicated to Goddess Kali and is a must visit when in Shimla. Goddess Kala also known as Shyamala Devi is where Shimla derives its name from. Be very careful while going up this temple, because of all the monkeys that surround it.
Lower Bazaar
A popular shopping area, even for locals. This bazaar is where you head if you want to stock up on some fruits, groceries etc. There are also quite a few popular food shops in Lower Bazaar. Don't miss Nathuram Lachmandas for their Doodh Jalebi and Mehrus for their chaat. Also, if you want buy the famous Shimla shawls then buy them from Lower Bazaar. You will definitely find a better price here than the touristy Shimla Mall Road.
Tibetan Market
Most hill stations in the north have a Tibetan Market. You can expect clothes imported from China – basically fast fashion. But do remember to bargain whenever you are shopping here.
Himachali Rasoi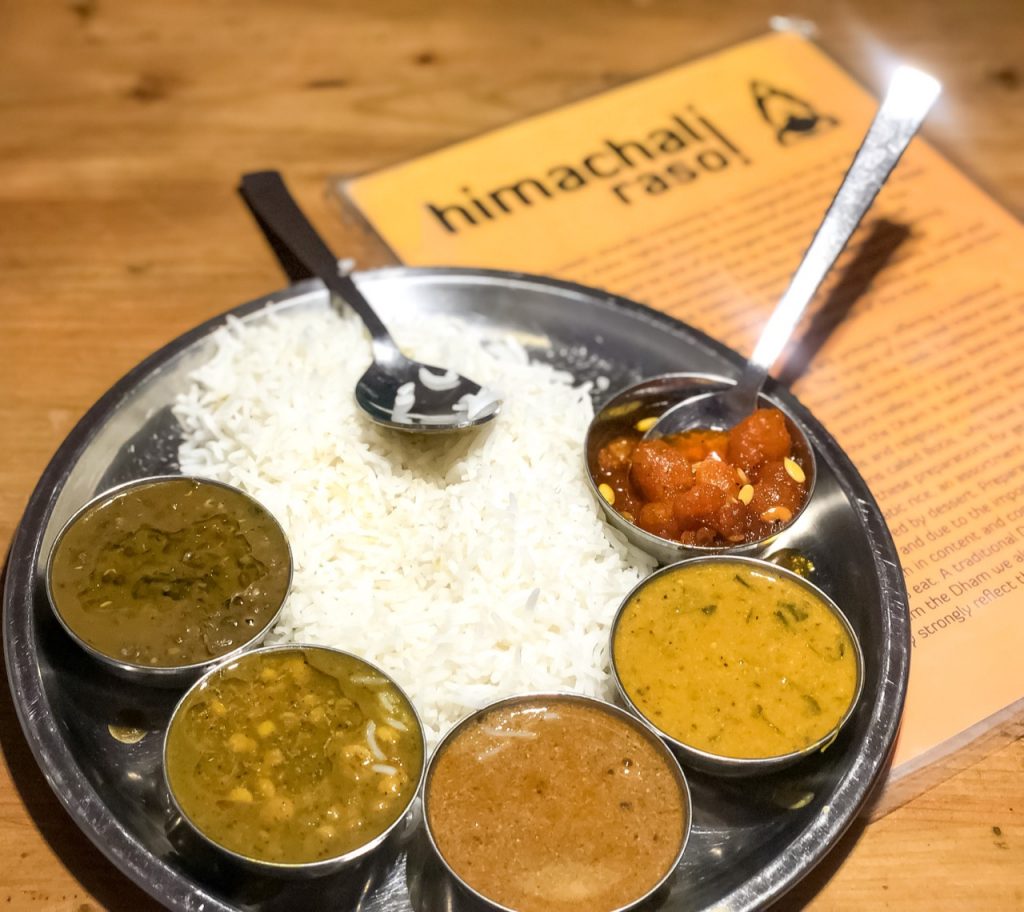 Keen to try out a Himachali thali? Head to Himachali Rasoi in Lower Bazaar. You get a thali with authentic Himachali cuisine and is definitely worth a try here.
Jakhu Temple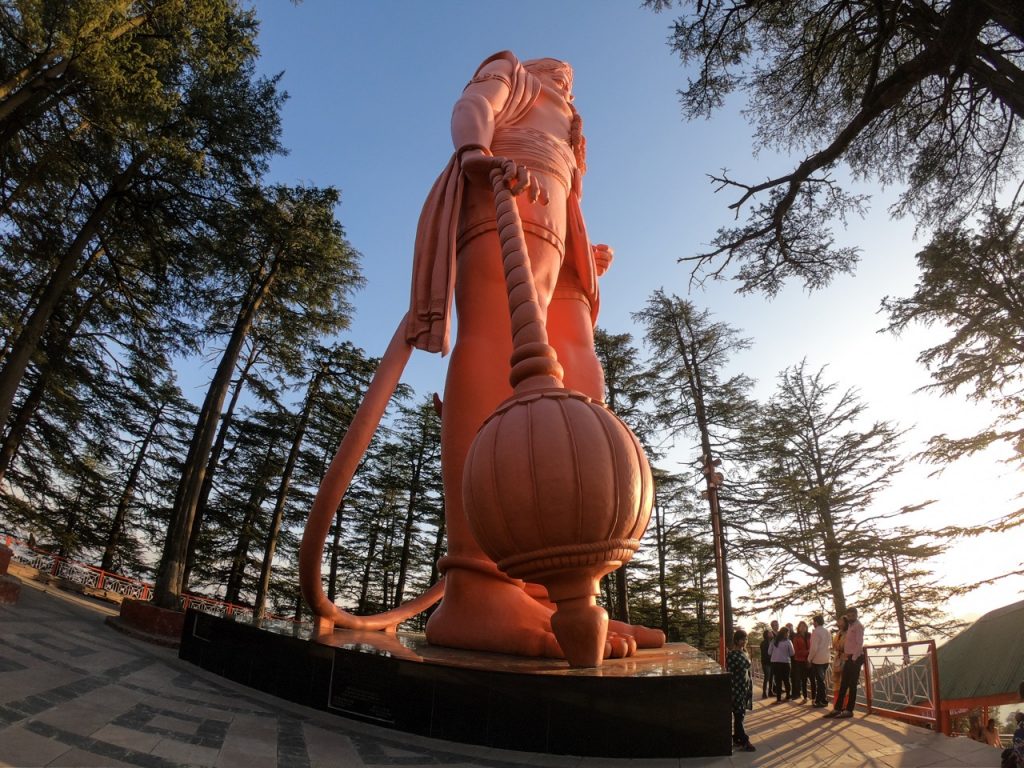 One of the most famous attractions here in Shimla is the Jakhu temple. You can either hike to get to the temple or take the cable car on Shimla ropeway. The cable car ride is expensive – Rs.250+Tax per person, one way, but the view is absolutely worth it. The Hanuman idol here is 108ft. high and I definitely feel you must visit here. But do be careful of the monkeys!
The Ridge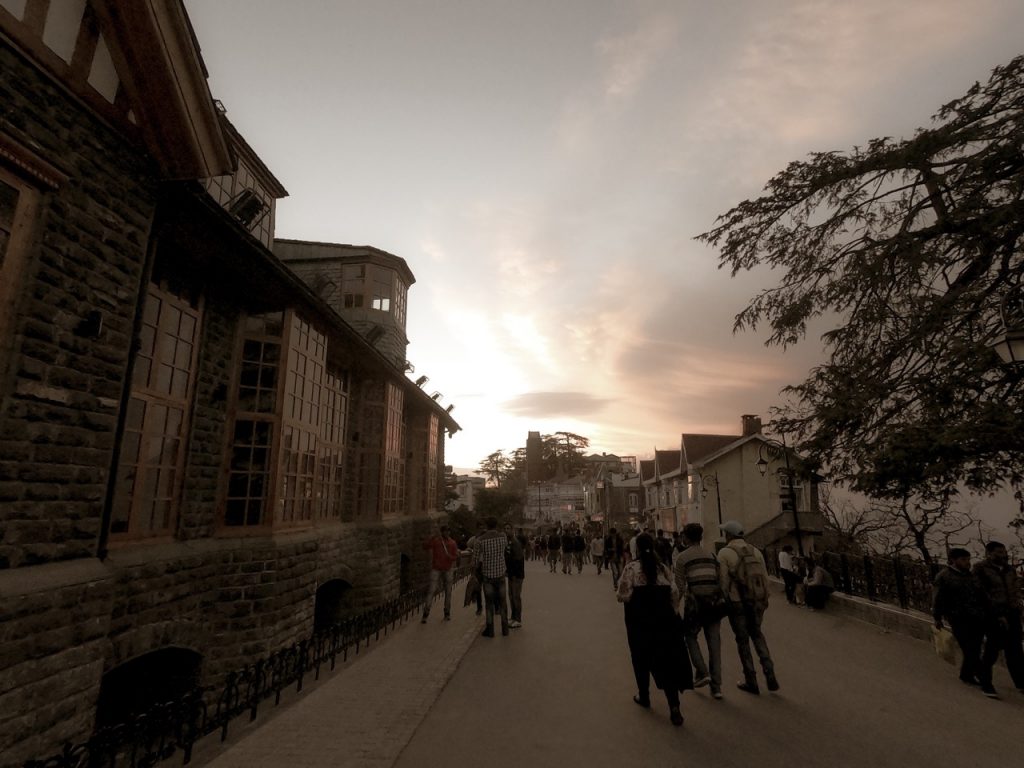 The Ridge on Mall Road is one of the most famous hangouts in Shimla. In the evening this place is buzzing. You have to visit to feel the vibe of this place. There are a lot of eateries around, but mostly it is just about sitting and enjoying the view.
Indian Coffee House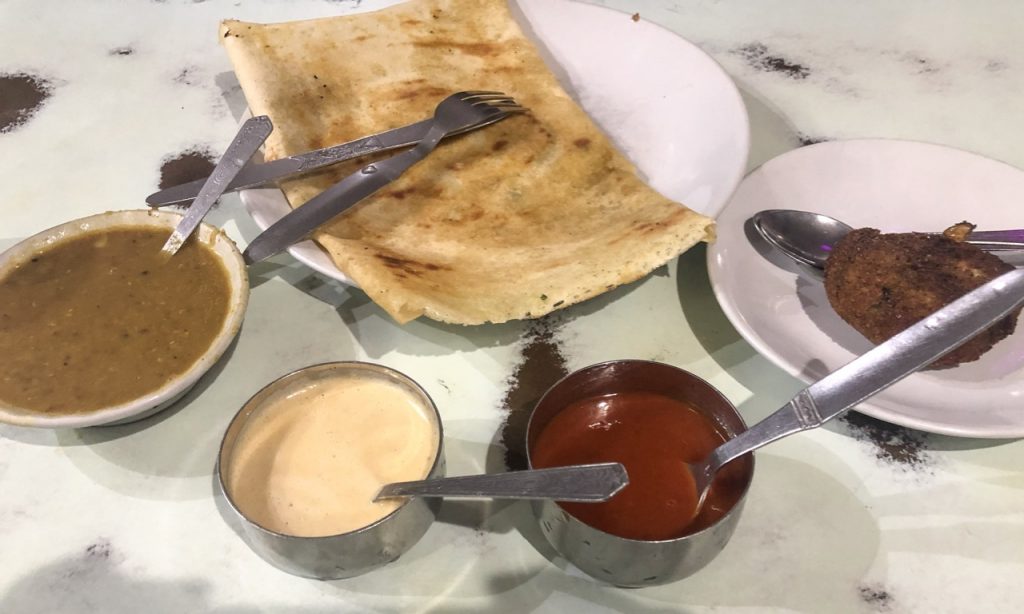 Indian Coffee house is a popular chain across a lot of places in India. They serve affordable food ranging from South Indian to even a few local specialities of the area they are located in. Definitely visit of you feel like chilling over some coffee.
So these are all the things that you can do on Shimla Mall Road and around. Hope this post is helpful. Want to know all about the Shimla toy train experience? Read here.
More videos from Shimla
Watch my latest videos:
Subscribe to my Youtube channel here and stay tuned for more videos.
You can also follow me on my social media. Links below.