It's close to 3 weeks now that I've been on a detox of sorts and I've also religiously been having Kapiva Amla Juice every morning.
I've never really taken to Amla Juice, and that's mostly because of the taste. So I was quite hesitant initially to try Kapiva Amla Juice. But I think it's been a good decision overall.
Kapiva is an Ayurvedic brand and they offer solutions in the form of pills, juices, concentrates for improving ones health and also for specific issues. They have a wide variety of products ranging from natural juices like Amla and Aloevera, to medicinal compositions like Sitopaladi churna. They even have products for hair and beauty. So yes, their catalogue is quite wide and it can help you out with specific needs – like joint pain, weight loss, cough-cold, diabetes and lots more.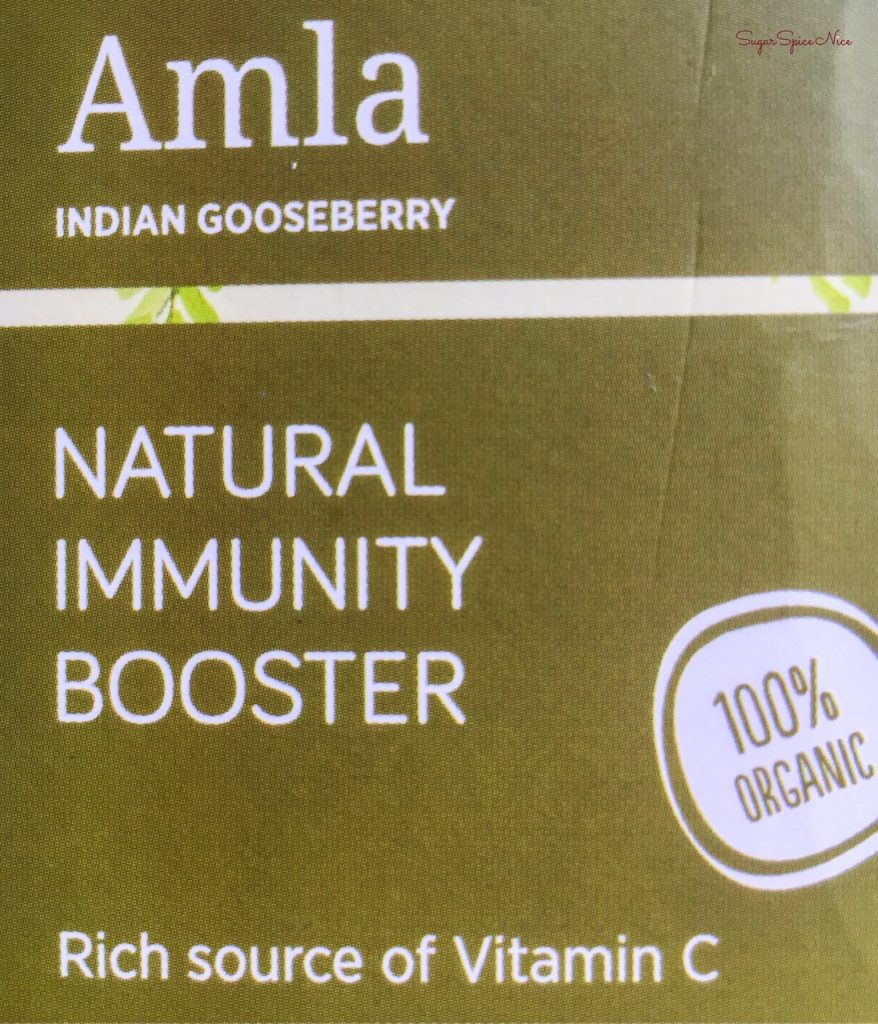 Amla Juice has a ton of benefits, if consumed daily. Some of them are listed below:
Boosts immunity
Effective for cough, cold
Soothes inflammation
Relieves asthma and brnonchitis
Aids weightloss
Rich source of antioxidants
Effective against high blood pressure
Good for skin
Controls dandruff, hairfall and premature graying of hair
With all of the listed benefits, Amla Juice is a great addition to our daily lives. For me, arranging for Amla Juice daily was honestly an addition to my already busy life. And while I really wanted to enjoy the benefits, I wasn't able to do so because making that extra time to get fresh juice daily was something I could not commit to. But with Kapiva Amla Juice, I honestly was relieved because I had something organic and 100% authentic to rely on. It does not contain added sugar, artificial colors and flavors and is also free from seeds, oils and any impurities.

It comes in a very handy plastic bottle and also has a measurement cup. You just need to add 30ml of Amla Juice and mix it with a glassful of water and have it first thing in the morning.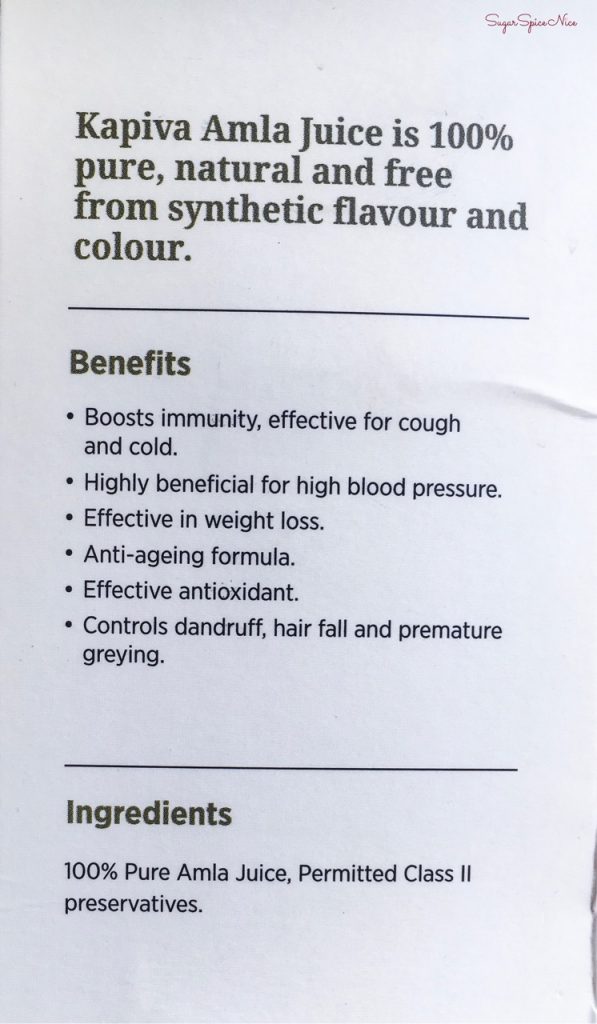 I've almost emptied out the bottle that I started and it's probably been about 3 weeks since I've been having Kapiva Amla Juice and I definitely see a massive improvement in my immunity and resistance to cough and cold. During the festive season, I'm always down with either a sore throat or a clogged nose but this time I'm doing well so far. I also feel it has impacted my skin really well – it looks more radiant.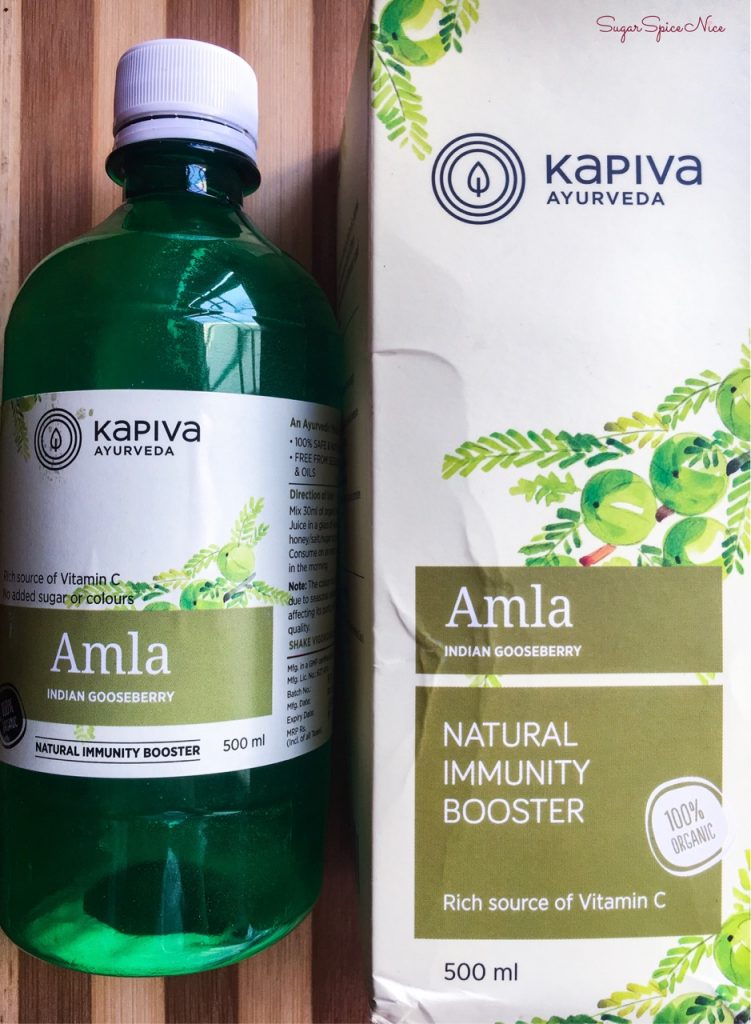 All in all, I'm quite happy with my decision to try out Kapiva Amla Juice. It is definitely something that I would be buying once again. In case you are keen to try this out, then do check their website.
Price – Rs.110
Quantity – 500ml
Thank you so much for reading and stay tuned for my next post.
Watch some of my videos on Youtube.
Follow me on my Social Media: