Ayyappan Idli Store Review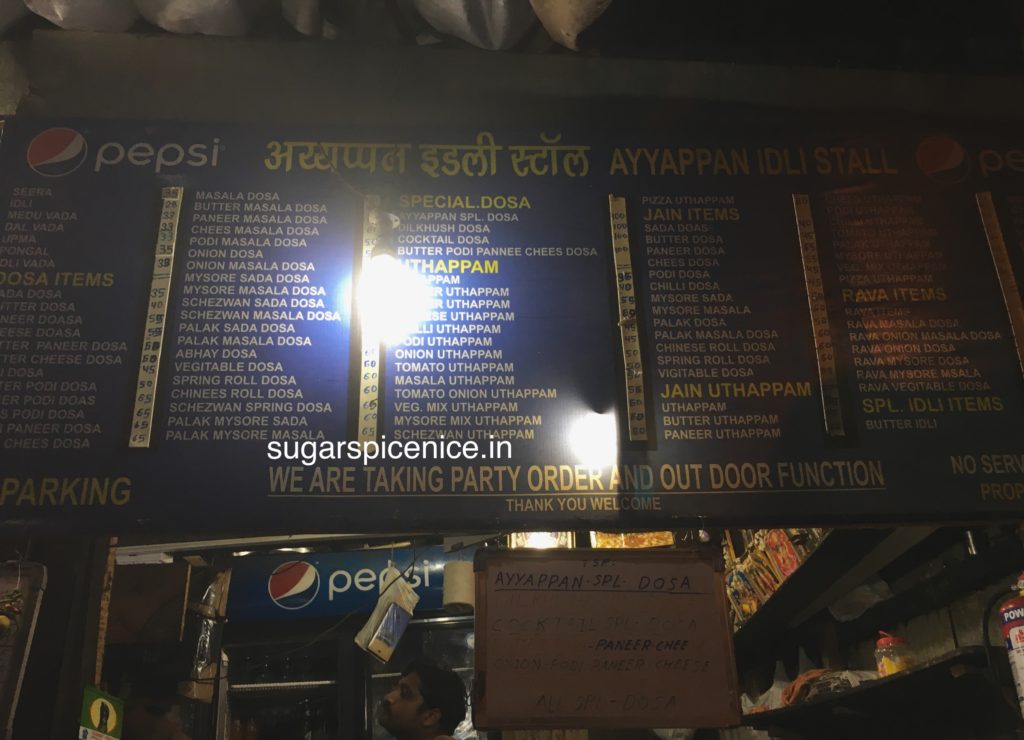 Matunga is probably my most favorite place to eat – there are so many great options there. Here's another one I love – Ayyappan Idli Store. Keep reading for the complete review.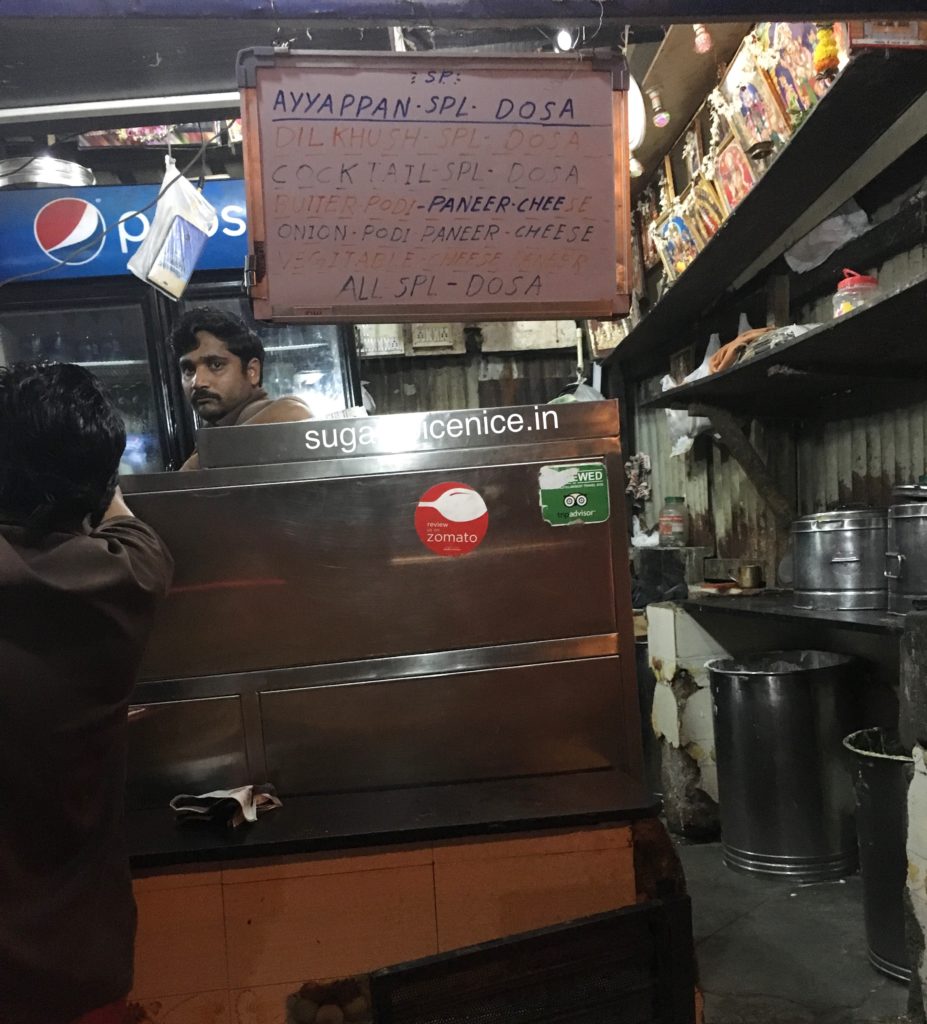 Another great find in Matunga. I tell you – probably most of my favorite places will be here! This store is always crowded and I'm sure that's because it's a hot favorite in the area.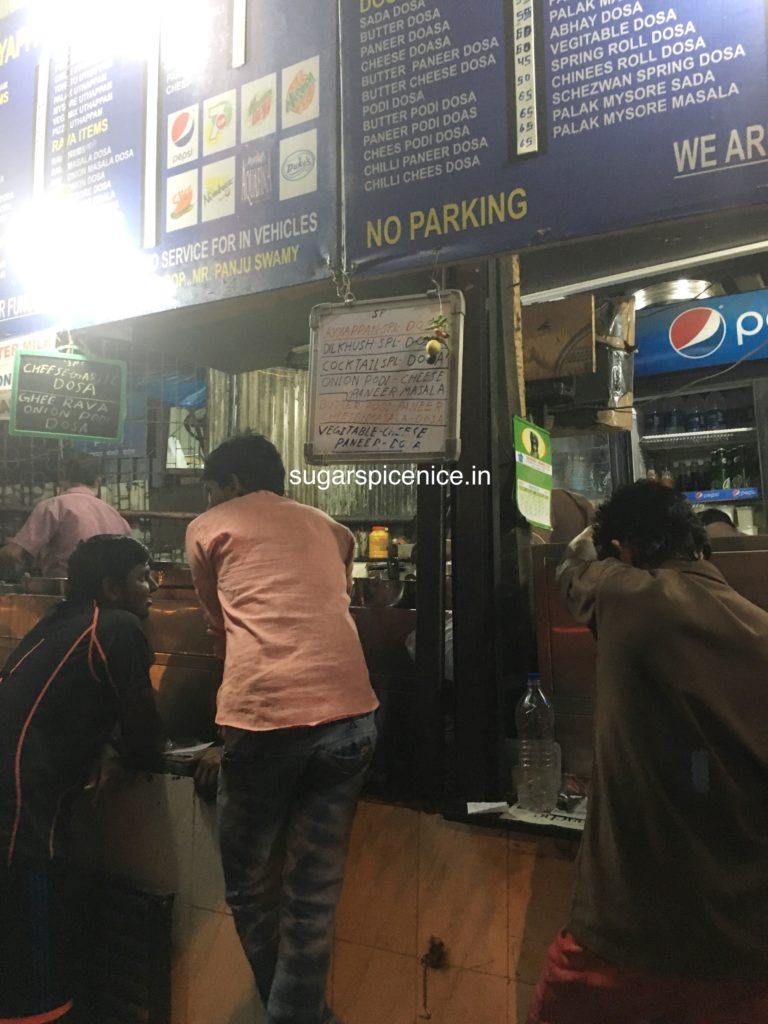 The whackiest dosa you can think of is what you should try here. I've played safe and tried only mysore masala but looking at everyone's order around me, I was super tempted to order so many others. The dosa is served with sambhar, coconut chutney and a red chutney seemed to be full of tomato and garlic. So yummy! And the dosa is quite huge – definitely wasn't my cup of tea to finish it all by myself.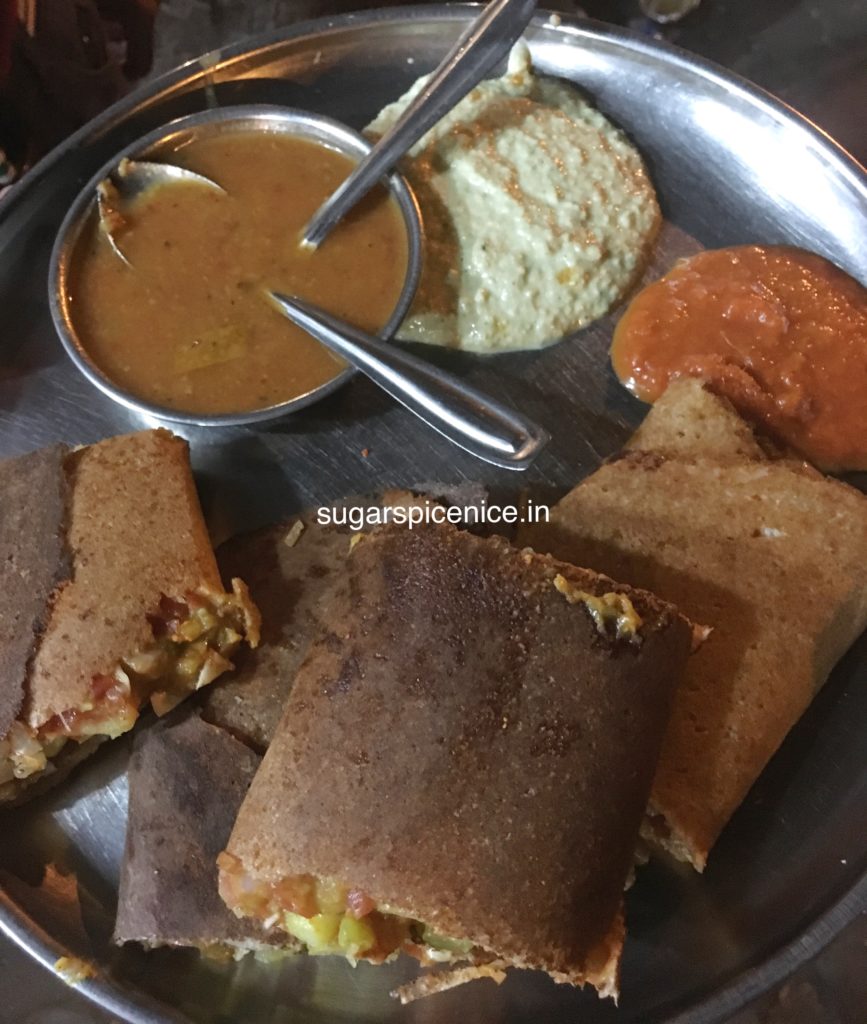 On my wishlist is the Chinese dosa here.
Do try this place out and I'm sure you'll find your favorite dosa here. Value for money guaranteed.