Broccoli Revolution Bangkok is a pretty cafe and restaurant offering pure vegan cuisine.
Here is a video from my visit to Broccoli Revolution Bangkok. I tried a few dishes and absolutely enjoyed my visit:
Subscribe to my Youtube channel here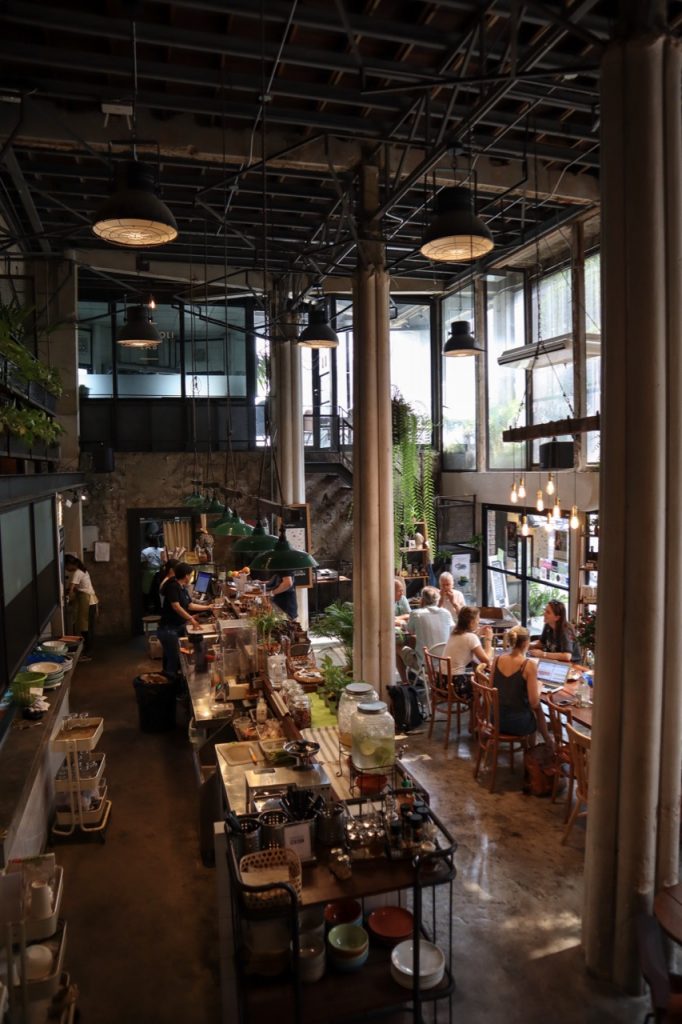 If you are looking for Vegan, vegetarian food in Bangkok then head to Broccoli Revolution. The cafe is located in Sukhumvit and is such a beautifully done place. Ample seating space, lots of natural light and greenery and an energetic vibe is something you will be welcomed with if you head here during the daytime.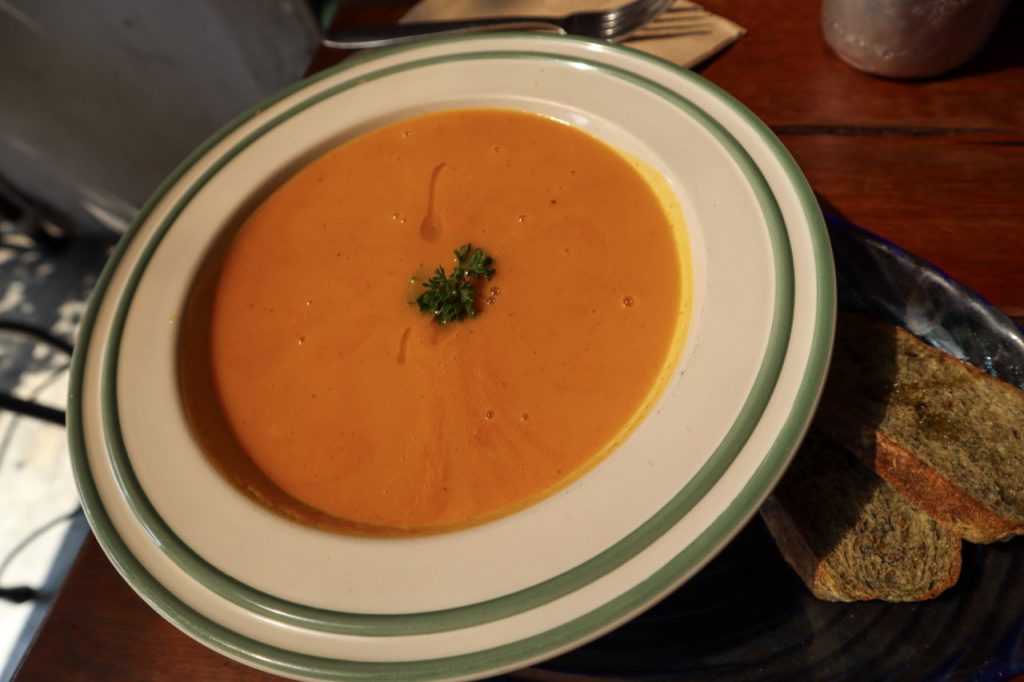 My visit here was during lunch time and so I started with a soup. Their carrot and pumpkin soup is a hearty bowl of warm, comforting flavors. And the pepper sprinkled in it adds just the right edge. One bowl is big enough to fill you up if you have it as a meal.
I tried one of their best sellers next, the veggie balls. In India, these would be known as 'pakoras'. Shredded carrots, broccoli and a few other veggies, coated with bread and deep fried to perfection. These were beautifully crunchy on the outside. And they came with soya mayonnaise which was a vegan mayo version, but so good!
Most vegan, veggie-friendly places will have at least one Indian meal. And here they had an Indian Chickpeas curry. This is served with rice or roti. I enjoyed this gravy – just the perfect balance of tangy and sweet and felt so good.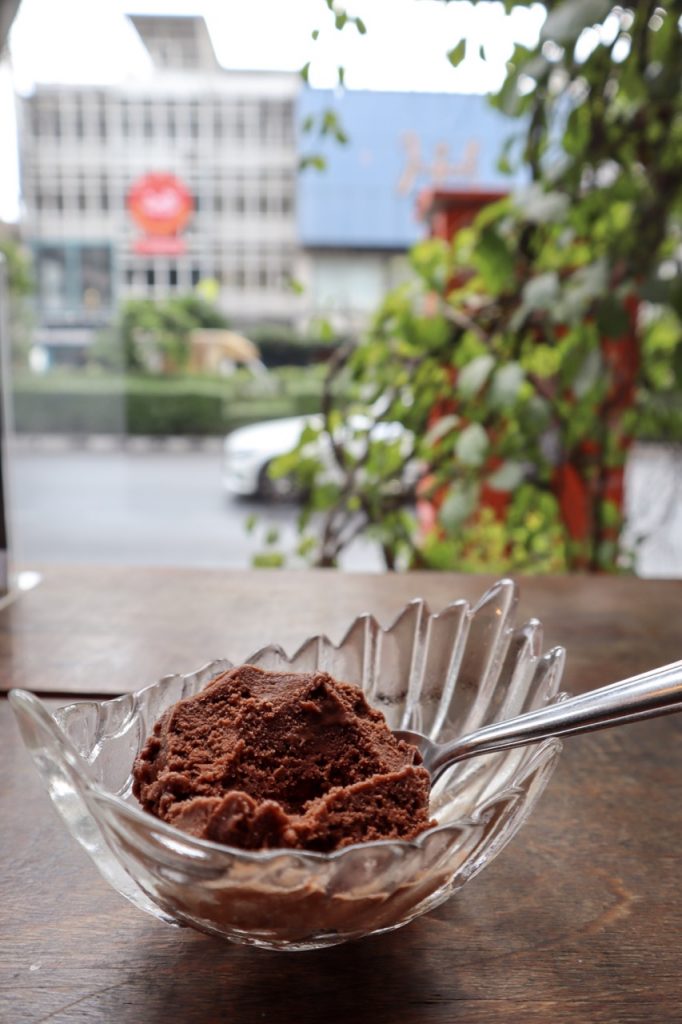 At Broccoli Revolution Bangkok, you'll be spoilt for choice when it comes to dessert. I ended up trying their dark chocolate sorbet, and boy was that a good decision! Light, yet packed a solid flavour in every bite.
If you're in Bangkok and looking for an exclusively vegan cafe then I recommend Broccoli Revolution. It's such a beautiful place and I hope I get to go back here real soon.
I also found a vegan friendly Italian restaurant in Bangkok. Read about it here.
More videos from my visit to Bangkok:
Subscribe to my Youtube channel here and stay tuned for more videos.
You can also follow me on my social media. Links below.