Buvachi Misal is one of the most famous Misal places in Maharashtra.
Whether one is travelling to Lonavala by train or road, Buvachi Misal has been an essential stop for every traveler since the last 35 years. Not just tourists, but you will see many celebrities frequently visit this restaurant just for a taste of their Misal. 
Background
It is a family-owned restaurant and right now, their third generation is handling the management of the restaurant. I think this gives a very homey feeling to this place.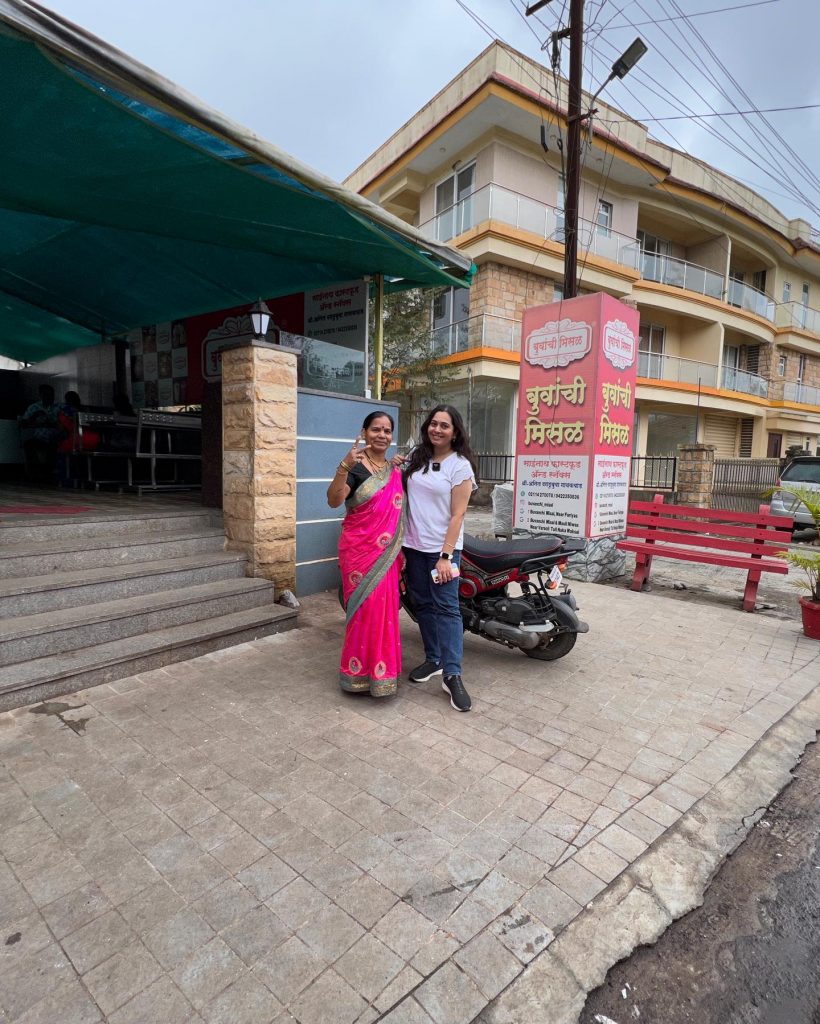 Ambience
There is a self-service counter and outdoor seating. The area around the restaurant is actually very quiet and pretty. Hot and spicy misal in the lovely Lonavala weather is just incredible.
Misal
Misal starts from Rs. 70 and you can choose from a variety of options like cheese or paneer misal.
You can also decide the spice level of your misal. Misal has a red masala tempering over the curry, the red tempering is the spiciest. If you mix it a little, it becomes medium spicy and if you mix it completely with the curry, you have got the least spicy version.
Other than that it has sprouts and mashed potatoes in it and a lot of Sev. It is served with Pav.
Click here for a sneak peek inside the Kitchen of Buvachi Misal.
How to get there
By road- Just 500m from Old Mumbai Pune Highway or NH48
2 hour drive from Pune
2 to 3 hour drive from Mumbai
By train- Get down at Lonavala station and take a rickshaw from there. Takes about 10 to 15 minutes and would cost you between Rs.100-200.
It might get tough to get a rickshaw right outside Buvachi Misal on your return journey, but you can just walk up to the highway in 5 minutes and get one there.
Must try here
I would absolutely recommend their simple misal which has been an iconic taste since the last 35 years, and kanda bhaji which is always fresh and burning hot!
This place is packed on weekends so you might need to wait for your turn.
If you ever visit Lonavala, this would be an amazing way to start your trip.
Click here to check out a one day return journey to Lonavala after a lovely breakfast at Buvachi Misal
Want to know about a unique train journey to Lonavala? Read here!
Want this information in hindi? Click here!