You'd expect a Thekkady Resort or hotel to be lush and serene. But Greenwoods in Thekkady is so gorgeously green!
Here's a video from my visit to Thekkady Resort Greenwoods, Periyar Lake and a Spice Garden. Watch below.
Subscribe to my Youtube channel here
Greenwoods Resort is one of the best places to stay in Thekkady. Location wise it is very convenient – just in the beginning of the market side and about a 15 minute auto ride away from the bus station for Periyar. For anyone who is in Thekkady and looking for a fun resort with their family, kids or even if you are on your honeymoon, Greenwoods Resort Thekkady is an option to be considered.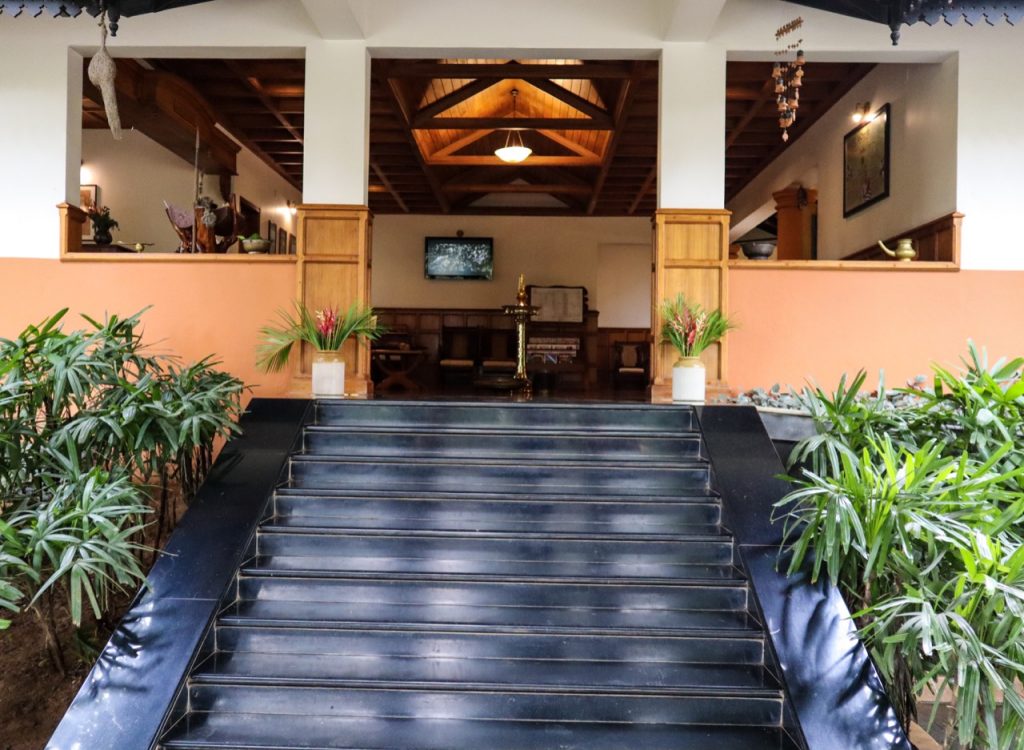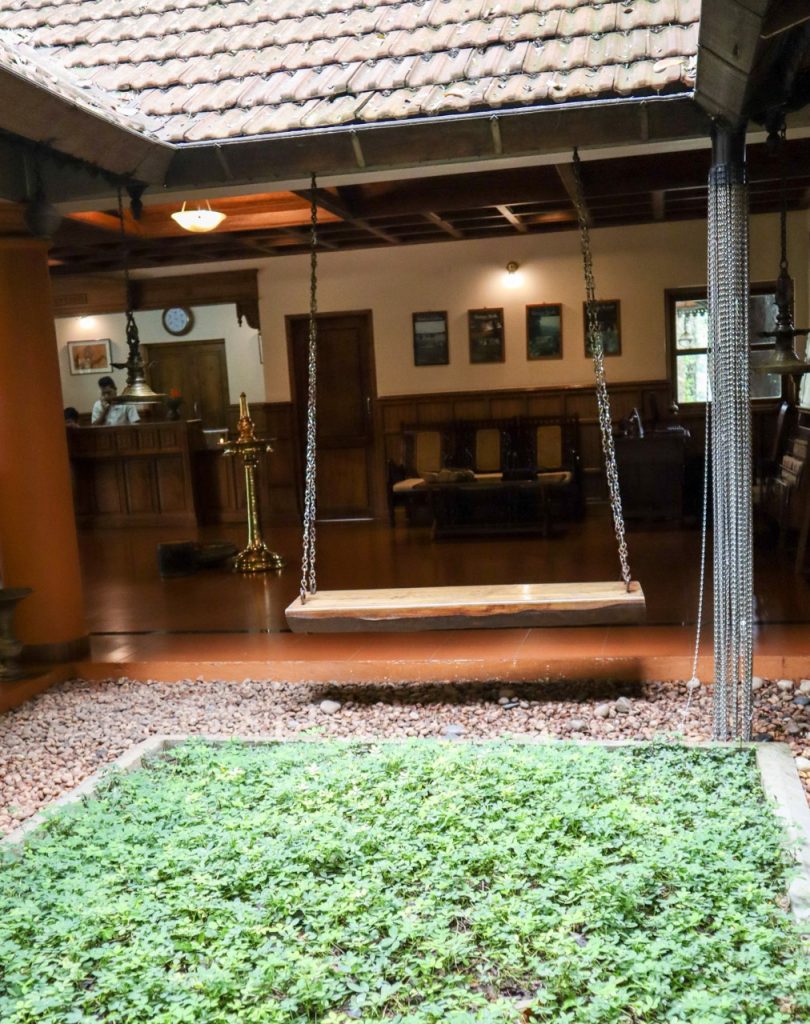 The resort itself has a beautiful feel. Surrounded by trees and lush greenery, this place has that forest-like vibe. They also have a lot of spice plantations inside the resort itself. Spices are very common in Thekkady and you can do a mini spice plantation tour right inside Greenwoods resort! They have a restaurant and a pool area too. And also an area called Gokulam which is where you will find ducks, rabbits and a few Gir cows in their cow sheds. The resort promotes responsible tourism – they have a waste water recycling plant, tree plantation activities for guests and also use minimal plastic. Other activities in the resort include a Kerala cuisine cooking class, a Kerala style saree and lungi draping and a traditional Indian dance performance.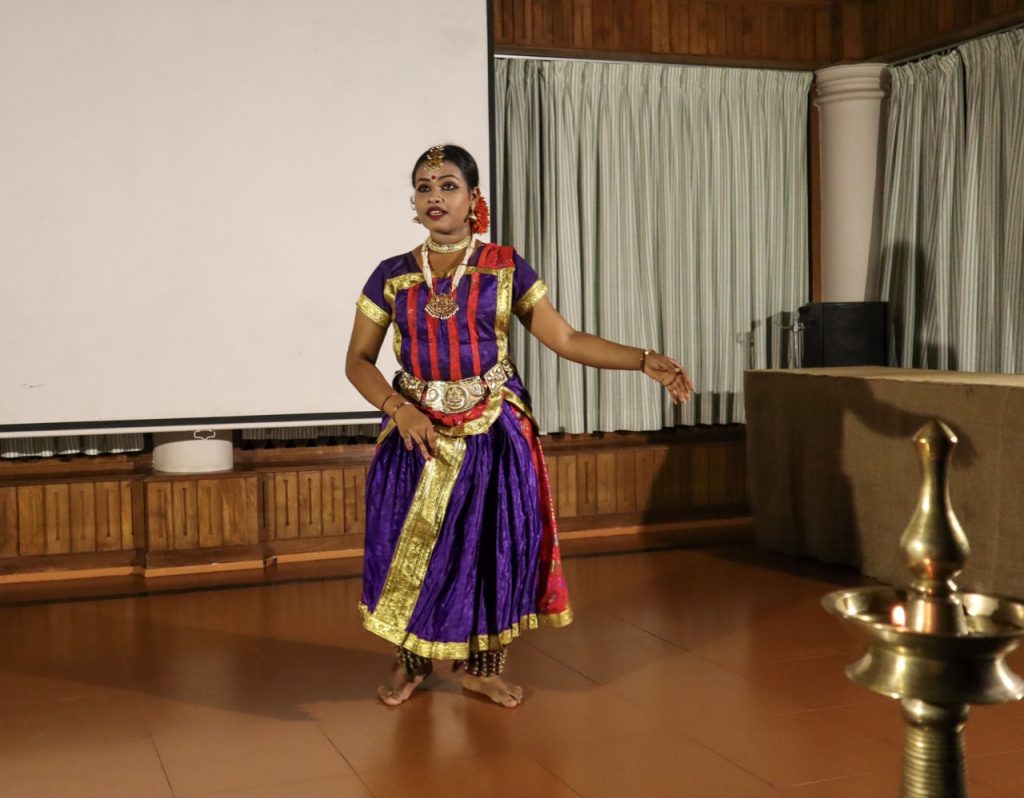 Coming to the accommodation at Greenwoods Thekkady, they have superior and deluxe rooms, premium suites, villas with private pools. I stayed at Amaravathy – a premium suite with a pool and garden view. It is easily one of the most spacious cottages I've lived in and it was a super comfortable stay. A separate living room area (2 levels), a cozy bedroom with a balcony sit-out and a more than spacious bathroom.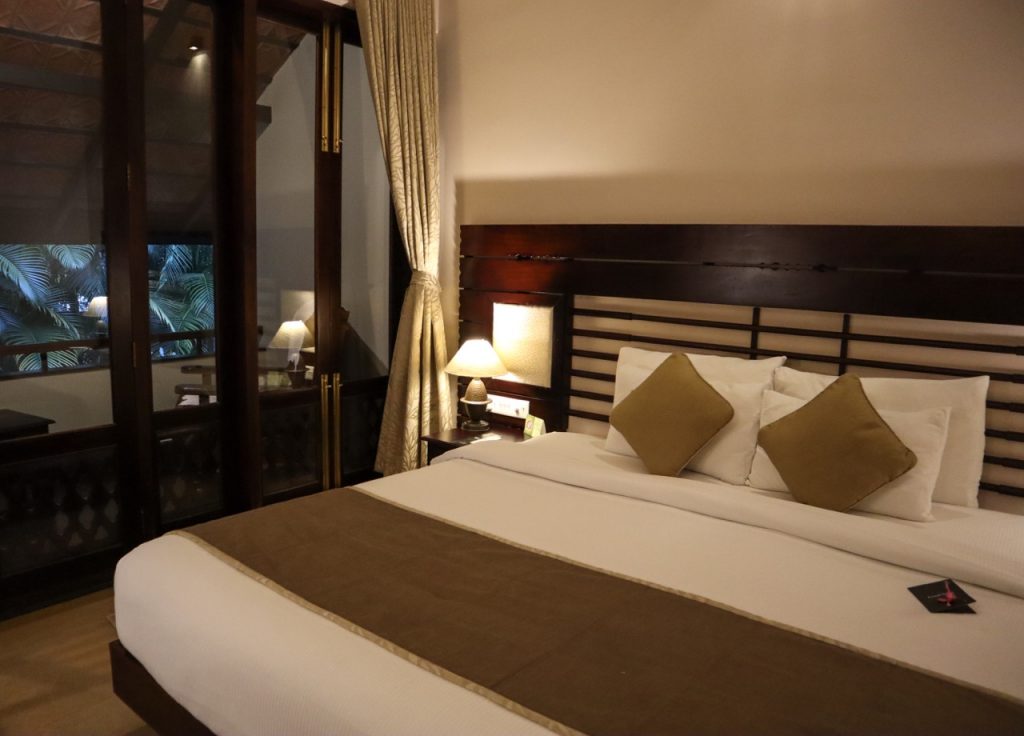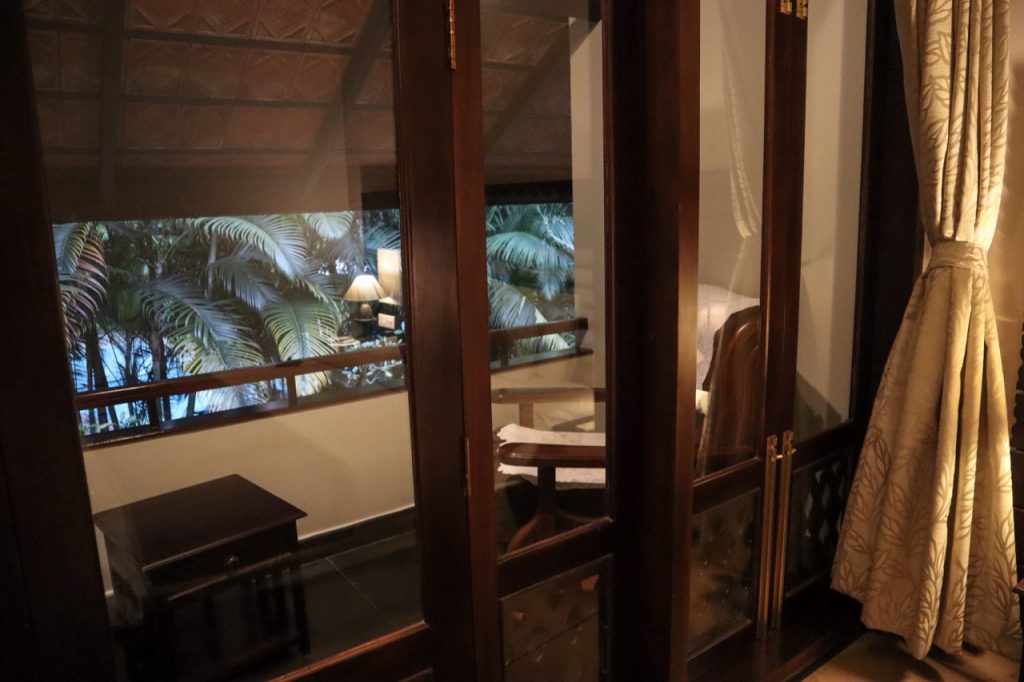 In resorts like these, you could opt for an American Plan, i.e. a package inclusive of meals; so you don't have to wander around in search of good, hygienic food. At Greenwoods Thekkady Resort they  have a restaurant serving Breakfast Buffet and A-la-carte Lunch and Dinner. And you will be able to fulfil your cravings for trying authentic Kerala cuisine here because they have it all!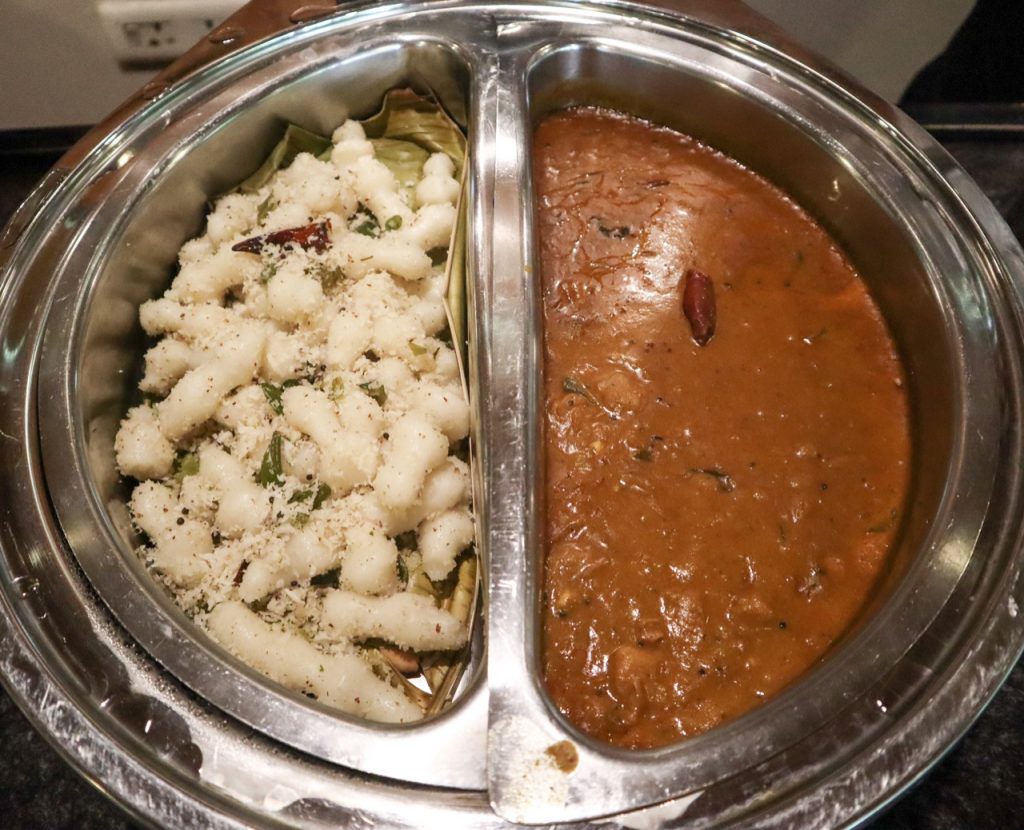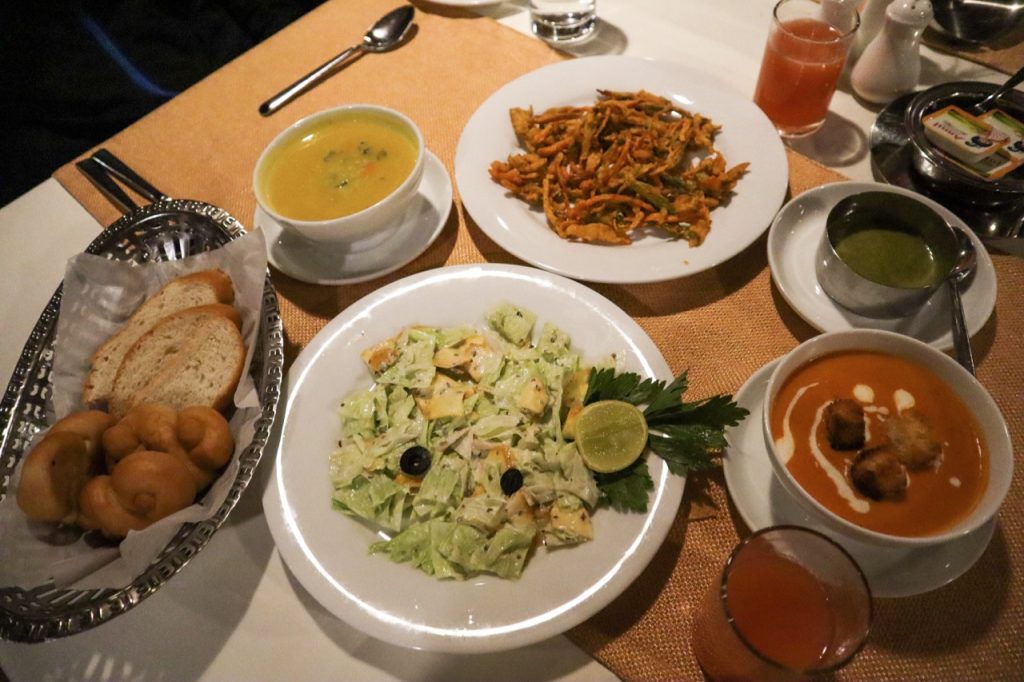 I definitely recommend Greenwoods Resort in Thekkady. It's a great place for a good holiday, honeymoon or just some time off to relax and unwind. You can check out their prices, packages and other amenities on their website.
Looking for a resort in Munnar? Read this!
Watch more videos from Kerala.
Munnar
South Indian Thali
You can also follow me on my social media. Links below.