I recently stayed at Amber Dale Hotel in Munnar and my experience was amazing!
Watch this video to know about my Munnar experience in Amber Dale Hotel.
Subscribe to my Youtube channel here
Amber Dale Hotel is a luxury hotel and spa in Munnar. It is a beautiful property and boasts of the best view that one can get in Munnar. And that is absolutely correct. Once can admire endless stretch of mountains from various points in this property.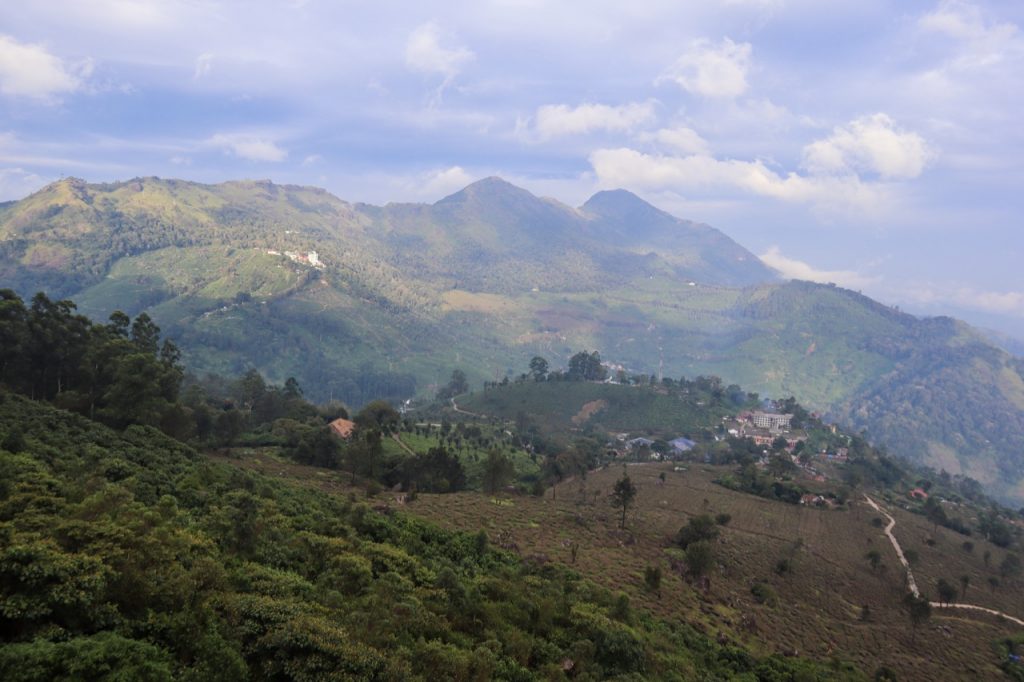 In terms of rooms, you will find ones that fit every budget. I stayed at their premium Valley View cottages and it was one of the coziest rooms ever! Also the view was absolutely worth it.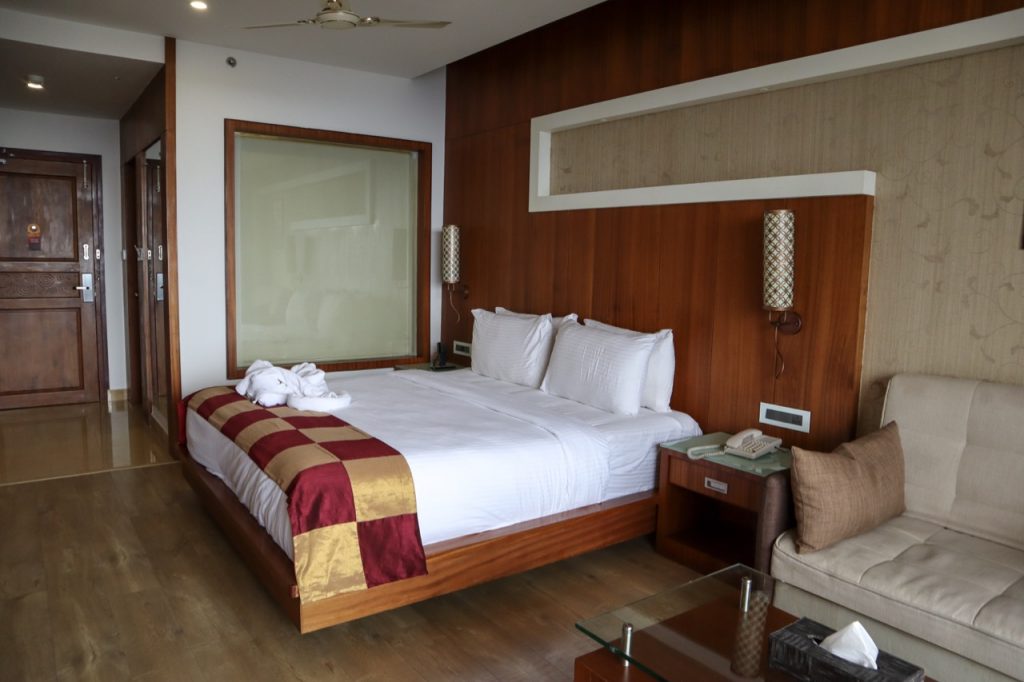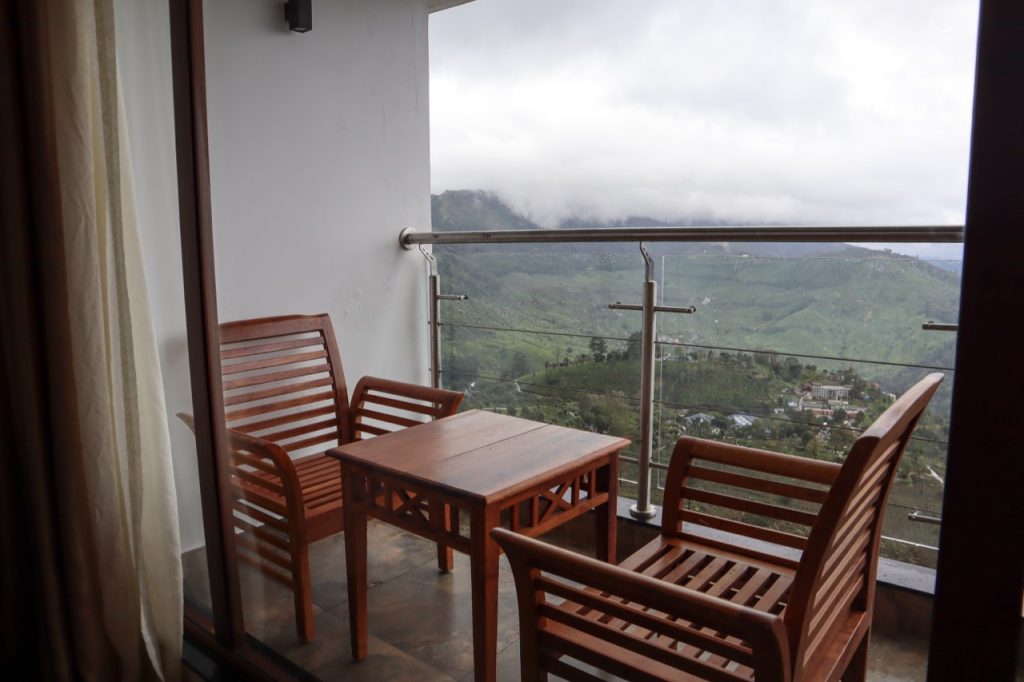 This beautiful sit out is where I recommend spending a lot of hours, sipping on tea or coffee and enjoying the breathtaking view.
They do provide an in-room dining service as well and that includes a lot of Kerala specialities.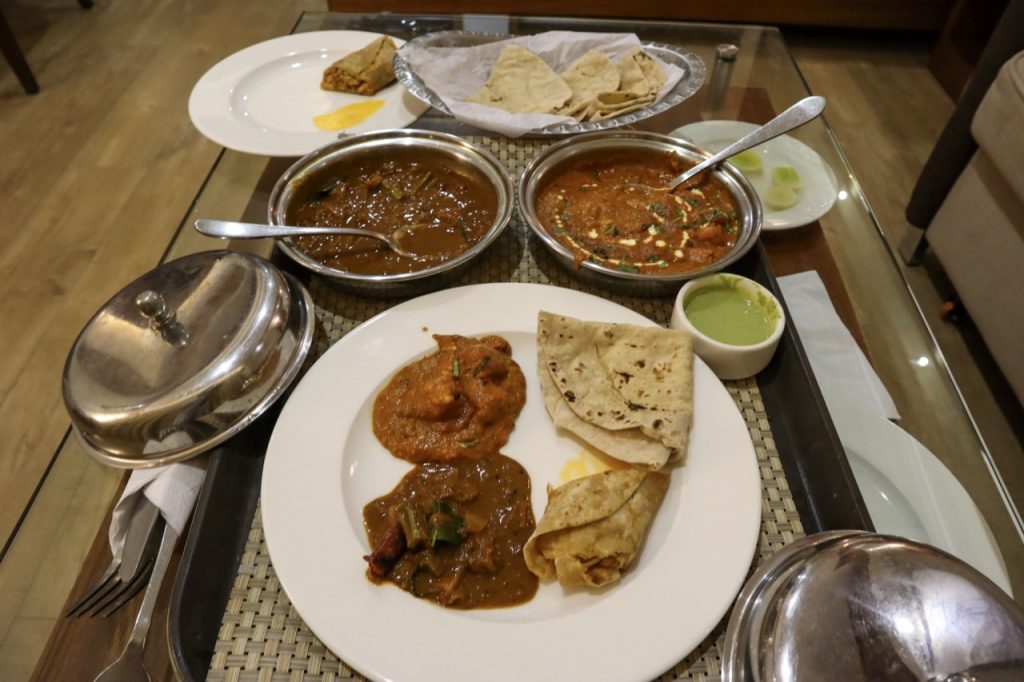 And not just in-room, their breakfast buffet is one of the best ones I've tried – fresh local food, of course with a gorgeous view.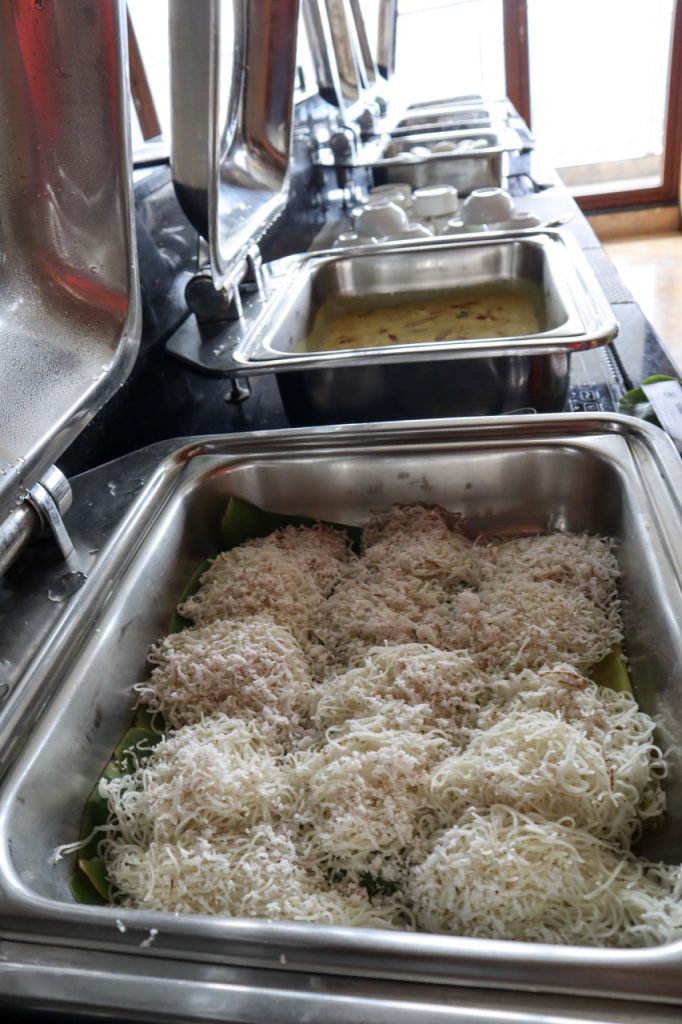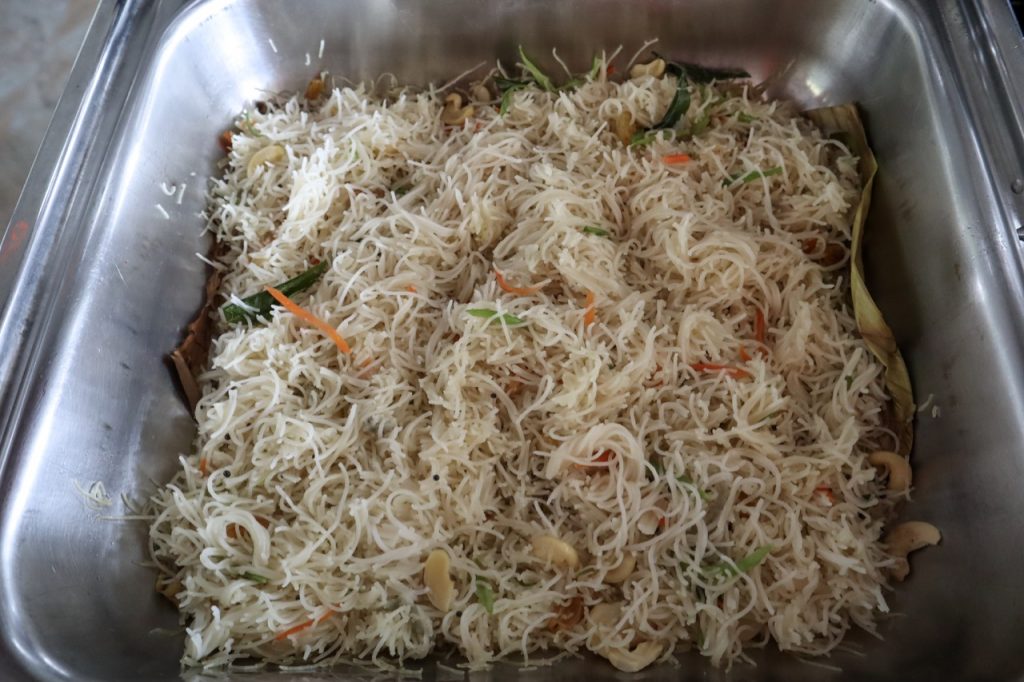 I didn't get a chance to try out their luxurious spa section, but I can imagine it to be very relaxing!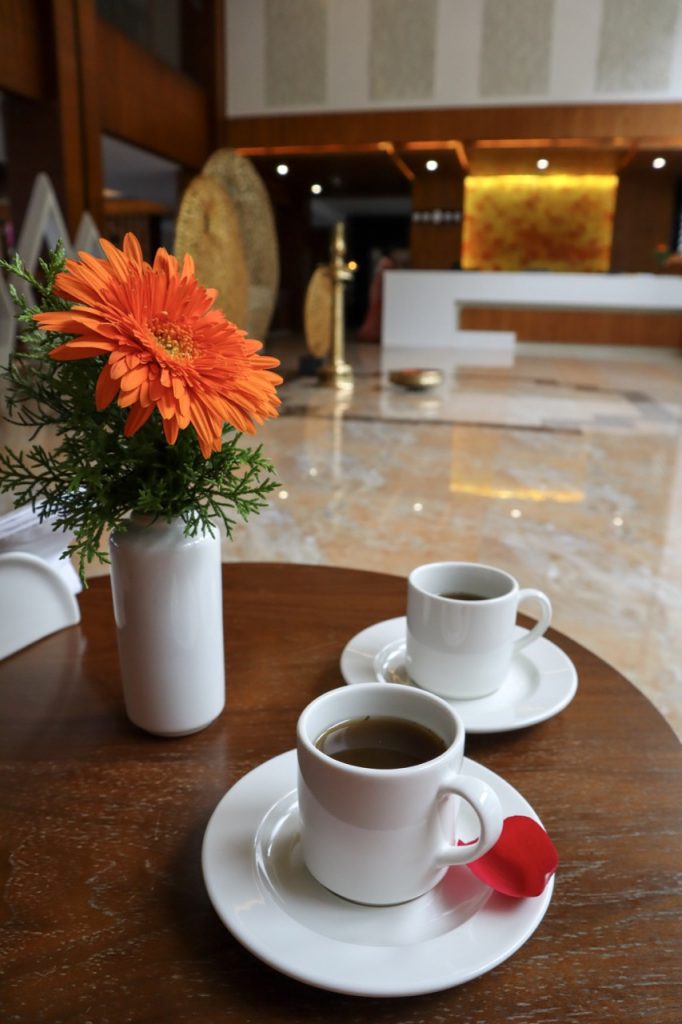 With Munnar, as is the case with many hill stations, often the best of views come a little further from the main market area. This is just about 15 minutes from Munnar town and I recommend staying here because of the unparalleled scenic landscapes. The property also offers tours and other amenities like cycling, tea maiden costume (which you can see in my video thumbnail above), Kerala cuisine cooking demo, Barbeque and lots more. This is a beautiful getaway and one that I will surely cherish for life.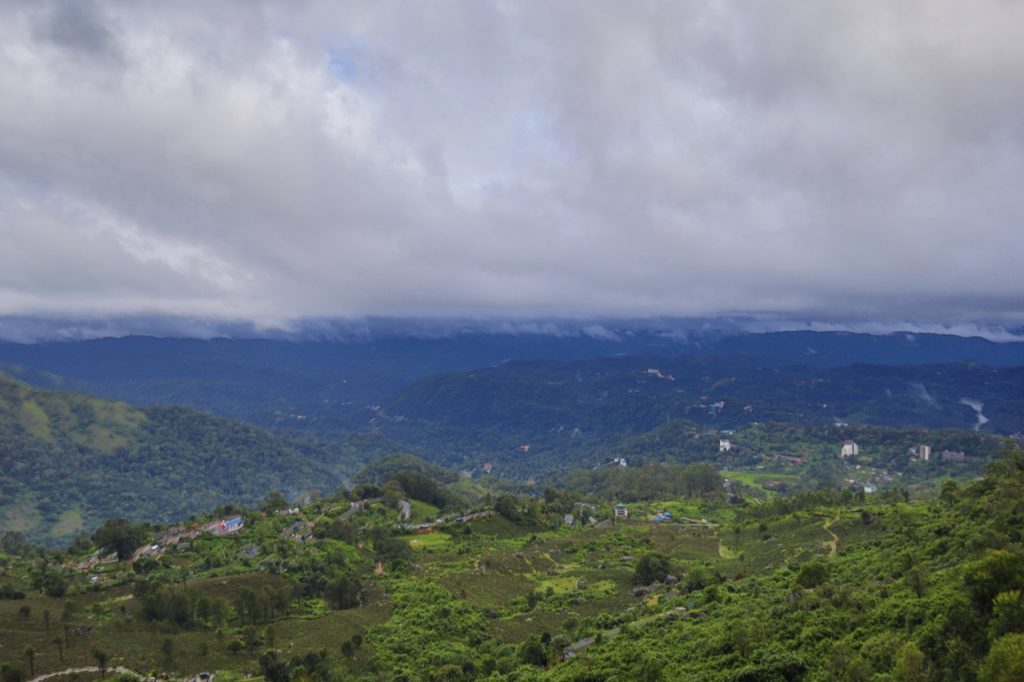 You can know more about Amber Dale Hotel Munnar on their website.
Know about another gorgeous hill station in India here.
You can also follow me on my social media. Links below.