I recently had the opportunity to stay in La Marvella Bangalore and it was beautiful!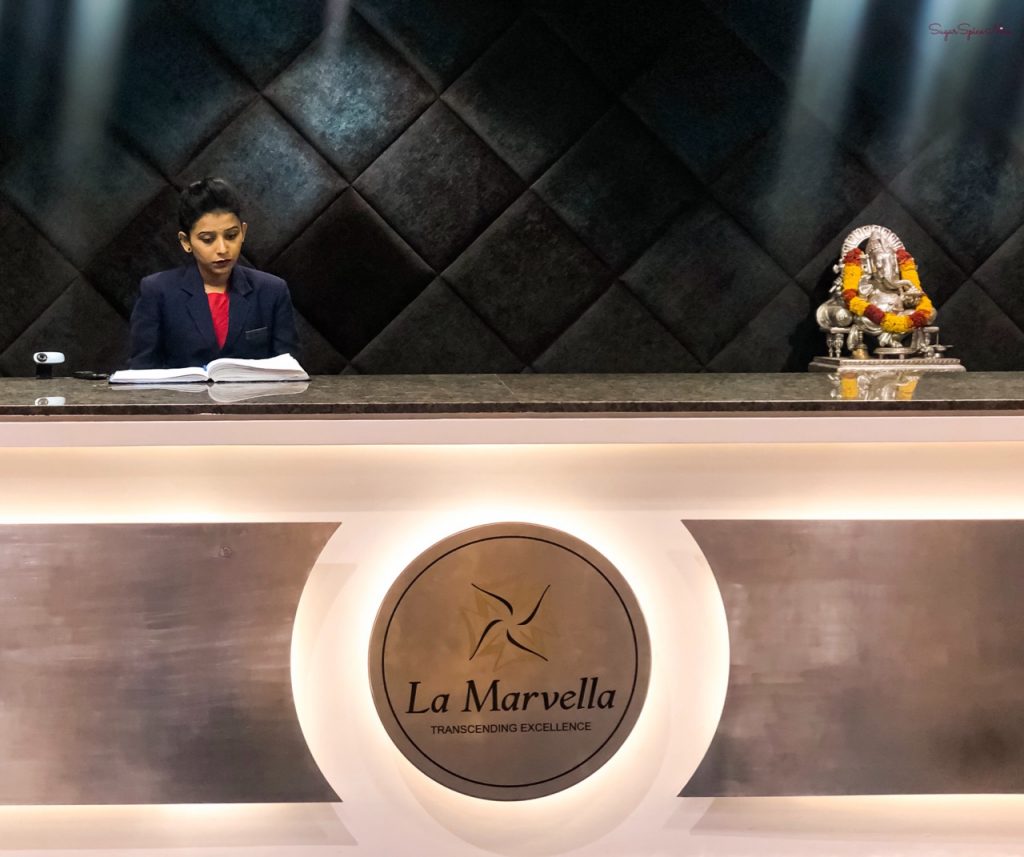 La Marvella Bangalore offers luxurious stays in Jayanagar, an affluent residential and commercial area in Bangalore. Area wise this is pretty close to a lot of good places in Bangalore – eateries, malls and more.
For me, a key part of hotel stays is how clean they are. Some of the fanciest properties may not really be the cleanest! La Marvella was not only clean, but also very well maintained. Their rooms were spic-n-span, nothing seemed like it was out of order!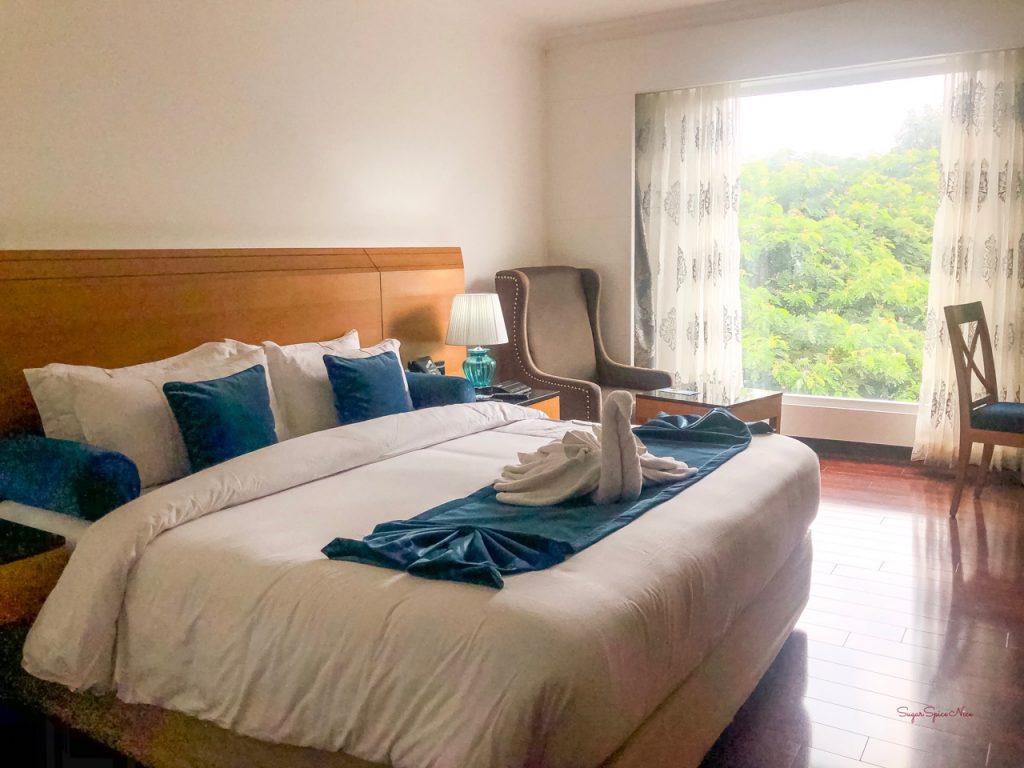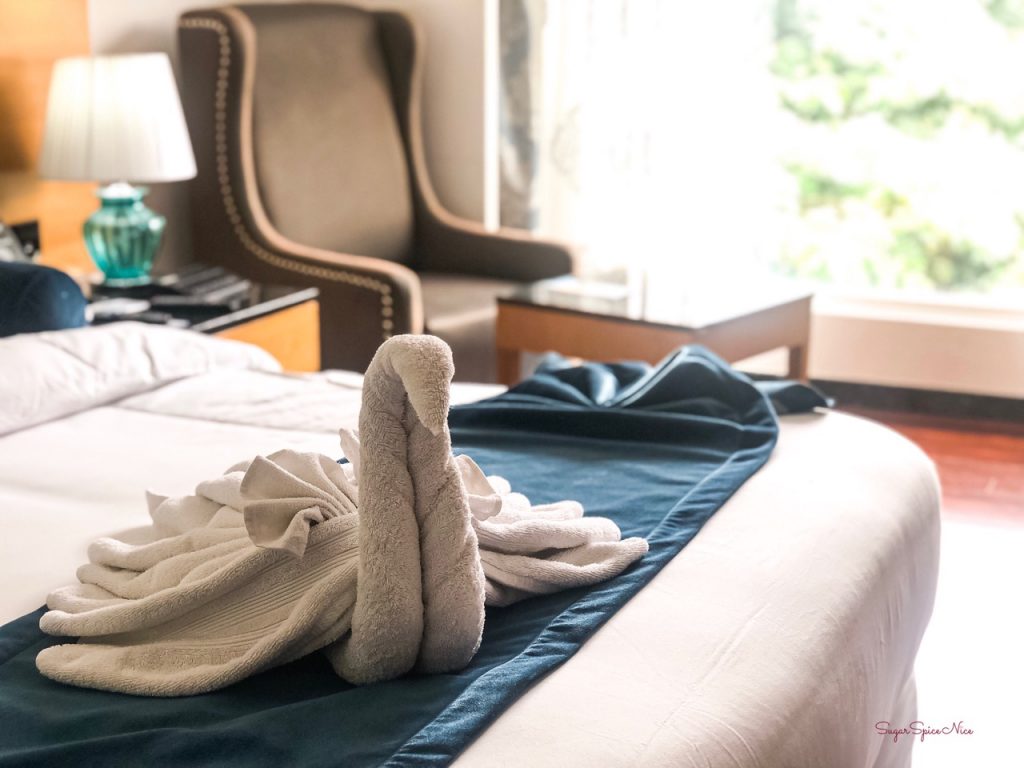 I also found their rooms to be a bit bigger than most hotels. They didn't feel cramped, or busy. Very well spaced out.
Some of their rooms offer a view. Mine was the executive room and I was lucky to have this greenery right outside the window.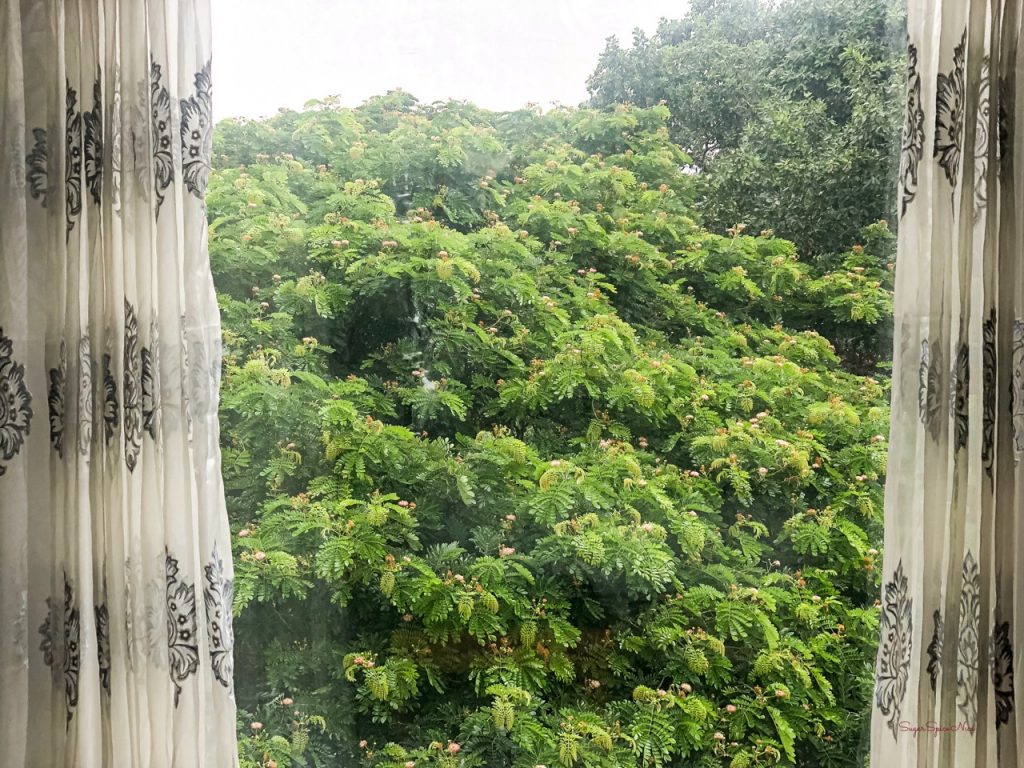 One thing that was really interesting was this switch box. Everything just a press away! Switch boards are normally spread across the room. But this box just makes life so much easier! You could even operate the automated curtain from right here.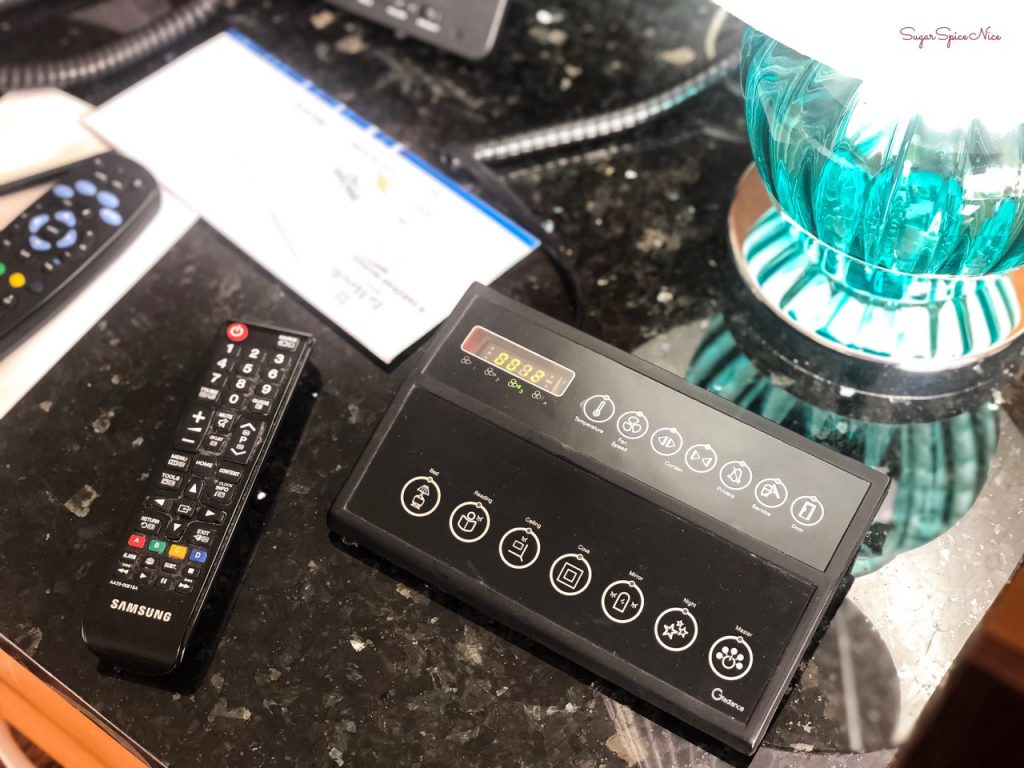 If you love hotel bathrooms then welcome to the club! I just love big mirrors, shower cubicles and nice white towels.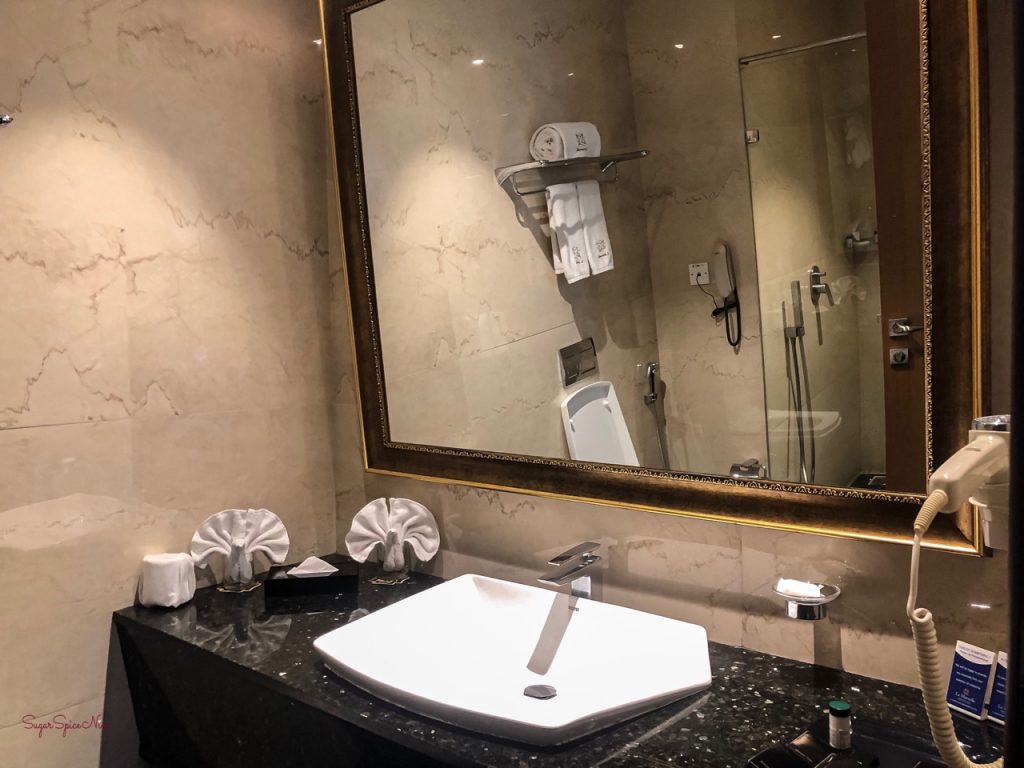 Their room is equipped with everything – bathrobes, ironing board, tea-coffee and a water heater, tv, wifi and in room dining.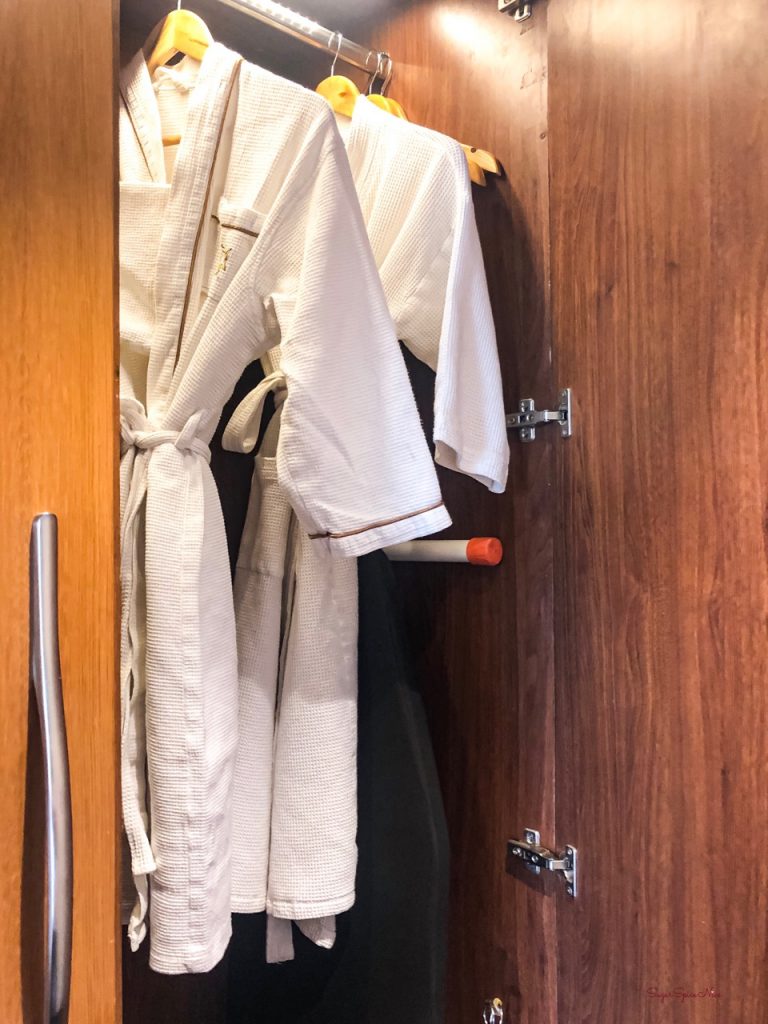 I did check out the restaurant Golden Oak, a multi-cuisine restaurant inside La Marvella Bangalore. And it feels nothing short of a fine dining experience. Highly recommend trying out their Shaam Savera – a delicious Paneer gravy and their Hyderabadi mix vegetable. And their steaming hot chapatis too.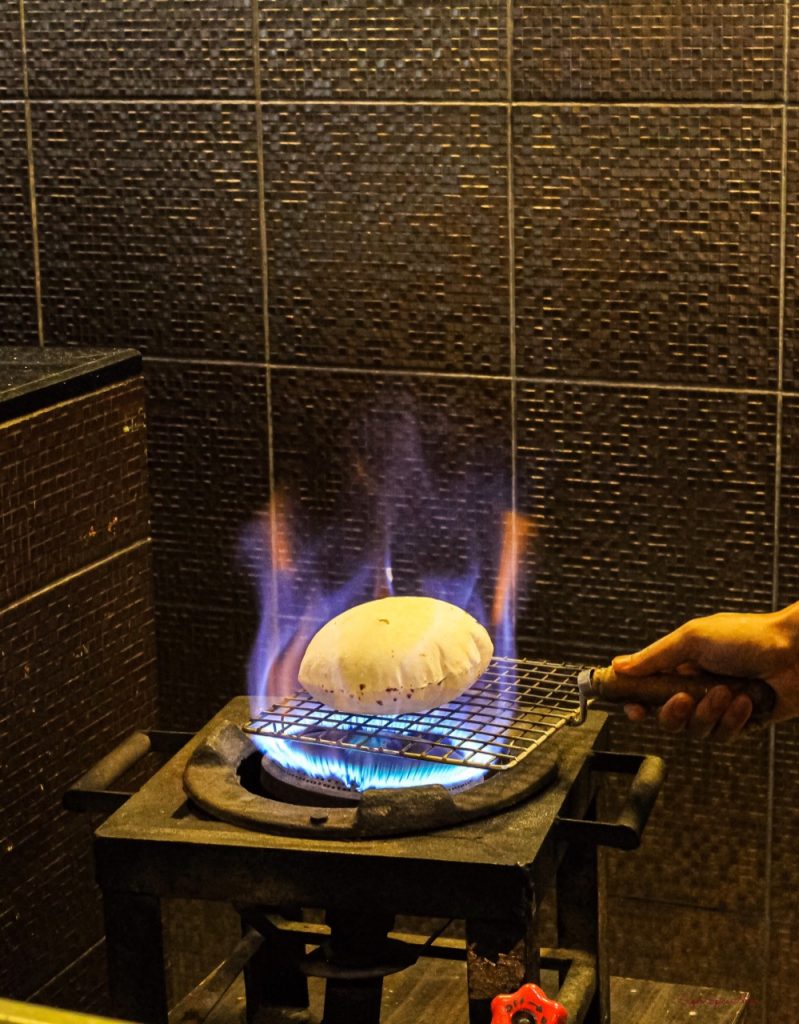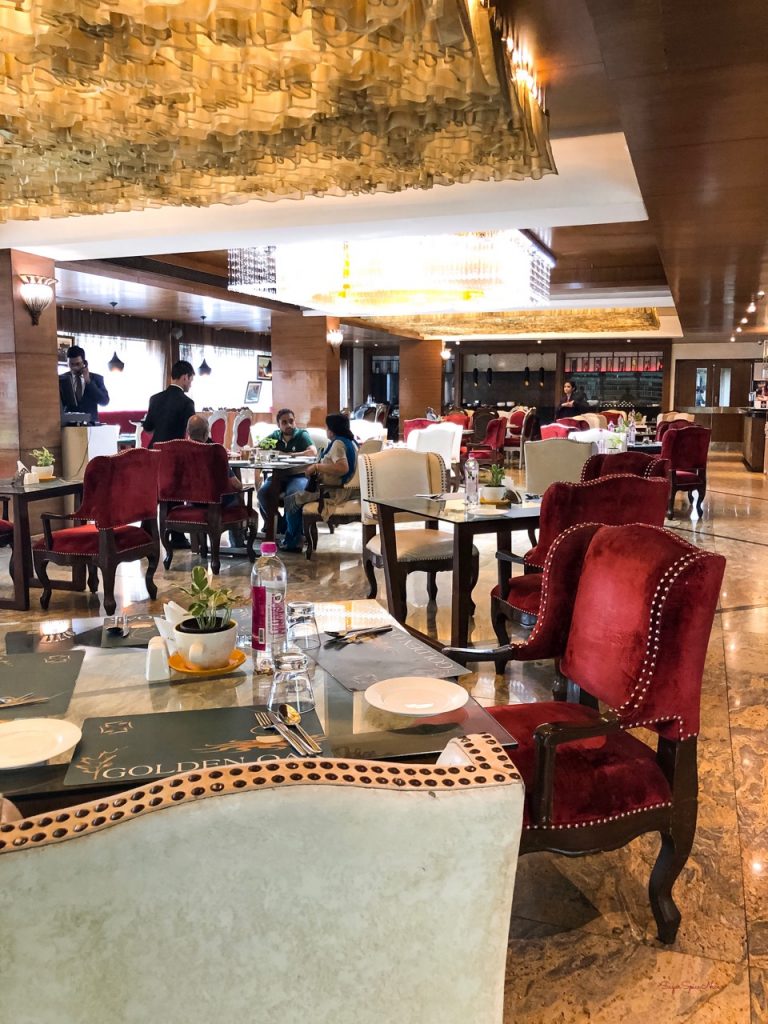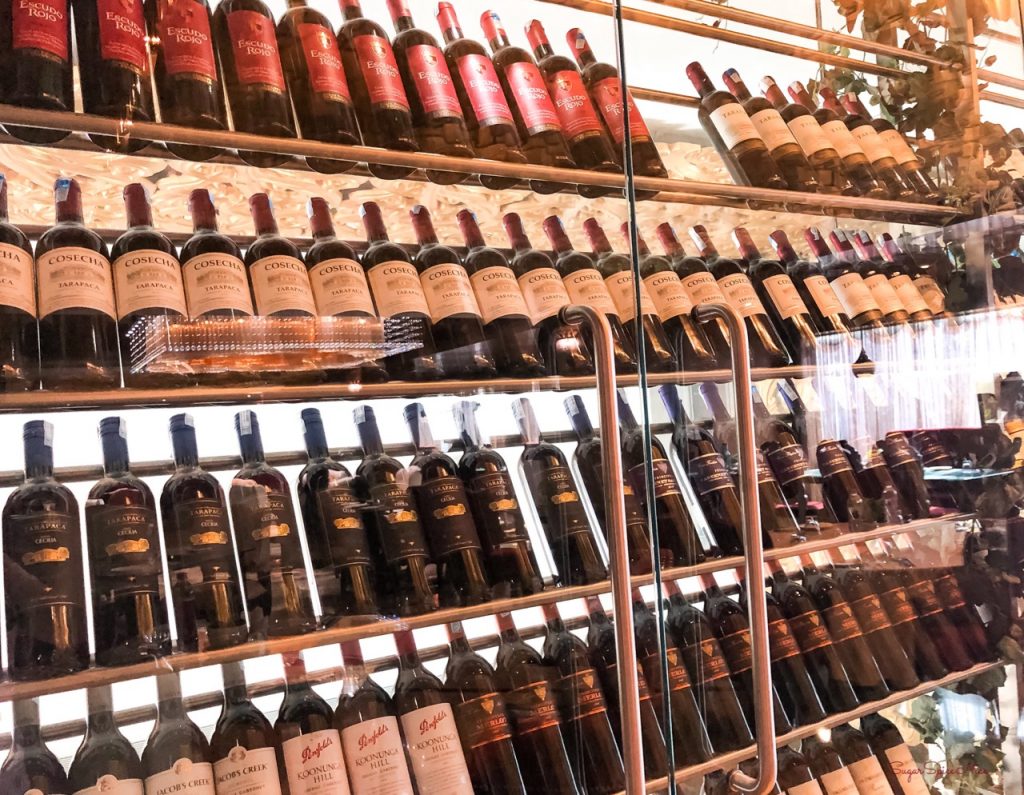 Also, don't miss their litchi stuffed rasgullas!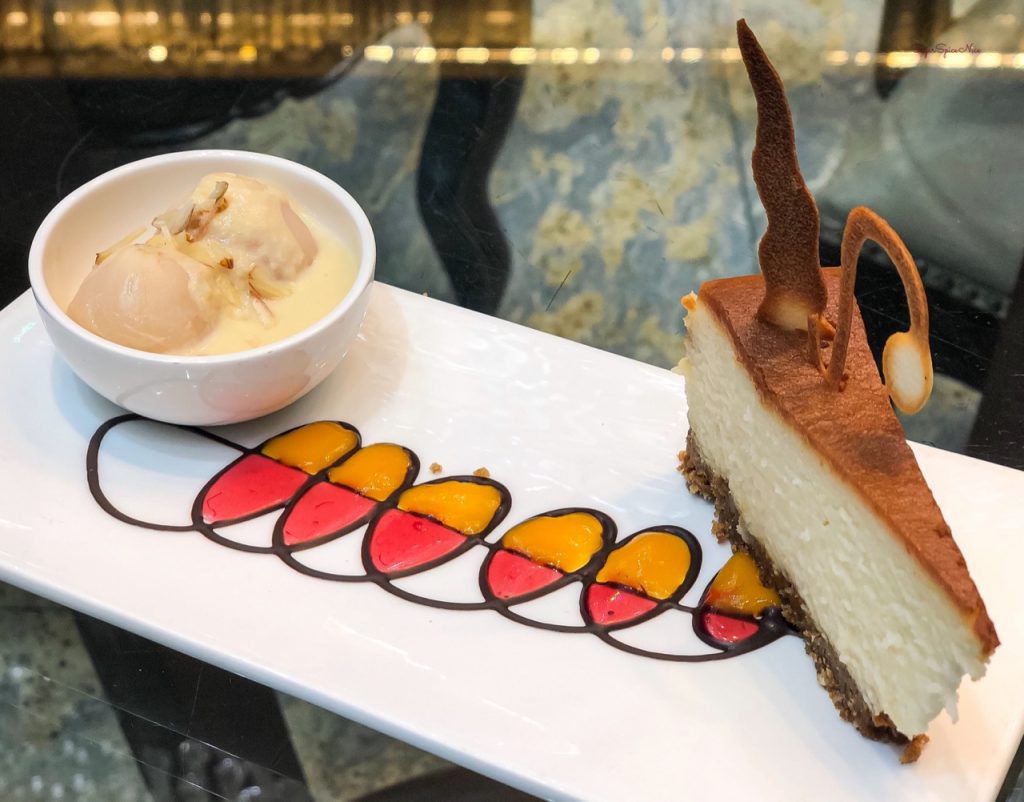 La Marvella Bangalore also houses Sohum Spa, a popular spa chain in India. And while I was there, they were offering a complimentary 15 minute foot massage.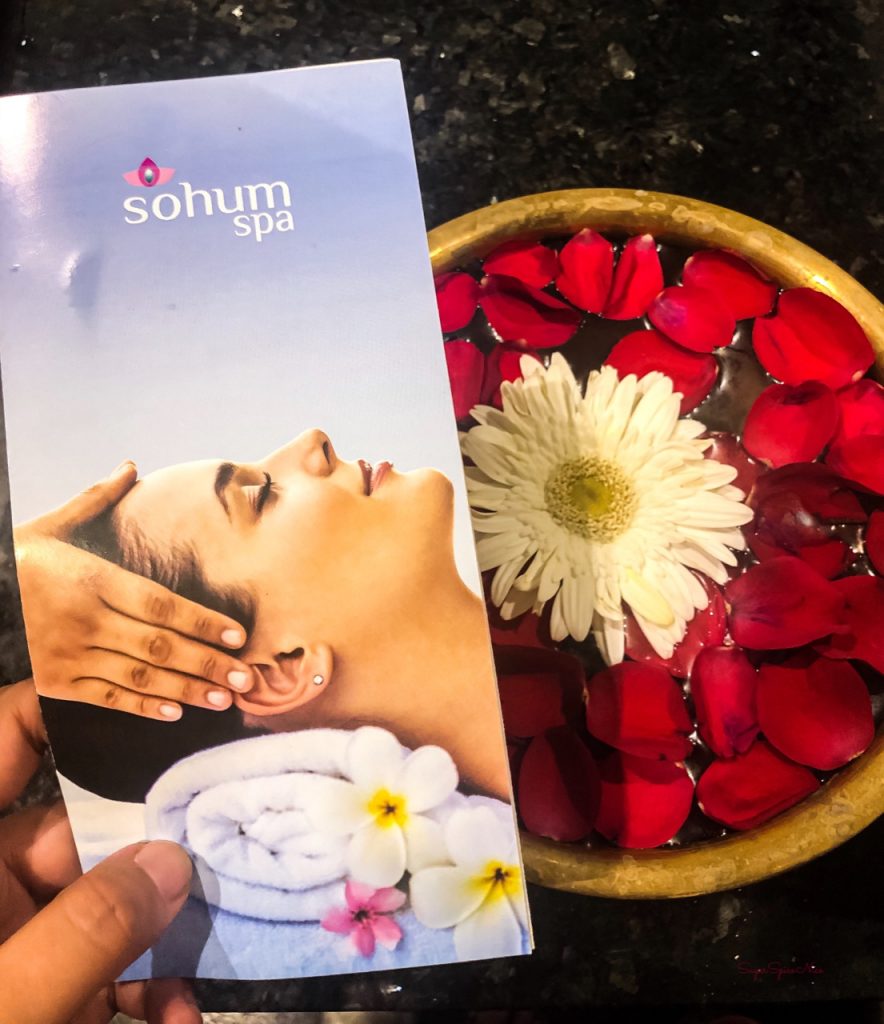 If massages are not your thing, then head to the roof top and chill by the pool. Because Bangalore weather is mostly amazing, you can catch a good sunset and also a nice view of the city.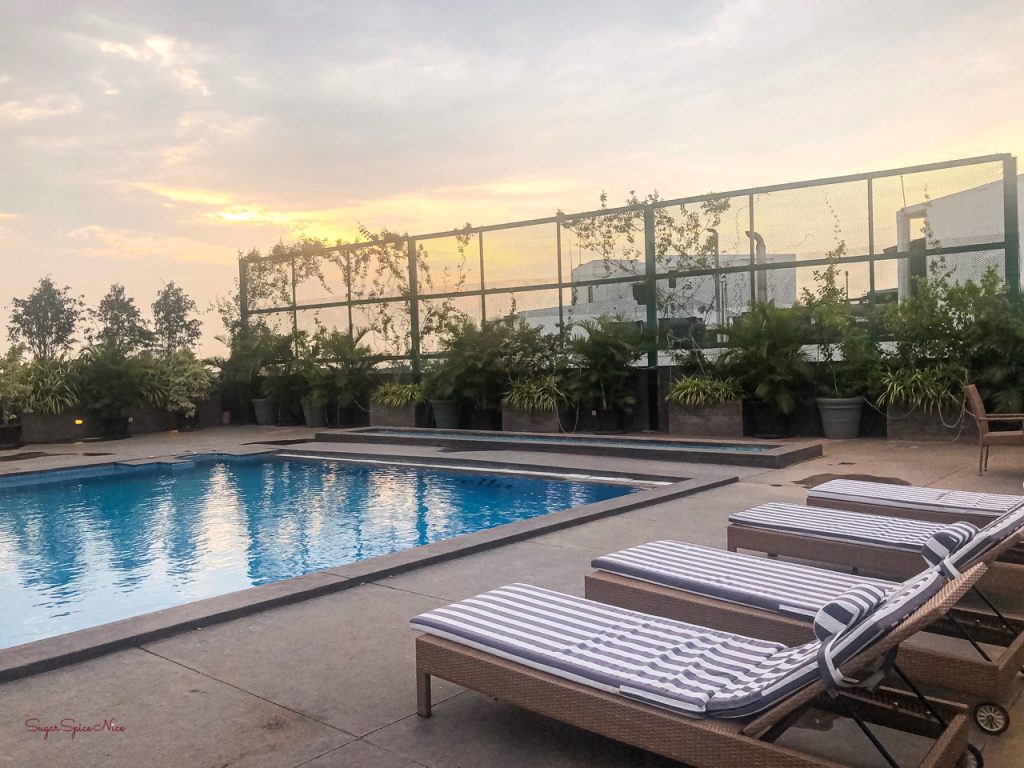 That was all about my stay at La Marvella Bangalore. I also got to check out their suites and they were more luxurious than I could ever imagine!
This is their Executive suite.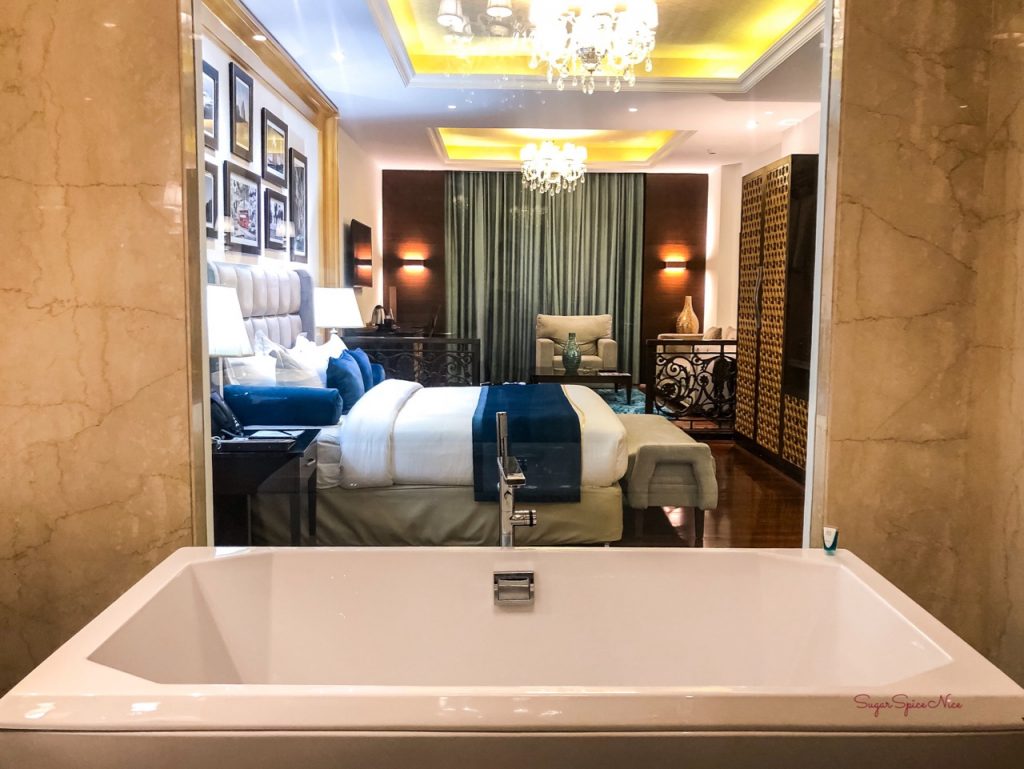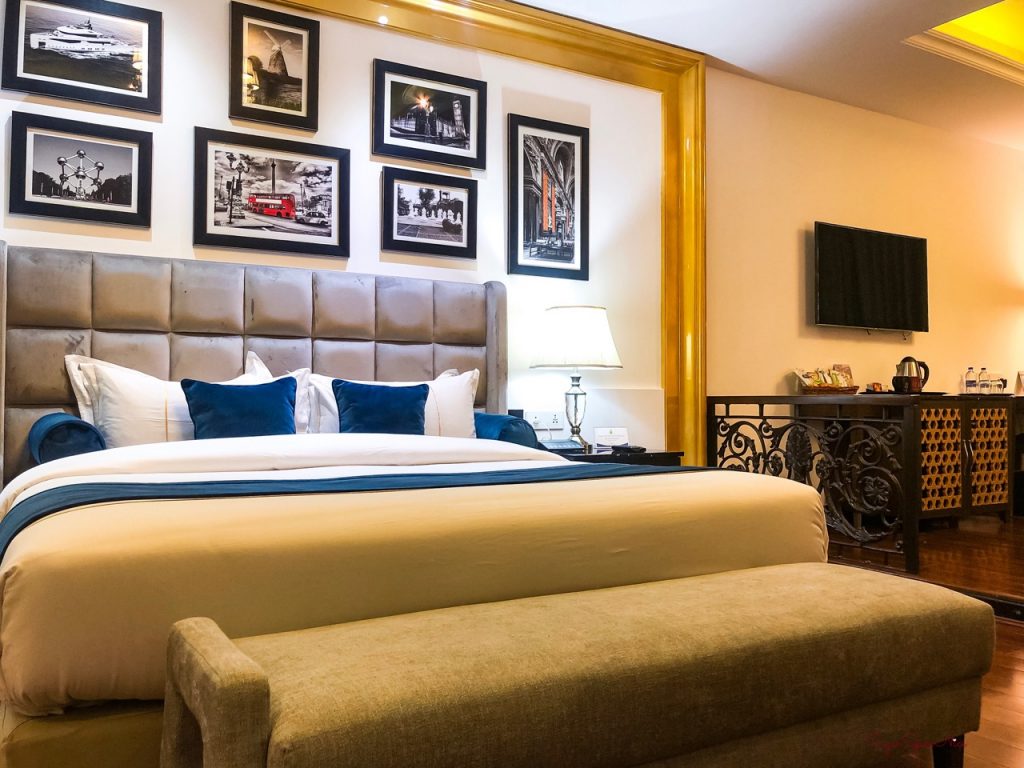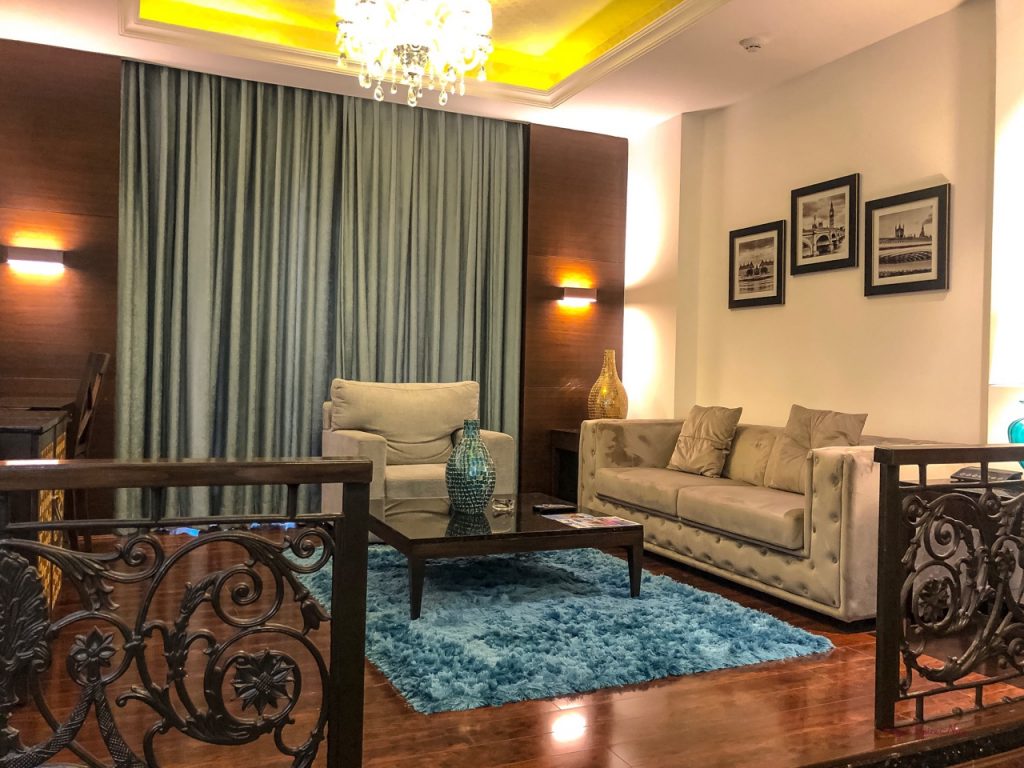 This is the Presidential suite.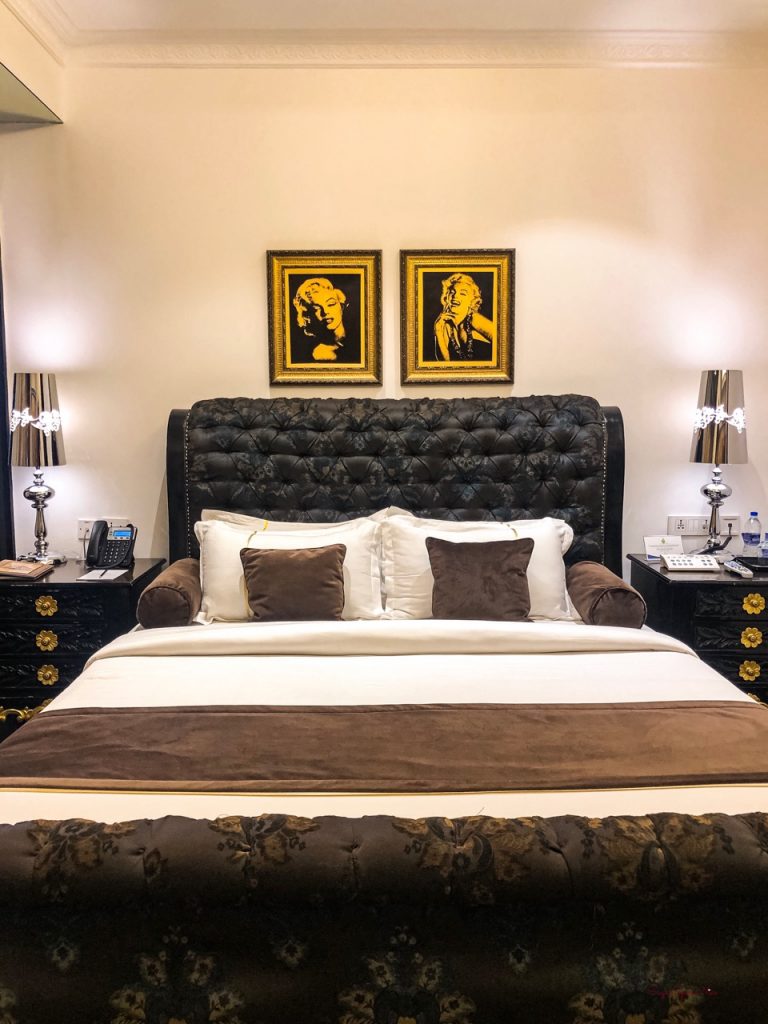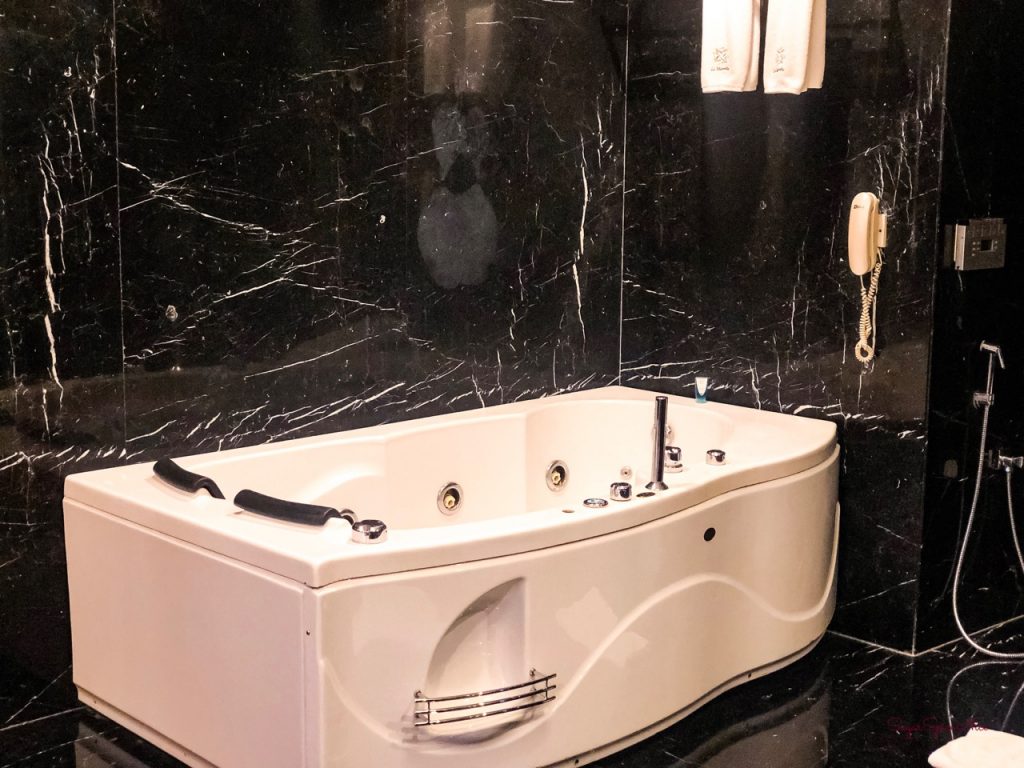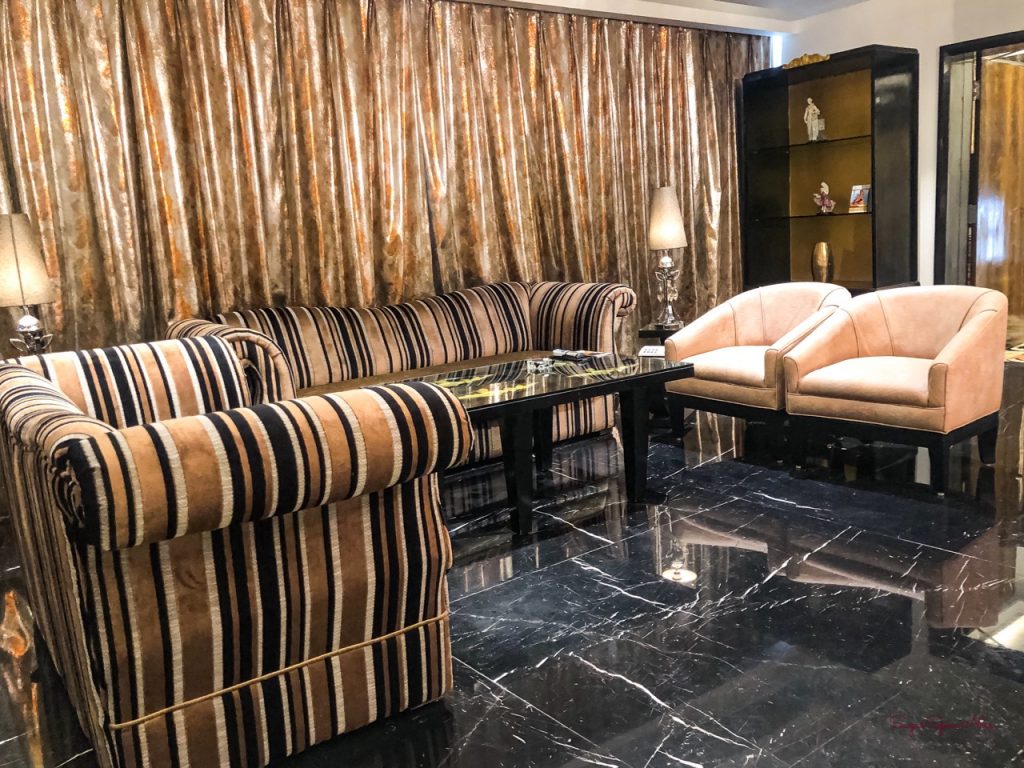 You can find out rates, availability and all other details on their official website.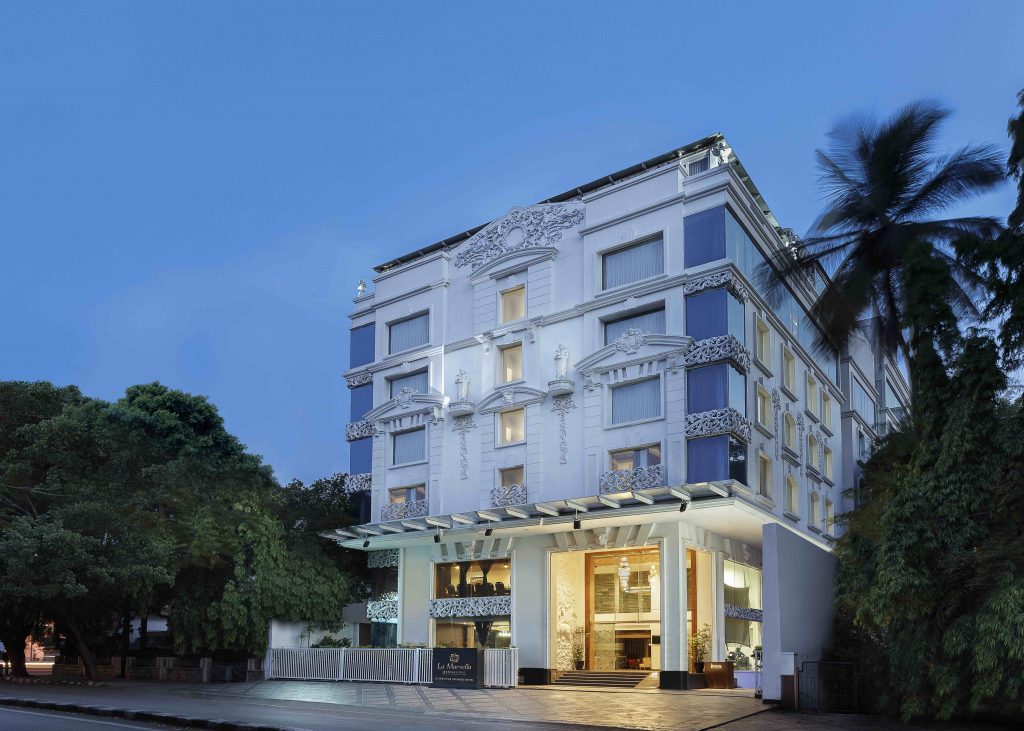 Read about my staycation experience in Mumbai here.
Watch my travel videos on Youtube.
Subscribe to my Youtube channel here and stay tuned for more videos.
You can also follow me on my social media.