Sapphire vegetarian restaurant is located in The Emerald hotel in Juhu.
You will find a wide variety of dishes across cuisines at Sapphire Vegetarian Restaurant. This includes Mexican, Italian and even Greek food!
I recently visited this place and here is what I tried:
Manchow Soup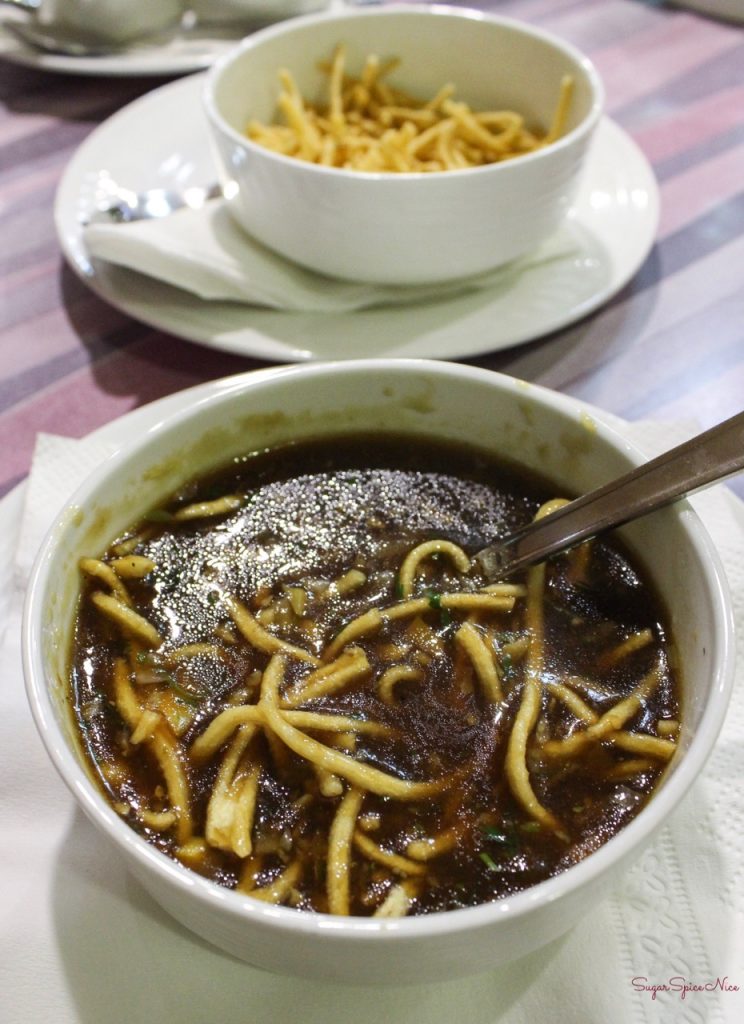 For me a good manchow soup is one that has the intense hot flavour from garlic and ginger. This one kind of lacked that. Also the fried noodles served with the soup had a slightly off taste – the kind that is when you have when the items are a little beyond their shelf life.
Veg Crispy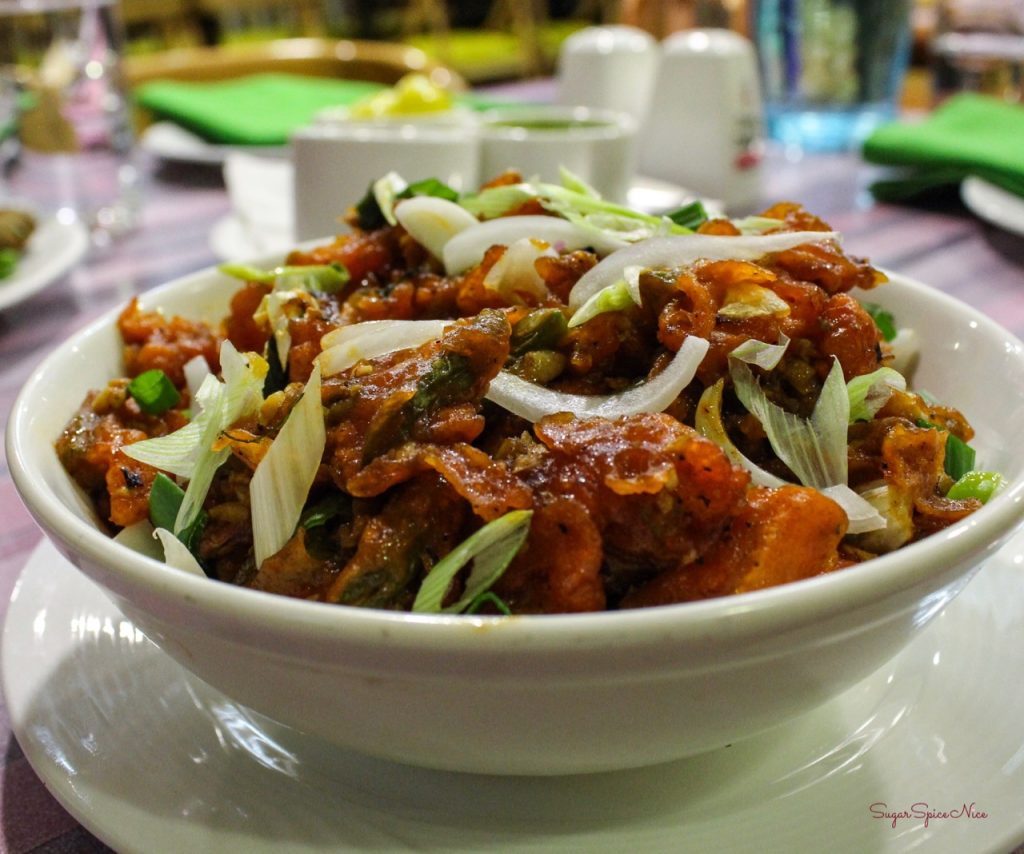 This is an extremely appetising Chinese starter. It's fried vegetables coated with maida and sweet and spicy sauces. Again this lacked that zingy taste and honestly the vegetables weren't crispy at all.
Hara Bhara Kebabs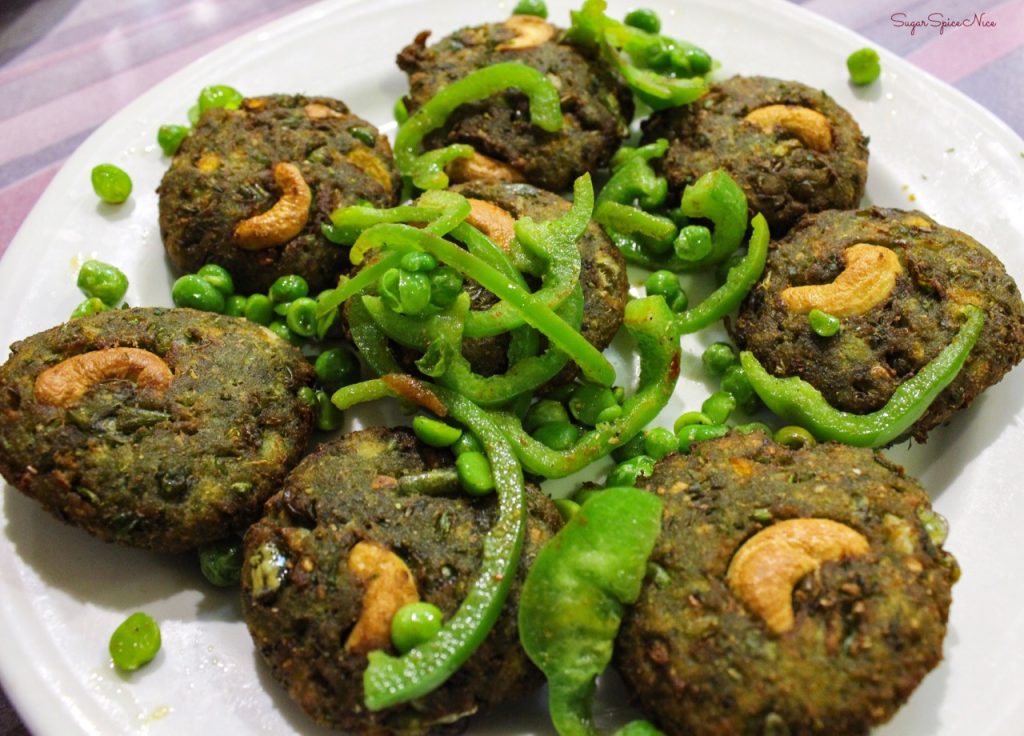 These made up for everything! The Hara Bhara Kebabs at Sapphire are a must have.
Sugarcane Juice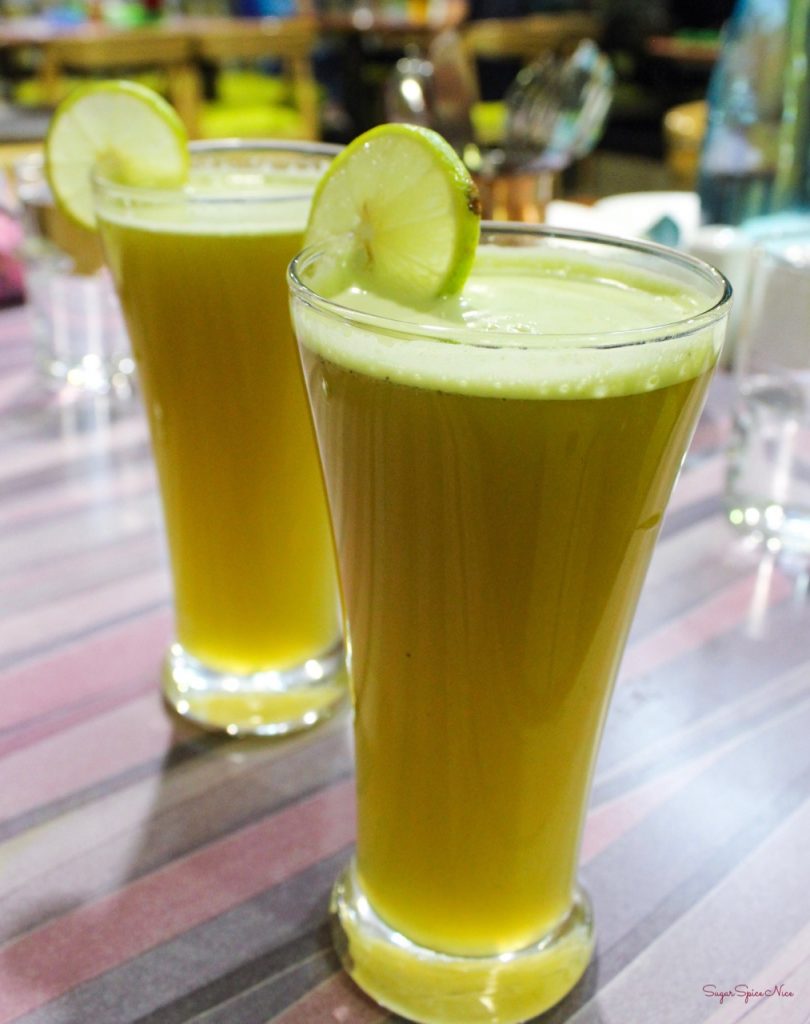 They actually serve really good, fresh sugarcane juice. It's got some ginger and lime which I love in a sugarcane juice. A welcome change from the over sweet fruit juices and artificial syrups that everyone serves.
Masala Papad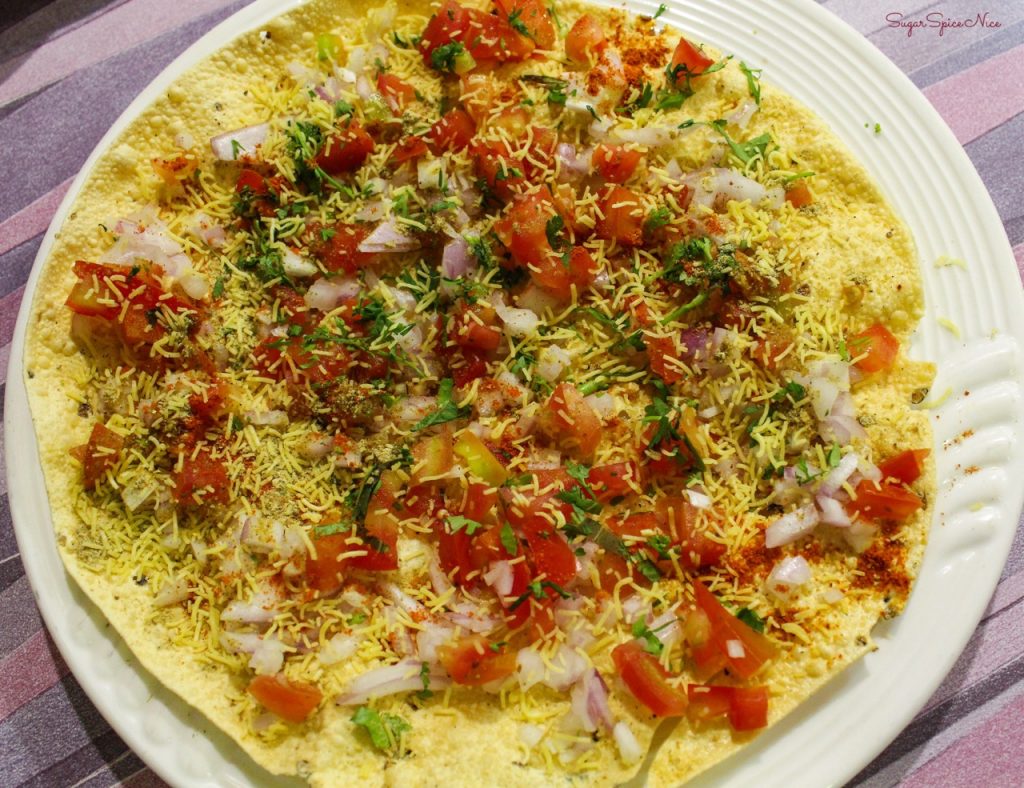 Nothing like deep fried, crunchy papad with tons of tomato and onion and chilli powder!
Veg Subz Biryani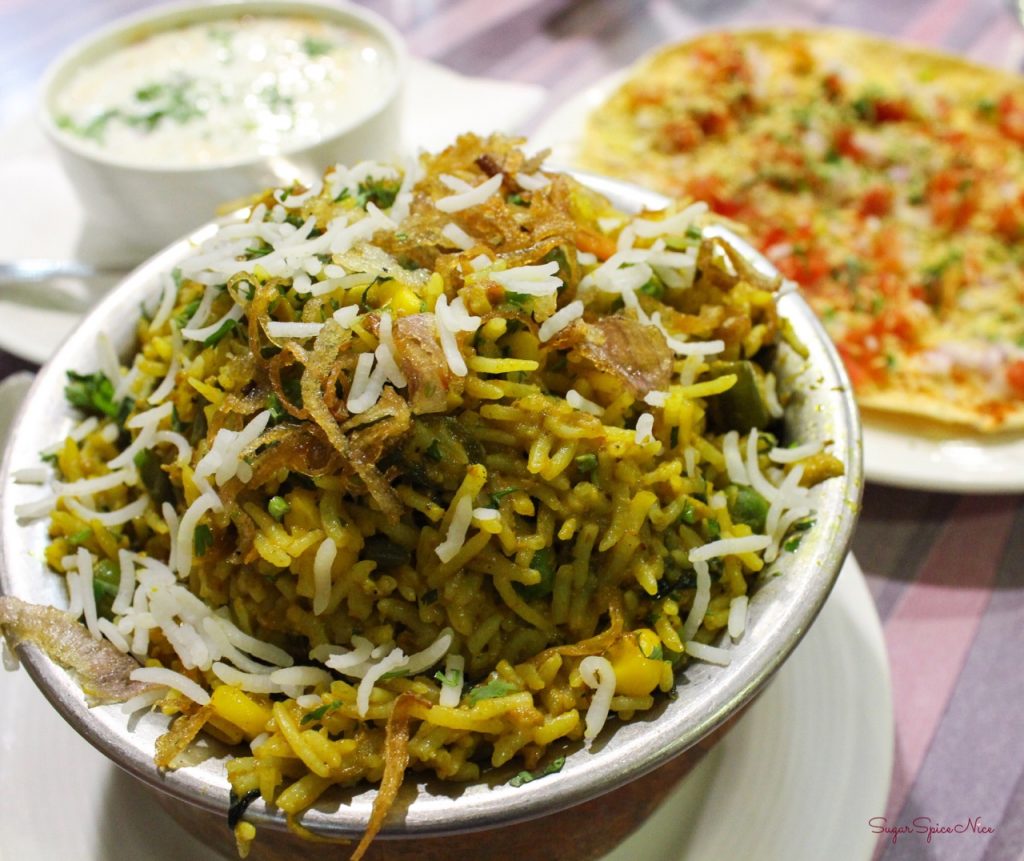 Fried onion, carrots, peas, french beans, paneer and corn – all of these and the fragrant rice made for a pretty decent biryani. It's served with some vegetable raita.
Gulab Jamun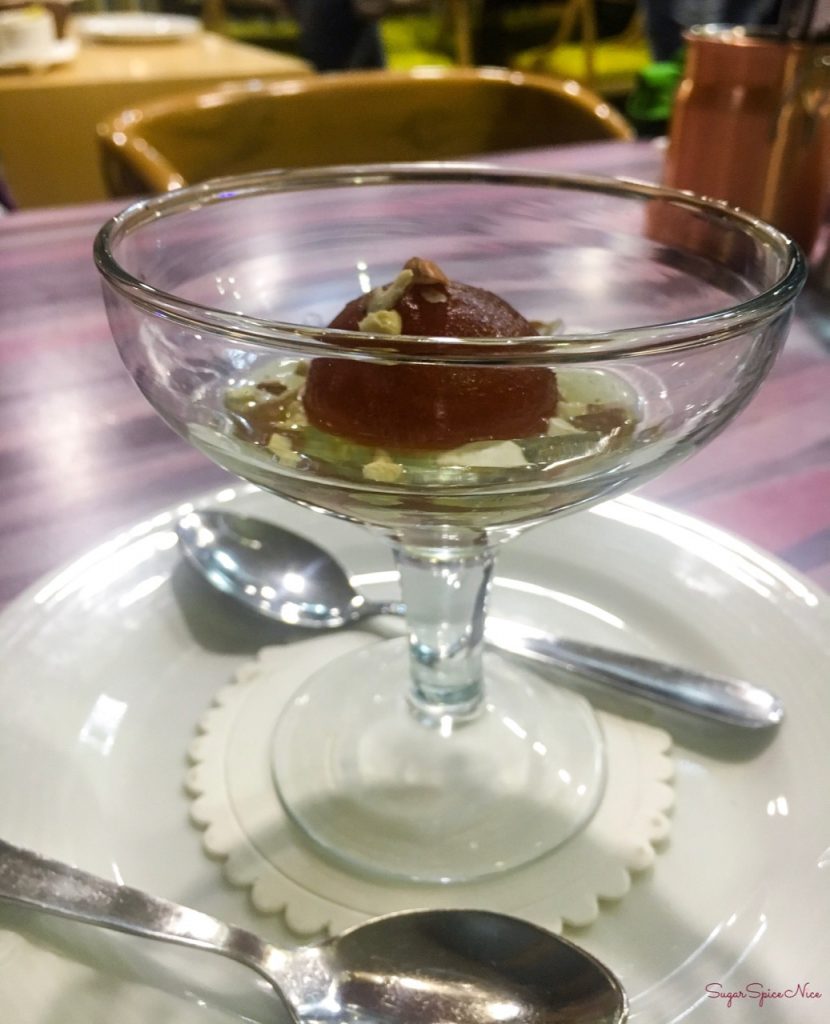 These were indeed delicious. The perfect texture and taste.
If you visit Sapphire Vegetarian Restaurant, I'd recommend trying Indian versus Chinese food. I personally preferred it more. And definitely indulge in their Hara Bhara Kebabs. They are perfection!
I hope this review was helpful. Stay tuned for my next post.
Watch some of my videos on my Youtube.
Follow me on my Social Media: