This one's from my visit to Rajendra Fast Food Borivali.
Rajendra Fast Food Borivali is a really famous, landmark level place to grab some reasonable yet delicious food. Their dosa, Chinese, Sandwich is pretty famous. Here's a video from a trip that I made to Rajendra Fast Food!
Subscribe to my YouTube here
I hope you enjoyed watching this little snippet from my visit to Rajendra Fast Food.
I ordered only 1 item here – the Mysore Masala Dosa. You saw that being made, right from scratch in the video. They used a ton of beetroot to make it and honestly it turned out pretty good. I wouldn't call it my most favorite mysore masala, but it was decent.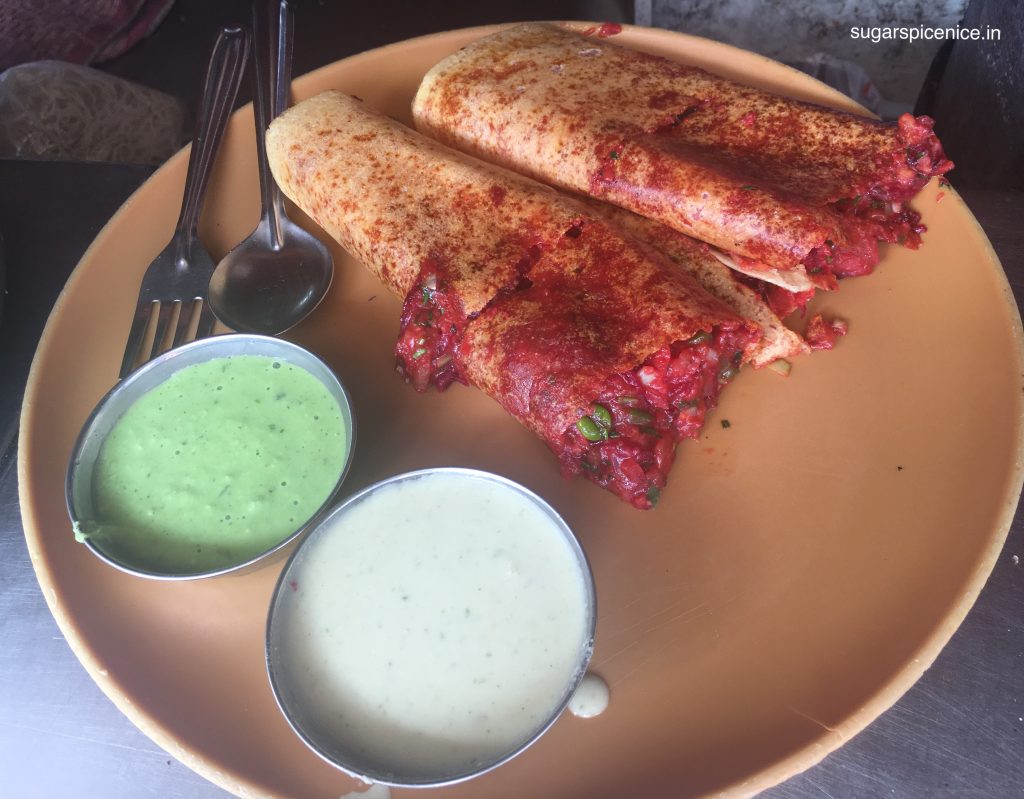 You get a variety of Chindian food here as well – everything ranging from schezwan rice, to hakka noodles to manchurian. And you will see the guy toss it all up right in front of you. I find it really fascinating to this watch stuff getting made.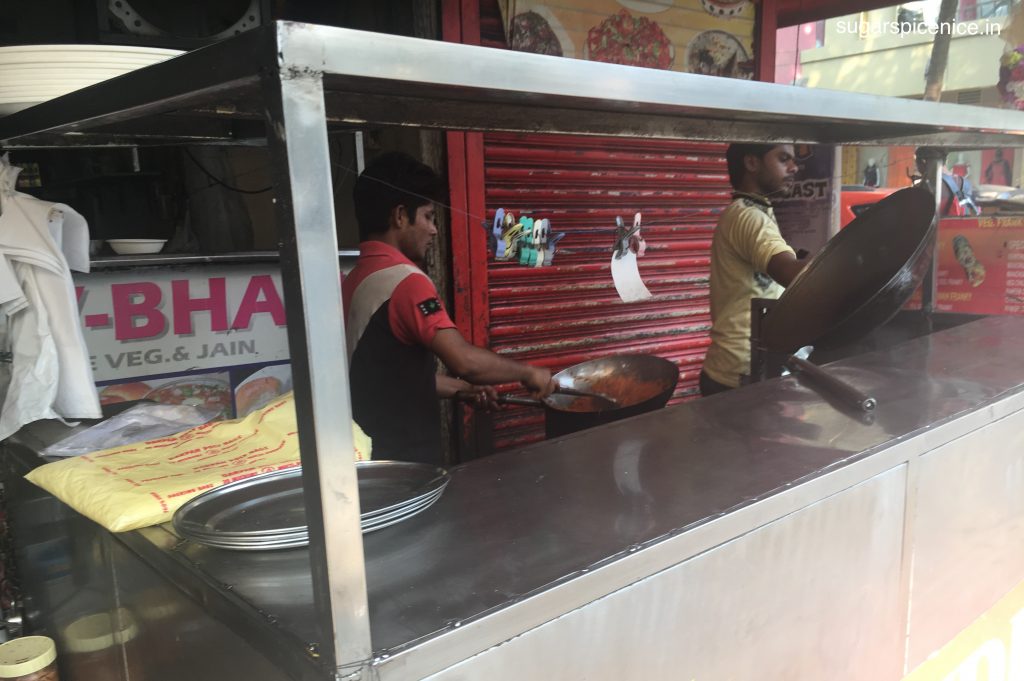 You also have various chaat items here – ranging from Pani Puri to Bhelpuri.
And you also can get Dabeli here. I didn't end up trying any this time, but hopefully I will try it next time.
And their sandwich counter looked so attractive!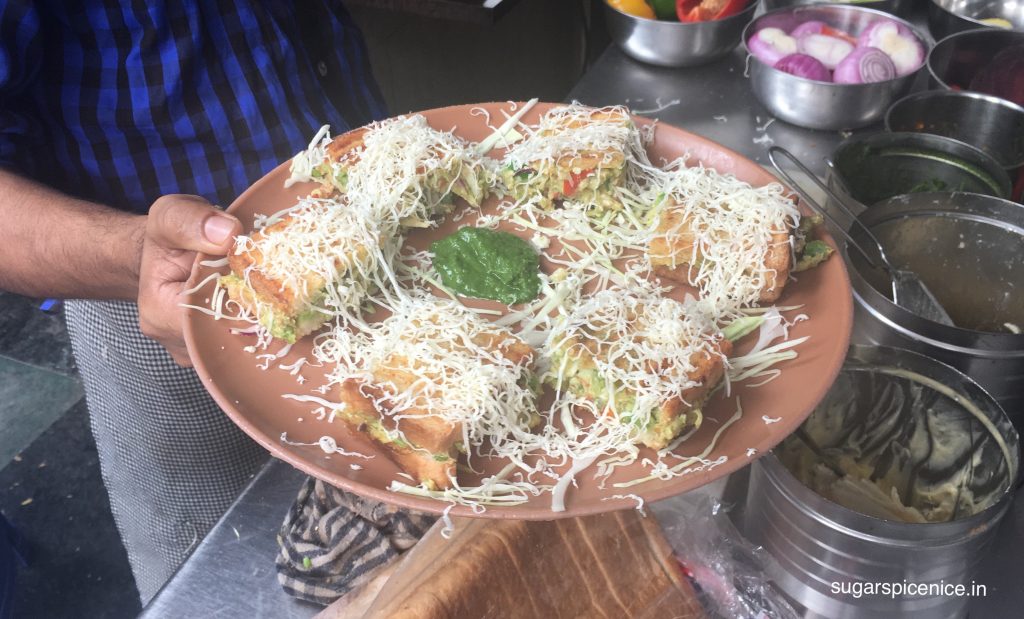 I also saw a whole variety of other South Indian items. This includes idli, vadas and umpteen different kind of uttappas and dosas.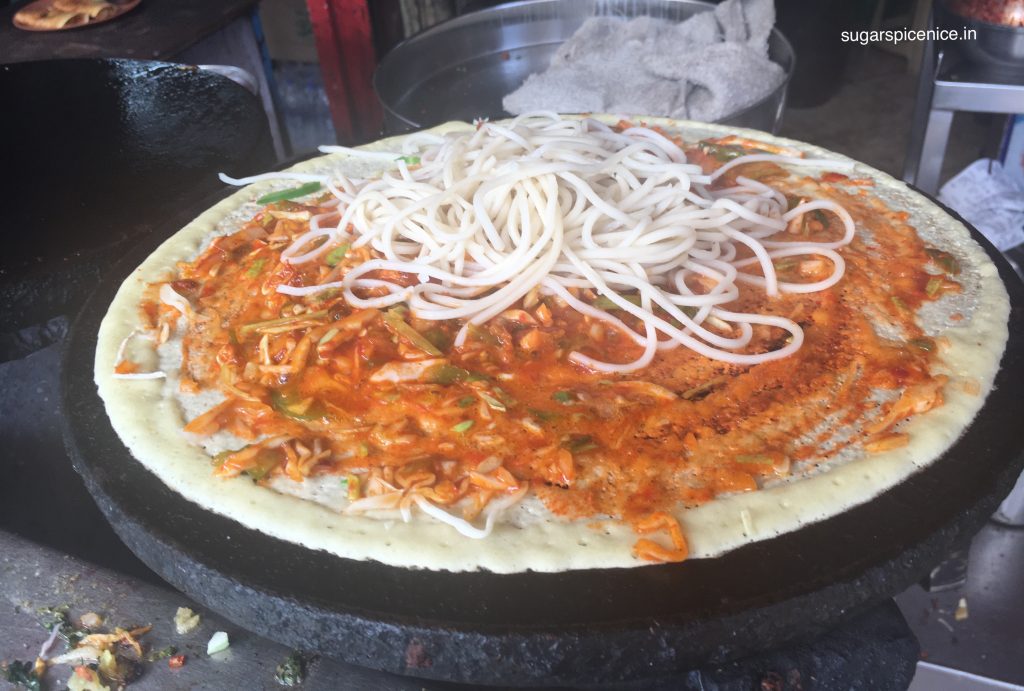 They have a counter outside, where you can see all the items getting prepared and you just need to get a coupon and place your order. You can stand out and eat or take a seat in their pretty humble seating area.
This place has something for everyone. I recommend checking it out.
I would love to stay in touch. So do hit me up on my social media.
Instagram 
Twitter 
Snapchat
Facebook
Watch my latest video. Click here