Anand Dosa in Vile Parle, opposite Mithibai college is almost always packed.
Whether it's among college crowd, ex students or any one working in the area, Anand Dosa in Vile Parle is famous and how! Watch this video from my visit to Anand Dosa.
Subscribe to my Youtube channel here
Here are a few must try items at Anand Dosa.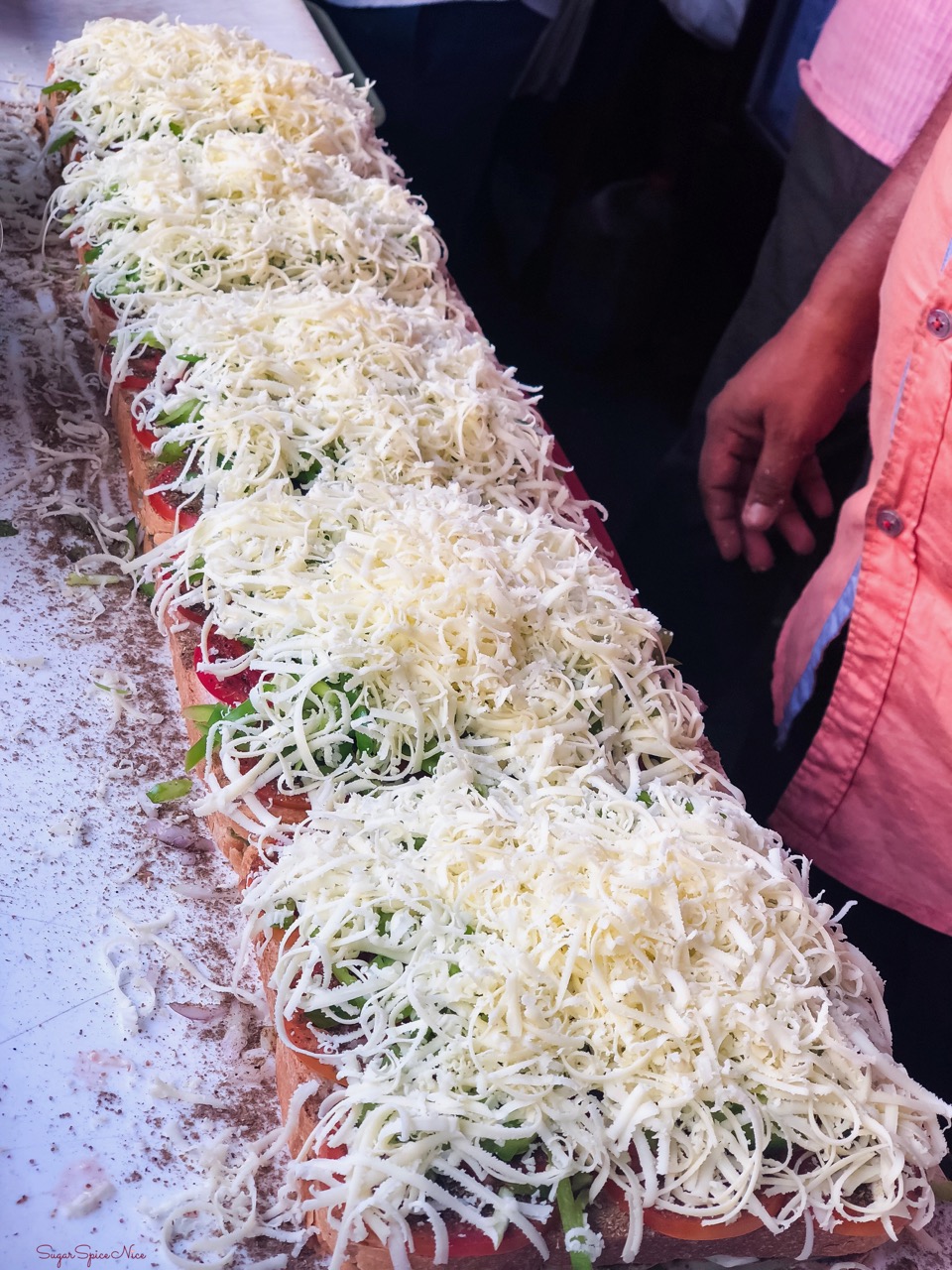 1) Jini Dosa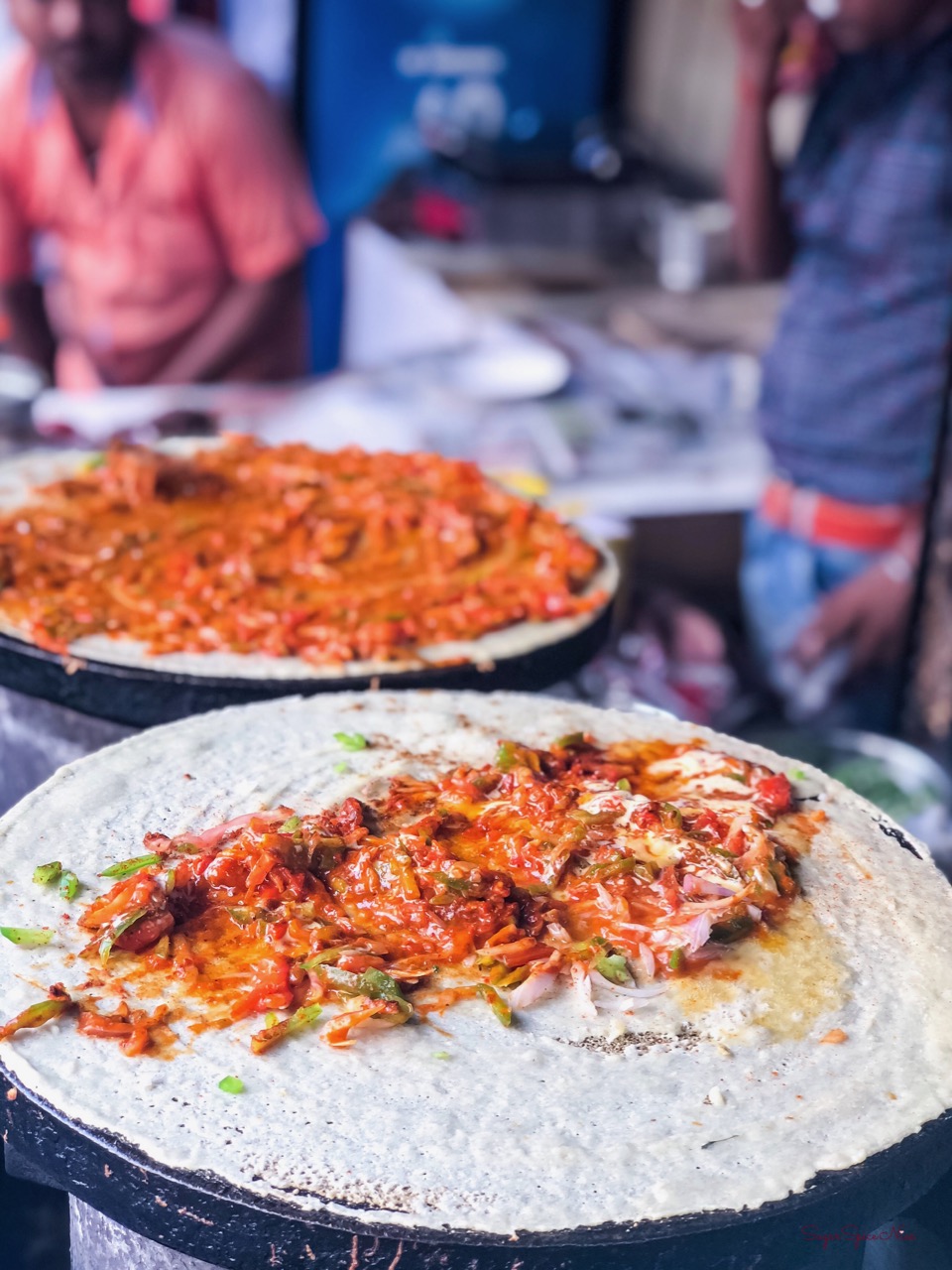 I don't know if it's true, but a lot of people say that Jini dosa was first available at Anand Dosa! Also the name Jini – something one can never forget. Jini dosa is a must try item here. It's a medley of flavors and textures – vegetables, sauces and butter.
2) Pizza Dosa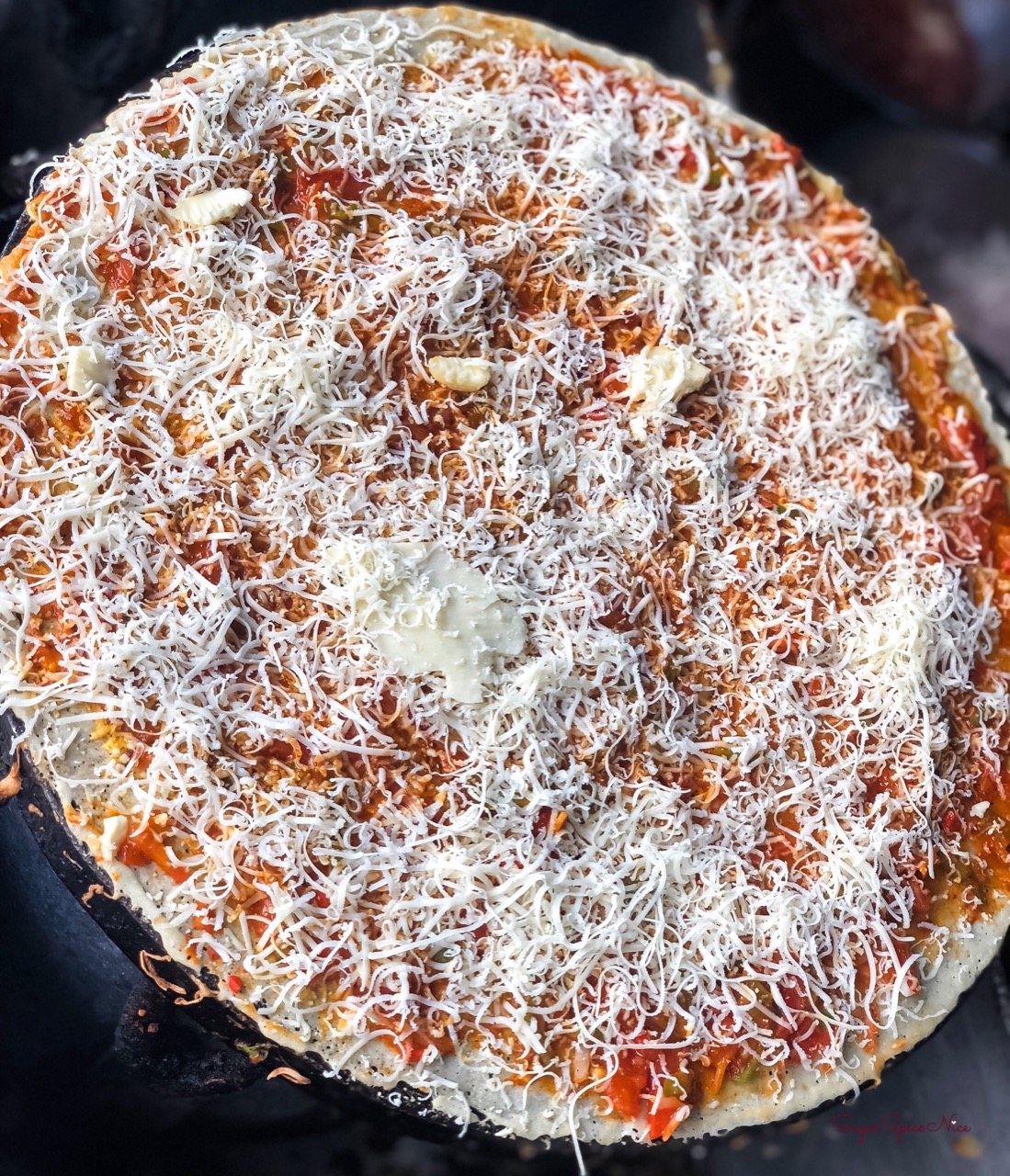 Tangy sauce, capsicum and onion, and lots of cheese – all of these in a Pizza dosa. And it is served like a pizza too! Really cute mini triangles. Definitely worth a try.
3) Mysore Masala Dosa
My absolute favorite – the Mysore Masala Dosa here is really yum. Onion, tomato and capsicum in a slightly spicy red chutney and some Pav Bhaji masala. Definitely try this here.
4) Vada Pav
Their Butter Vada Pav is really tasty. They in fact serve some interesting types of Vada Pav, including Schezwan Vada Pav.
5) Kala Khatta Soda
Instead of indulging in a regular cola, try their Kala Khatta soda. It is packed with flavor and also lots of jeera.
Anand dosa is almost always crowded so be prepared to wait in a queue for your order. And their dosa size is pretty huge – they are good enough for sharing among two people. It's best to go here in a group as then you can try multiple different items.
Here are some more must visit Mumbai Street Food places.

Watch some of my latest videos on Youtube
You can subscribe to my Youtube channel here and stay tuned for more videos.
You can also follow me on my social media.