POH Mumbai (Progressive Oriental House) recently opened up at Kamla Mills Oasis City.
Not only does it serve delicious Asian cuisine, but POH Mumbai also provides an elaborate dining experience.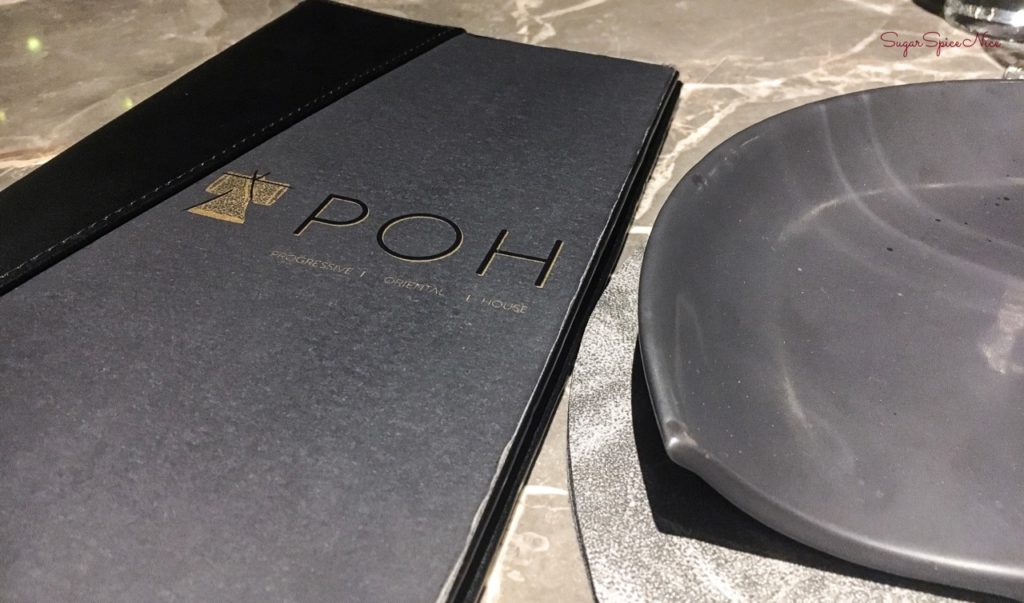 When it comes to Asian cuisine, I am not the most experimental. I feel like I'm more comfortable with the Indianized version of Asian food as opposed to enjoying a completely authentic meal. And when I went to POH Mumbai, I honestly wasn't expecting to be absolutely blown away by what I tried.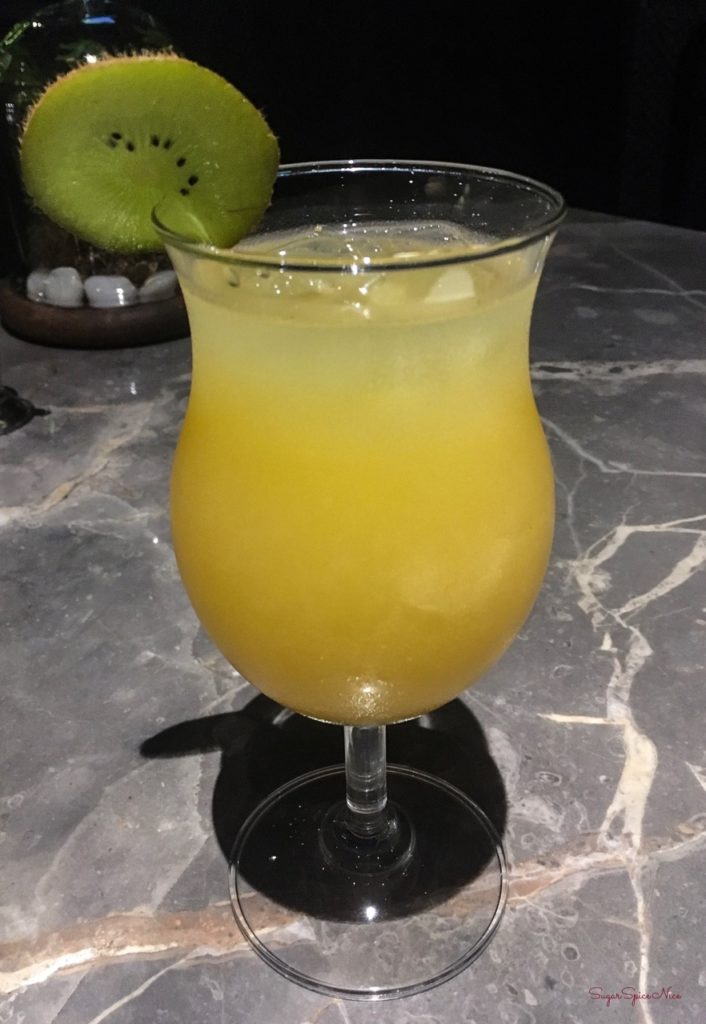 Let's talk about the ambience first – the minute you step inside POH, you know that you are in for a really luxury experience. The way the place is done, the dim lighting, the beautiful bar – everything just spells elaborate. Even their cutlery is the handmade variety so no two glasses would be absolutely identical. Their staff is extremely kind and soft spoken and go out of their way to ensure that what you order would be suited to your palate, in terms of food preferences and allergies.
I was lucky enough to be able to have a special sample menu for myself so I could try various dishes. Here's all of the stuff I tried.
I began with the amuse bouche. This had a particularly hot taste.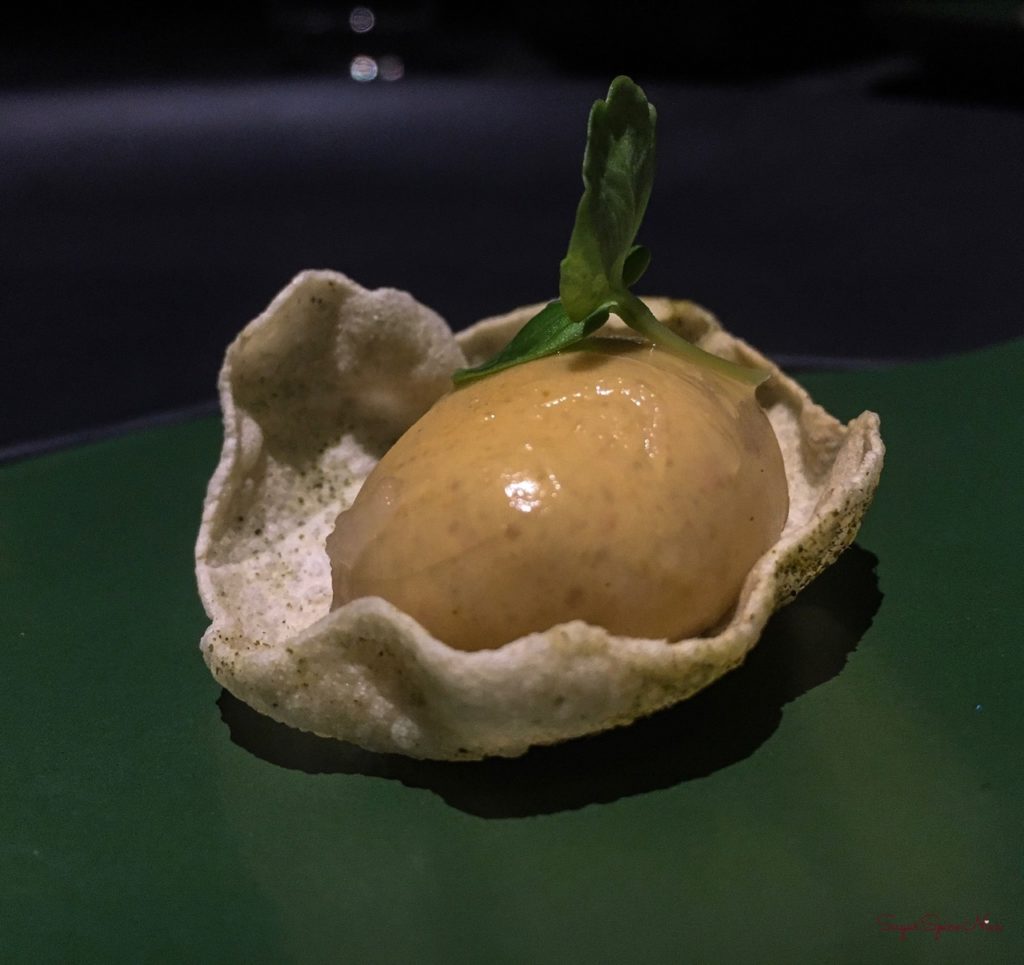 The first – Crispy Banana Blossom Salad. It had a mild tamarind flavor and a while lot of chopped peanuts. It tasted as elaborate as it looked.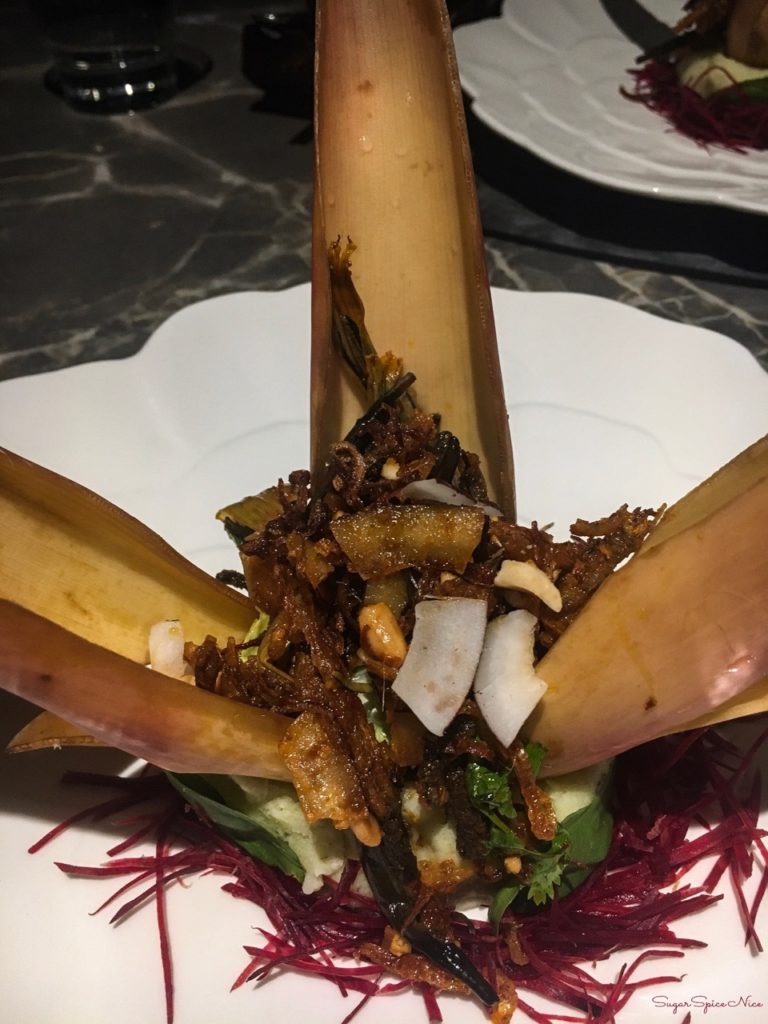 Next I tried something called Not A Caprese. Packed with Burrata and loads of greens.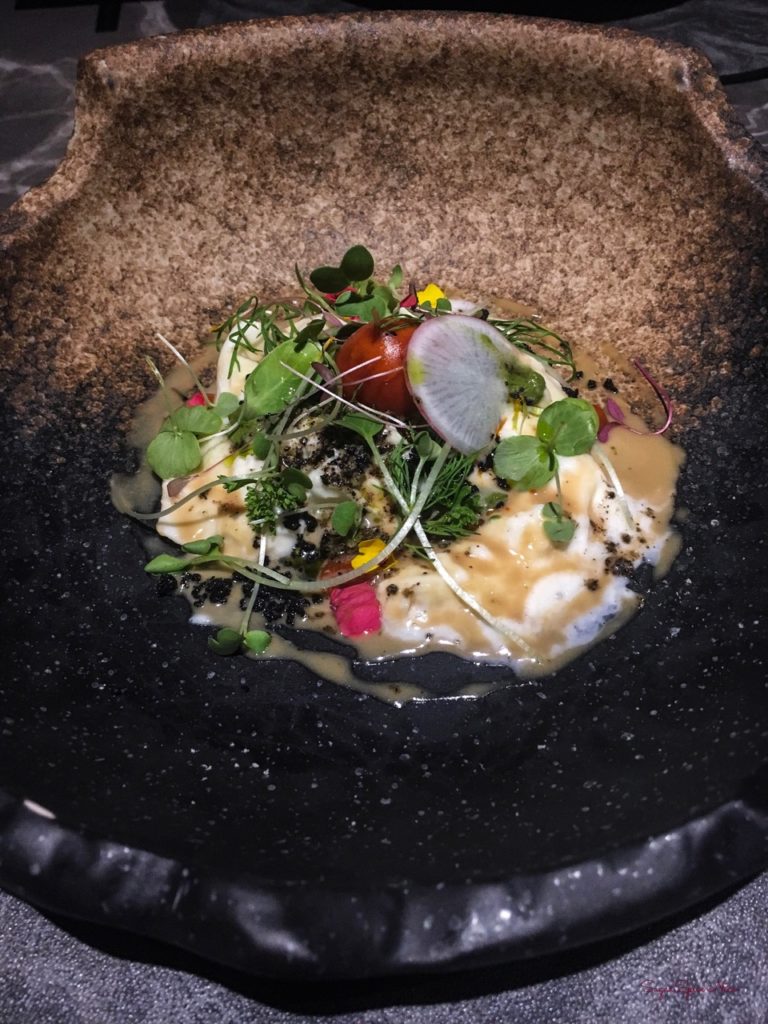 Then there was this dish made from Sweet Potato that was topped with green curry and butter. It also had really thin Zucchini slices which honestly tasted delicious from as they were completely drenched with the green curry.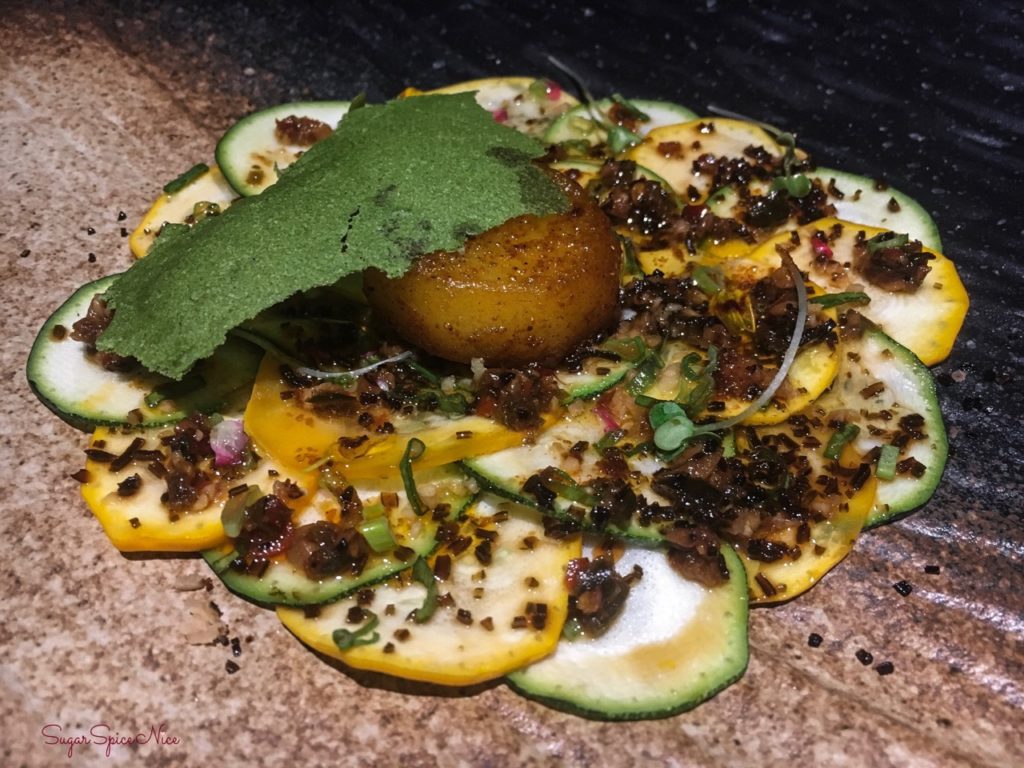 Then I tried their version of the Lotus Stem – they didn't fry it but was dehydrated and it had a generous amount of pepper. It did come with some sour cream on the side to tone down the pepper. This was absolutely delicious.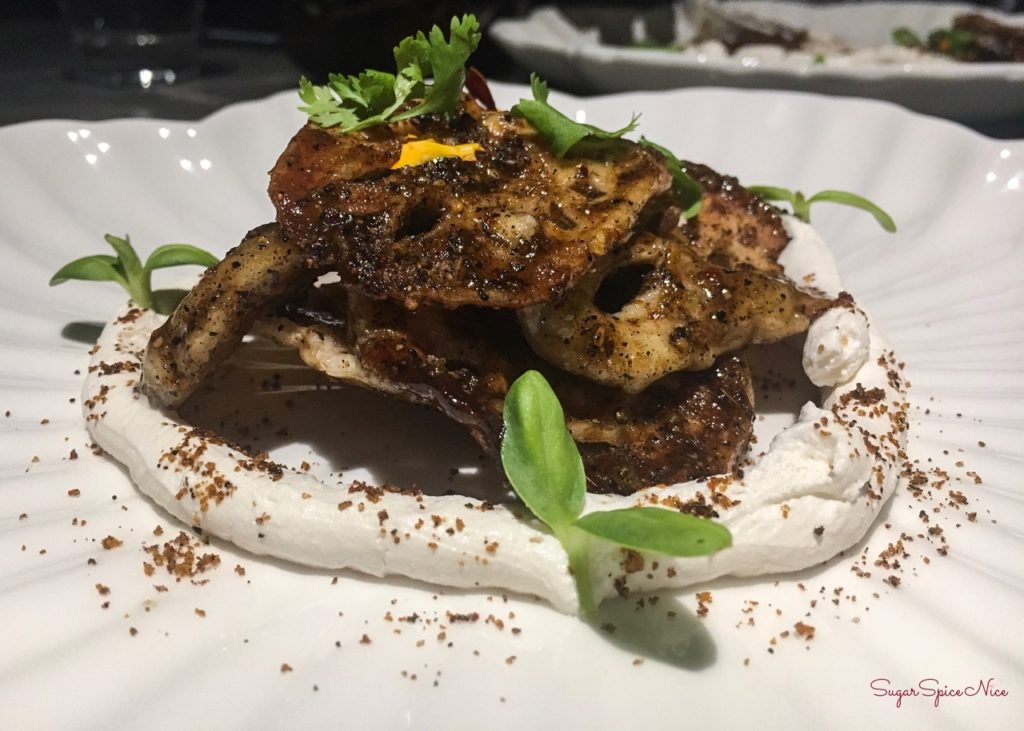 There was also the Red Kidney bean Gyoza with some chickpea mash.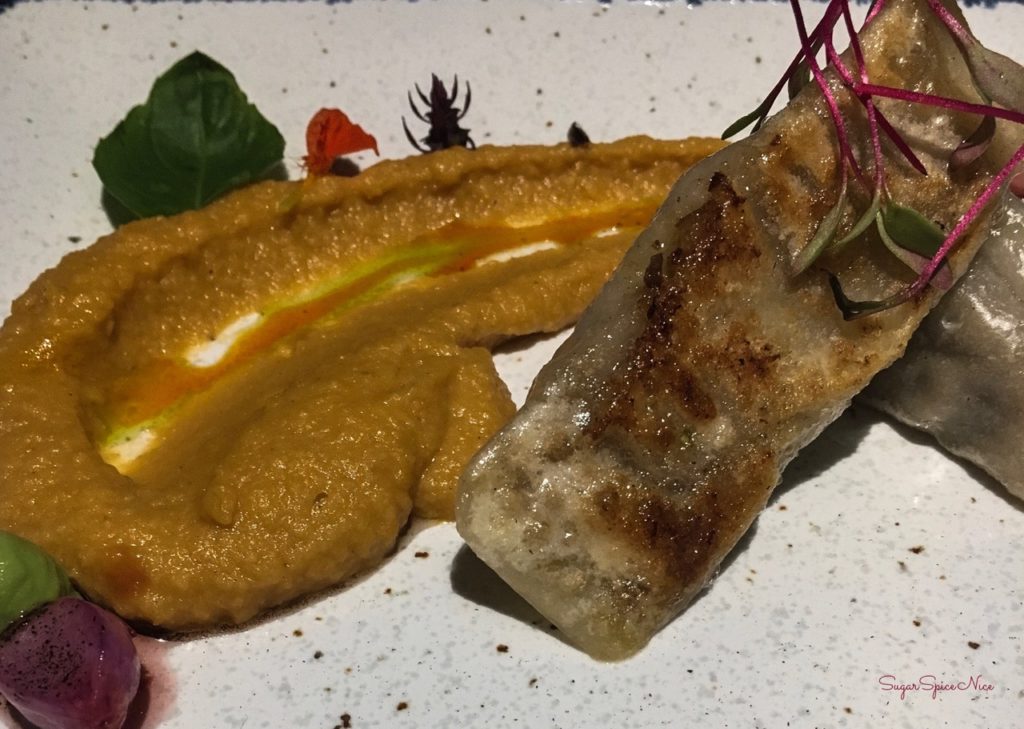 And the Herbed Tofu with some pineapple mash.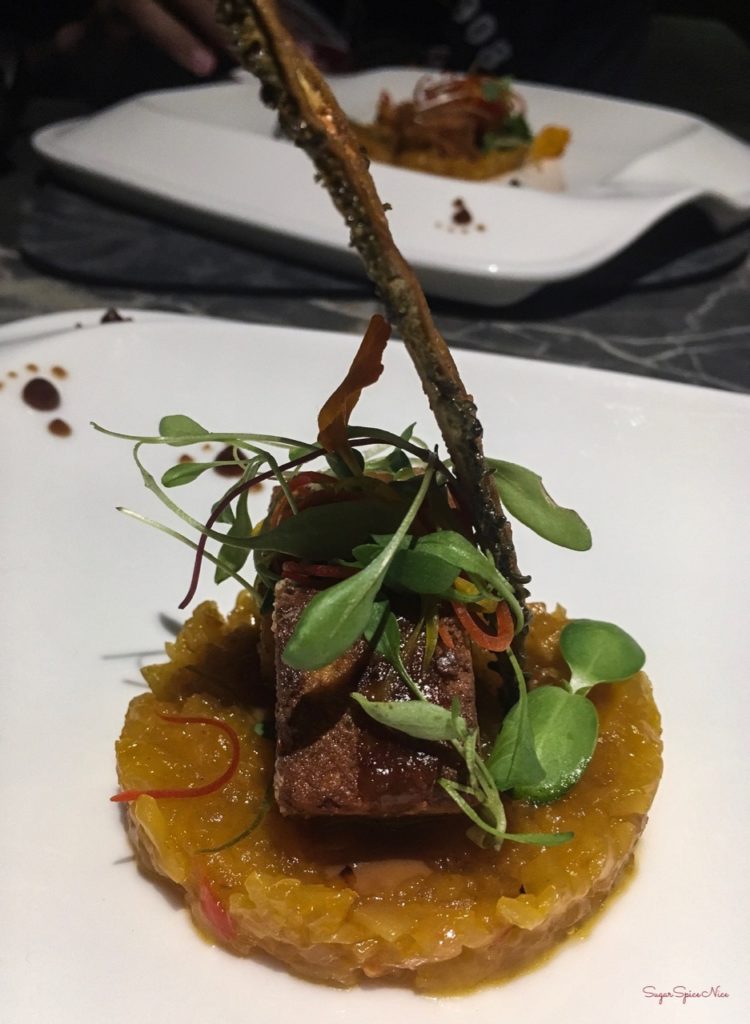 All of the above were appetizers! Now moving to the main course. But before mains, I had this chilli sorbet – icy pop with a mild sweet and hot flavor.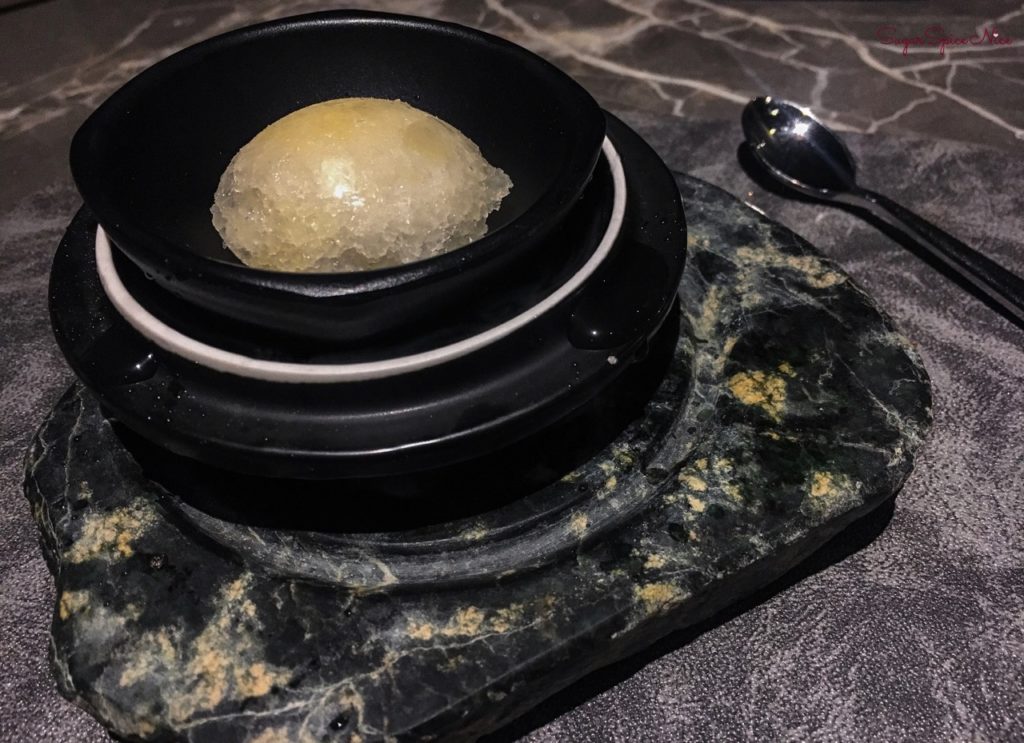 For mains, I tried their Kerala Fried Rice with the artichoke red curry. The fried rice itself had an amazing garlic dominated flavor and also had edamame beans which I absolutely love.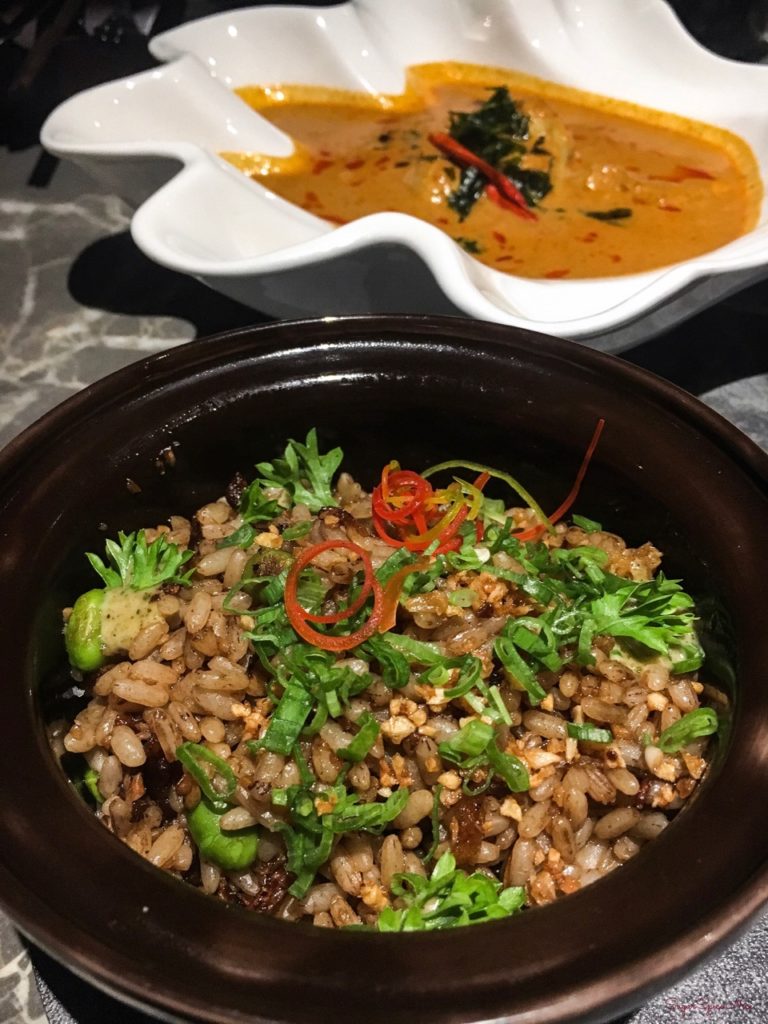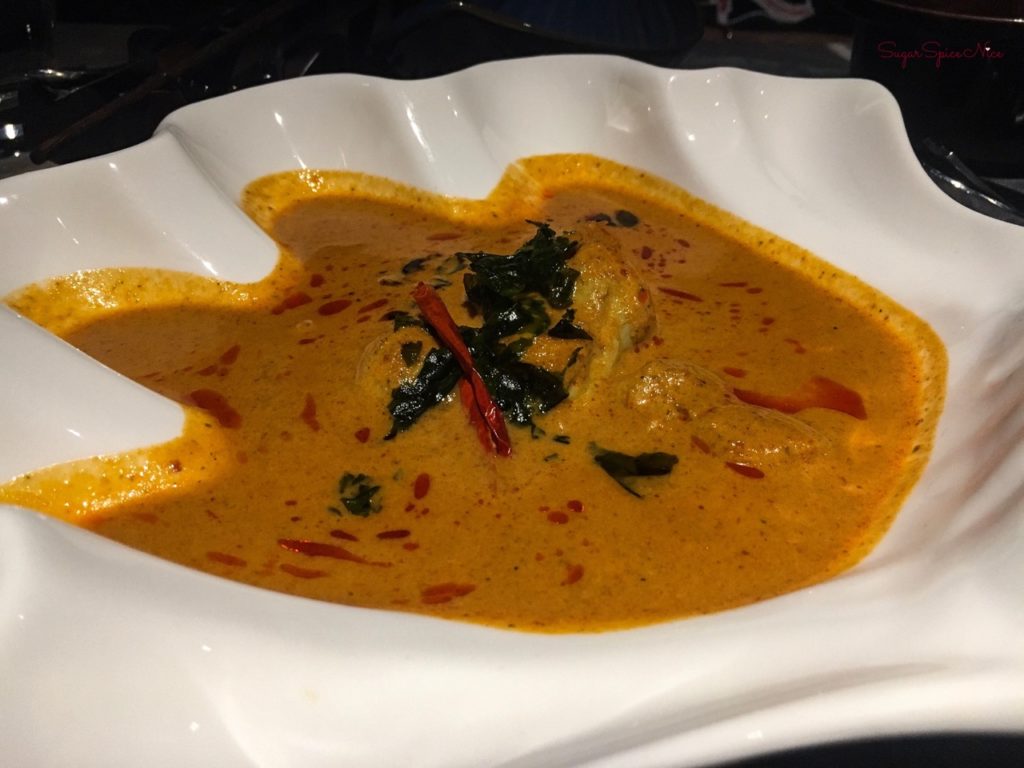 For dessert I tried POH's sweet mess – which was literally a ball of yoghurt, thrown with force to look like the sweet mess that it does. And this was essentially yoghurt varieties and all of them had a different feel because of the accompanying ingredients of this sweet mess.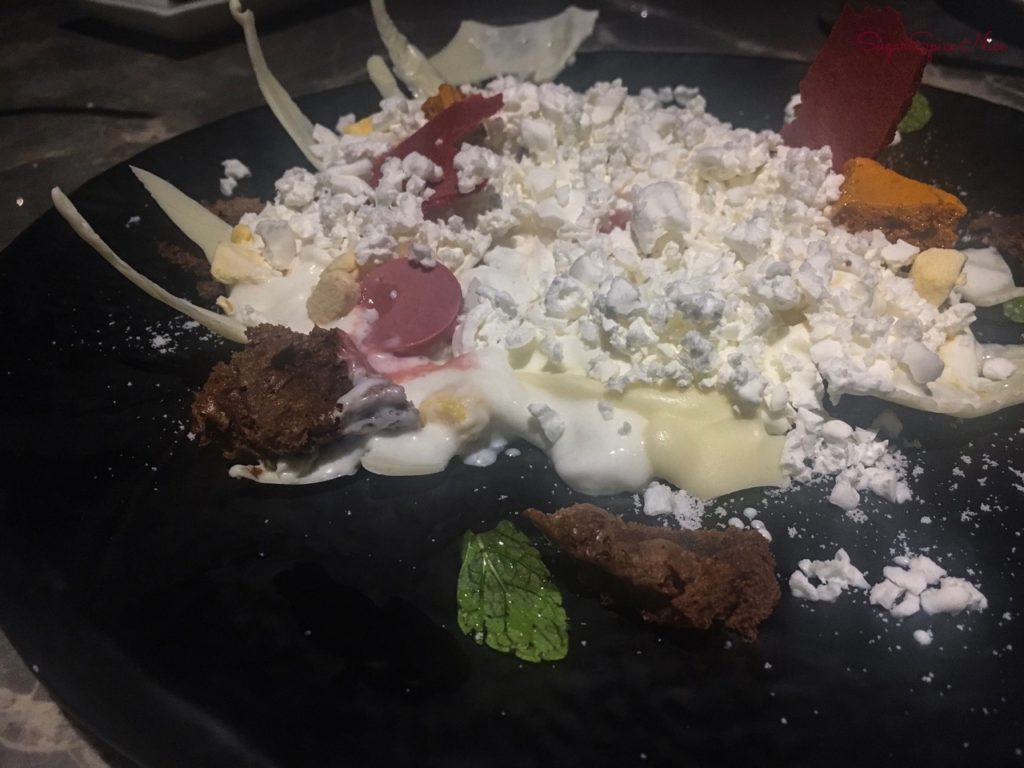 I also tried their Caramel and Chocolate piece which was so delicious. And this comes with some honey wasabi ice cream on the side.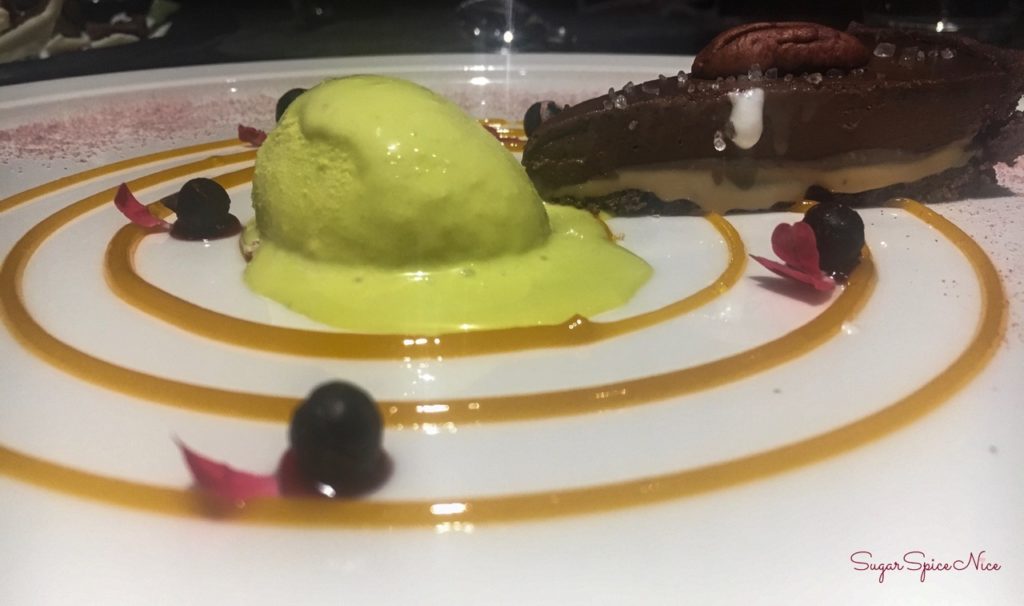 I had an amazing time at POH Mumbai and I highly recommend trying it out.
Thank you so much for reading and stay tuned for my next post. XOXO!
Watch my last video here
Follow me on my Social Media:
Instagram 
Twitter 
Snapchat
Facebook