A first for me – trying out Persian Food at Namak Sahara Star!
So I was invited to try out some Persian Fare at Namak Sahara Star and my first response was like am I even going to find anything vegetarian there. I did manage to gather some courage to try this out; I am normally not that enthusiastic about trying out an entirely new cuisine, without some mandatory recommendations. So let's quickly take a peek into what I had on my visit to the Persian Food Festival at Namak Sahara Star.
Welcome drink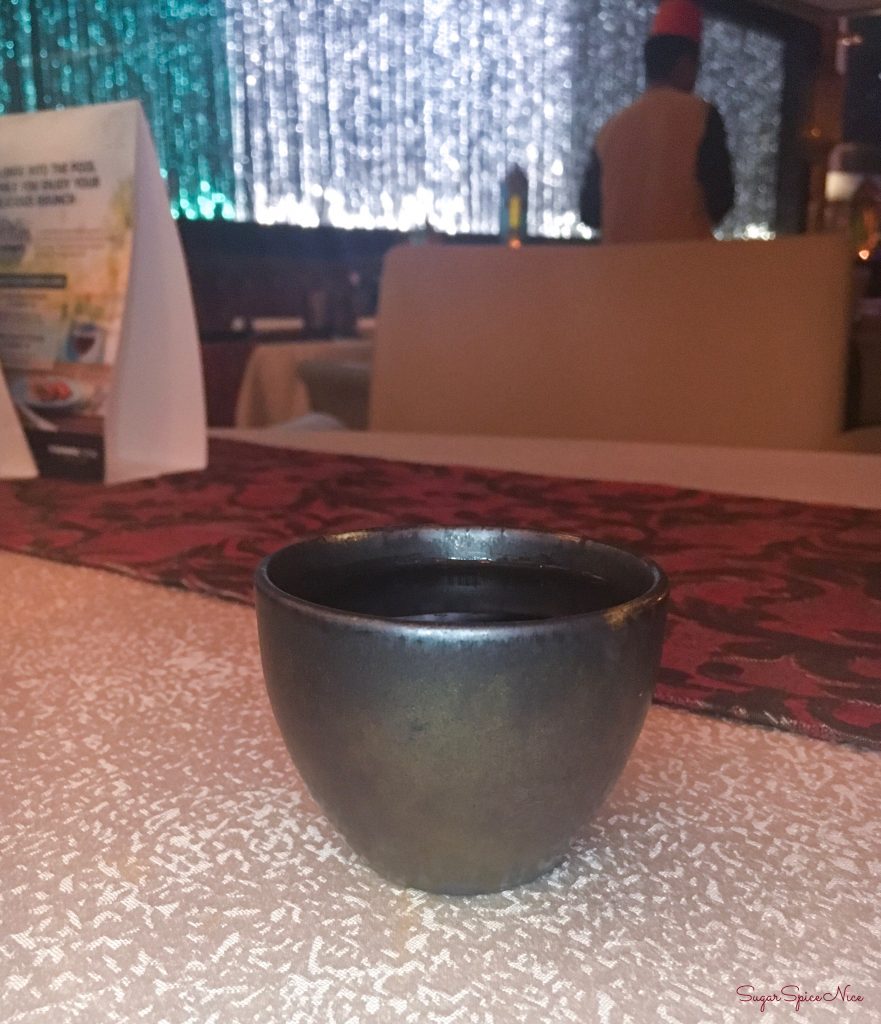 This was sweet Saffron water and it was served cold but not chilled.
Tomato, Carrot and Barley Soup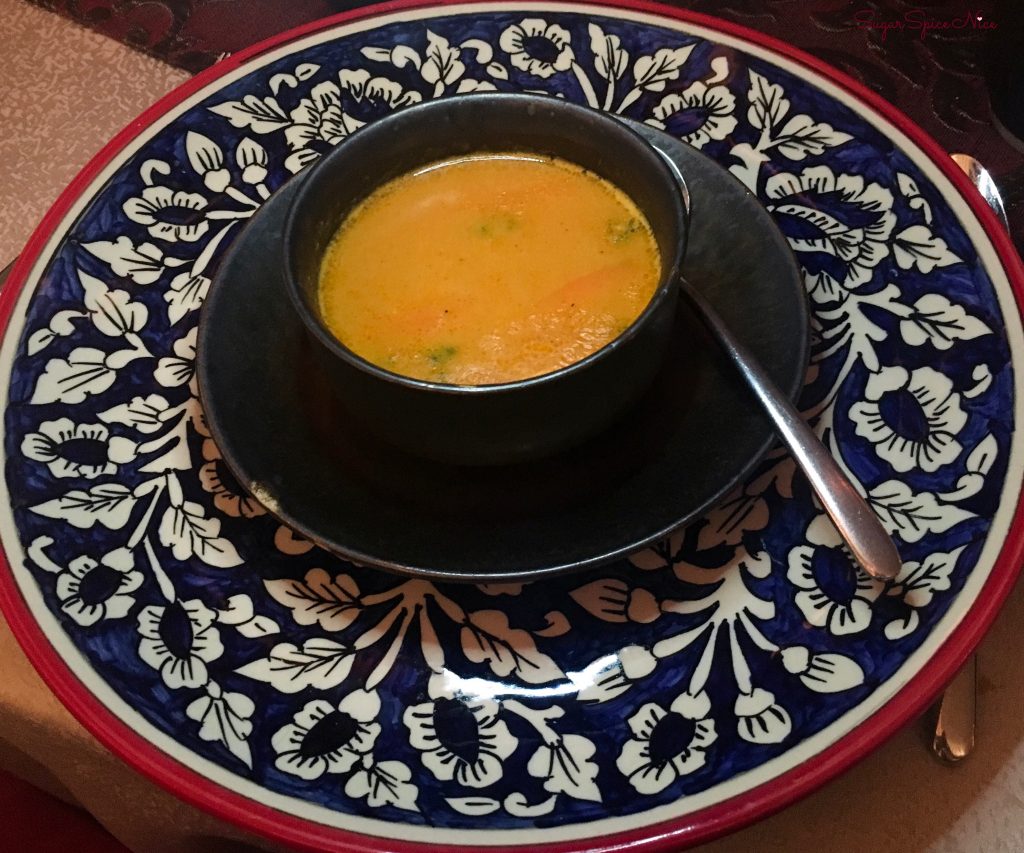 This had a very different flavor as compared to a regular tomato soup that I enjoy. It felt really wholesome because of the barley and carrot and tomato together do have a prominent flavor. Absolutely loved the potato wedge dunked inside the soup.
Falafel Abadan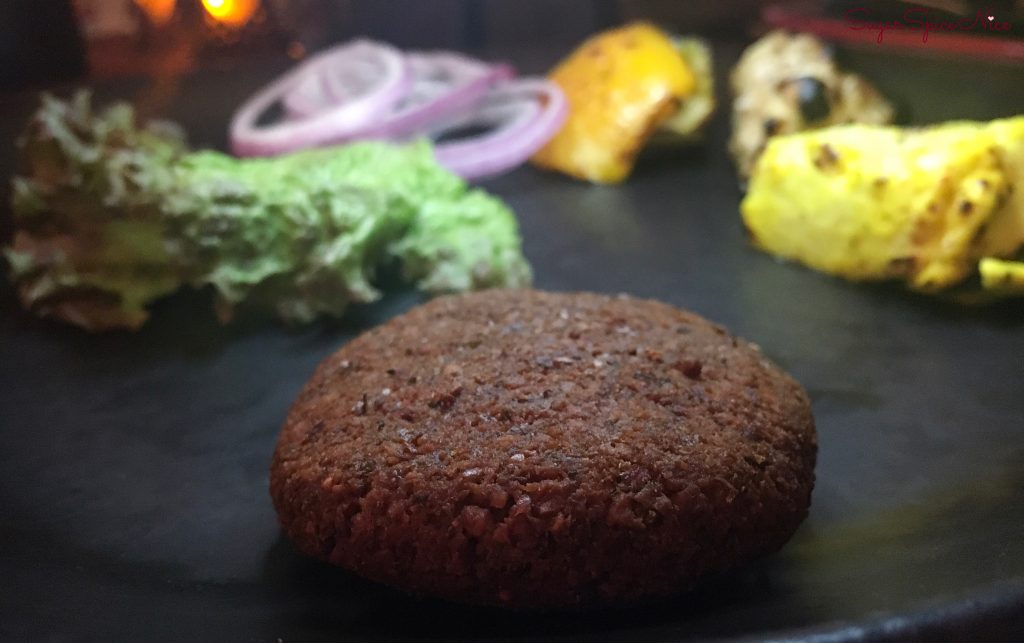 A mega crunchy falafel and this was made from Chickpea, potato, capsicum and cumin.
Zaffrani Paneer Kebab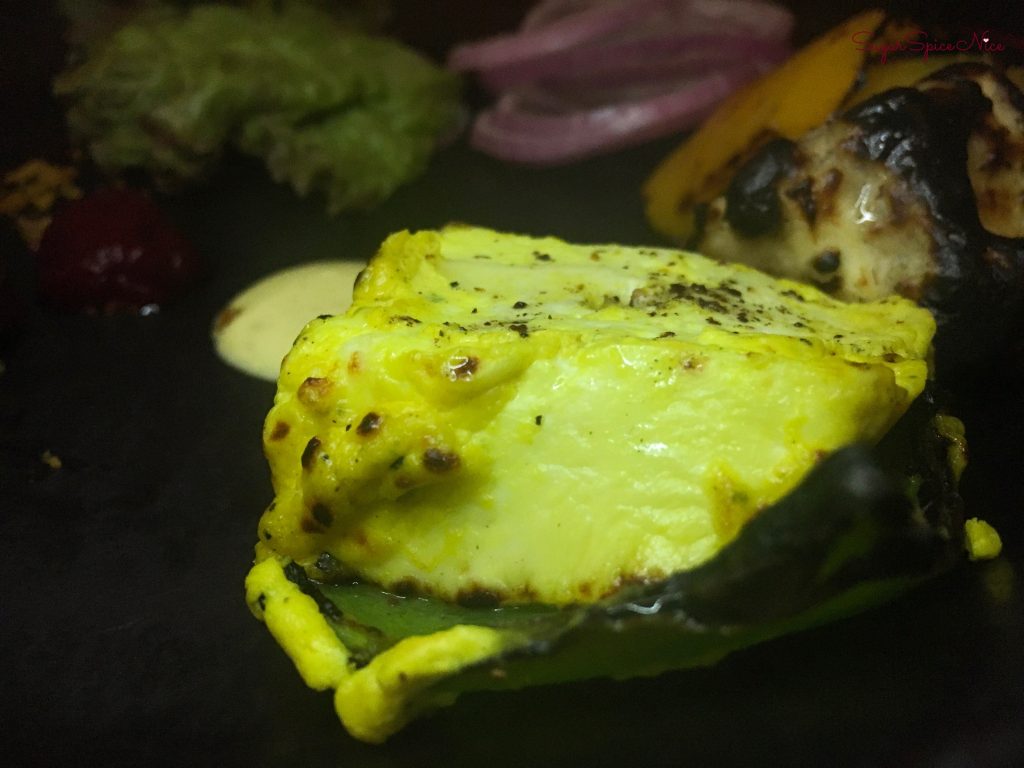 One of the softest paneer chunks I have had. This was amazing. It had a rich flavor from saffron, pista and olive oil.
Mavoha Tanur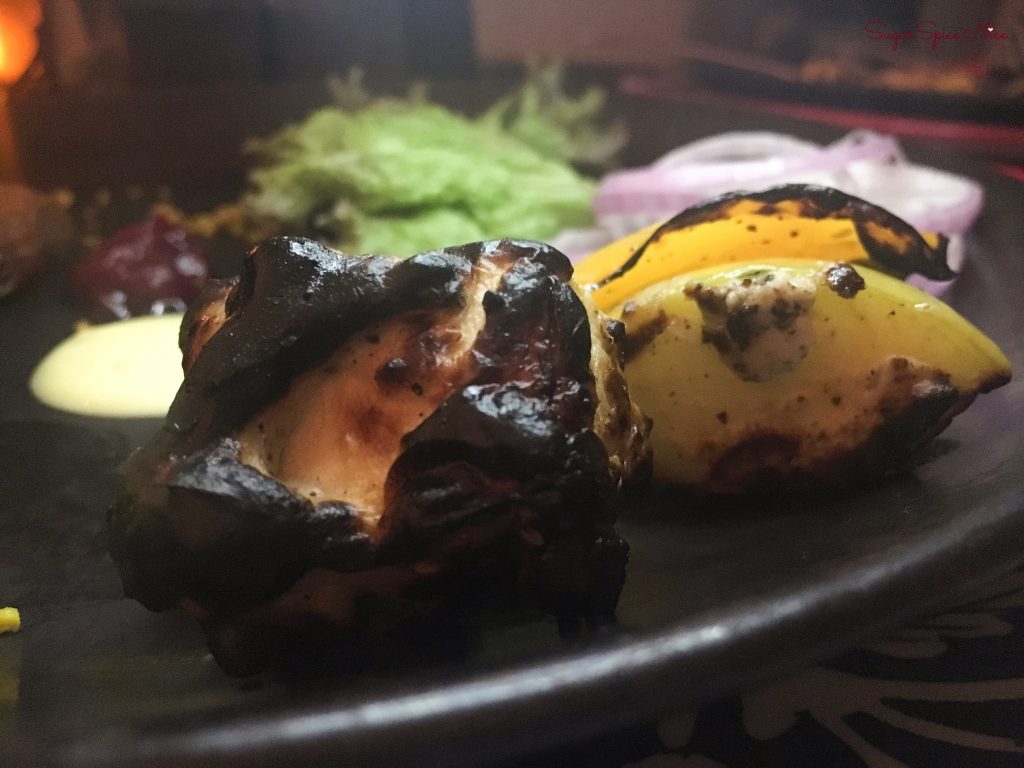 These were basically grilled apple, pineapple and pear with like a hint of spices and sumac powder. I loved the grilled pineapple in this.
All the kebabs and appetizers were served with these delicious dips that I just couldn't put down.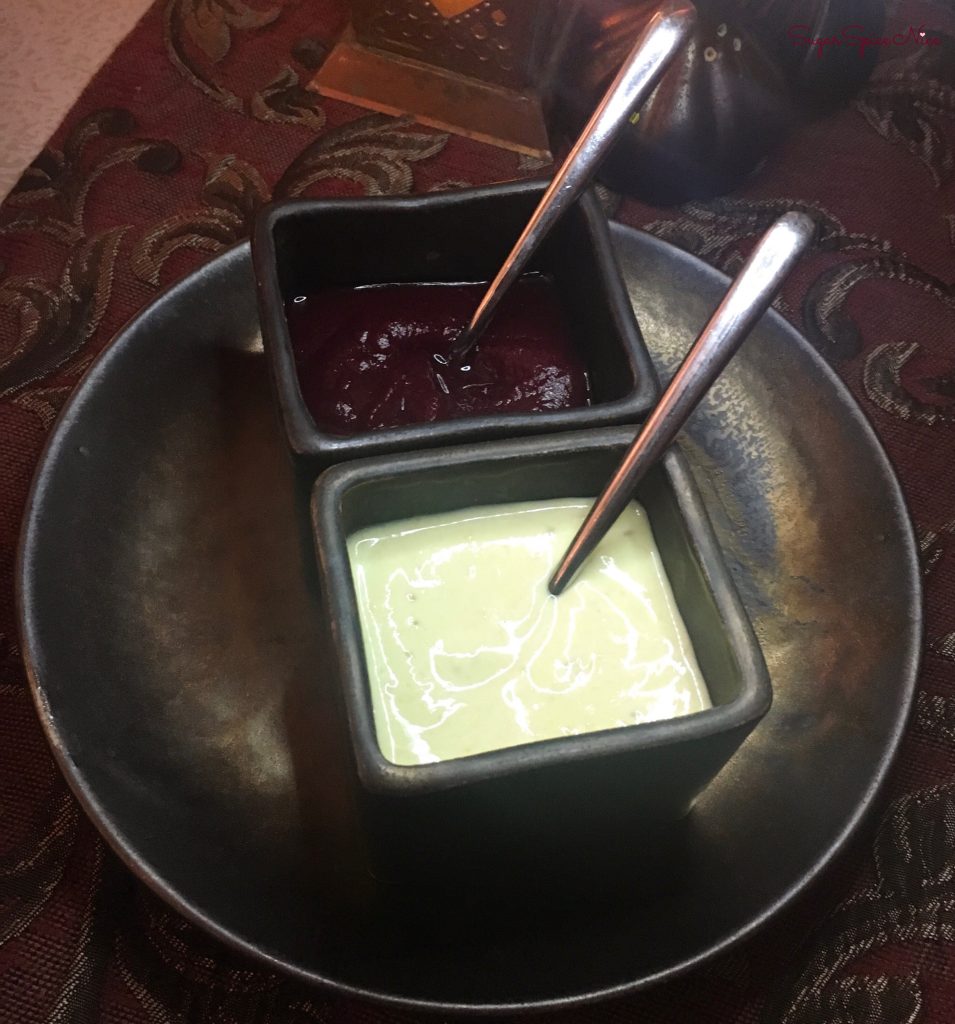 Dal Ada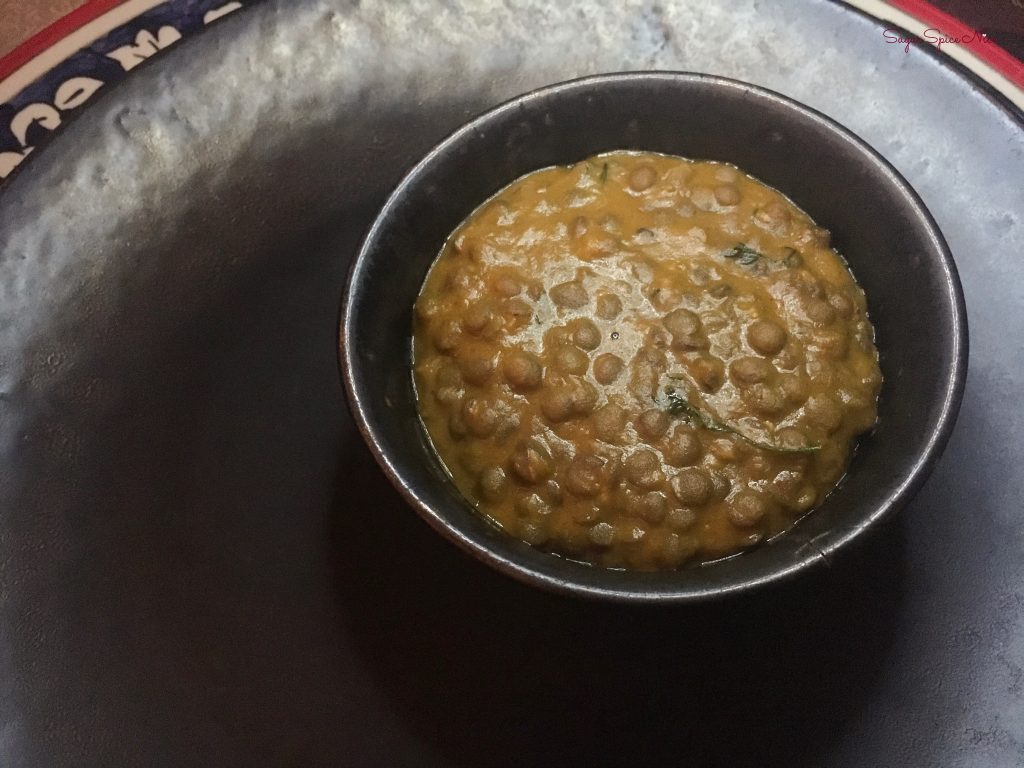 The Persian Black Dal – it was not sweet and creamy but instead had a mild hot after taste. This is made along with potato, olive oil and garlic.
Paneer Fasenjan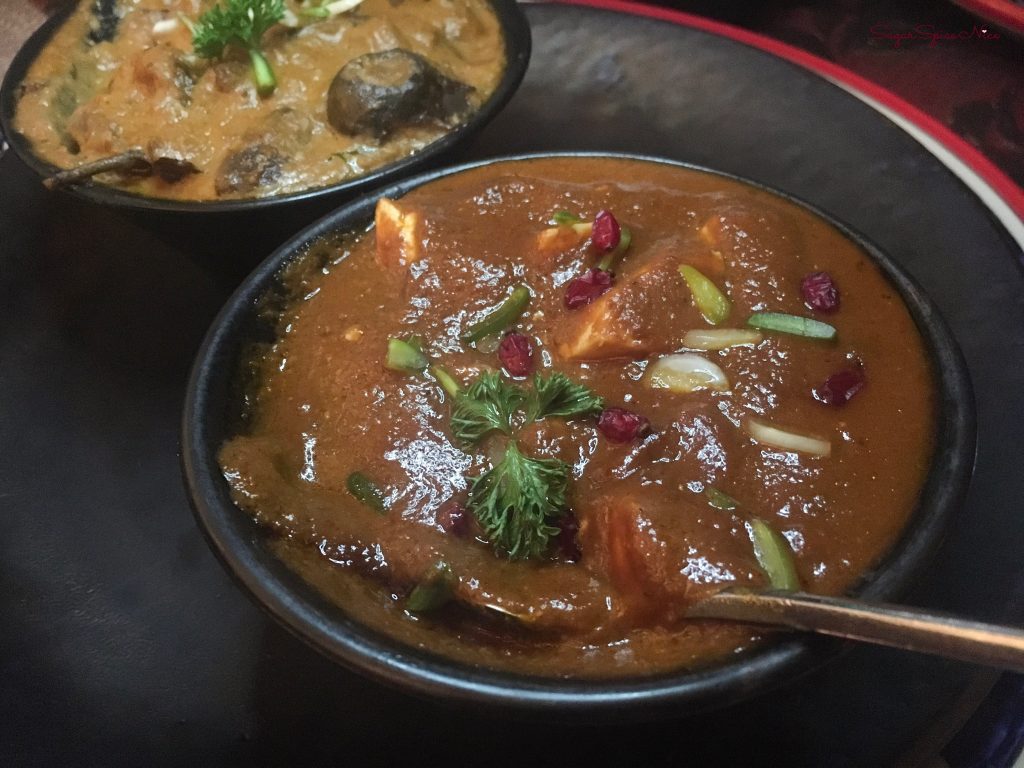 A gravy with really soft cottage cheese cubes. The gravy was made from pomegranate, powdered walnuts and mild spices.
Kashuk-E-Badmejan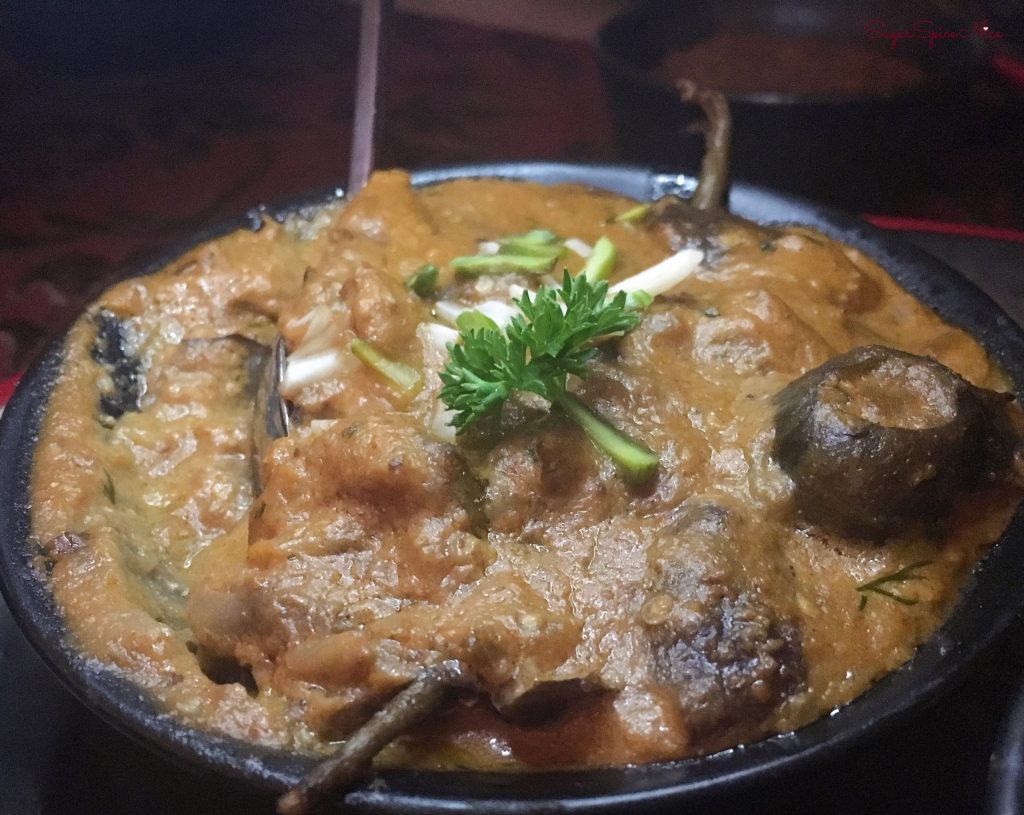 This was eggplant in a gravy made from milk powder, onion, walnut and saffron. So it had a pretty distinct taste.
I enjoyed my mains with some Naan-E-Kirmari and Naan-E-Barbari. Naan-E-Kirmari I loved in particular as it had an amazing flavor of some herbs and some sesame seeds.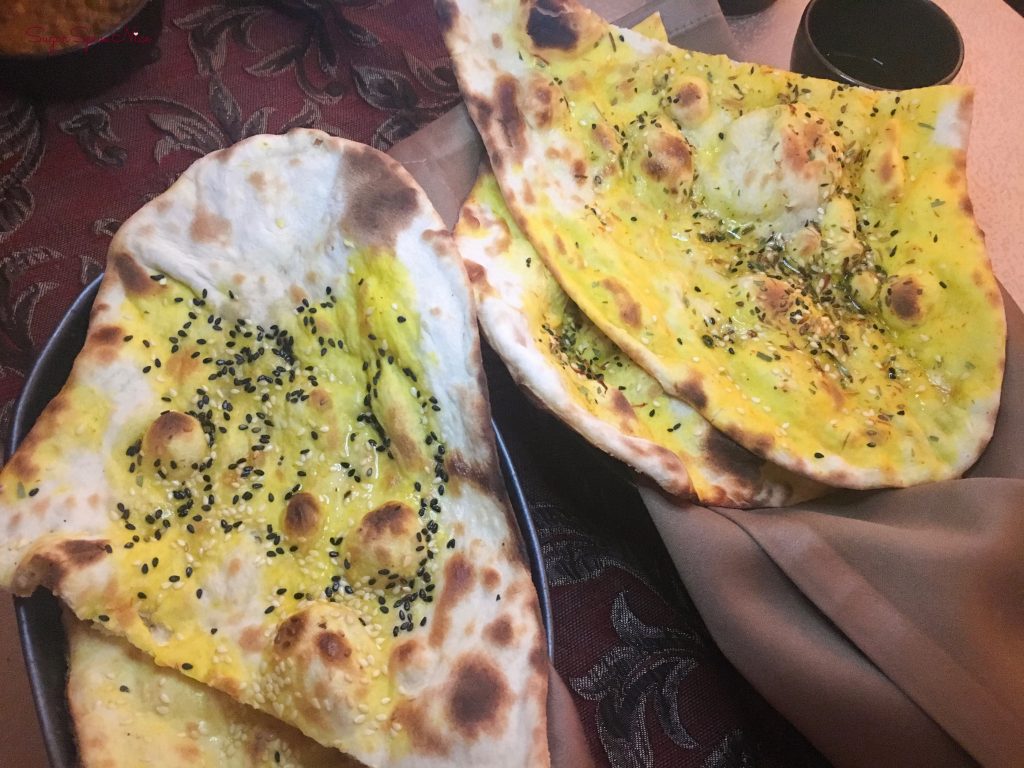 Halwa-E-Sheer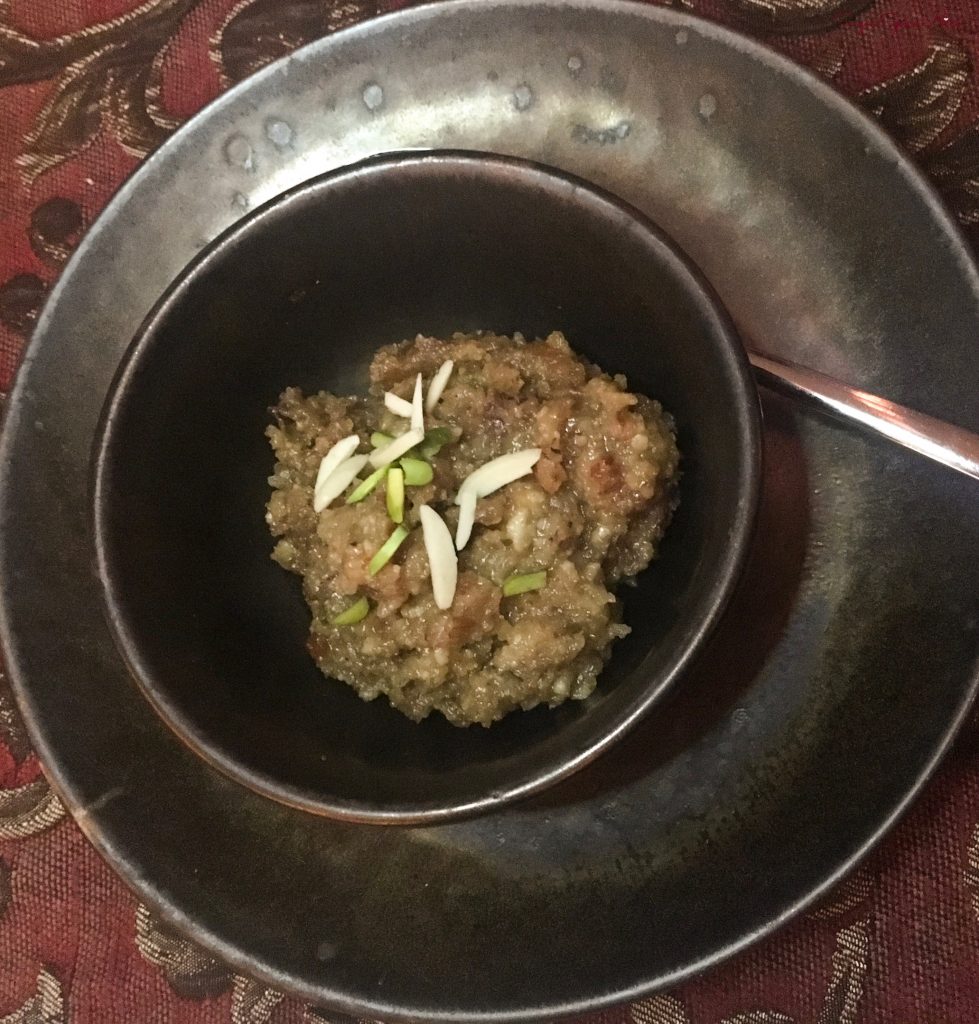 This was my dessert. It felt like a rich Sindhi homemade sweetdish. It was served piping hot and was made from milk and dry fruit, including pistachios.
I was pretty surprised by the amount of vegetarian dishes that this Persian Food Festival had. And to be quite honest, I didn't regret coming for this at all. In fact, I did end up liking a lot of things – like the soup, the dal, the falafel and the dessert. What I loved is that the food really has a prominent flavor from the main ingredients and doesn't really have too much of masalas which make it really good for me.
I hope you enjoyed reading this. Do check out the Persian Food Festival in case you are interested.
Here is where you can find all the details.
I would love to stay in touch. So do hit me up on my social media.
Instagram 
Twitter 
Snapchat
Facebook
Watch my latest video. Click here