Very recently, The Great Wall at The Leela Mumbai revamped their menu.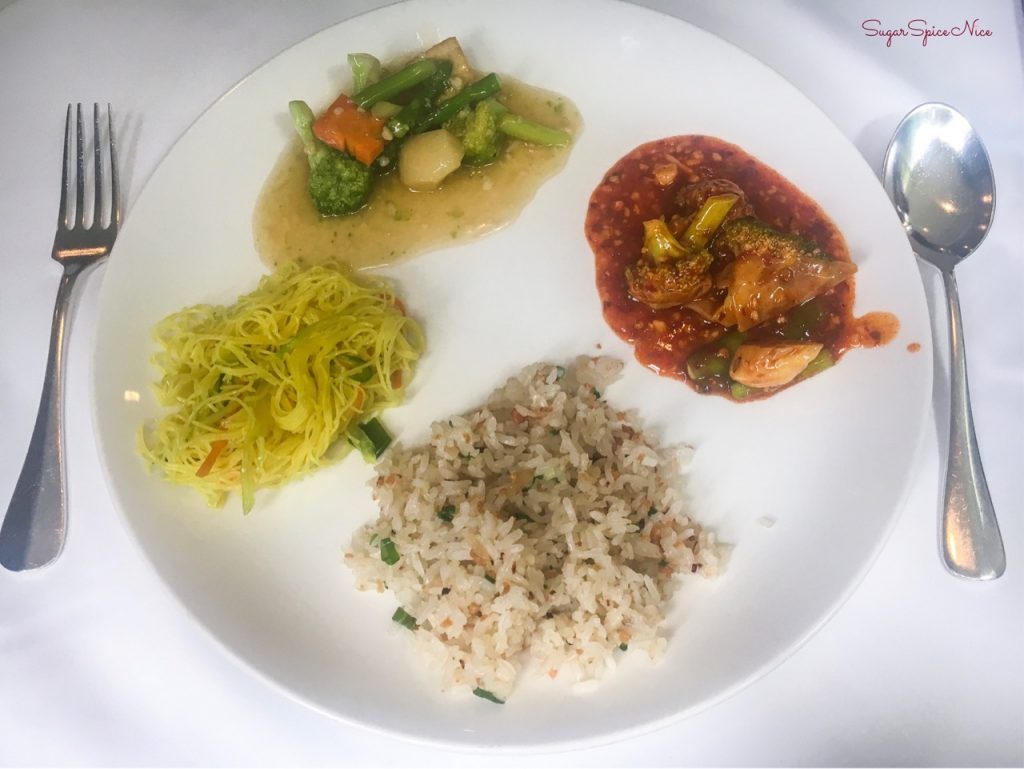 The Great Wall at The Leela Mumbai is a restaurant serving authentic Chinese food.
I associate The Leela properties and their respective restaurants with grandeur and a very magnificent experience. I had the same feeling when I stayed at The Leela in Goa a few years ago. And also when I dined at Jamavar, at The Leela Mumbai.
The Great Wall is honestly no different. The interiors are spacious – sometimes even the best of the restaurants have really tight seating, or the tables are too close to one another. But here, the seating is very carefully arranged in a way that even if the restaurant was full, you could still be enjoying a rather private meal. And if you are lucky, then you may just find a table by the window and that can make for a beautiful view, while you enjoy some good Chinese food.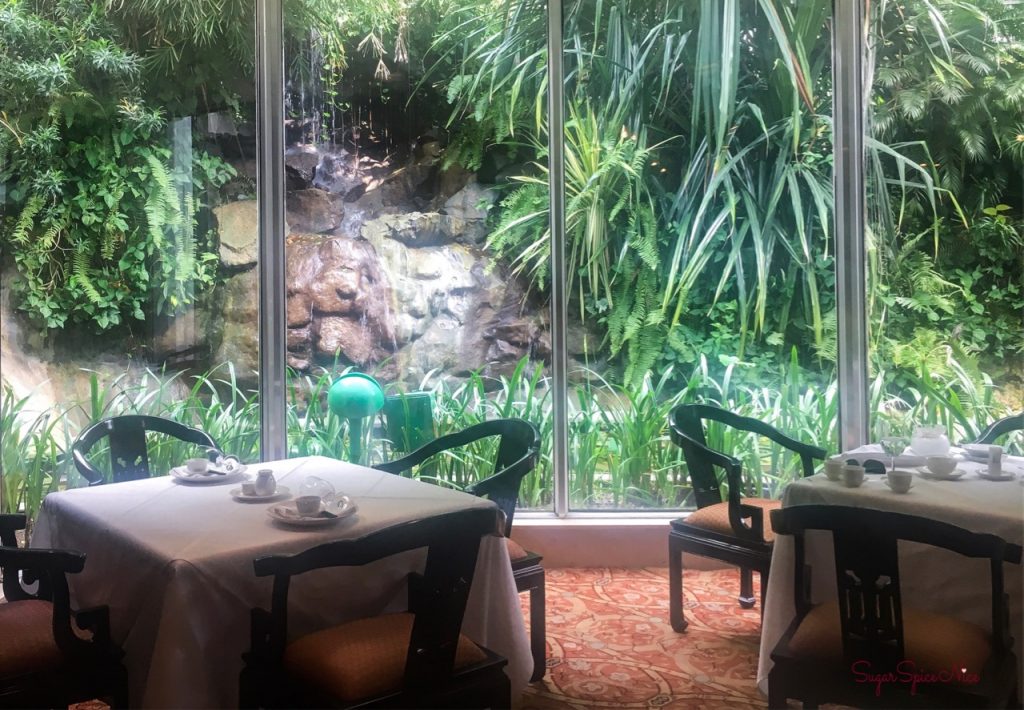 As soon as you are seated and comfortable, the staff will serve you some Jasmine tea. And you can sip that, whilst deciding what you need to order. You can also munch on some peanuts, cabbage kimchi and even fruit kimchi while you wait for your order to arrive.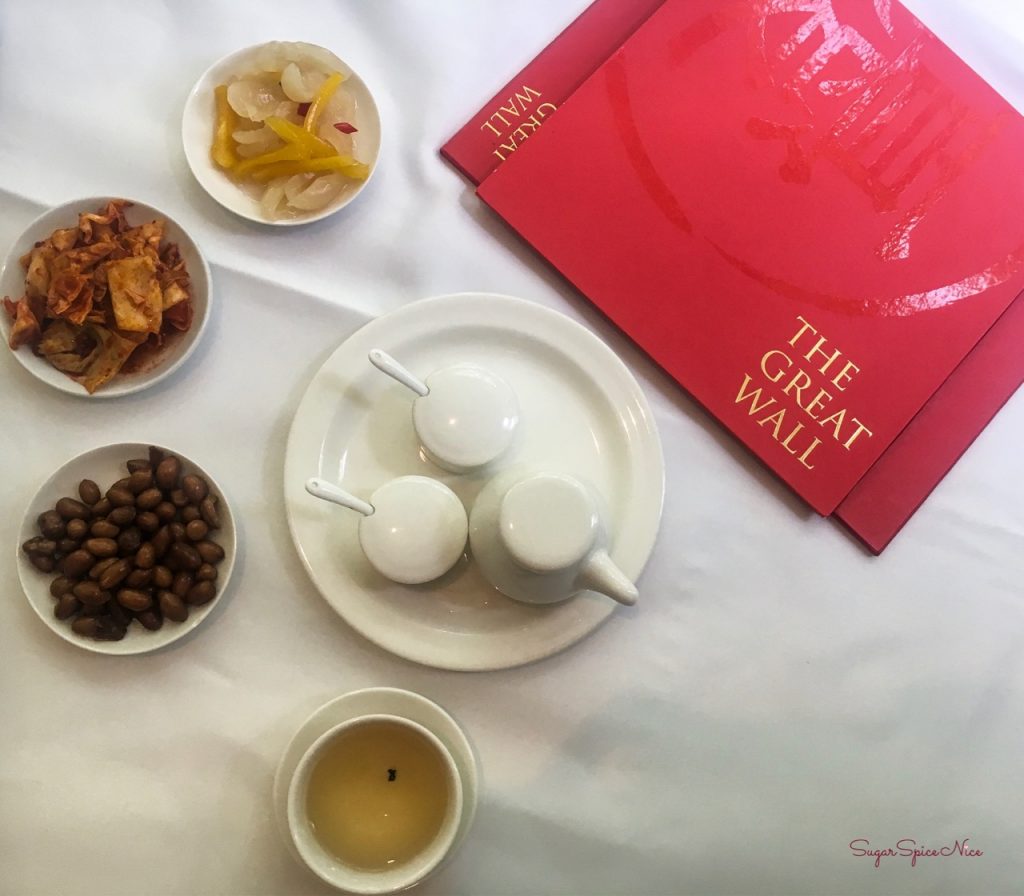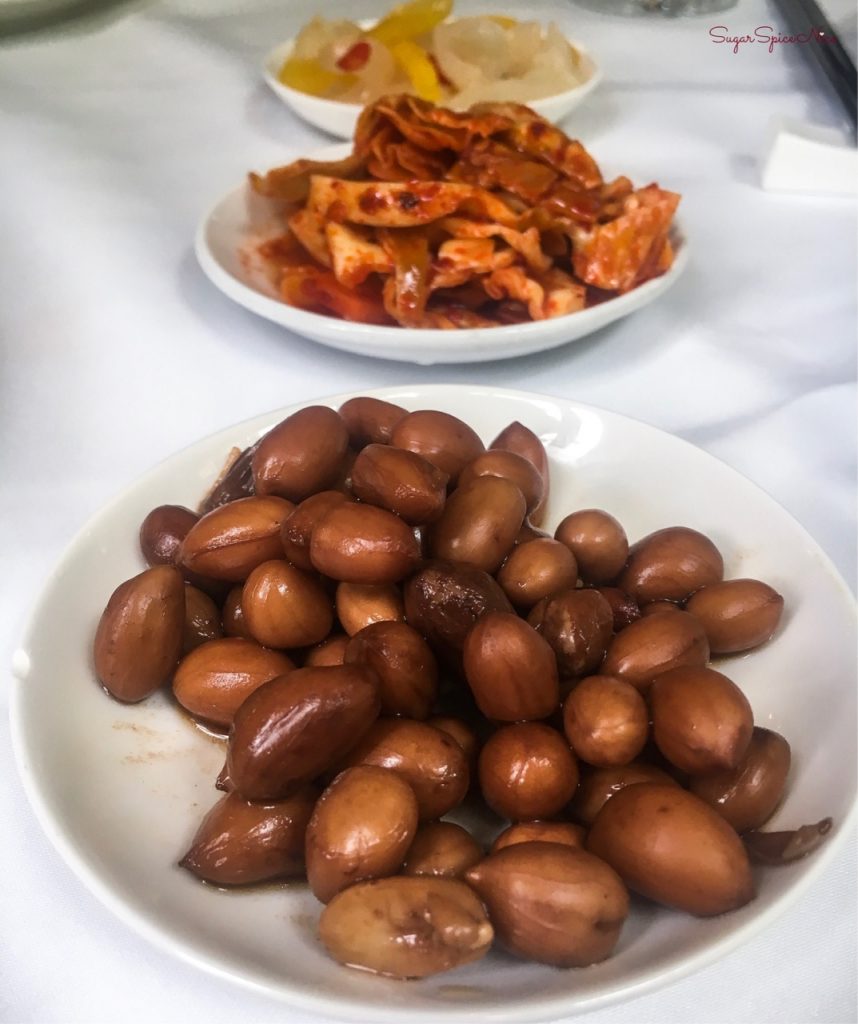 I started with some soup and tried out a little bit of the Manchow and the Sweet Corn Soup. The Manchow Soup felt like perfection – warm goodness from all the ginger-garlic. The Sweet Corn Soup was generously topped with vegetables and was indeed very comforting.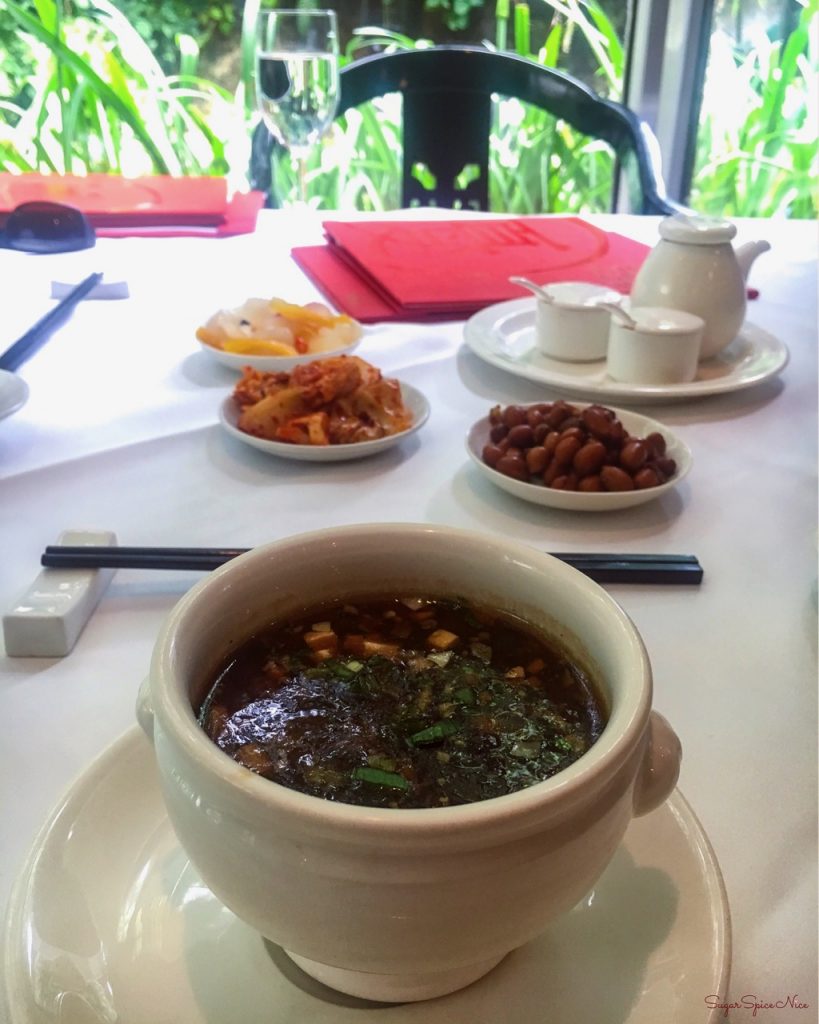 I tried a whole bunch of their appetizers.
Cheong Fun Dim Sum – they're made fresh and have a delicately thin outer covering and a very generous filling of vegetables. These were melt in your mouth – the flavor of the vegetables along with the mild sauce was exceptional.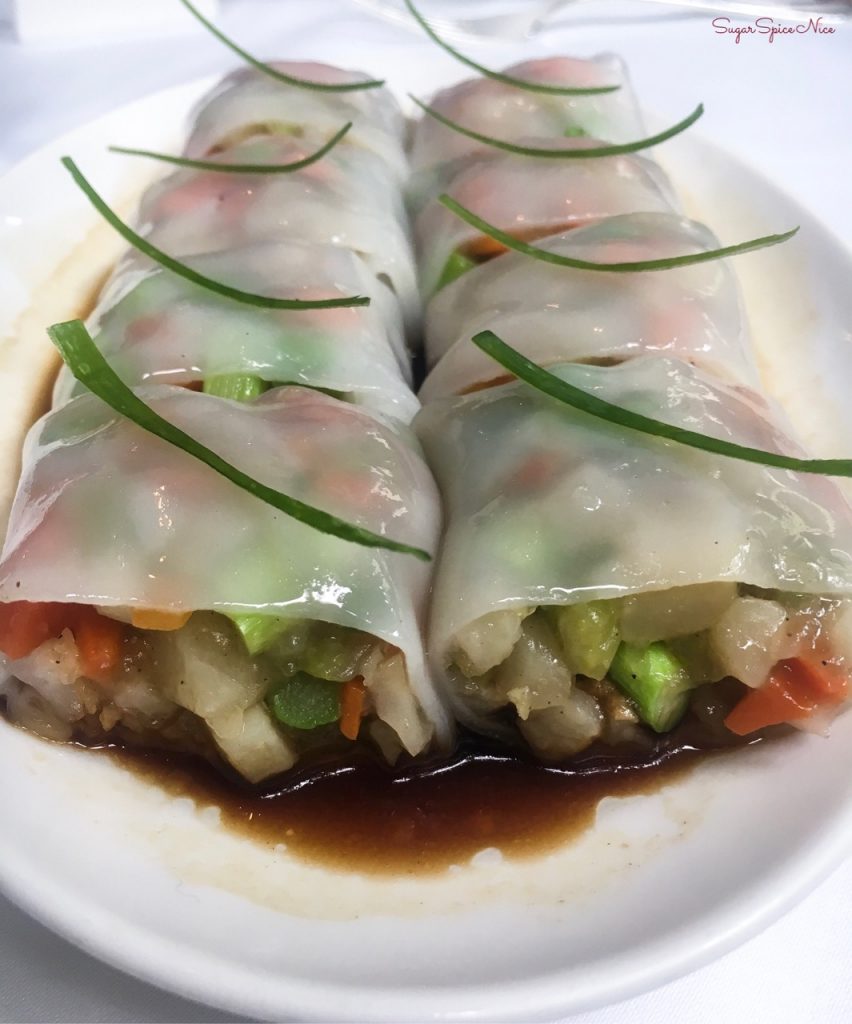 Onion Pancakes – these were as delicious as they look! Deep fried and with an extremely tasty stuffing inside. I absolutely recommend ordering these.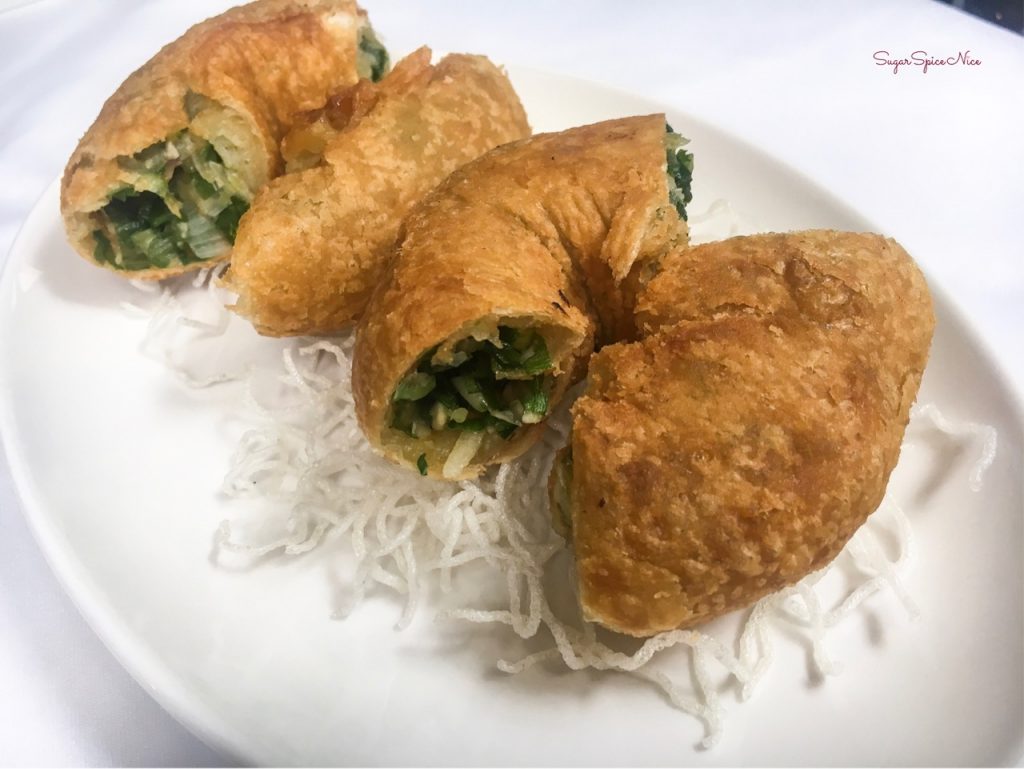 Crispy Honey Chilli Vegetable – large chunks of vegetables, deep fried. They had a splendid hot and sweet kind of taste.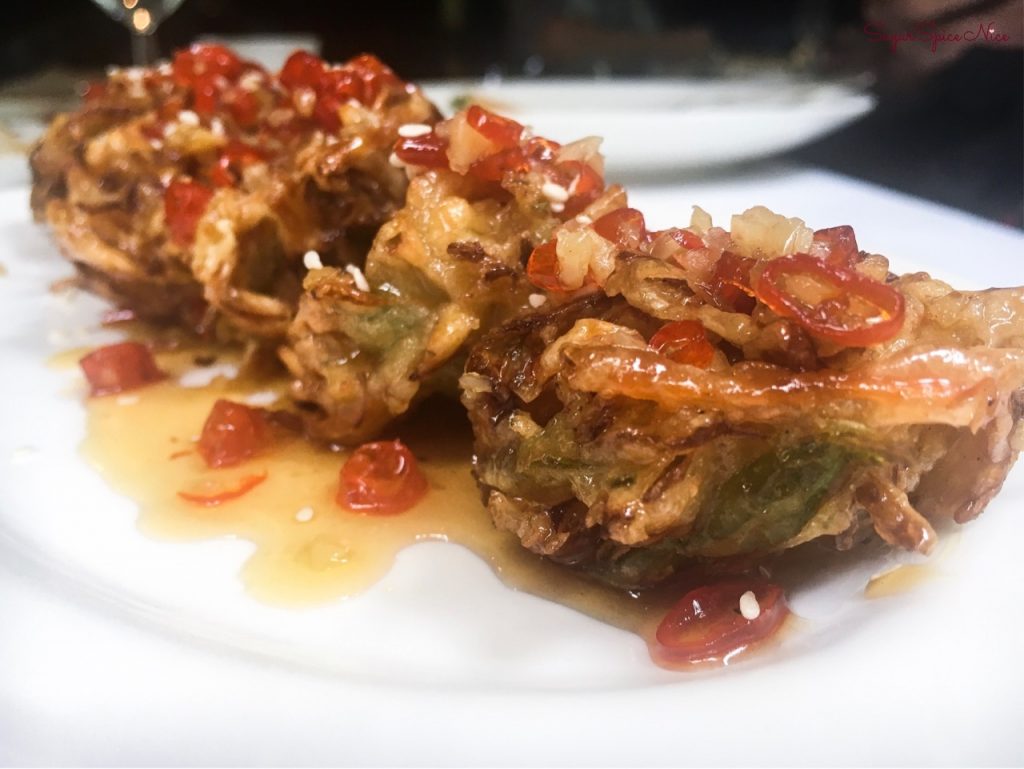 I also completely over-indulged while eating my main course. I tried their Singapore Rice Noodles which were yellow in color and came with some vegetables. They felt extremely light and went perfectly with the Fresh Garden Greens in Hot Garlic Sauce. I also tried their Fried Rice with Star Anise, Caramelized Onions and Fried Garlic. This had a distinctive flavor and was such a good combination with the Wok Fried Greens in the Ponzu Sauce. This gravy was very light, and had an almost citrusy feel to it. The water chestnuts, broccoli, tofu, carrots did lend their flavor and all in all I thoroughly enjoyed this one.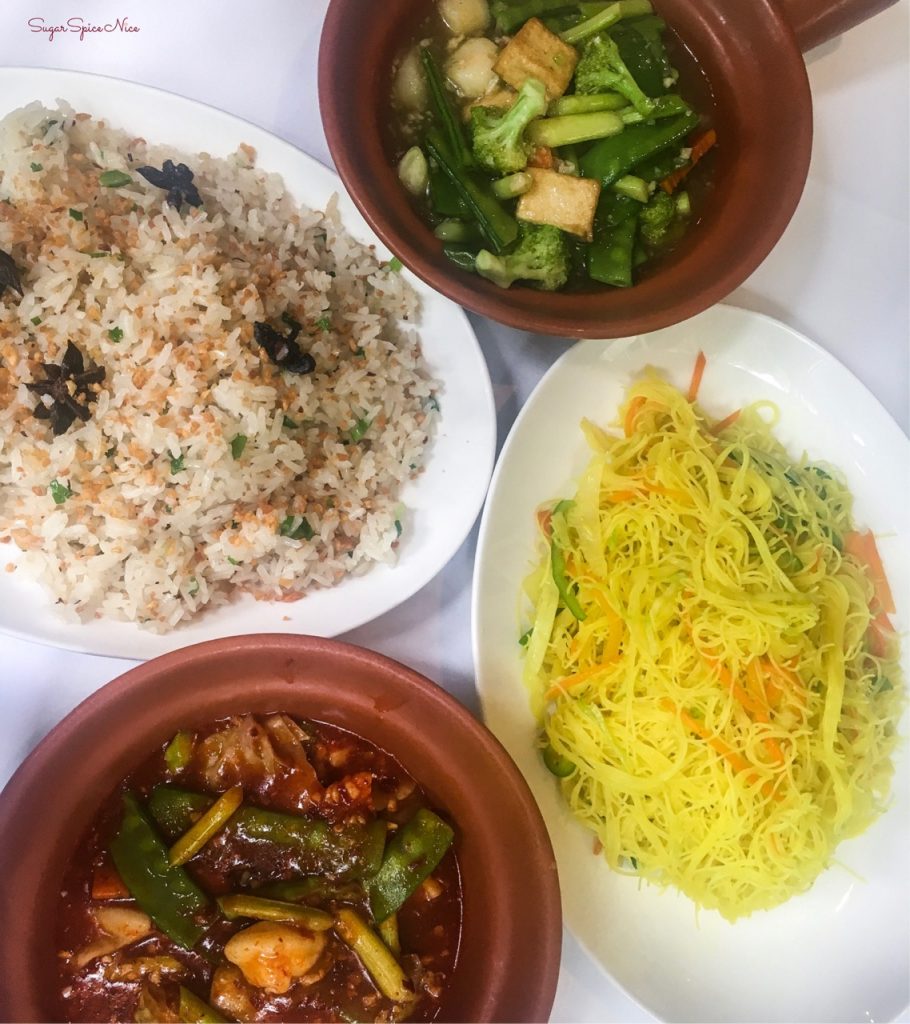 For dessert I tried their signature dish – the Gula Melaka. A pudding made from Sago and Coconut Milk. Very different!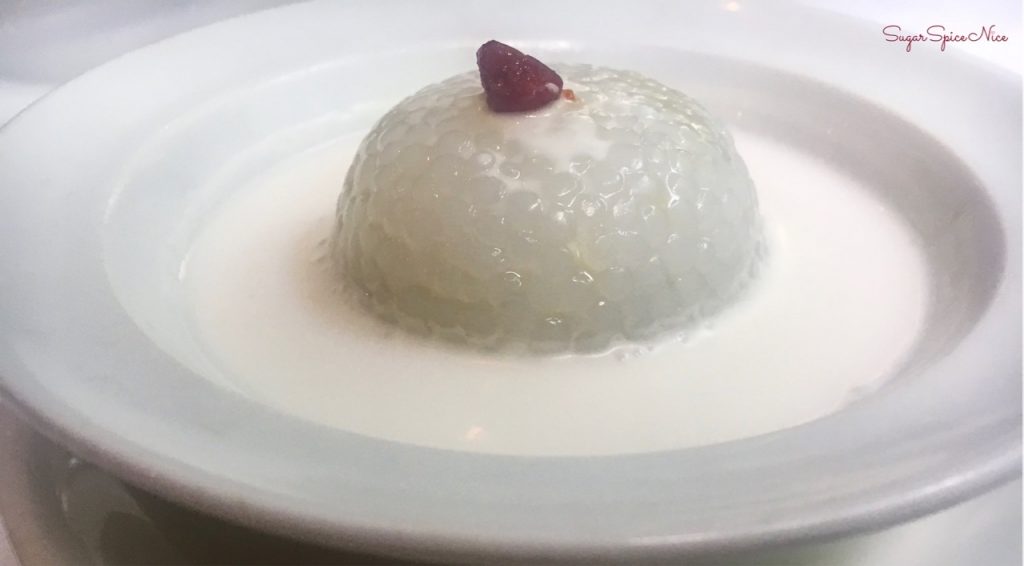 And I also tried their Handmade Hazelnut Ice Cream – and this is officially the best hazelnut ice cream I've tasted in the longest time. It is so beautifully creamy just so pleasing!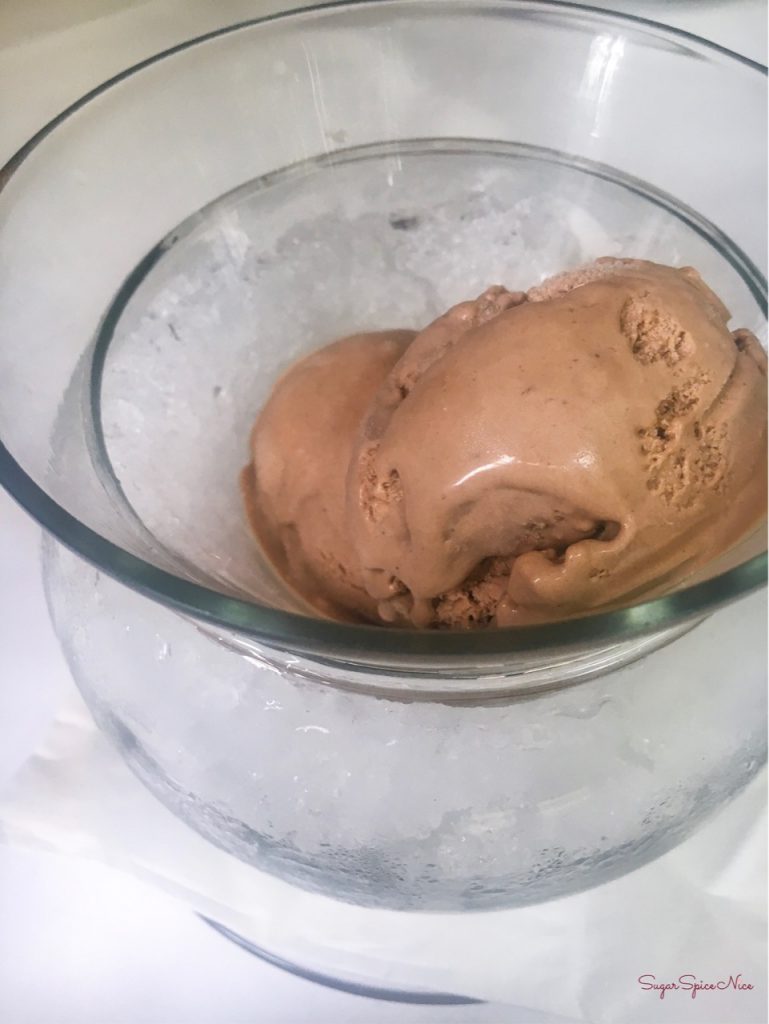 The staff at The Great Wall are extremely polite and helpful. They not only guide you on what you should order, but also provide recommendations based on your likes, allergies etc.
I totally recommend this place. It's gorgeous and serves delicious food.
They also have a very interesting set menu for lunch on weekdays and you could even check that out.
Here is a little snippet from my visit to The Great Wall at The Leela
Subscribe to my Youtube channel here
Follow me on my Social Media:
Instagram 
Twitter 
Snapchat
Facebook