I've passed Mockingbird Cafe Mumbai so many times and yet I managed to go there only very recently. If you are passing by that Churchgate road in the evening or night, you will definitely notice the quaintly lit Mockingbird Cafe. It looks really pretty from the outside.  And the food is pretty good too.
Here's a little video from my visit to Mockingbird Cafe Mumbai
Subscribe to my YouTube here  
Mockingbird Cafe Mumbai has a vibe of it's own – wooden interiors, witty wall posts, great music and delicious food. When I was here, they did have the Hummus Festival going on in association with Chef's Basket and because of this I did get to try out some hummus as well.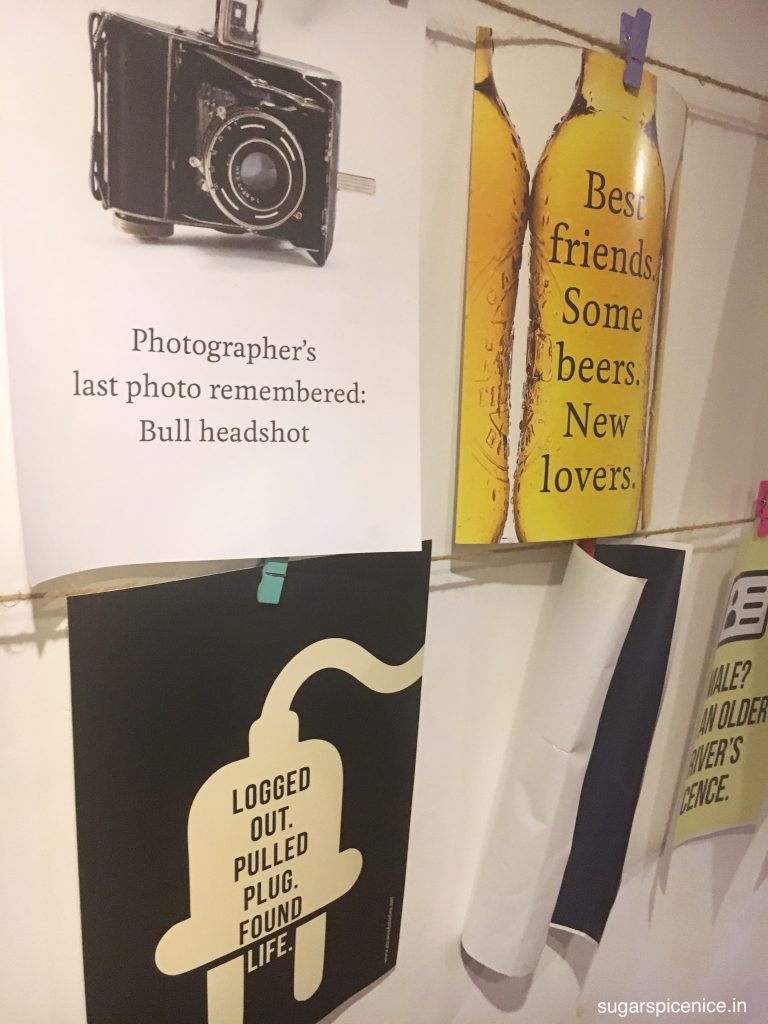 I started my meal with the hummus platter. This was essentially 3 different types of Hummus by Chef's Basket along with some fresh and crispy Pita and Lavash from Mockingbird Cafe.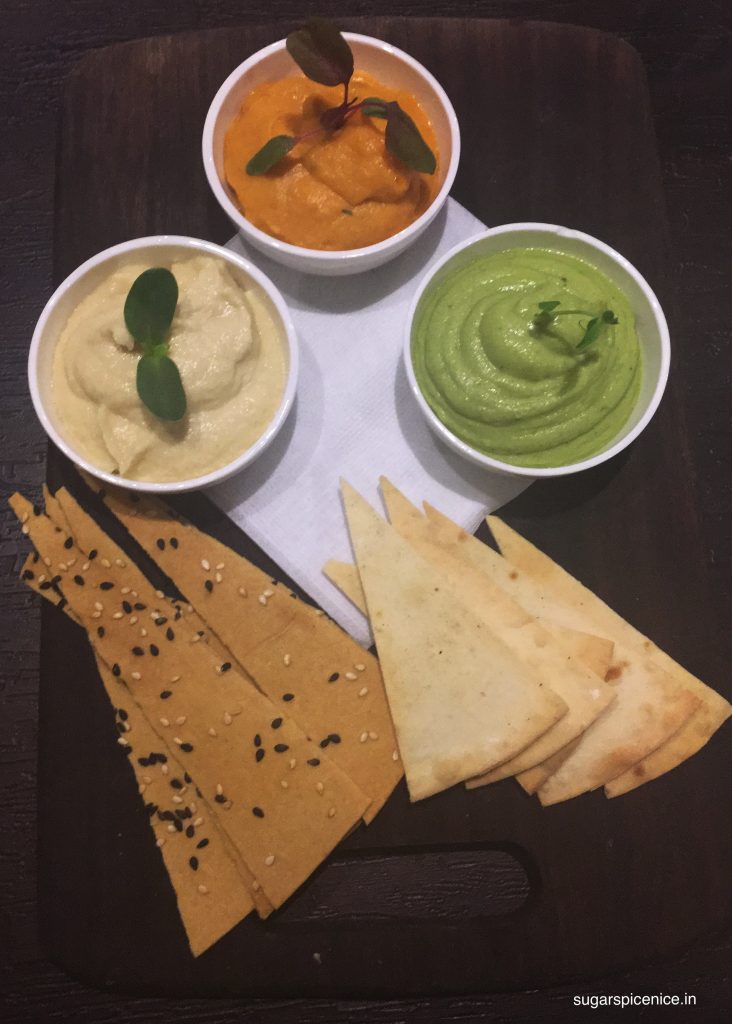 The first type of Hummus I tried was the garlic one. I would say that the garlic flavor was pretty prominent. However, I did feel that it lacked that nice creamy texture which for me is pretty essential for Hummus.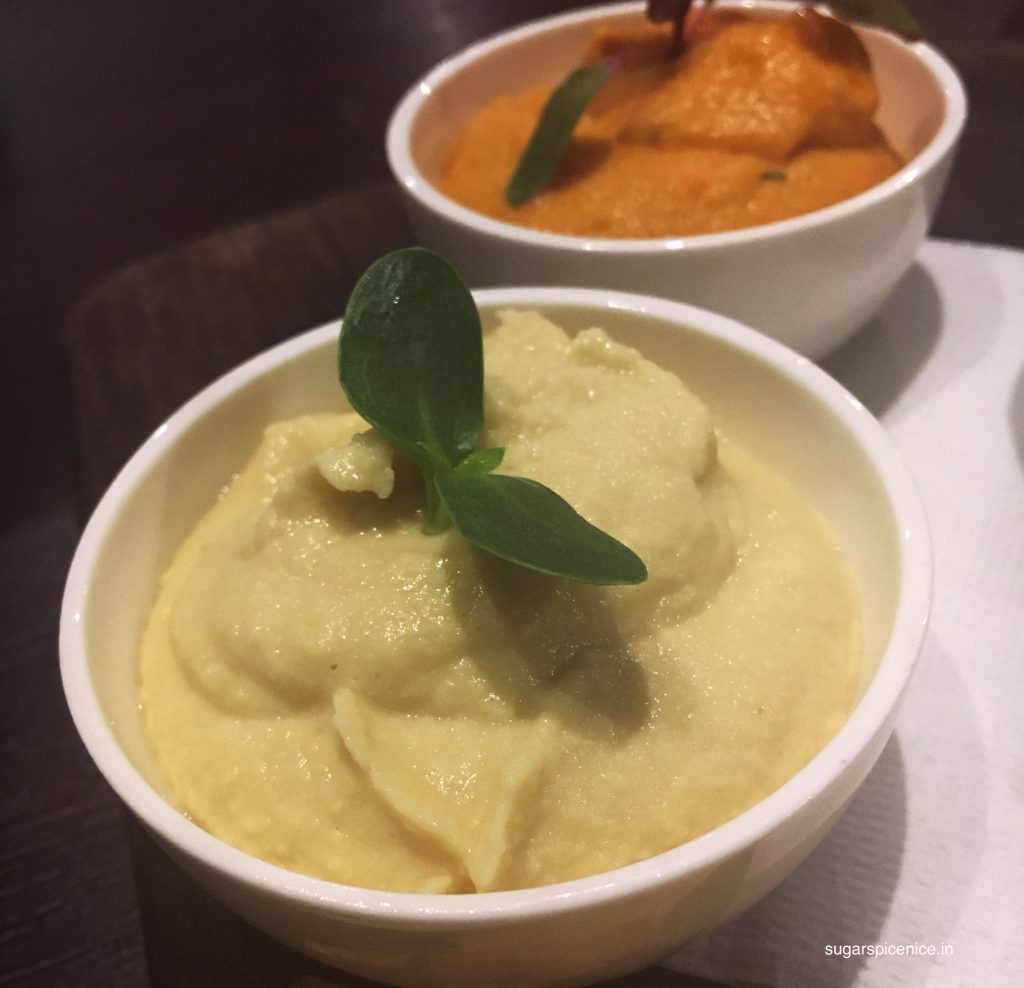 The next one was a Pesto flavored Hummus. Strong Pesto flavor – if you like that flavor then you will definitely enjoy this.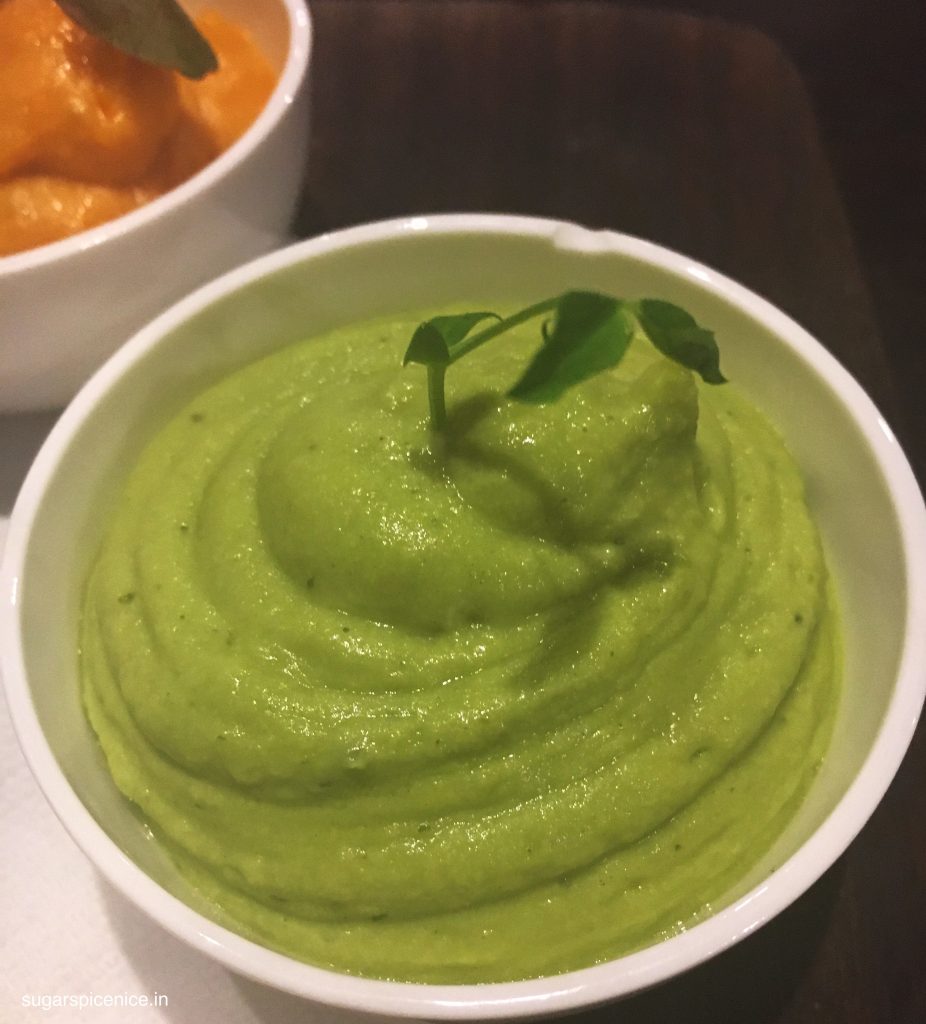 And the last one was the red pepper Hummus. It was actually the one that I liked the most. It did have that slight fiery after taste.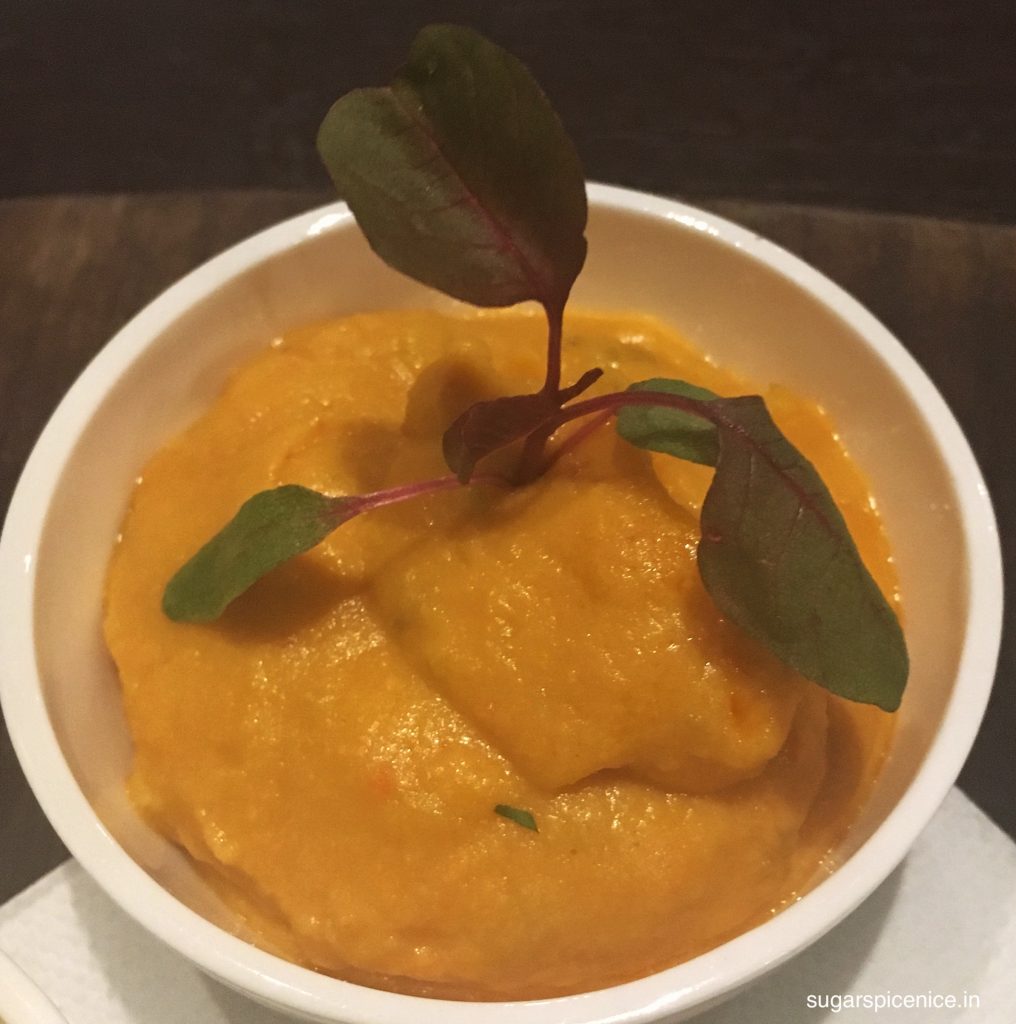 Next I tried the Mexican Hummus Salad. This had peppers, cherry tomatoes, green and black olives and lettuce and topped with some basil leaves. It had the garlic hummus mixed in it so there was a pretty mild but lingering flavor from that. A generous amount of black pepper was sprinkled on top which did add it's own element to the salad.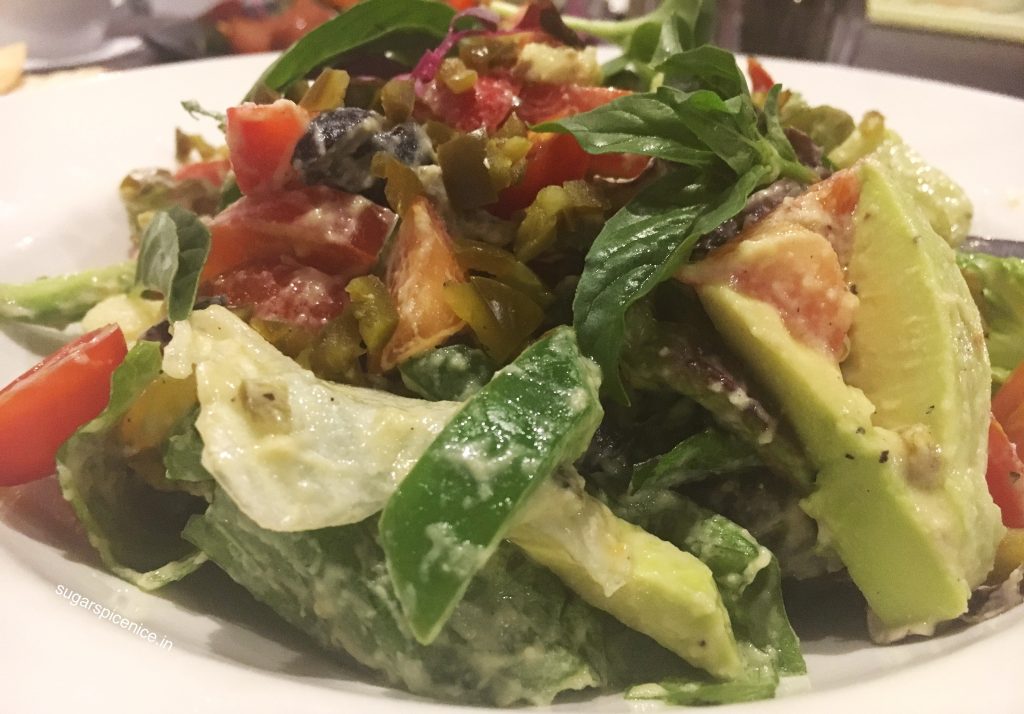 Next I tried something called Mix Cheese Chilly. These were balls made of paneer, Mozarella and Cheddar cheese together. These fried balls were tossed in a hot Sri Racha Sauce which did have a mild hint of sweetness as well. Even some onions and peppers were tossed in there which did have a nice flavor of their own. I quite enjoyed this dish – if you eat the pops quickly you will enjoy their crunchiness. And the hot and spicy flavor of the sauce is easily toned down by all the cheese.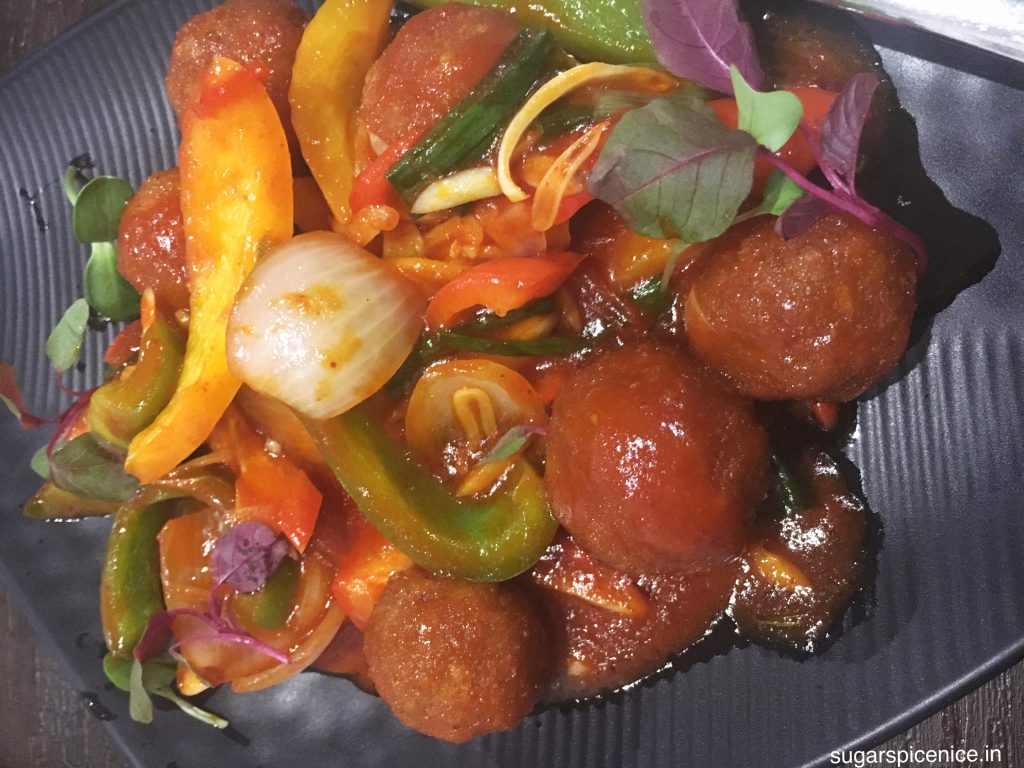 I also tried their stone baked Margherita Pizza. The sauce here was nice and tangy and the fluffy cheese and that sauce together felt like an awesome combination. The crust to me felt a tad bit chewy, but to be honest the sauce was way too delicious to notice that!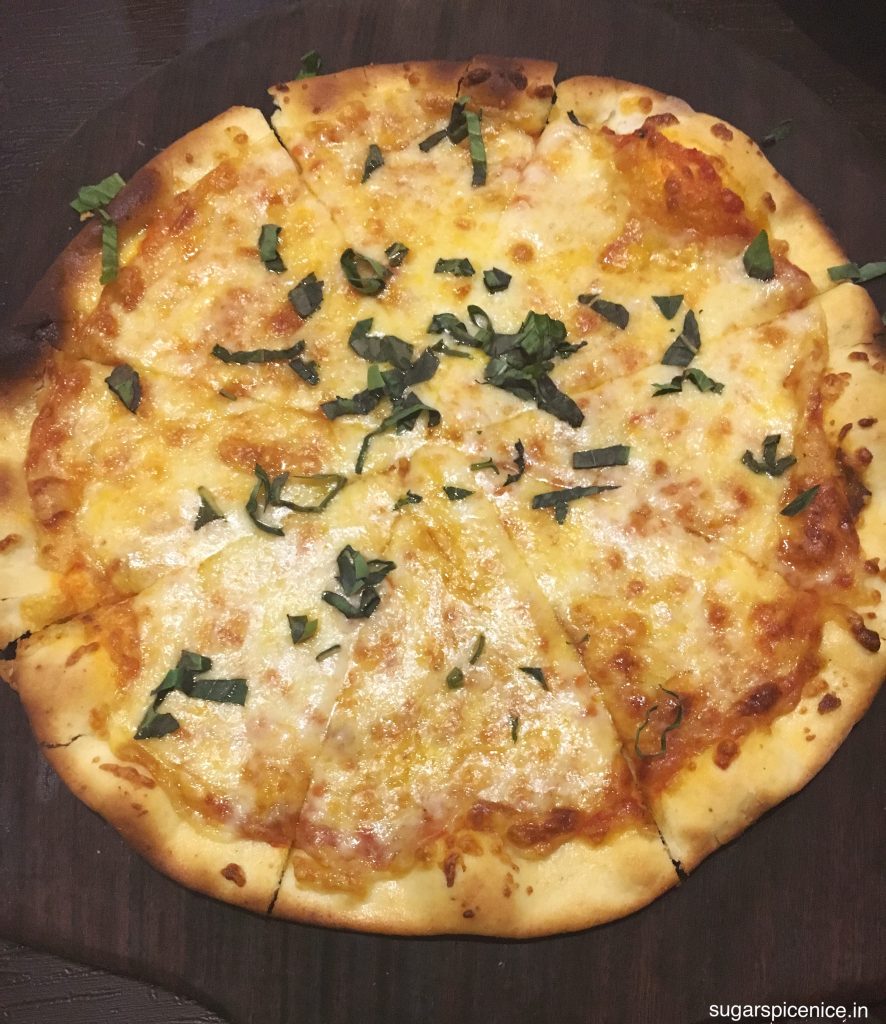 I also tried some of their Spaghetti Arrabiatta. Now this was literally perfect! Well done Spaghetti with the perfect slightly spicy, slightly tangy tomato sauce. It's such a crucial dish, but not everyone can do it this well. I will definitely recommend this dish to any pasta lover!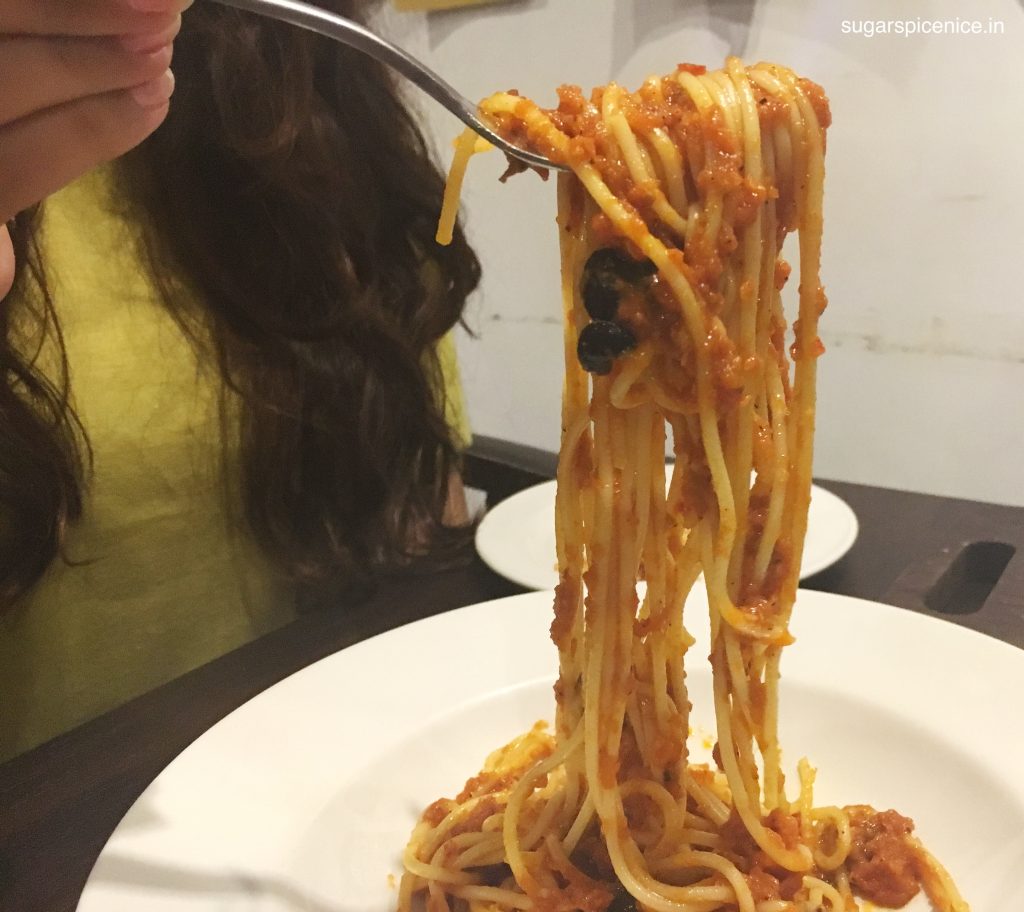 I also enjoyed some drinks along with my meal. One of them was Summery Melon – fresh watermelon juice, some cranberry syrup and a hint of lime. It wasn't over sweet but in fact extremely refreshing. You can also feel a tad bit of apple juice in it. I also tried another drink called Paradise. It had a very peculiar raspberry flavor which hits you almost instantly. It's ingredients also include passion fruit juice, orange juice and apple juice. It's topped with some mint leaves as well.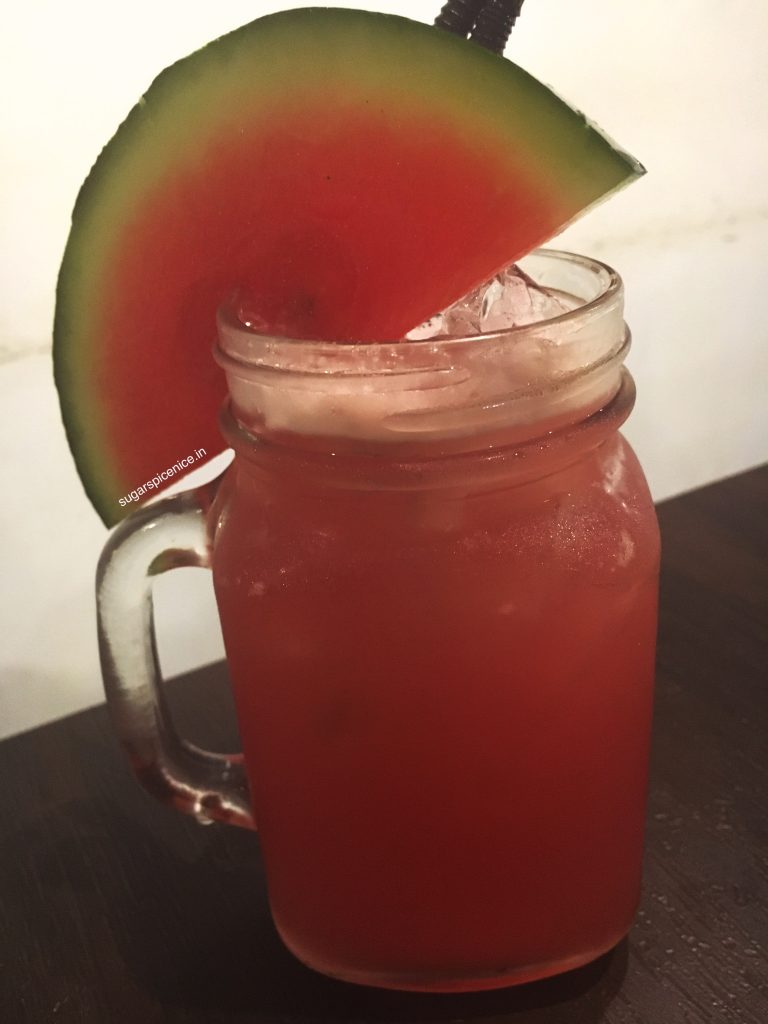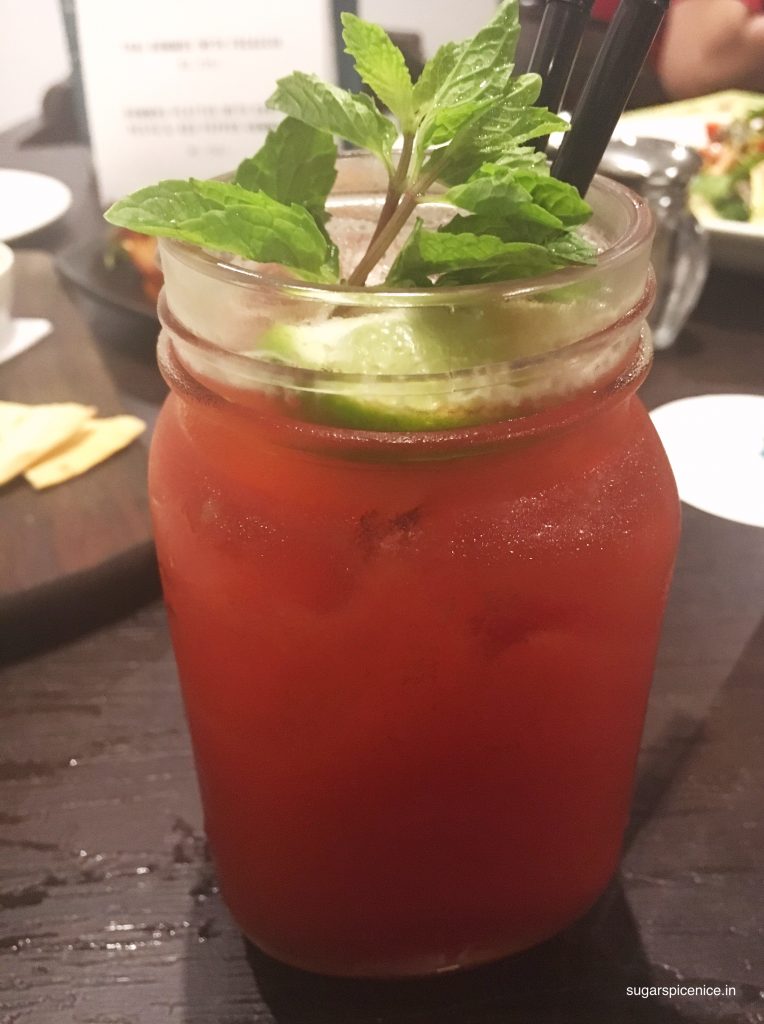 Finally for dessert, I indulged in some Flourless Chocolate Cake with some Vanilla Ice Cream. This comes slightly warm and is drizzled with chocolate all around. It's not all that gooey but pretty delicious. The warmth from the cake and the cool ice cream really blend well together.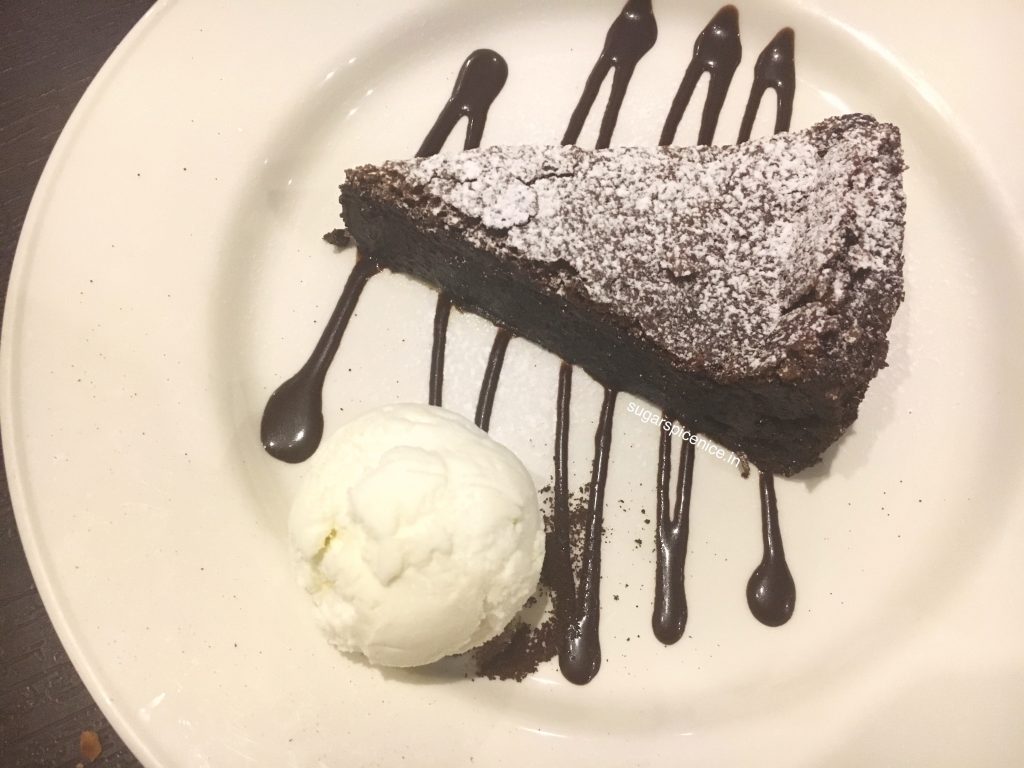 So that was it from my visit to the Mockingbird Cafe Mumbai and also my tryst with the Hummus Festival by Chef's Basket. It was an absolute pleasure being hosted by Mockingbird Cafe and I hope to be back soon to try more of their food.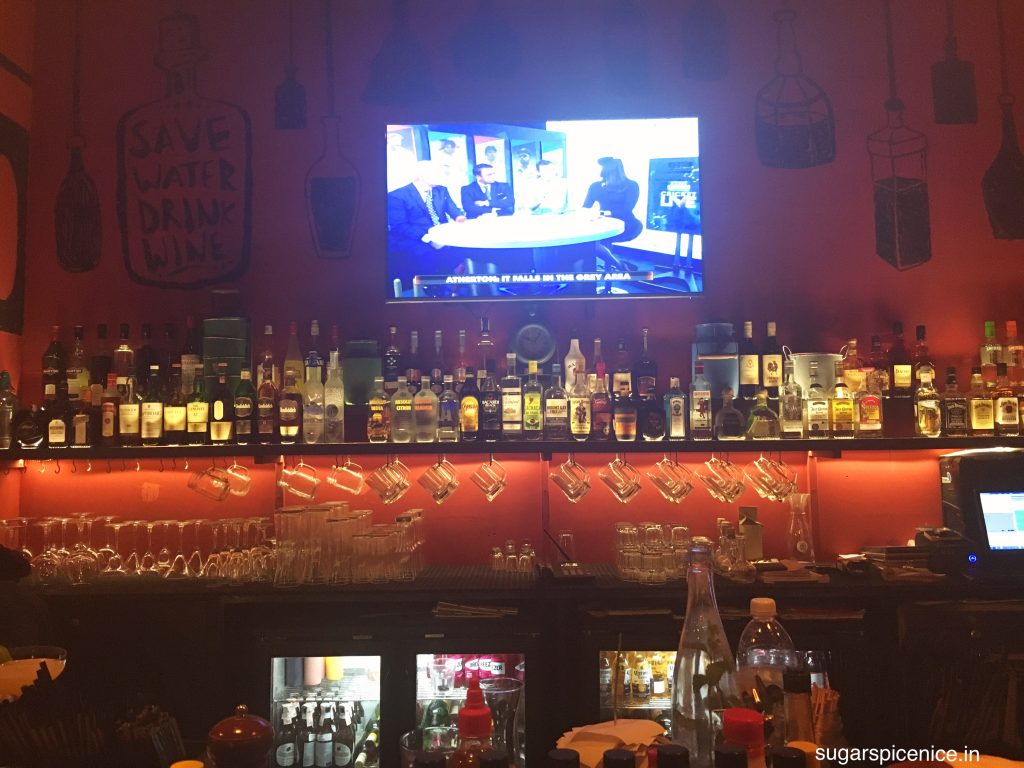 Enjoyed reading? Then leave me a comment to tell me that you did! And also don't forget to share this with your friends and family.
Let's stay in touch. You can find me on:
Instagram 
Twitter 
Snapchat
Facebook