Masalabar – Review
Watch the full video here 
Rating – ⭐⭐⭐⭐ and half!
Fancy schmancy chill place – that's Masalabar. Keep reading to know my experience here!
Carter road. Early evening. Sunset. Cocktails. Experimental food. You get the picture! My experience at Masalabar was pretty damn good.
Special mention for Chef Vilas and all the other staff – very friendly and helpful.
Recommend: 
Cocktails – Malabar Hill and sunset at carters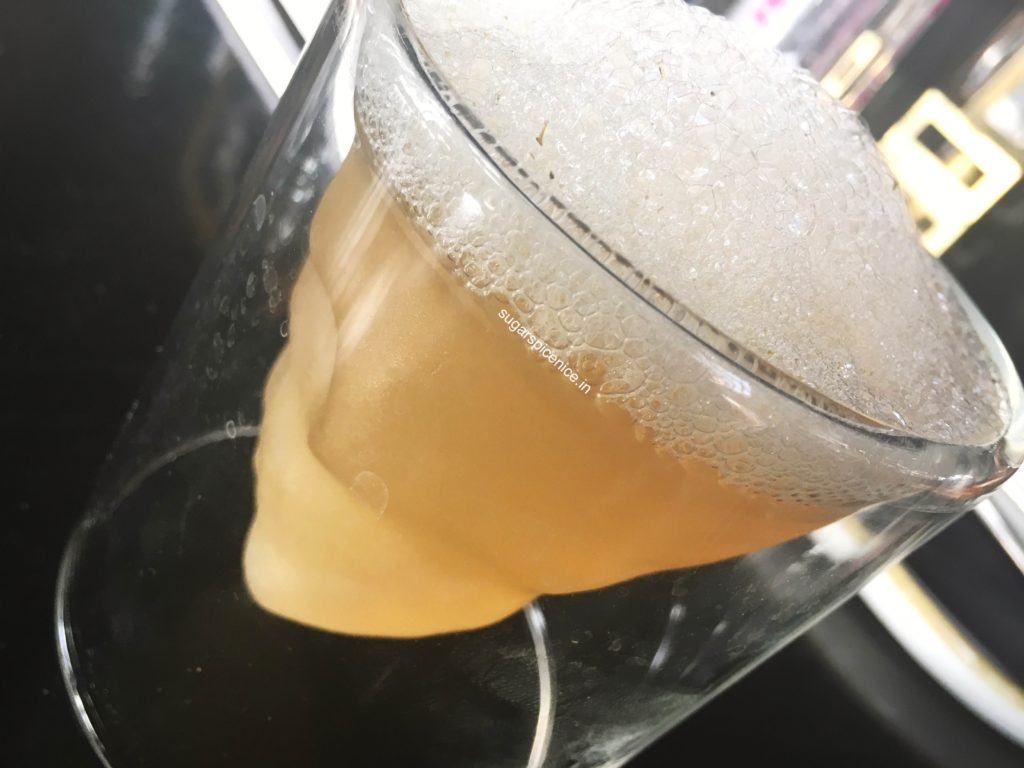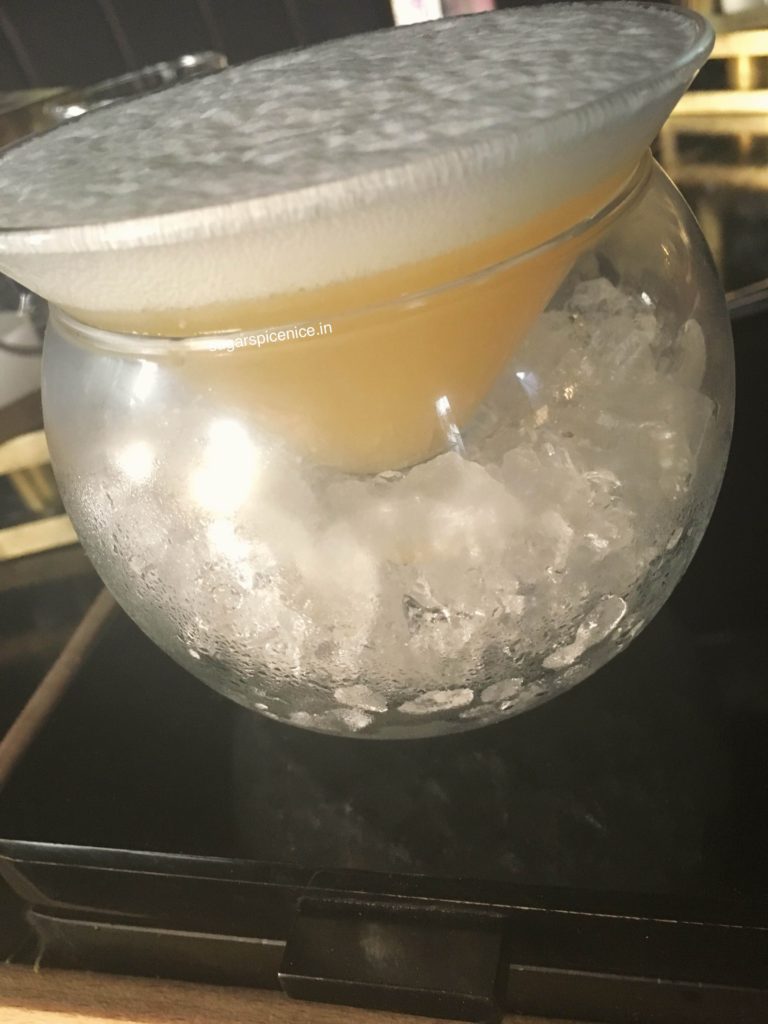 Starters – chana chaat, charcoal pav bhaji, Tortilla chaat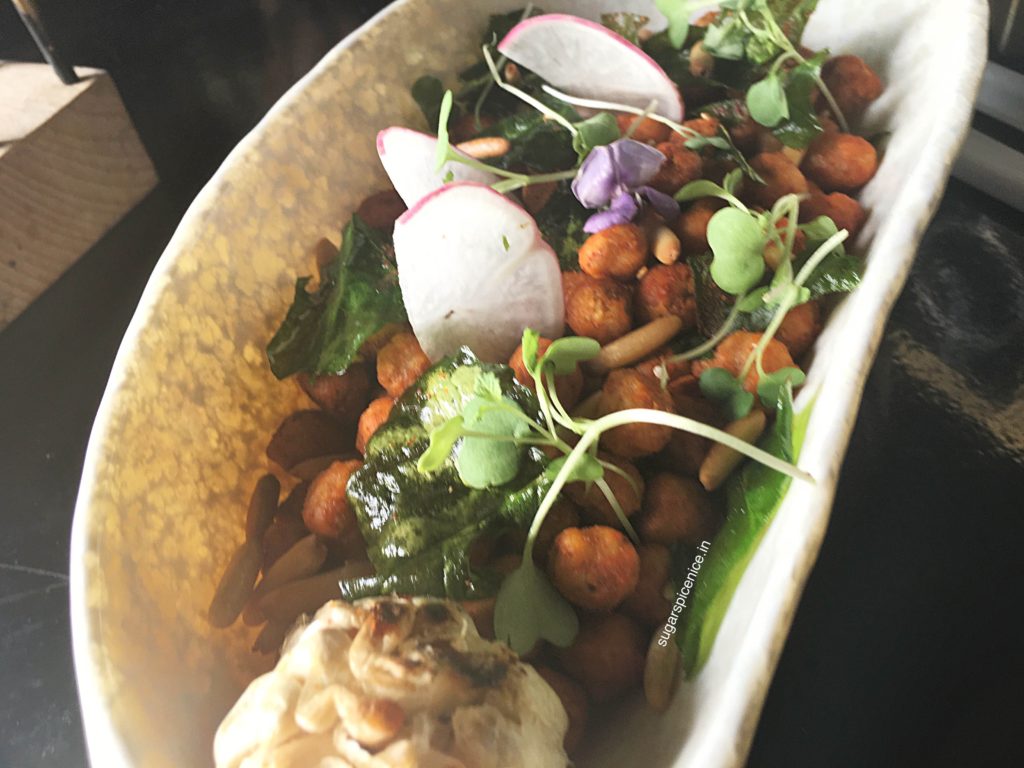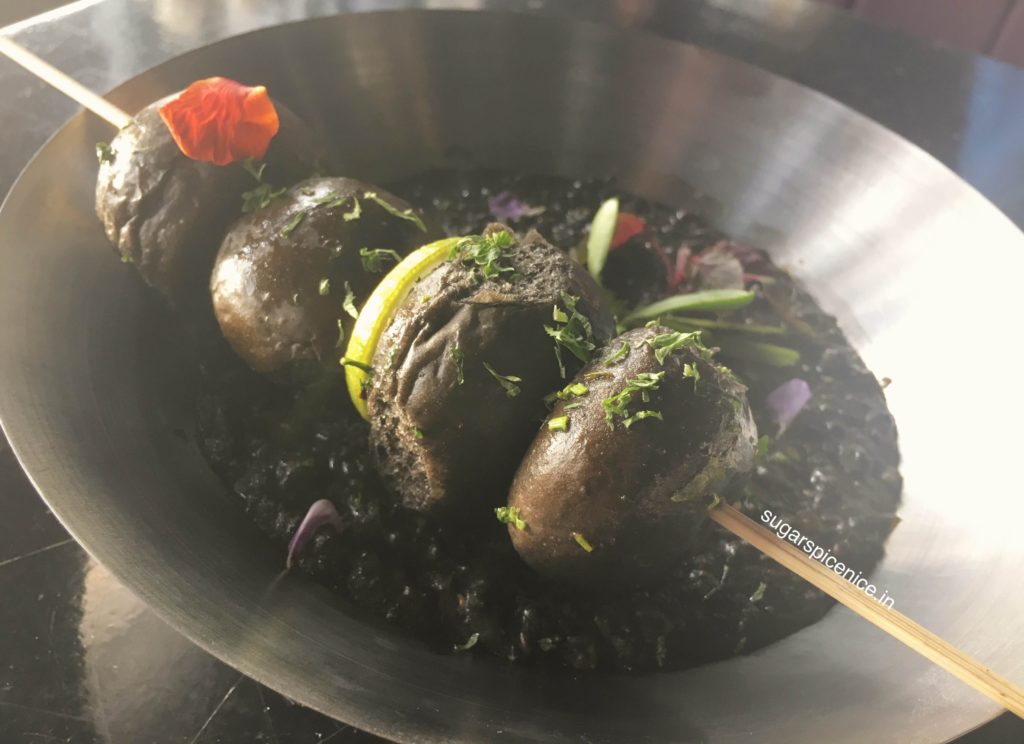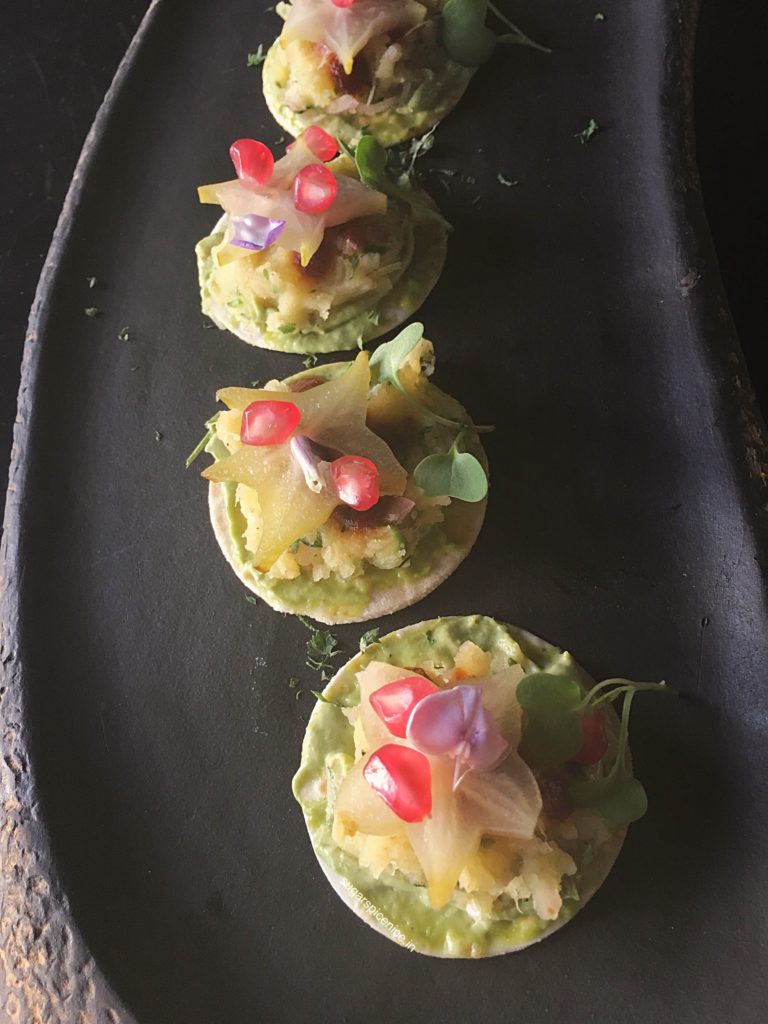 I started with a dish made of kabuli chana – it was crunchy and soft at the same time. Tempered with a whole lot of tasty masalas and curry leaves. It had loads of cruncy pine nuts that took this dish to another level. Served with some radish, kale leaves and chopped onion on top.
Next I had the charcoal pav bhaji. When I saw this dish, I definitely didn't think that I would even remotely enjoy it. Basically they've used edible charcoal which gives it a deep grey color. I didn't find it did much for the flavor. The bhaji was actually quite delicious..perfect flavor..perfect butter..awesome taste. But – special mention for their pavs..beautifully soft and fresh.
Next I had their barbecue Kathal Burger – I know right..Kathal..i.e. Jack fruit! I absolutely do not like jack fruit and only really tried this burger when the chef insisted. For Kathal, it was actually pretty tasty. The Kathal had a whole lot of spices, chaat masala and the barbecue sauce flavor was really good. But psychologically I couldn't get myself to eat too much of Jack fruit! Again – special mention for their burger bun..soft and how! Ohh..And the chips that came with this were the real bomb. Amazing homestyle potato chips – thick and crunchy. Loved them and could totally eat a bowl of just those!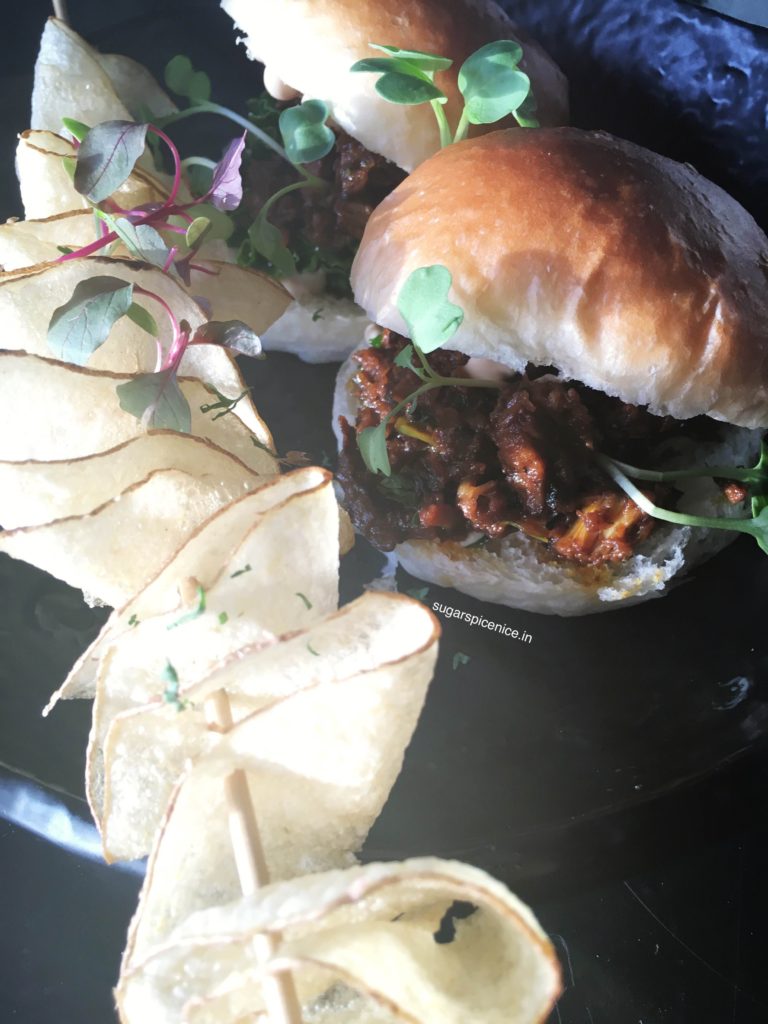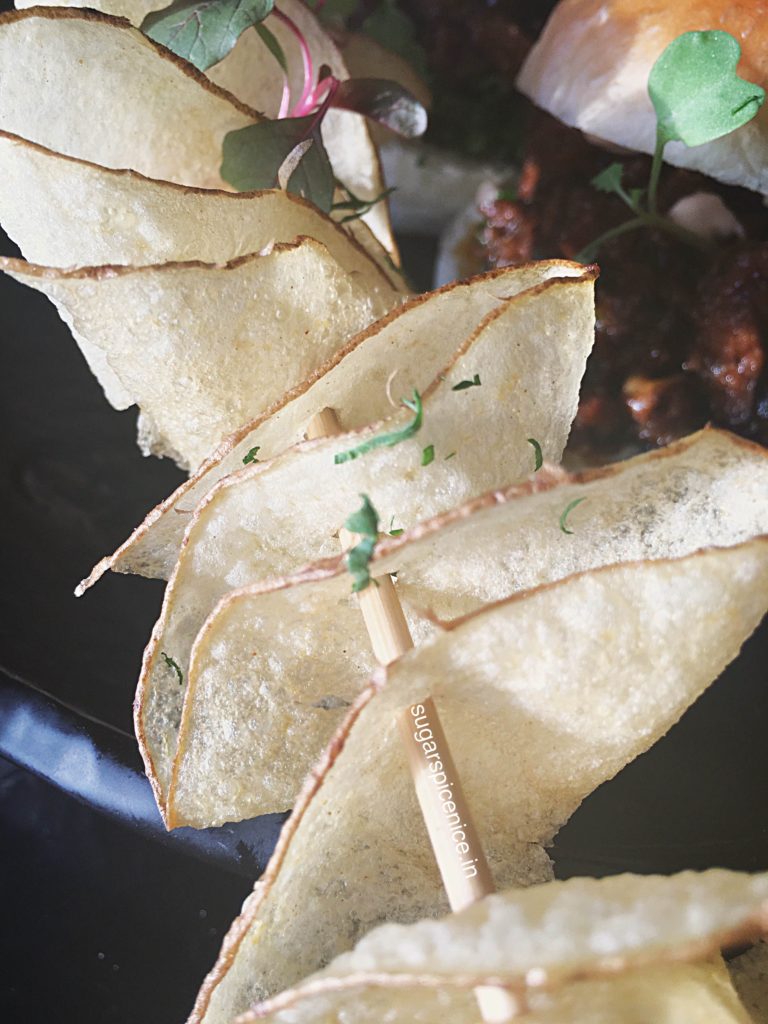 Then I tried their Tortilla chaat – basically Tortilla Papdis, mint mayo, sweet potatoes, imli chutney, pomegranate and sev..topped with some kale leaves. I absolutely loved this..it was a complete khatta meetha flavor and the Tortillas felt really different and nice.
Then I tried the litti chokha balls. These were topped with some brinjal pulp on top. I didn't really care much about these.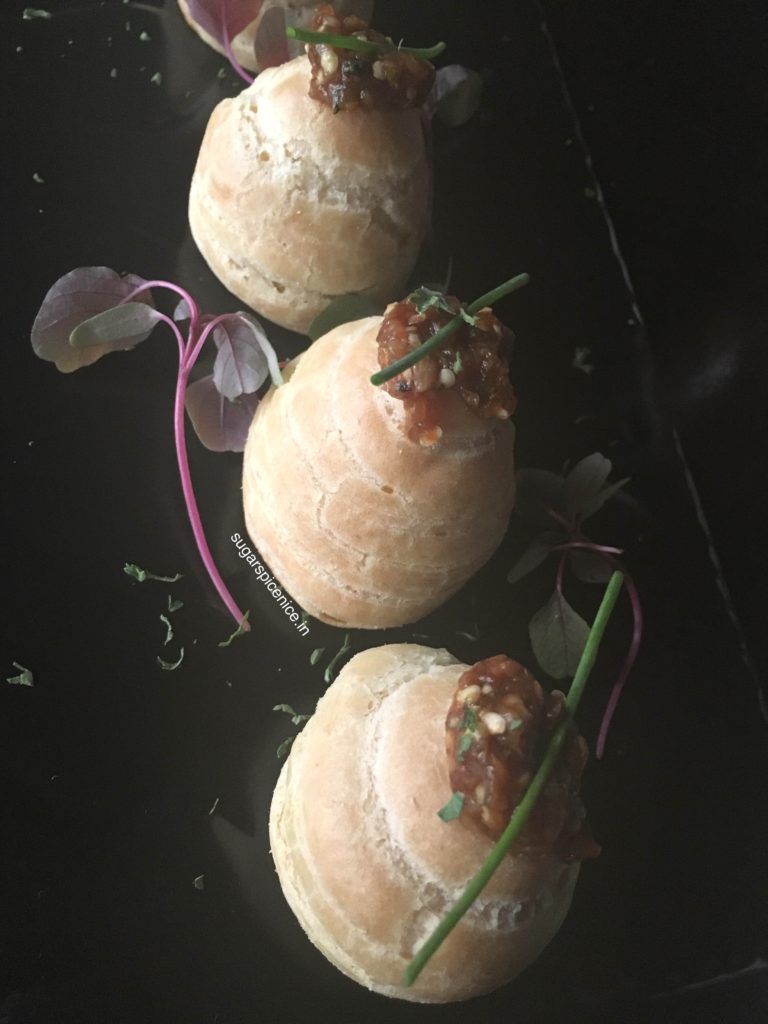 I tried 3 different cocktails. All of their cocktails have some attachment to a popular area in Mumbai. The first was based on Chowpatty and was a coconut based cocktail with a very strong flavor of curry leaves. Honestly I don't like coconut flavor too much..So this one was ok. The presentation was top notch – it came in something that looked like a vase…And was seated in a cage. Along with some chana jor garam for chakhna.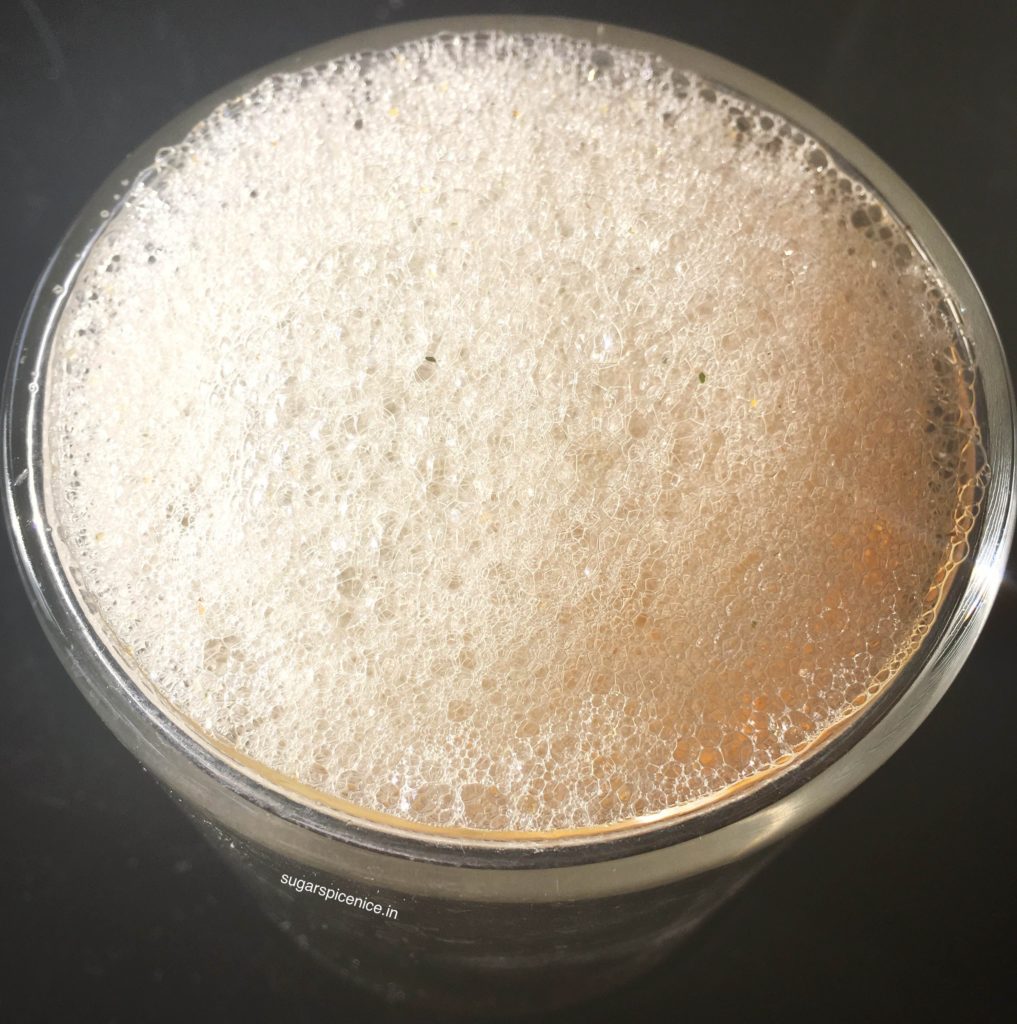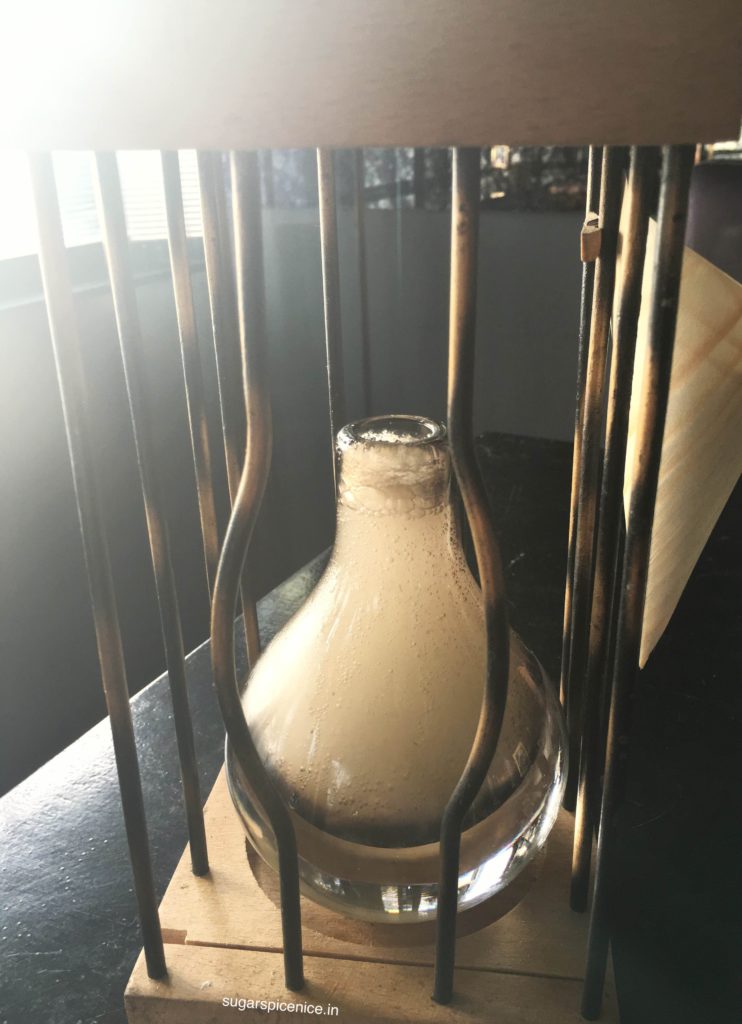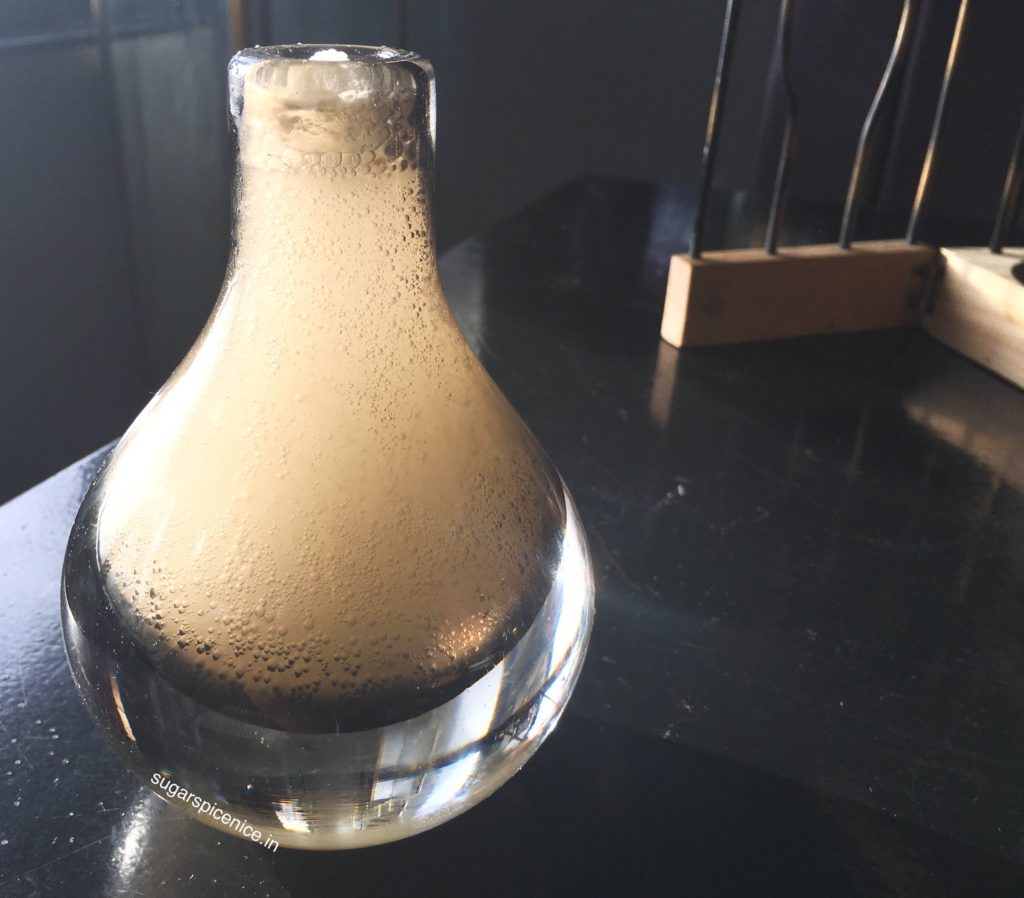 Next I tried the Malabar Hill drink. This had a whole lot of chamomile and thyme infused with vodka. This was very very refreshing. Totally recommend.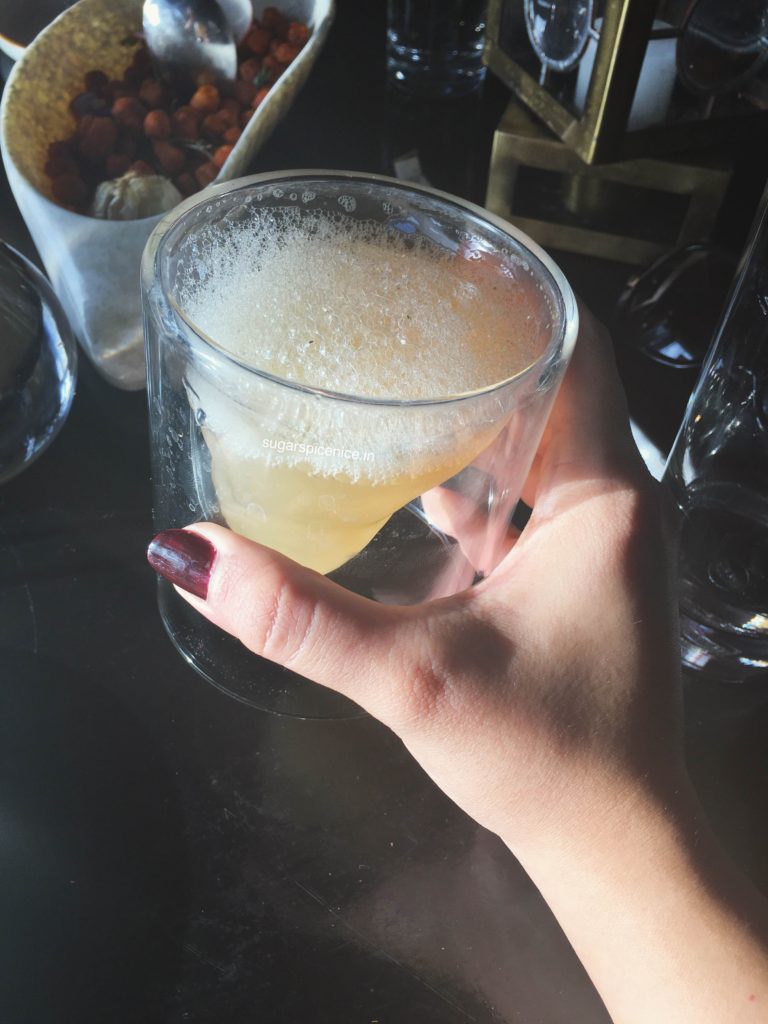 And lastly there was a whiskey based cocktail. This was called sunset at carters and it was a beautiful pale yellow kind of color. Whiskey, rosemary and orange made for a great combination. I'm not really fond of whiskey but this one was really good. A bit strong though.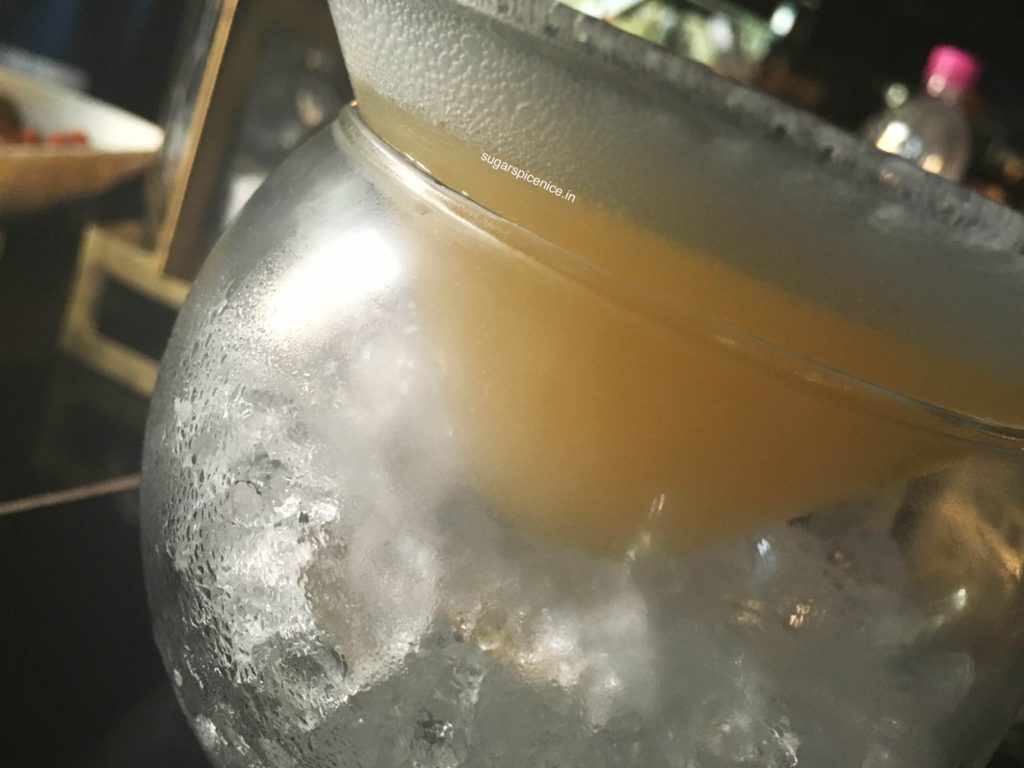 For dessert I had a weird huge tree placed on my table with some Baileys , chocolate and rabdi lollipops growing on it! I love chocolate and I love Baileys. But I don't like rabdi so much. So honestly I didn't care much about this.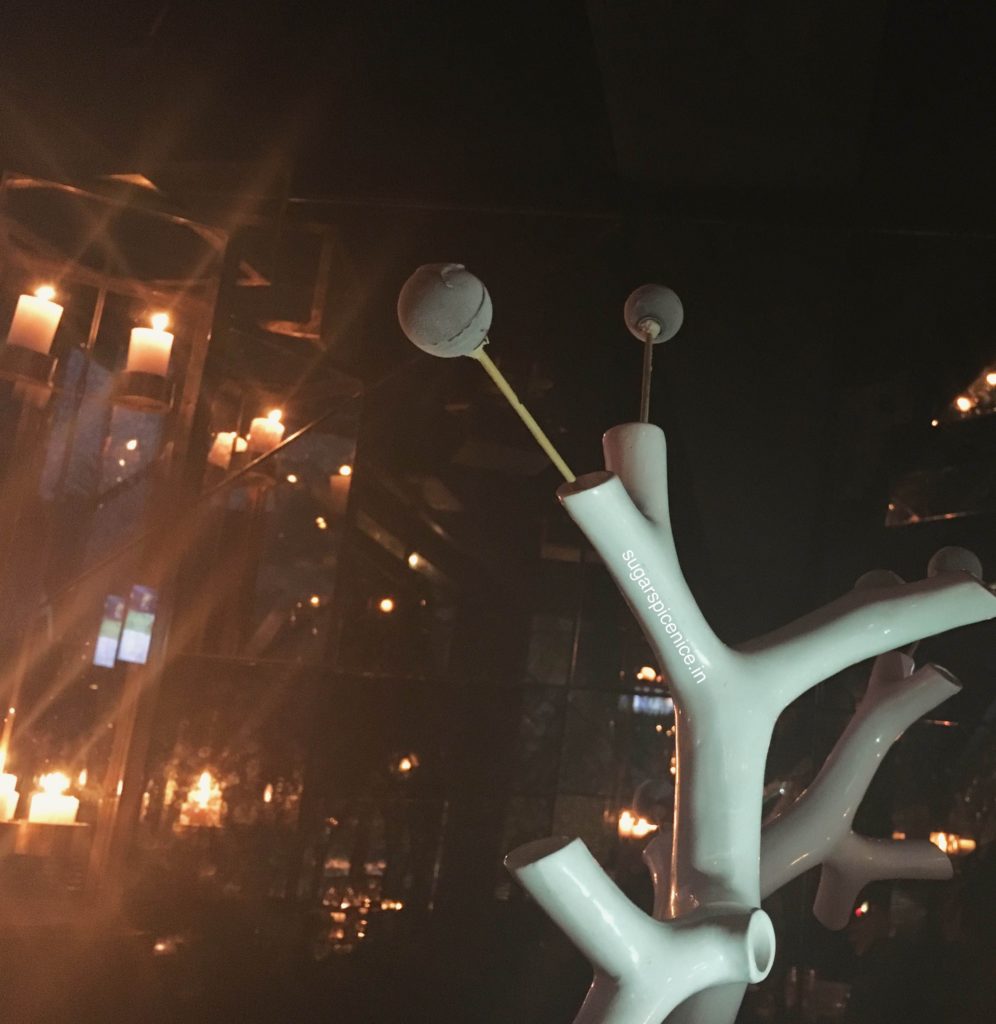 Overall I had a great time. This place too is an experience, like most of other Jiggs Kalra places.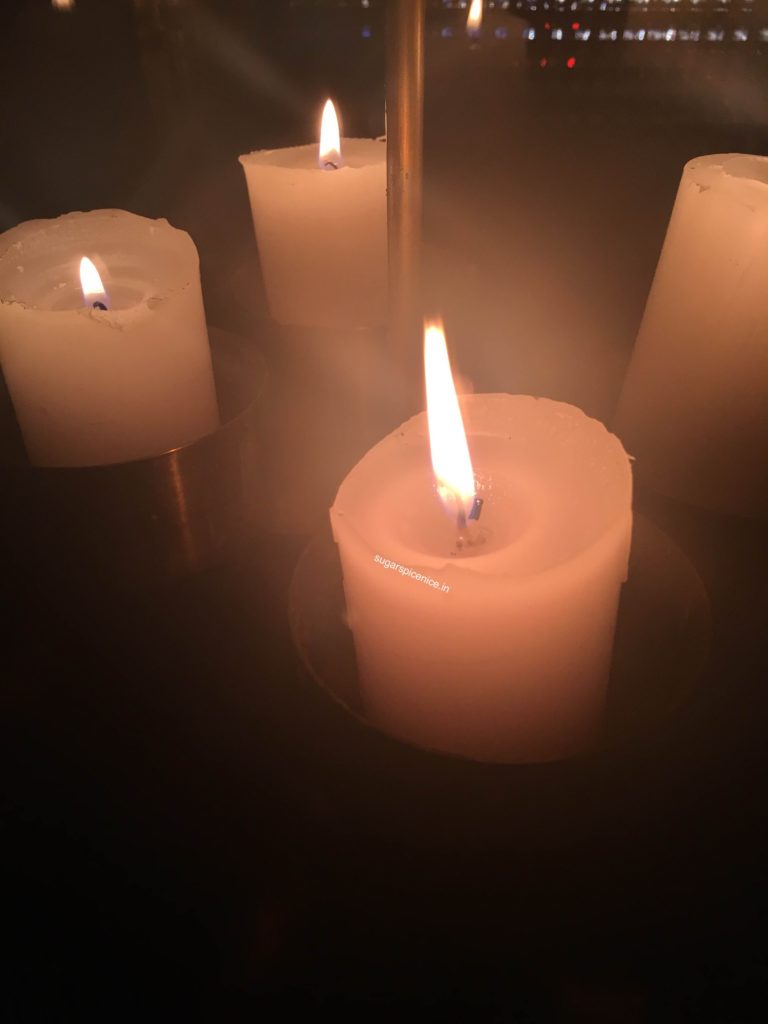 My meal was complementary but that doesn't affect my views.