After at least a dozen recommendations from fellow foodies, friends and family, I tried out Jamies Pizzeria Mumbai. Talk about being super late to a party!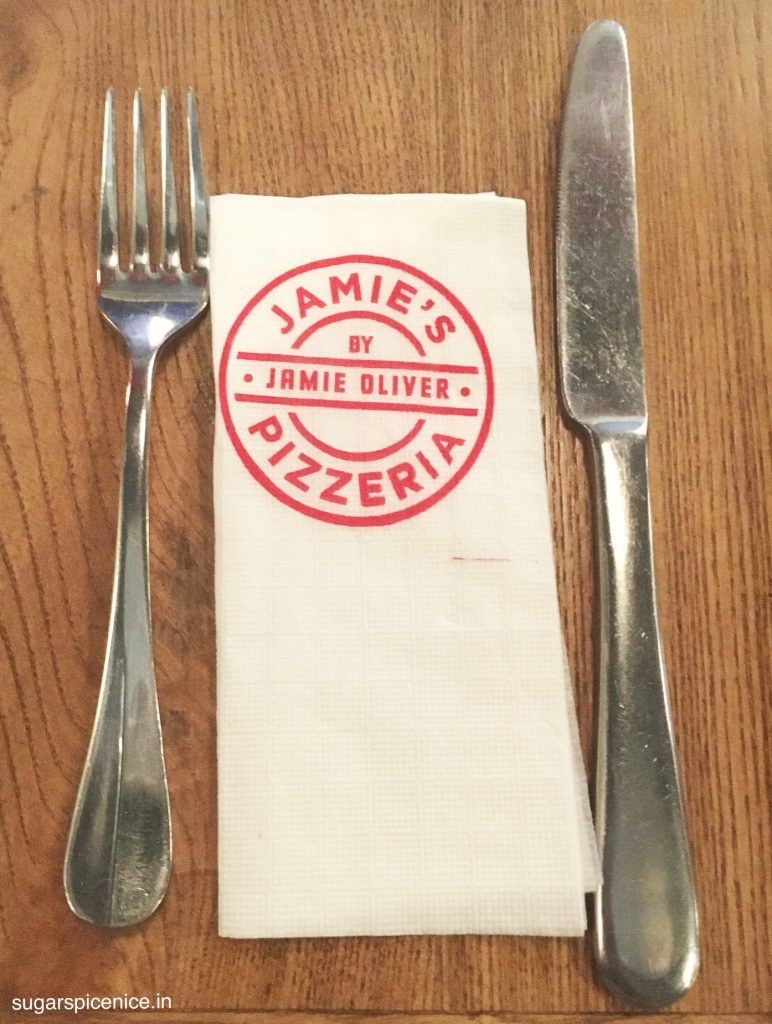 Jamies Pizzeria Mumbai
When a restaurant is highly recommended, the Gemini in me gets way too active. On one hand I'm super excited to try out the place and be one with all the people who love it, and on the other hand I'm kind of really trying hard to not build that many expectations. And Jamies Pizzeria Mumbai wasn't left out of this thought process either.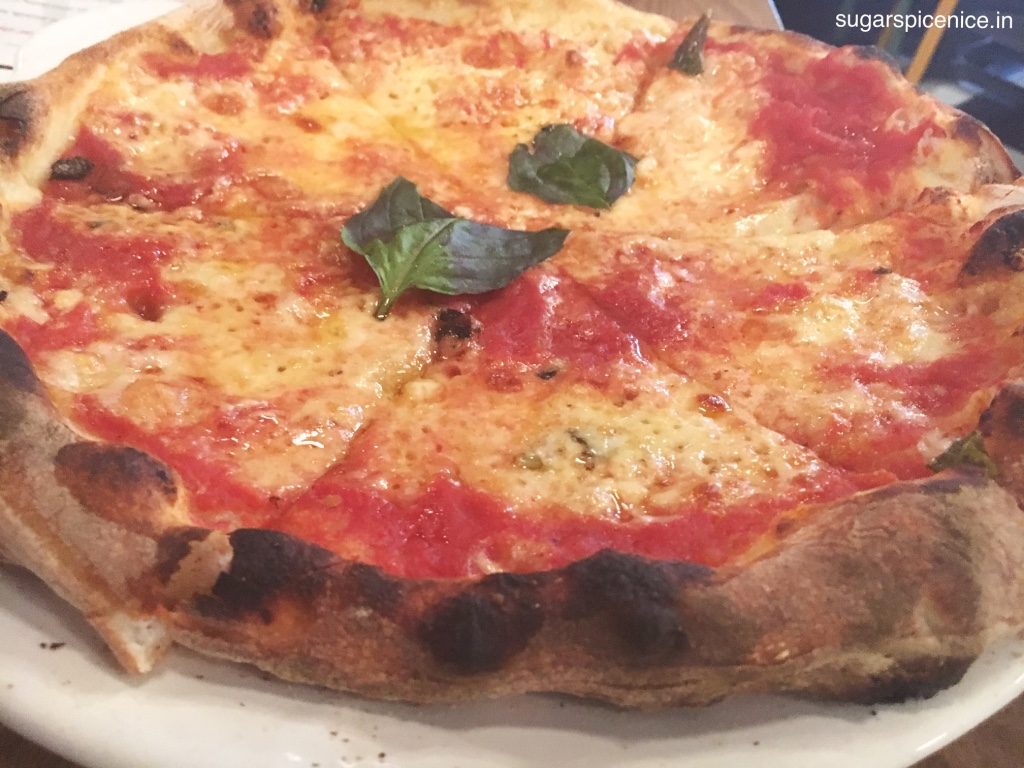 Firstly, a moment of silence that Haagen Dazs shut down and made way for Jamies. I mean, WHY? Why God why did it have to go. Anyway, after all of that emotional drama, I got down to ordering some food and I ordered some salad, some pizza and a beverage.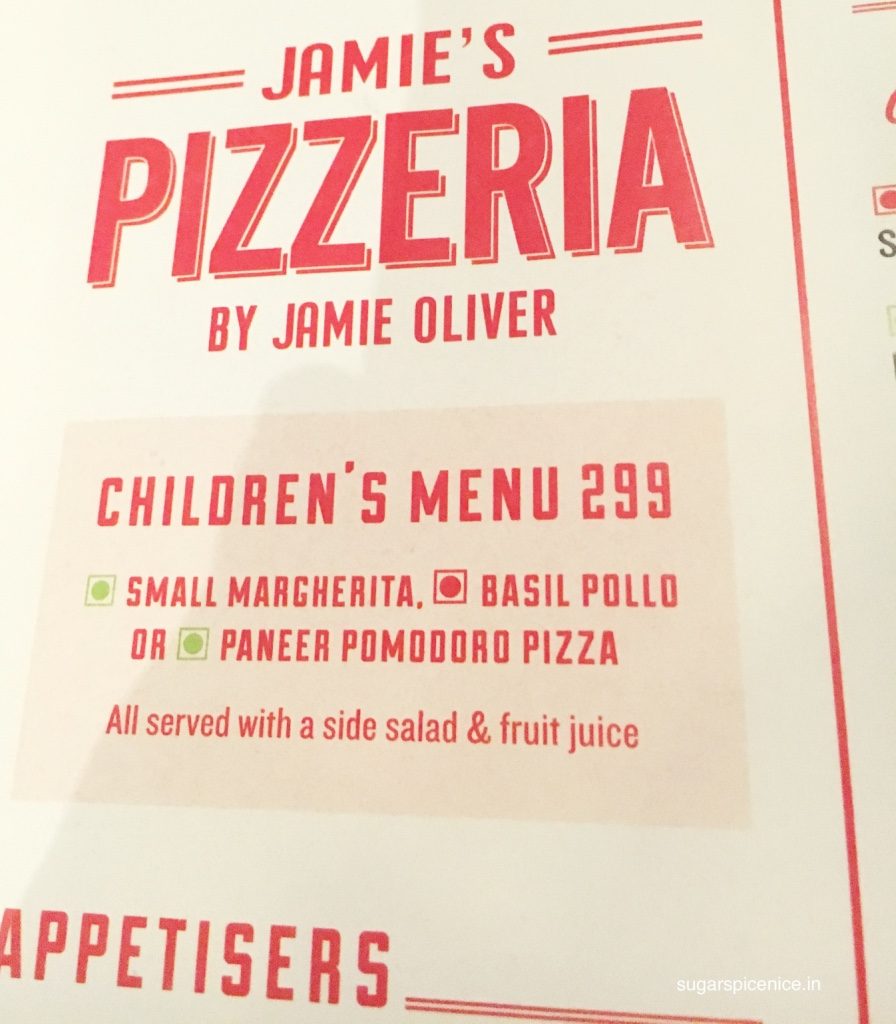 I started with their Rocket Salad. A petite portion of fresh rocket leaves, some parmesan cheese in an extremely understated balsamic flavor. You have gotta love your leaves if you have to like this salad because the dressing is really mild and the actual rustic flavor of arugula is what you end up with. Even the cheese is really minimal. I honestly did quite enjoy this.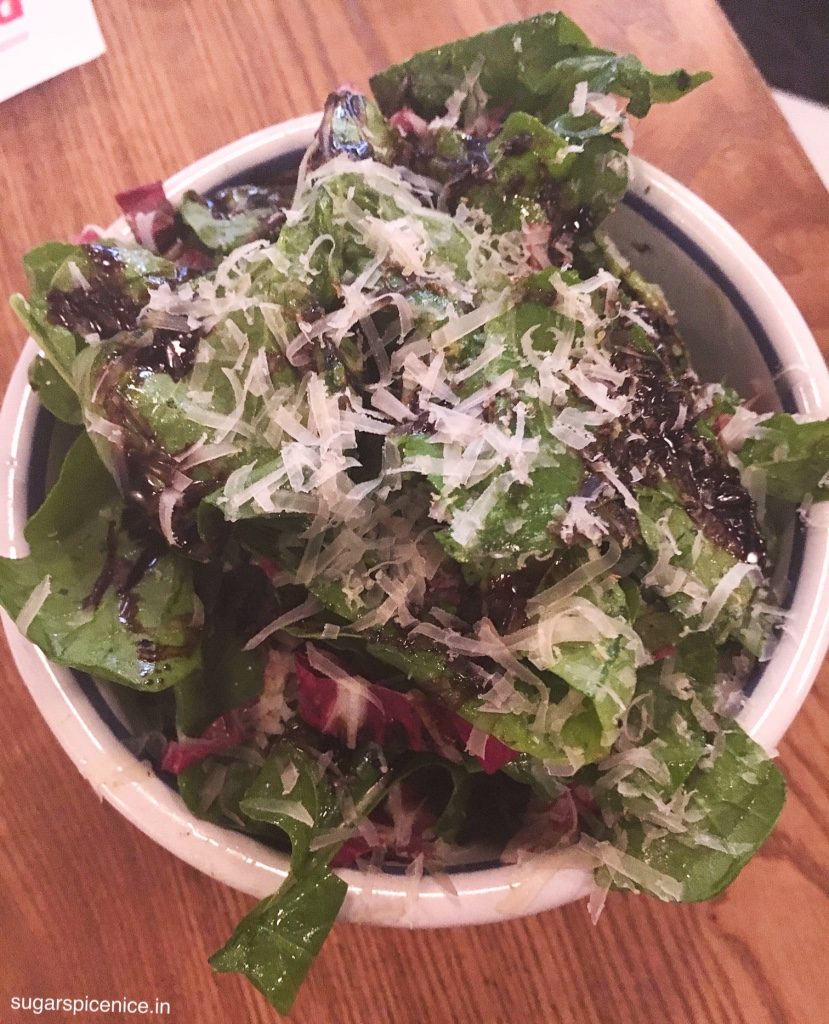 Coming to the next item – which for me is the TRUE test for a Pizza place – the MARGHERITA! I ordered one here too and went in immediately for a big bite. You know when there's too much excitement and anticipation and your first bite is well…just about ok. The pizza base was really good. I didn't have any trouble eating even the non sauce part at all. The tomato sauce I felt could have been a little more tangy and flavorful. I mean it was ok, and not something that I could rave about. Honestly, I feel Pizza Express does their margherita splendidly well.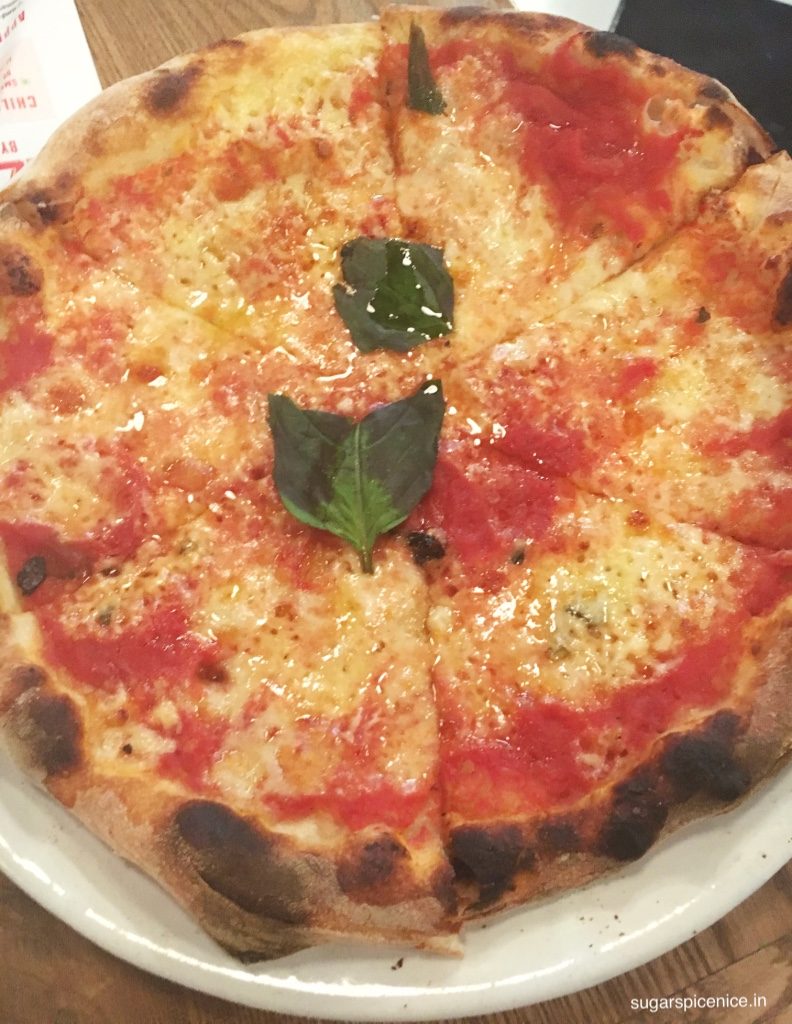 I sipped on their Ginger Beer all throughout my dinner and I thought it was one of the best ginger drinks I've had in a while. No fizz and really good.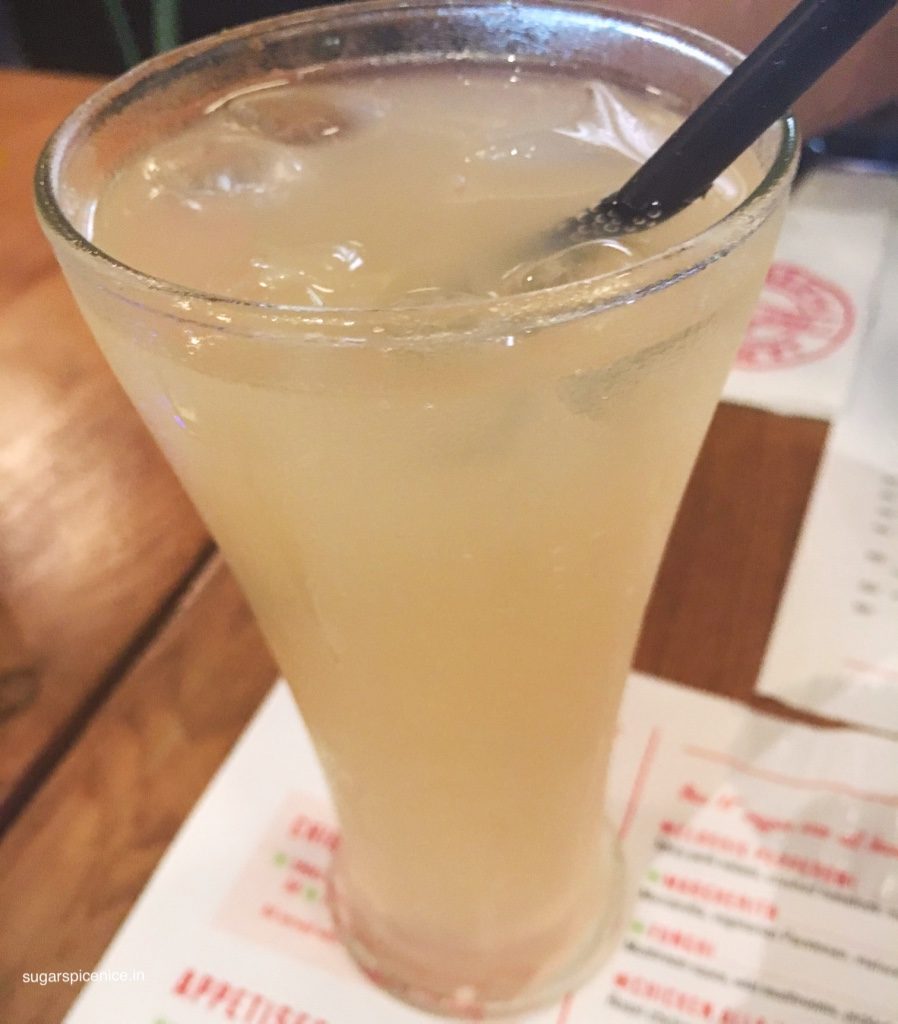 So, coming to the ultimate question – Will I go back here? May be …may be not.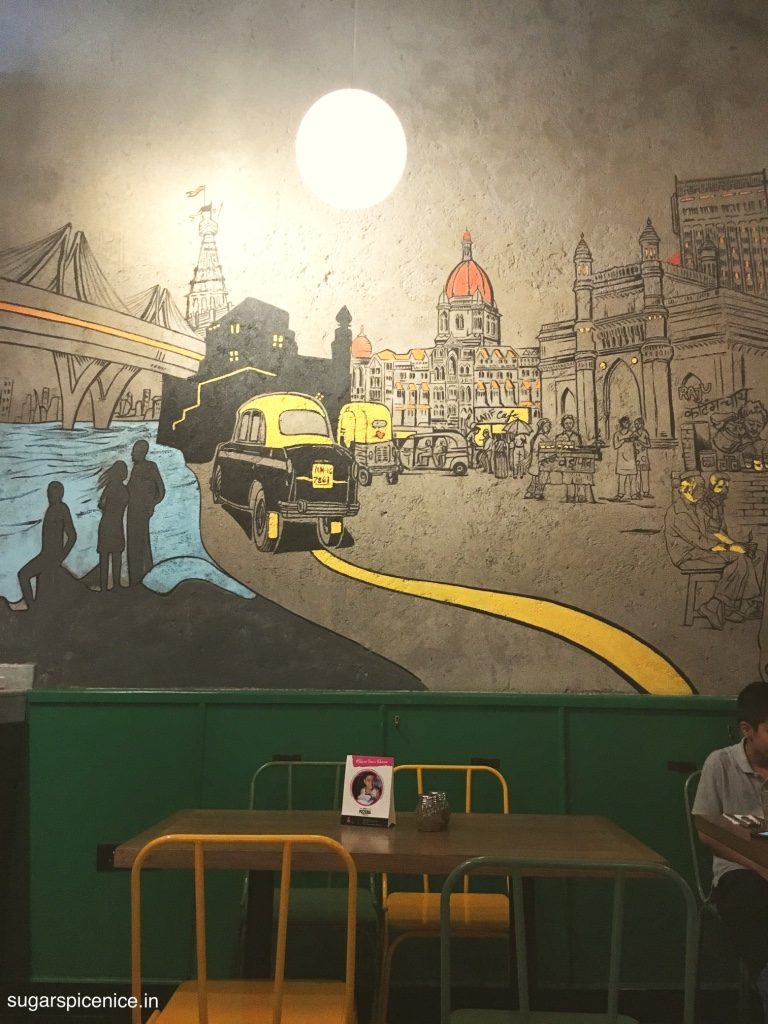 Have you tried Jamies Pizzeria Mumbai? How did you like it? Let me know in the comments!
Want to stay updated about with my everyday food stories? Follow me on my social media!
Instagram 
Twitter 
Snapchat
Facebook