Everything you need to eat when you visit Foodgasm Bandra! Just remember – everything is super delish! And you are definitely going to be overeaating.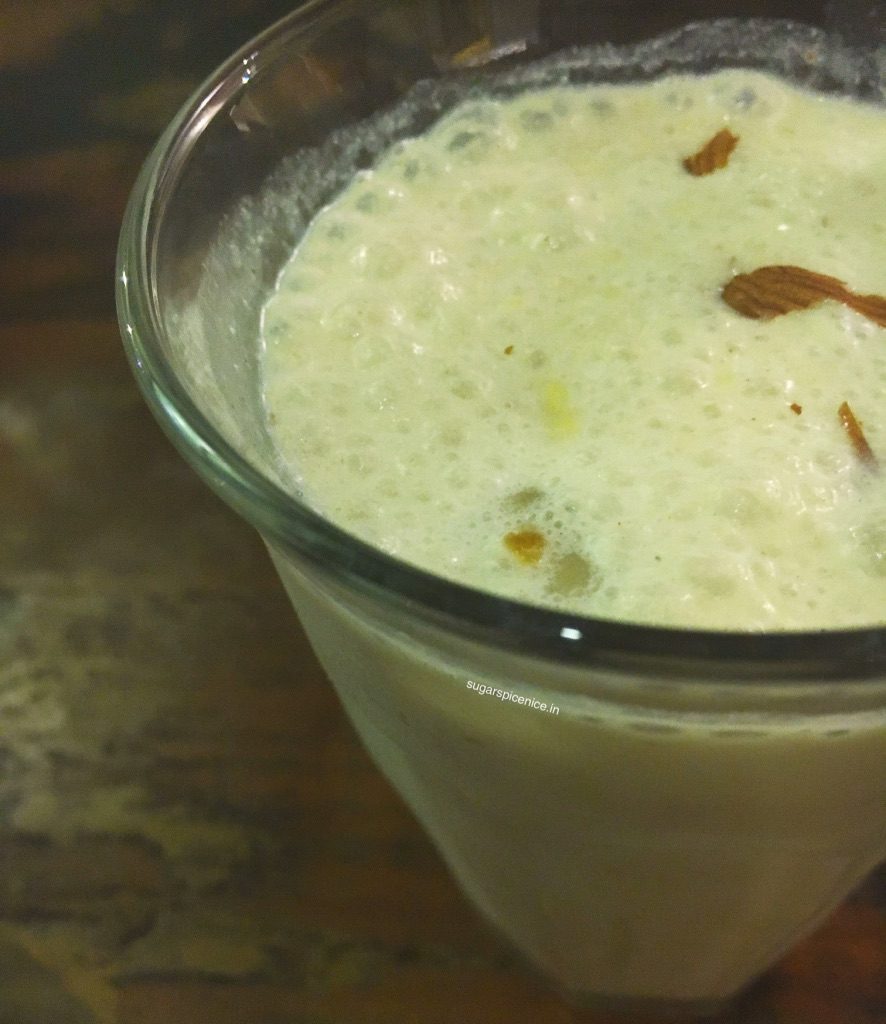 Best vegetarian recommendations for Foodgasm Bandra:
Lush green Kebabs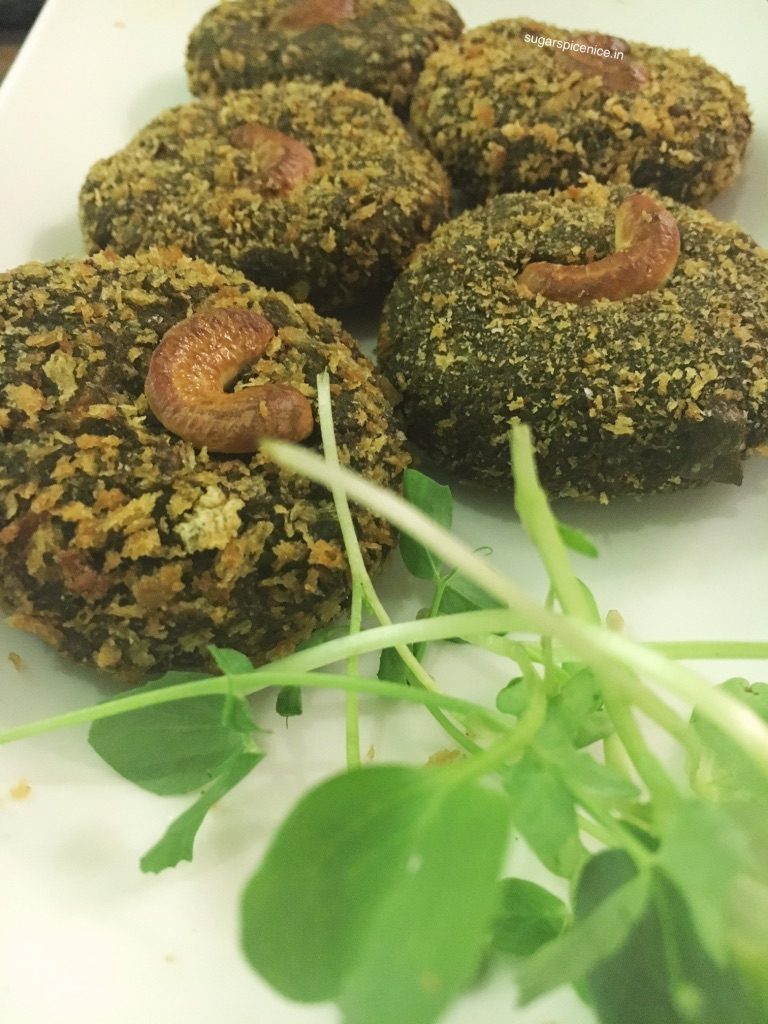 These are nothing but Hara bhara Kebabs – a little cheating never hurt right!
Pestofied Cottage cheese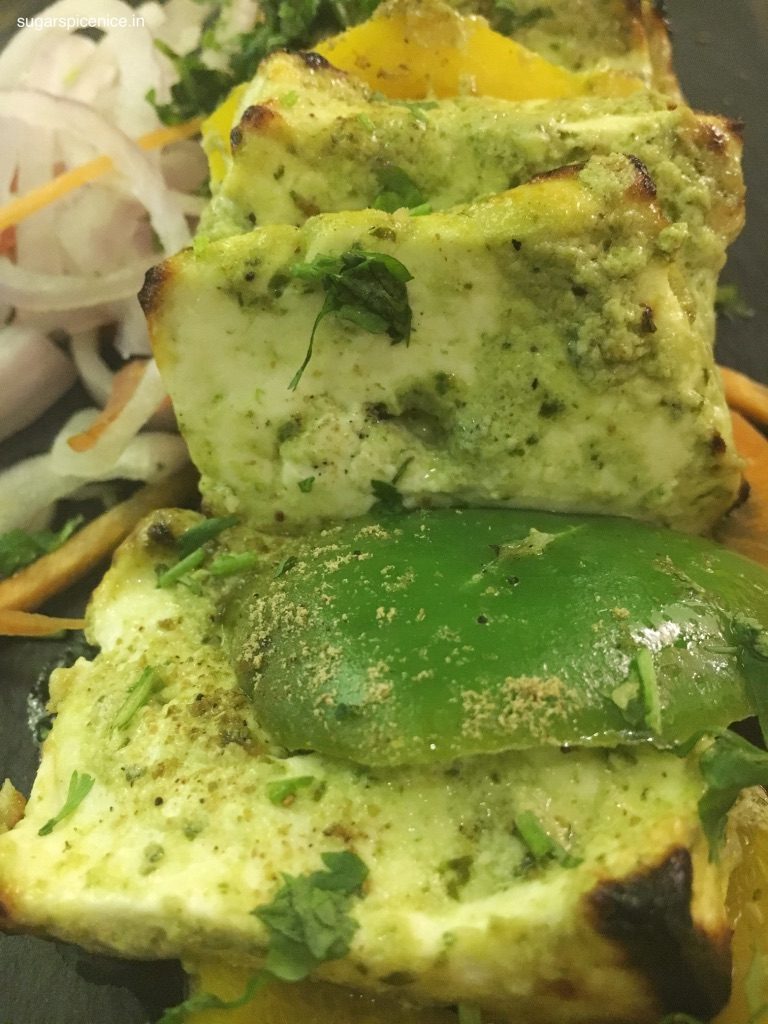 Pesto and basil flavored paneer chunks. So soft and totally melt in your mouth! The onion and peppers also taste delicious.
Turkish Punjabi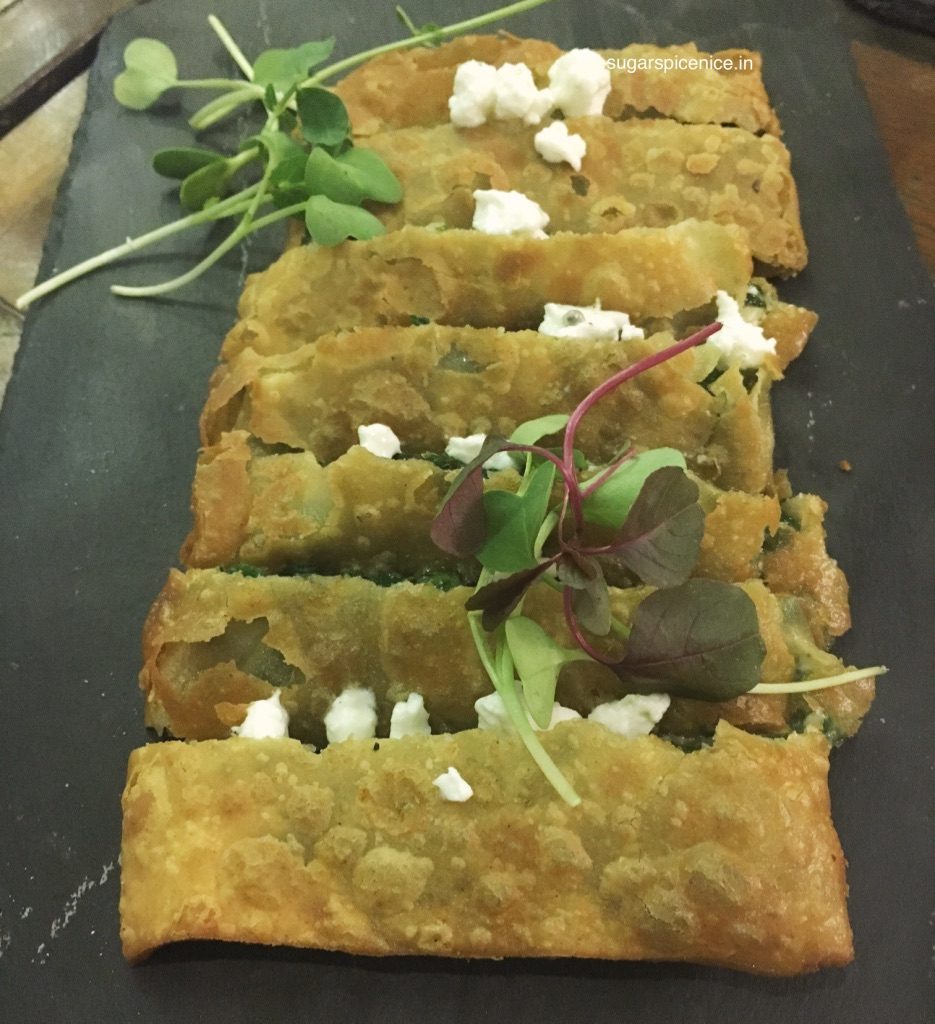 This is apparently as local to Turkey as sandwich is to Mumbai! Filled with spinach and cheese, this stuff is really good.
Quinoa biryani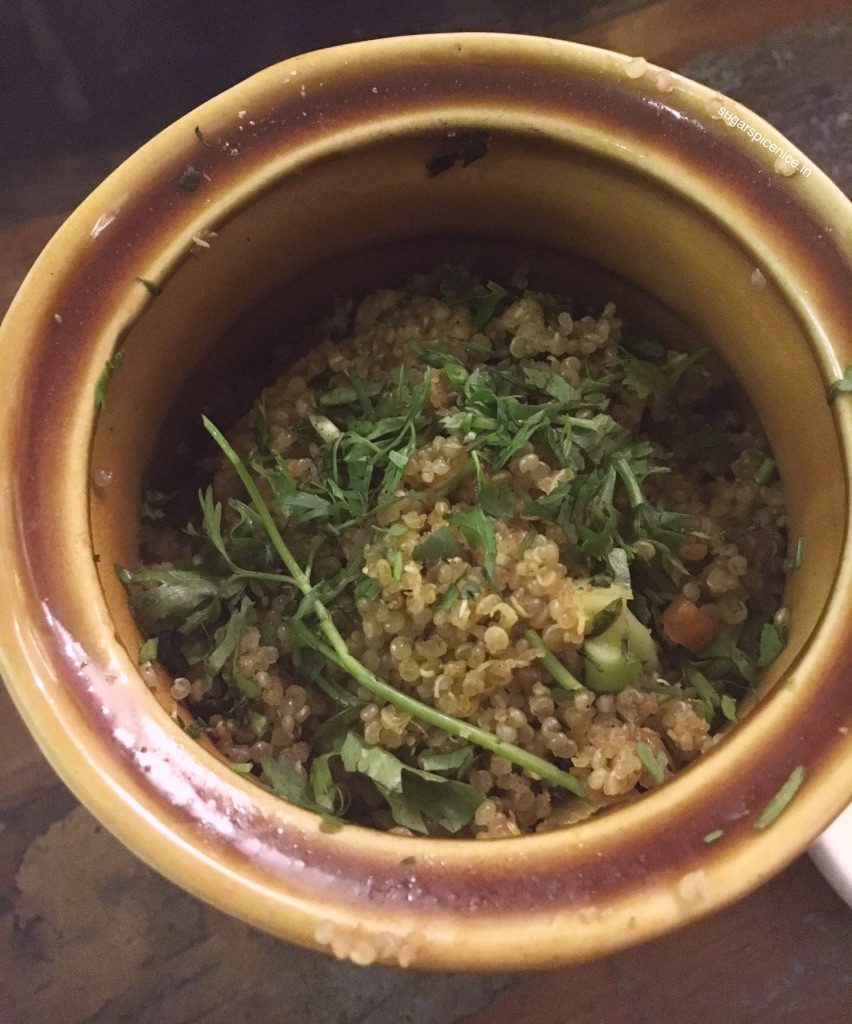 This is all biryani – with boondi raita and everything. Only difference – Quinoa instead of rice. And trust me when I say that Quinoa doesn't taste better than this!
Baked pumpkin and feta Fusili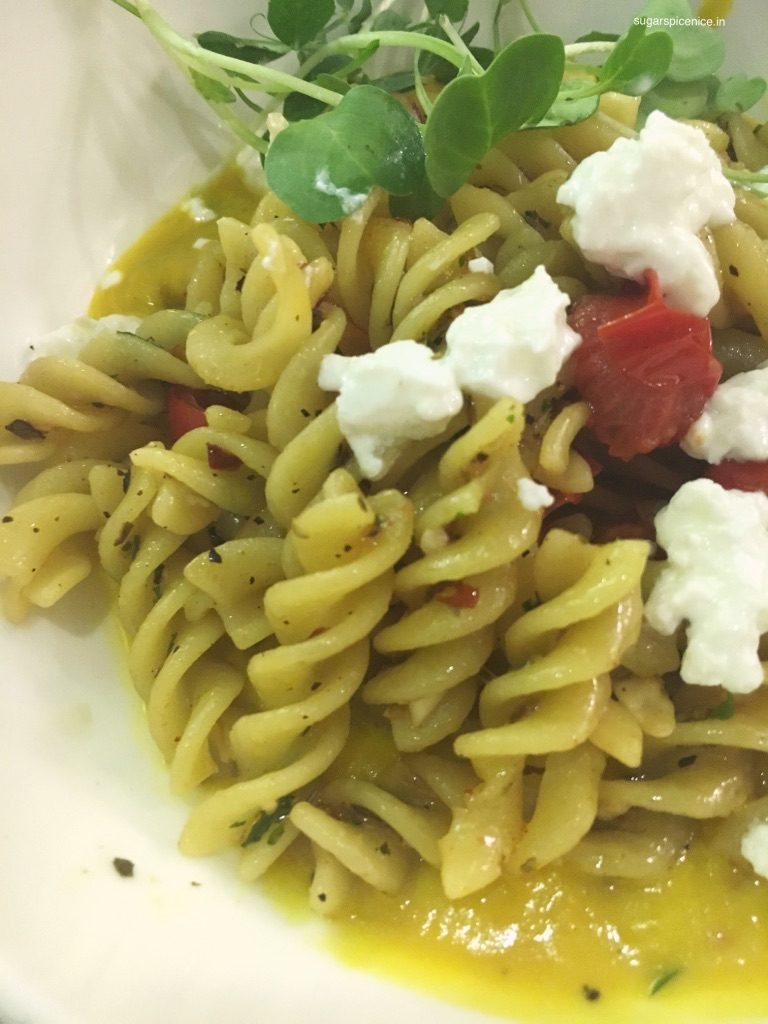 Ok – now I'm not kidding but this has a slight Maggi kinda taste. And I'm not complaining.
Power Shot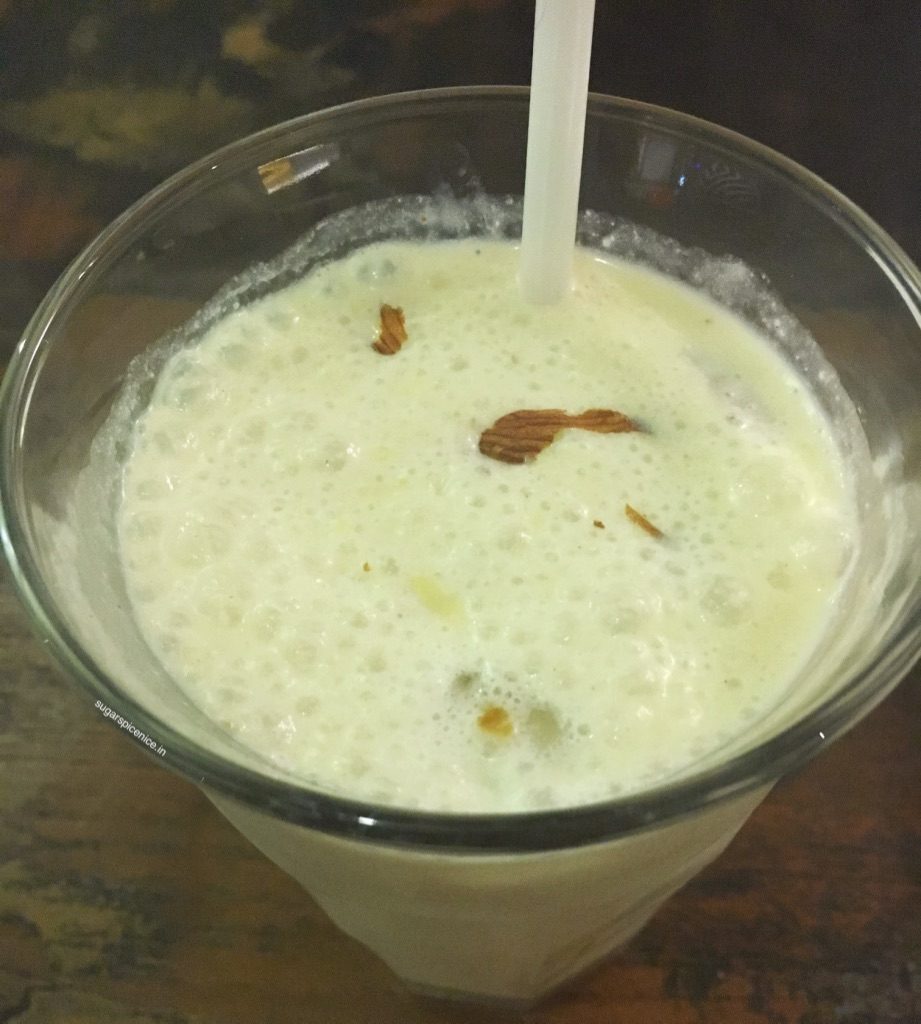 Looking for a smoothie with that nice homely feel? Then this is your power shot! Filled with banana, almonds, melon, dates, milk and honey.
Coolant with a kick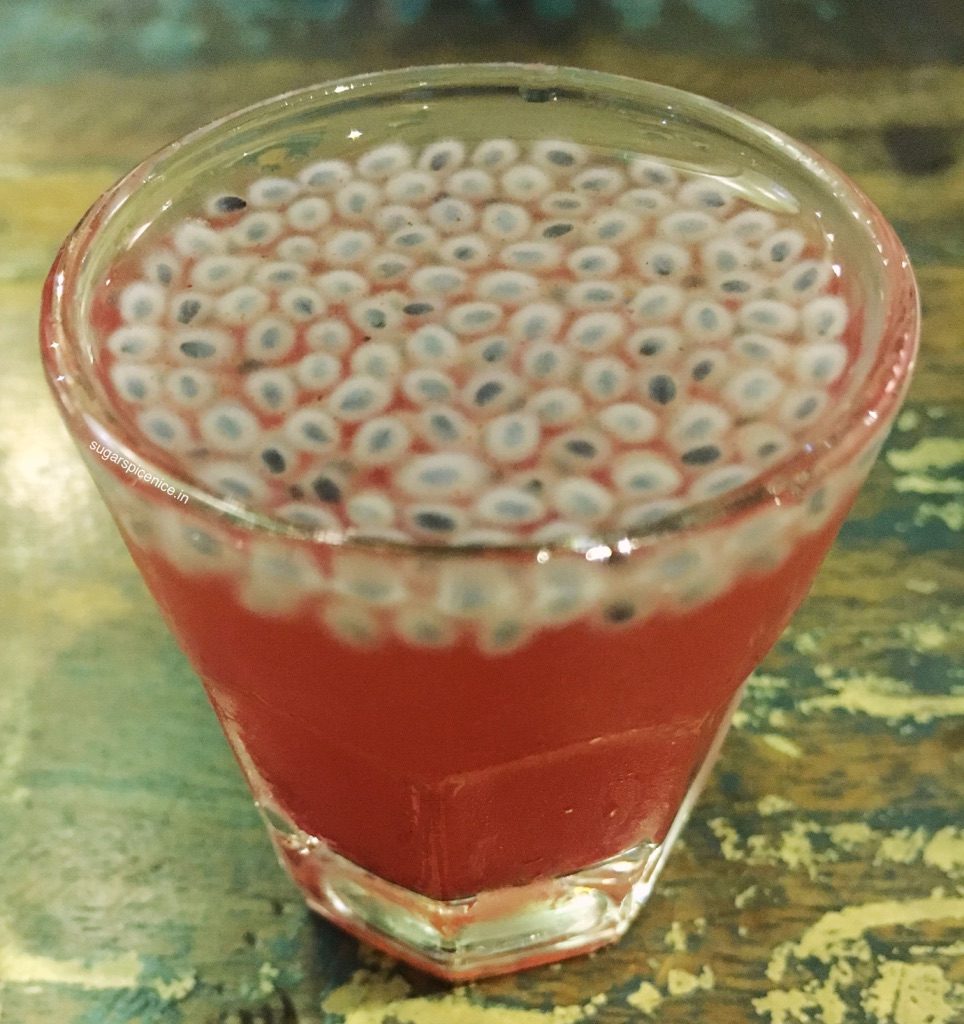 Well I was served this as a welcome drink and honestly haven't like kokam sherbet better. This also has chia seeds BTW.
Bugs bunny cake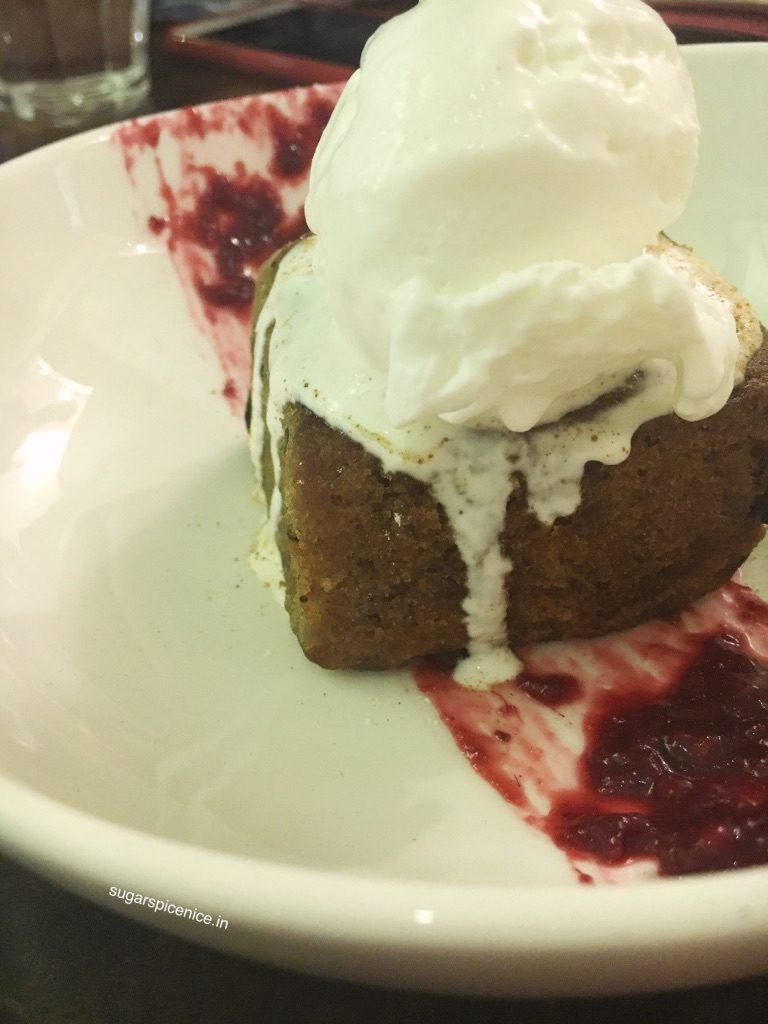 Warm and moist carrot cake, with raspberry tarty stuff on the side and ice cream. Yumm!
Raspberry Rhubarb Split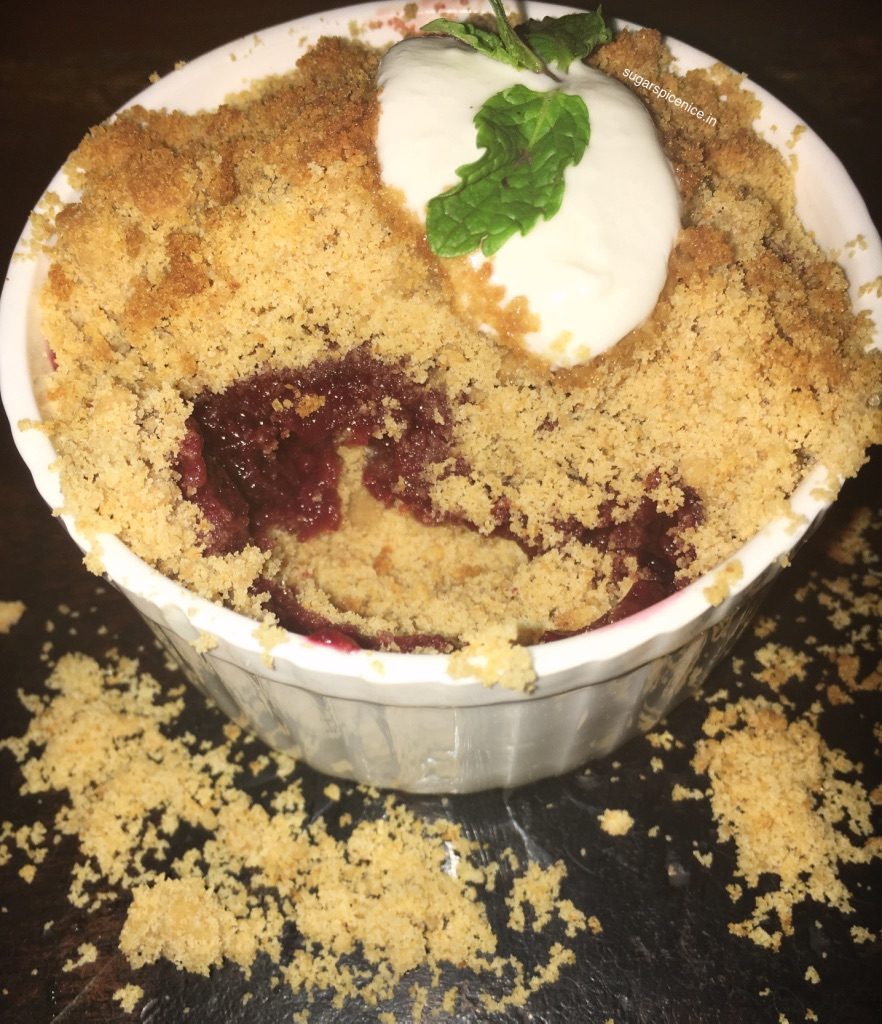 This is Raspberry and Rhubarb compote with a crusty crumble. Very very very sour, but I quite enjoyed it.
The place is really nice. Minimal interiors but food is definitely of substance. I would absolutely recommend you to visit.
Know of more such places that I should visit? Let me know in the comments below and I will go and check them out.
And stay in touch with me on my social media. All of my links are below!