There are so many options for getting your dose of desserts in Mumbai. But if you want something quirky and fun, then try these!
Trying out the quirkiest desserts in Mumbai. Watch!
Subscribe to my Youtube channel here
Chocolate Sandwich with Ice Cream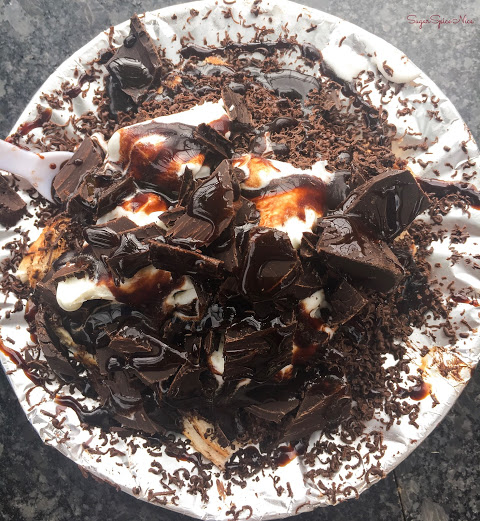 What is it?
A 3 layered sandwich, with butter, grated dark chocolate, some Hersheys, some more dark chocolate chunks and a scoop of vanilla ice cream.
Where?
Subhash Sandwich, Opposite Podar College, Matunga
Price?
Rs.100
WORTH it?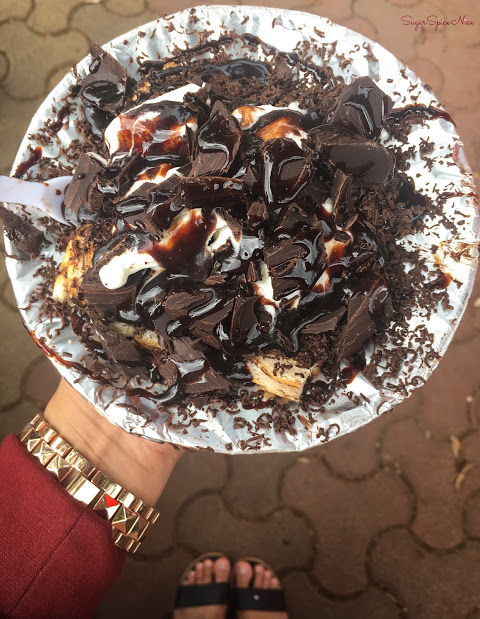 YES!
Chocolate Thali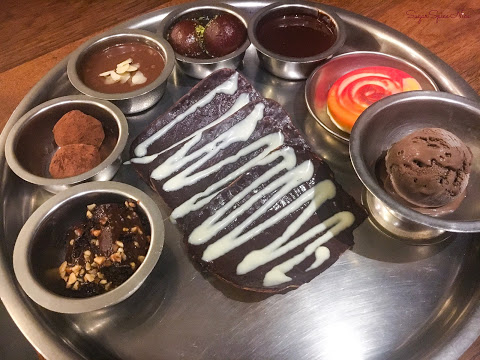 What is it?
A whole thali (traditional Indian meal) that is made from Chocolate! It contains Chocolate Khakra, Chocolate Soup, Gulab Jamun, Ice Cream, Swiss Roll, Truffle Balls, Chocolate Lollipop, Chocolate Shrikhand…phew. It's basically a dessert buffet!
Where?
DesiKlub, Nariman Point
Price?
Rs.490
WORTH it?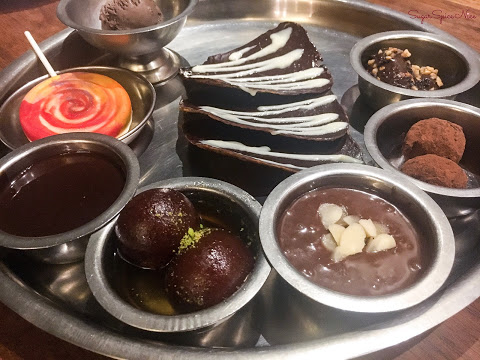 If you want to try a lot of chocolate in one go and / or have many people splitting a dessert, this option could work well. To be honest nothing in this Chocolate Thali is to die for. However, you could try it just for the sheer experience, and the gluttony!
Black Ice Cream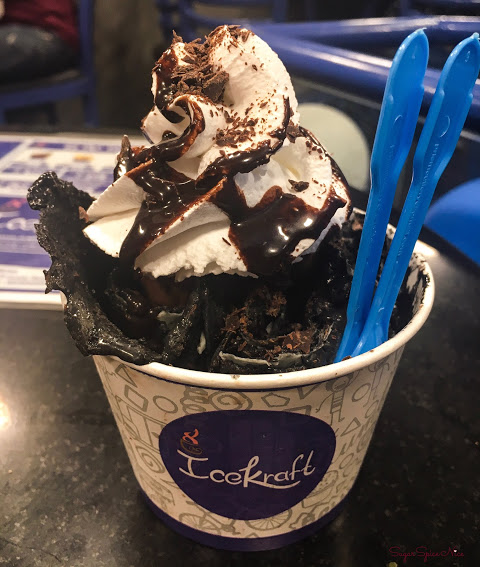 What is it?
An ice cream made from edible carbon. Edible carbon has medicinal properties and many health benefits. You can try this ice cream made from it, which is also known as Triple Threat Ice Cream with various toppings and add-on flavors.
Where?
IceKraft, Oshiwara
Price?
Rs.250
WORTH it?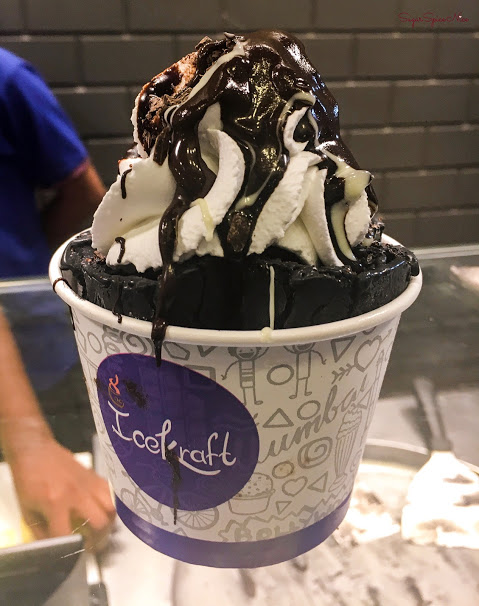 It's quite unique in itself. So YES I would totally recommend trying it out.
So those were some of the quirkiest desserts in Mumbai, that I tried very recently. I do plan to do a second part to this series and If you have suggestions on places that I should visit then do let me know in the comments here.
Thank you so much for reading and stay tuned for my next post. XOXO!
Watch my last video here
Follow me on my Social Media: