Coffee Chocolate Cake without eggs or oven – POSSIBLE?
Of course! Here is a delicious coffee chocolate cake recipe. Its made in a pan, does not use eggs or condensed milk or cream and is really simple! Also watch the full video for a delicious Mocha Buttercream frosting to complete this coffee chocolate cake.
Subscribe to my Youtube channel here
This Coffee Chocolate Cake is just so spongy by itself and with this Mocha Buttercream Frosting, its even more delicious! And I  made this without oven or eggs. I love the combination of coffee and chocolate together – firstly both taste so good and secondly its just such a comforting combination.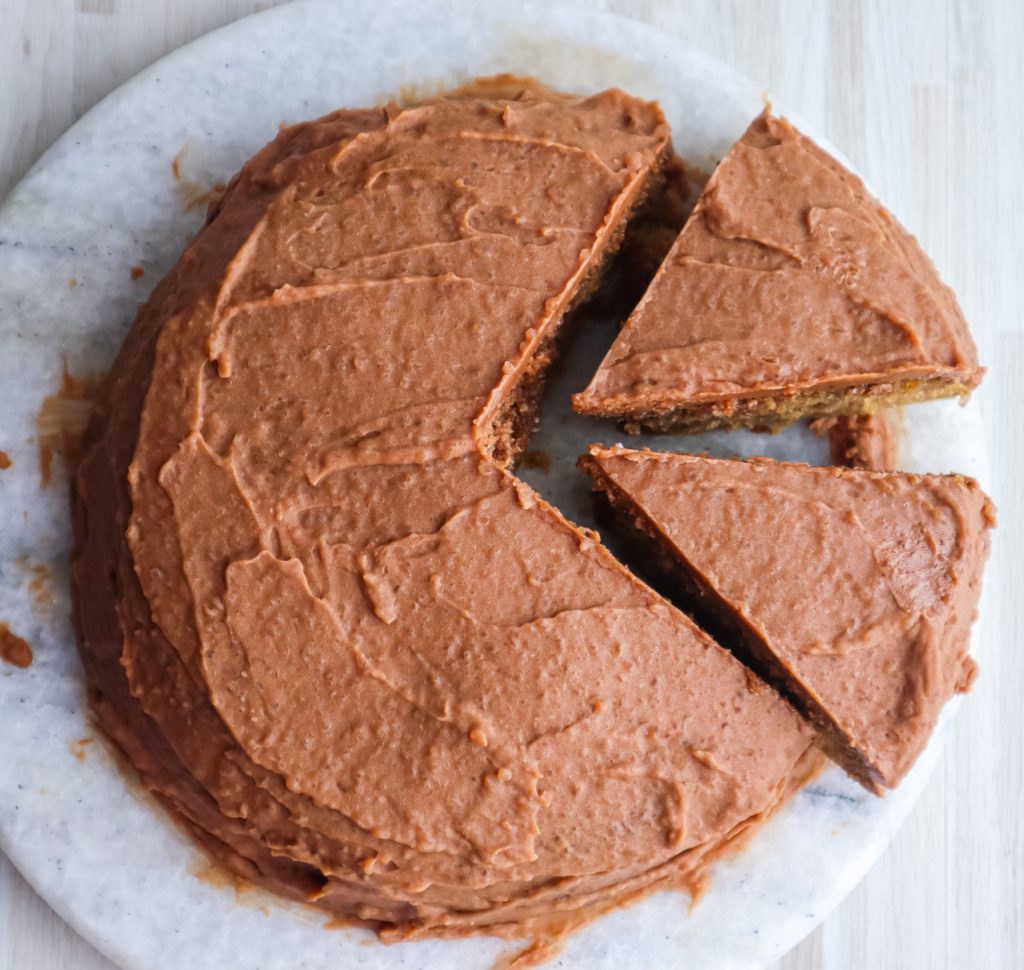 Coffee Chocolate Cake Recipe
Ingredients:
1 cup yoghurt / curd / dahi
1/2 teaspoon baking soda
3/4th cup powdered sugar
1/2 cup vegetable oil
2 teaspoons instant coffee
1 teaspooon cocoa powder
pinch of cinnamon
1 1/2 cup of all purpose flour / maida
1 teaspoon baking powder
First mix the yoghurt and baking soda together in a big bowl and keep it aside. This mixture will rise. Then take powdered sugar and vegetable oil and mix it together. Then take coffee, cocoa and cinnamon and add some hot water and make it into a liquid consistency and add this to the sugar and oil mixture. Then sieve maida and baking powder together and add it to the sugar, coffee and oil mixture. And finally add the yoghurt mixture in as well. Mix it enough gently to only remove lumps and then grease a nonstick pan and let this cook for about 45 minutes to an hour. You need to place another pan underneath the cake pan so it doesn't get heat directly.
Mocha Buttercream Frosting recipe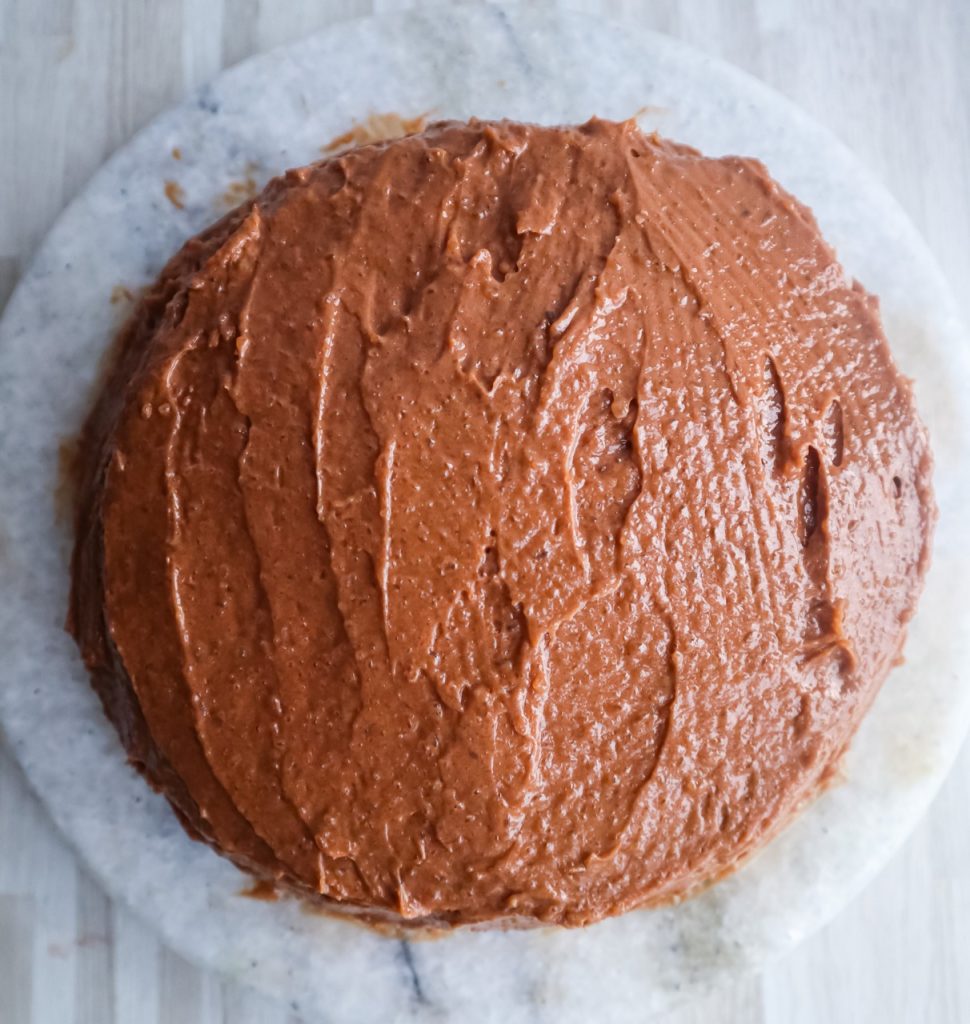 Taking about one and a half tablespoon of instant cofeee and adding really hot water and mixing it so that the coffee granules completely dissolve in it. Next using regular salted butter / Amul butter and adding it to the coffee mixture. Next add 1 table spoon of cocoa powder and about 4 table spoons of powdered sugar and a few drops of vanilla extract. And just mixing everything together. Blend it well, you can even use a hand blender or electric beater and then this is ready.
This recipe is quite easy and with minimal prep you can get a coffee chocolate cake ready. Do try it and let me know how it works for you.
Watch more dessert recipes:
Try out this delicious Pizza recipe!
Subscribe to my Youtube channel here