Chaayos Lower Parel almost became a convenient ordering in and chai place for me. But off late, the quality seems to be a bit off the radar. Not just the quality – even the overall taste.
So here's a summary of my most recent order from Chaayos Lower Parel.
From the Zomato exclusive winter menu, Kulhad Pav Bhaji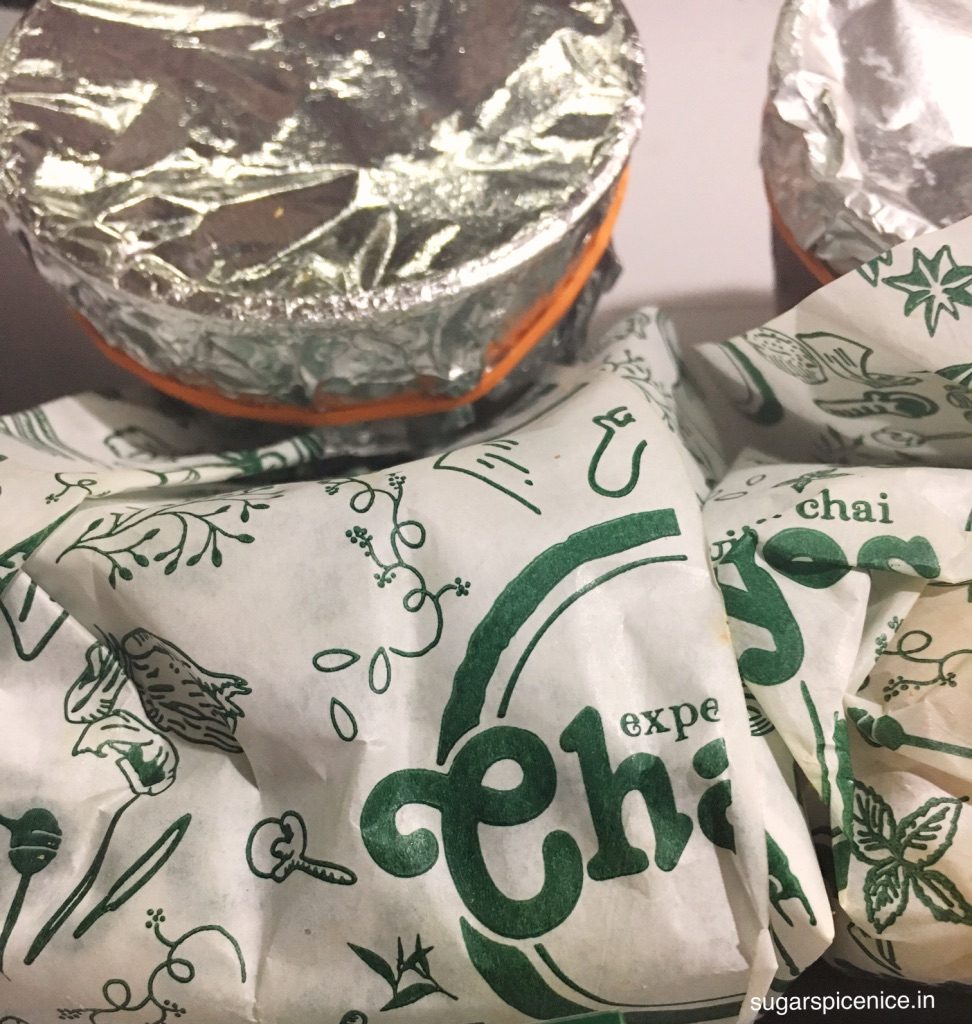 It comes in this earthen kulhad. And the portion size is pretty good. You get 2 Kulhad's and 2 pavs.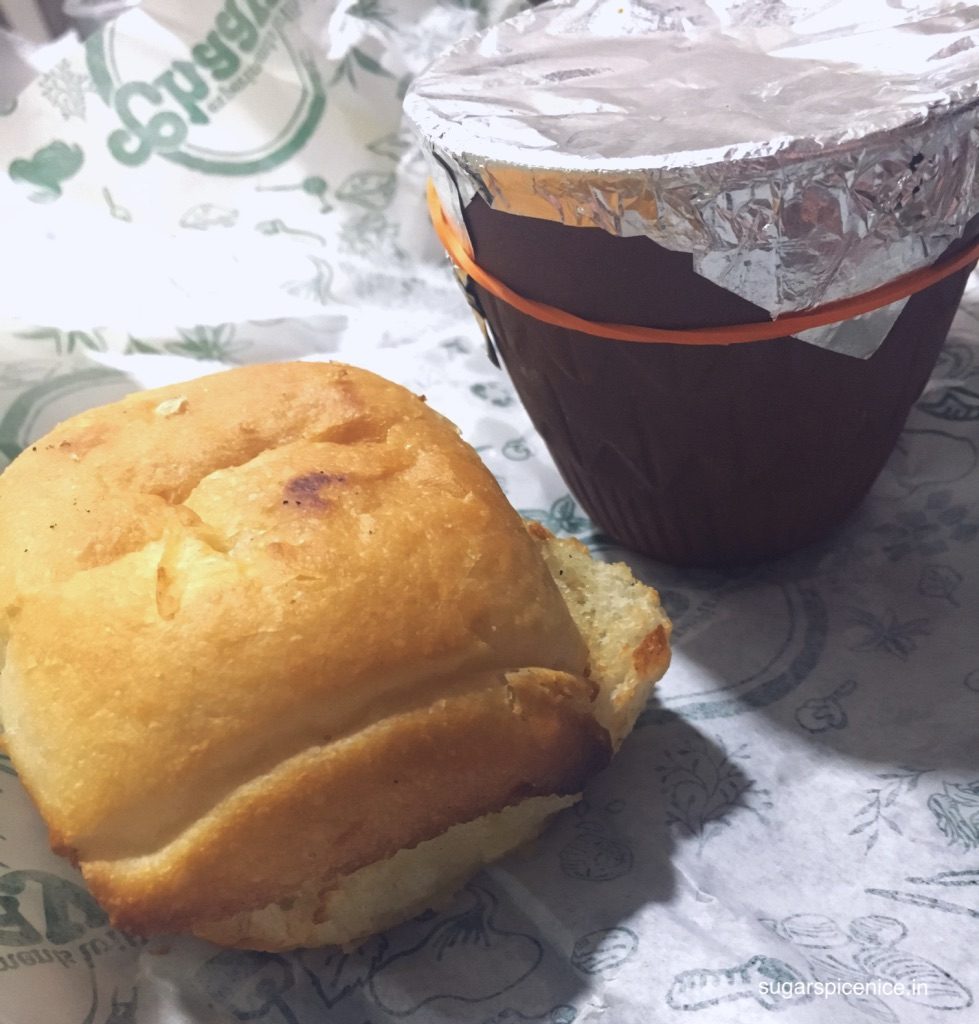 The ingredients however feel aweful. It tastes like an over masaledaar subzi and that nice buttery taste that needs to be there in the bhaji seems missing. They do give you Amul Butter to go with it. But that's not enough to cut it! And the bhaji had some peanuts in it! Which didn't feel good at all. Even the Pav was super dry and almost crumbly.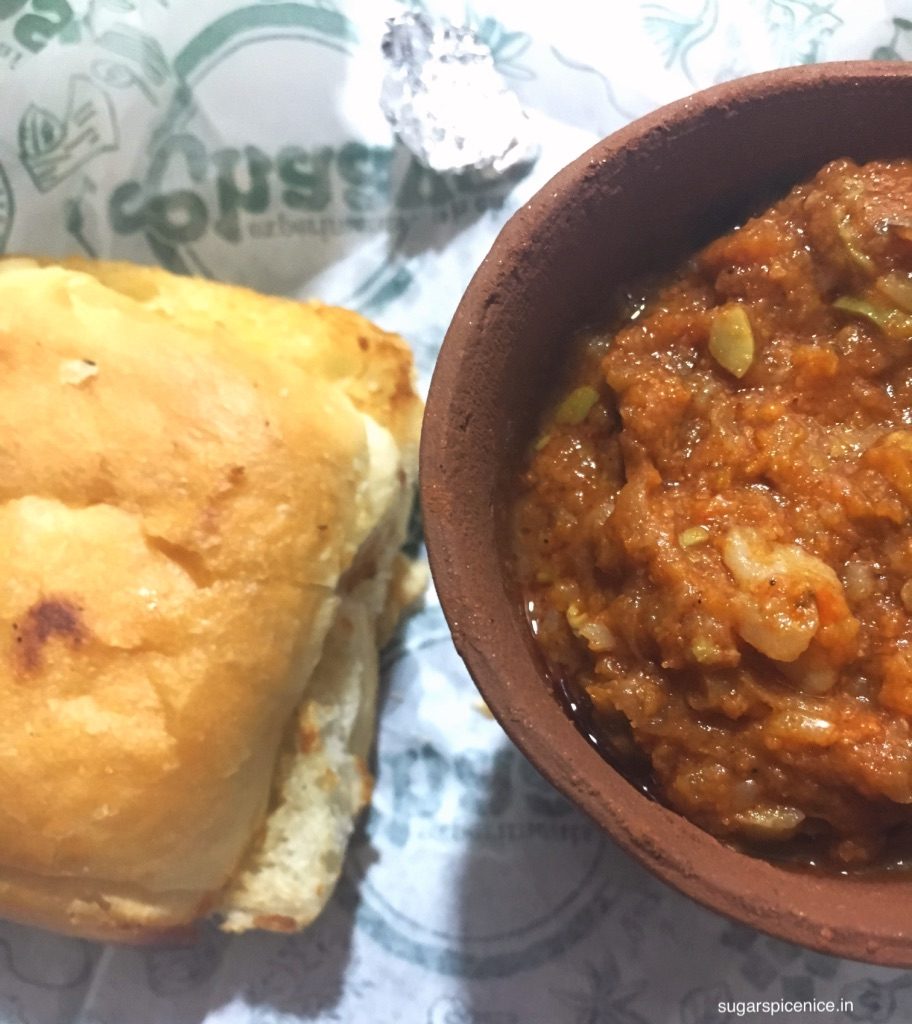 Homestyle Upma – another one from the winter menu.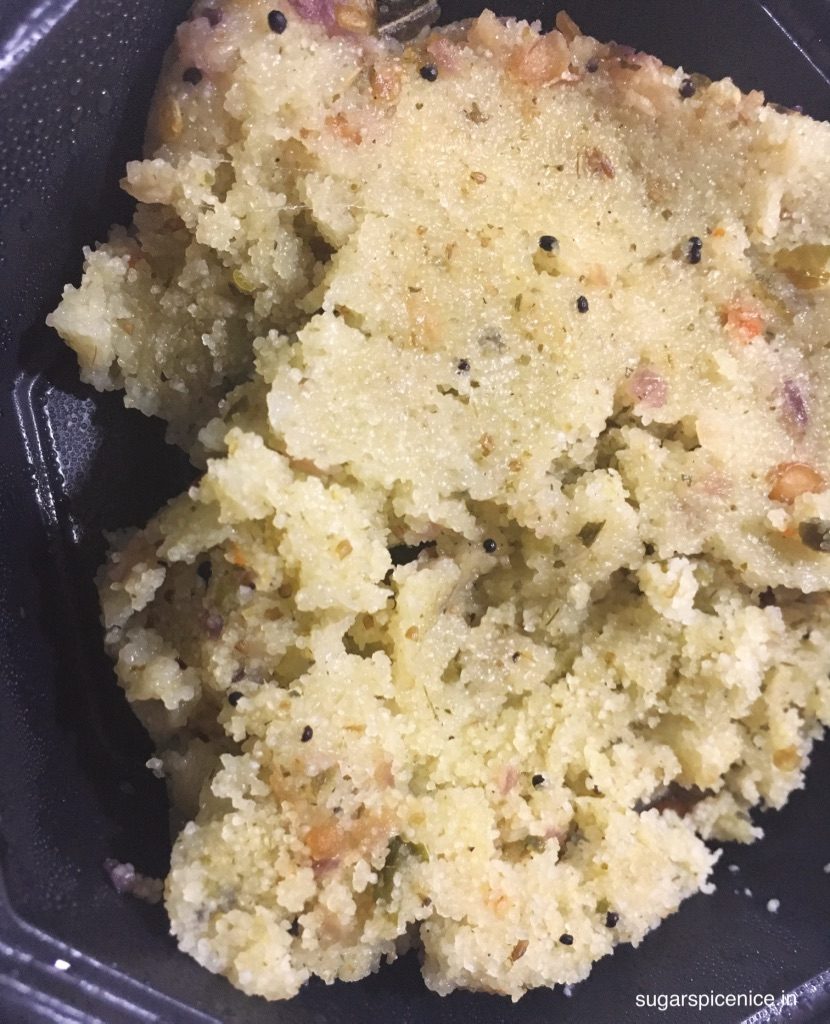 This just feels dry and mealy. No substance to it at all! It has some basic vaghaar and that's about it. Just like a couple of really fine pieces of tomato and thats all.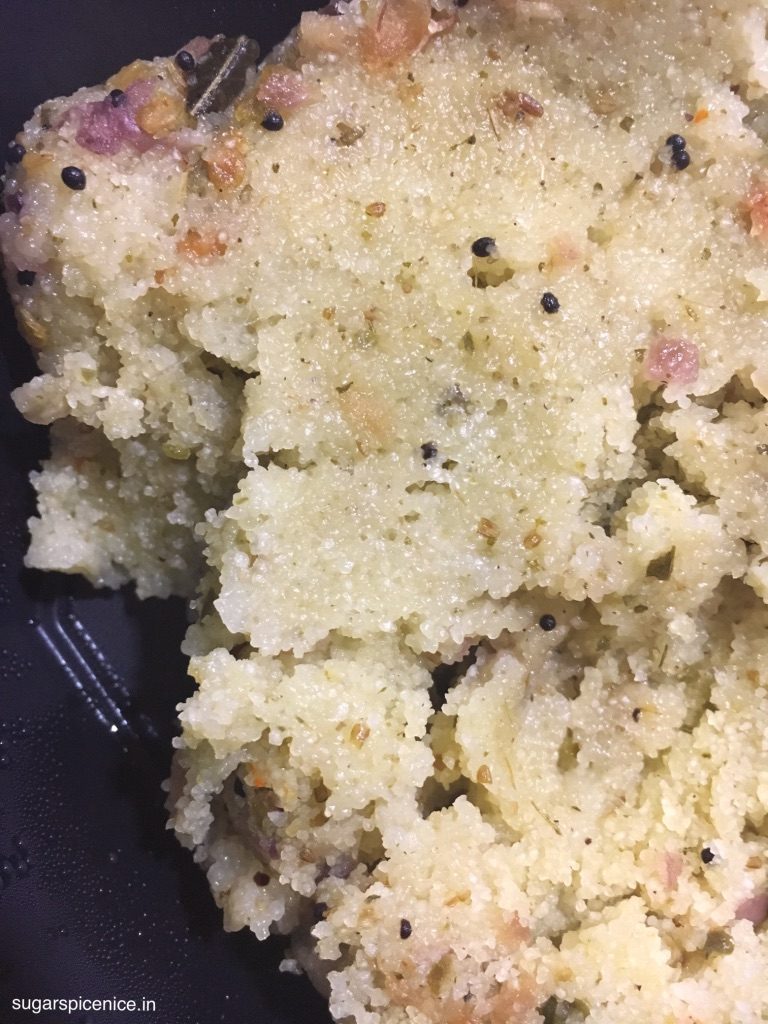 Poha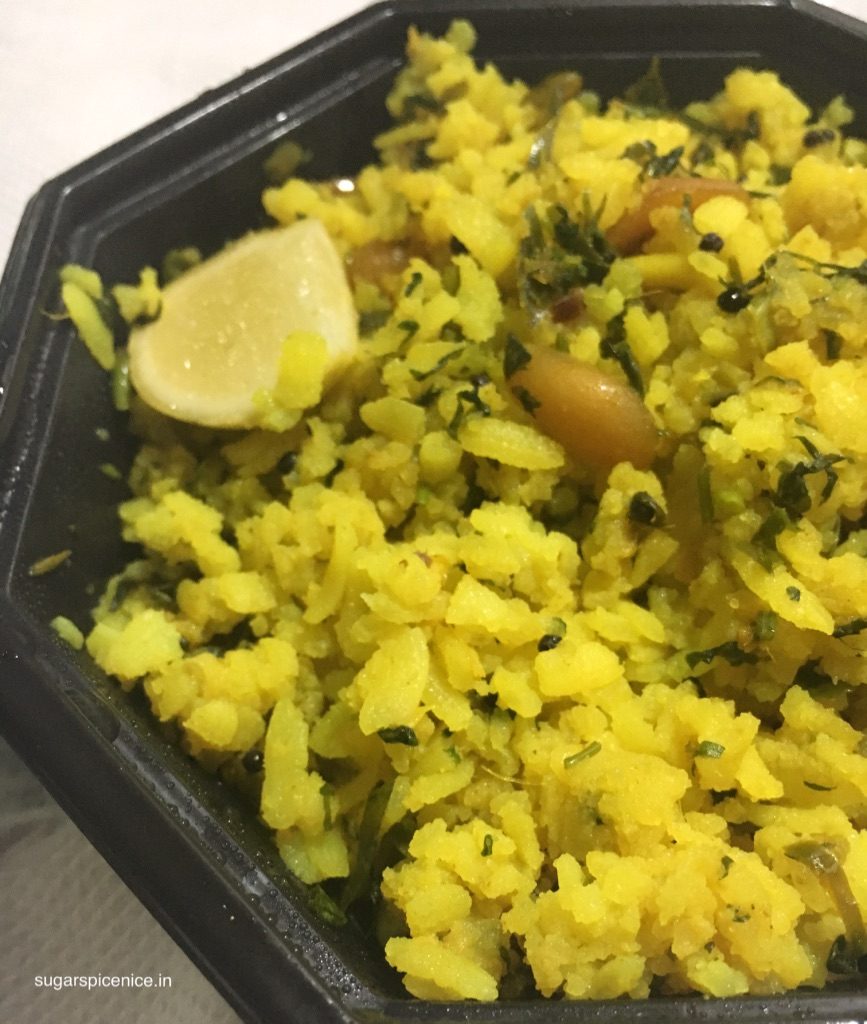 I used to honestly quite like the poha from Chaayos earlier. It used to seem pretty hot and fresh and was quite tasty as well. This I would say was homestyle poha – fluffy and delicious. But what I got this time was just poha that was totally moist and really aweful tasting. Once poha is over cooked or re heated too many times it kind of gives away and that's what this one felt like. And it's not because I home delivered it – I've had poha from them via delivery almost all the time.
Desi Chai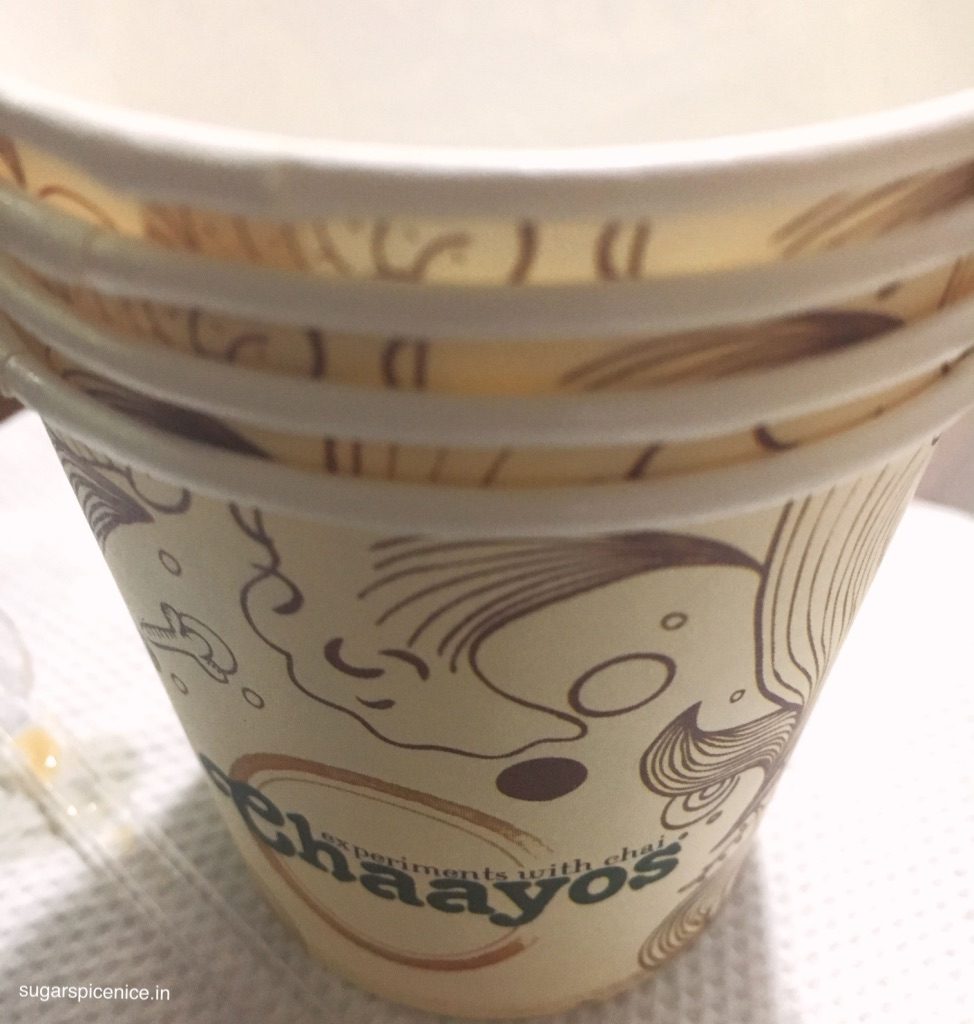 Thankfully this they still do right. Desi Chai, chose kadak patti, dudh kam and adrak, mint and tulsi for a slightly nippy evening. Felt good after all the other stuff bombed! And their chai packaging is pretty impressive too. Carton kettle with a plastic twist cap and inside is another almost flat bottle kind of holder. And the chai has no leaks or spills. They do charge an additional 30 bucks for packaging though!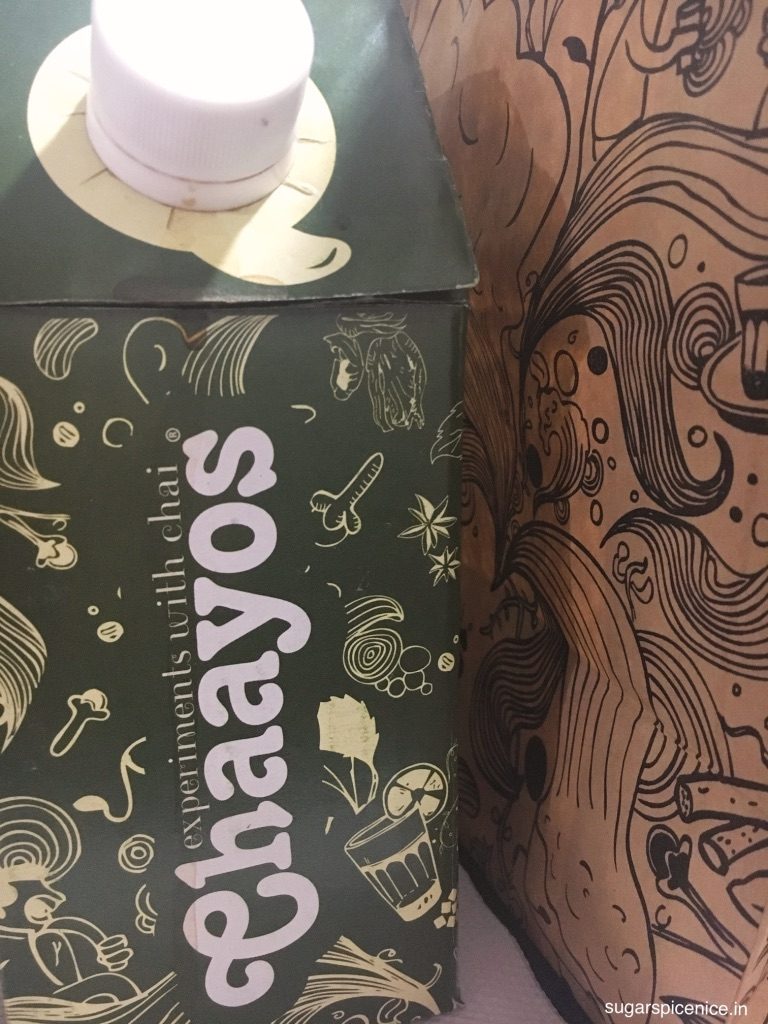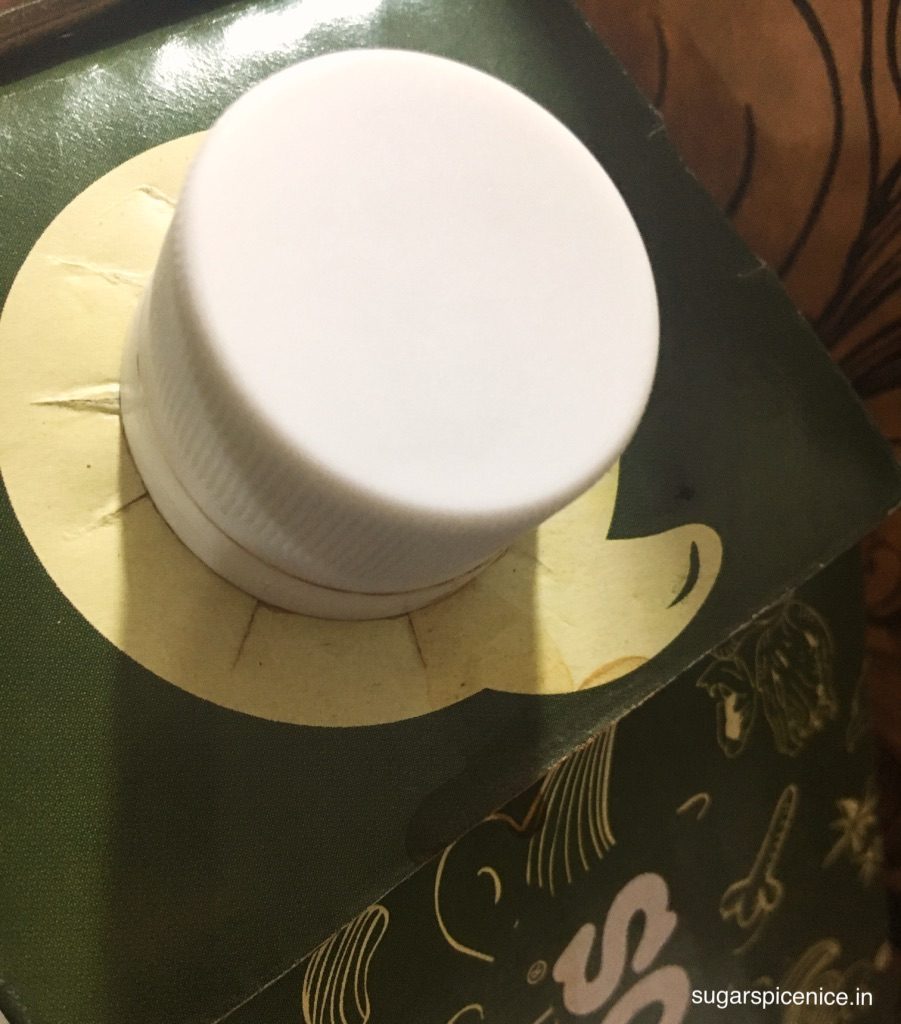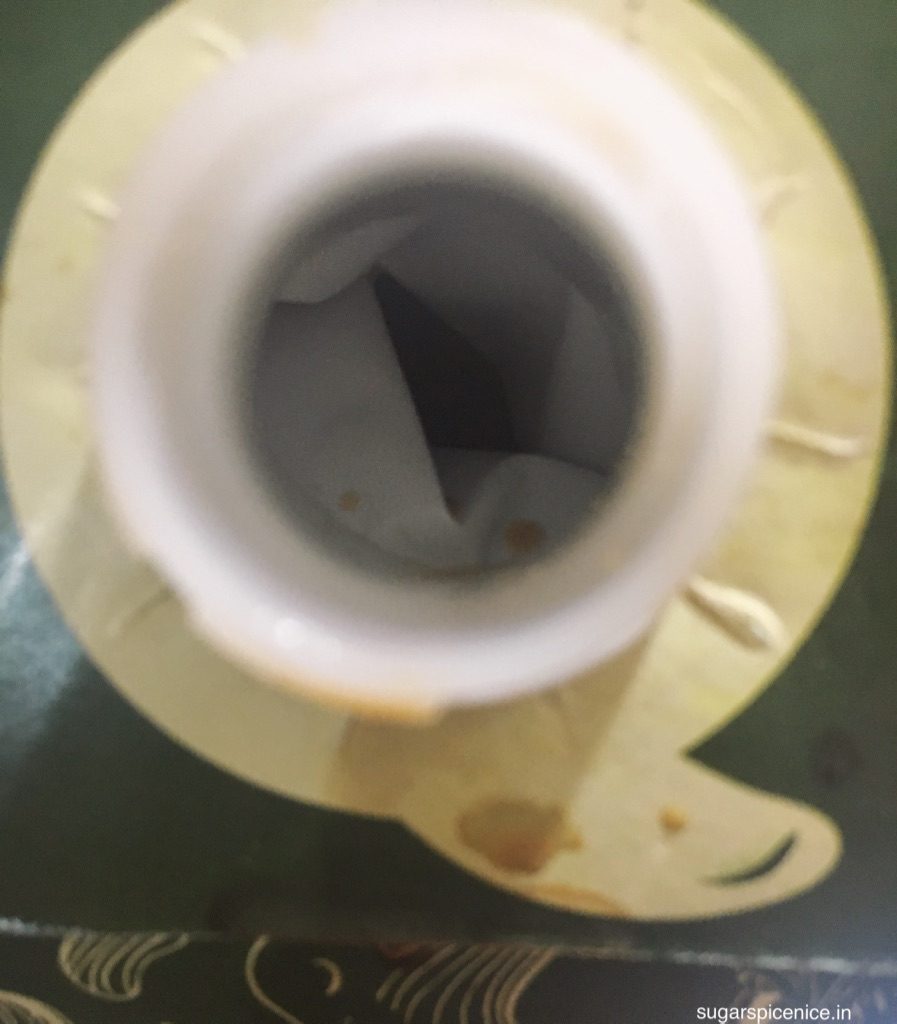 So this was my most recent experience with Chaayos. I have rated them earlier on Zomato very highly (4.5) and now I'd change that to 3. To be honest, their chai got them to 3!
I hope you enjoyed reading. And let's be in touch for more food stories.
Instagram 
Twitter 
Snapchat
Facebook