Review – Coffee by Di Bella
Rating – ⭐⭐⭐⭐
This month has been loads of Di Bella for me. Went to this particular outlet for some late night dessert cravings.
I had the usual – chocolate waffle. Yummy! Thick dense waffle with loads of chocolate topped. And chocolate ice cream and some fresh cream too. Absolutely recommend this.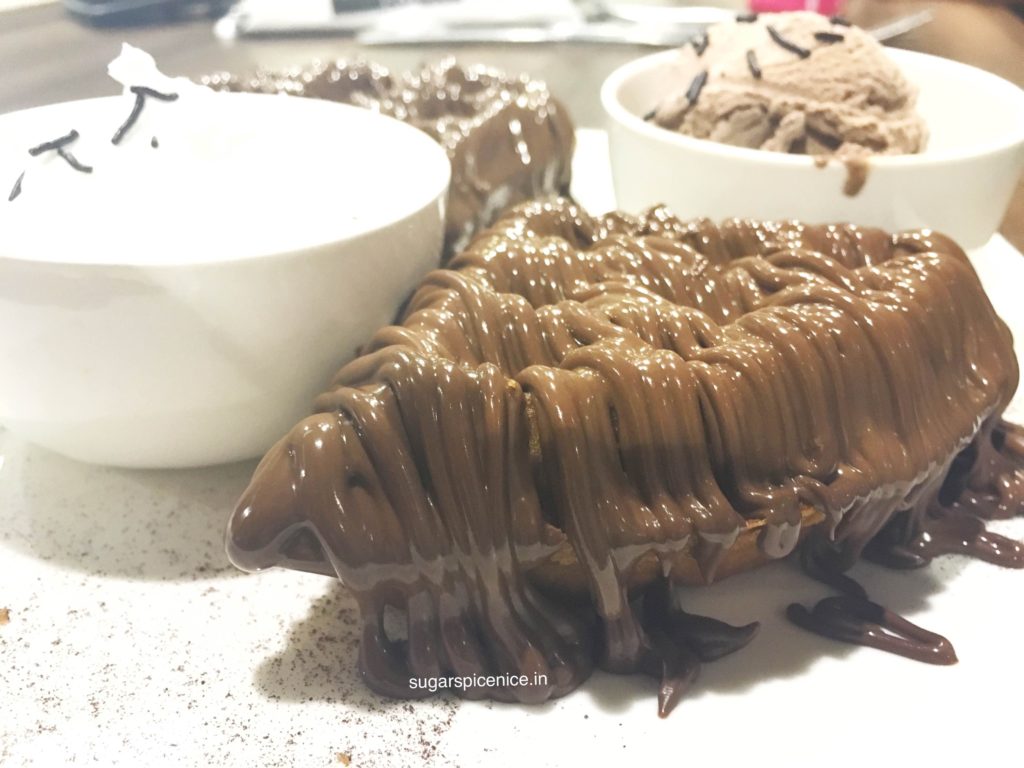 On a side note – the staff at this particular outlet – particularly the lady at the counter was like – no taking pictures of anything apart from what you're ordering. And that was quite appalling simply because any food enthusiast, on and off Zomato does get their fair share of clicks not just of what they eat but also of what the place looks and feels like. So if their staff is going to throw this kind of attitude , it definitely won't go well with a lot of peeps.