Review – Indi Kitchen!
Rating – ⭐⭐⭐⭐
Indi kitchen delivers Indian food to your doorstep. What's good is that you can customize your meal as per whatever you feel like having – like you can choose between rice / rotis and the veggies you want and also the gravy that you would like. In that sense I think this is one of the first few doing it for Indian food..which is good. 
Recommend:
Paneer lasooni appetizer 
This is perfection – soft paneer chunks with onion and capsicum, marinated in a very tasty green coating.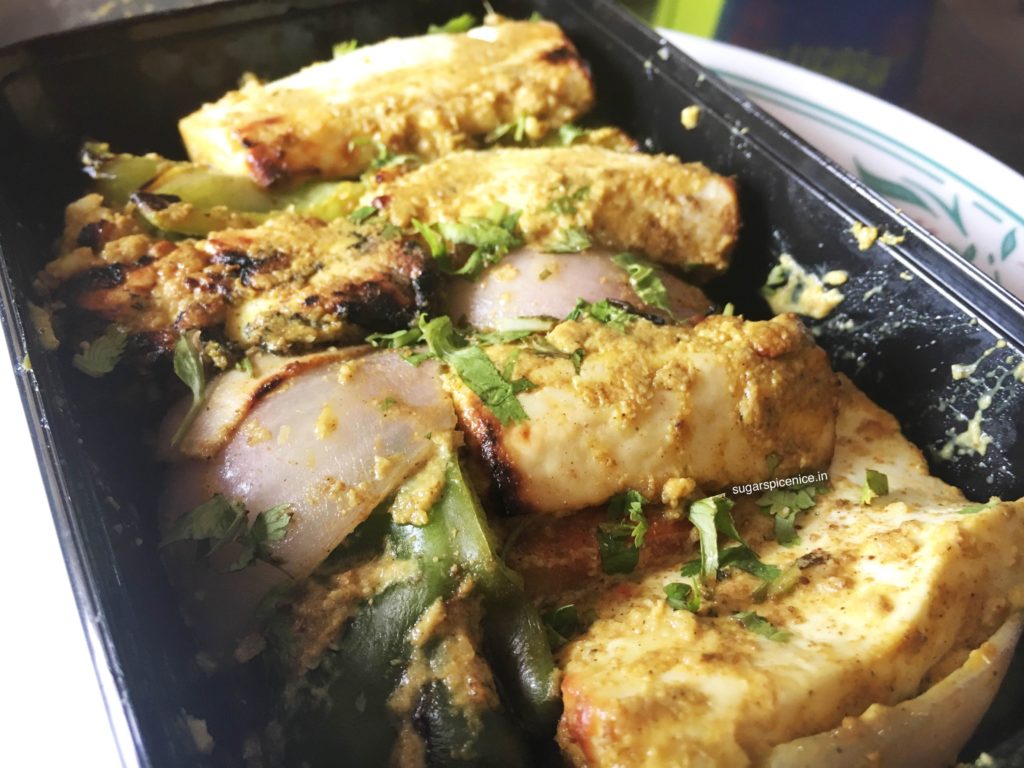 Aloo kulcha
Excellent aloo filling – right amount of spices. I ate it slightly cold but couldn't stop myself from hogging on this!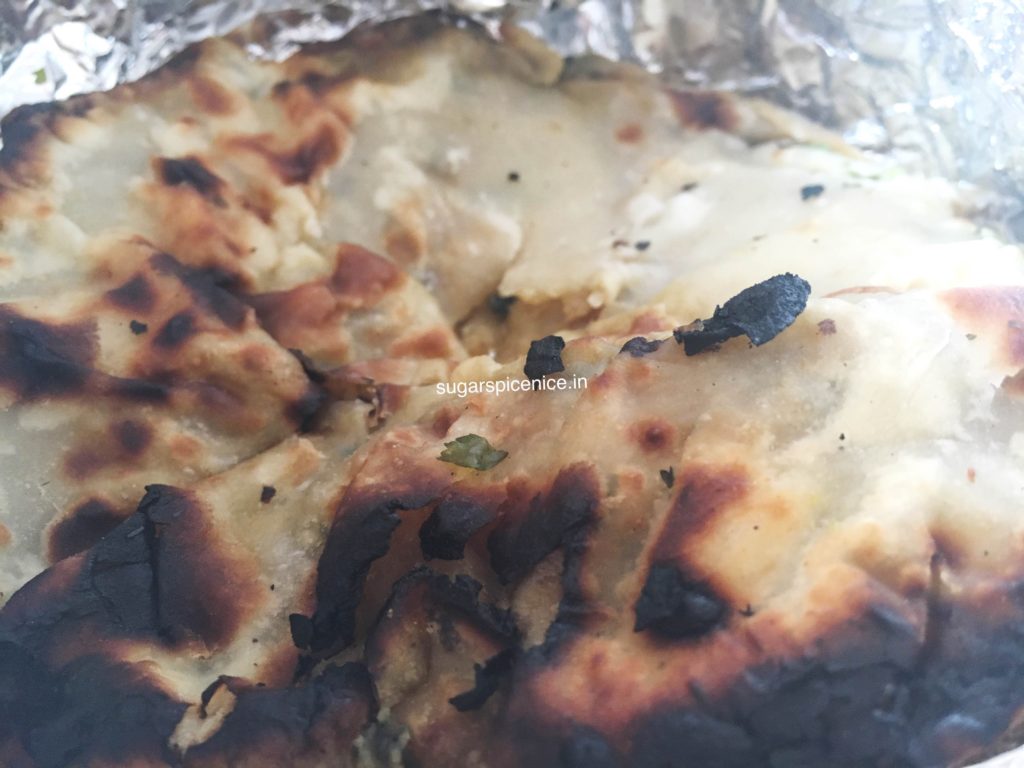 Chocolate samosa
Mini samosas with a supremely generous amount of chocolate in between. Eat these super hot.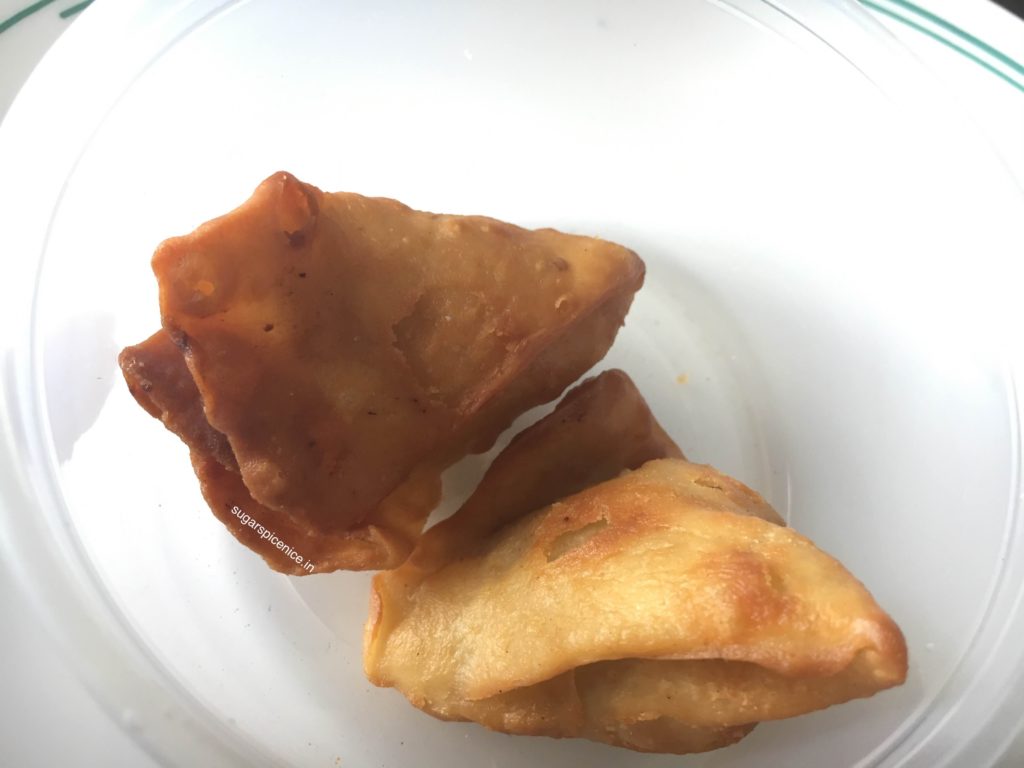 Triple teekha gravy and paneer 
This one is actually quite tasty – you can just dip some naan in as a sauce / chutney and have it. But only those who love spicy food can handle this.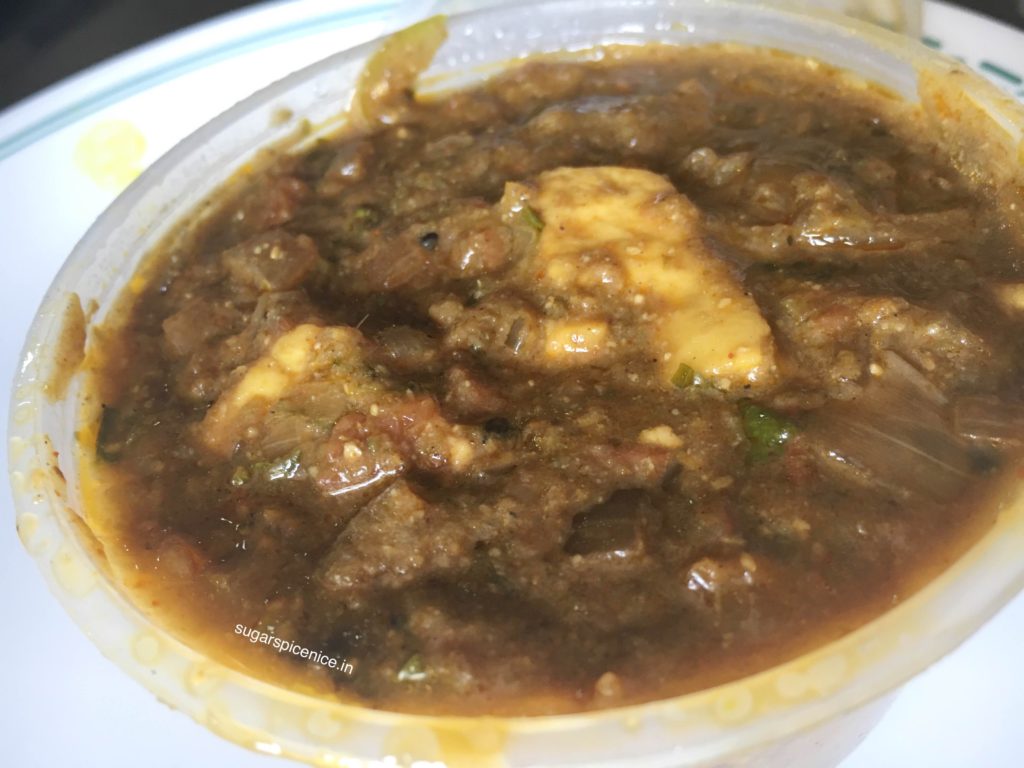 Jeera rice
Not just jeera, but flavored with a whole lot of other spices. Quite nice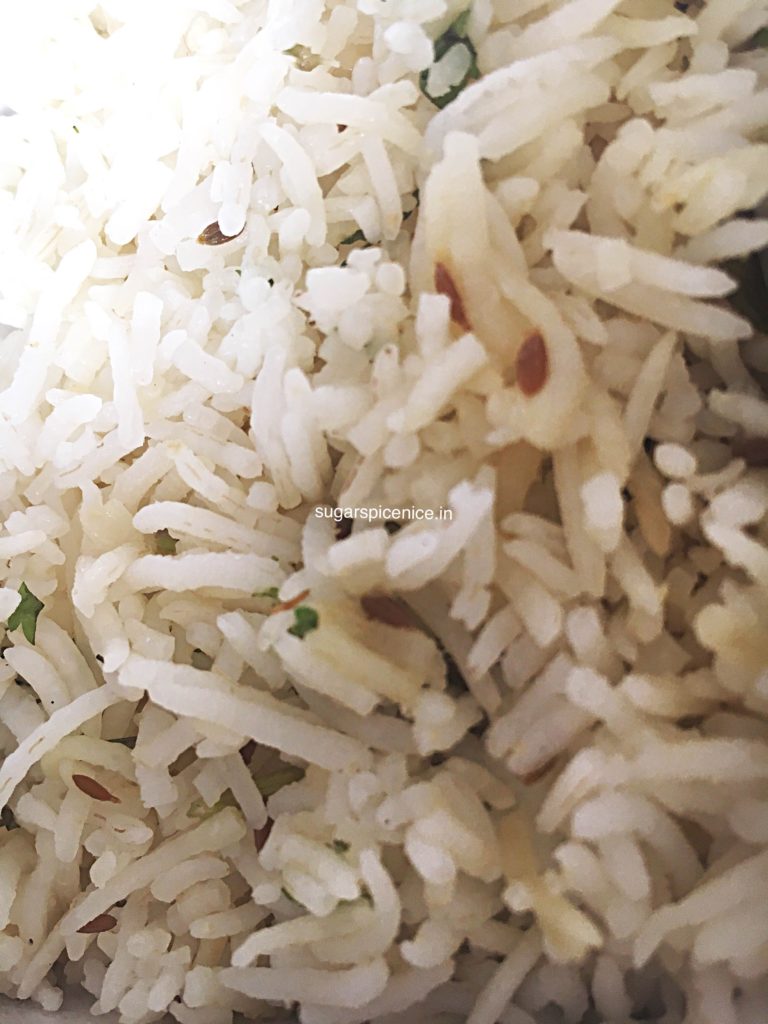 They also send a lovely Indian style salad – onion, carrot etc with lime and some spices.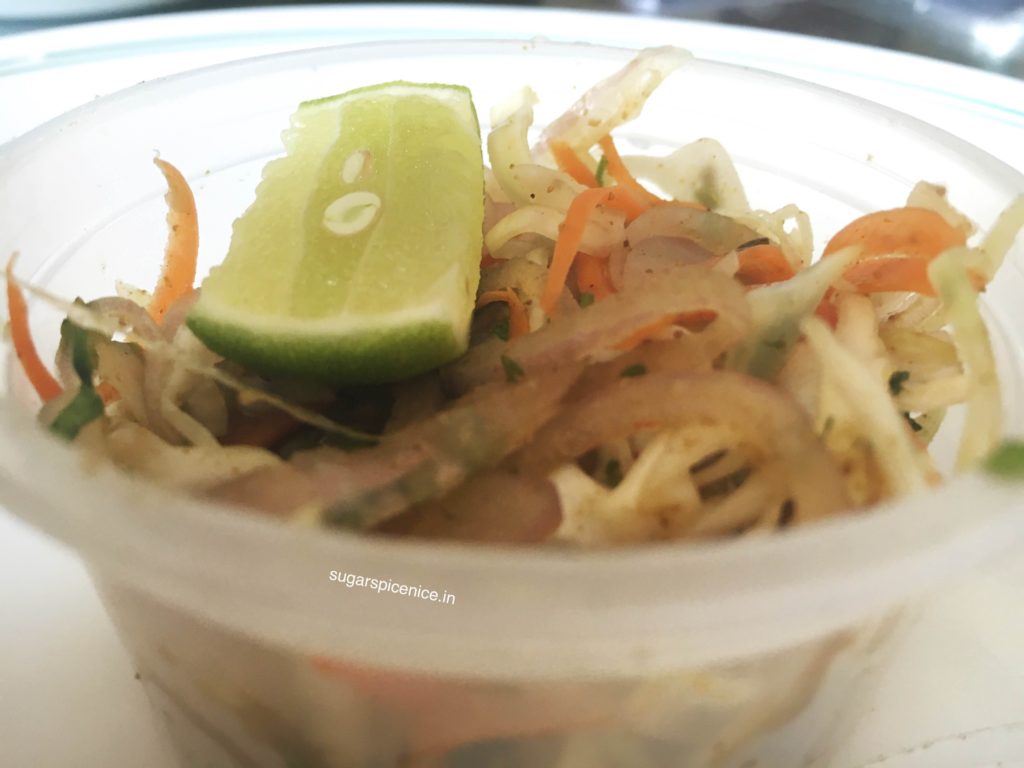 I also tried their methi mutter malai – it was alright..not overly sweet like a lot of other places.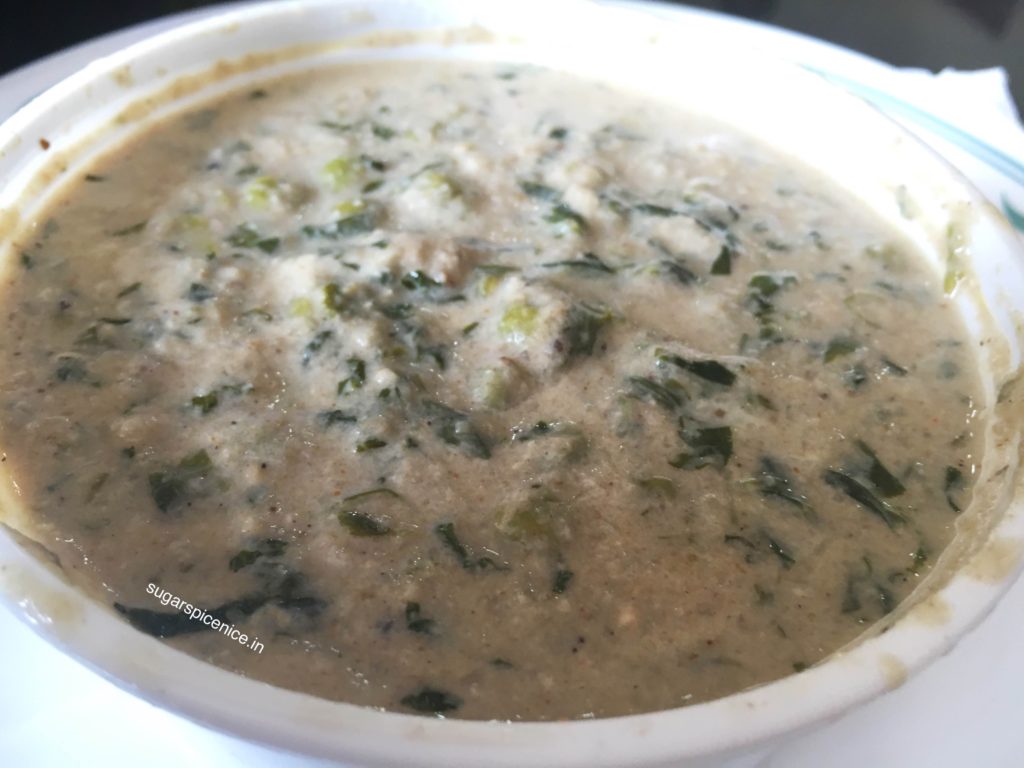 Then I tried their dal tadka as well and this one I didn't particularly like.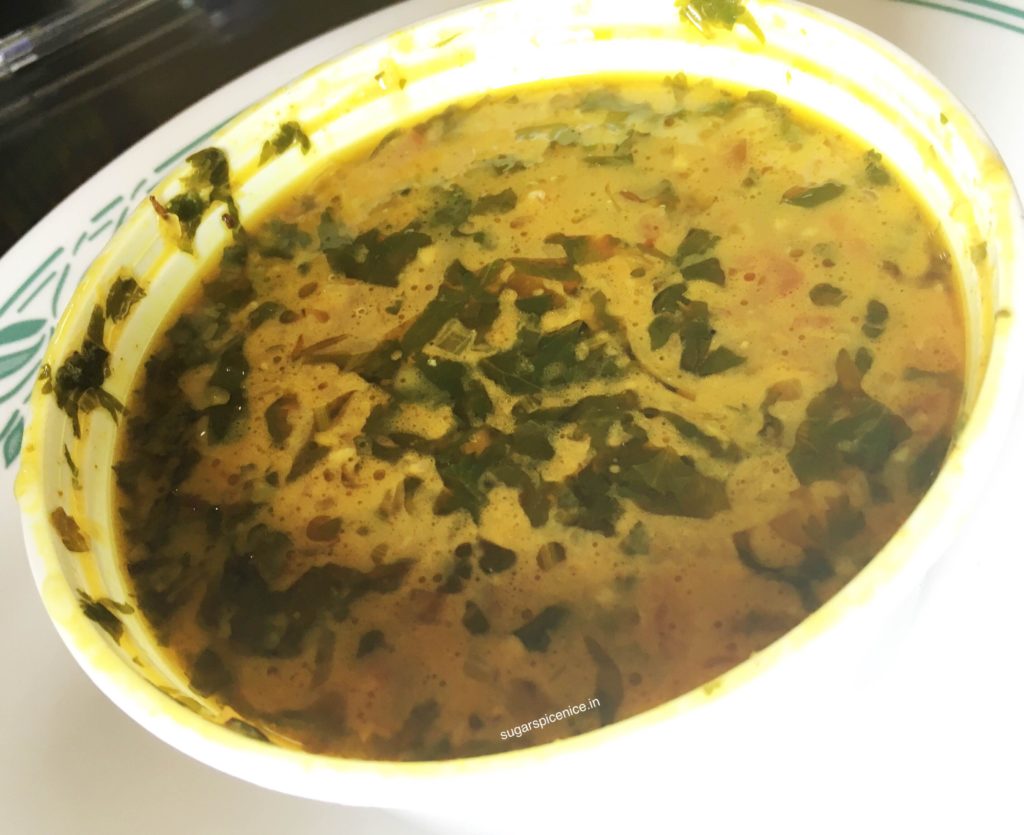 Try this out to your customized needs. You may like it.