Review – Asado – The Cocktail Street
Rating – ⭐⭐⭐⭐
Asado means Mexican food to me. It's probably the perfect place for a date night – romantically dim, candle light all over, stunning cocktails and pretty old school music.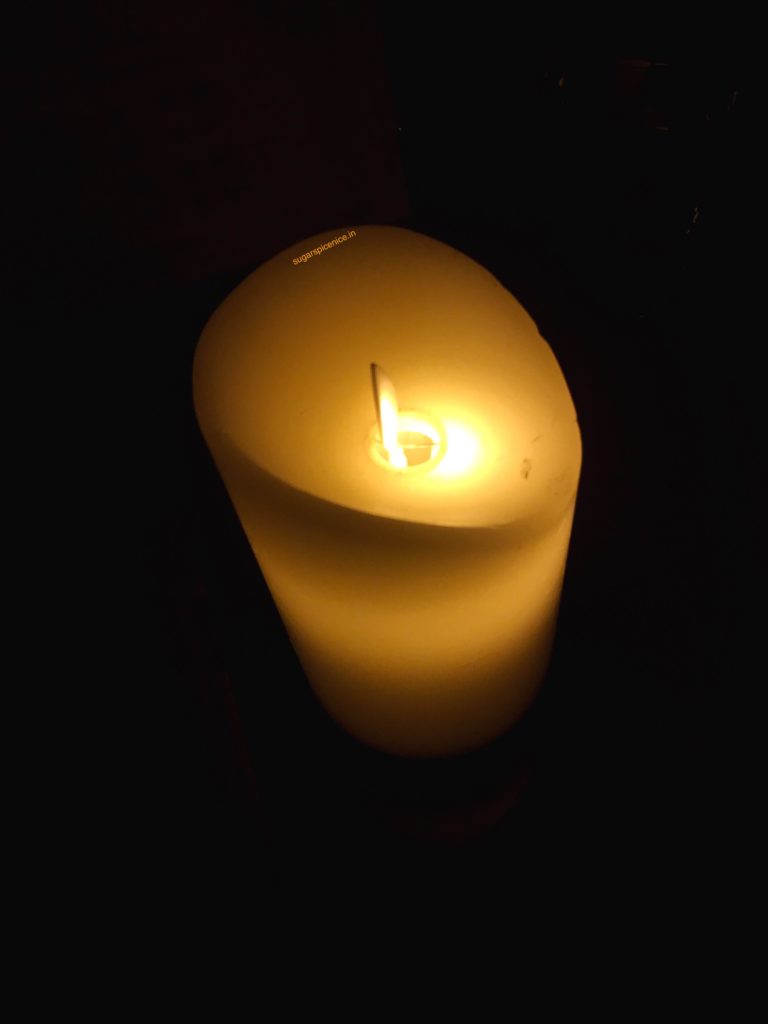 Recommend: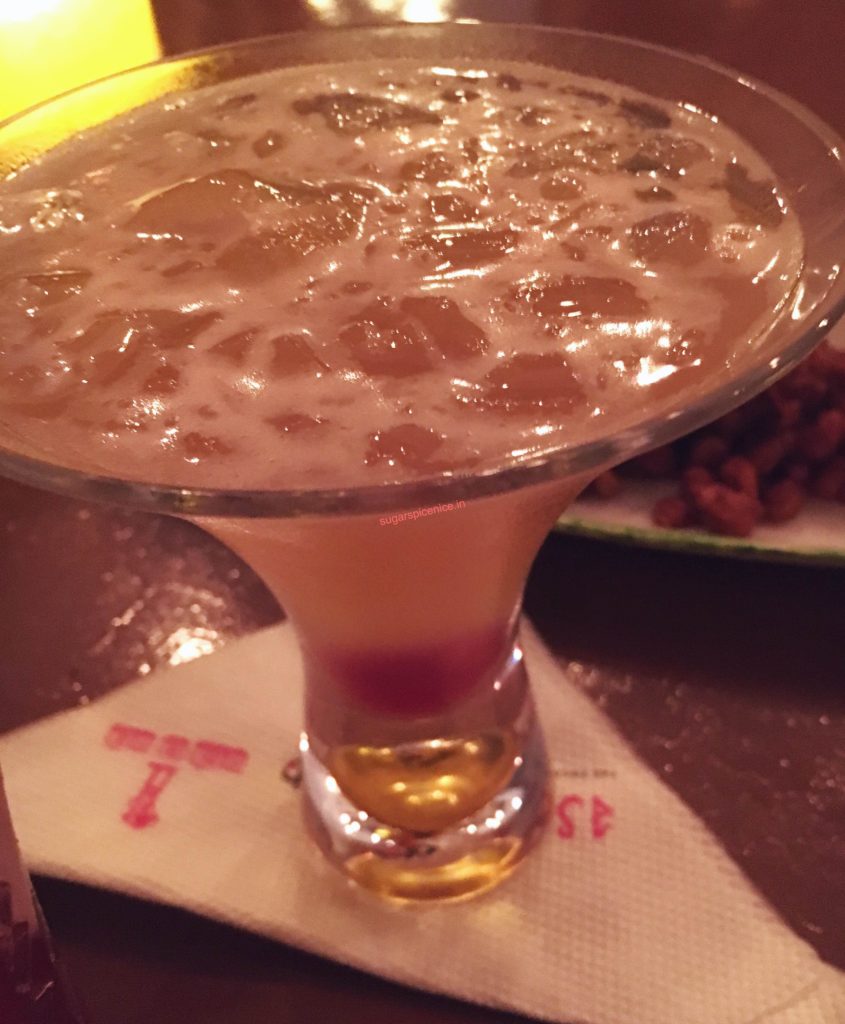 Zinger – choose your herbs, flavoring and poison and watch it being turned into a cocktail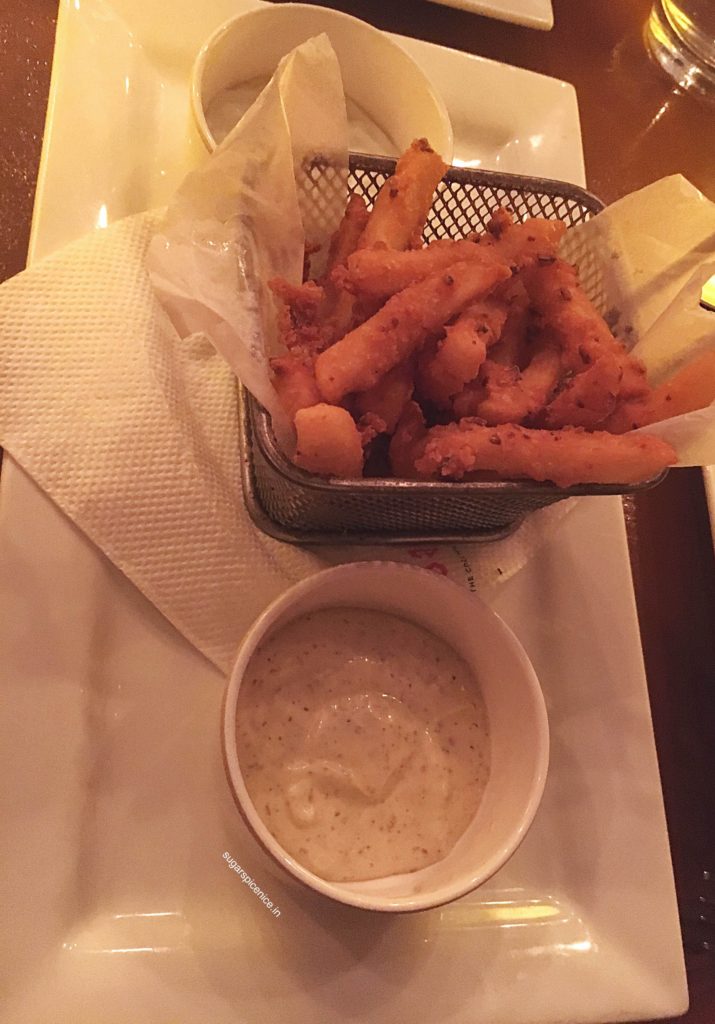 Truffle Garlic Parmesan fries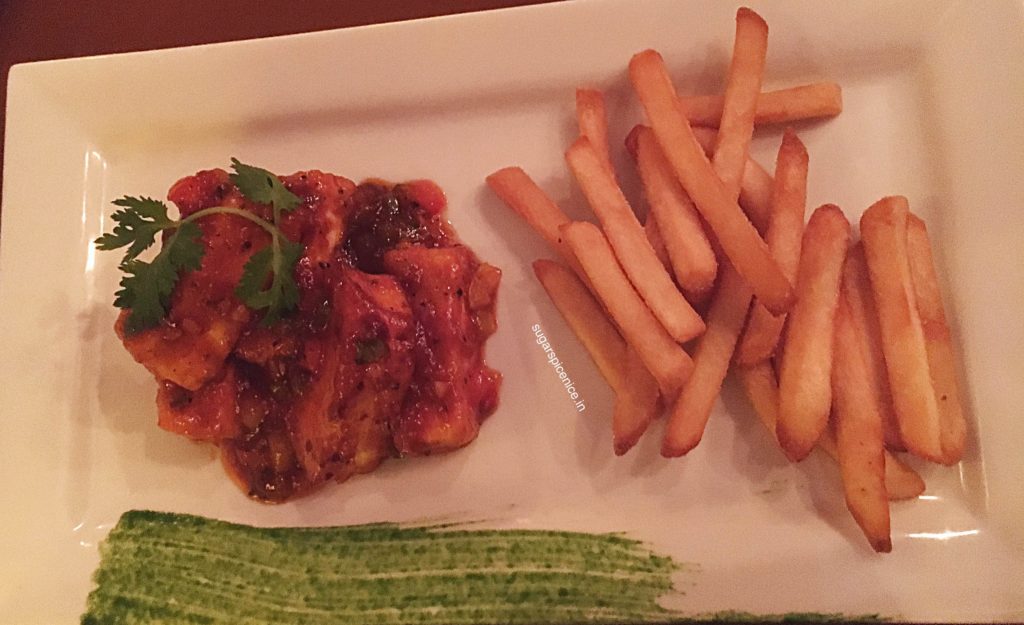 Barbecue paneer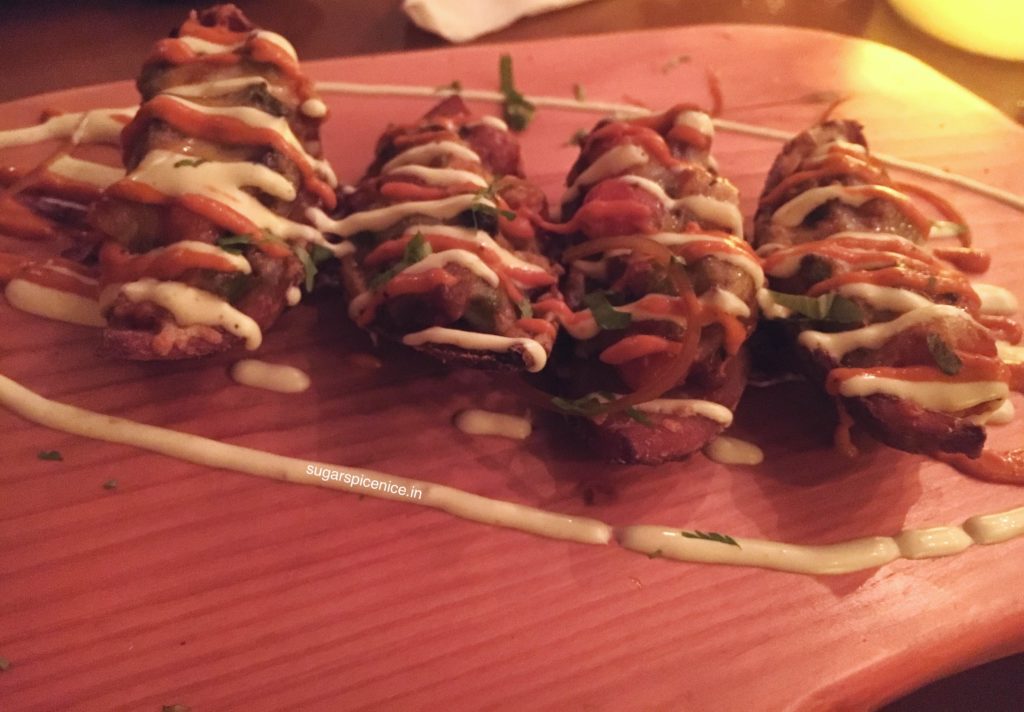 Tex mex potato skin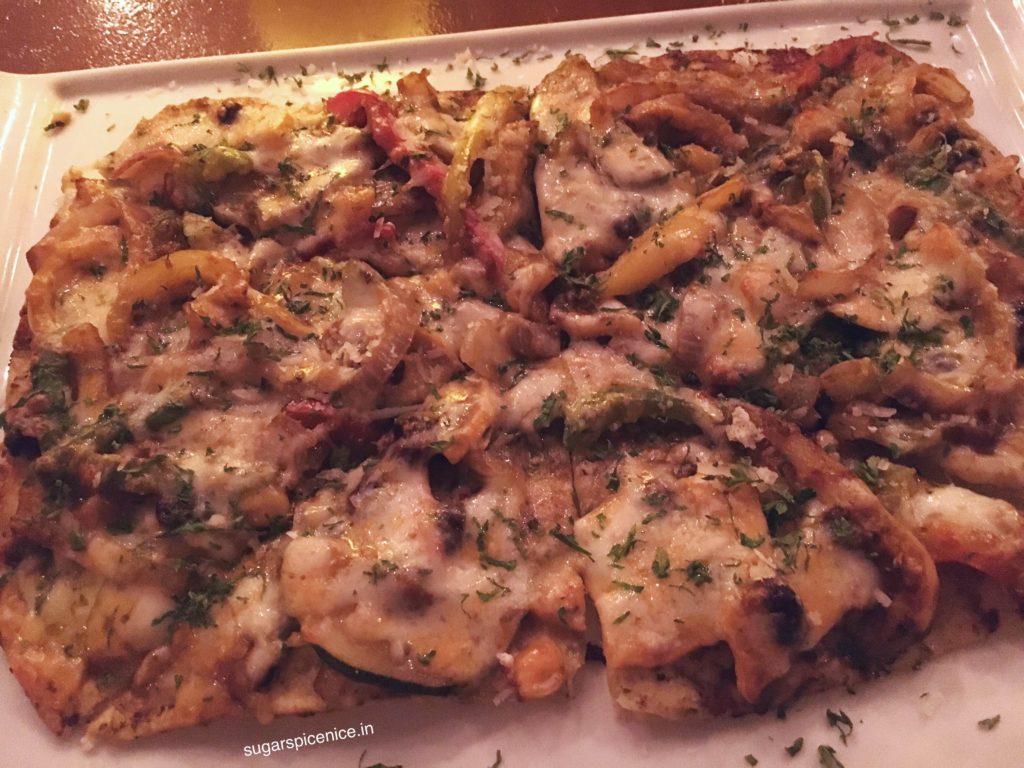 Grilled vegetable flat bread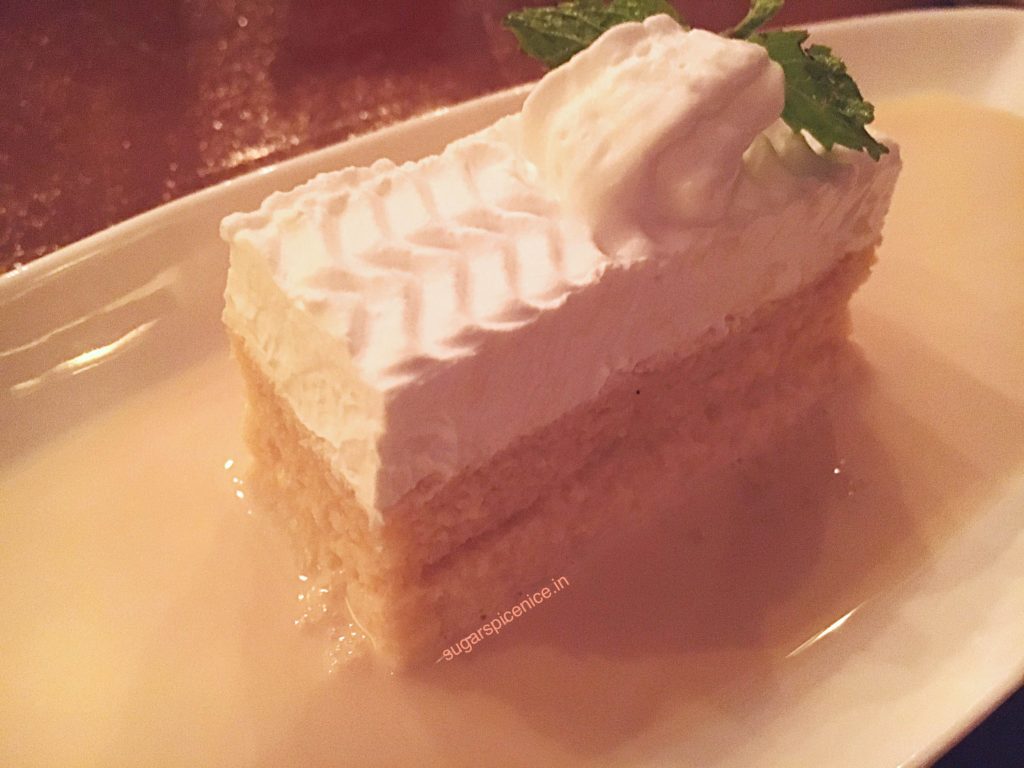 Tres leches cake 
I started with a cocktail called zinger – they make the entire thing right in front of you. It's whole mint, rosemary, pineapple, watermelon and orange. They crush it right in front of you and then stir it with some vodka and some lemon juice and fizz. Extremely refreshing – the flavor of the fresh fruits and herbs is so good.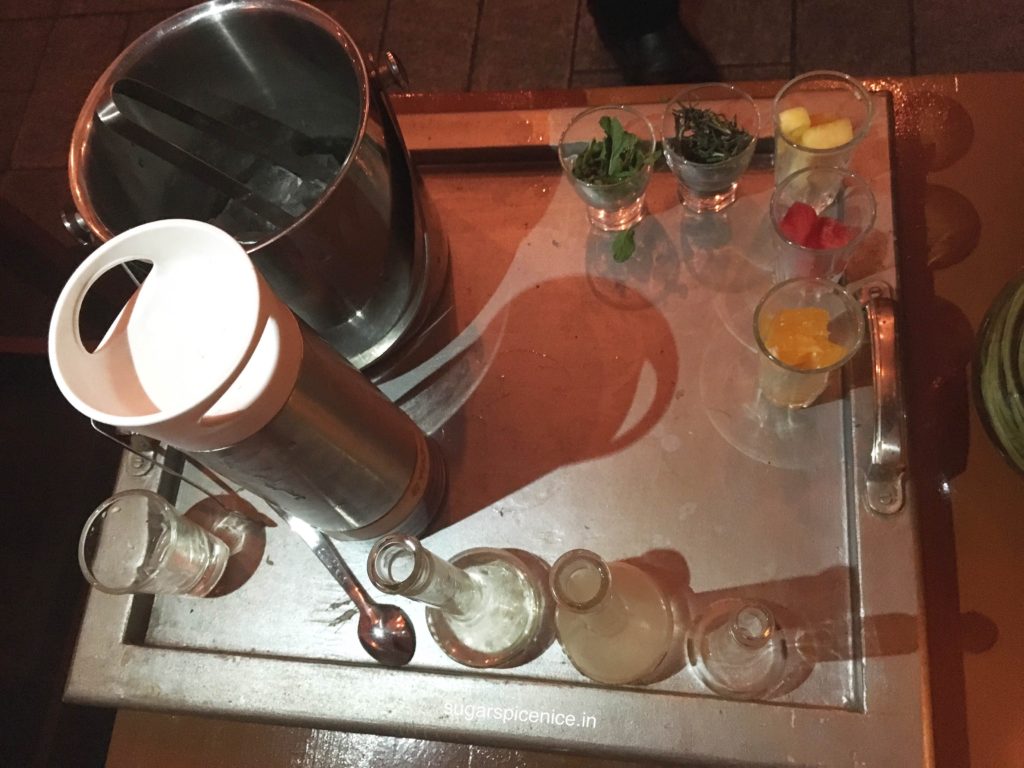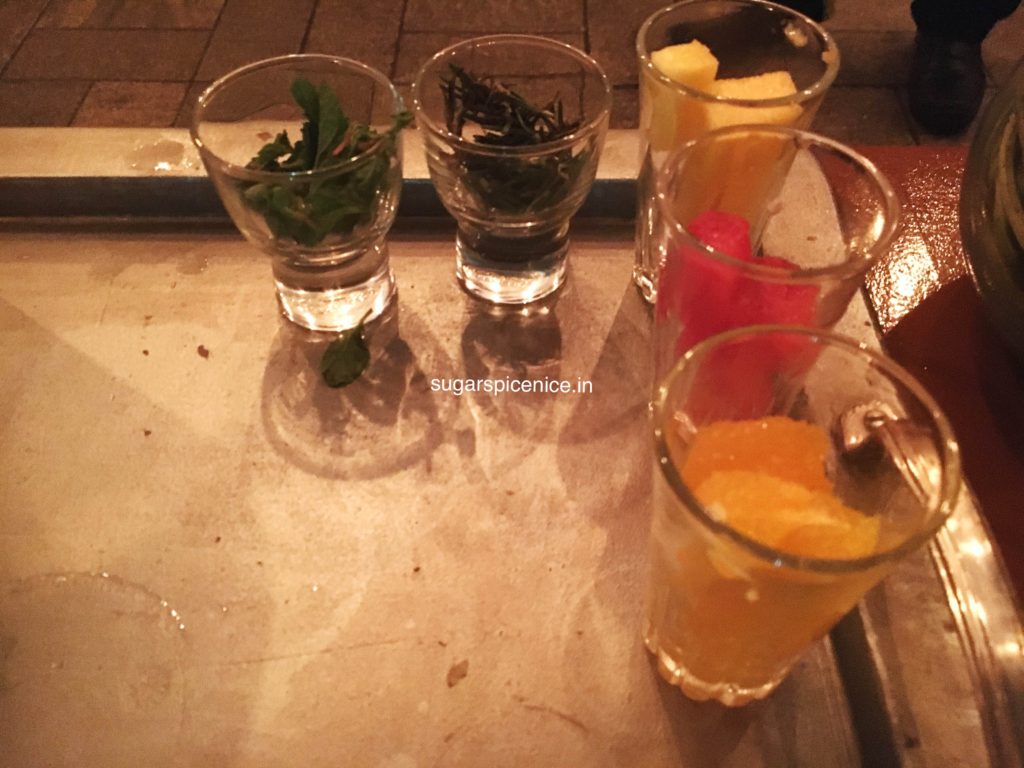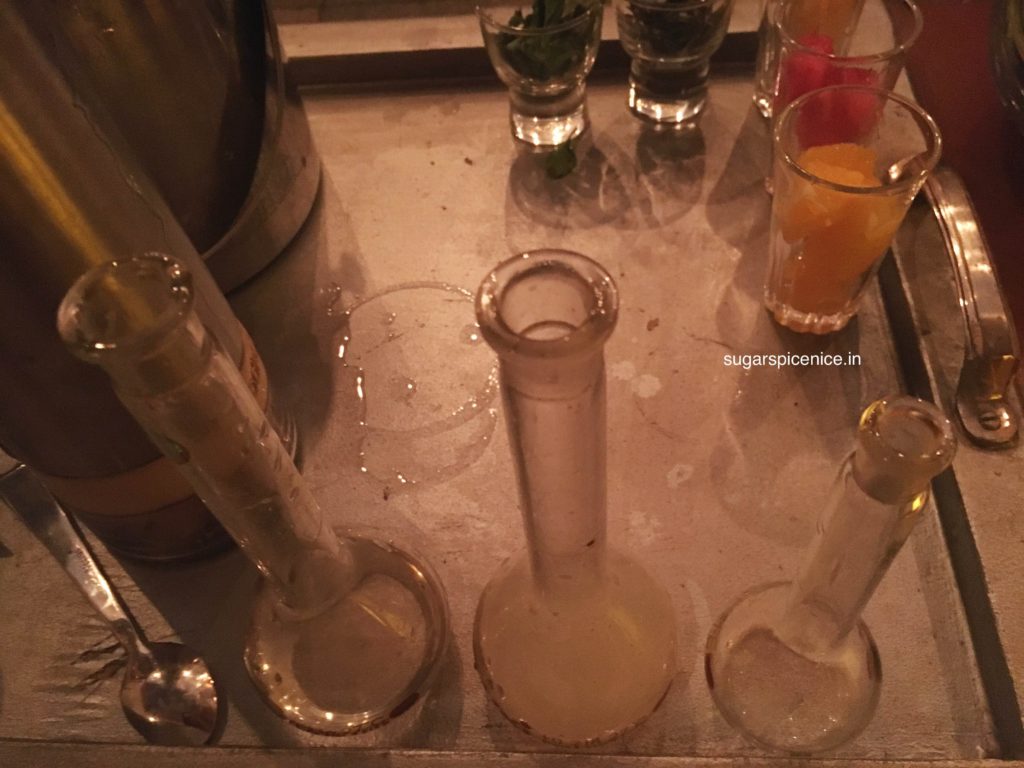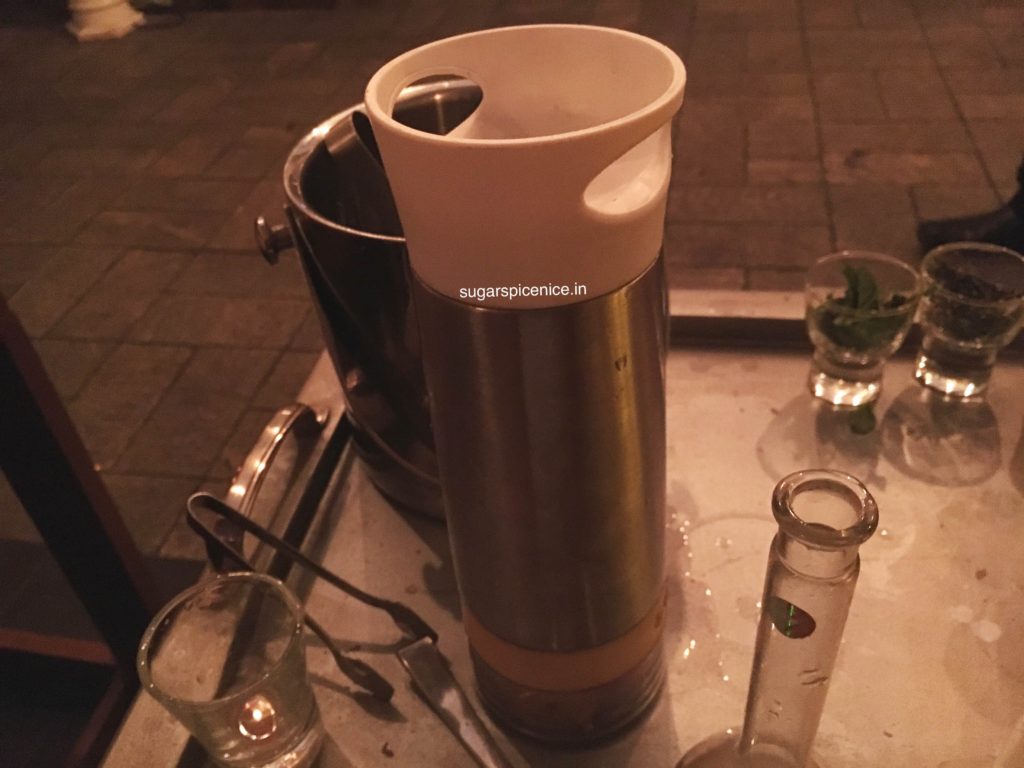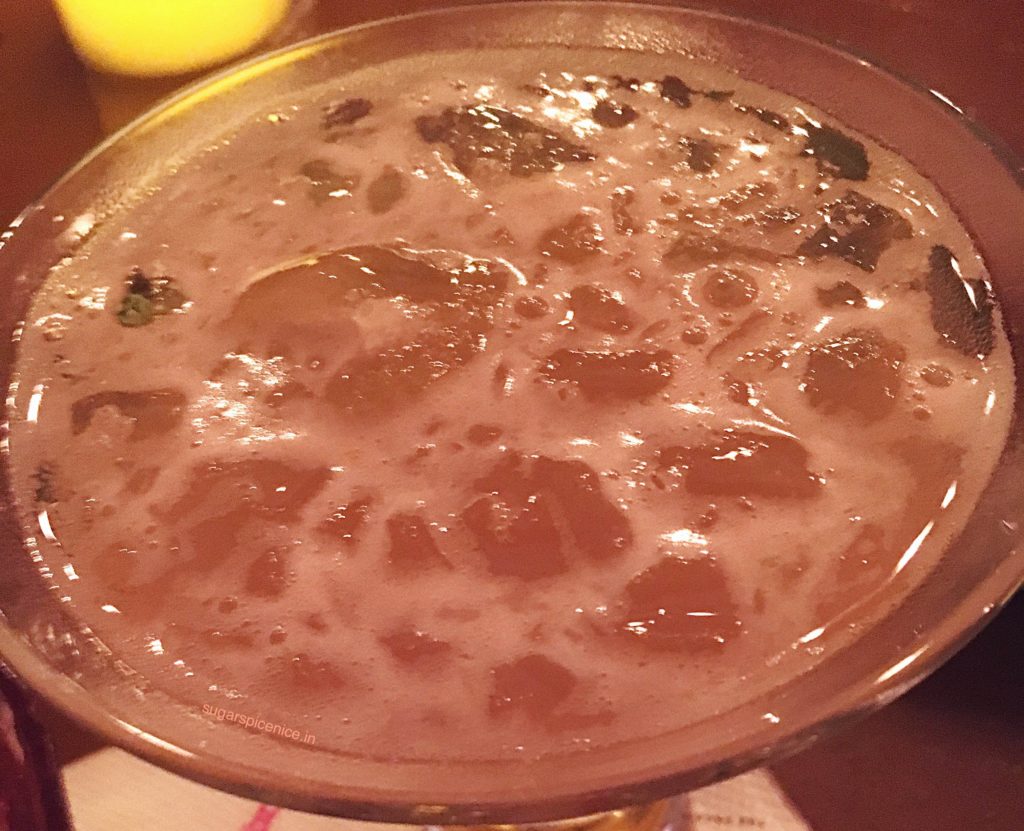 I also tried a mocktail called outer glow. This felt like a regular fruity slush.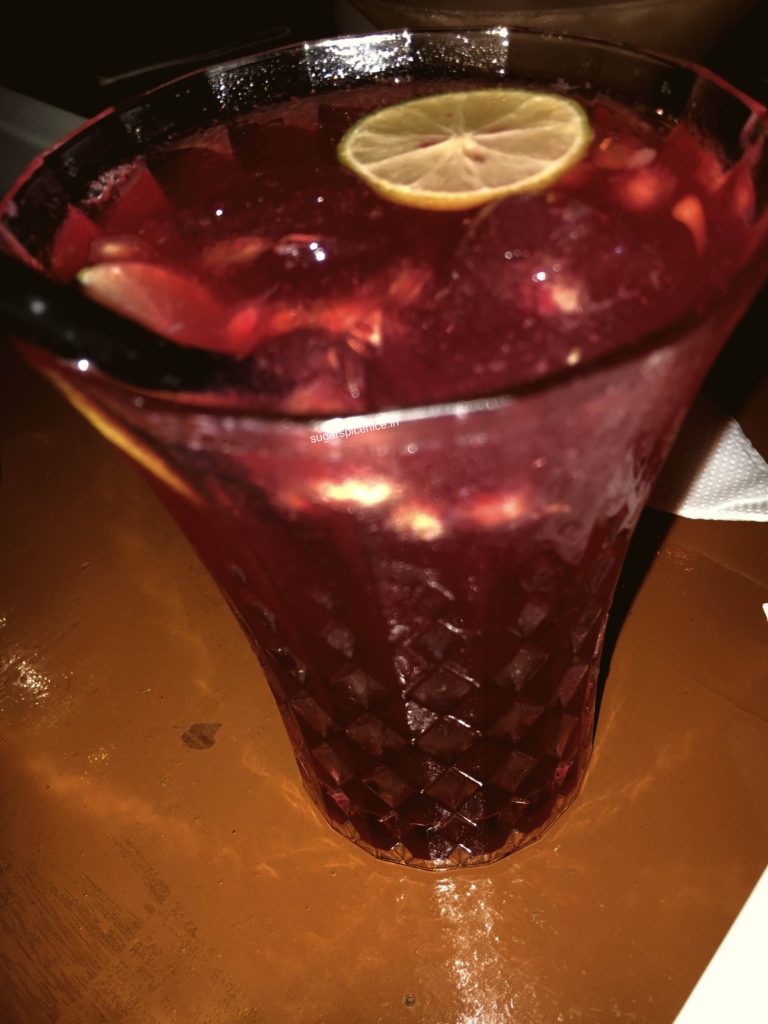 Then I tried something called Truffle Garlic Parmesan fries – exceptional. They had a kind of texture and were extremely delicious. Served with a dip which honestly I didn't quite care about.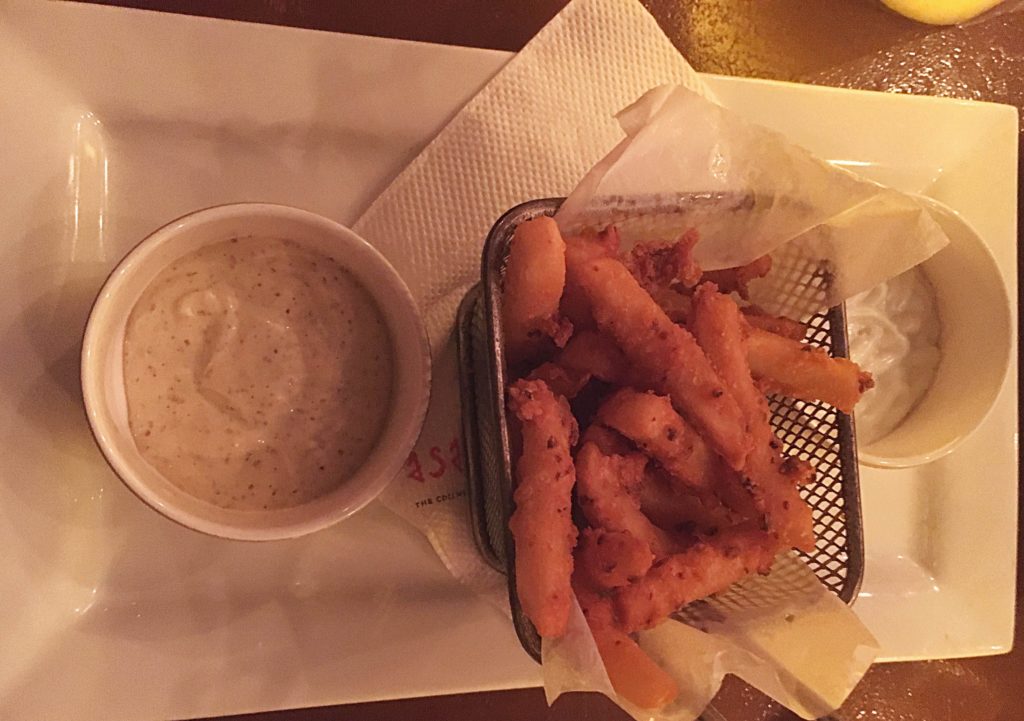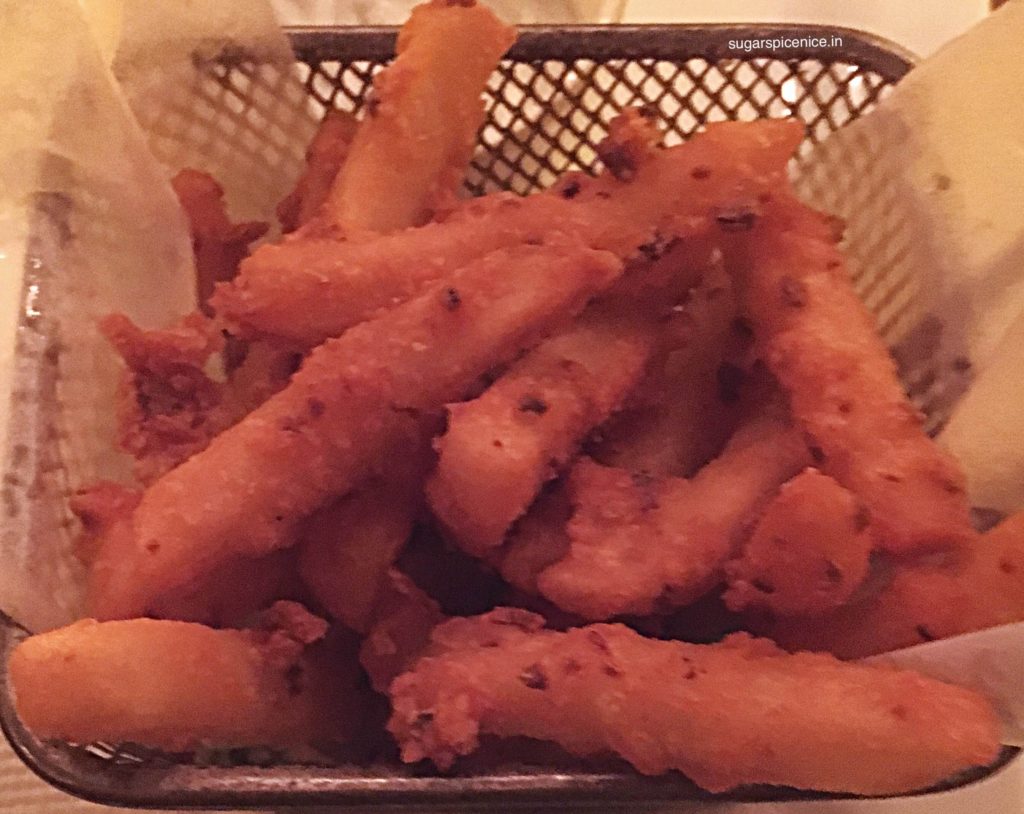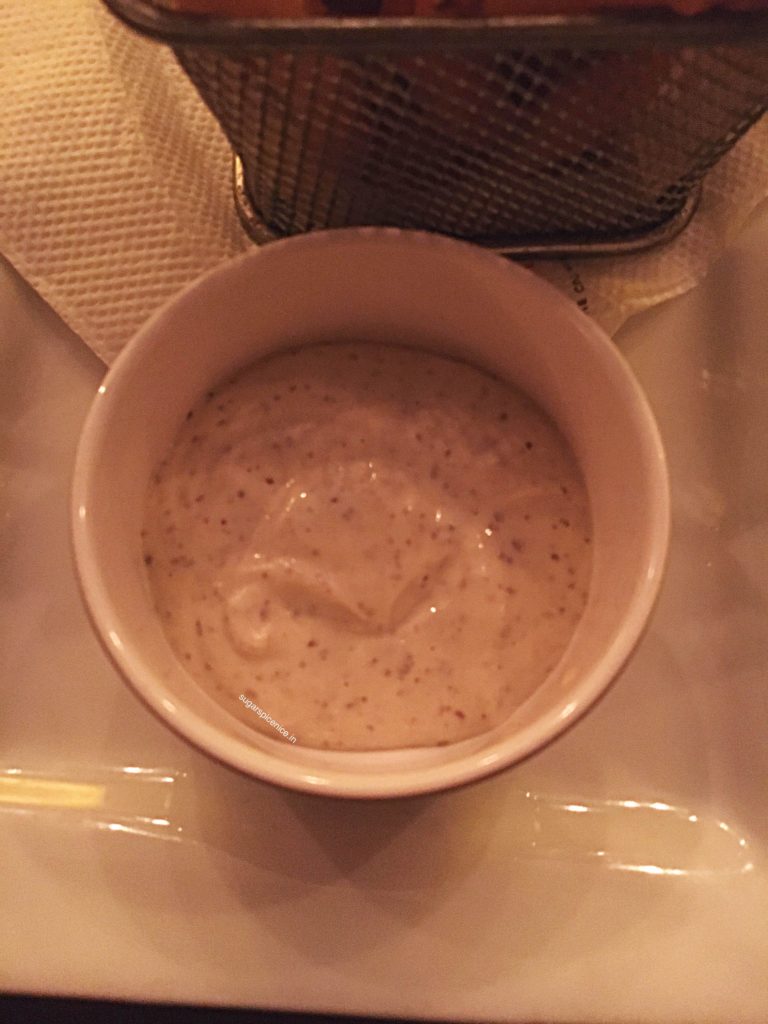 Then I tried their barbecue paneer – another great item except that it was a bit too spicy for me. I think there were multiple sauces, and they kind of gave a sweet and spicy feeling to this item. Paneer pieces were also quite soft. It came with some fries on the side and I'm always happy when I'm served fries!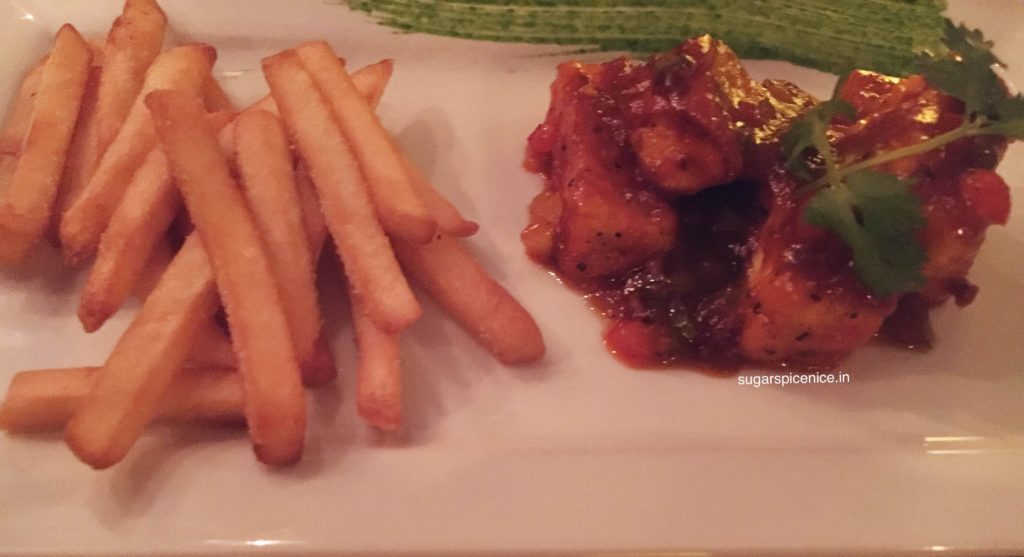 Next I tried their crispy corn which was covered in a yummy sauce and served with some mayo. Another tasty item.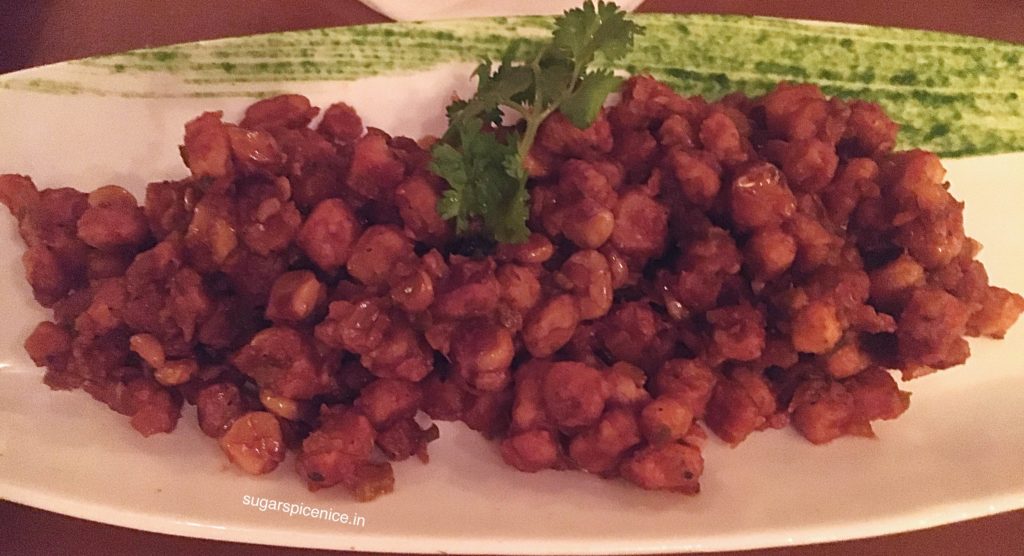 Then I tried their tex mex loaded potato skin – thick skinned potato outer covering filled with tomato, jalapeño, olives, corn and cheese. Exceptional.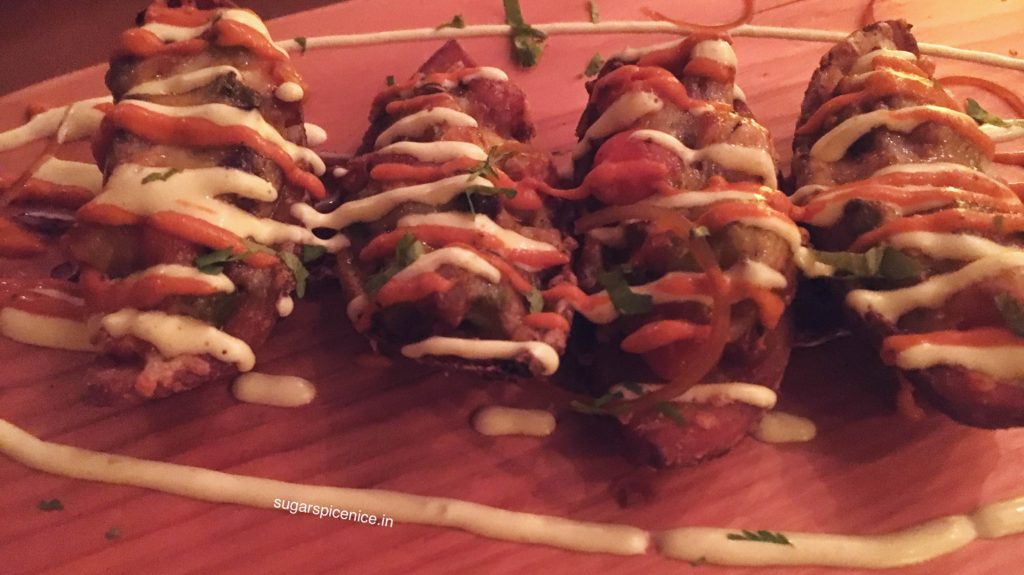 Then I tried their Quesadilla. This had a similar filling to the skinned potato. It came with an extremely yummy salsa sauce.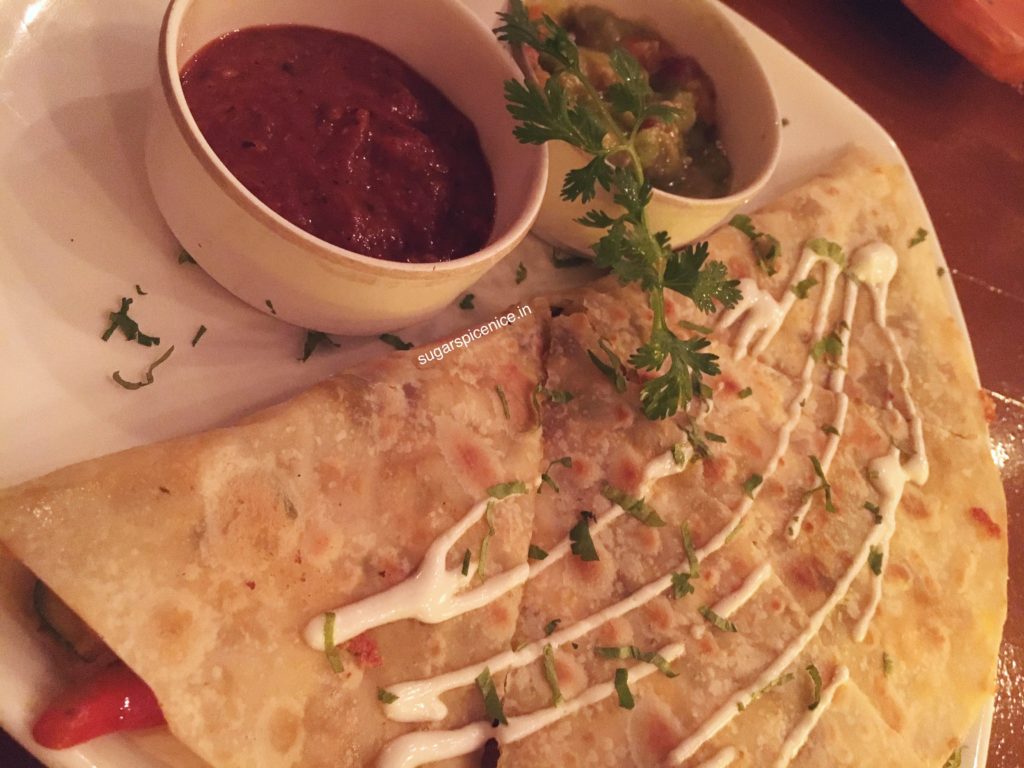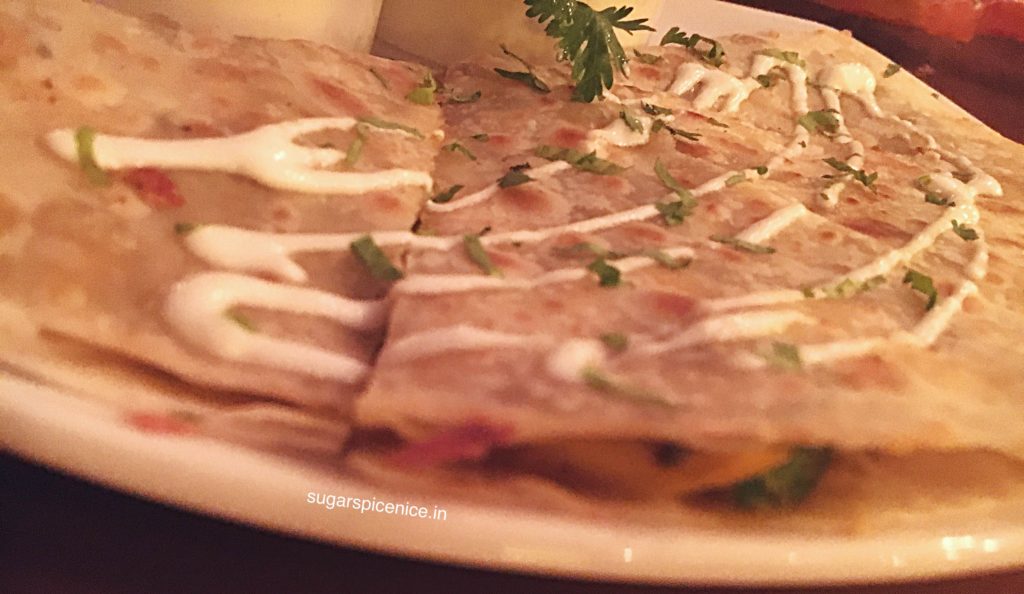 This was followed by some grilled vegetable flat bread. This felt like extremely thin crust pizza with an over load of veggies. Again similar filling like the potatoes and the Quesadilla – this had some peppers, beans and zucchini as well. And I quite liked it.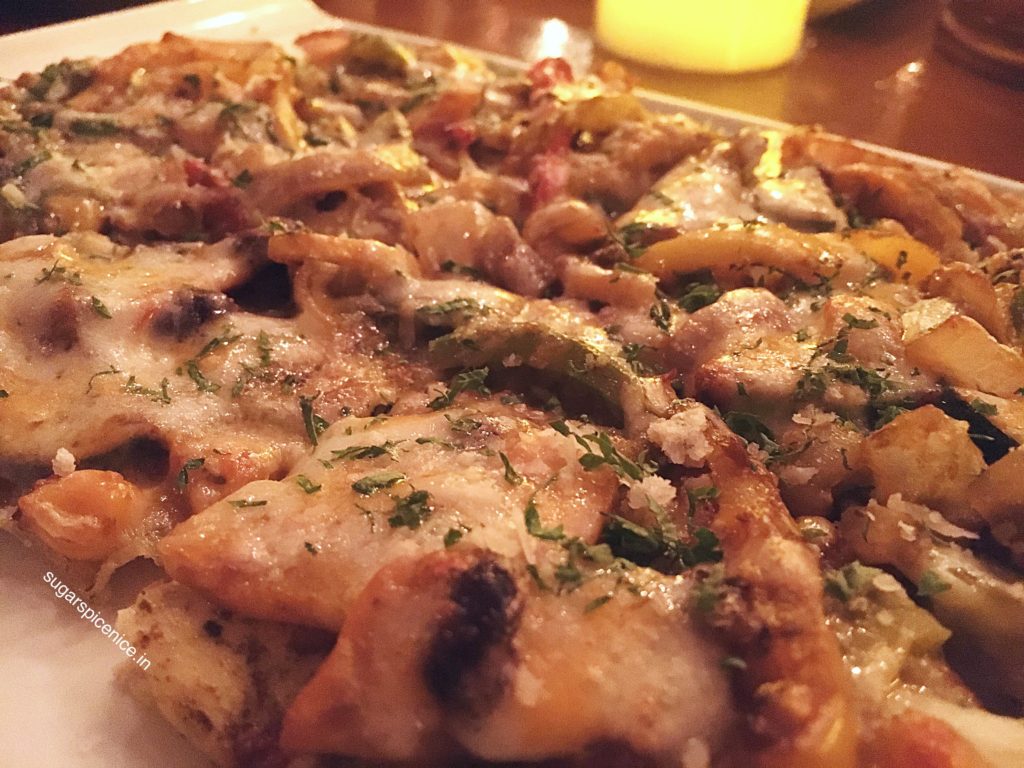 Then I had some veggie tacos and this too had all of those veggies. These were alright.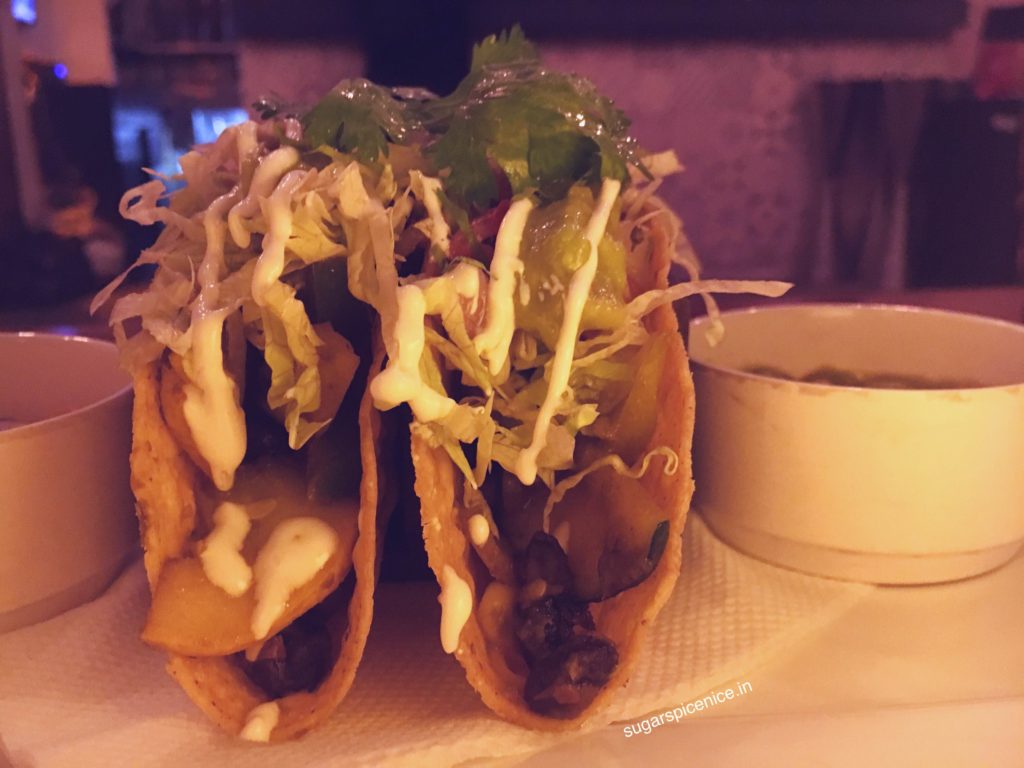 Then I tried another cocktail called Terrific tea – this was served from a tea pot into a cup! It was tequila based a and the cucumber flavoring kinda killed it for me.
Moving on to dessert – I tried their banoffie pie – didn't like it at all. This was followed with something  called tresleches cake – and this was sooooo delish. Vanilla Cake and vanilla creamy icing dipped in a mildly flavored milk – beautiful.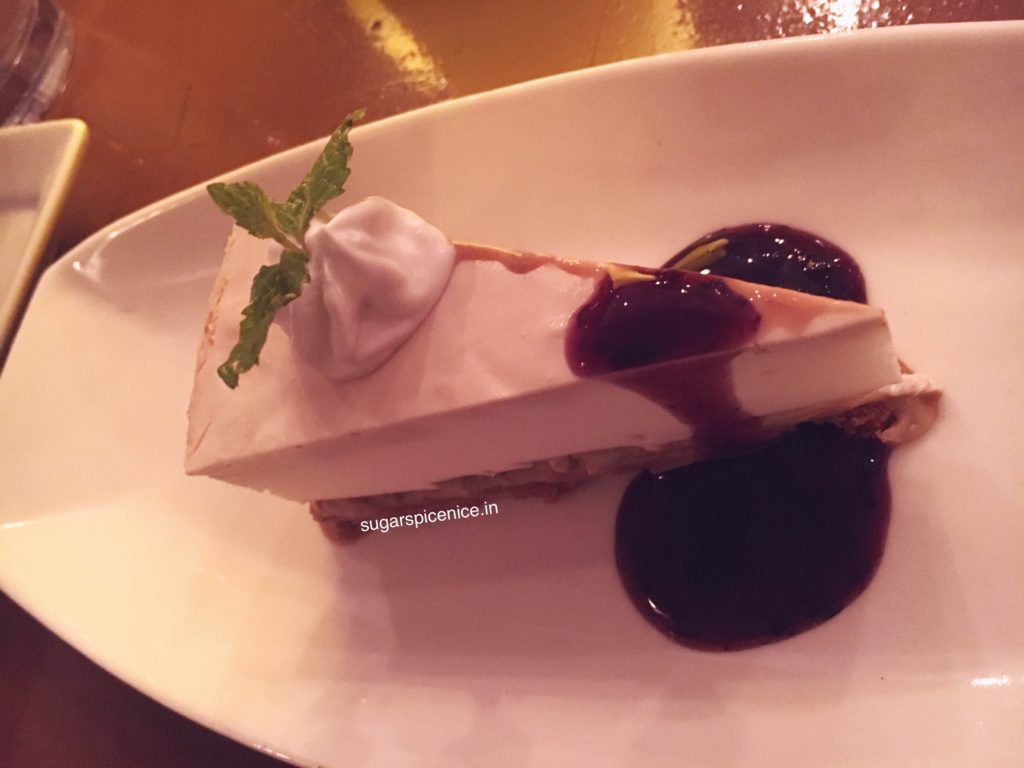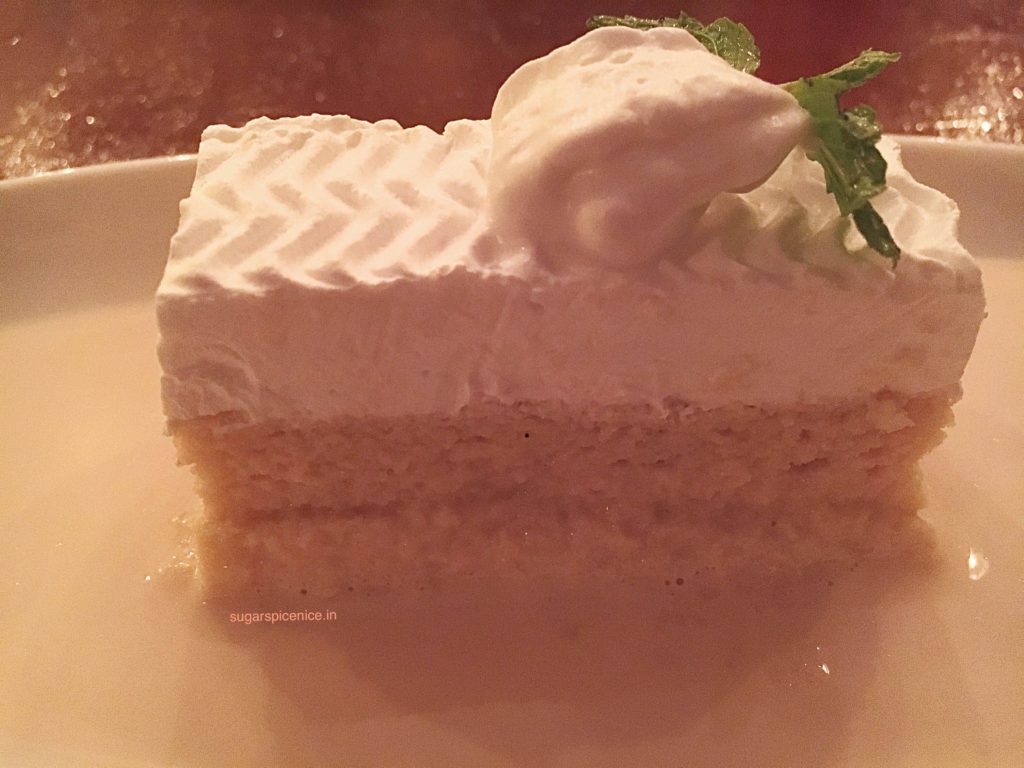 This place is really good for romantic dinners. Cocktails are great and so is the food.