Yogurtbay Lower Parel is a place where you can not only fulfil your Yogurt craving, but also your waffle cravings. I recently tried out their outlet located in Todi Mills and got a little insight into their offerings.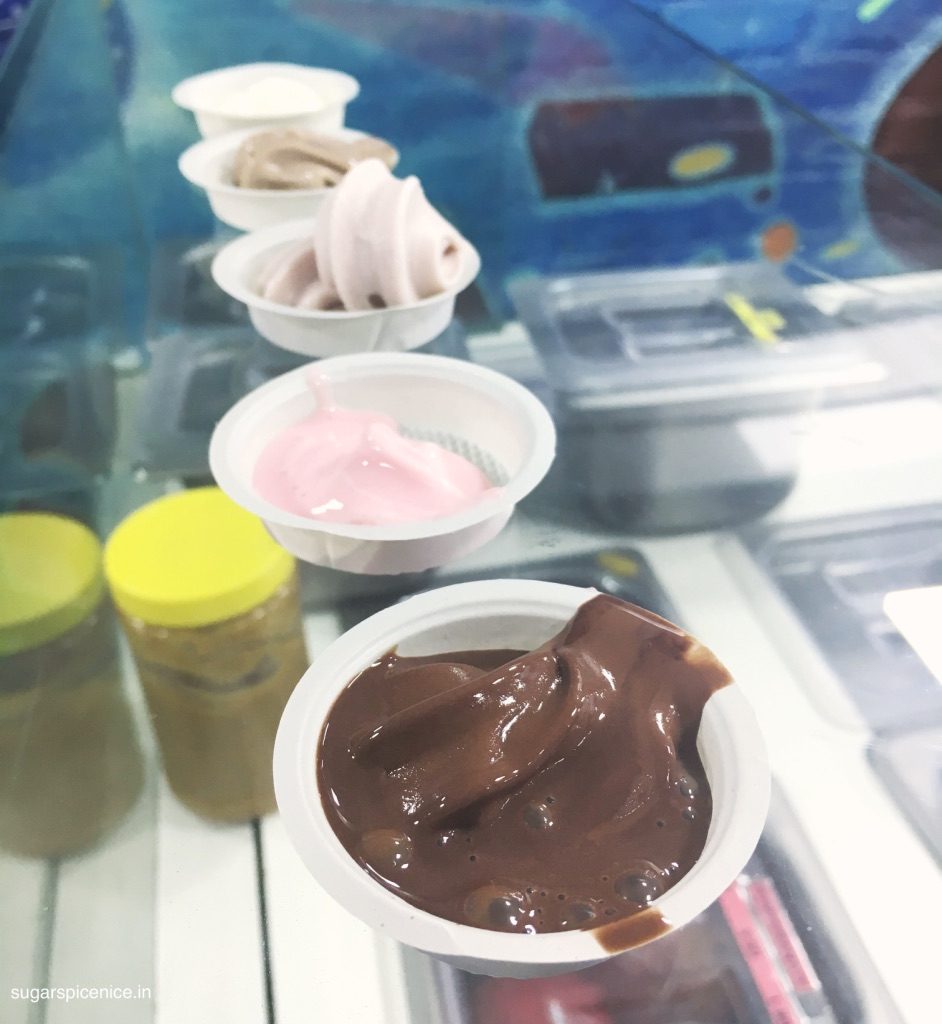 At Yogurtbay Lower Parel, you will find a ton of yogurt flavors – ranging from fruity flavors like strawberry and mango, to chocolate and red velvet. And even some exquisite ones like tiramisu, blueberry, oreo cheesecake and more. So here's the flavors that I tried and what I thought of them:
Vanilla
Tastes pretty similar to vanilla ice cream, but of course feels a lot lighter. And in my opinion creamier too.
Oreo Cheese Cake
This is a creamy oreo flavored yogurt. A great replacement if you are craving a full on oreo cookie dessert.
Really Strawberry
Feels like a fresh strawberry ice cream.
Chocolate
This one is sugar free – so if you are looking for that kind of an option you definitely have a chocolate one available.
Blueberry Cheesecake
This is my favorite flavor from here – exactly like a good blueberry cheesecake should be. Definitely try it. It is their fastest running flavor.
You can even select toppings of your choice to go with your yogurt – these can be fresh fruits like kiwi and berries, or just some chocolate chips. Or you can have some fun with sprinkles, jujubes and jellies.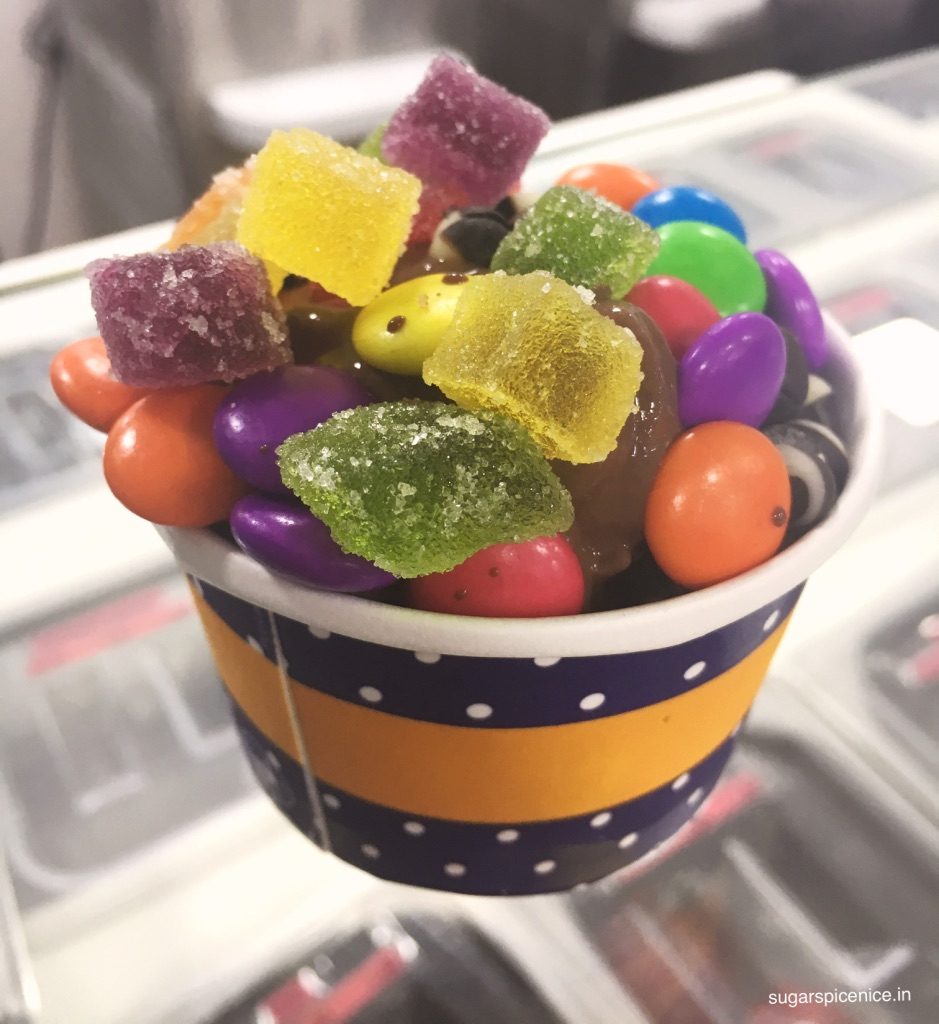 I enjoyed this Chocolate yogurt topped with some gems, some chocolate chips and a whole lot of jujubes.
The Yogurtbay Lower Parel is 100% vegetarian. Even their waffles are eggless.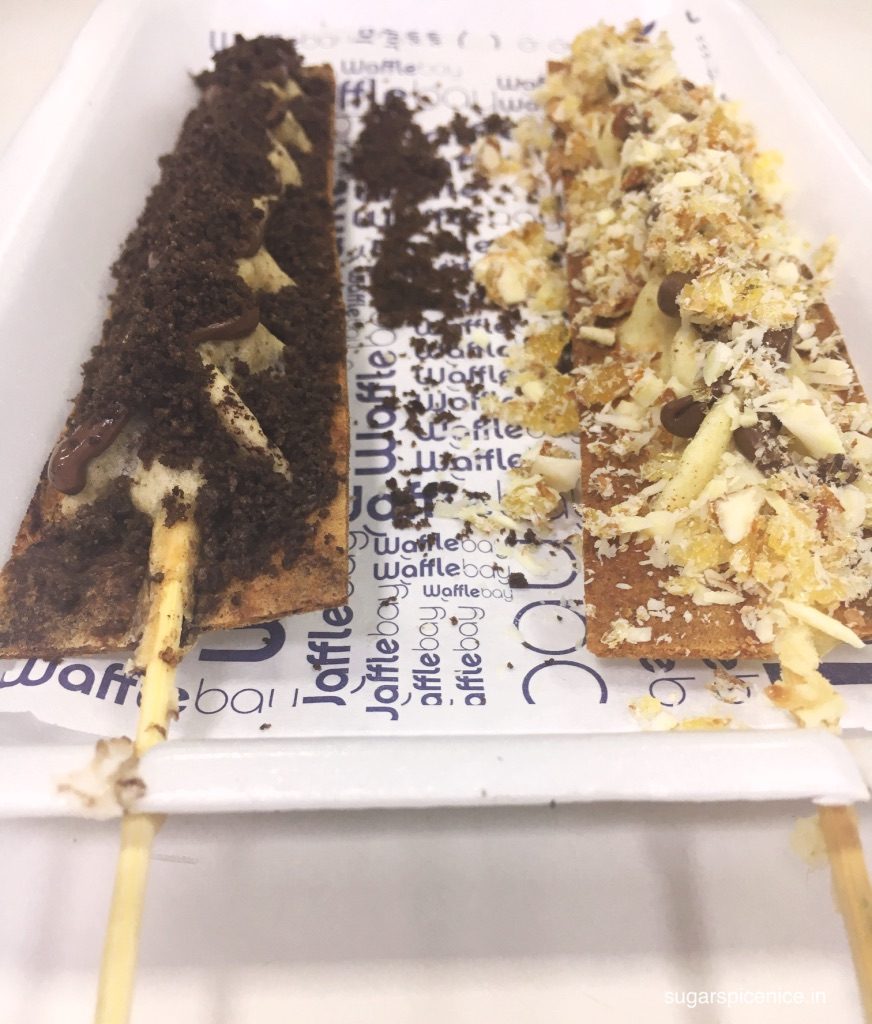 To be honest, the my experience with the waffles at yogurtbay wasn't all that top notch. I tried their belgian chocolate waffle which is just covered in chocolate of all forms. The waffles feel slightly chewy. I also tried the Nutella one – it has some white chocolate, almond chips and some caramelized sugar. This one is quite nice – only if the nutella were a little more generous I would definitely enjoy it more. For vegetarian waffles there are definitely more places that I would rather go to. I will give it to them though for their presentation – waffle on a stick. Makes it pretty convenient to eat.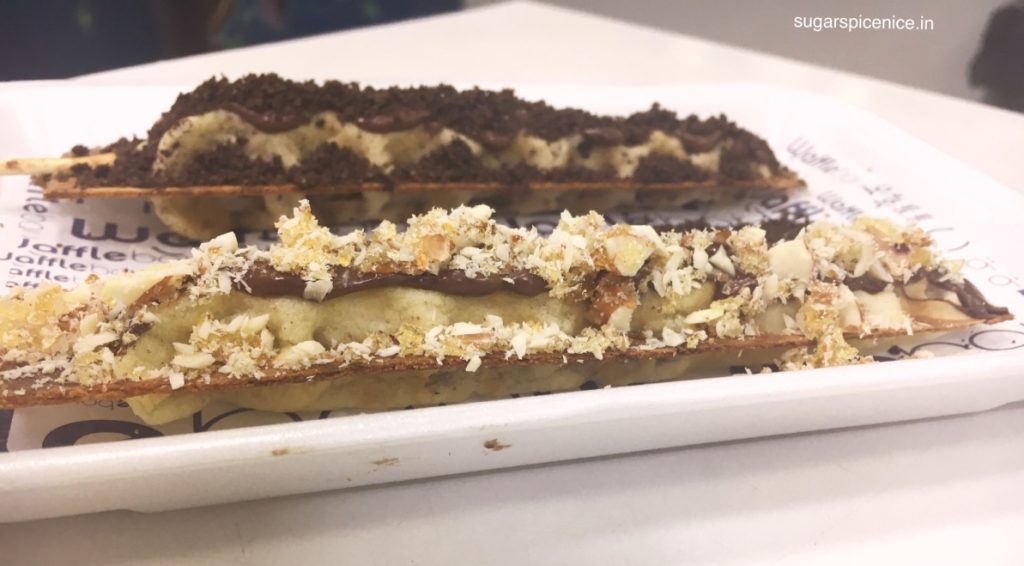 So that was it from my visit to Yogurtbay Lower Parel. I do really recommend their yogurt. Do try it out if you get a chance.
And follow my food journey real time. Here are all my social media links: