Mitra Samaj Udupi – a place that I was really looking forward to visit!
Watch my video from Udupi Mitra Samaj. This is popular as the birthplace of masala dosa. And the dosa here is delicious!
Subscribe to my Youtube channel here
Let's talk about Udupi cuisine first. Since Udupi is known as the temple city of India, the cuisine here is derived from the famous Shri Krishna Matha. Temple food is simple, healthy, fresh and uses seasonal fruits and vegetables. And is most importantly without onion and garlic. Watch this video from my visit to the Krishna temple here in Udupi to know more.
Udupi Mitra Samaj has been around for decades. This place starts early morning and serves some of the best breakfast that one can enjoy. Upma, idlis, dosa and lots more. For me the masala dosa here was really something. The texture, flavour of the masala and the chutney – all made it the best dosa of my life! Even their idlis are beautifully soft. One thing you cannot miss here is Goli Bajji – soft spongy pakodas with small bits of chilli in them. In Udupi, you will also find something called Mangalore buns. These feel like stuffed puris almost and are definitely worth trying. And make sure you finish your meal here with pineapple sheera. You will definitely thank me for it!
Udupi also has another very popular chain – Mavalli Tiffin Rooms or MTR. You can read about their delicious thali here.
If you are planning a trip to Udupi, then definitely have Mitra Samaj on your list. It's a place thats not to be missed!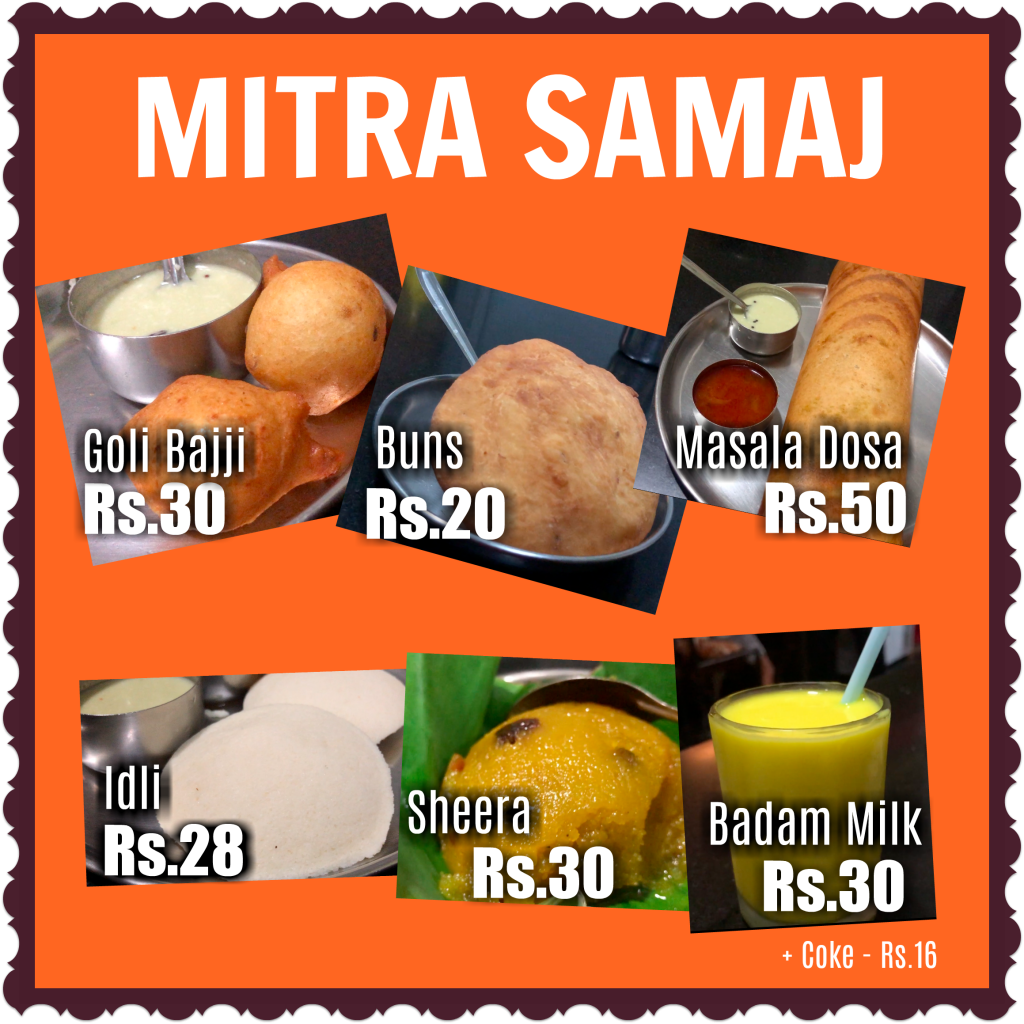 Want to know more about my travels in South India? Watch my Bangalore series.
Watch  my latest videos here.
Subscribe to my Youtube channel here and stay tuned for more videos.
You can also follow me on my social media. Links below.