What makes a restaurant grand? Is it just great food? Not in my opinion. So let's find out if Peninsula Grand is really the grandest of them all!
Subscribe to my YouTube here  
You can follow me on:
Instagram 
Twitter 
Snapchat
Facebook
Here's all the items you absolutely should be ordering at the Peninsula Grand, Sakinaka
Cottage Cheese and Crackling Spinach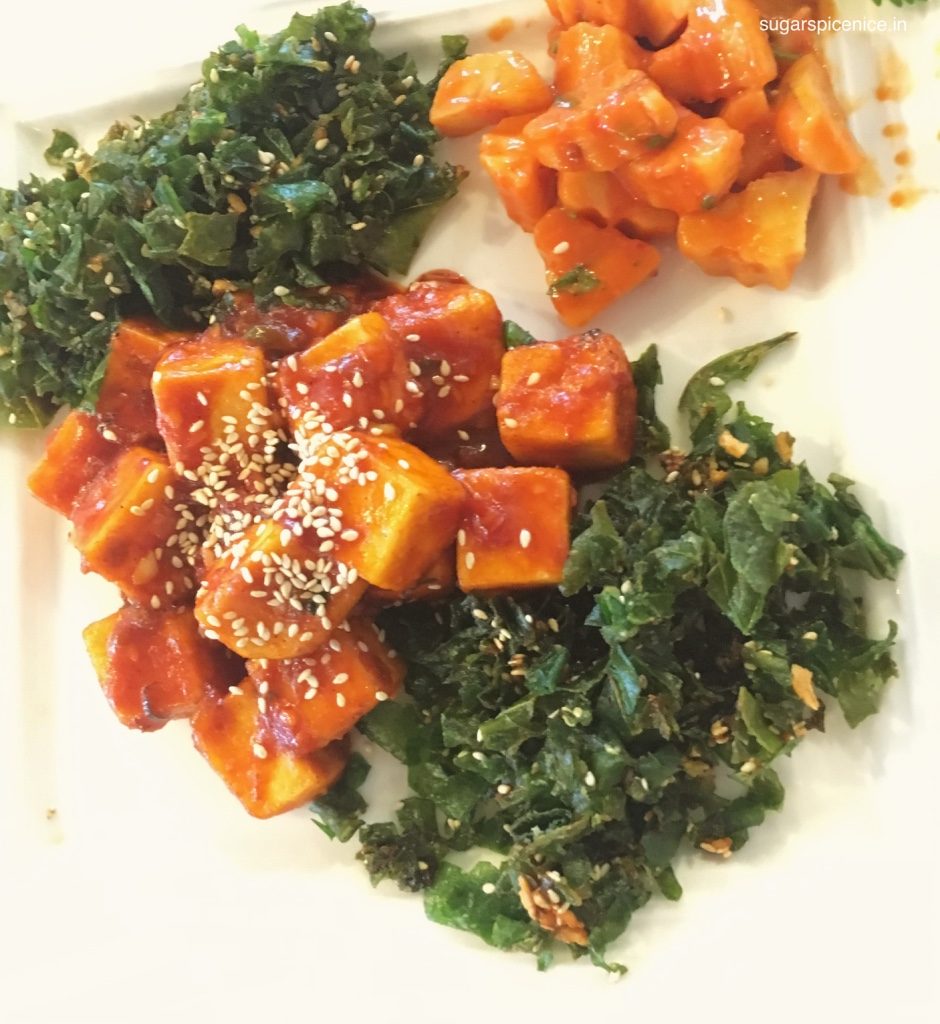 I can describe this as one of the best ones I've had. The right amount of crackle in the spinach and the paneer pieces are really nice and soft. That perfect Indian Chinese flavor is what this dish brings.
Masala Papad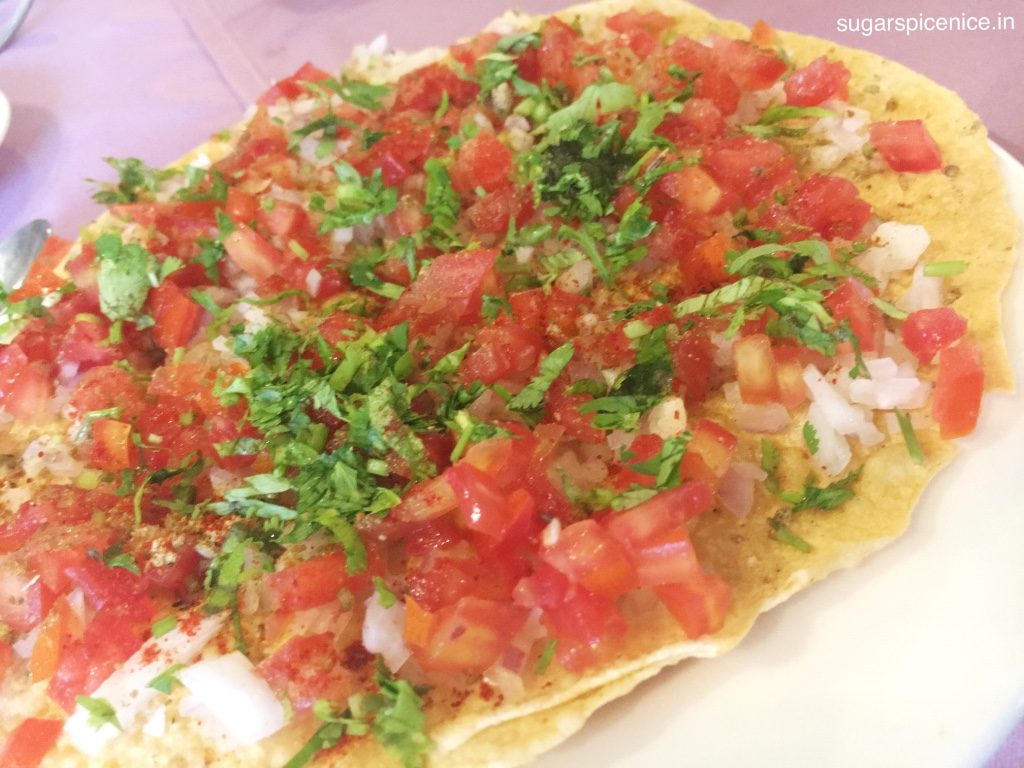 I know my papad well! It's because I eat it with every meal. So when someone gives me a perfectly crisp papad, with a blanket of tomatoes, onion and chatpata masalas, I do appreciate it.
Tomato Dhaniya Shorba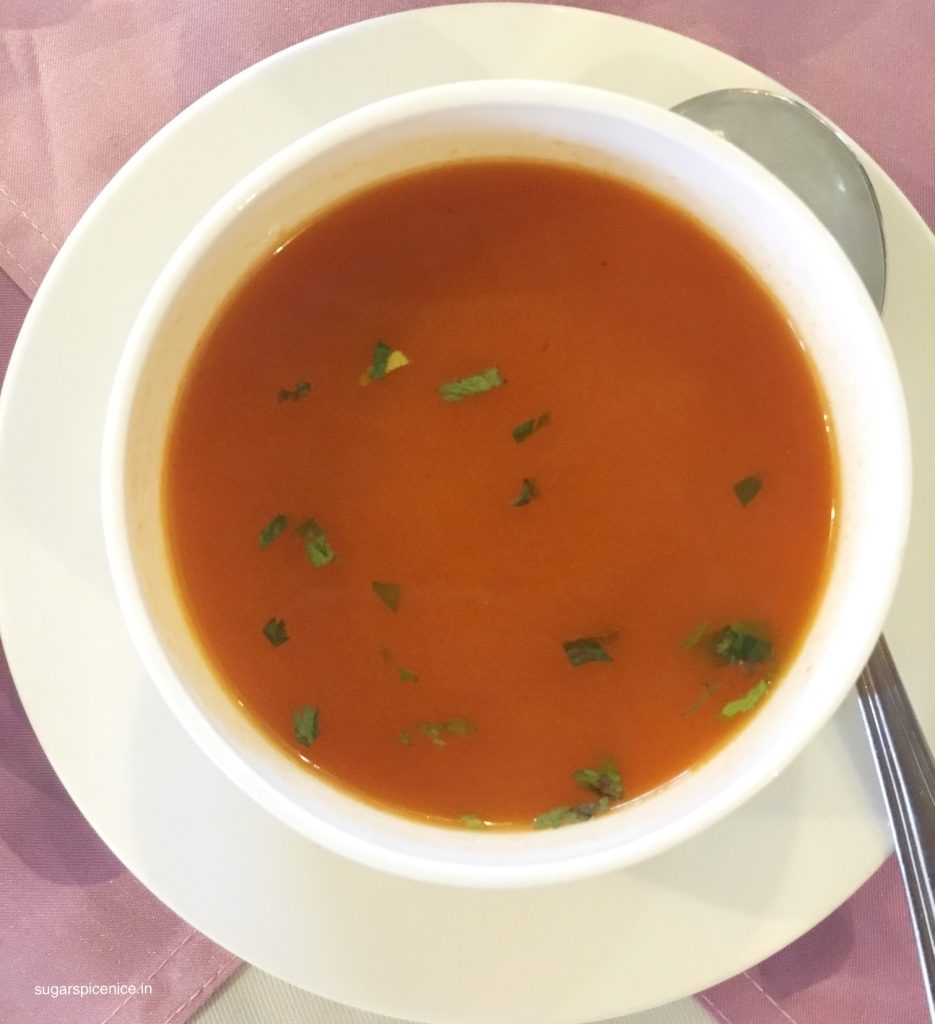 Great if you have a bad throat, or even otherwise. Slightly on the spicier side though.
Sweet Corn Soup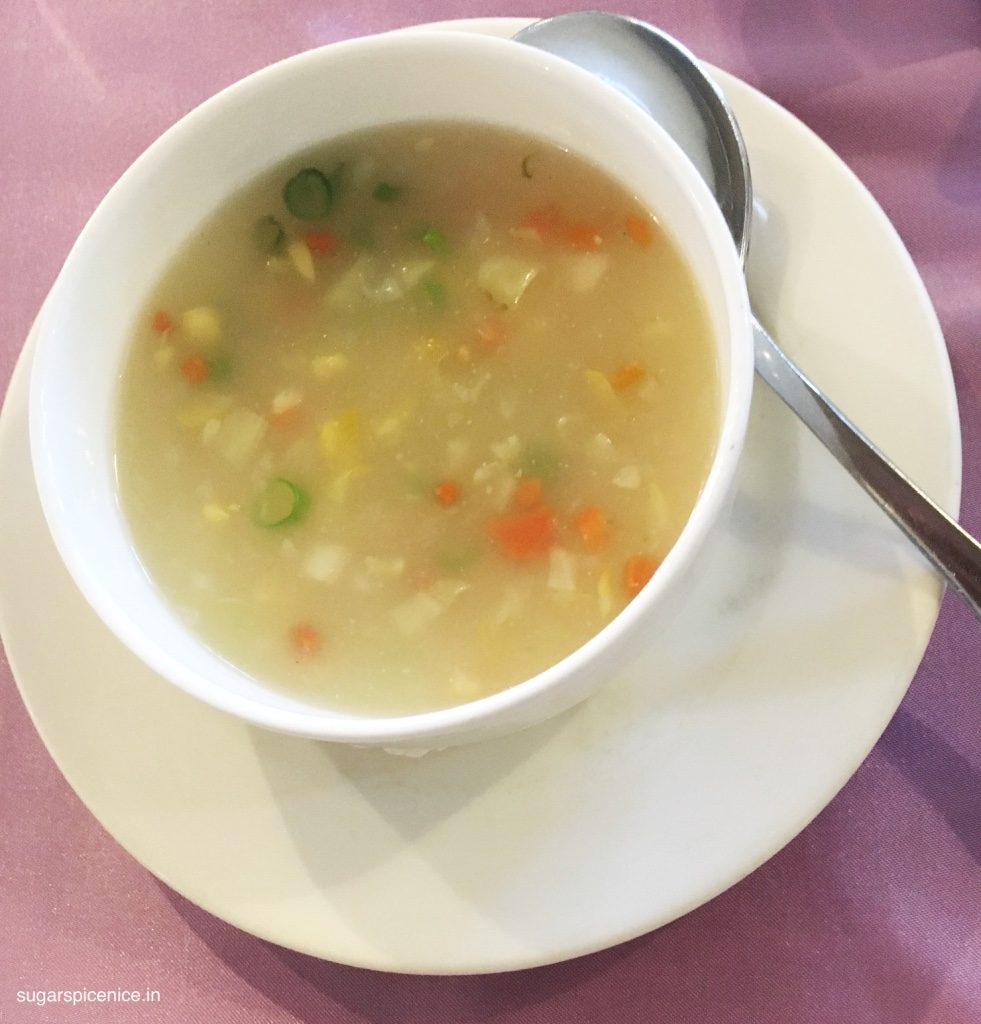 Thick and has a good amount of vegetable in it. It doesn't feel like it has absolutely no corn flour, but definitely worth a try.
Vegetarian Kebab Platter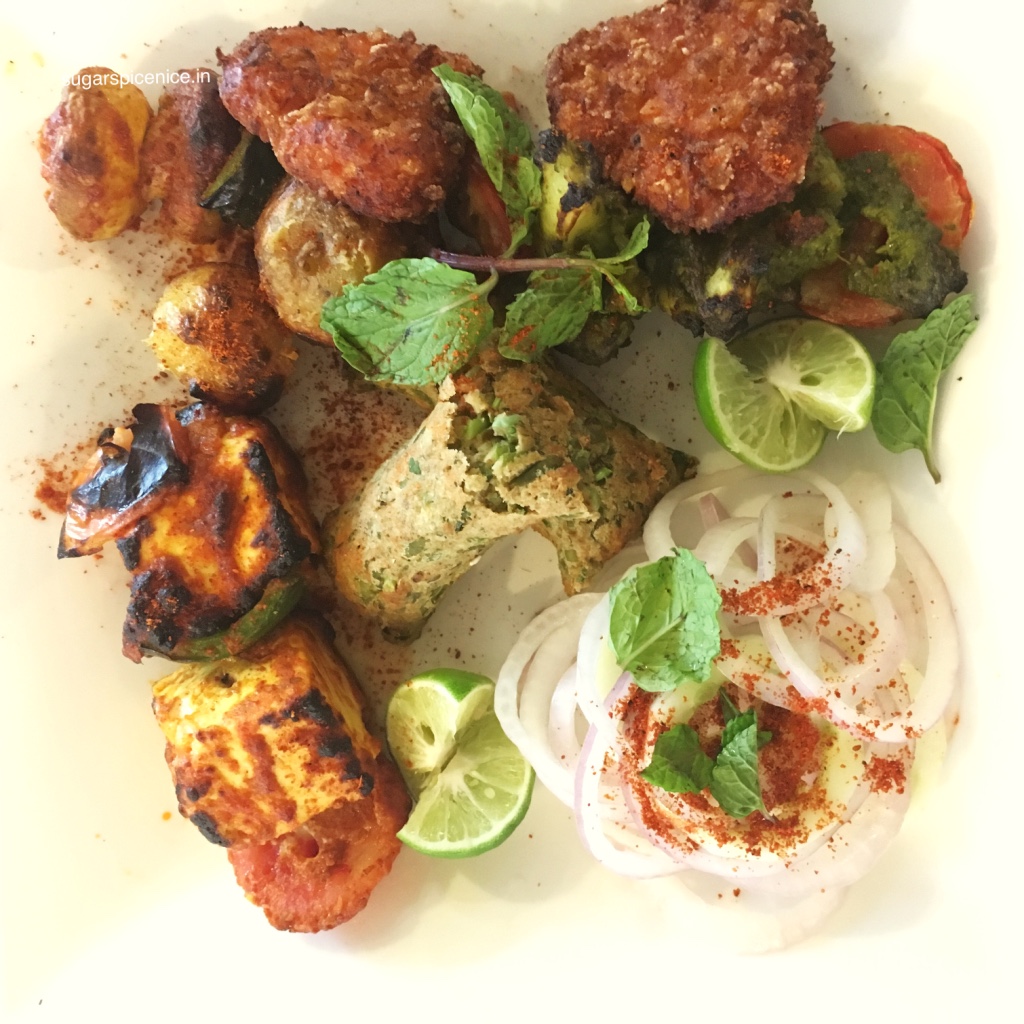 The paneer and the seekh kebabs in this are just heavenly. And honestly the portions are quite a bit.
Sweet and Sour gravy with Paneer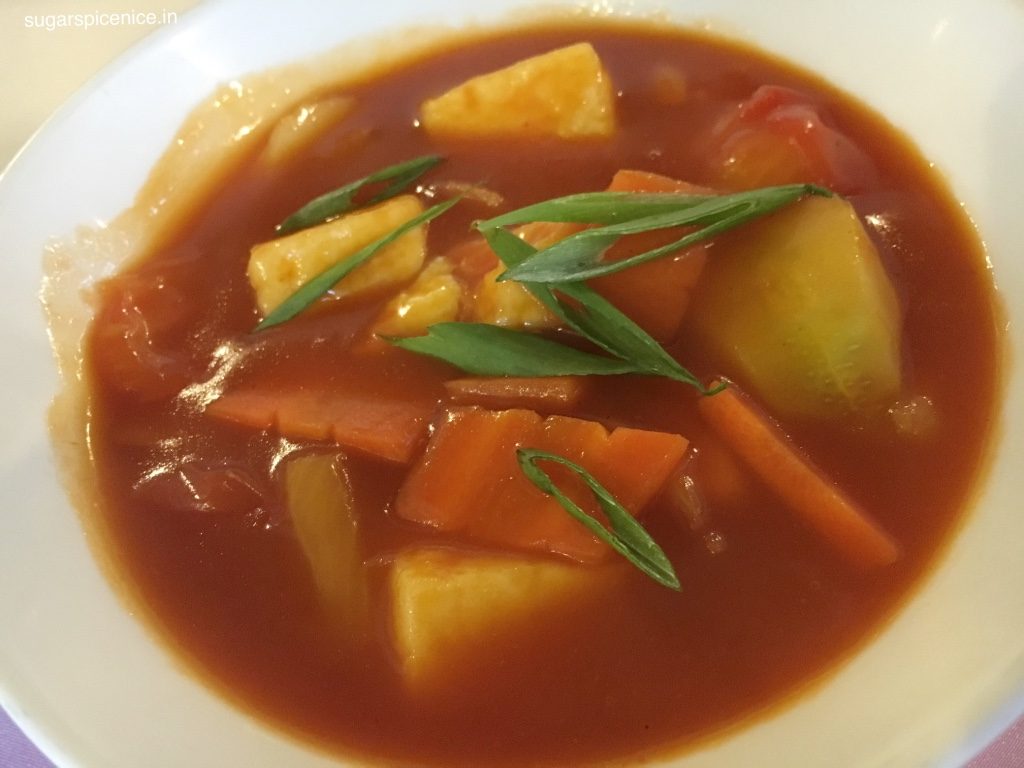 Peninsula Grand does Indian Chinese really well. This gravy was so tasty!
Madhur Milan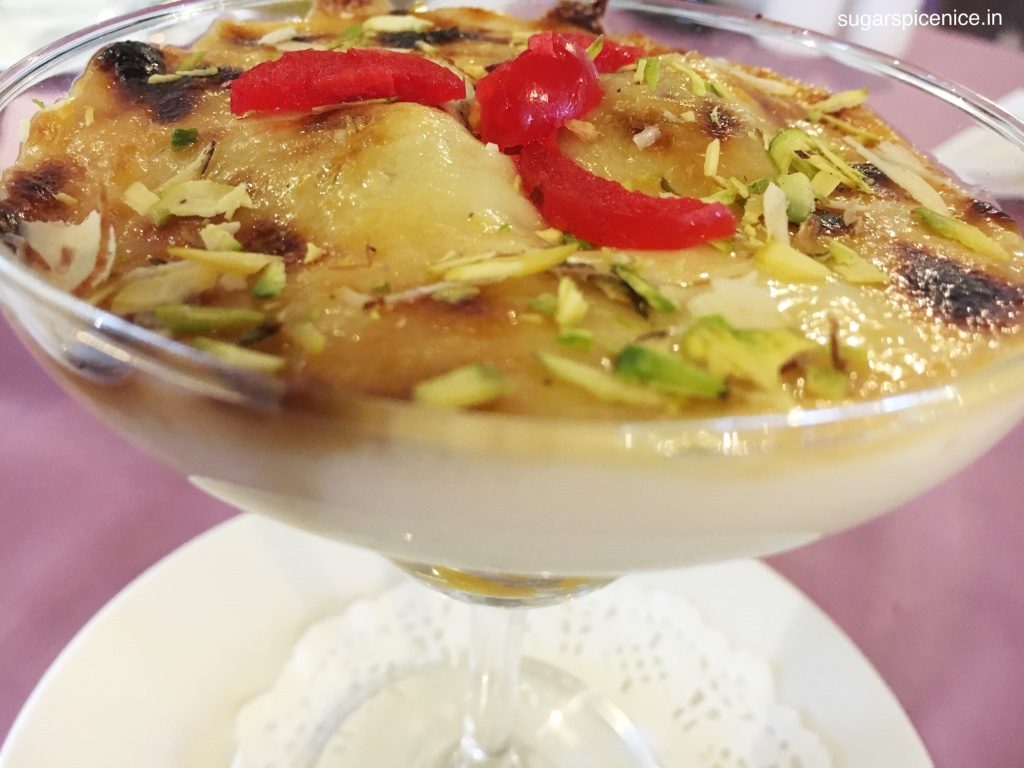 Warm boondi, gulab jamun and rabdi. And laden with chopped pistachios. Rich and delicious.
The Peninsula Grand also feels different than the other Peninsula brand restaurants in the city. Their service is really good and it does give a feel of dining in a fancy place. Evenings you will see that they have some live music which would be great with their opulent bar selection. All in all, a good family place.
Have you been to the Peninsula Grand? Let me know about your experience below.