I've tried a few flavors from Paper Boat drinks, but there are 2 that particularly stand out for me – their Chilli Guava and their Aamras flavor.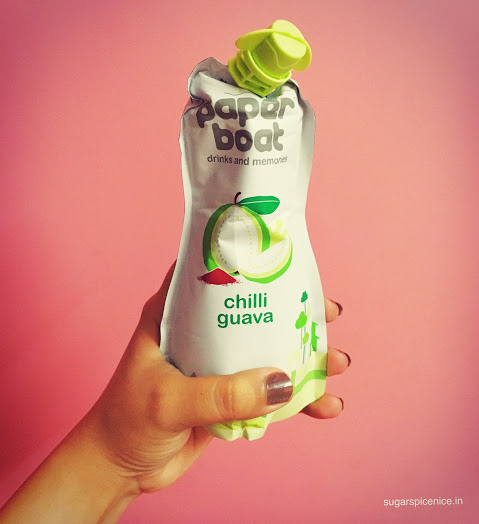 The Chilli Guava flavor from Paper Boat drinks is something that gave me major throwback feels – eating peru with some chilli powder and salt mixed on top. That yummy chatpata taste, mixed with the sweetness of guava. The Chilli Guava flavor from Paper Boat drinks mimics that taste really well. They beverage is just right in consistency and the flavor is perfection.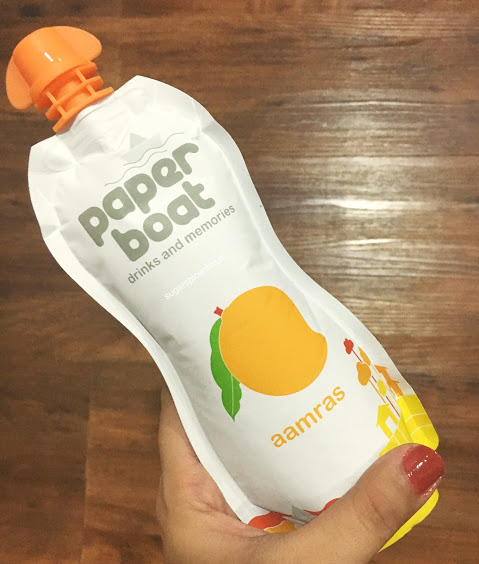 Another flavor that I absolutely love from Paper Boat drinks is the Aamras one. It has that nice sweet and sour, pulpy mango feeling. A lot of mango beverages can get a bit to watery and not have a good consistency – but this particular one differs. And it also doesn't give you that over sweet mango taste – the flavor is very real.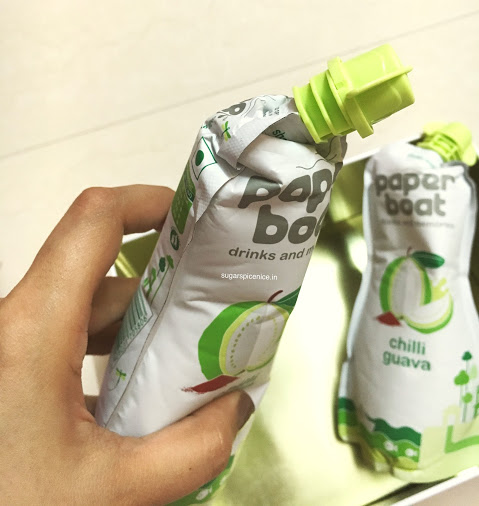 The packaging of Paper Boat drinks is so well thought out – these are literally pouches and not boxes, so they don't end up occupying too much space in your handbag. And they come with a proper lid that can be closed and opened super easily, on top. This actually makes these drinks so comfortable to travel with, because you don't have to worry about a straw or something to consume it. And also you don't need to have it all in one go – the packaging is absolutely leak proof.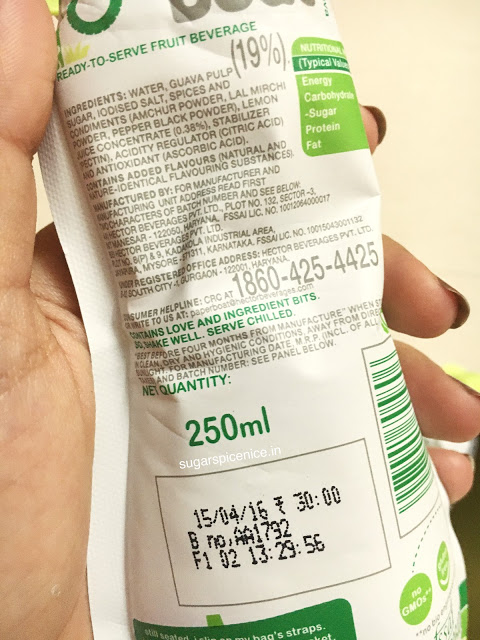 Another thing that I loved about Paper Boat drinks is that they feel really natural and don't give that over sugared feeling that a lot of packed beverages give. Their ingredients seem pretty basic and nutritious which makes these a really great option.
These are available very easily at any of your nearby grocery stores or you can even order them online from Amazon. I've linked these below for your reference.
*I was sent the Chilli Guava flavor by Paper Boat Drinks. But I genuinely absolutely loved. The Aamras flavored one was purchased by me