Wondering if you can replace your ice cream cravings with Epigamia Yogurt? Keep reading to find out!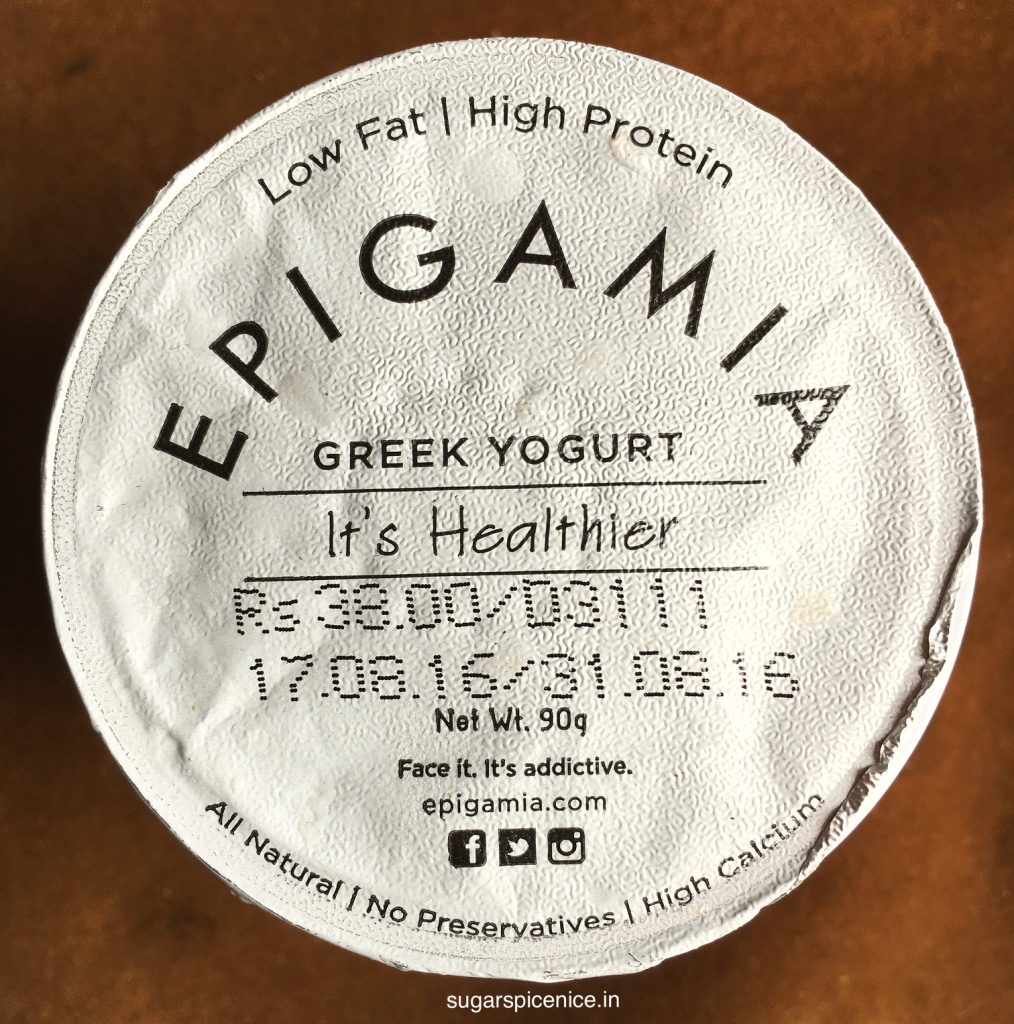 Hey guys. Welcome to another blog post. This is Shweta from SugarSpiceNice and today I'm telling you about my current favorite dessert replacement – Epigamia Yogurt.
I love dessert – I mean I can eat it after a meal, even before, or even as a meal! So you know exactly how unhealthy I have been. So i tried to switch things up a little and decided to try some yogurt on an afternoon when I was craving some strawberry ice cream. And so Epigamia Yogurt happened to me.
This is Greek Yogurt – in simple terms, it's yogurt that has been strained to remove it's liquid so that what is leftover is the creamy stuff. That's how it differs even with regular flavored or fruit based yogurt. Internationally, moving to Greek Yogurt is quite a thing now – that's because it claims to have more protein and less carbs than regular yogurt. Epigamia Yogurt is one of the only few greek yogurt brands available in India at the moment.
Epigamia Yogurt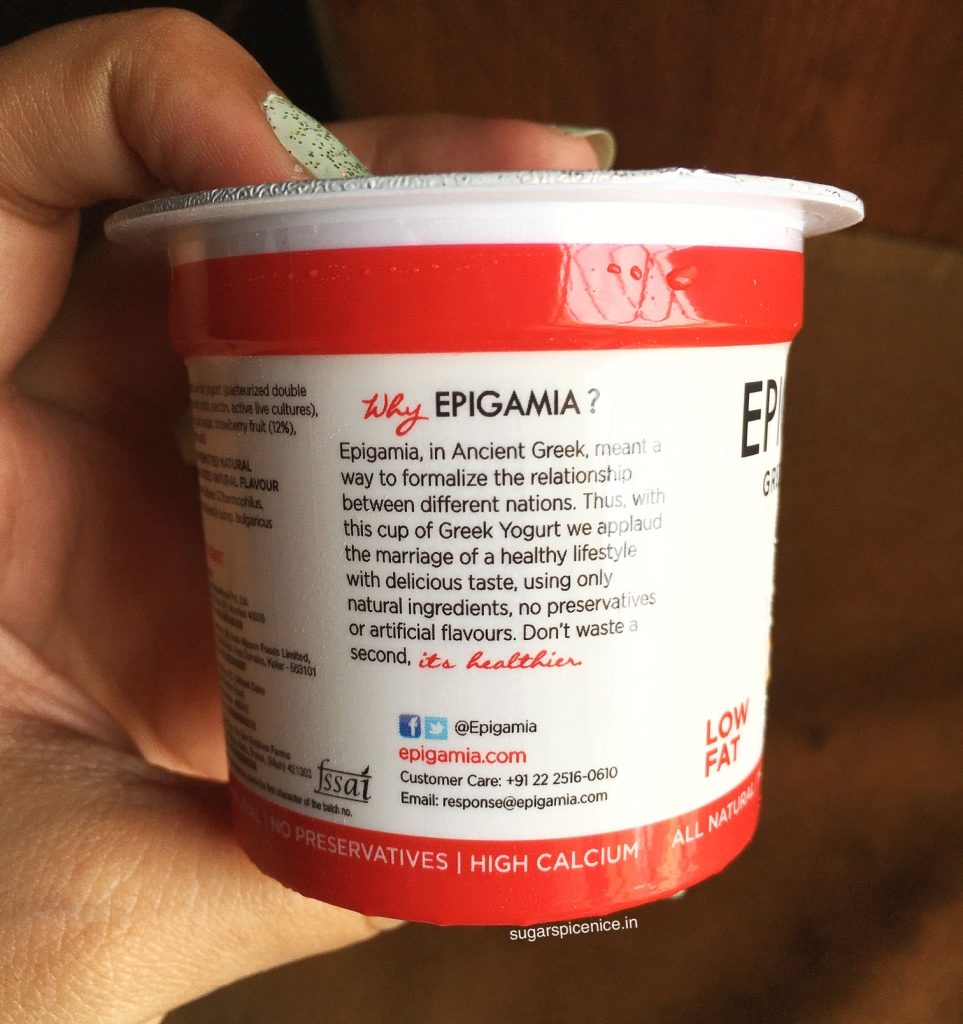 Price
Rs.38 for flavored and Rs.35 for plain
Quantity
90gms.
Ingredients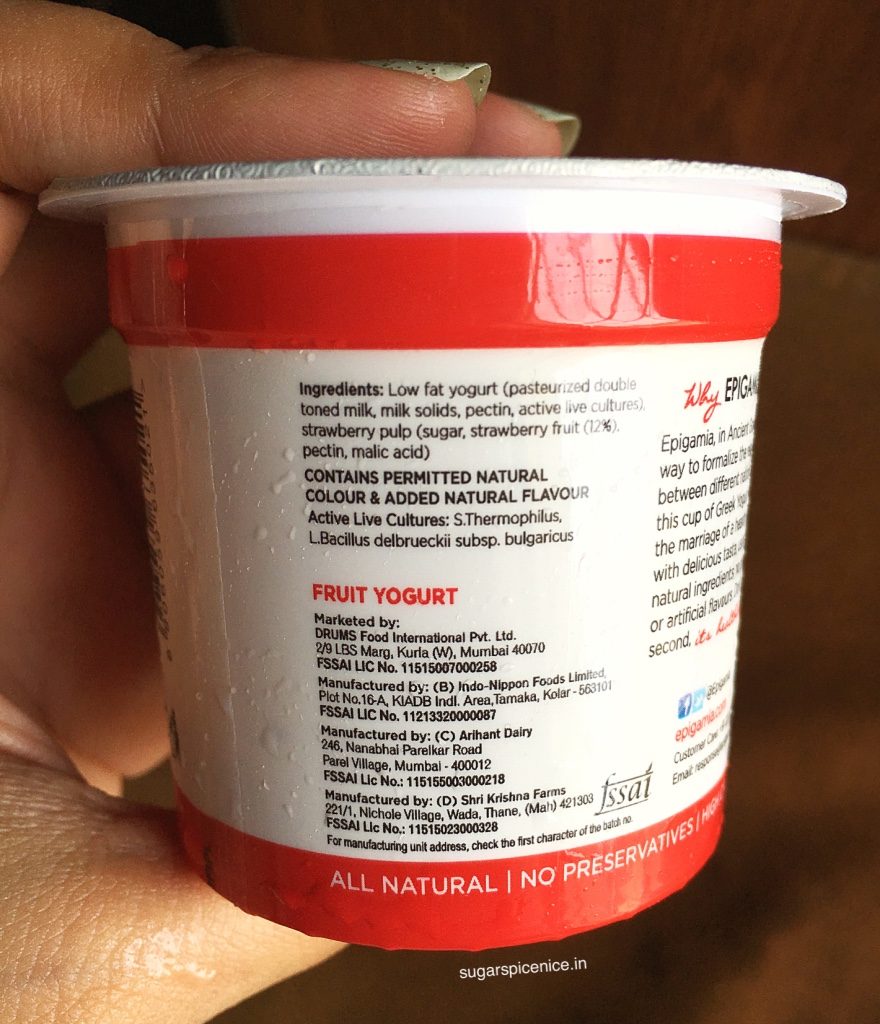 It does contain permitted natural color and permitted added flavors. But it is free from preservative and artificial flavors.
Nutritional Value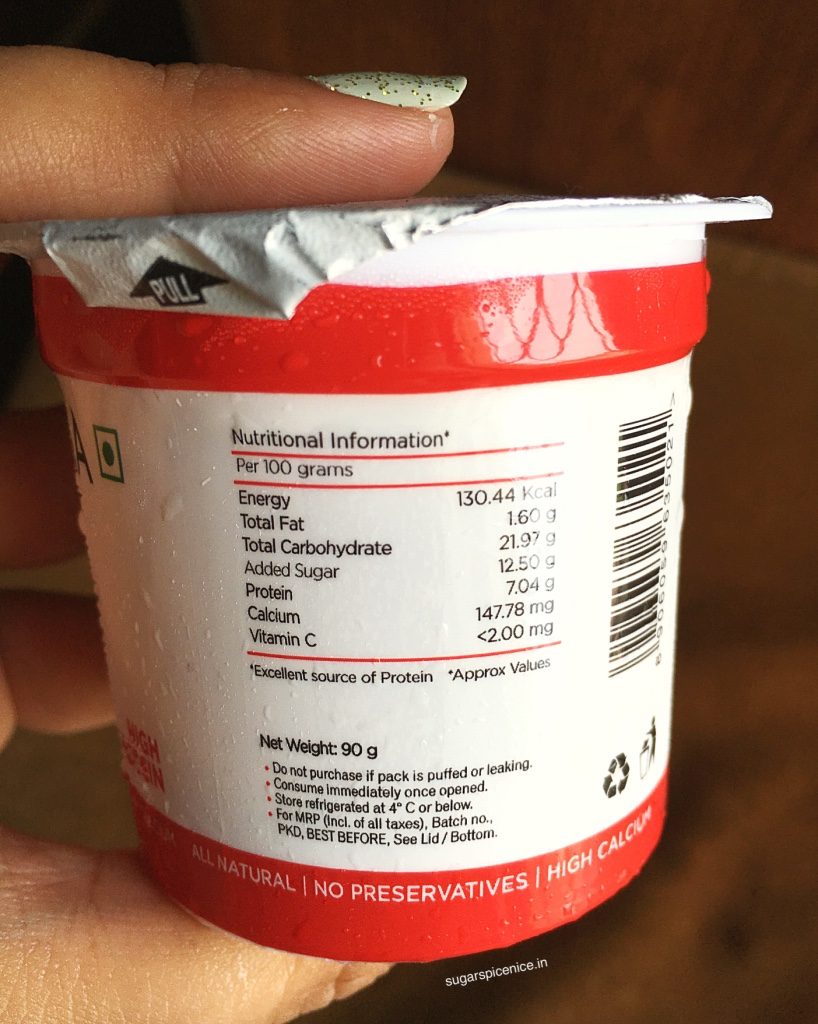 It does contain added sugar.
Flavors Available
Natural
Strawberry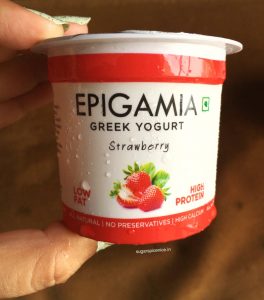 Blueberry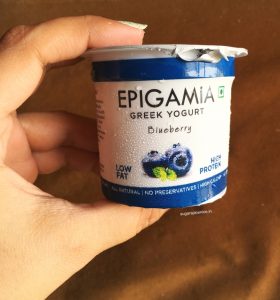 Honey and Banana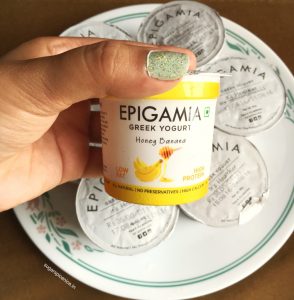 Mulberry
Alphonso Mango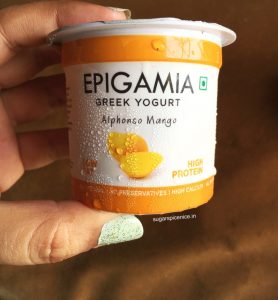 The verdict
I tried all the flavors from the Epigamia Yogurt range and found all of them, even the plain one to be really rich and creamy. The yogurt also somehow feels slightly lighter than regular yogurt and personally for me actually does better than any other flavored yogurt. The fruit flavored ones are really delicious – you can expect the entire taste of the fruit bursting in your mouth, with the actual tang and zing actually associated with the fruit. And they don't feel overly sweet like ice cream does sometimes.
Final word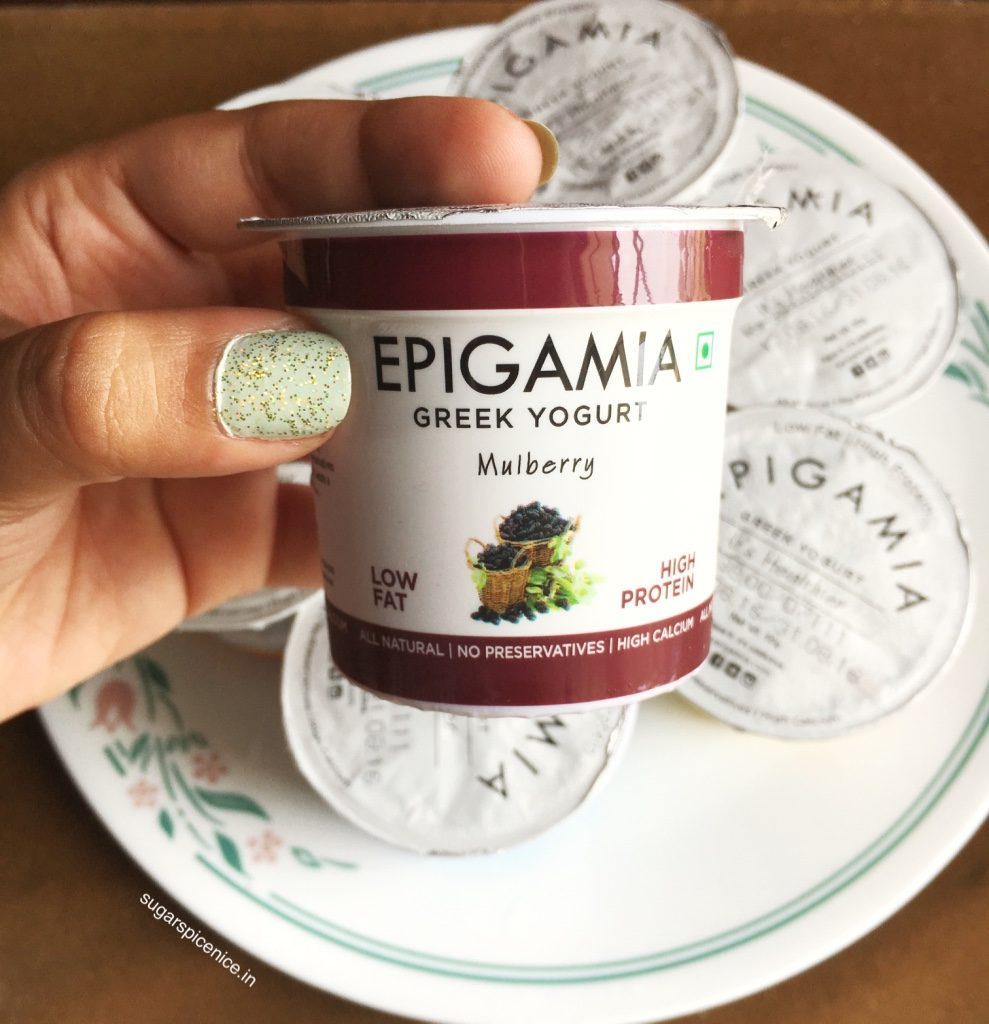 Yes, Epigamia Yogurt is more expensive than other flavored or plain yogurt available in the market, but it is a tastier and healthier option. Also, if like me you are trying to use this to replace dessert cravings, then it does work out cheaper as well. The one flavor that you absolutely must try is Mulberry – it's absolutely delicious.
Follow me