My Ayurveda Resort experience in Kerala was fabulous!
One of the first Ayurveda resort in the world, Somatheeram should be on your wellness itinerary. Watch this video of my entire experience below.
Subscribe to my Youtube channel here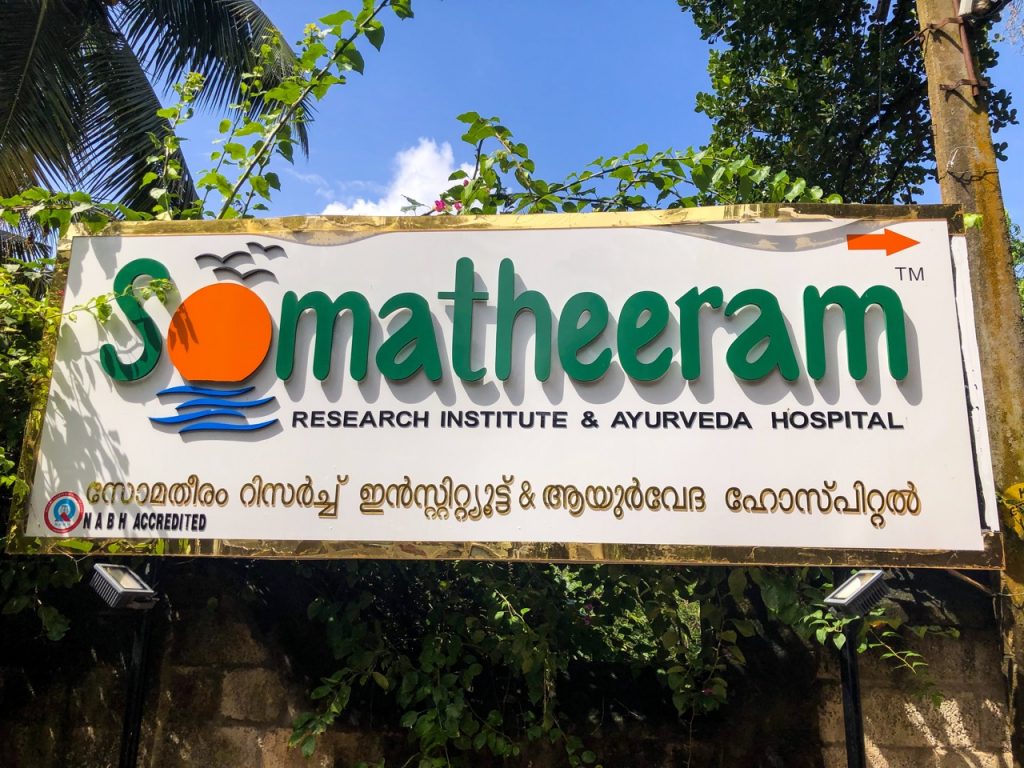 Located in Chowara near Kovalam, Somatheeram is one of the best Ayurveda resort not just in Kerala, but also in India. This wellness retreat began in the year 1985, when Ayurveda was generating a lot of curiosity amongst international travellers visiting Kerala. The nearest airport for Somatheeram is Thiruvananthapuram and after that it's about a one and a half hour drive.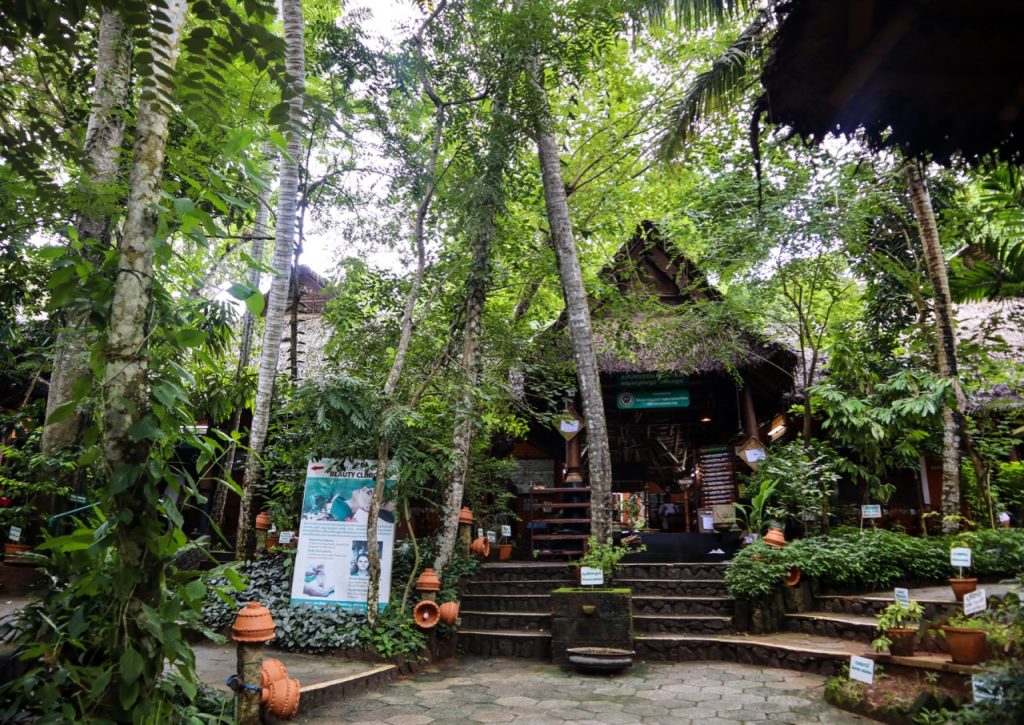 Somatheeram is not just an Ayurveda resort; it's also a hospital. One can avail their treatments for various health issues and also those that are suited for relaxation and leisure. I checked in here just for 2 days and I could already feel the calm and peace thanks to all the greenery around the resort.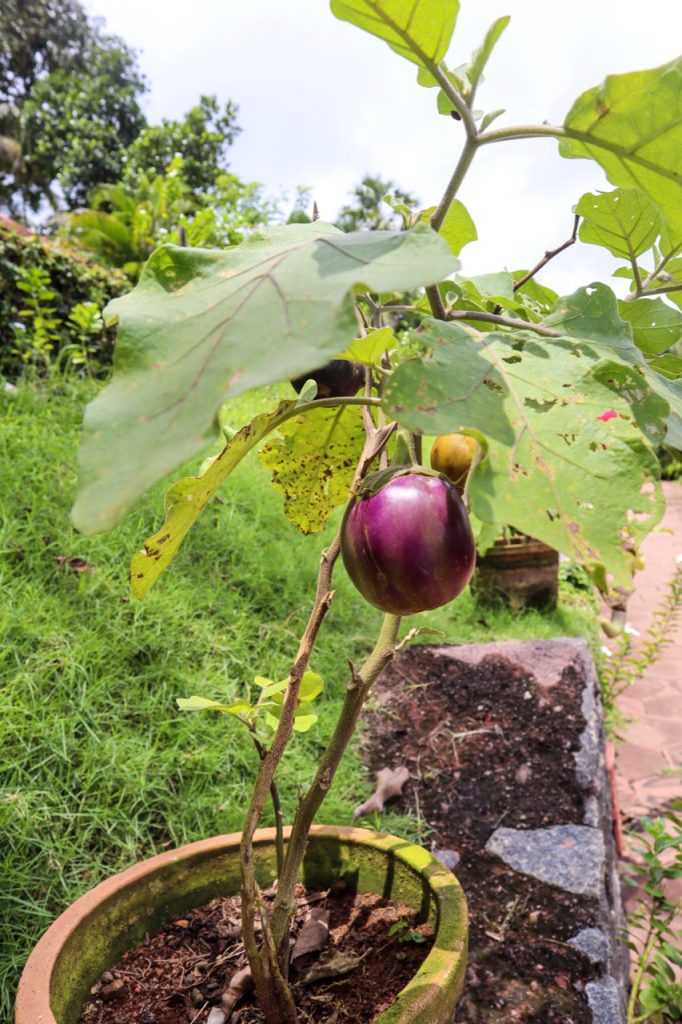 My room here was a traditional Kerala style cottage and it had an antique rustic feel. And oh so cozy!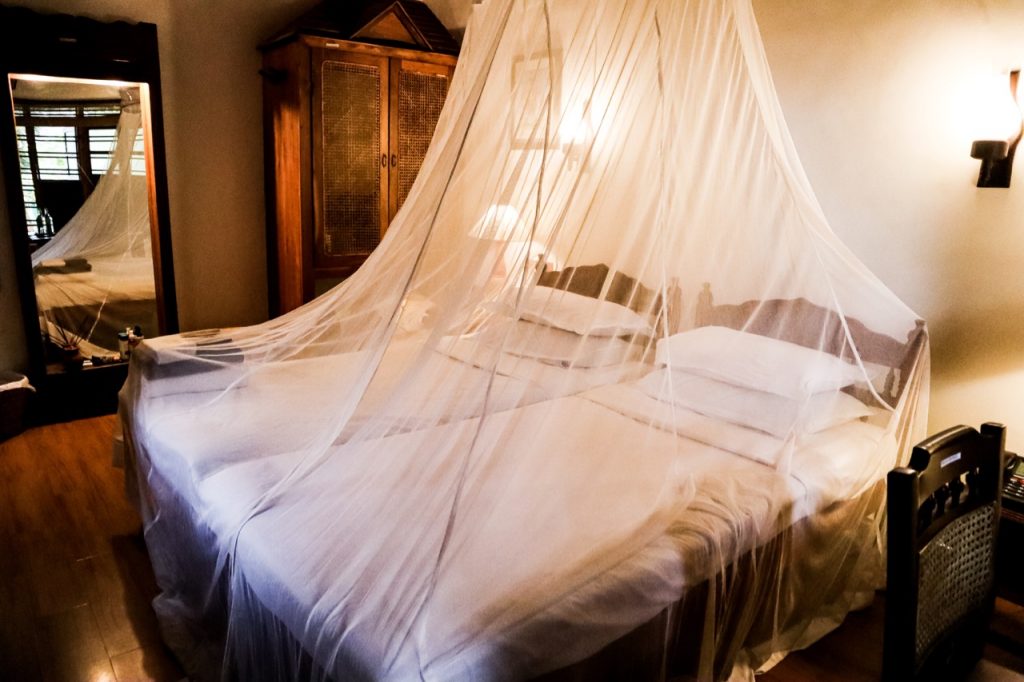 Food is a very important aspect of Ayurveda. In Somatheeram, you will find a buffet spread for breakfast, lunch and dinner. But this is not just a regular buffet –  one can find a wide variety of seasonal vegetables, healthy juices and an authentic Kerala menu which is usually very nutritious. Also, the individual dishes are marked with the doshas they are most suited for – Vatha, Pitha, Kapha. This helps guests navigate the buffet as per food that is really suited for their body.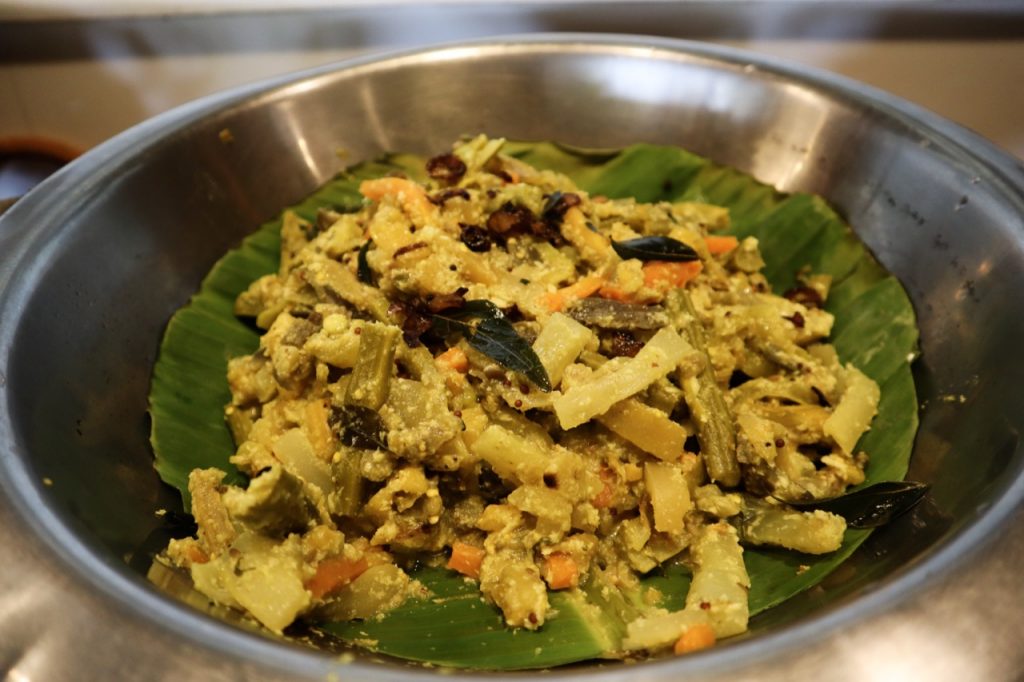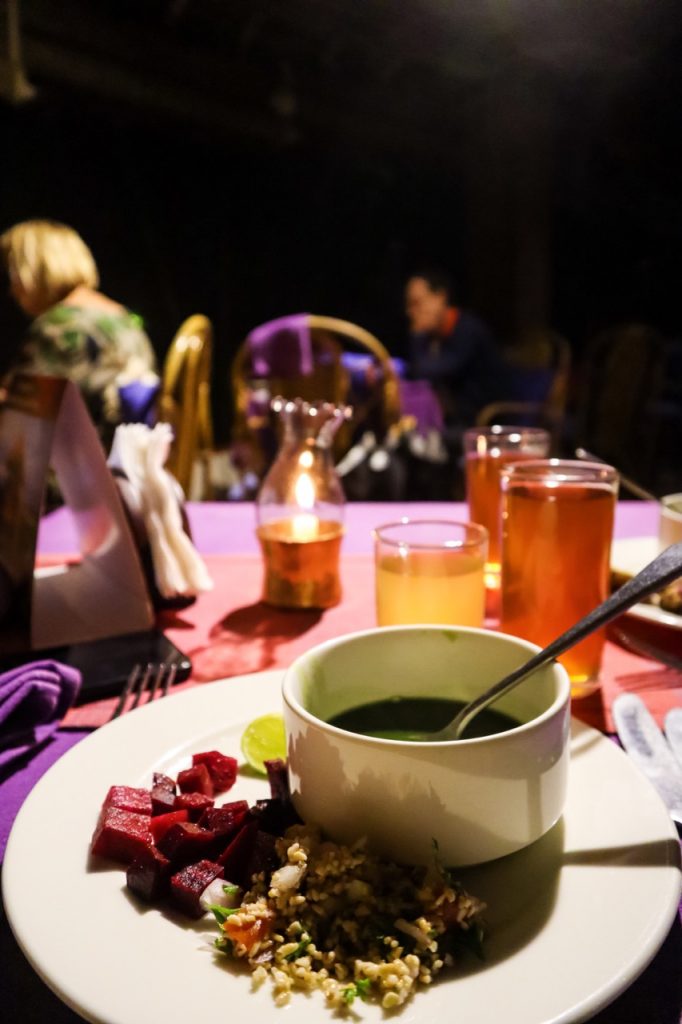 Ayurvedic treatments, therapies and massages are all available in Somatheeram. But these are basis the guidance given by the doctors there. Basically, during check-in, one's healthy history, problems and concerns are discussed and basis that a treatment plan is decided. And this includes exercise, food and massage.
The property is also beautifully green. And very close to the beach. So the sound of waves is something that you will hear all throughout your stay here.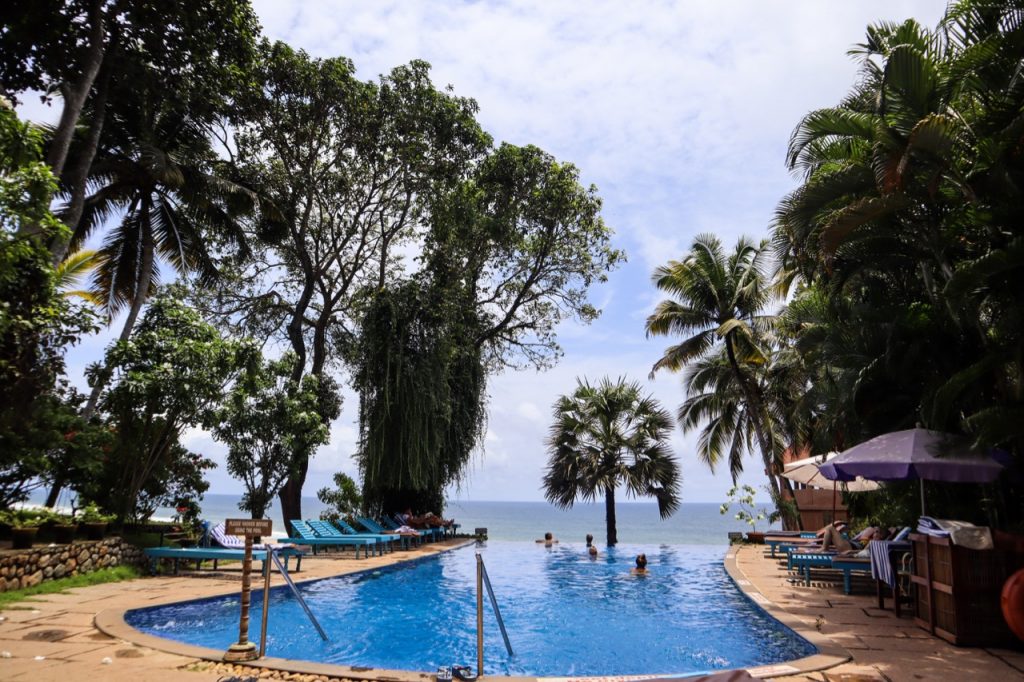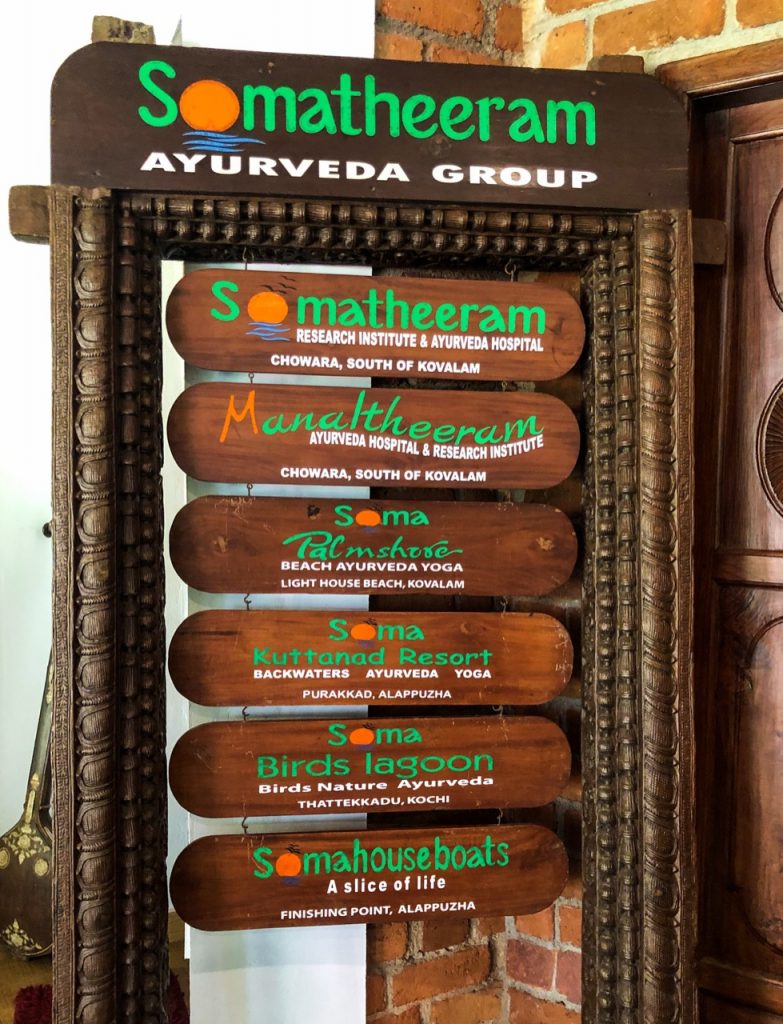 I absolutely enjoyed my stay at Somatheeram Ayurveda resort. It is an experience that I recommend you have when in Kerala. You can check out their rooms, rates, packages by clicking here.
Read about the most underrated destination in Kerala – Poovar.
More videos from Kerala
Poovar
Kochi
Alleppey
Thekkady
Munnar
Thali

You can also follow me on my social media. Links below.