14 Sauce Story – Review
Rating – ⭐⭐⭐⭐
I was recently invited to check out 14 sauce story and my experience was pretty extreme – either I really loved what I ate or I couldn't care any lesser about it! Keep reading to know what was YAY and what was an Oh God NO!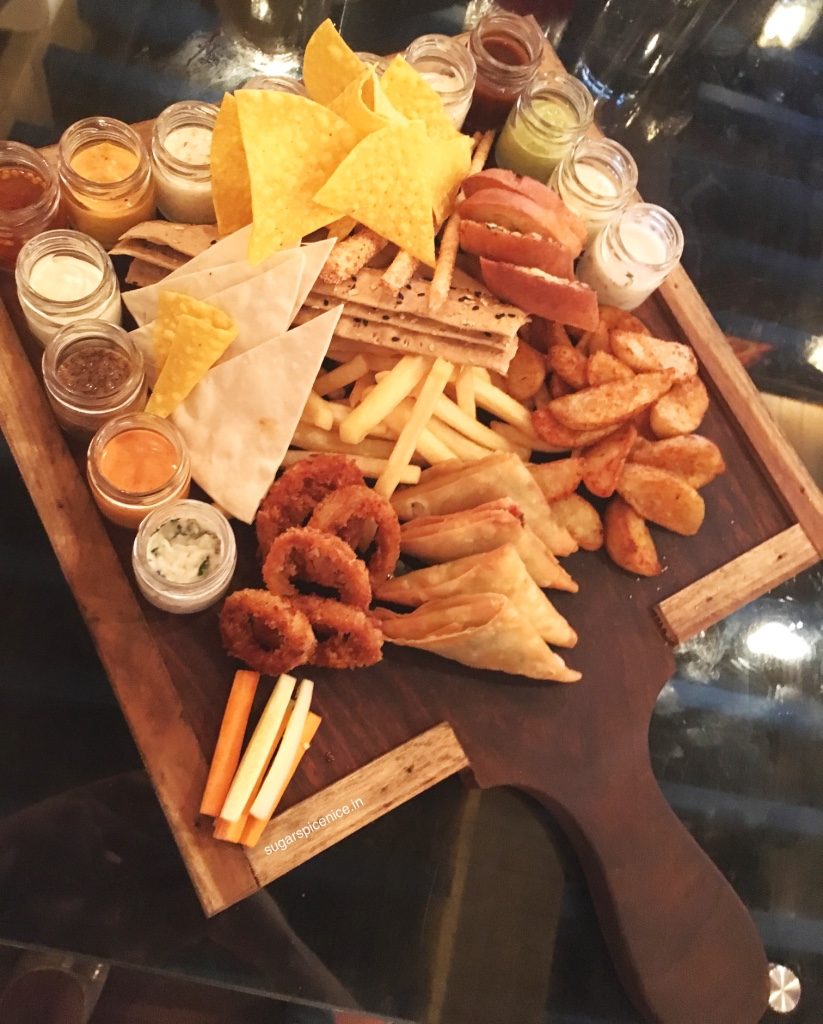 I started with the kit kat shake – delicious this was! Chocolate shake with a whole lot of kit kat – it had everything going on for it. So this was definitely a YAY!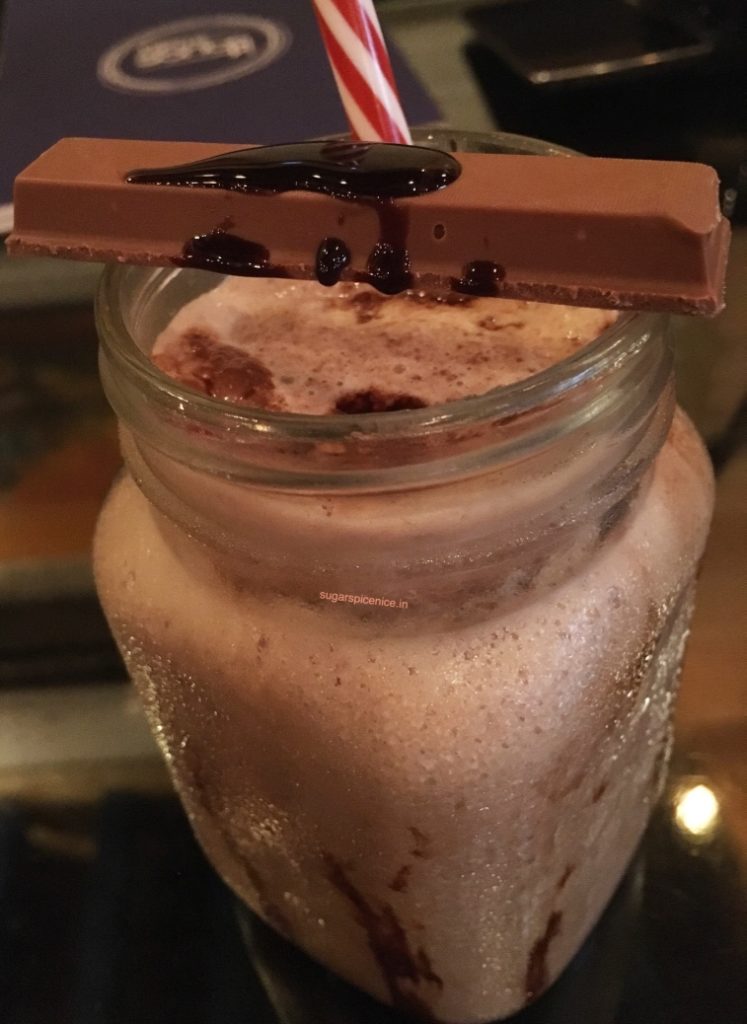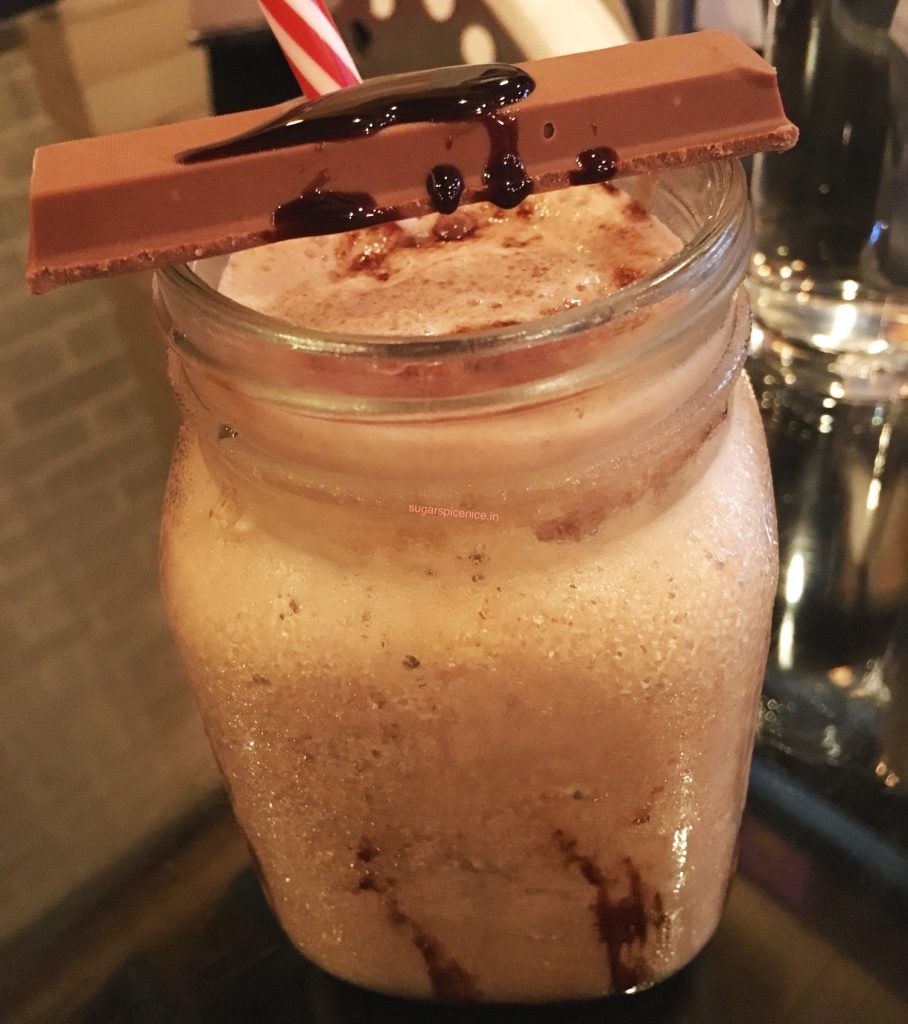 I also tried their strawberry Slush kinda drink – it was super refreshing in this weather. So that's another YAY!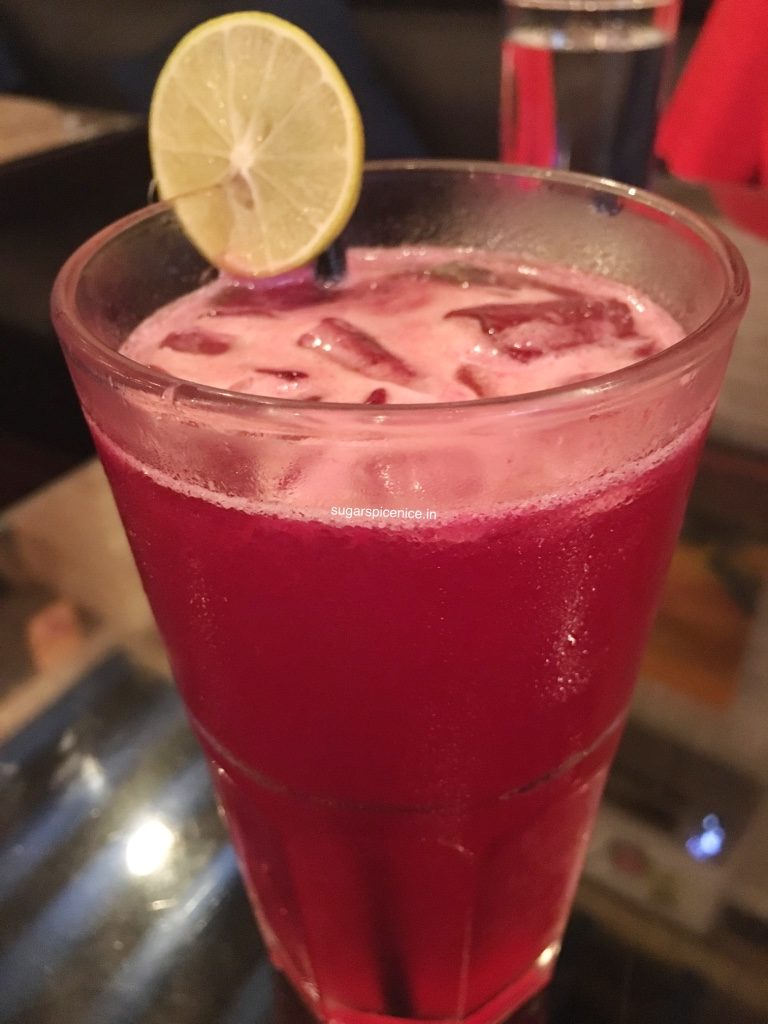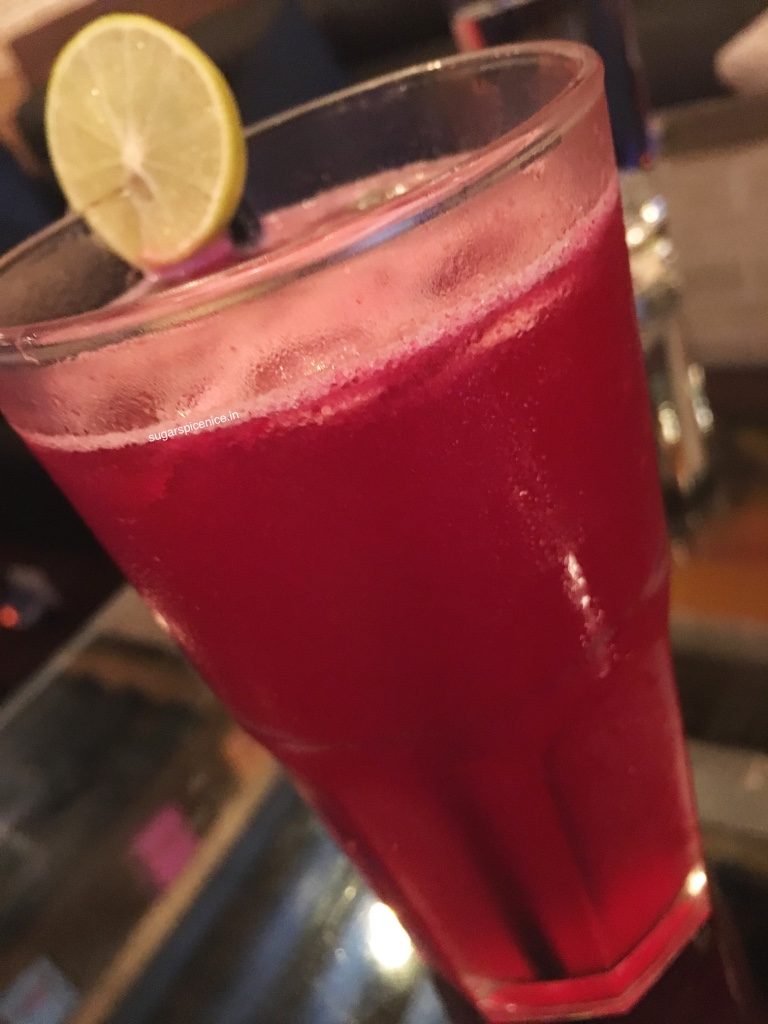 Then I tried their watermelon and feta cheese salad and this came with big chunks of melon, loads of rocket leaves and a really appetizing balsamic and citrus dressing. Everything in this was perfect – except the watermelon. This wasn't chilled and that was kind of ruining the salad for me. Also it wasn't deseeded – a lot of places have the watermelon in their salads completely deseeded. So this was sort of disappointing.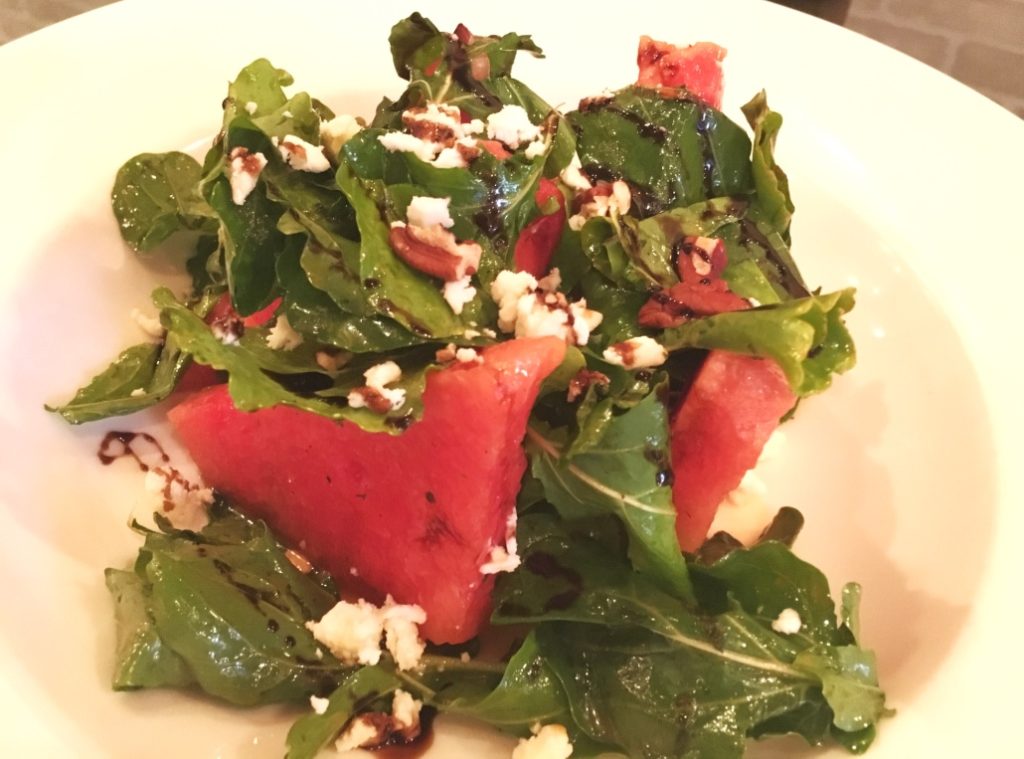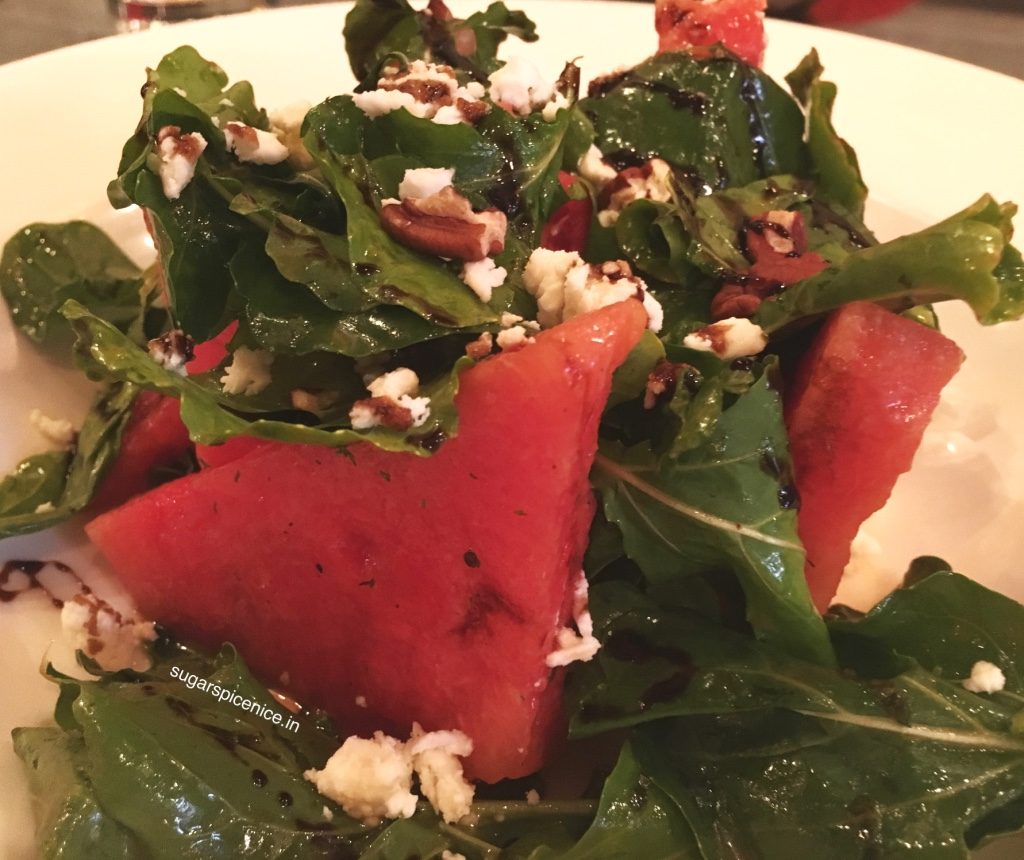 Next I tried their platter – the epic  14 sauce platter. This had French fries, corn cheese and spinach parcels, onion rings, garlic bread, nachos, pita, lavash and 14 different sauces. There was barbecue, mayo, mustard, mint and so many others.. This platter was exceptional – the stuff that was warm – particularly the fries, onion rings, spinach parcels were very very very tasty. But the uncooked stuff i.e. The pita, lavash etc was seeming slightly soggy. So I just ate all the fried stuff with the sauces. Personally loved the whole mustard and the minty one.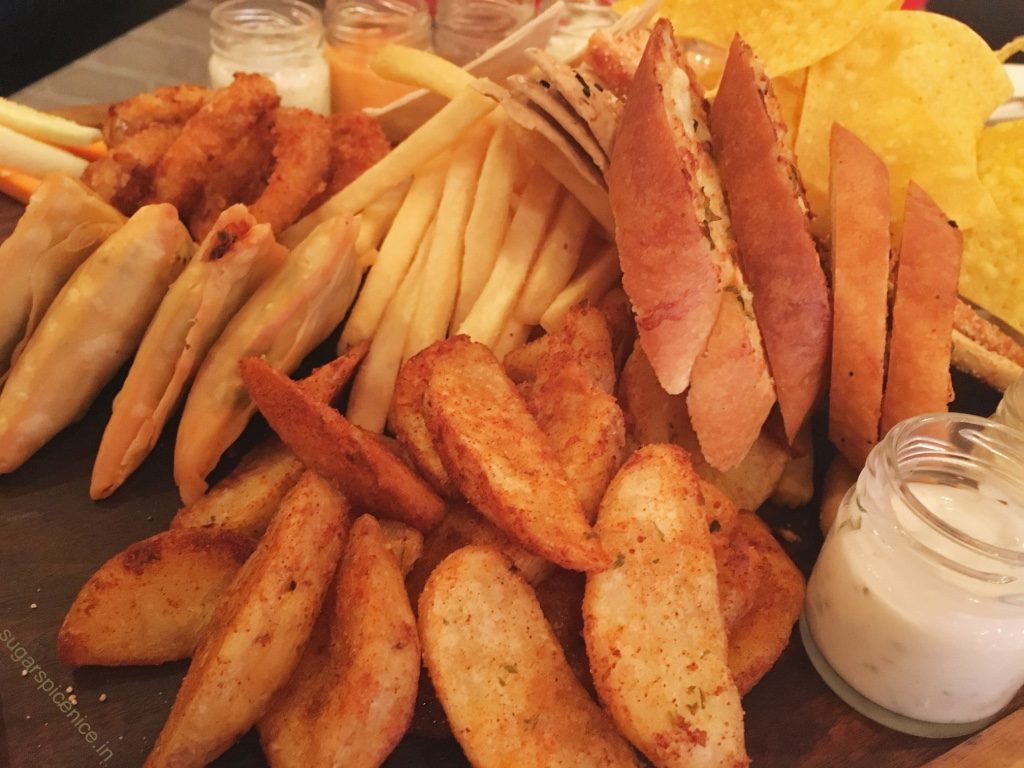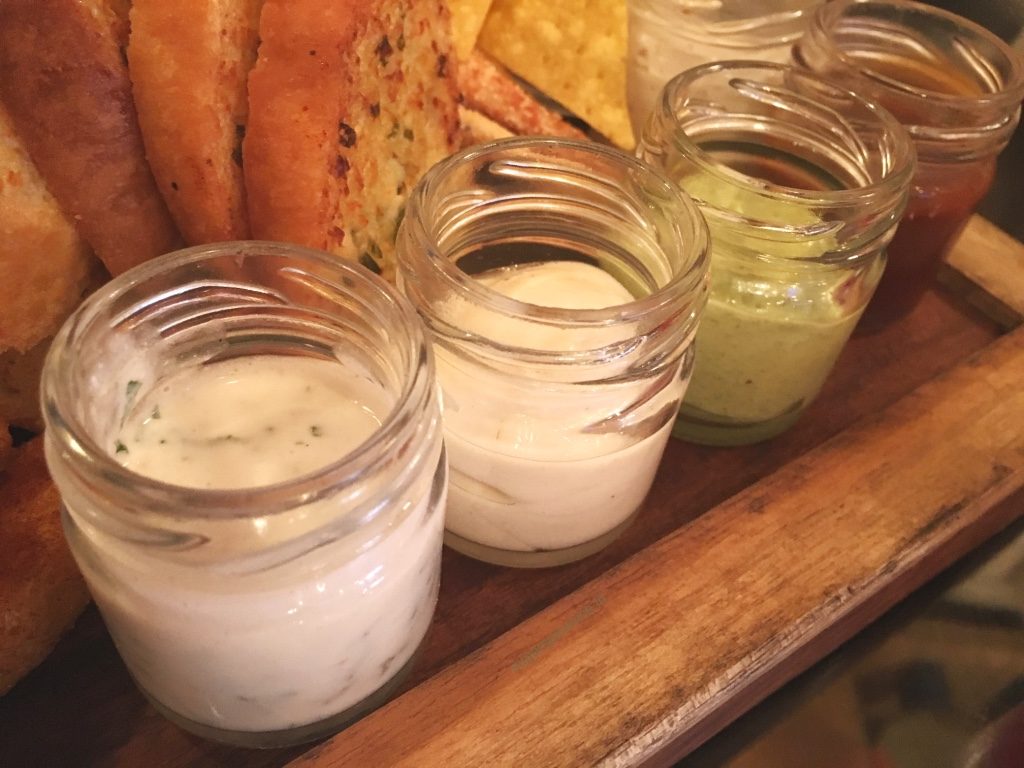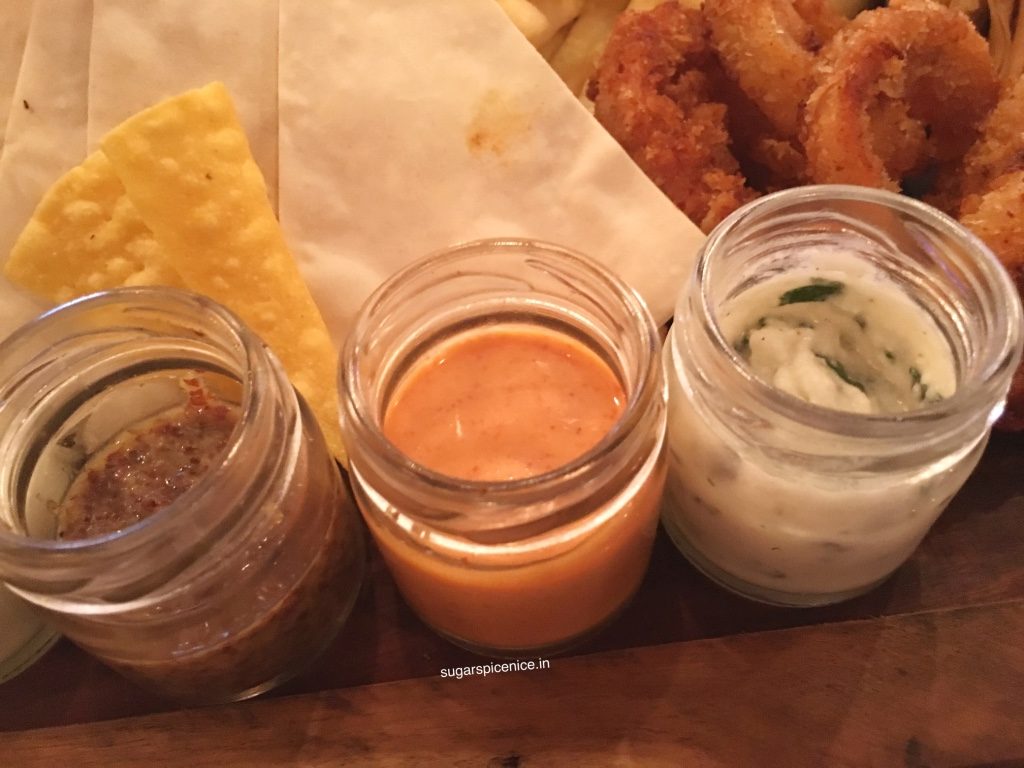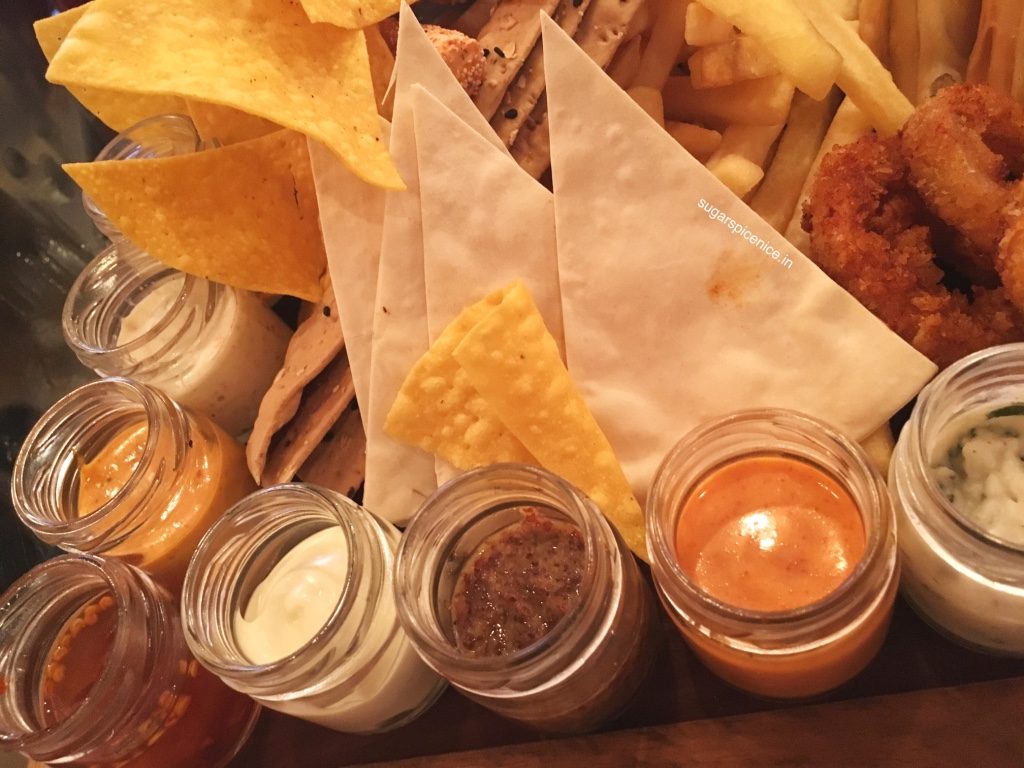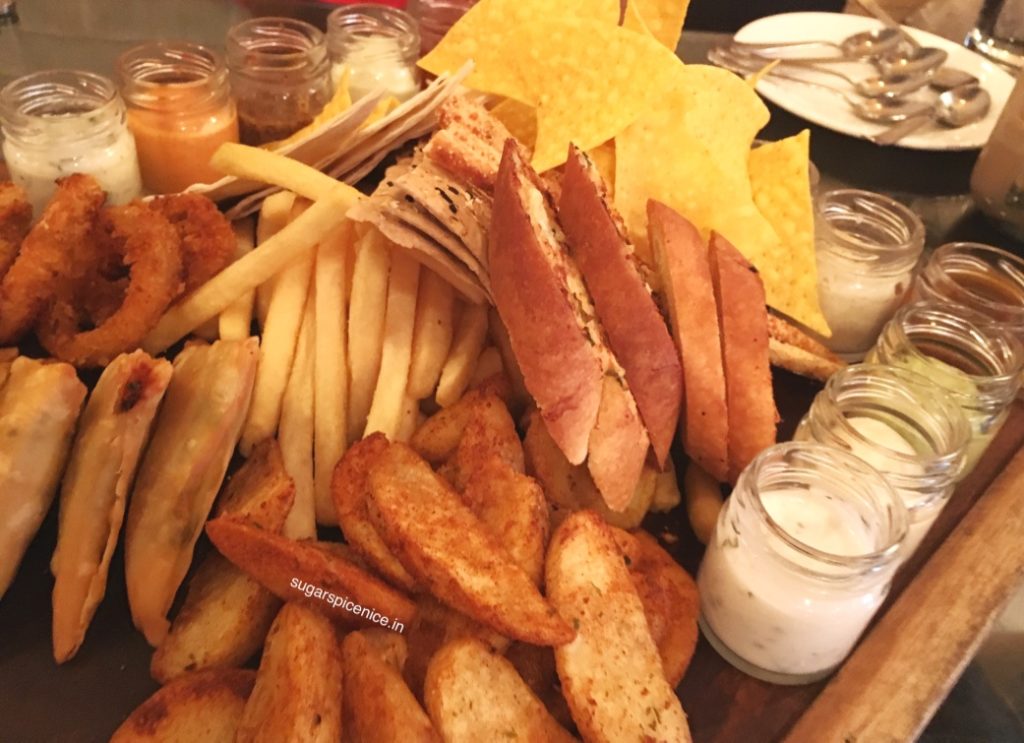 Next I tried the Molten Potato Burger in a poppy seed bun. This was a definite YAY! Then patty inside was crunchy and tasty and the hint of poppy seeds on the bun made for an interesting combo.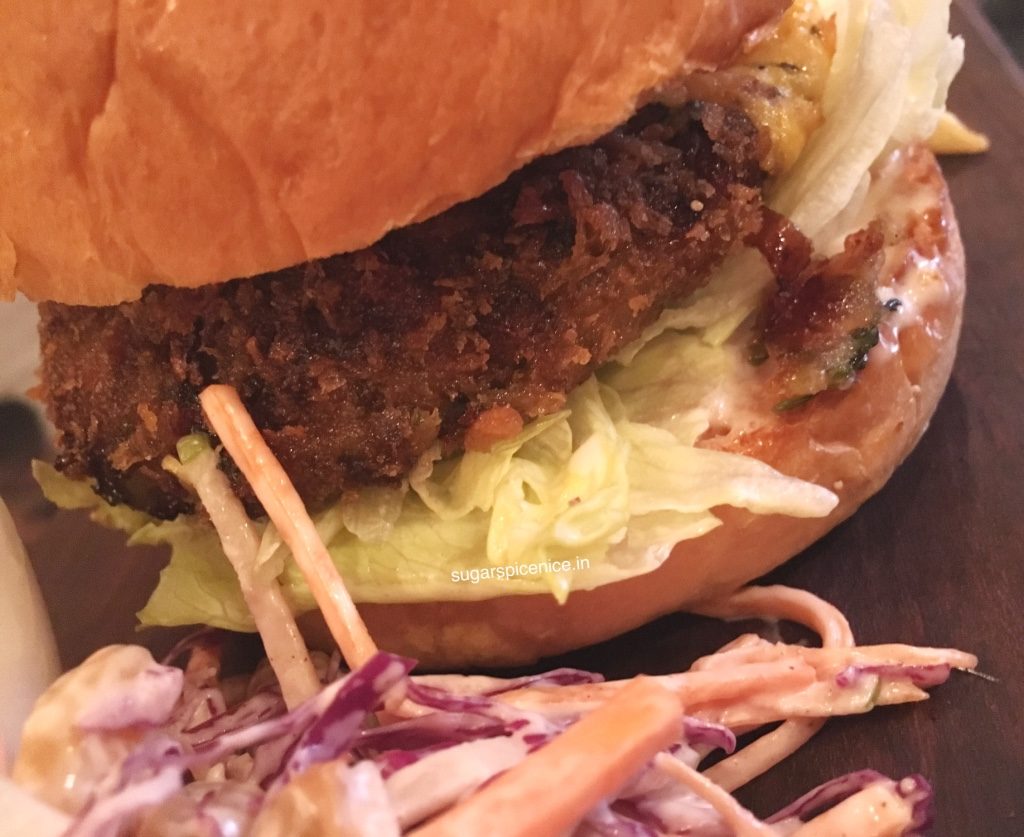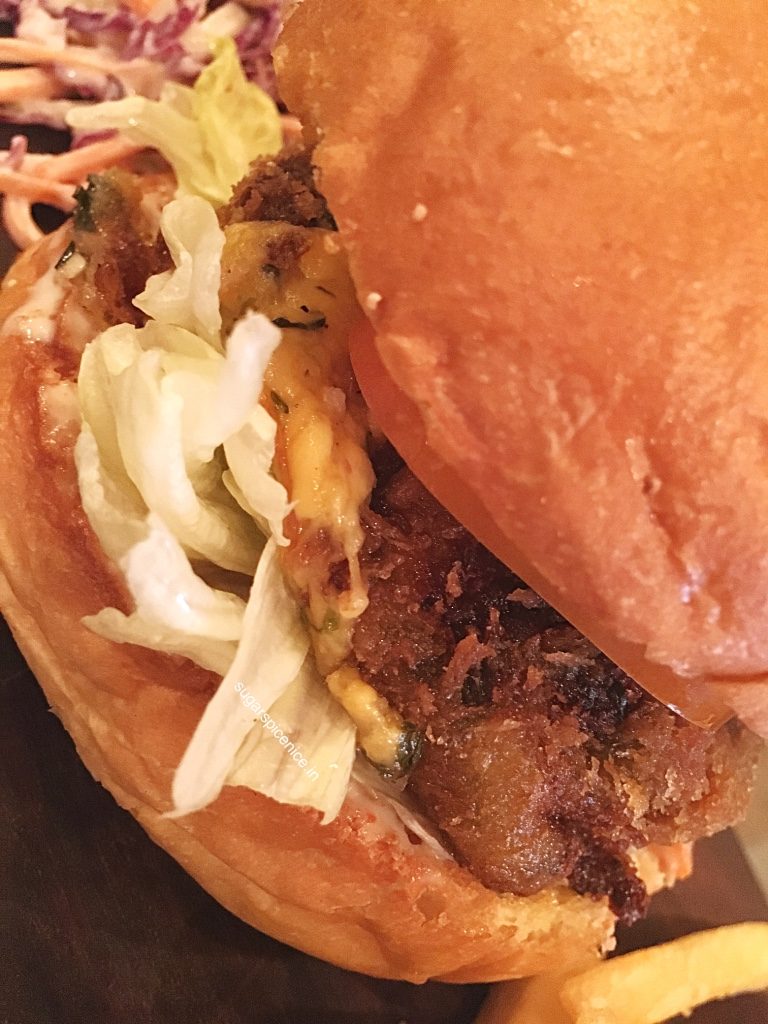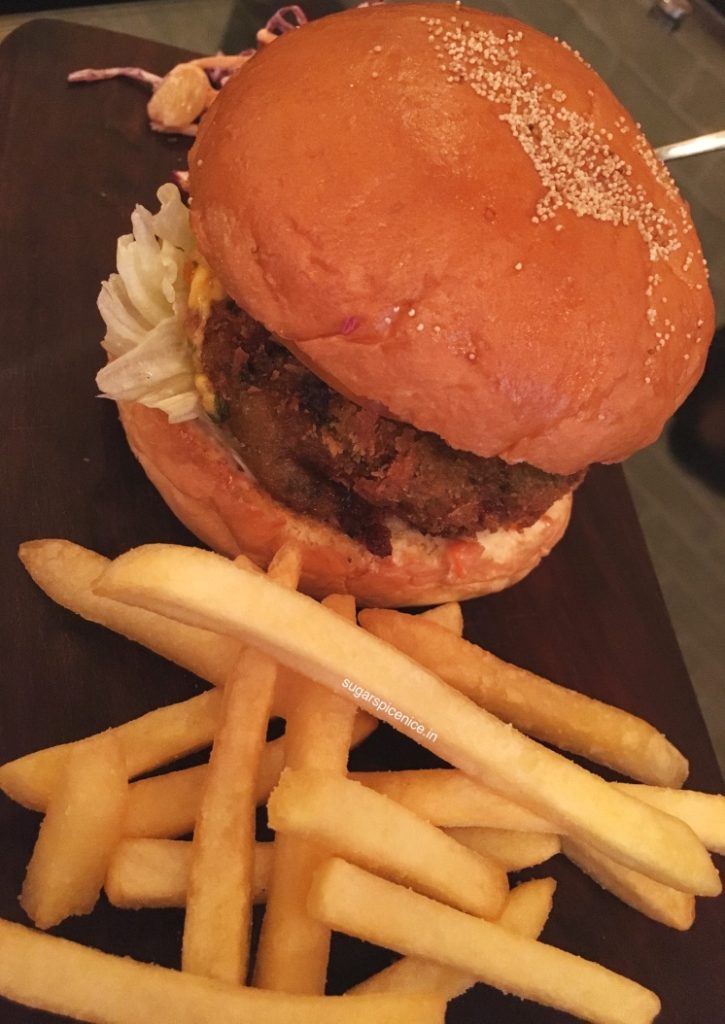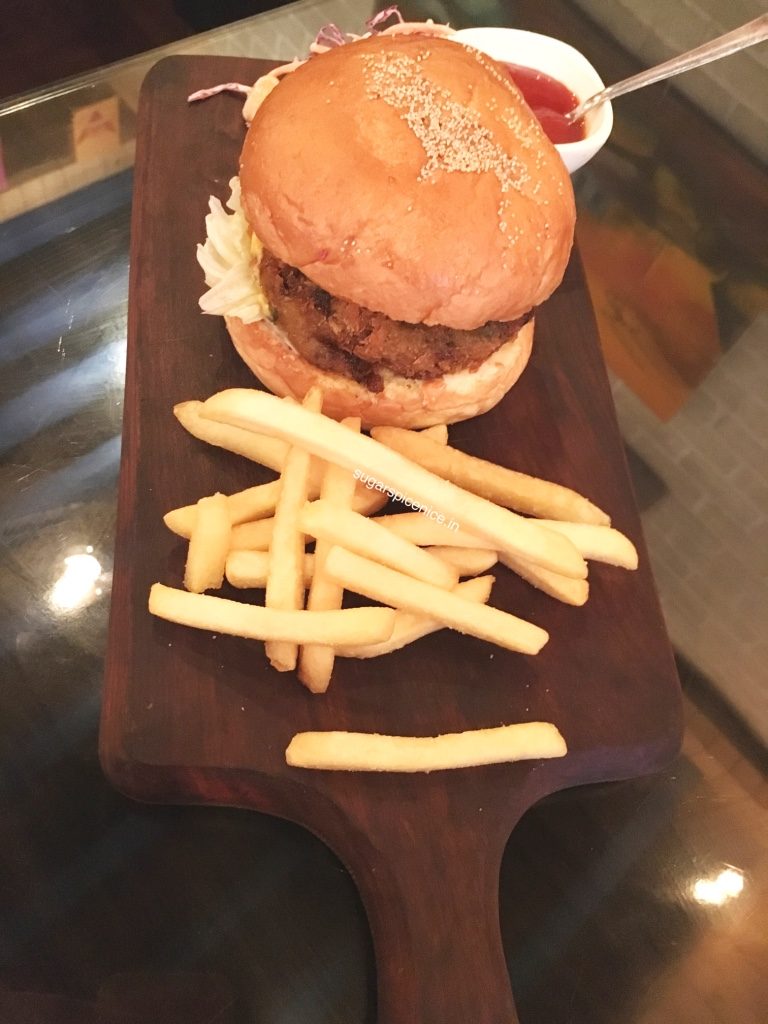 Then I tried the Grilled Cottage cheese steak with puy lentil pilaf. This did not appeal to my taste buds at all. A total Oh God NO!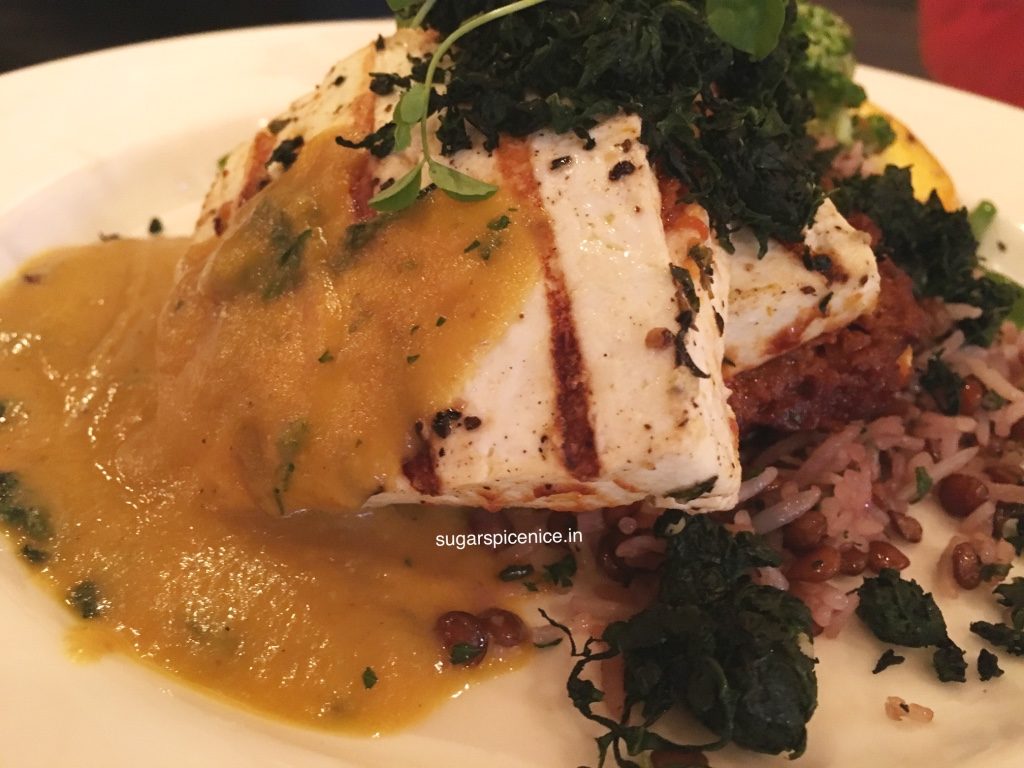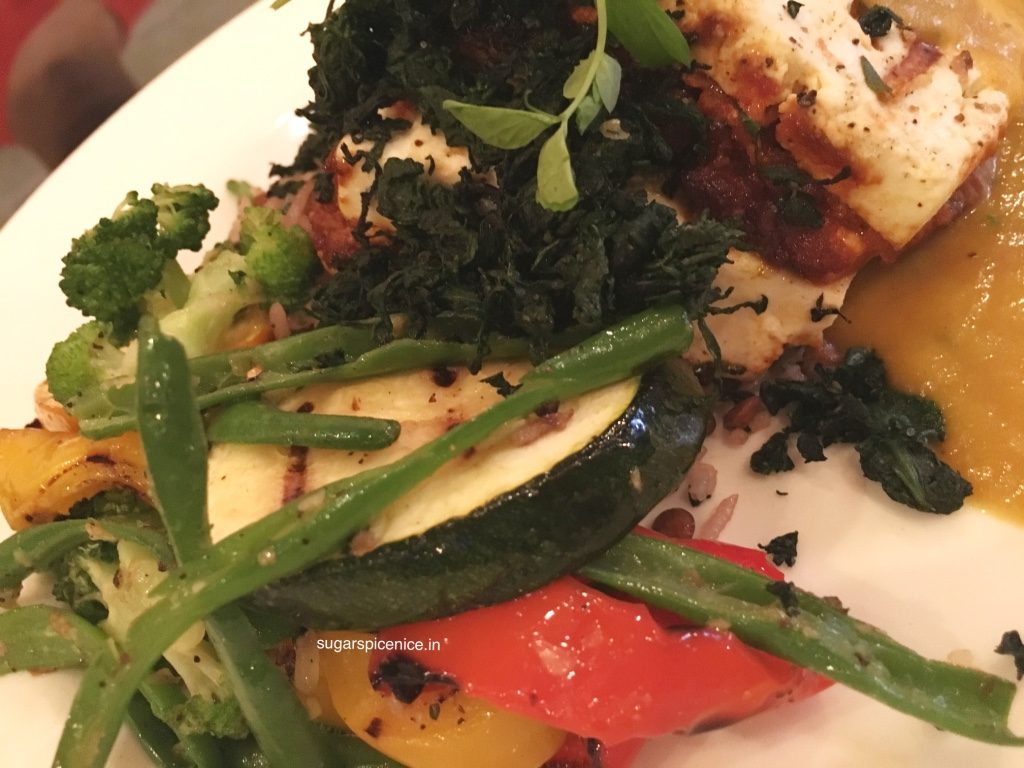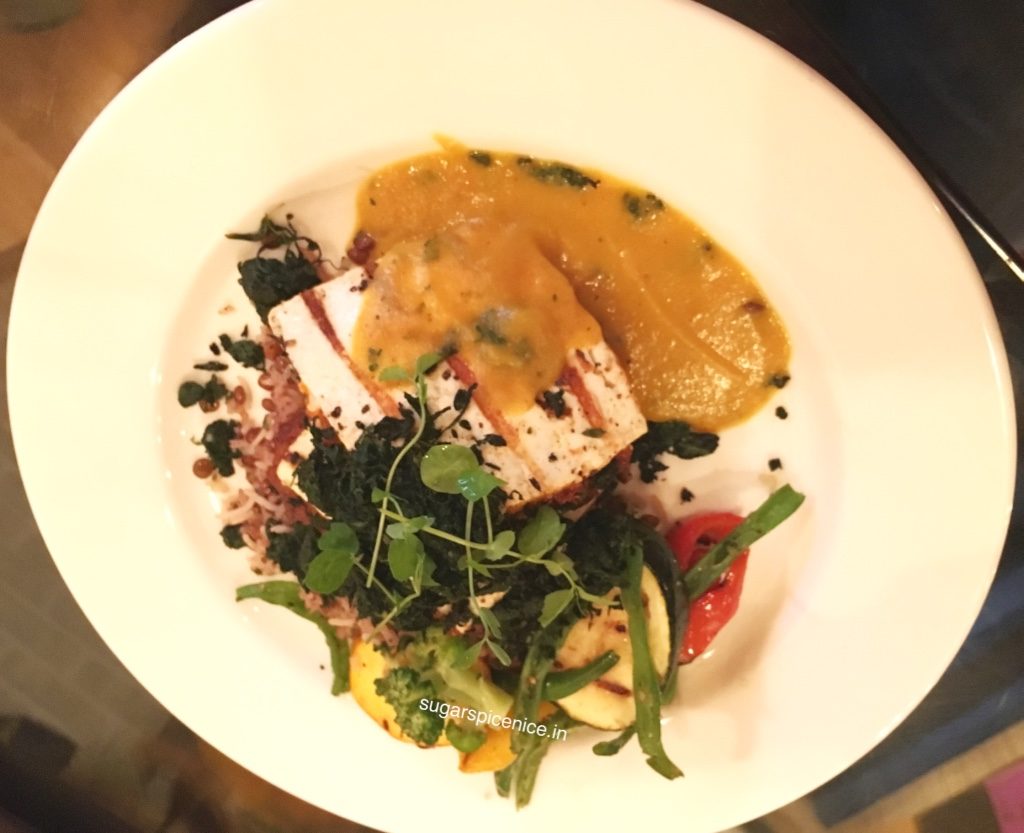 For dessert I tried their brownie – this is probably one of the softest brownies I've eaten. So incredibly soft and fresh..And although it didn't have any liquid or gooey chocolate kinda thing going on inside it didn't feel dry at all. Exceptional.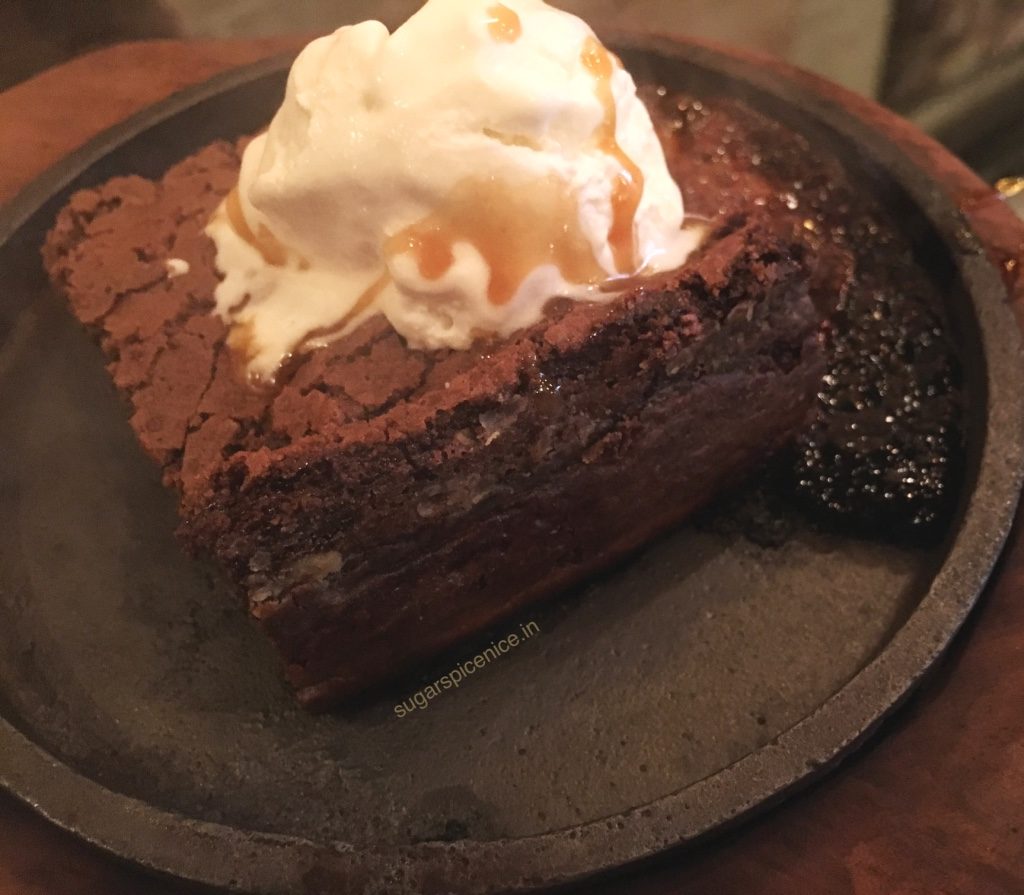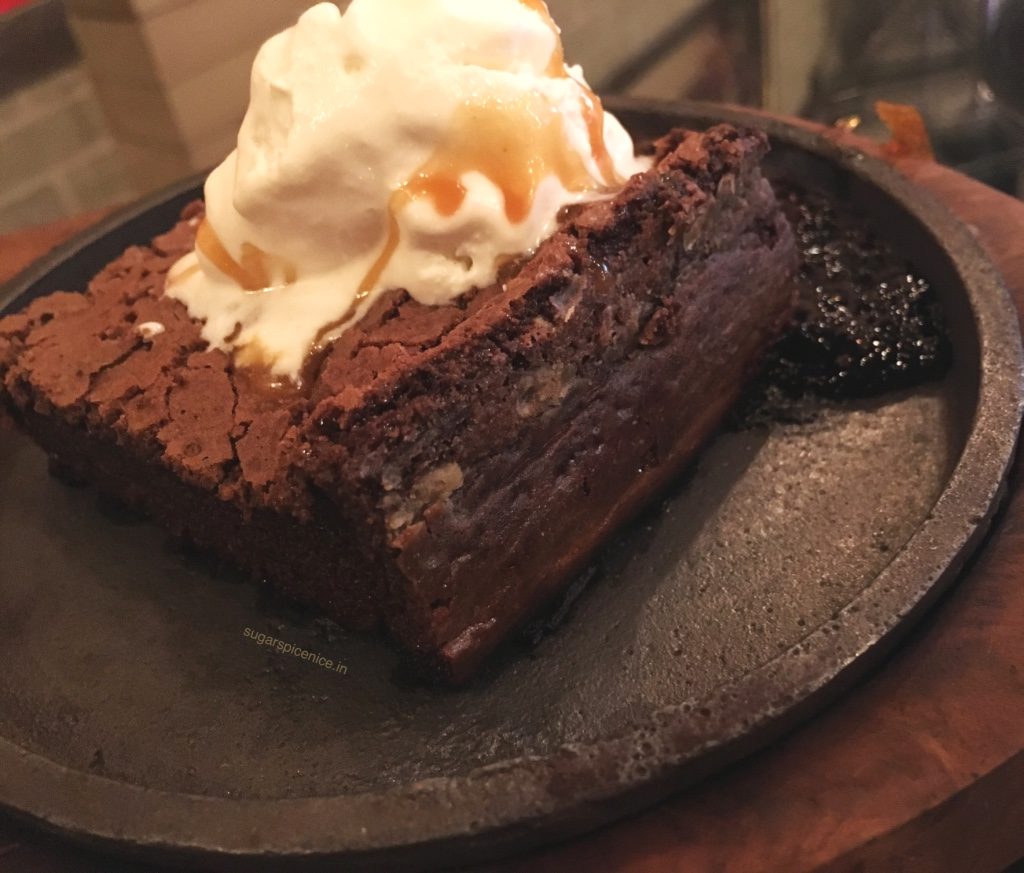 So now you know why I had a mixed experience. But the stuff I loved would definitely make me want to go there again.
The ambience of this place is pretty ok – music, large screens, 2 huge sofa sittings for larger groups. I personally loved their outdoor seating – very cozy.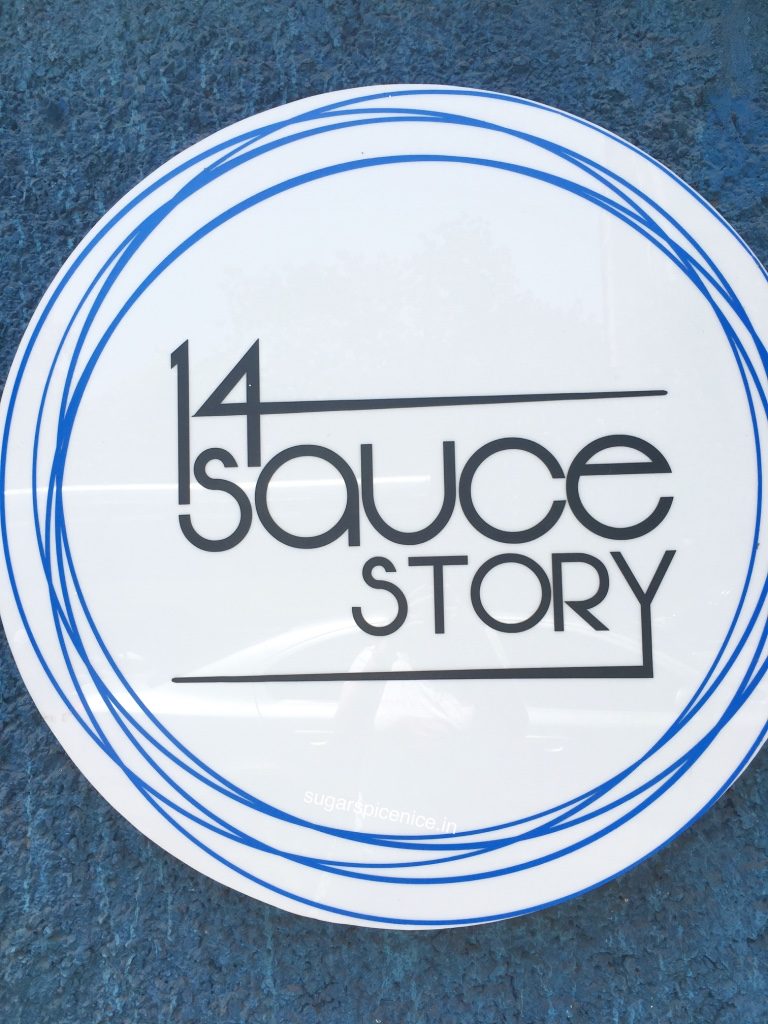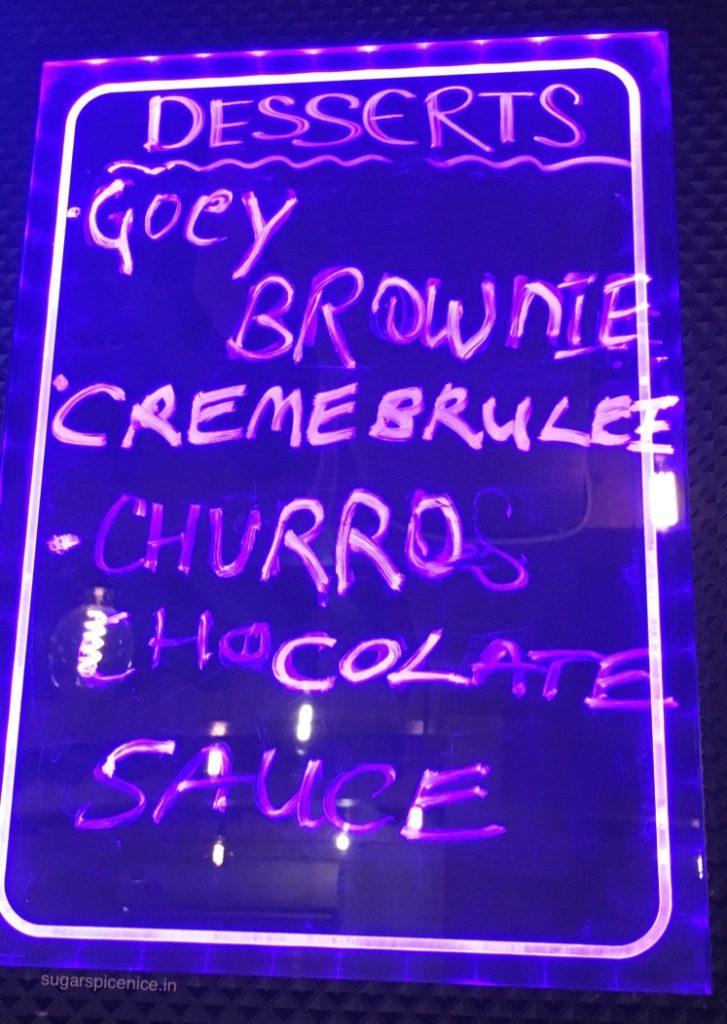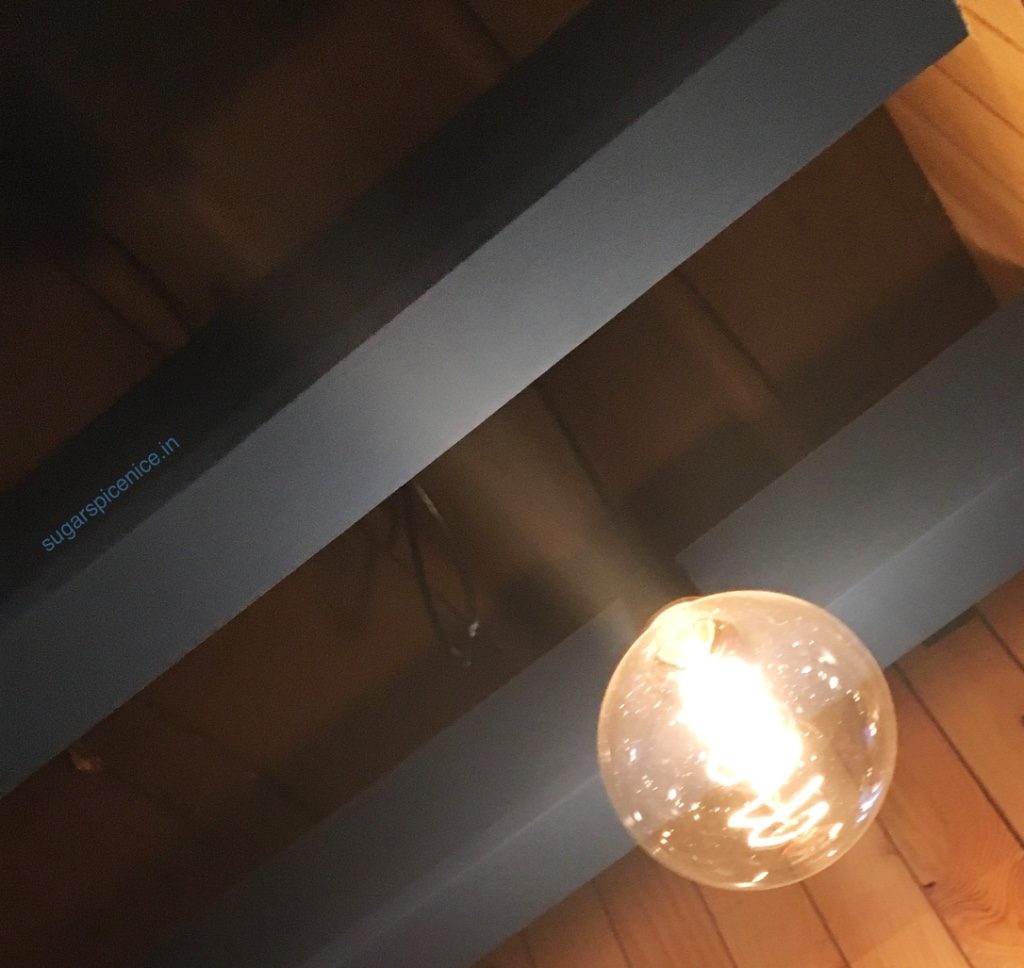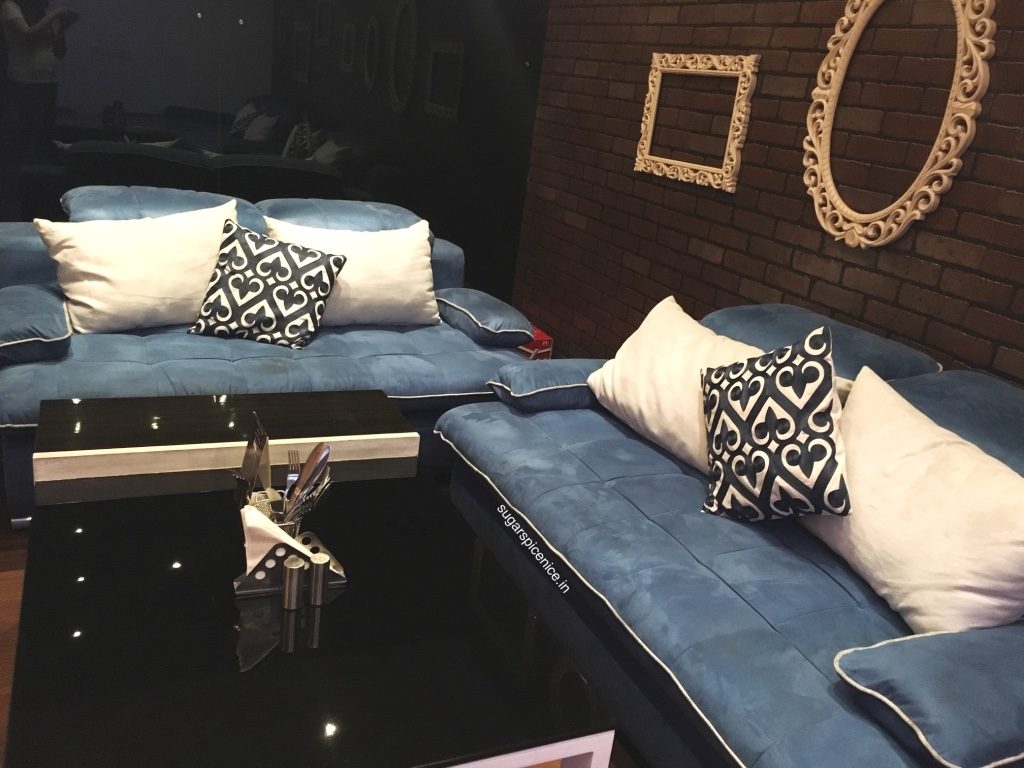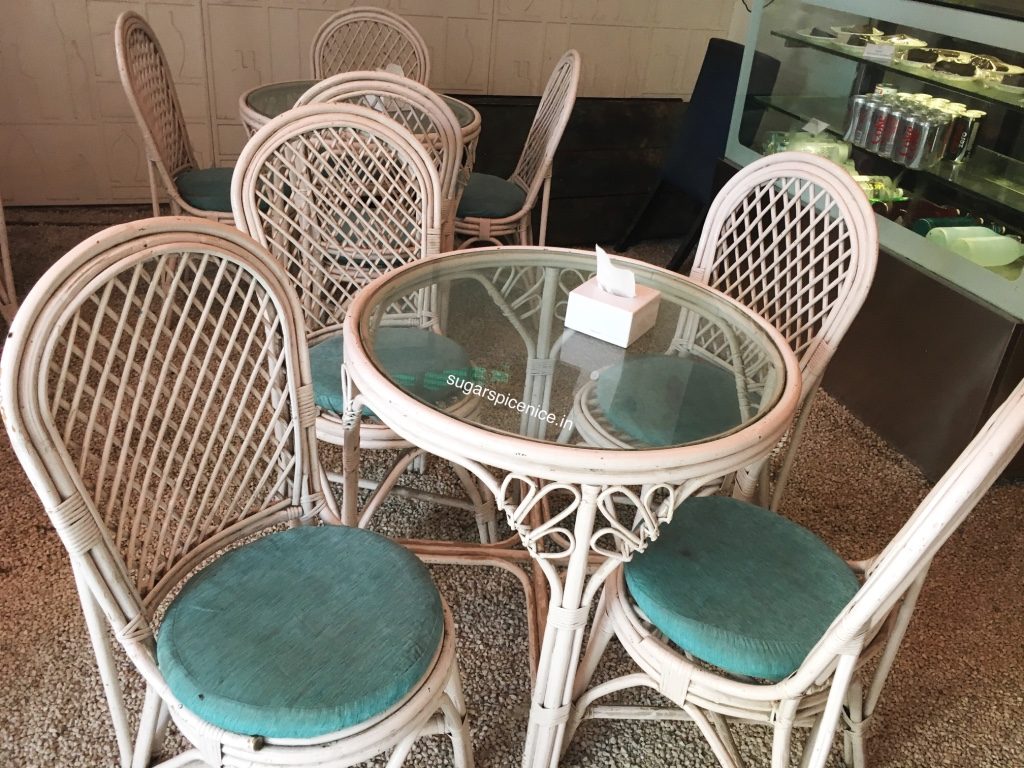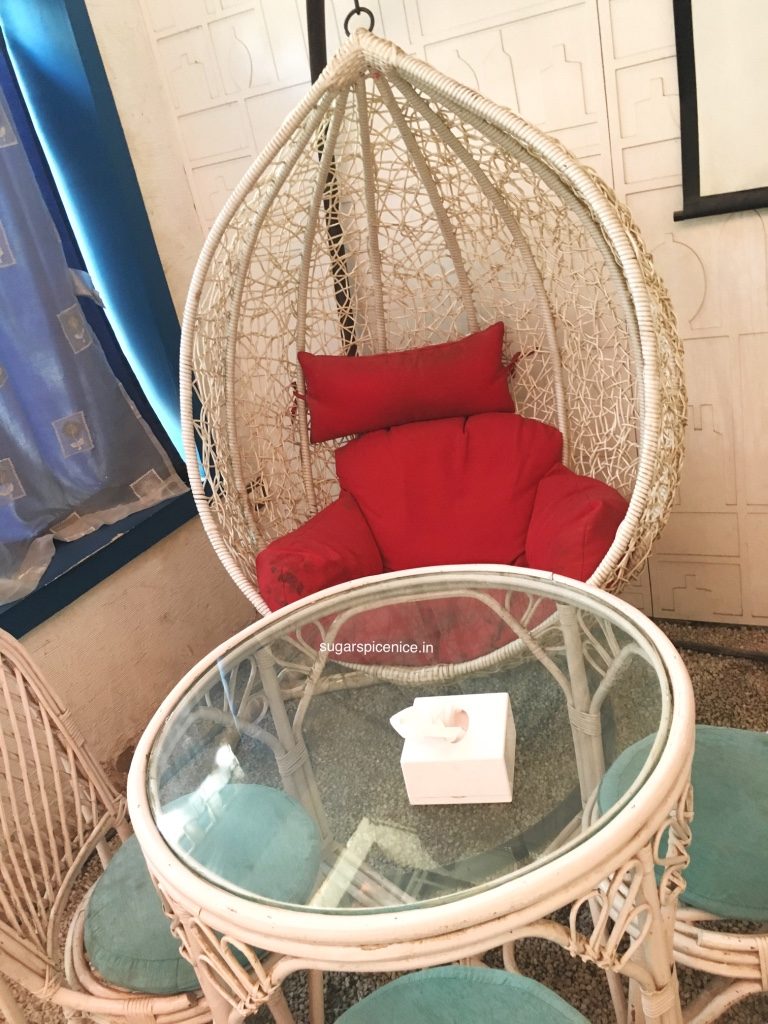 Follow my food journey and stay in touch with me on Snapchat (sugarspicenicee) and Instagram (sugarspiceniceindia).