On my recent visit to Bangkok, I stayed at the Mercure Bangkok Sukhumvit 11.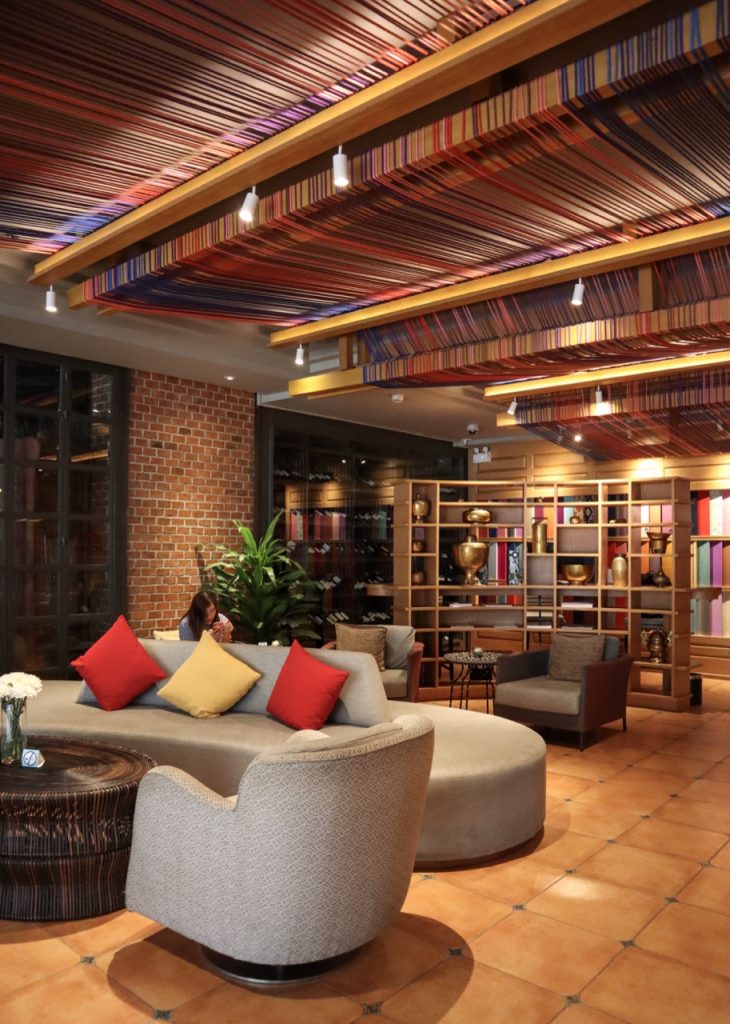 In terms of location and hospitality, Mercure Bangkok Sukhumvit 11 is a clear win. It is located just 2 minutes from Nana BTS, in the Sukhumvit area in Bangkok. And in this area, you will definitely find a lot of restaurants, bars and also a bit of shopping.
Mercure Bangkok Sukhumvit 11 is a premium property by the Accor group of hotels. So you can be rest assured that the service and hygiene will be par excellence. And actually, this would also not be as expensive as some of the other hotels by the Accor group. In fact, room rates here start at Rs.5500 (approx.2500 Baht) if you book in advance.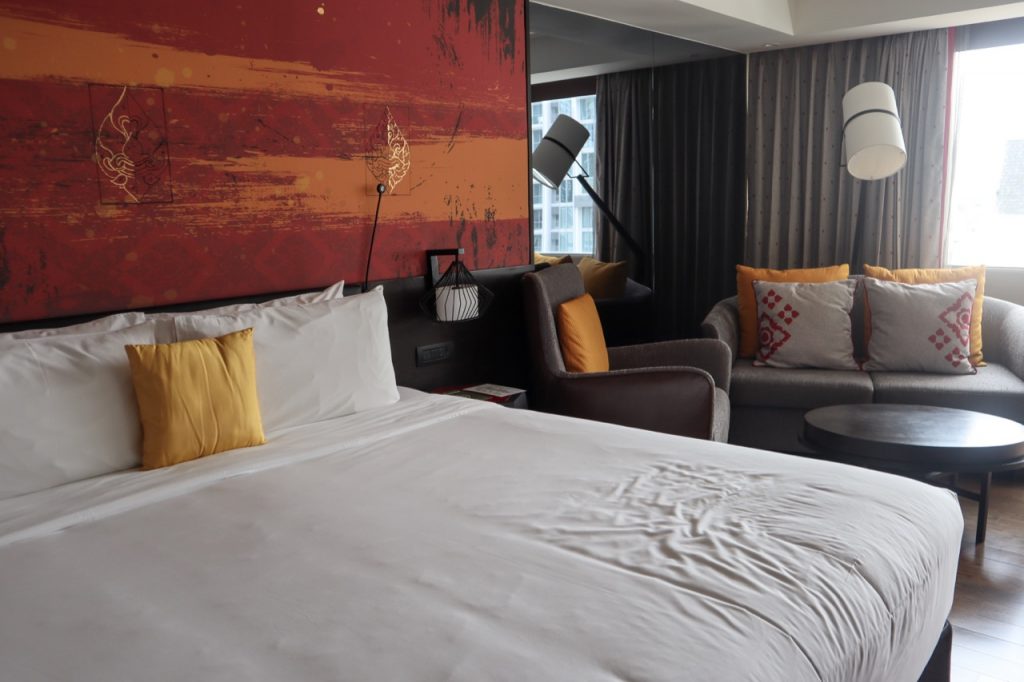 I stayed in a Deluxe room at Mercure Bangkok Sukhumvit 11 and it was so spacious! King bed, study area, coffee machine, mini fridge, wardrobe – it had it all. There was also a cozy sofa seating by the window.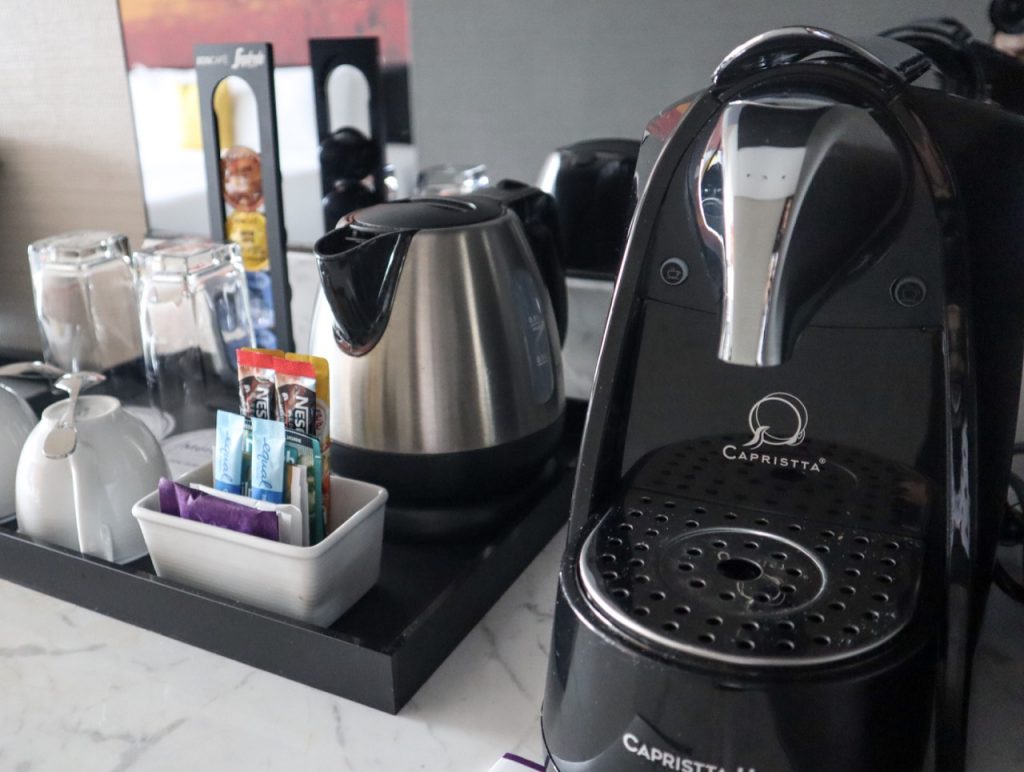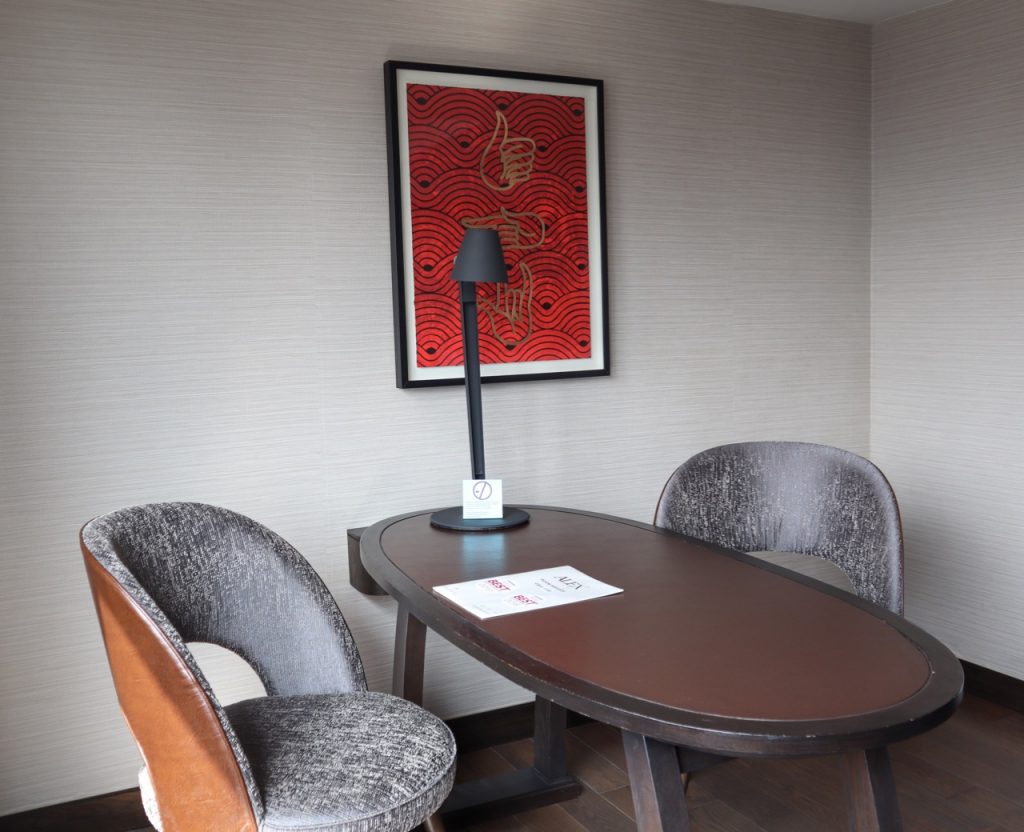 In the bathroom, even the sink area was very well spaced out. A bathtub and a separate shower cubicle is also something that I personally appreciate in hotel bathrooms.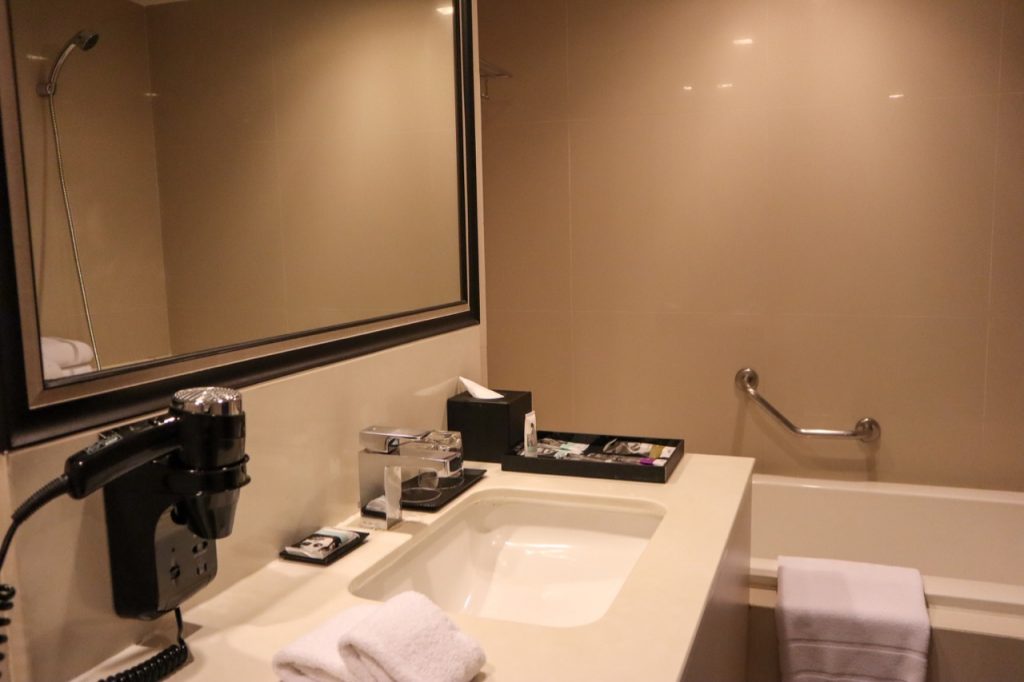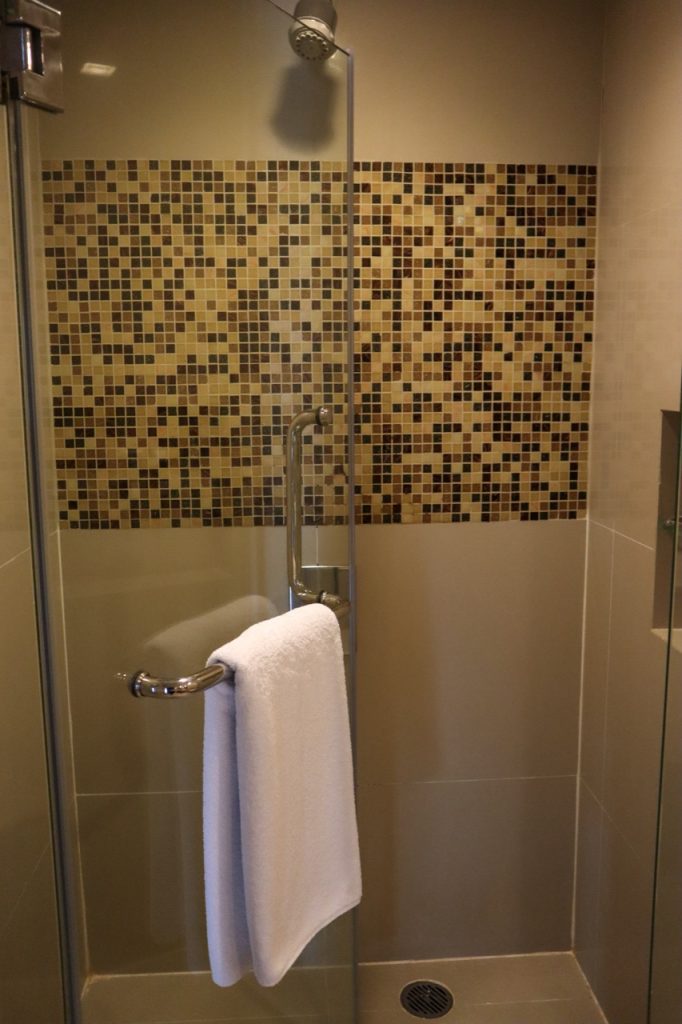 The hotel does have a gorgeous swimming pool area as well. And it is done up with colorful cabanas and interesting furniture pieces that make such a lot of difference to the whole feel.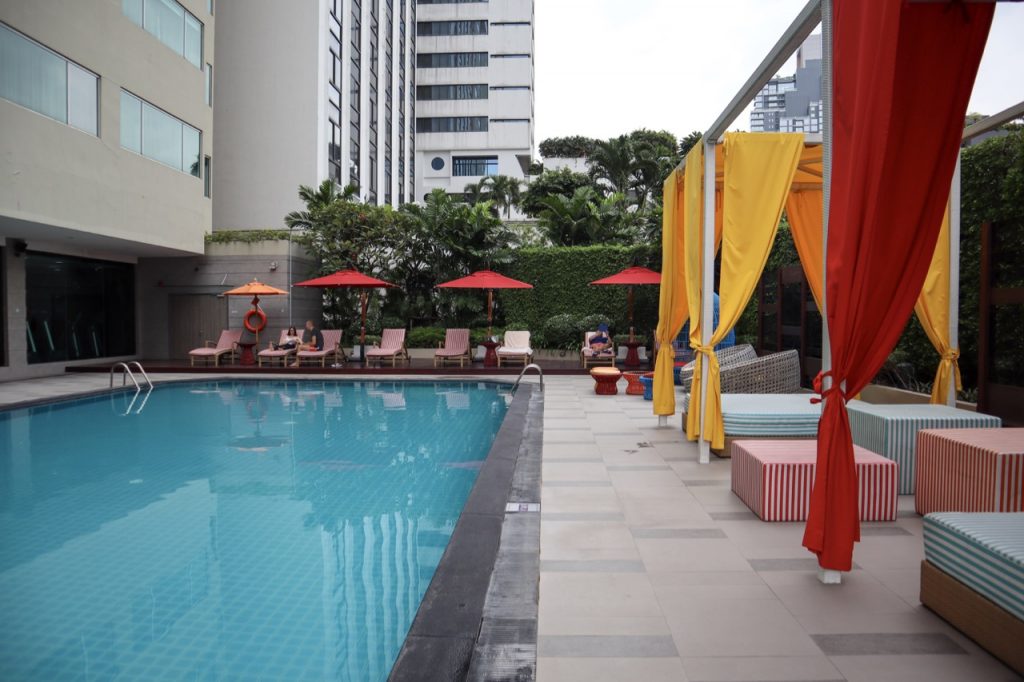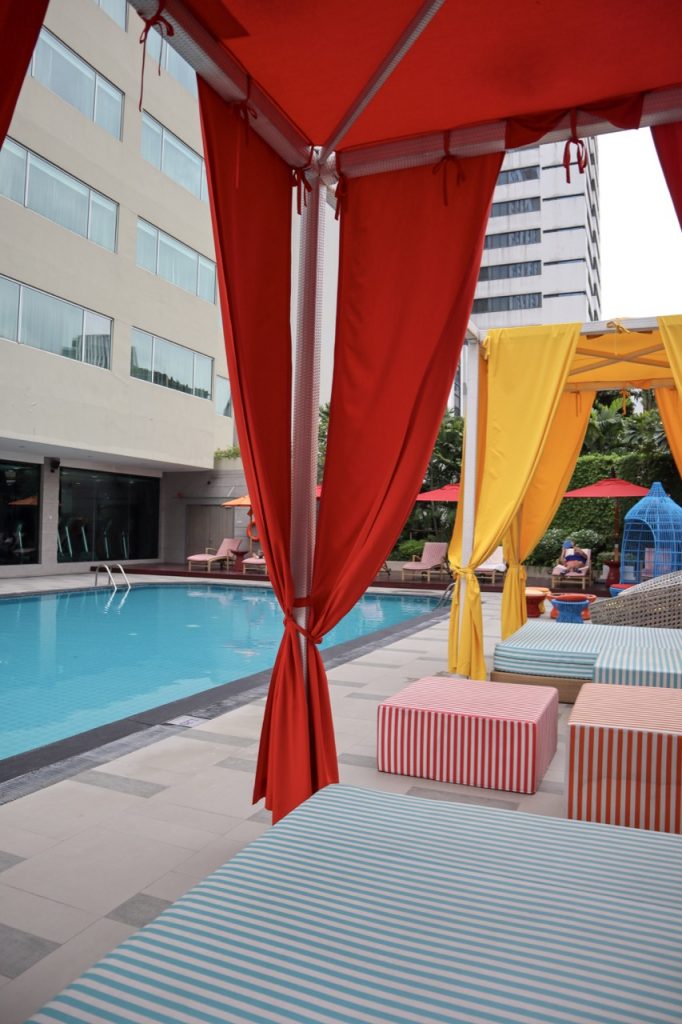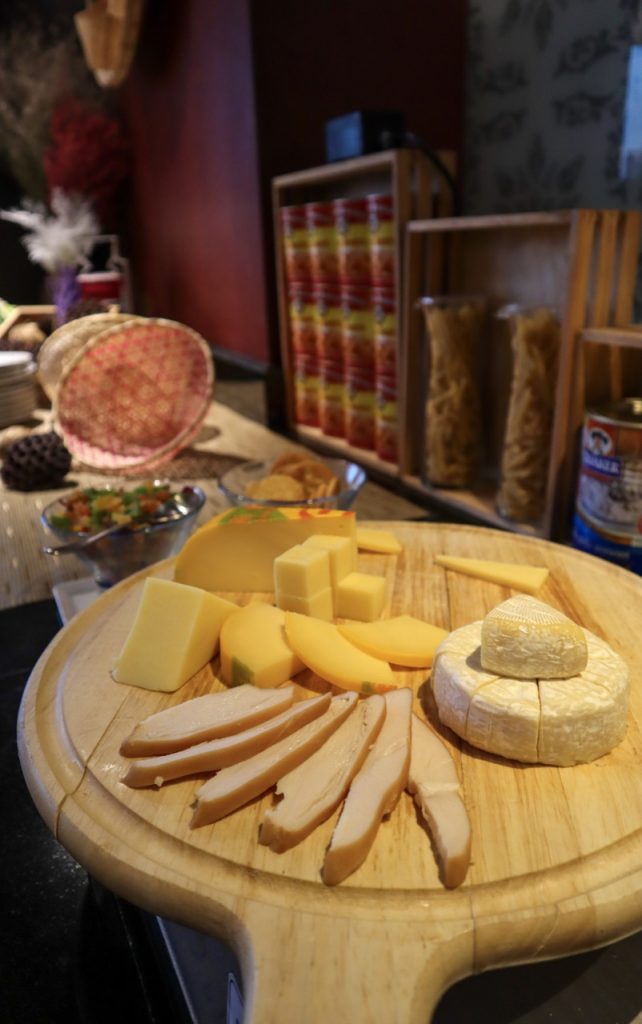 Mercure Bangkok Sukhumvit 11 offers buffet breakfast and also an evening happy hour. You can try to incorporate a buffet breakfast in your room package to get a good deal. And the breakfast spread is pretty good. As a vegetarian, I indulged in a lot of food and salads here and the chef was kind enough to even put together a sandwich for me. Their happy hour is also pretty awesome! You can sip of some cocktails and enjoy cheese and crackers while enjoying the Bangkok skyline.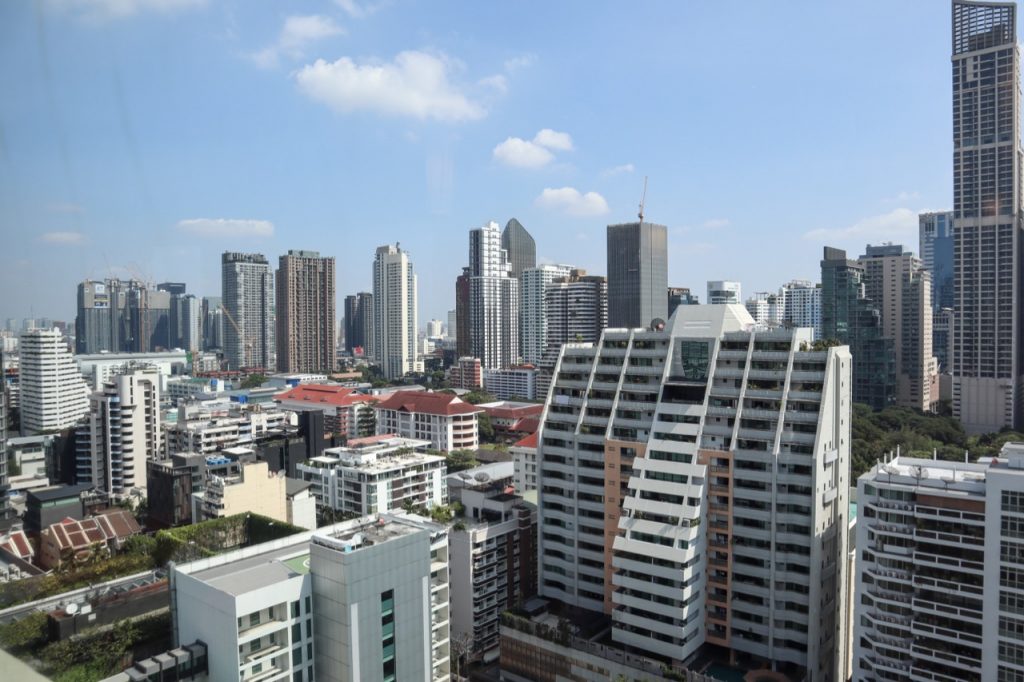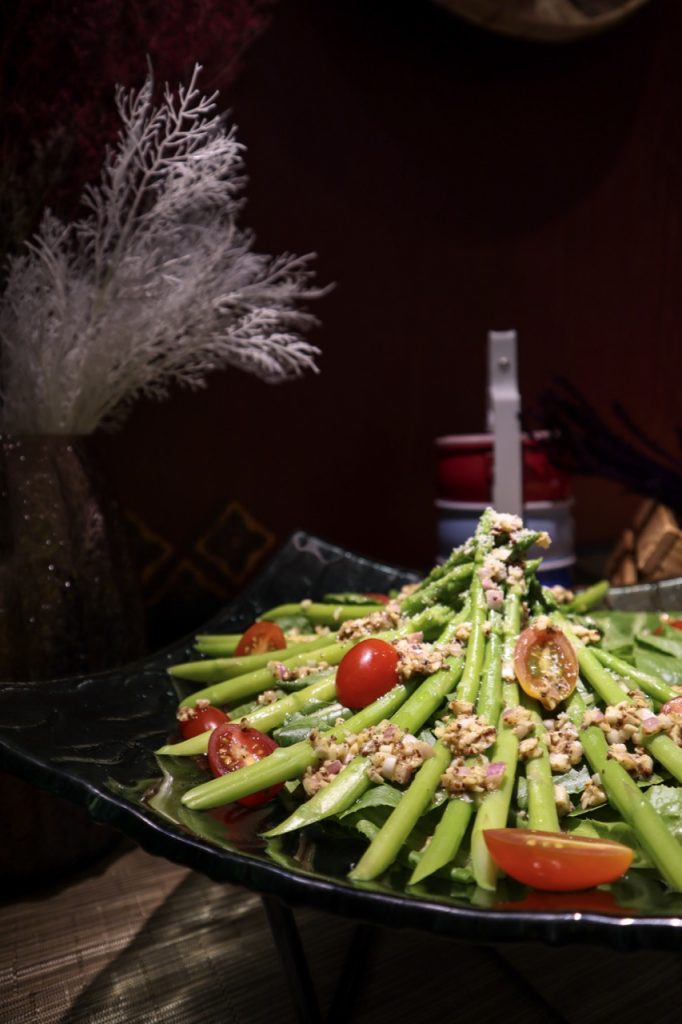 I have to give an extra mention to the the staff at the reception and restaurant area of the hotel. They were the kindest ladies I have come across and definitely go an extra mile in making you feel comfortable during your stay.
When in Bangkok, definitely try staying at Mercure Bangkok Sukhumvit 11. You won't be disappointed! To know more about the hotel click here.
You can catch this hotel in my video below!
Want to read about my visit to the Bangkok temples? Click here!
Subscribe to my Youtube channel here and stay tuned for more videos.
You can also follow me on my social media. Links below.