I recently discovered Marimbula Sherbet and tried out a few easy mocktails with it. The one I have is the Saffron Cream flavor.
You can check out these Saffron Cream Mocktails that I make with Marimula Sherbet
Subscribe to my YouTube here  
Marimbula Sherbet has various flavors – Green Apple, Strawberry, Hazelnut, Paan, Lemon Tea and Saffron Cream are some of the flavors which seem interesting. Essentially these are sherbets with no natural fruit flavoring. You can add these to water, milk, soda or even mix them up with some liquor to make a drink of your choice.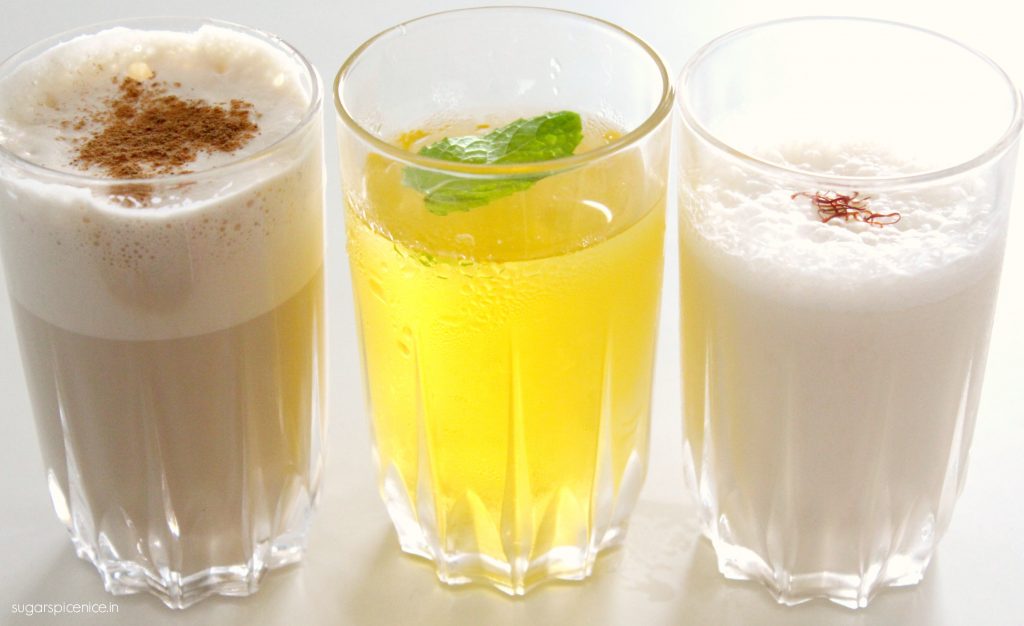 The Saffron Cream Marimbula Sherbet is quite a rich in flavor. Saffron by itself has a distinct taste and fragrance. However, it is quite a niche flavor.
I think saffron goes best with milk based drinks. Saffron and Milk are a strong combination and the sherbet probably can be used for creating such drinks.
You will find a lot of Marimbula syrups and sherbets being used in restaurants and bars to create cocktails and mocktails. It's an Indian brand and that comes across in the flavors they have.
Do check out the different flavors they offer here.
I hope you enjoyed watching and reading this post. Do let me know about your favorite sherbet brand in the comments below.
Stay in touch with my food journey real time! Follow me on: