Garde Manger Cafe is a newly opened, cute and cozy cafe serving healthy yet delicious food. They have a pretty interesting menu which includes a whole lot of interesting dishes that are kind of altered with healthy ingredients. And the cozy interiors make the place feel even more inviting.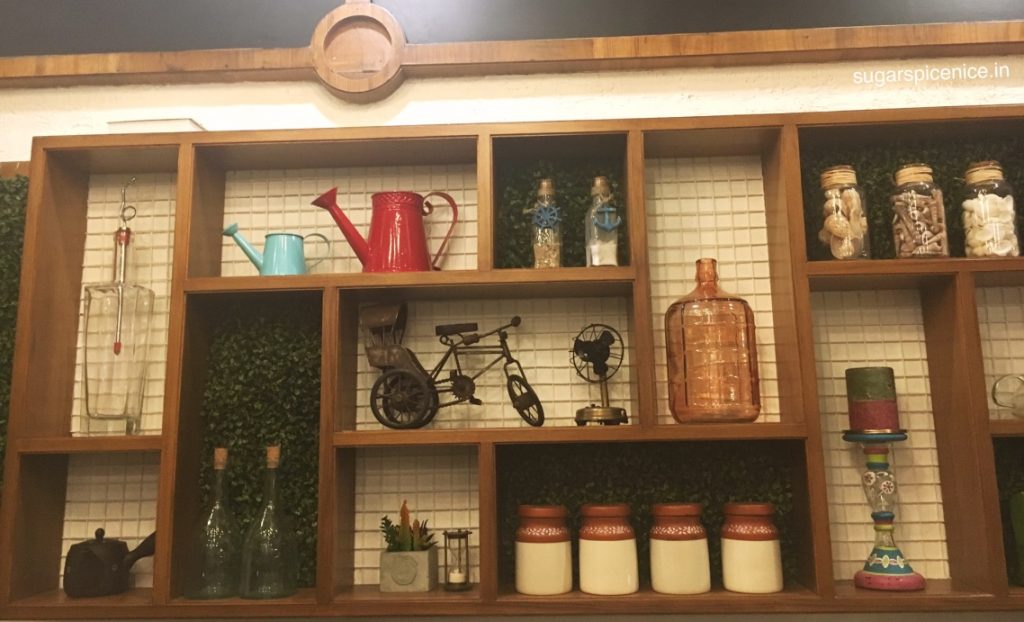 I tried out Garde Manger Cafe and really loved their food. I am not so much of a healthy eater, but their stuff was definitely a delight. So here's everything that I recommend having at Garde Manger Cafe.
Mumbai Local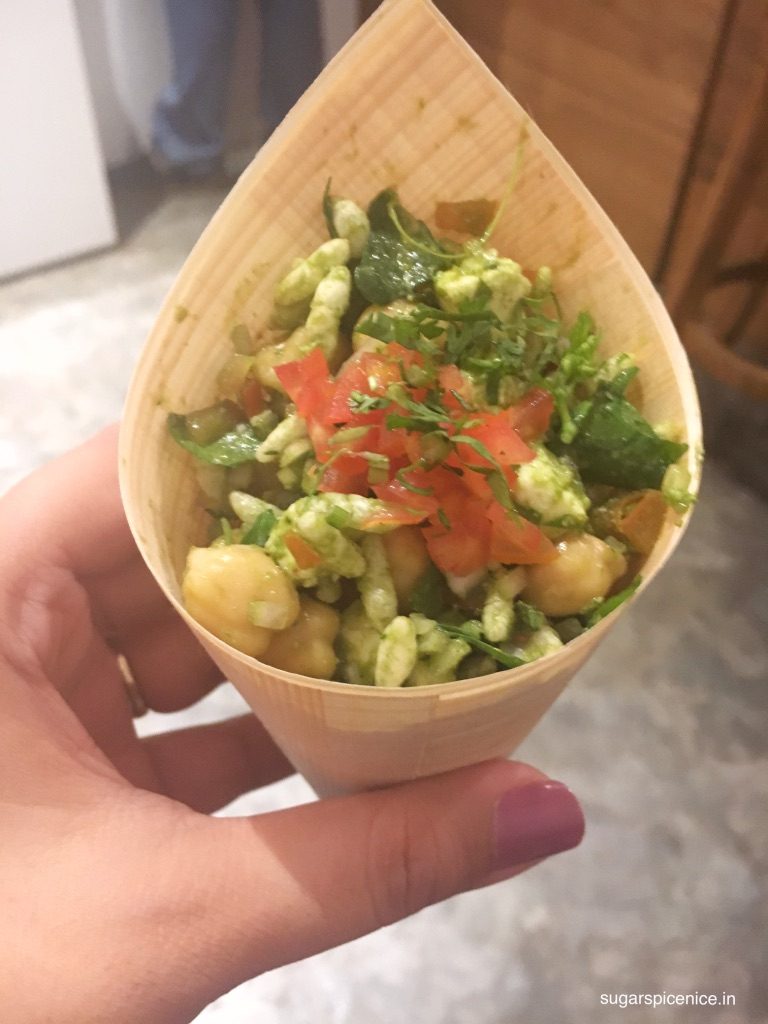 It's literally bhelpuri made from chickpea, arugula leaves, paneer cubes and also has the regular ingredients like kurmuram, chopped onion and tomato. And chutneys added on top too – date and tamarind which is amazingly sweet and mint and coriander which adds that little chatpata flavor. Served in cute cones.
Roasted Tomato and Basil Soup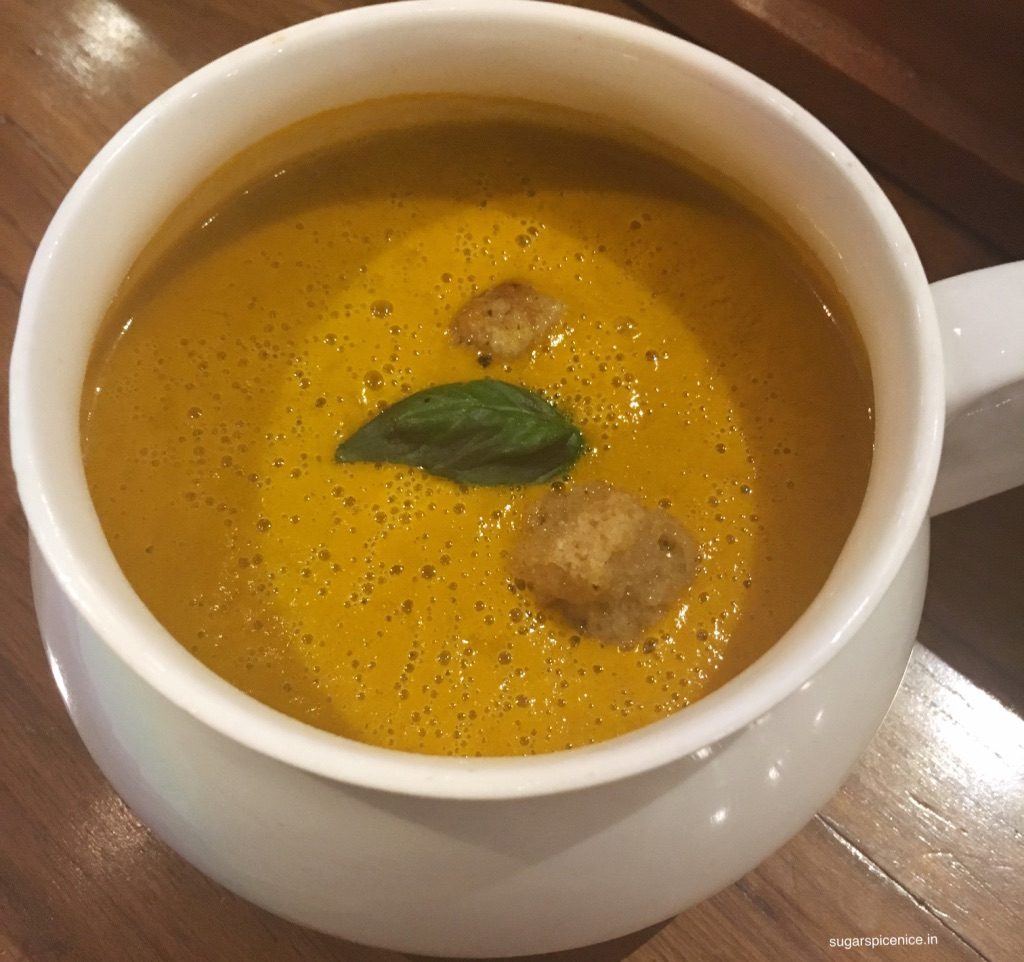 This soup is as healthy as it gets – tomato soup, with the pulp and a little basil flavor. All good!
Zesty Quinoa Salad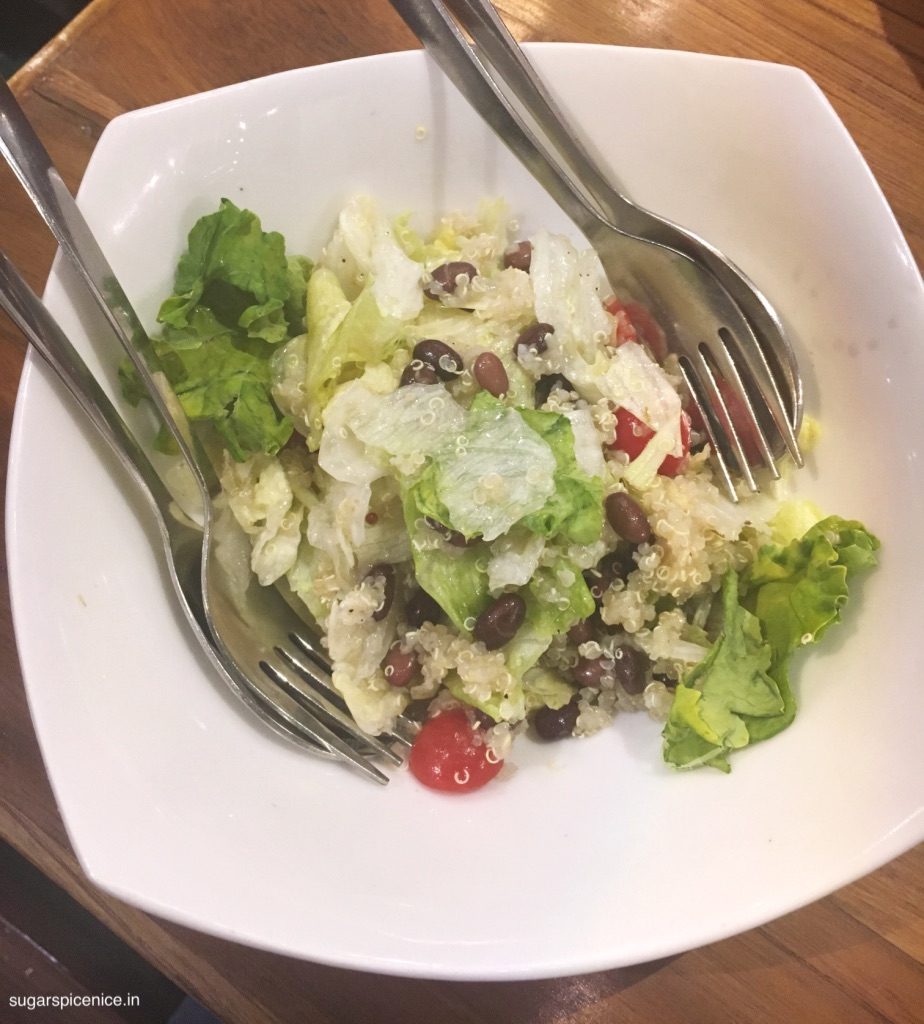 When wholesome Quinoa, lettuce, tomatoes, black beans mix with a fresh lemon vinaigrette, the salad ends up being super delicious. Full justice done to the name!
Cous Cous Upma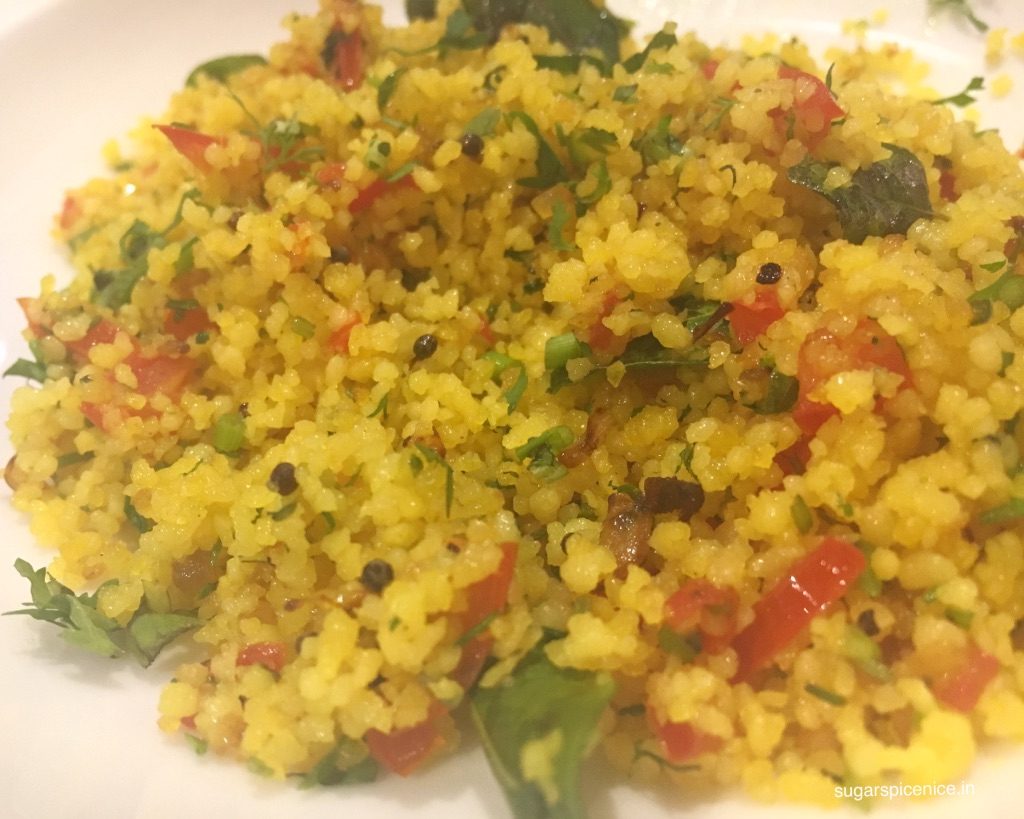 Cous Cous that has been tempered with some curry leaves, some mustard seeds and some chopped tomato. And some Indian spices. Definitely a super healthy but tasty option.
Black Rice Salad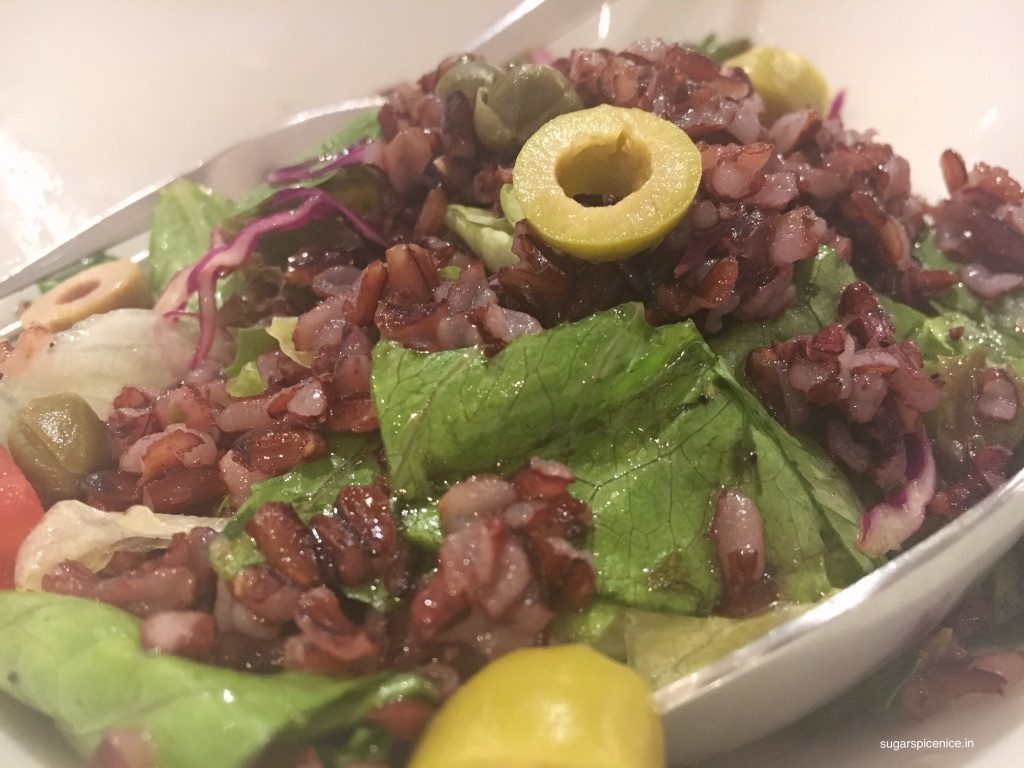 I didn't know black rice could be so delicious! This one's topped with some serious veggies – bell peppers, tomato, red Cabbage, capers, green olives. And of course this too has that bursting lemon vinaigrette flavour going on.
Italian Caprese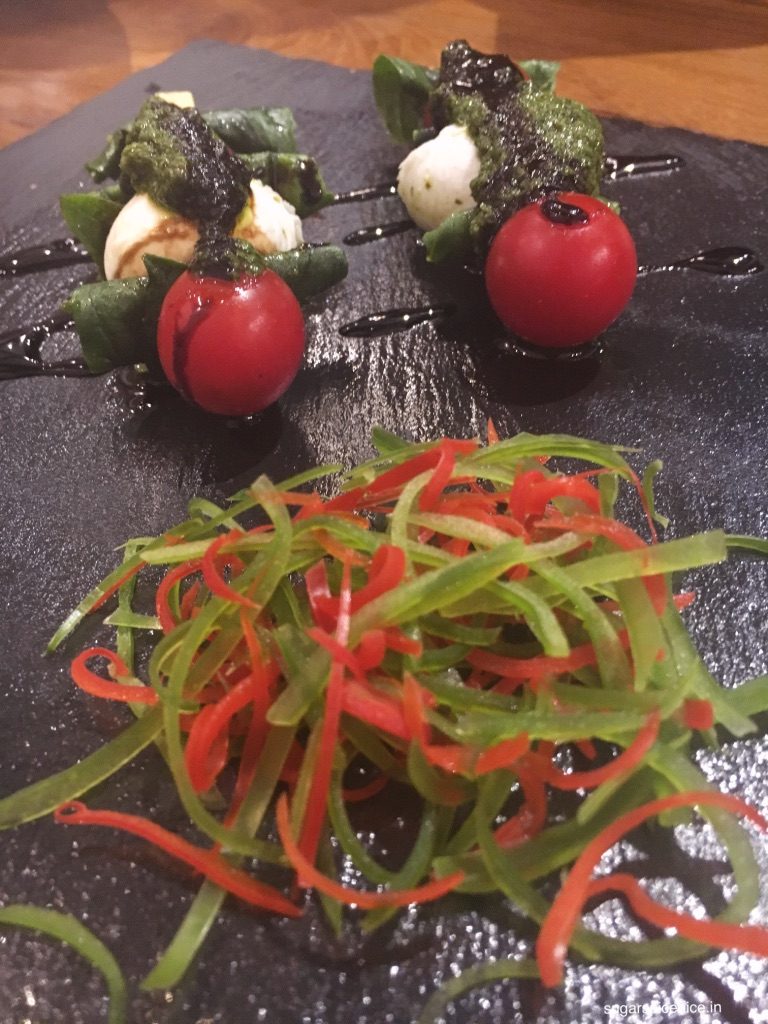 This is Bocconccini cheese, cherry tomatoes, basil in a mix of balsamic vinegar and pesto. A dish of alternating flavors and the cheese is really good!
Chickpeas and Walnut Banana Pie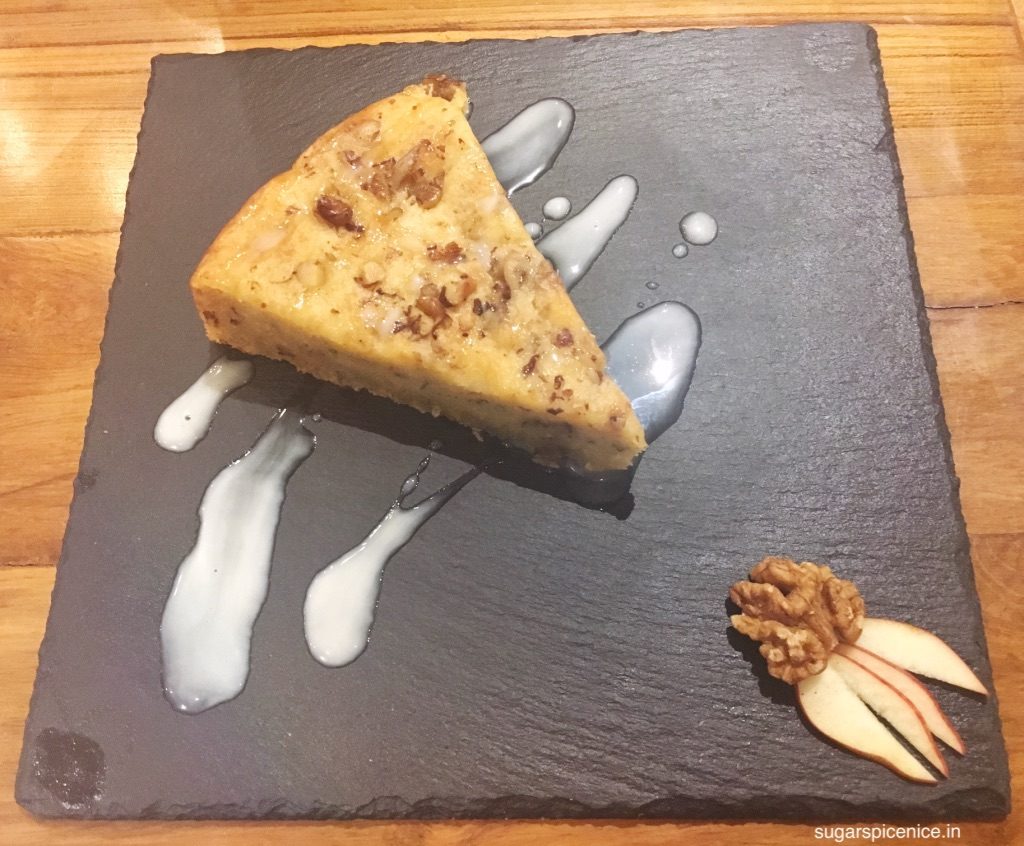 Warm and comforting! This is made from chickpea, banana and topped with walnuts. Definitely try this if you're craving some warm sweet goodness.
Belgian Waffle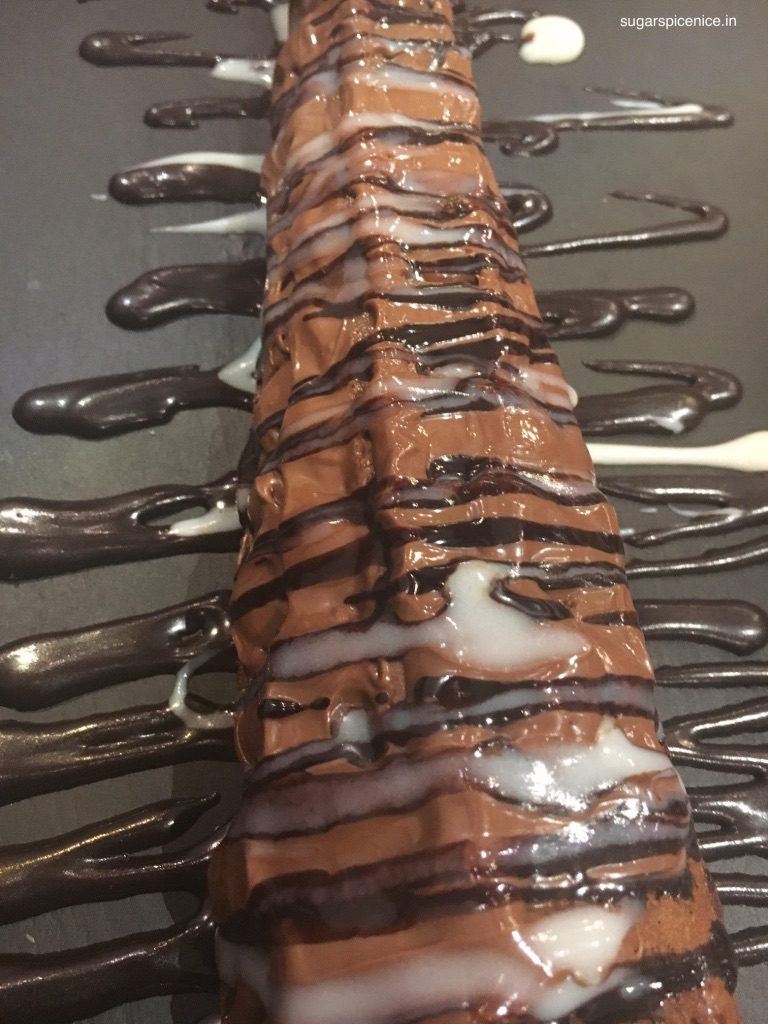 A whole grain waffle – yes that's right. So may be a little less guilt. Drizzled generously with Nutella, dark chocolate and milk chocolate.
Muesli Peanut Butter Smoothie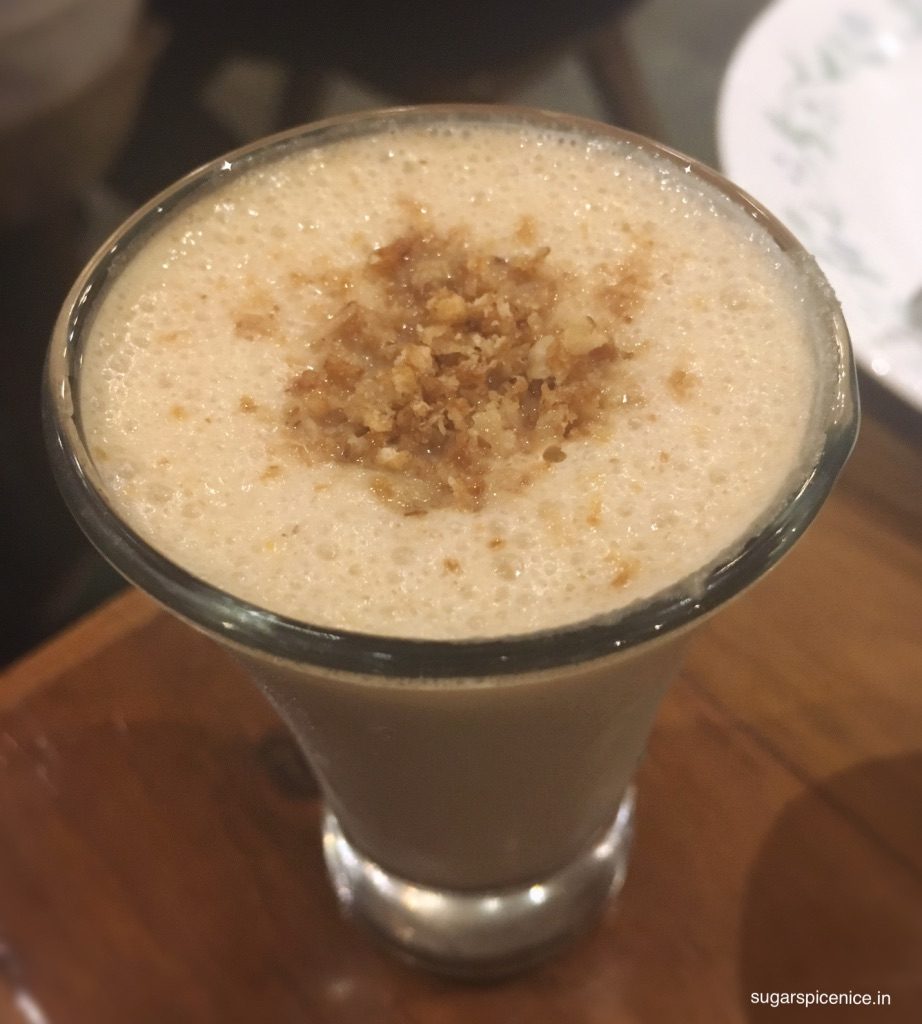 Peanut butter smoothie with crunchy muesli. If you love your peanut butter, you may want to try this version of it too.
Anti Oxidant Smoothie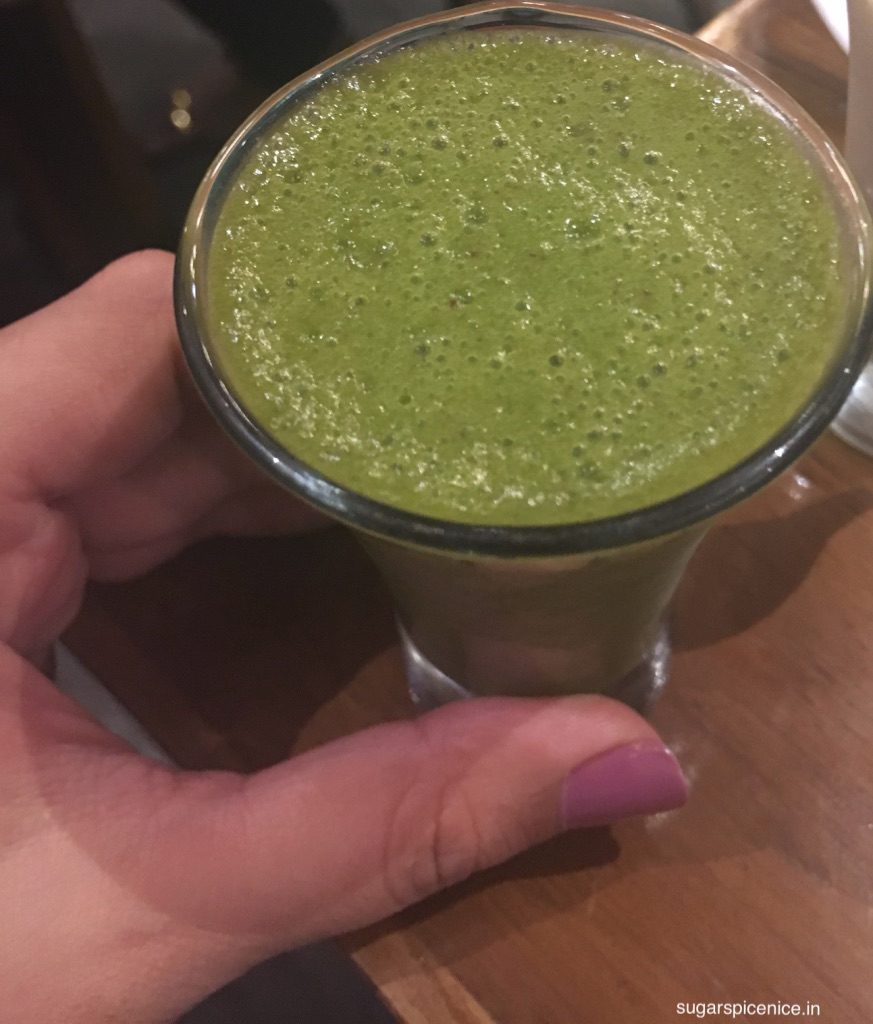 A glass of this and you end up feeling super fresh. It's got mint, banana, apple juice and basil.
So these are my favorites from Garde Manger Cafe. Do try them out. They are located in Vileparle E.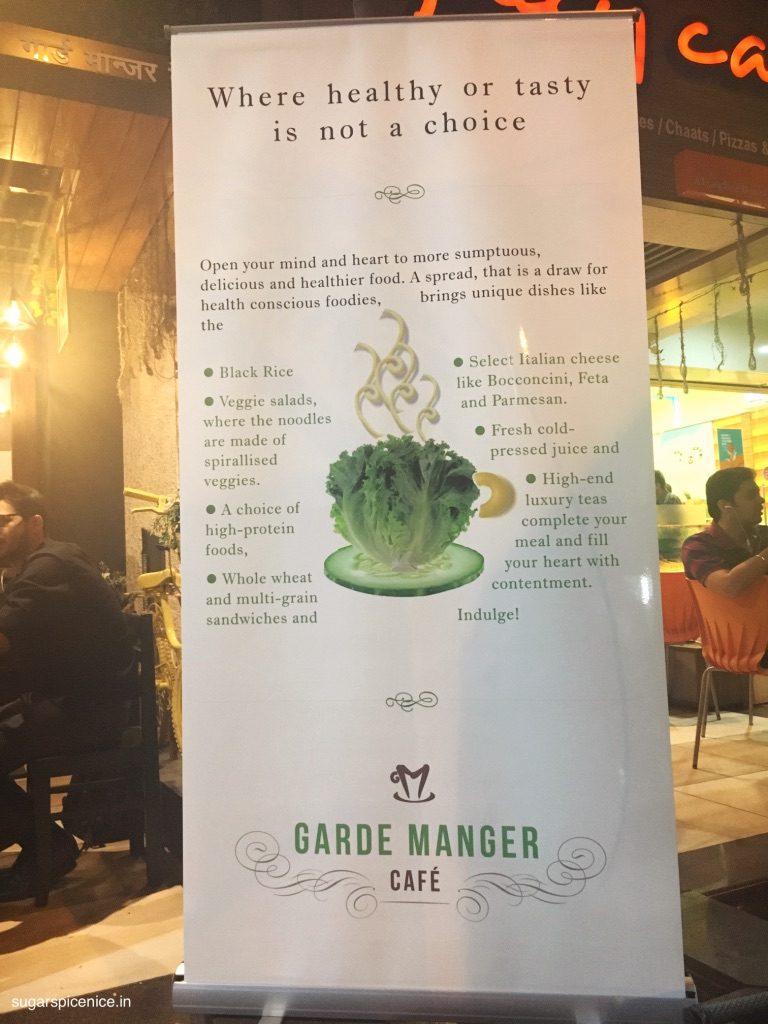 What is your favorite place to eat healthy food? Let me know in the comments below.
Stay in touch with my food journey. Do follow me on: