The FBAI Soiree is an event where foodies from all  over the city get together for a rather chilled out evening. Of course, it is but natural for us to be clicking away to glory; but the sheer number of people you meet at this event makes it so special. This is my first FBAI Soiree and I definitely think that these kind of meet-ups go a long way in shaping the ever-growing food community. So kudos to the entire FBAI team for that.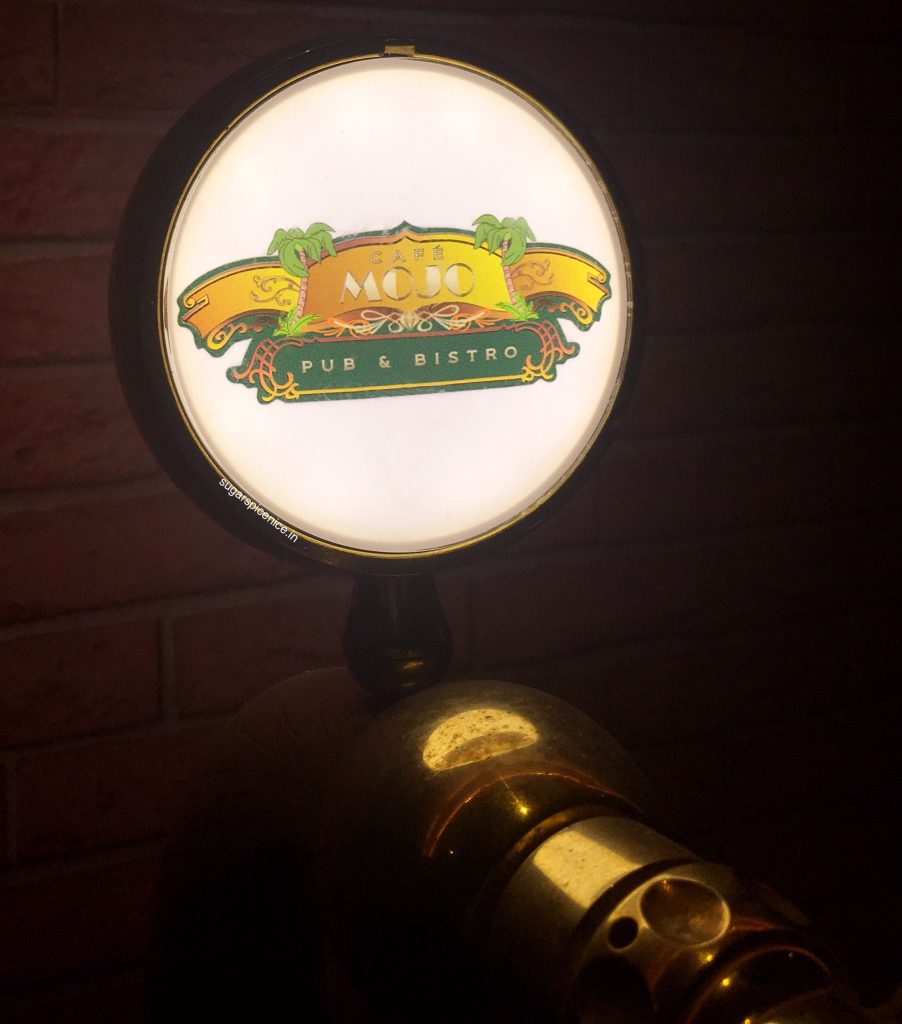 The FBAI Soiree was held at Cafe Mojo – new restaurant located in Mahakali, Andheri (E). Cafe Mojo did turn out to be the perfect venue – because of the sheer number of people, the place needed to be pretty spacious and accommodating. They have an indoor bar area, a small outdoor dinner area and a spacious rooftop kinda area with sheesha as well.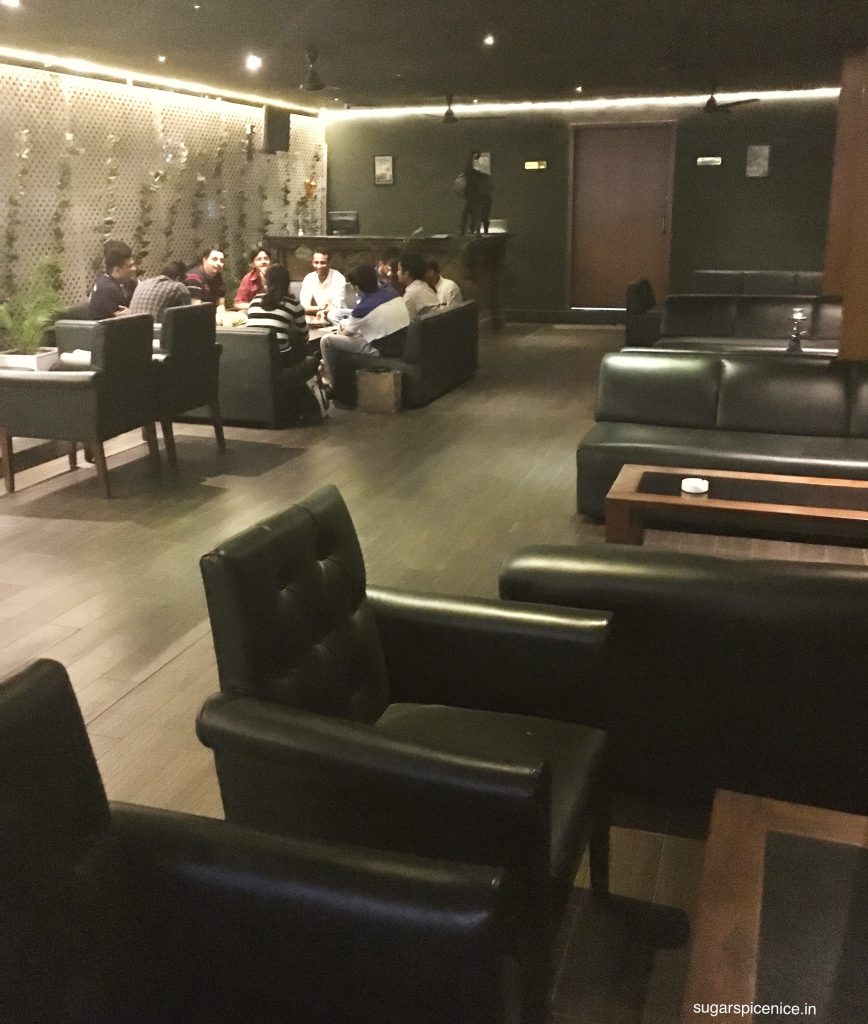 I ended up sampling a few of the vegetarian dishes while I was here and these were pretty good. Here's what I tried:
3C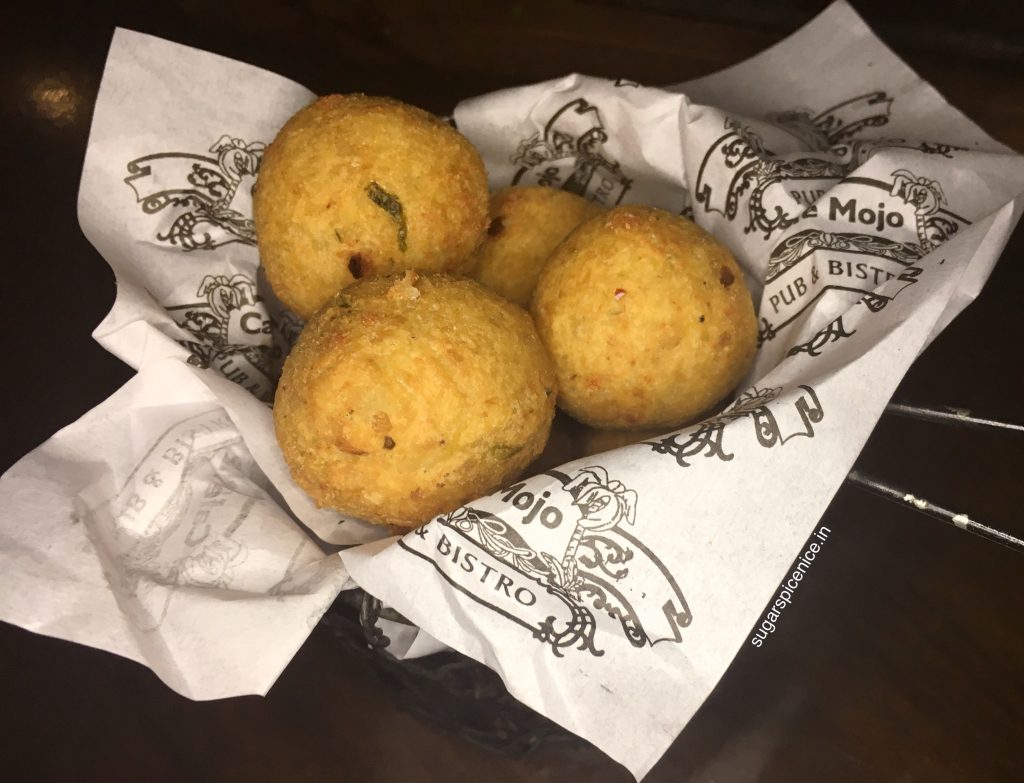 These were Chilly Cheese Corn balls. Not the melt in your mouth variety but felt pretty wholesome. I ate way too many of these!
Grilled Pineapple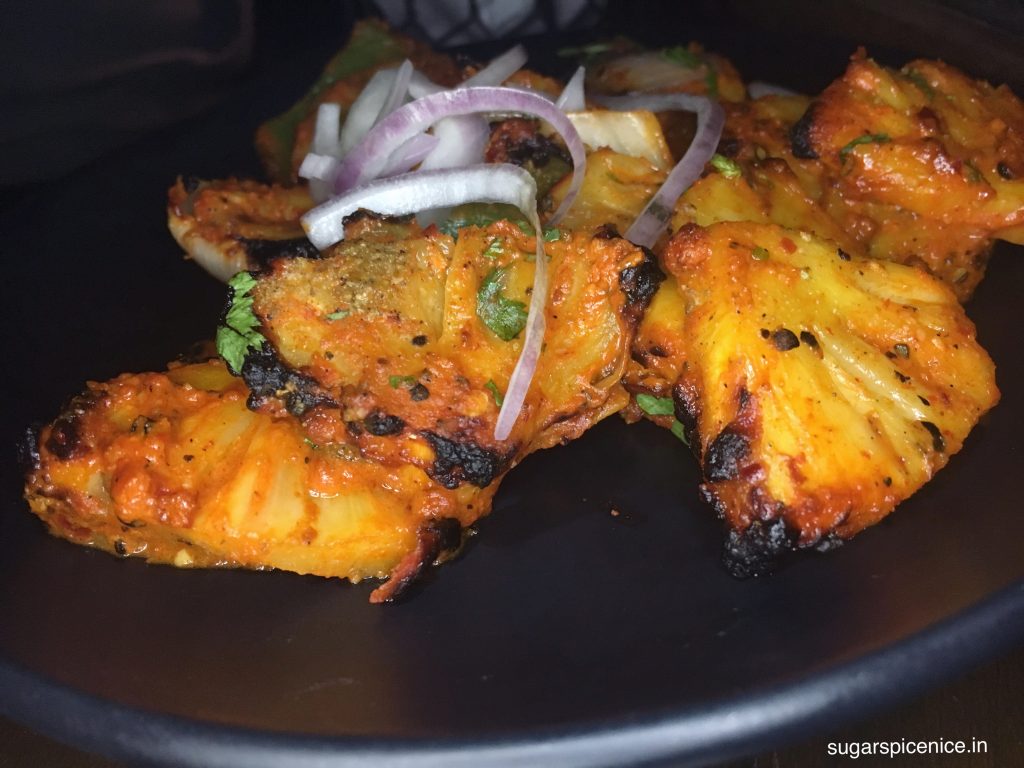 I absolutely love grilled pineapple – the sweet and slightly sour pineapple flavor in a spicy kinda, Indian sauce.
Vegetarian Pizza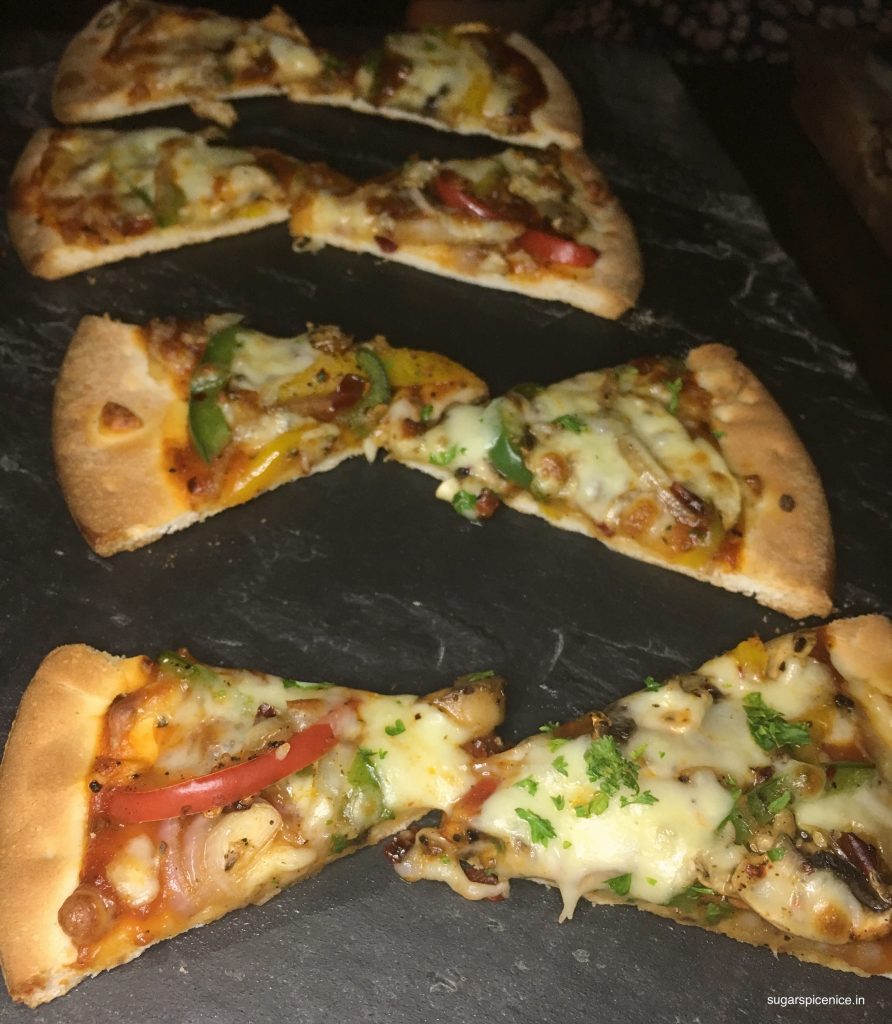 These were mini pizza slices with capsicum, bell pepper, onion and loads of cheese, of course. And they had some really strong pepper going on as well. In fact the pepper made this pizza pretty hot!
This place has a really attractive bar. And you absolutely cannot miss their beer tap which is placed on almost every table. The music that was played was pretty good as well. It seems to be a place to unwind with drinks, music and sheesha and a little food, after a long day.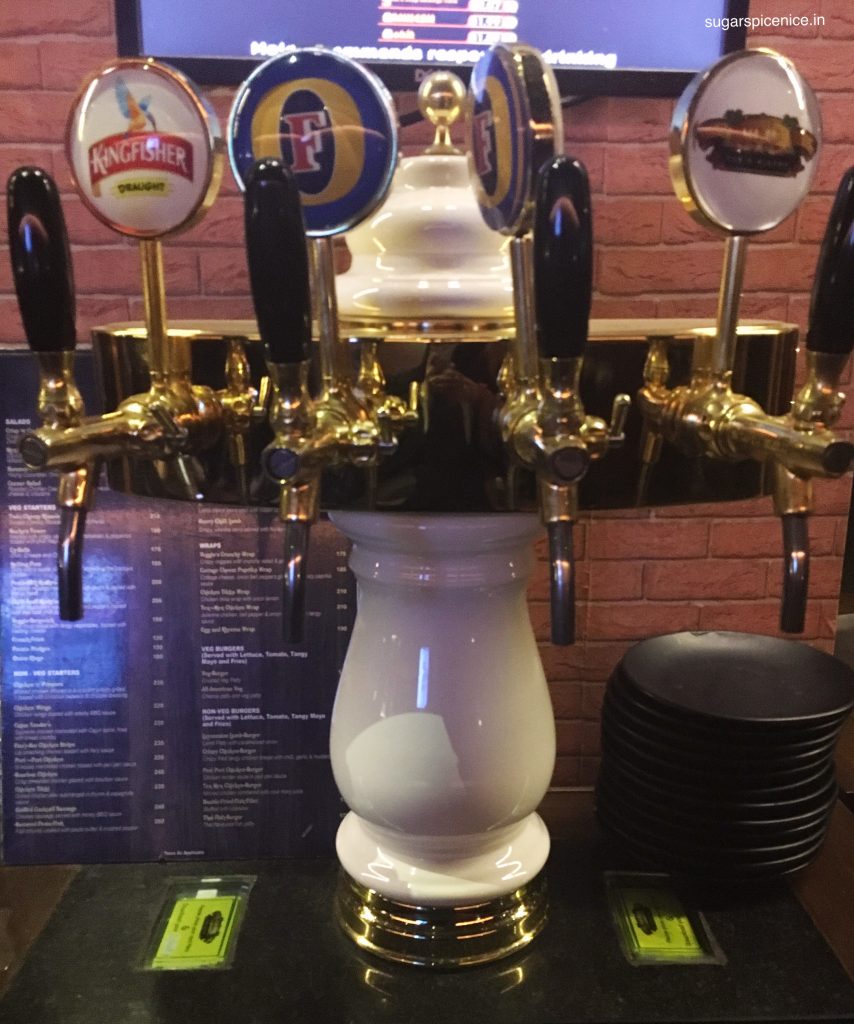 I would love to know your favorite place to unwind. Do leave me a comment.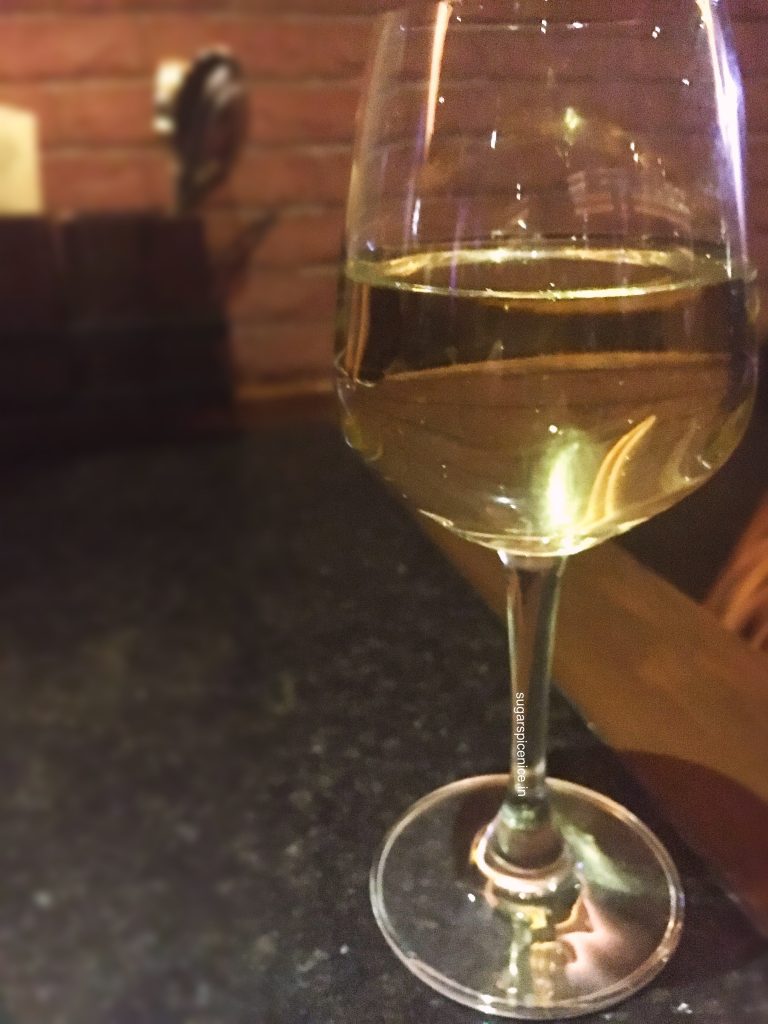 I hope you enjoyed reading this. If you did then feel free to share this with your friends too. And do stay in touch with my journey. You can follow me on:
Instagram 
Twitter 
Snapchat
Facebook