Between Breads is a cute little place in Bandra.
If you know the lane next to Mini Punjab and you've been to Hawaiian Shack, you will find Between Breads very easily.
This place has been around for at least 4 years and I remember visiting it once, a couple of years ago. In my most recent visit to Between Breads, I tried a few different things.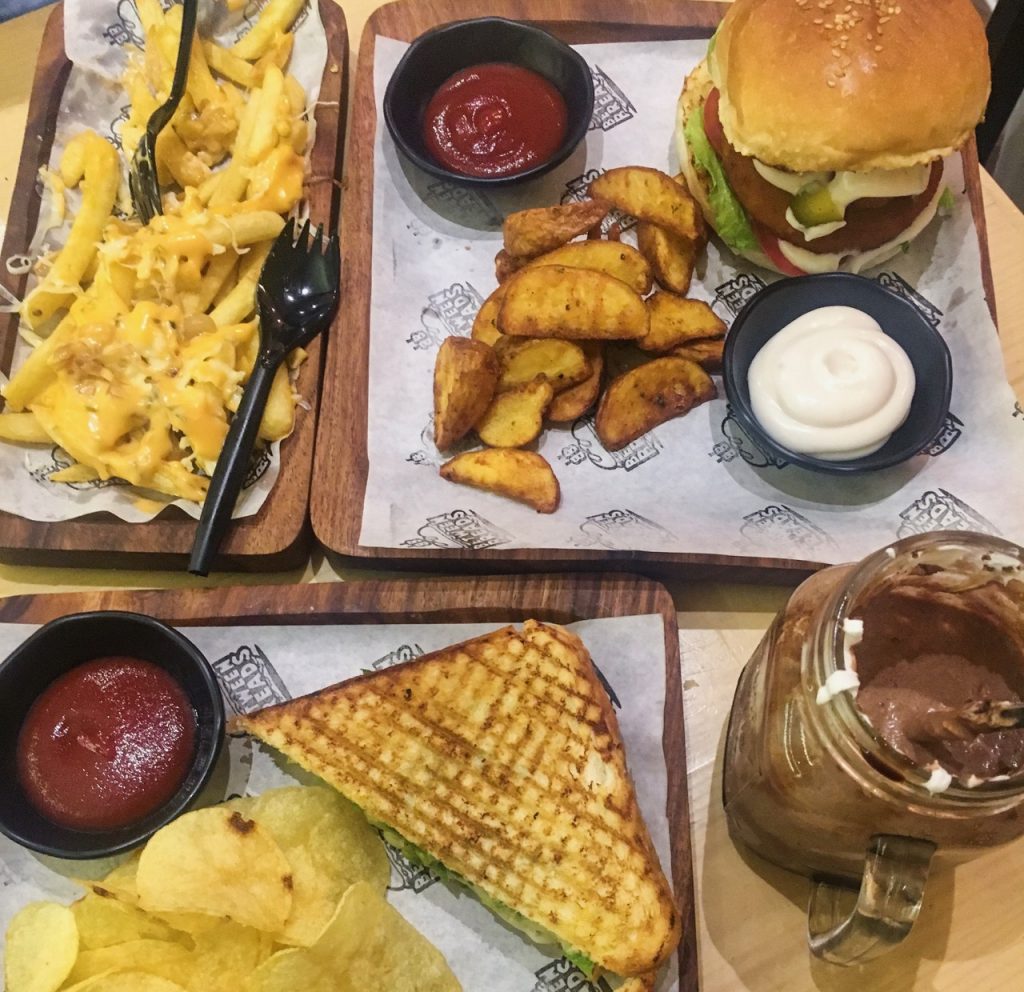 Fries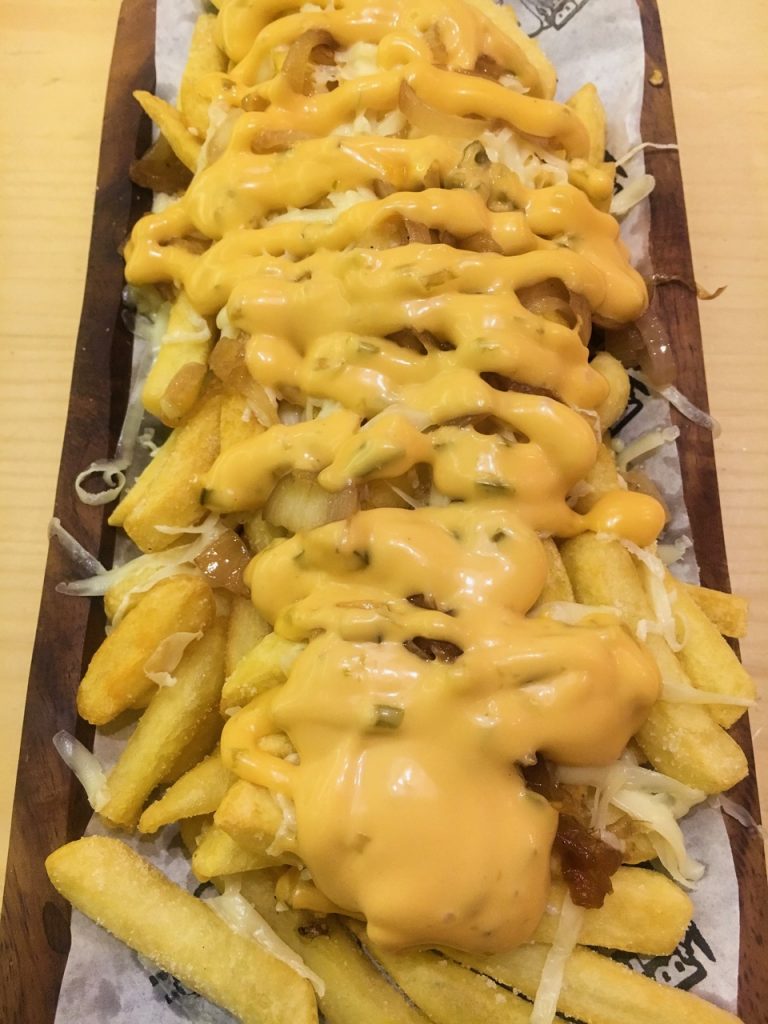 French Fries, topped with loads of cheese, some thousand island dressing and caramelized onion. The onion takes the fries to a different level.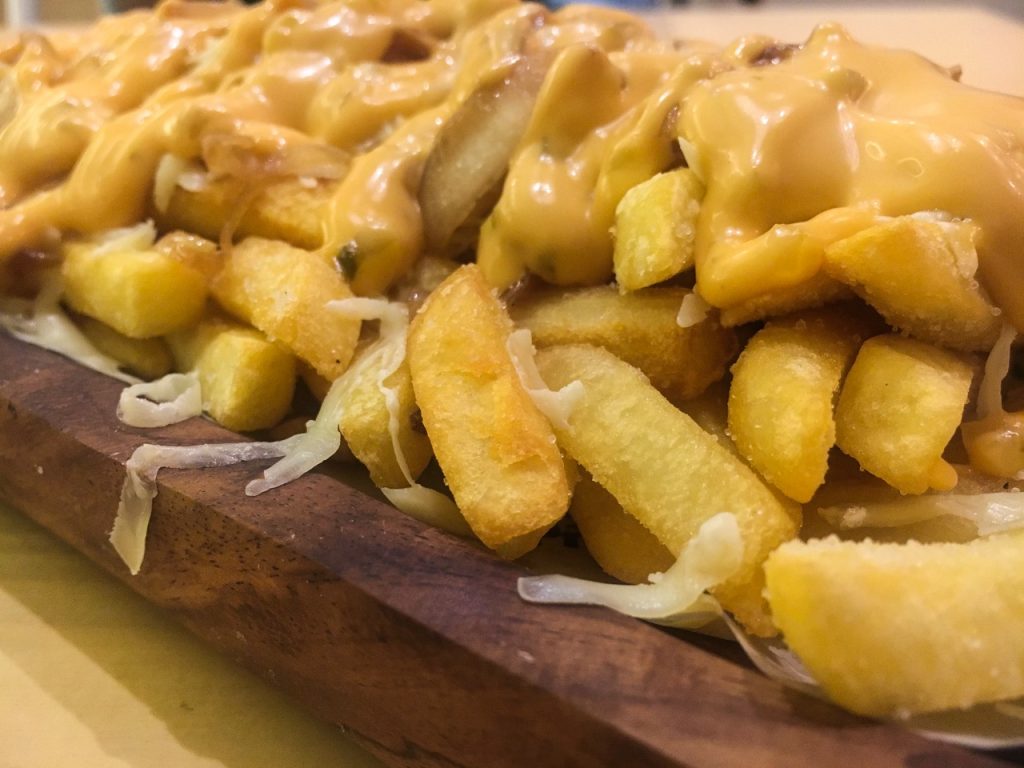 Brownie Shake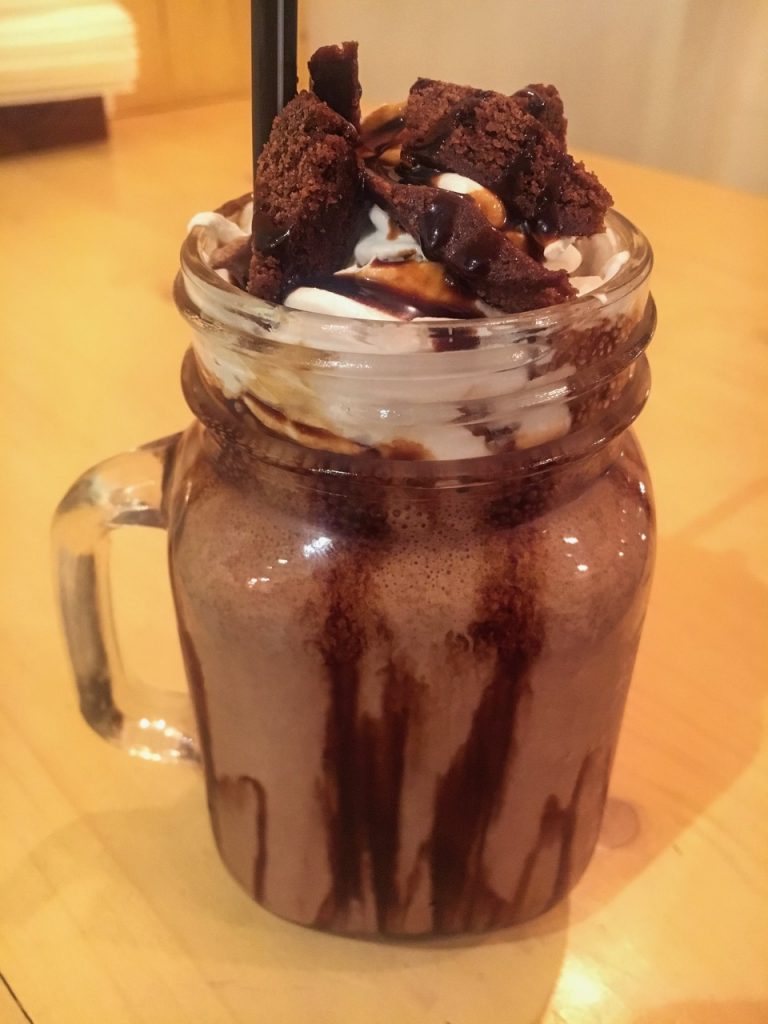 This was a bit meh. There was a weird after taste, which was probably from the chocolate syrup. I'd skip this for next time!
Chilli Filli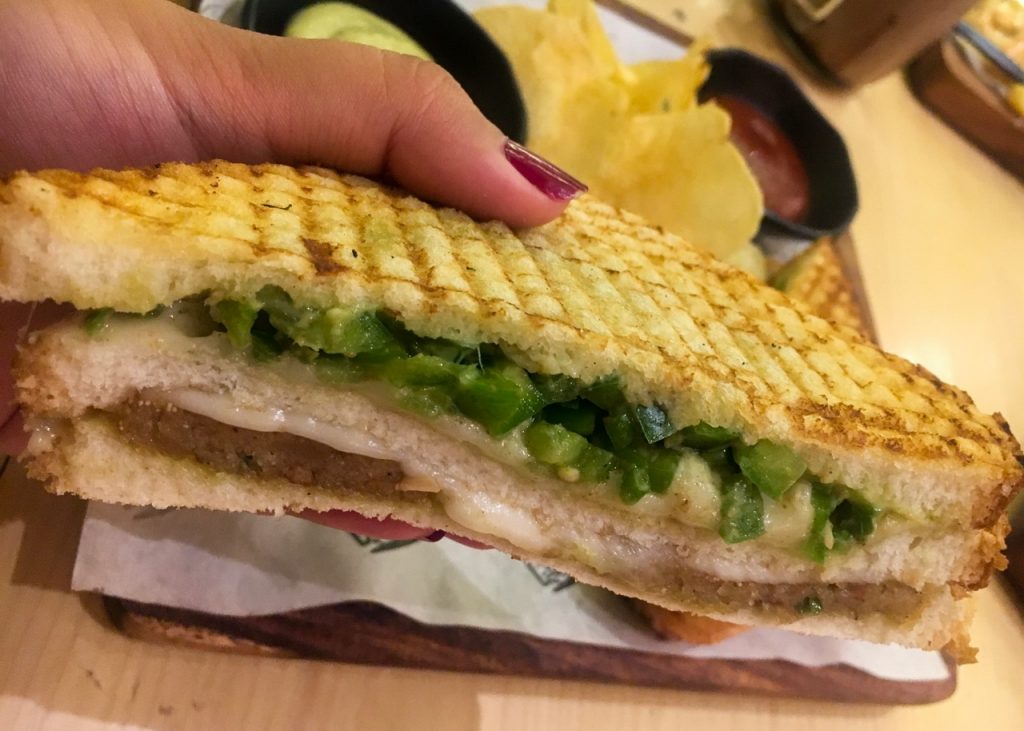 This was a toasted sandwich – a 3 layer toast with potato filling in one part and capsicum, chilli and cheese filling in the other. It felt like a masala version of a chilly cheese toast and was honestly delicious. The chillies did get a bit spicy for me, but it was worth all the hiccups! This is served with potato chips on the side.
The Popper Whopper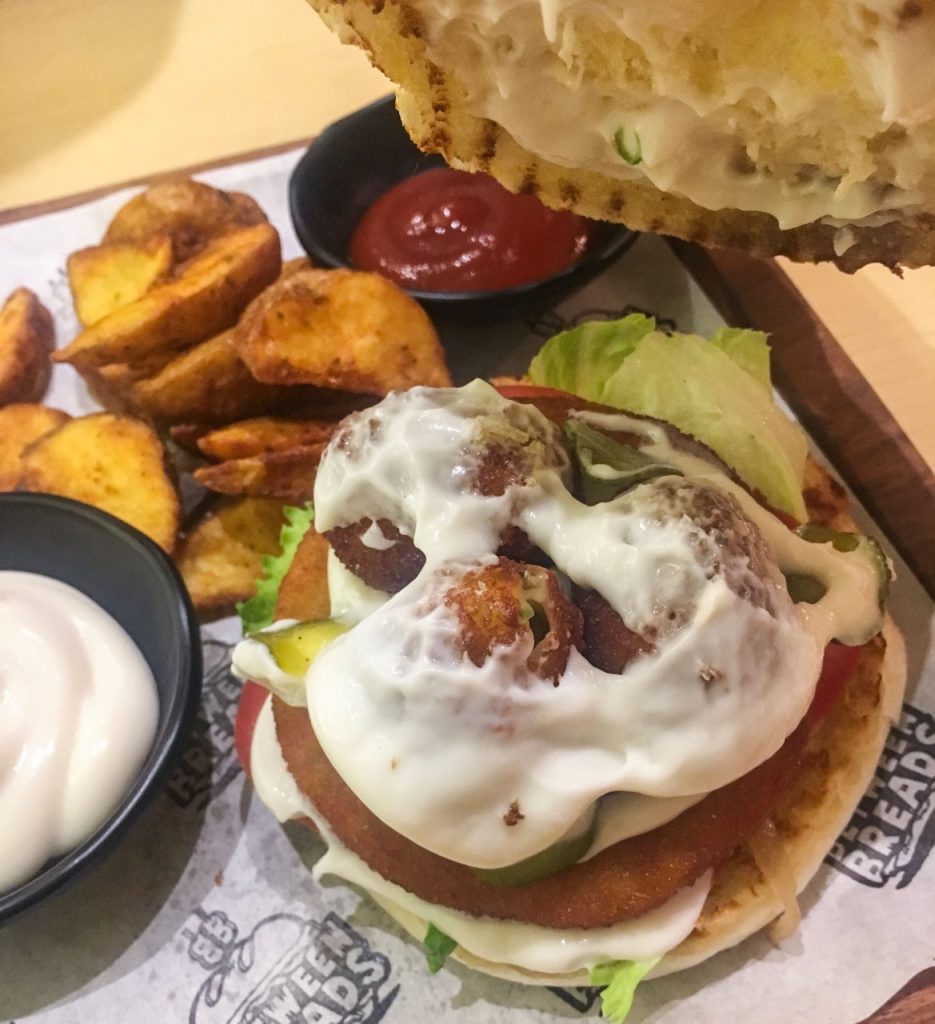 This was one of their vegetarian burgers. It was basically a veggie patty and jalapeno poppers inside a burger bun. This was quite heavy because of all the cheese and fried stuff inside. But delicious, nonetheless. I never realized jalapeno poppers could be so tasty even inside a burger! Also the potato wedges served along with this were amazing.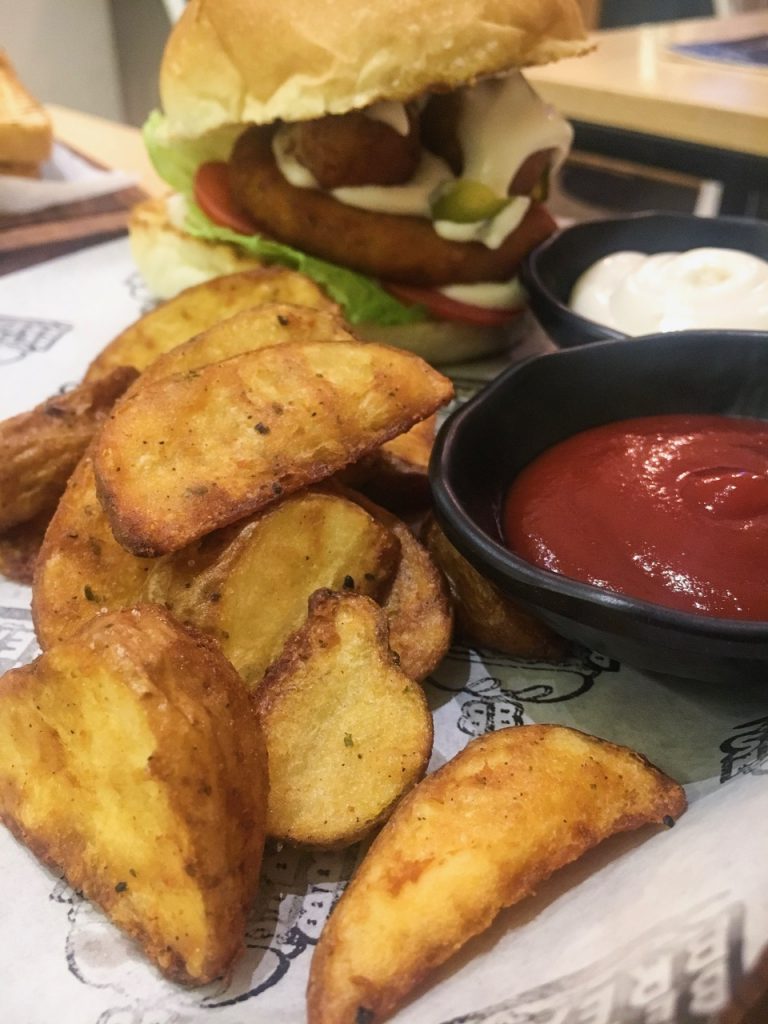 I would definitely go back to Between Breads. It's a really cool place to chill and catch up with friends over some indulgent food. The staff is helpful, yet non-intrusive. And they have limited, yet comfortable seating.
You can find more varieties of burgers (both vegetarian and non-vegetarian), more sandwiches, hot dogs and waffles here. Definitely check them out.
Thank you so much for reading and stay tuned for my next post.
Watch some of my videos on my Youtube.
Follow me on my Social Media:
Instagram 
Twitter 
Snapchat
Facebook