Pi Bar and Kitchen recently opened up in Andheri, Lokhandwala area.
Pi Bar and Kitchen is the second venture by the owners of Pi Pizzeria in Khar. This outlet is a bit bigger and of course, serves delicious Pizza.
For me, Pi Bar and Kitchen and also Pi Pizzeria is one of the best places to eat Pizza in the city of Mumbai. Their Pizza is gourmet style and very inspired from the English style Pizza and they actually do quite a swell job!
So here's what I tried at Pi Bar and Kitchen on my last visit.
Dough Balls with Garlic Butter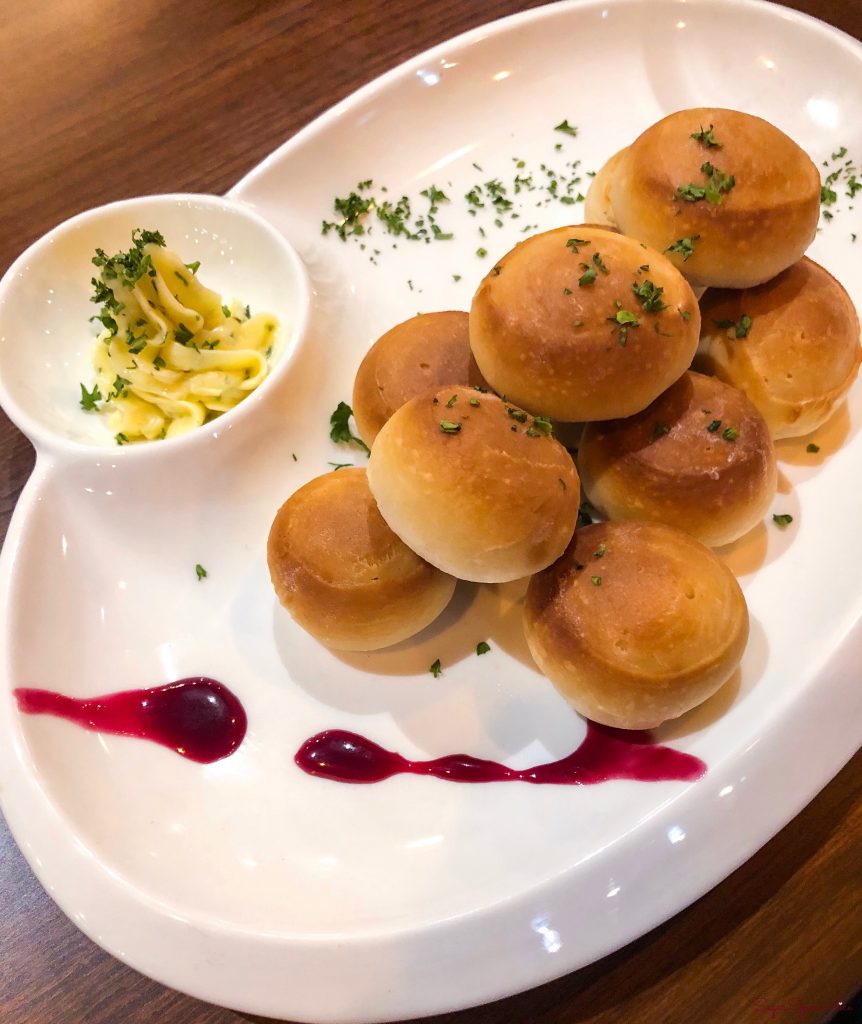 Their Dough Balls are something that I absolutely recommend trying out. Warm and the right kind of soft, and when dipped in garlic butter they can be such a joy.
Garlic Bread with Mozzarella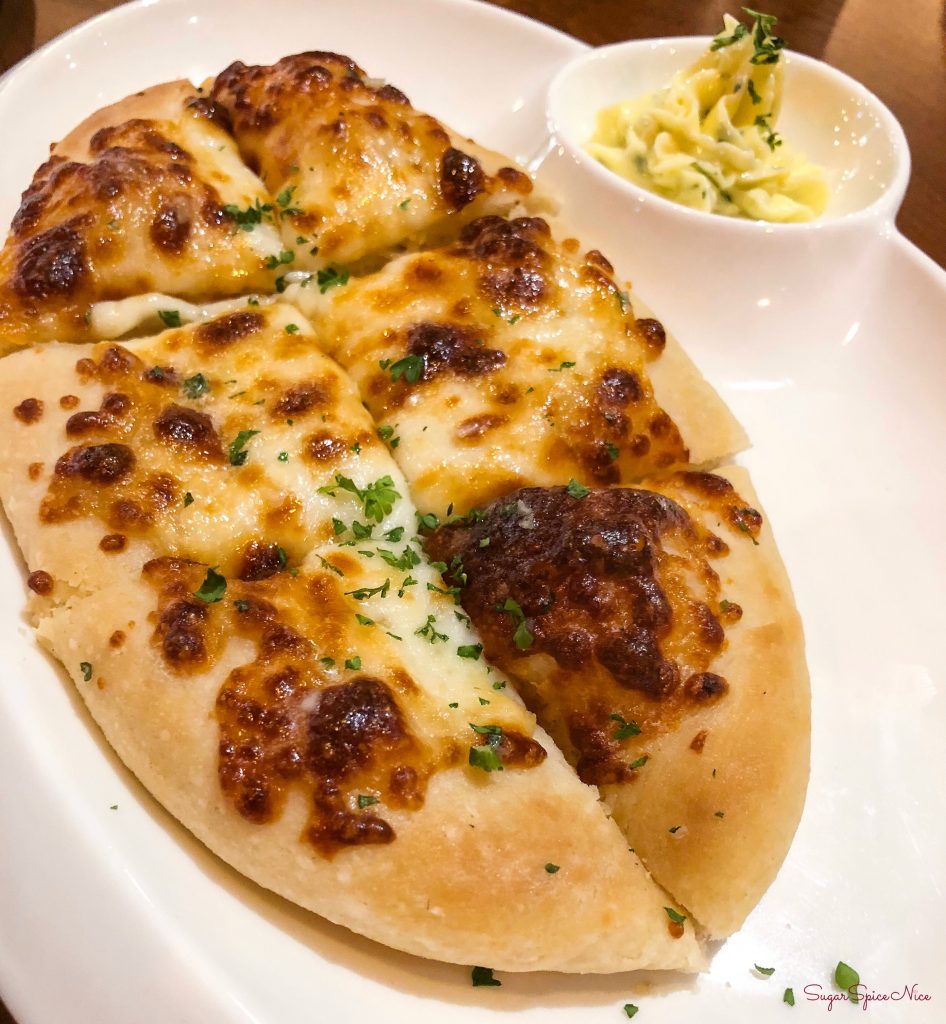 This is the ultimate 'comfort food' level Garlic Bread. It's very different than a regular Garlic bread that you find in restaurants – it's not dry, it's got a ton of mozzarella and it's buttered to perfection.
Deep Fried Tortellini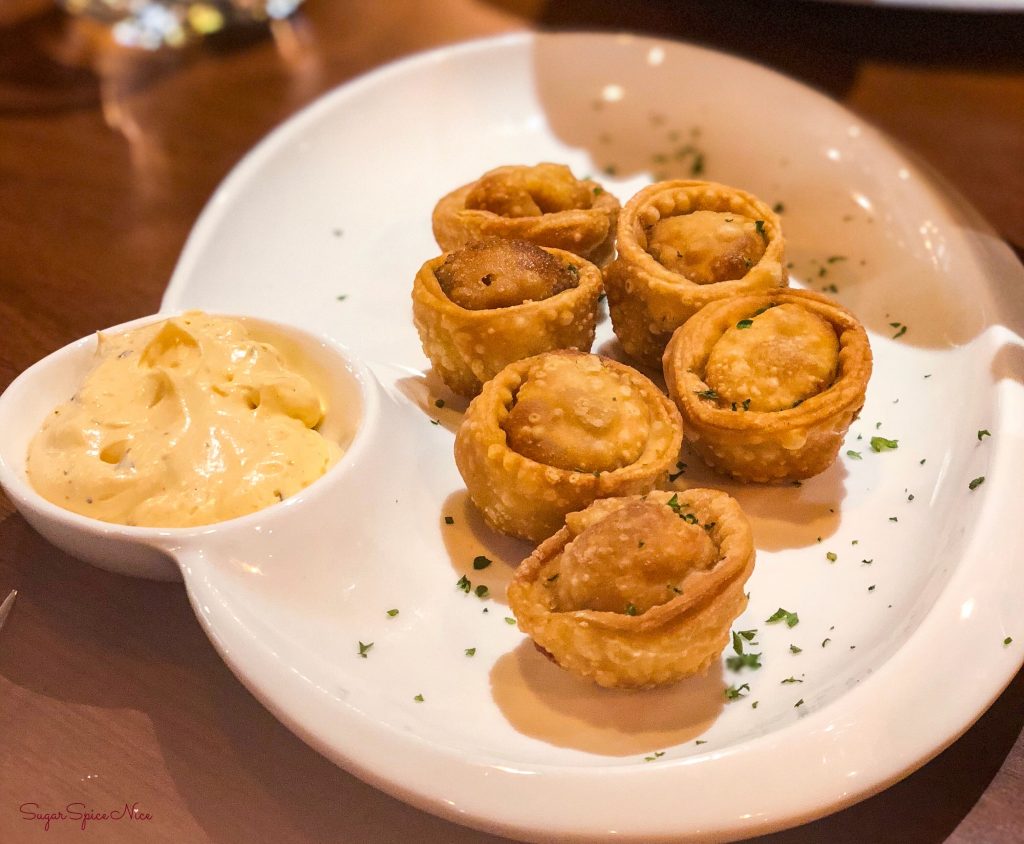 Homemade tortellini pasta stuffed with dry fruits and served with their house dip.
Cipriota Pizza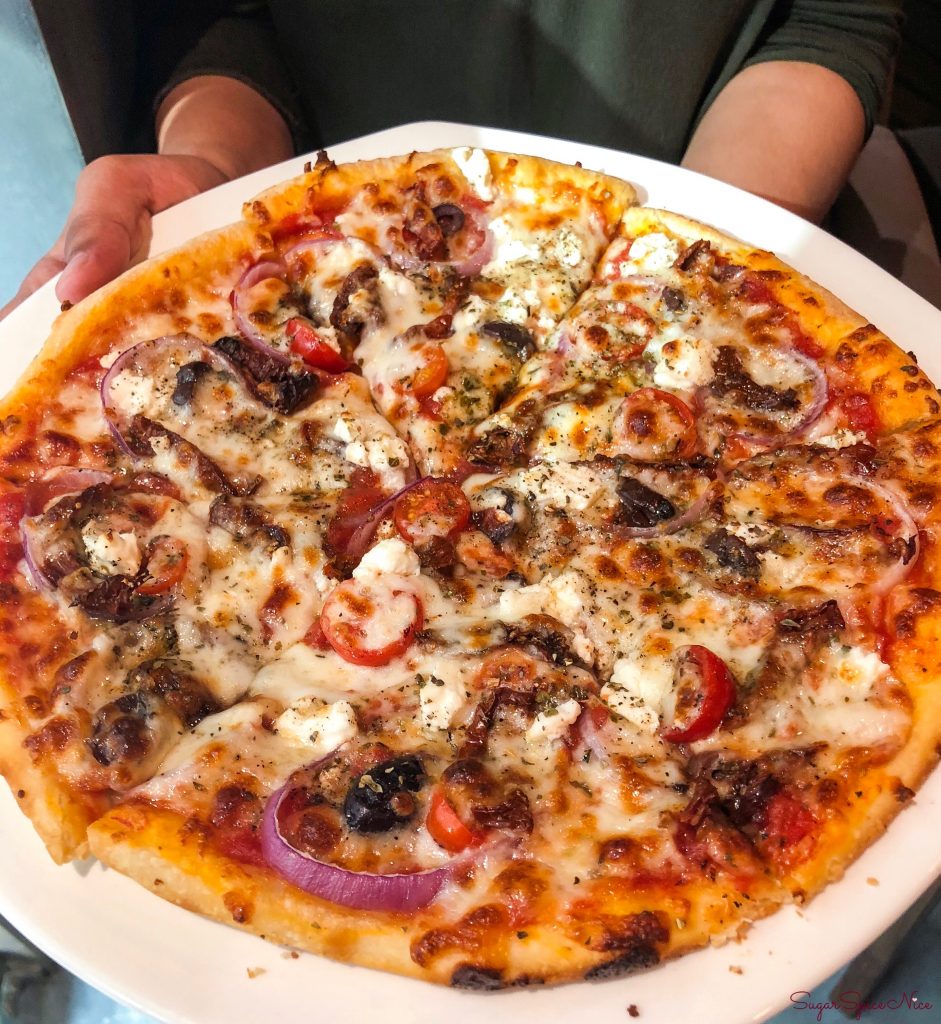 Sun dried tomatoes, onions, cherry tomatoes and Feta Cheese on Pizza.
Quattro Pizza (14″)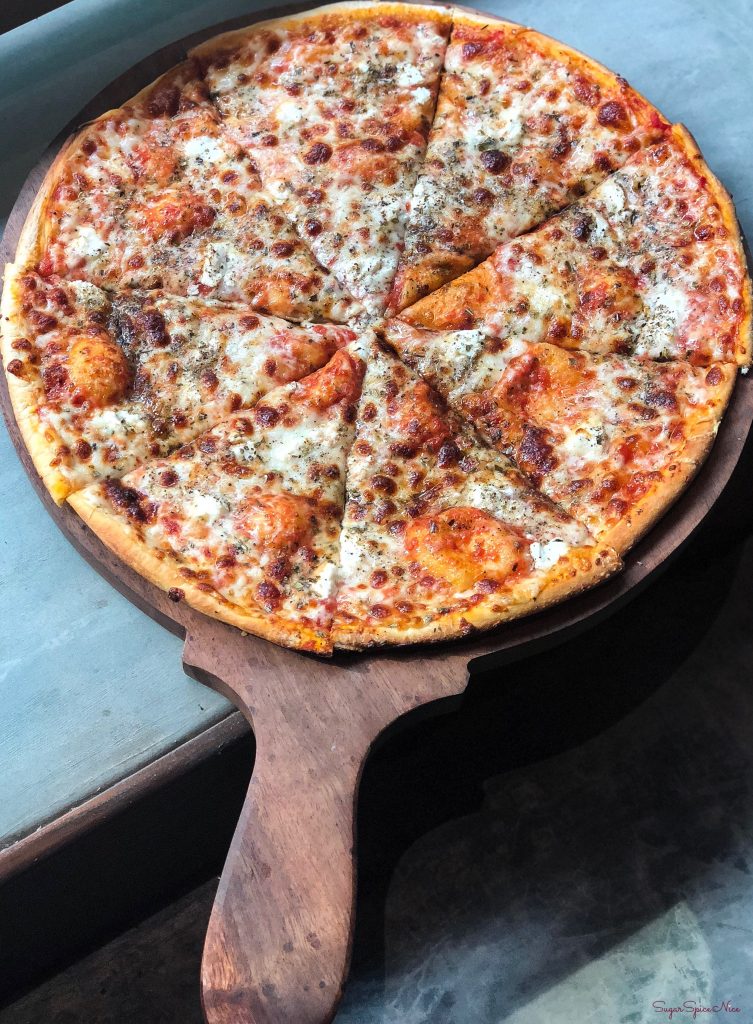 Their version of a 4 cheese Pizza. This one has Mozzarella, Fontal, Parmesan, Feta cheese.
Ciappino Pizza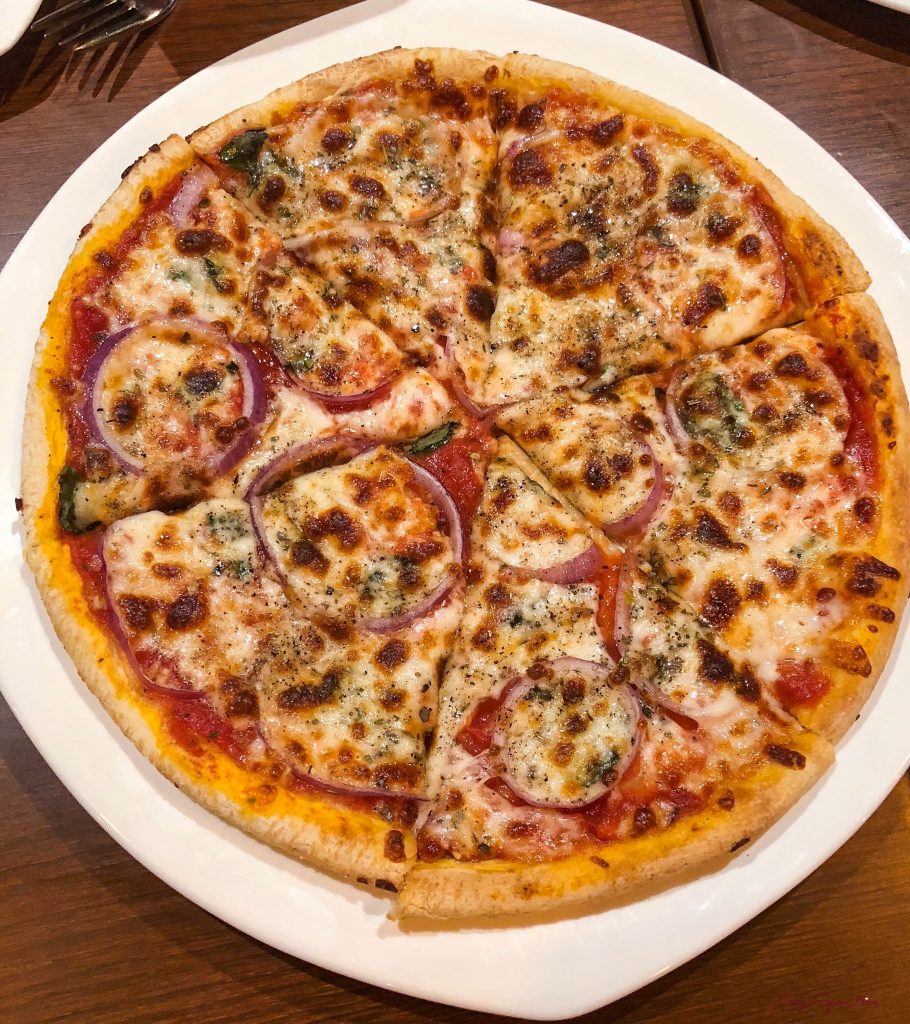 Basic – Garlic, Basil and onions. But so delicious! And their pizza sauce is exceptional – the right flavor!
They do get their Pizza Base right. It's not too marshy like authentic Pizza, neither is it too crispy.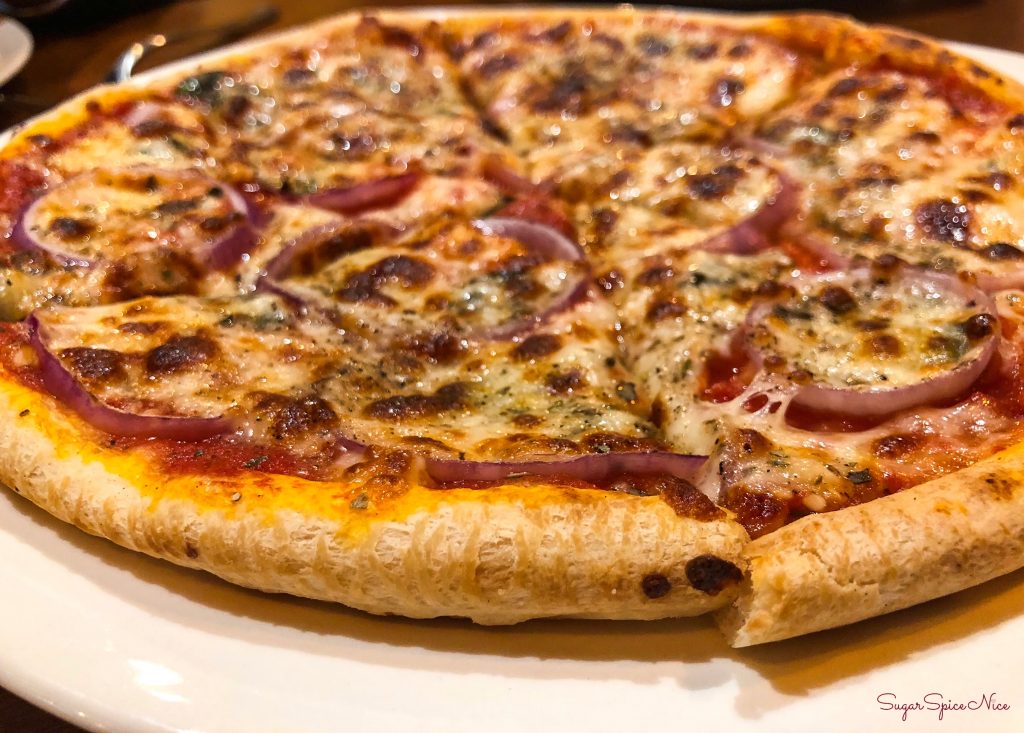 Stuffed Caneloni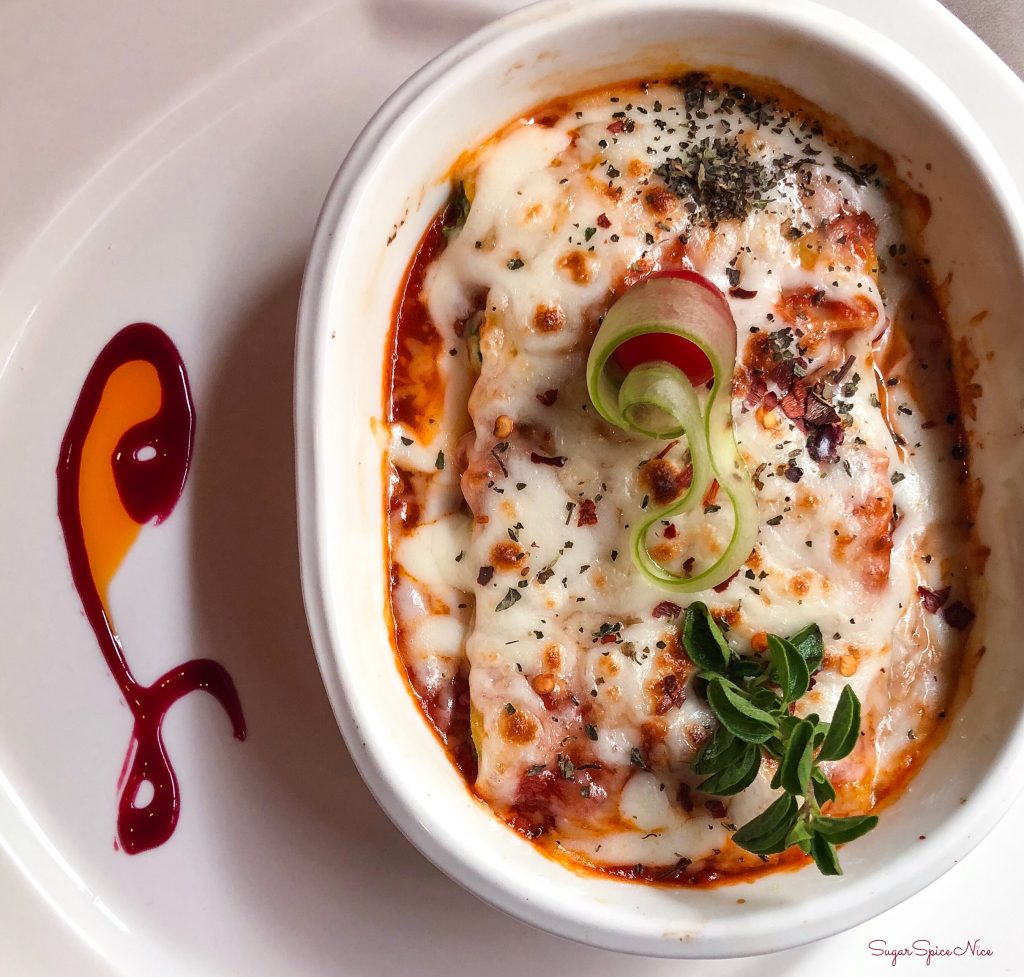 Lots of marinara sauce, lots of mozzarella cheese and delicious flavor of Ricotta – absolutely loved the Caneloni.
Asparagus and Sundried Tomato Risotto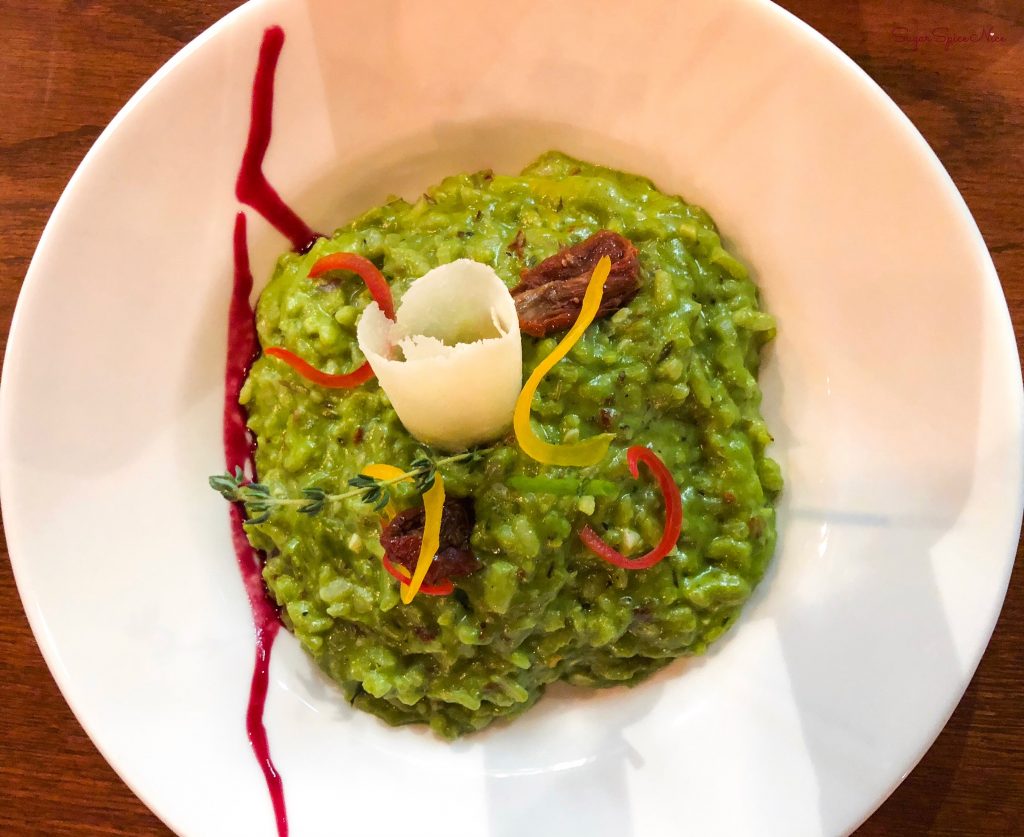 This had an amazing flavor from the asparagus puree and sundried tomatoes.
Creamy Spinach Mash Potatoes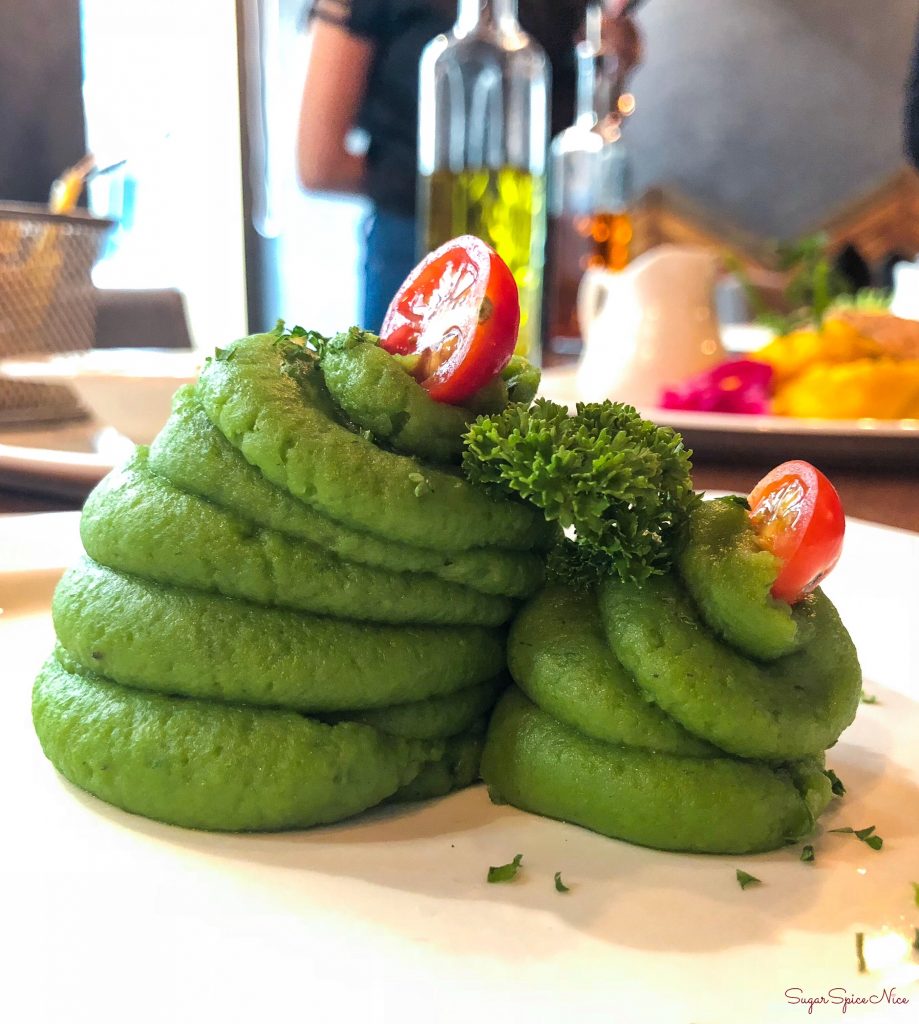 Never tried Spinach flavored Mash potatoes before – these were equally buttery as other mash potatoes and you get a hint of spinach as an aftertaste.
Parmesan and Rosemary Truffle Fries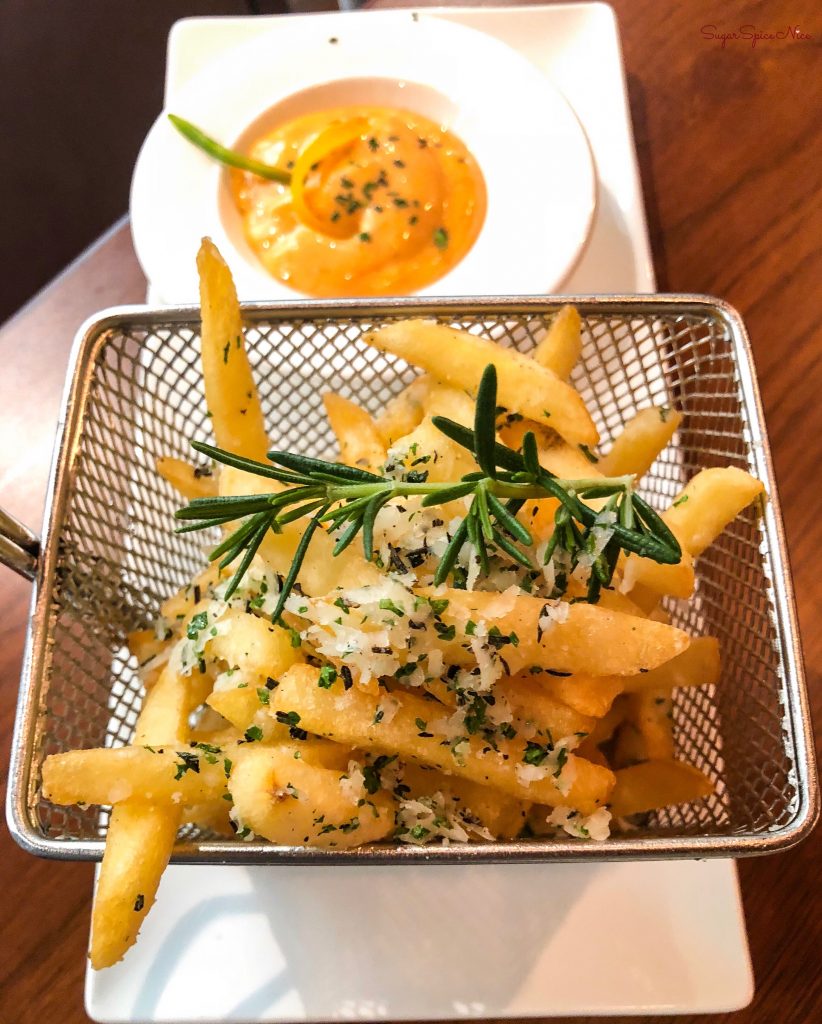 Hot, crunchy fries! They did have an apparent Truffle flavor.
Cheesecake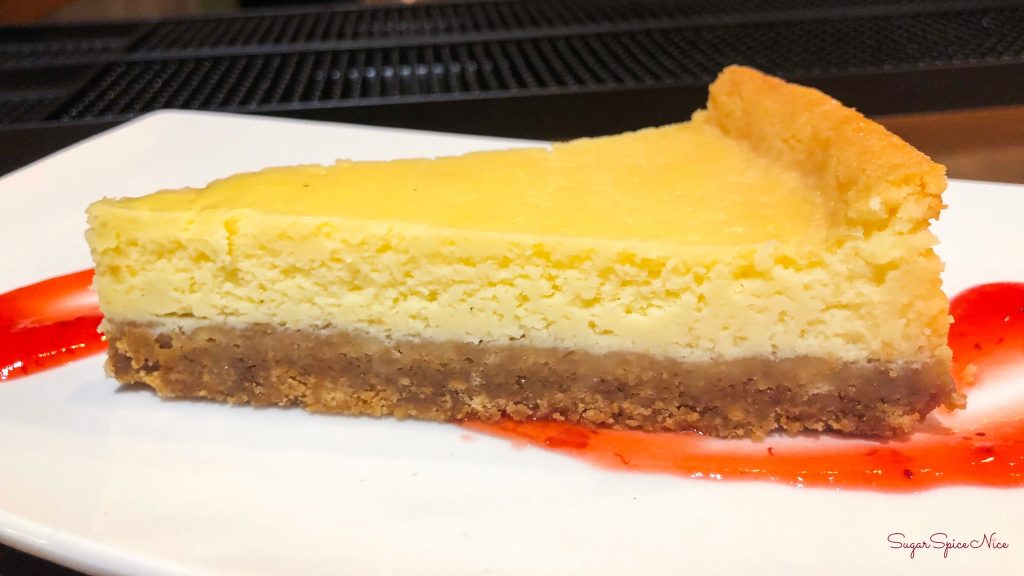 The cheesecake is really good and definitely does not over do the creaminess.
Tiramisu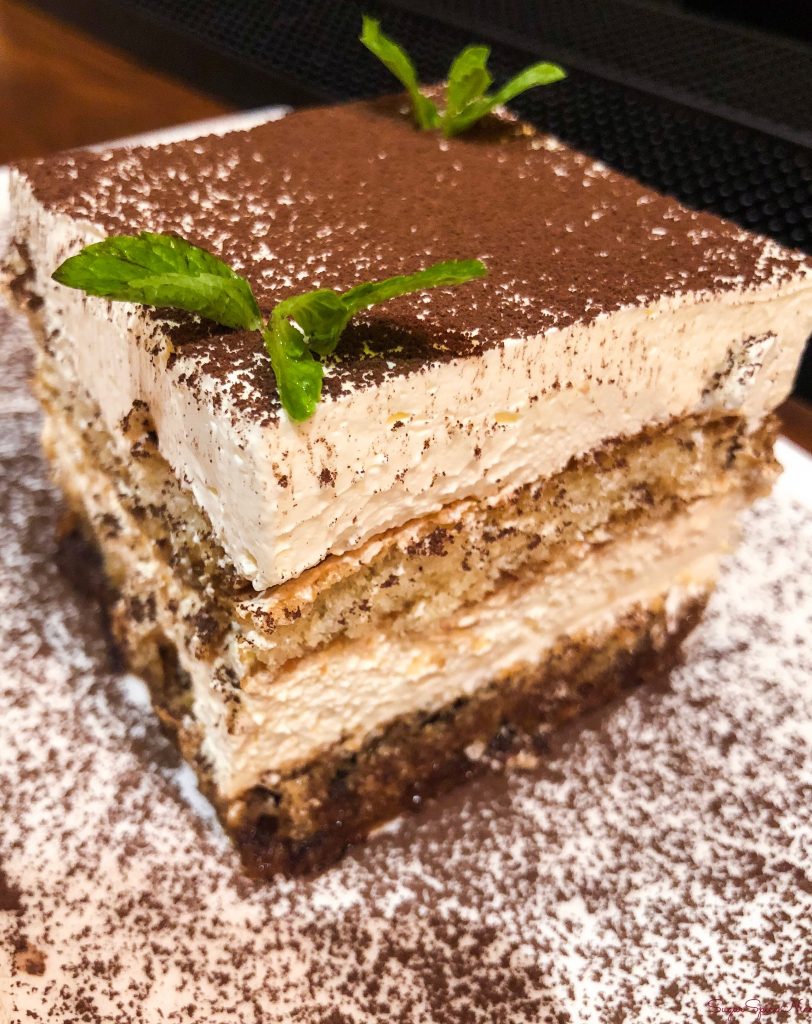 Probably one of the best Tiramisu in the city, this is something that you need to try here. It's perfectly moist, the right amount of coffee and so creamy.
Molten Lava Cake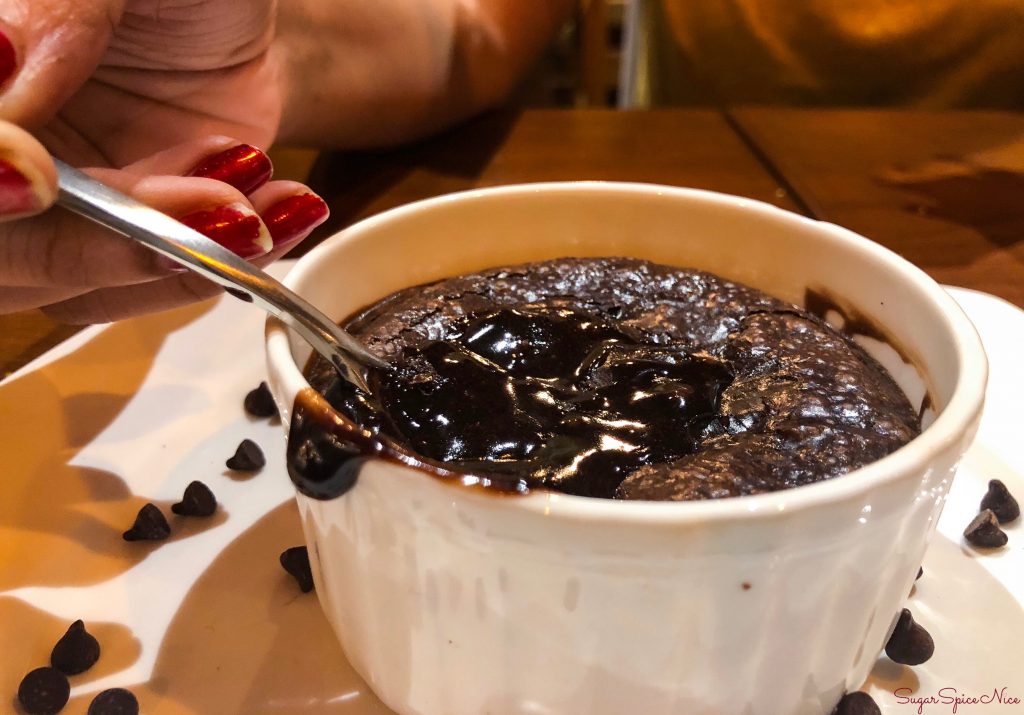 Served warm, this one is a good indulgence for chocolate lovers.
Ginger Quest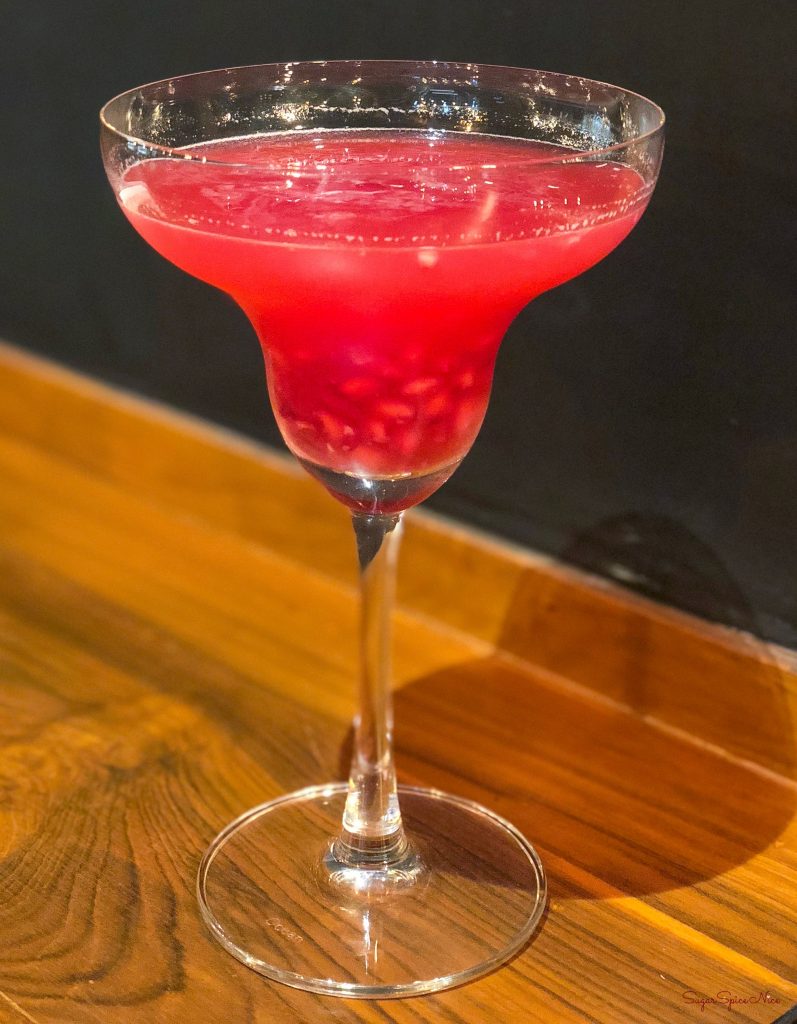 If you love a ginger flavored drink then this one is amazing. It also has that sweetness from Pomegranate. Very light and refreshing.
I highly recommend trying out Pi Bar and Kitchen. It's one of my favorite places to relish gourmet Pizza and of course Tiramisu.
I hope this post was helpful. Stay tuned for my next one.
Watch some of my videos on Youtube.
Follow me on my Social Media: